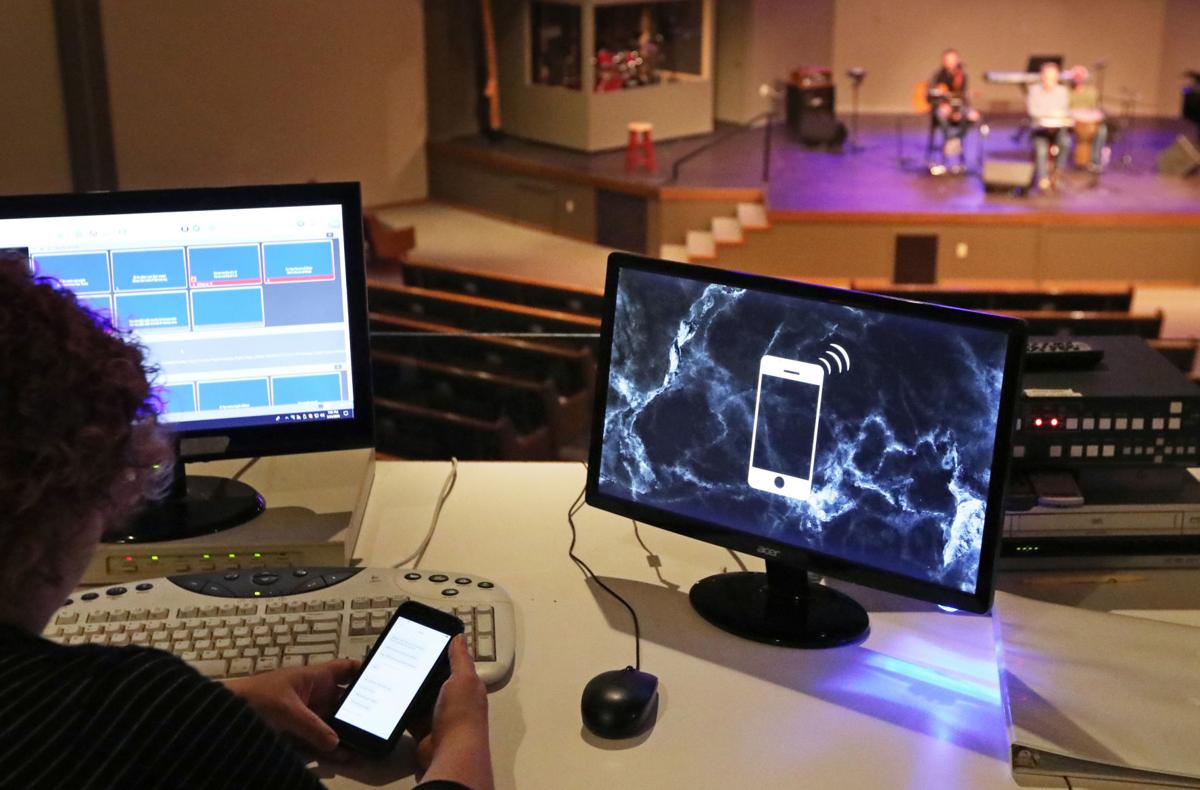 Just days before churches celebrate Easter, Gov. Tony Evers said small gatherings and drive-in worship services are allowed under his "safer at home" order.
The clarification comes after days of confusion for several Dane County churches that reported receiving conflicting information from state and local officials about whether such services comply with the restrictions imposed to slow the spread of COVID-19.
"Our intention was always to ensure that people could still practice their faith while also following the public health and safety measures necessary to flatten the curve and keep folks safe," Evers spokeswoman Melissa Baldauff said. "We are not asking law enforcement to supervise or take enforcement steps against religious gatherings. Rather, law enforcement has been working hard to help congregations understand the order and take precautions to keep themselves and their members safe."
Assembly Republicans asked Gov. Evers last week to allow full in-person Easter and Passover services, which Evers declined. The governor's clarification on drive-through services arrived a few hours after the Wisconsin Institute for Law and Liberty, a conservative legal group, sent a letter to Evers Thursday arguing that while the "safer at home" order bans gatherings of 10 or more people in a room or confined space, a parking lot where people stay in their cars doesn't fit that criteria.
LakeView Church in Stoughton planned a drive-in Easter service in which parishioners would remain in their vehicles with the windows rolled up and listen to the service over their radio. No Communion would be distributed nor would a collection be taken, according to Andy Fuqua, pastor of the evangelical church.
Fuqua said his church has been at the forefront of social distancing principles, moving services online and asking small groups to meet virtually even before Evers issued his "safer at home" order. But the pandemic has also taken a toll on his parishioners' mental and spiritual health.
"We've talked with a lot of people who are struggling with depression; they're lonely, afraid," he said. "We thought it'd be a good idea to get people out and do something fun for Easter Sunday."
Fuqua said he received approval from Stoughton's mayor and police chief, but received a call earlier this week from a representative of Public Health Madison and Dane County, whom he said told him the drive-in service would violate Evers' order.
Fuqua said other churches in the area were also told by the county health department that their drive-in services violated the stay-at-home order, but then received the go-ahead from the state Department of Health Services.
The conflicting messages left his congregation and others wondering whether they could go ahead with their planned worship.
"It's been confusing," he said.
Sarah Mattes, a spokeswoman for Public Health Madison and Dane County, said the agency's guidance was based on information it received from the state Department of Health Services on Wednesday. Agency employees are now contacting faith organizations in the area to provide the latest clarification from the governor's office.
Bishop Peter Rogness of the South Central Synod of Wisconsin said several of his churches that have already held drive-in services received "mixed messages" this week from state officials. In one case, two employees at the state health department offered different interpretations on whether this style of worship followed social distancing guidelines, he said.
"As frustrating as it was to find out, I am understanding of how overwhelmed these offices are in answering questions and anticipating situations," Rogness said.



A city changed: See photos of Madison before and after COVID-19