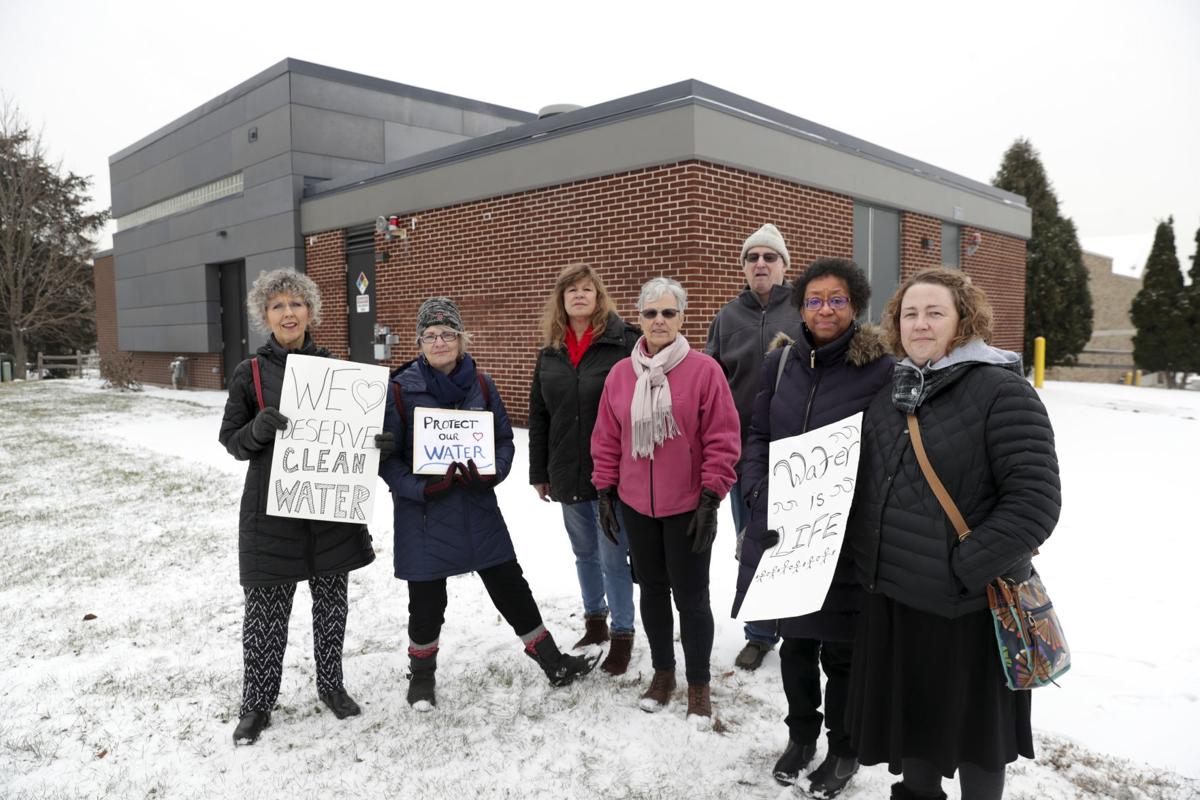 Testing results released Monday show a slight increase in hazardous fluorinated compounds in Madison drinking water.
A Madison Water Utility spokeswoman told Madison city officials it's not clear if the results indicate a trend, and she noted that levels remain below a disputed federal health advisory level.
Later this month, the utility plans to step up its testing for the chemicals, which are spreading from highly contaminated soil and groundwater at Truax Air National Guard Base on the city's North Side.
Evidence has mounted since the 1990s linking PFAS to cancer and other serious health problems including diseases of the liver, kidneys, glands and immune system.
Even very small amounts are hazardous because the compounds build up in tissue and don't usually break down into harmless material. The concentration of PFAS in water is measured in parts per trillion.
The latest tests show a total PFAS concentration of 42 parts per trillion, an increase of 5 parts per trillion over a seven-month period.
"It's unclear if an increase of 5 parts per trillion is a meaningful trend or just a normal variation in test results," utility spokeswoman Amy Barrilleaux said in an email to city council members and Mayor Paul Soglin's staff.
The latest sample was taken in October. The water utility tested the sample for more types of PFAS than it looked for when it analyzed a sample taken in March.
Total concentration of six PFAS compounds detected in October samples was 42 parts per trillion. In March, 37 parts per trillion was the total for five types of PFAS that were detected.
There are more than 3,000 PFAS compounds. They were created for use in products from heat-resistant firefighting foam and nonstick frying pans to pizza boxes and stain-resistant fabric.
You have free articles remaining.
The Madison Water Utility tested the October sample for 18 PFAS compounds. There was no detection of 12 of them.
The U.S. Environmental Protection Agency has issued an advisory drinking water limit of 70 parts per trillion for two of the most well known PFAS compounds.
However, a report issued by a U.S. Department of Health Services toxicology agency found the advisory was five times too high to protect children and fetuses. Several states have created tighter standards.
At Well 15 in October, the two well-known PFAS compounds were detected at 10.5 parts per trillion. In the sample taken in March, 9.1 parts per trillion were found.
The Air National Guard has found concentrations of the two compounds as high as 39,841 parts per trillion at the Truax base, but it hasn't produced groundwater monitoring data that would help predict if and when higher levels could reach Well 15.
There are also unanswered questions about levels of contamination reaching Starkweather Creek and Lake Monona. PFAS in fish tissue is also a serious health hazard.
PFAS compounds move through water more quickly than many other toxic substances, so lakes, streams and wells are at risk wherever they have been released. Typical sources include military bases, paper manufacturers and plating factories.
The water utility hasn't detailed which PFAS compounds it will test for in the future. The Air National Guard base has used products made with PFAS compounds that the utility hasn't checked for in drinking water, said Maria Powell of Midwest Environmental Justice Organization.
"To be as proactive and protective as possible, the city should test total PFAS levels using the best available methods to assure that we accurately understand what people are currently drinking and can make the most informed decisions about how to treat the well if needed in the future," Powell said.
Because PFAS compounds aren't known to be destroyed by sewage treatment processes, there is concern that sewer systems aggregate the toxins at municipal wastewater plants, which then release them into water or soil.