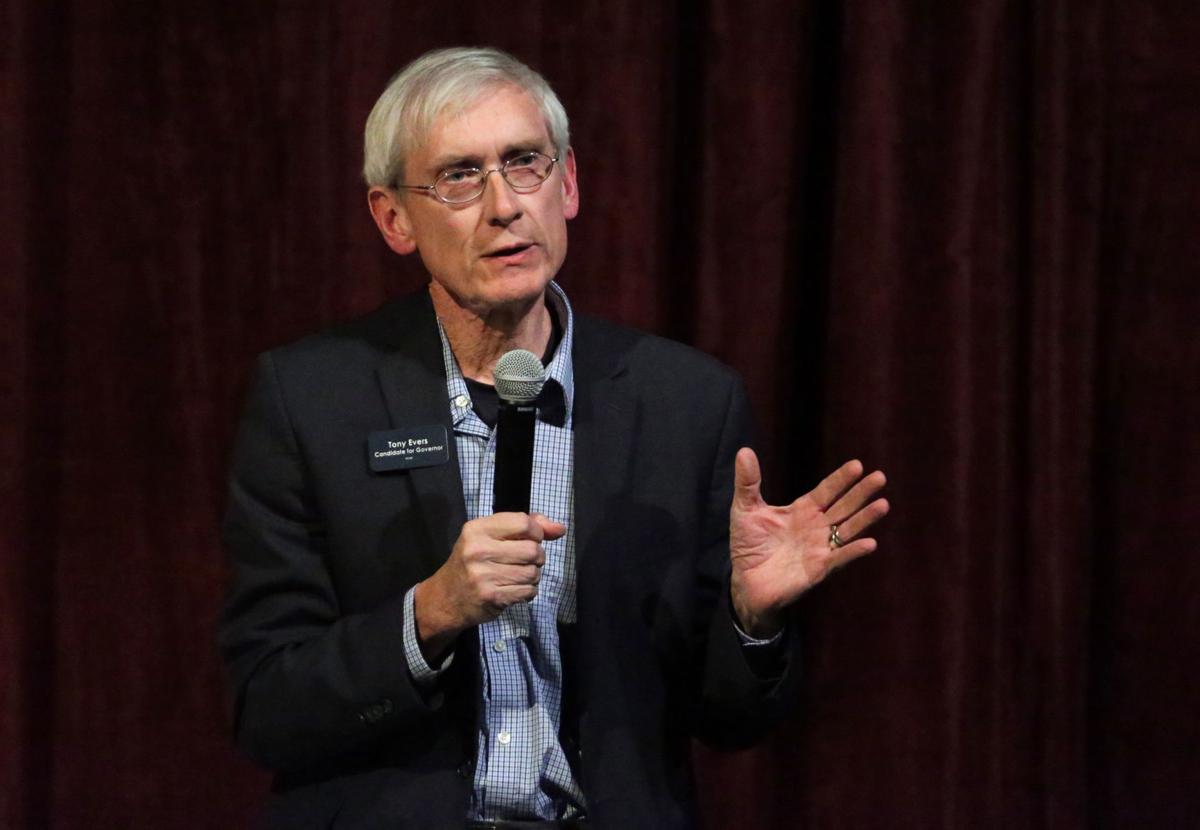 The Department of Public Instruction has declined to revoke the license of a teacher accused of immoral conduct 88 times, or in only one out of every five cases, since State Superintendent Tony Evers took office a decade ago.
In a greater number of cases — 150 out of the 432 investigations opened since July 2009 — the department revoked or denied teacher licenses after investigating allegations of immoral conduct.
Another 121 investigations are on hold because the teacher's license expired while the investigation was ongoing. DPI spokesman Tom McCarthy emphasized none of the teachers in those cases are still in the classroom. The final 73 cases remain open.
The Republican Party of Wisconsin has turned license revocation into an issue in the governor's race between Evers and Gov. Scott Walker, spending roughly $1 million on TV ads over a two-week span featuring three of those 88 cases in which the department didn't revoke a license.
In each case DPI says it could not establish probable cause to revoke a license, a similar standard district attorneys use before charging someone with a crime.
Republicans have said the cases show Evers siding with the teachers union and not keeping students safe, though they have not pointed to any cases where students were harmed by teachers who kept their licenses.
An ad released on the same night Evers won the primary highlights the case of a Middleton teacher who was disciplined in 2010 for sharing emailed pornographic images with other teachers. DPI determined it couldn't revoke his license because at the time the law required immoral conduct violations directly affect students. Evers supported a change in that law in 2011 so that revocations could occur regardless of whether students were affected.
The latest ad, released Thursday, highlights that case and two other more recent cases from the Beloit Turner and Bloomer school districts.
In the Beloit case a 23-year-old female teacher resigned after a male high school student and his friends told school officials she had sent sexually explicit messages on Snapchat. DPI determined it couldn't establish probable cause because the student declined to testify and the teacher deleted her Snapchat account after learning she was under investigation. A DPI spokesman noted the police also didn't file charges against the teacher because of a lack of evidence.
In the Republican ad, the episode is summarized by a narrator who says the teacher "used Snapchat to ask her student to have sex in a storage closet."
In her 2015 response letter to the allegations, the teacher acknowledged mistakes in connecting with the student on social media, but denied that she had sent sexually explicit messages and said the student brought up sex in a storage closet. After resigning, she wrote to her Republican state representative, whose office asked DPI to expedite its revocation investigation.
In the Bloomer case, the district dismissed a 75-year-old male substitute teacher after students accused him of making inappropriate sexual and political comments and leaving students unsupervised to get drunk. The DPI investigation found the allegations didn't withstand scrutiny and the evidence collected supported the teacher's version of what happened.
The Republican ad includes a close-up image of someone unbuckling their pants and states "yet another teacher was caught with his pants down in the classroom." That's a reference to an episode included in the investigative file involving the substitute teacher that another teacher described, but which the principal didn't cite as a reason for the dismissal.
The special education teacher described entering a classroom where the substitute was alone with his pants undone and tucking in his shirt and adjusting his clothing. She left the room for a moment and when she returned he was still buttoning his pants, so she left and came back a third time to find him done buttoning up. The DPI investigation summary and the substitute's response letter didn't address the episode.
McCarthy said when an investigation is conducted districts collect all material on a subject, some of which is pertinent and some of which isn't. "In this case, it's just plain weird and unrelated," he said.
McCarthy said the Republican Party has asked for records on 28 cases involving licenses that weren't revoked. A Republican Party spokesman declined to say whether additional cases would be featured in future ads.
Get Government & Politics updates in your inbox!
Stay up-to-date on the latest in local and national government and political topics with our newsletter.