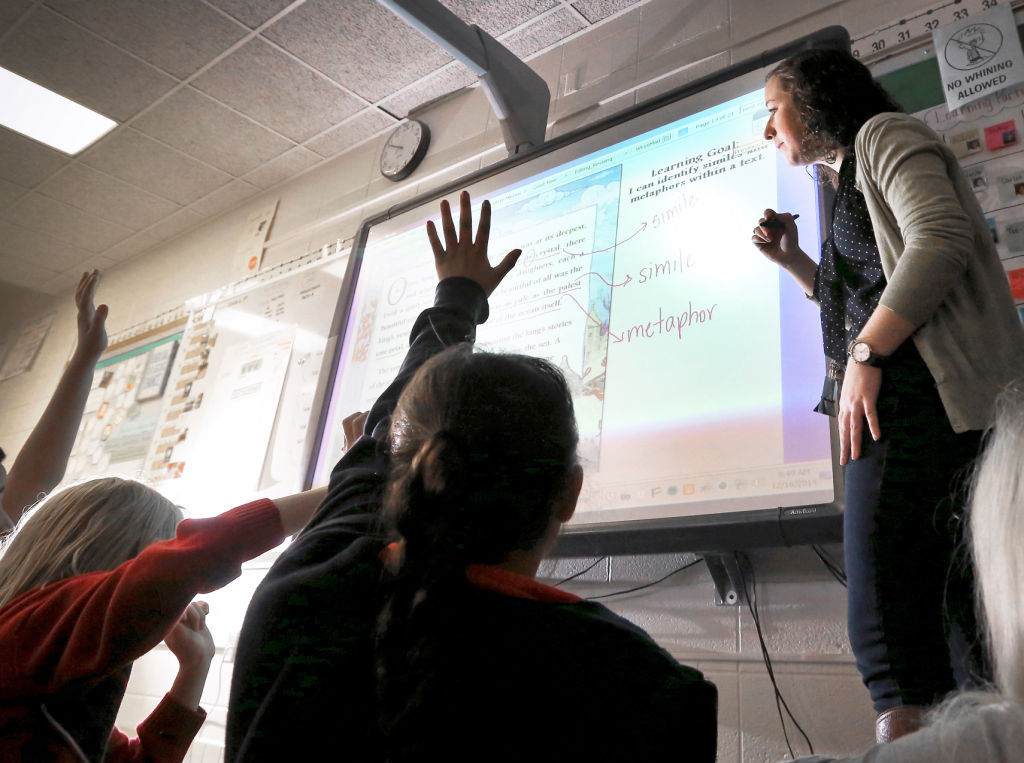 The state's education agency is making it easier for retired and prospective teachers to get professionally licensed in an effort to address shortages within the state's teaching ranks.
State schools Superintendent Tony Evers on Tuesday announced a group of changes to the state's teacher licensing process including allowing teachers with emergency one-year licenses to renew even if they haven't yet passed required tests, and allowing retired teachers or teachers planning to retire to gain a nonrenewable five-year license without going through training typically required to get such licenses.
"It's gotten to a point in the state of Wisconsin that we can no longer say the department can't do anything about this," said Department of Public Instruction spokesman Tom McCarthy. "If we don't take action, it will start to impact kids and that's where the buck stops for us."
The state's rules on rehiring public employees drawing pension payments would apply to retired teachers seeking the five-year license. Rehired public employees collecting pensions cannot work full time and also collect pension payments.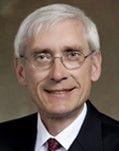 In a statement announcing the change, Evers didn't indicate the scale of the teaching shortage, but McCarthy said a full report will soon be released on the state's demand for teachers and its supply.
DPI stopped creating such reports in 2008 but monitors the supply of teachers compared to the state's demand through federal reporting requirements and through the state's emergency licensing process, said McCarthy. He said those reports did not flesh out reasons for shortages and individual school districts' needs, however, prompting the current study of the state's teaching ranks.
Other changes taking effect this school year are increasing the number of days a short-term substitute teacher can stay in the same teaching assignment from 20 days to 45 days and adding new ways for teachers to gain additional licenses in other subjects based on passing subject-area tests.
The changes are being implemented through a process that does not require legislative or Gov. Scott Walker's approval.
A spokesman for Walker did not immediately respond to a request for comment.
Dan Rossmiller, lobbyist for the Wisconsin Association of School Boards, said the teacher shortages being felt in Wisconsin reflect a national trend of fewer high school students studying in college to become classroom teachers.
"The pipeline is definitely narrower and weaker than it used to be," said Rossmiller.
Rossmiller said factors contributing to fewer people wanting to become teachers include a decline in the reliability of teacher pay raises since the Great Recession.
"For whatever reason, the status of teachers is not being seen as high as it once was," said Rossmiller. He said when teachers stopped receiving pay raises to keep up with cost of living increases, the attractiveness of the profession declined.
New federal requirements to evaluate teachers based on student test scores also have contributed to anxiety over job stability for teachers, resulting in fewer people wishing to be teachers, he said.
McCarthy said the changes are the first to be made as part of a larger effort by the state's K-12 education-focused Professional Standards Council to address an impending teacher shortage that he said is worsening each year.
According to research released earlier this year by the Public Policy Forum based on U.S. Department of Education data, enrollment in the state's teacher preparation programs fell by 28 percent between the 2008-09 school year and the 2013-14 school year.
The Legislature in the last state budget eased requirements for people wishing to teach in certain areas as part of an effort to help rural school districts find teachers for hard-to-fill positions.
Since lawmakers passed Walker's signature collective bargaining measure known as Act 10, school districts have begun to craft new handbooks to replace contracts with teachers unions.
In some cases, school districts are paying teachers in subject areas without many applicants, like high school technical education, more than teachers who are skilled in subject areas with a large applicant pool, such as elementary education.
In some cases, districts with more money have been able to lure away teachers in hard-to-fill subject areas from school districts that aren't able to compete in pay as a result.