Downtown and the Far East and Far West sides led Madison's continuing growth in the past decade, with the North, Near West, West and Southwest sides seeing only slight increases in population, according to just-released census data.
But the city, under continuing growth pressure and a housing shortage, will need to pursue policies that push more housing into the "doughnut" between the booming Downtown area and the outskirts of the city, as well as to corridors served by mass transit, especially the coming bus rapid transit (BRT) system, Mayor Satya Rhodes-Conway said. 
The city is now preparing to redraw aldermanic district boundaries based on the new U.S. Census data, with uneven growth forcing boundary changes in all 20 council districts. Higher-growth districts must shrink to reduce their number of residents while lower-growth districts will need to expand to add them.
Overall, the city added 36,631 residents, a 16% growth rate, for a new population of 269,840 from April 1, 2010, through April 1, 2020, according to the new data. Madison's metro area was the fastest-growing in the state, picking up 75,361 residents, a 12.4% increase, for a total population of 680,796 over that time.
But the growth was wildly uneven among City Council districts. For example, the core Downtown's 4th District grew a whopping 54.5%, while the North Side's 18th District increased just 2.4%, data from April 1, 2010, through Aug. 1 shows. The city is using the August date to reflect up-to-date city boundaries.
"It is eye-popping when you look at these figures," said Ald. Mike Verveer, 4th District, who represents the core Downtown. "I've always felt the Downtown is a very attractive place to live, not just for college students but for all walks of life, and developers have responded to that market pressure. I've lived the explosive growth Downtown and the good and the bad that comes with it." 
Overall, the development has been well planned and carried out appropriately, with the big shortcoming being a lack of lower-cost housing, Verveer said.
And development pressure continues, he said, noting that he has met with multiple development teams in the past week alone.
The city's uneven growth "is not and should not be surprising," Rhodes-Conway said. "It you look at the last decade, that's what our land use policies have been pushing toward."
The growth has occurred in central areas where both land economics and plans have supported a lot of redevelopment during the past decade, which often results in a greater number of housing units, city Planning Division director Heather Stouder said.
On the periphery, the city has geographically expanded to accommodate more housing and other land uses, Stouder said. 
But new housing isn't the only factor, Stouder said. City officials suspect that a higher percentage of UW-Madison student responses were counted in the recent census than a decade ago, which may have helped drive the population increase reported in the campus area, she said.
Sharing growth
Welcome or not, growth is inevitable because Madison is a desirable place to live and the city must accept and prepare for it, Rhodes-Conway said. It means parts of the city that have resisted or not seen more housing should be ready to see more of it, she said.
"We can't continue the pattern of growth we saw in the last decade," she said. "We have to build housing units in all areas of the city."
The city envisions continued, although slow, geographic growth on the eastern and western periphery. But a goal is to accommodate a majority of growth in infill sites over the next several years, Stouder said. The city's Comprehensive Plan stresses the goal to grow along transit corridors and to focus on activity centers/complete neighborhoods throughout the city, rather than only in the center and edges, she said.
The evolving housing policy doesn't mean tall housing projects in every neighborhood but could mean more more density through extra housing on existing lots, two- and four-flats, tiny houses and other options that are appropriate area by area, the mayor said.
"It's going to be very difficult," she said. "People are wary of increasing density in their neighborhood."
Drawing new lines
The city, now focused on drawing new ward and City Council district boundaries, is using a slightly larger geographic area than considered during the census due to continuing growth through Aug. 1, which pushes the total population up a pinch to 269,942. The city's council districts had roughly 11,660 residents each in 2010. With the additional growth, the new goal is for each district to have 13,497 residents.
For example, the core Downtown's 4th District added 6,531 residents for a total 18,519, a 54.5% jump, between April 1, 2010, and Aug. 1 this year, meaning its boundaries would need to be redrawn to reduce the total by 5,022 people. The Far West Side's 9th District added 5,503 residents for a total 17,316, a 46.6% increase, and must be reduced by 3,819 residents.
That puts the 4th District about 37% above the target population and the 9th District about 28% above the target.
On the other side of the ledger, the North Side's 18th District grew by just 275 residents for a total of 11,594, a 2.4% increase, meaning its boundaries need to be redrawn to add 1,903 people. The East Side's 15th District grew by 271 residents to a total of 11,697, a 2.4% increase, and must add 1,800 residents.
The numbers put the 18th District 14% below the target population and the 15th District 13% below the target.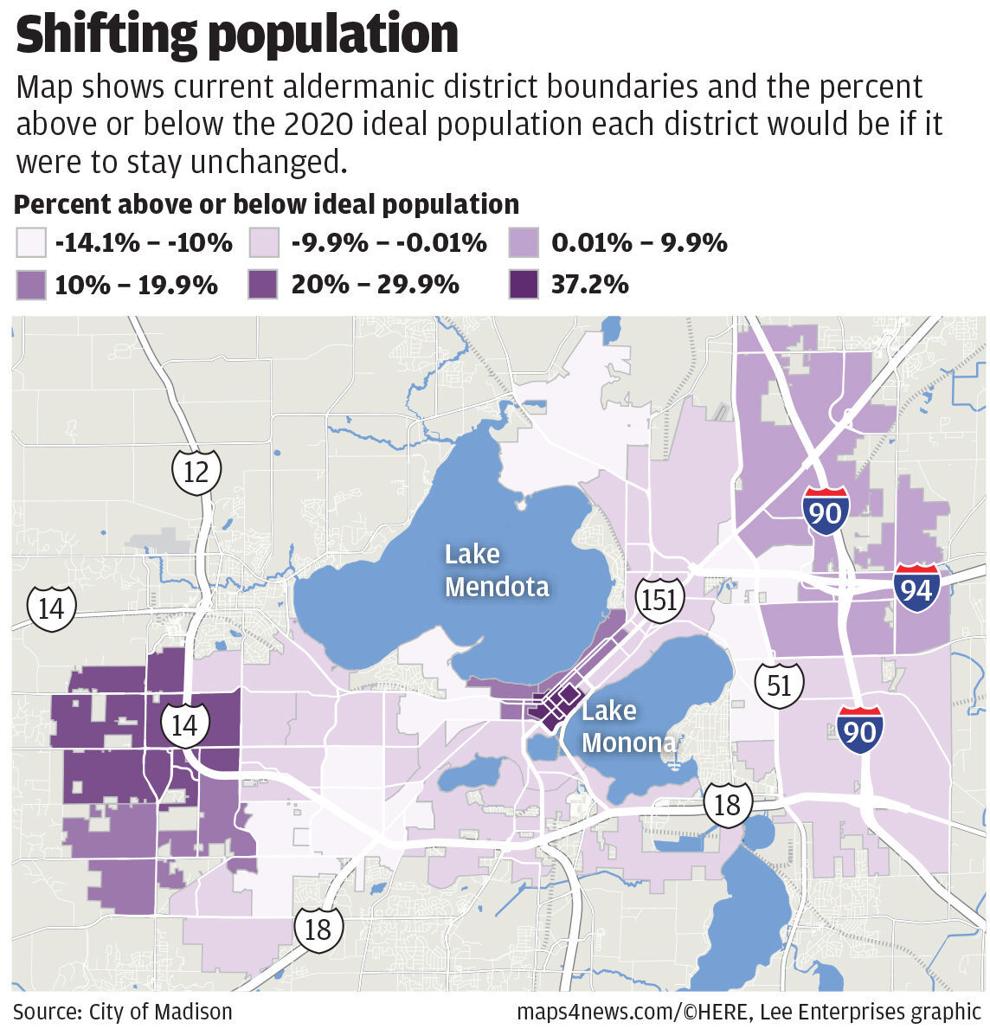 The city's seven-member Ad-hoc Redistricting Committee, which includes four council members appointed by Rhodes-Conway and confirmed by the council, is already meeting and expects to produce initial maps of wards and districts next week.
The mayor predicted a process that would solicit input, resulting in fair maps.
"I'm not worried about the question of gerrymandering at the city and county level," she said. "The opposite is true at the state level."
"As a member of the redistricting committee, I'm looking forward to a fair and equitable process to redraw Madison's alder districts," said Ald. Charles Myadze, 18th District. "I also want to prioritize resident input so the voters and constituents that would be affected by changes have ample opportunity to have their voices heard."
But aldermanic districts are going to change, and some may change dramatically, Rhodes-Conway said.
In addition to some residents getting new representation, some council members could be drawn out of their districts and forced to face a colleague to stay in office in the next election, or a district could be drawn without an incumbent. Council members would still represent their numbered district until the 2022 spring elections.
The current schedule has the committee reviewing initial draft maps next week with the community invited to comment on draft maps through the process. It will recommend a final map to the City Council on Oct. 7, with a council public hearing and final approval on Nov. 2.
Photos: Dane County Farmers Market returns to Capitol Square
Dane County Farmers Market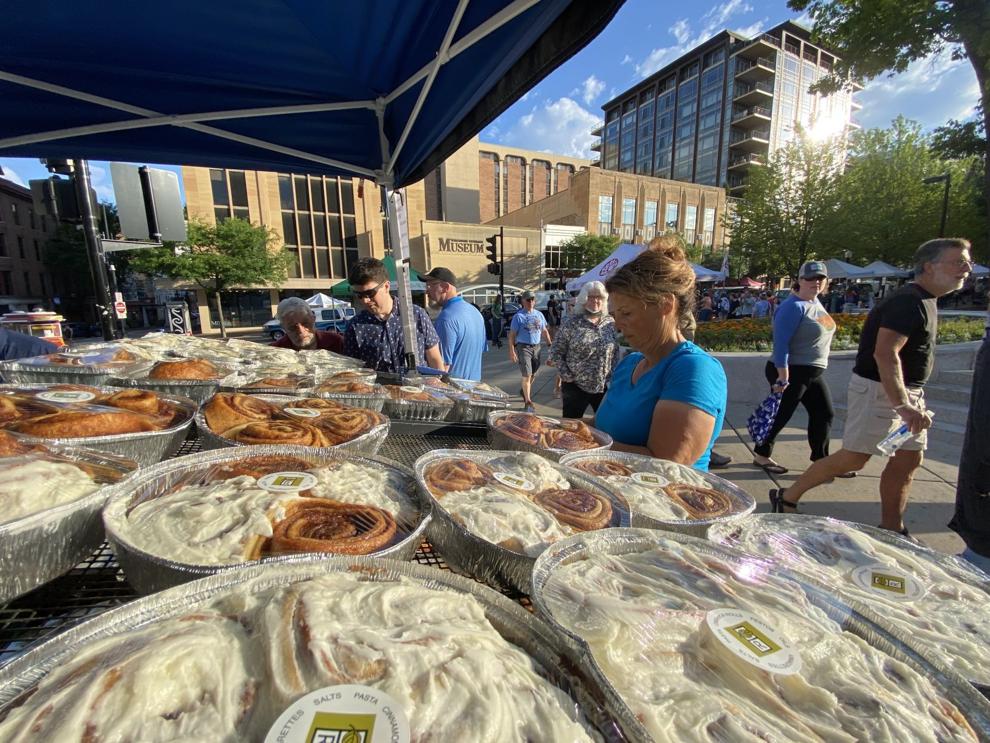 Dane County Farmers' Market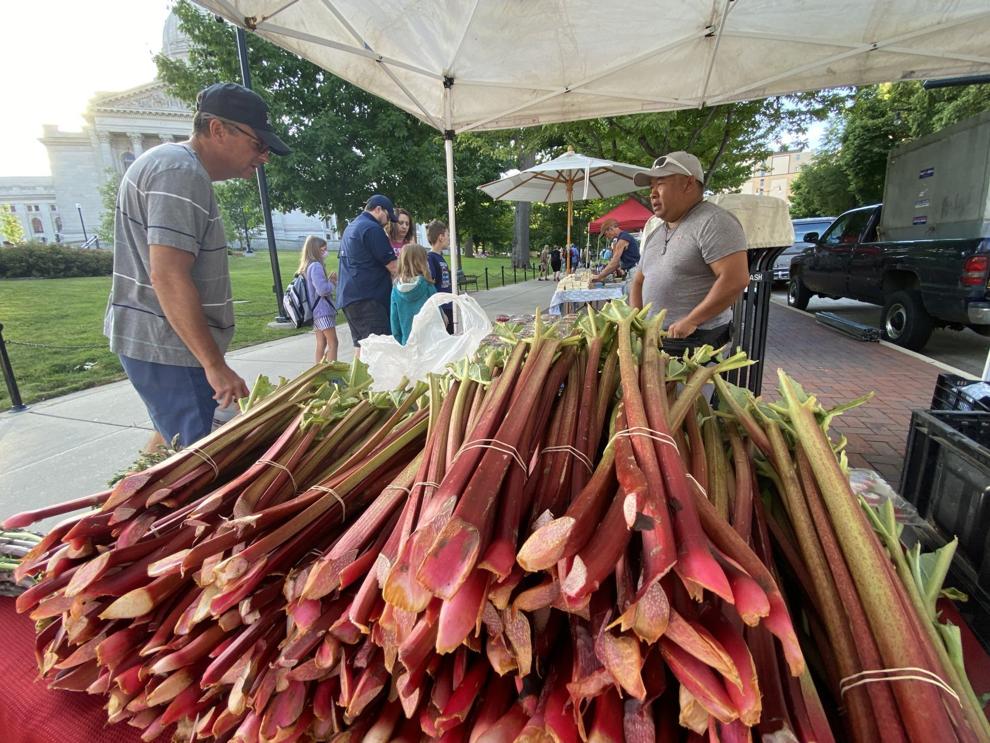 Dane County Farmers Market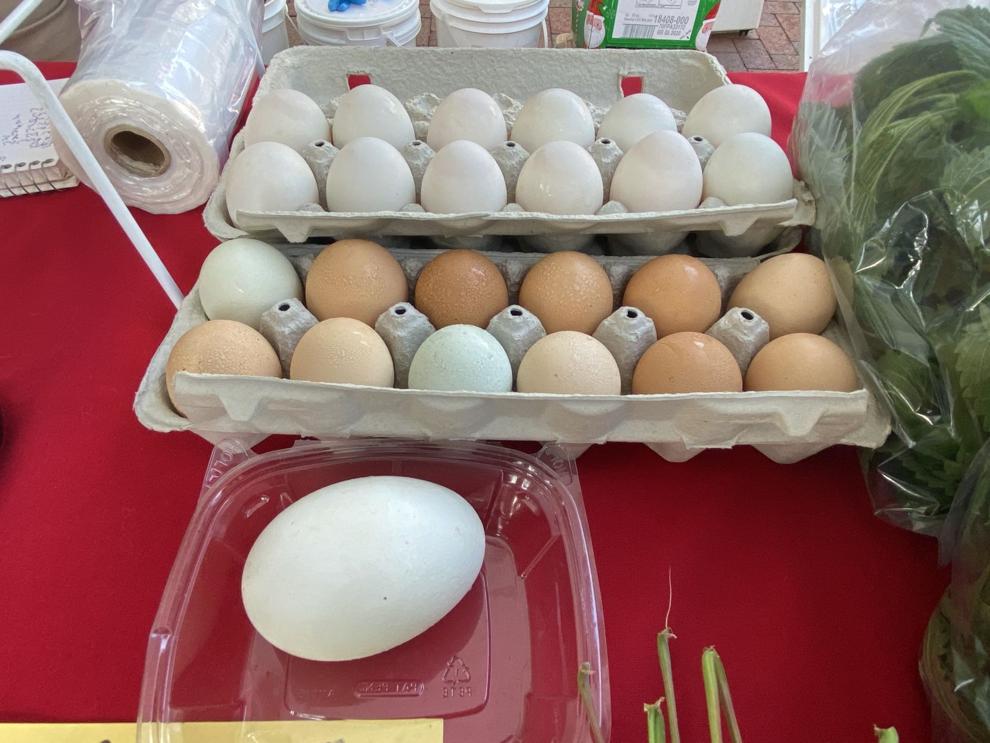 Dane County Farmers Market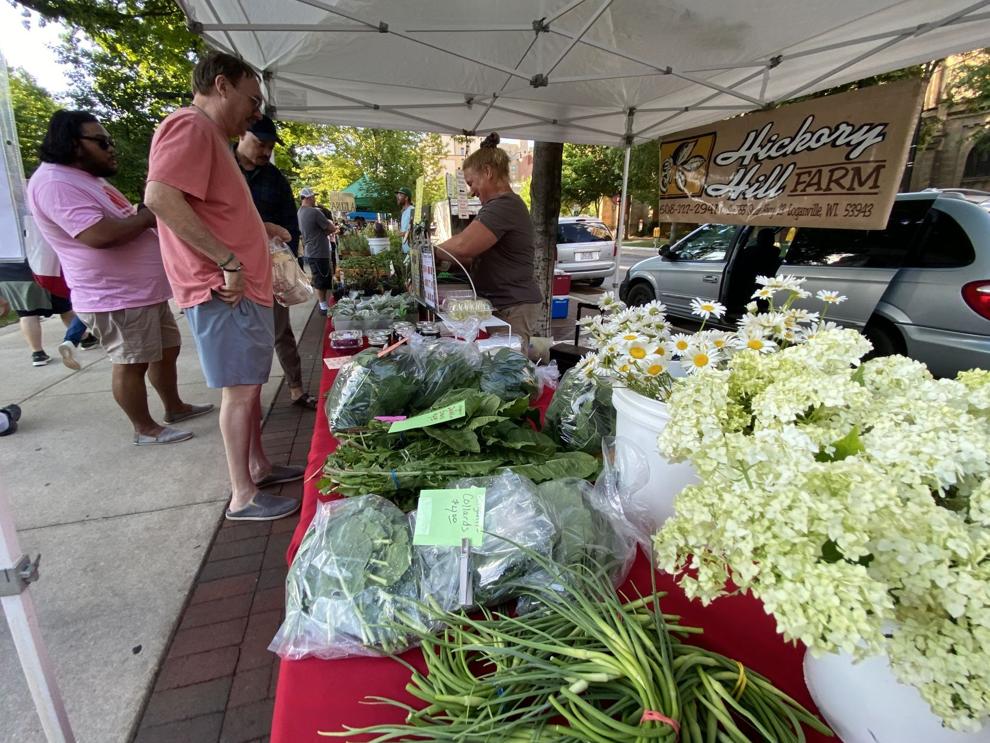 Dane County Farmers Market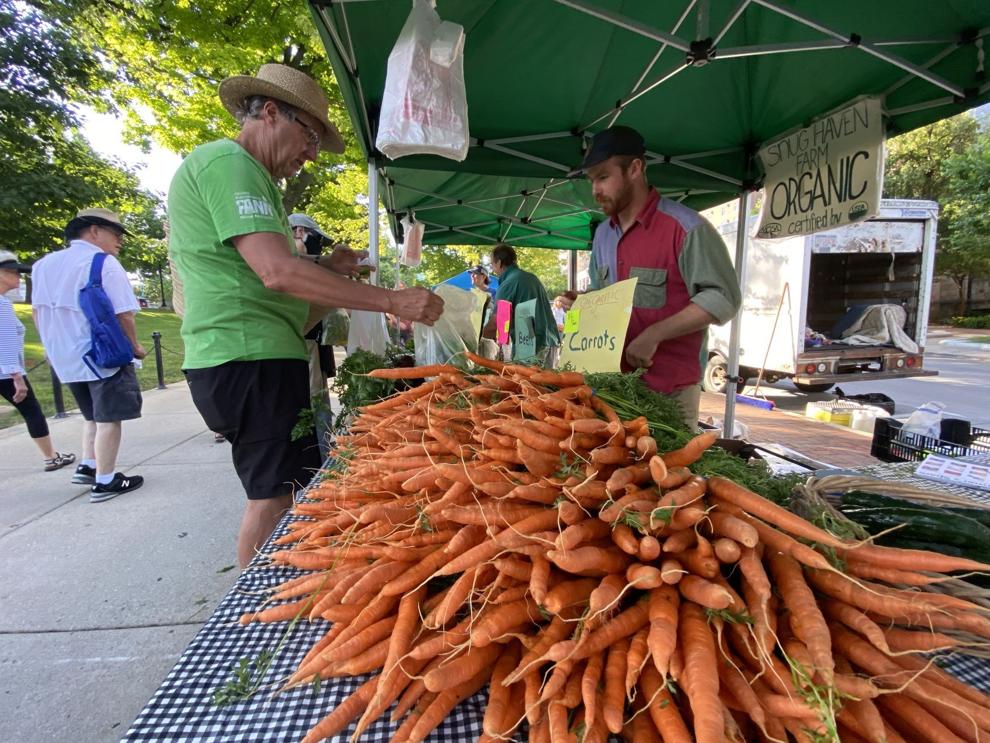 Dane County Farmers Market
Dane County Farmers Market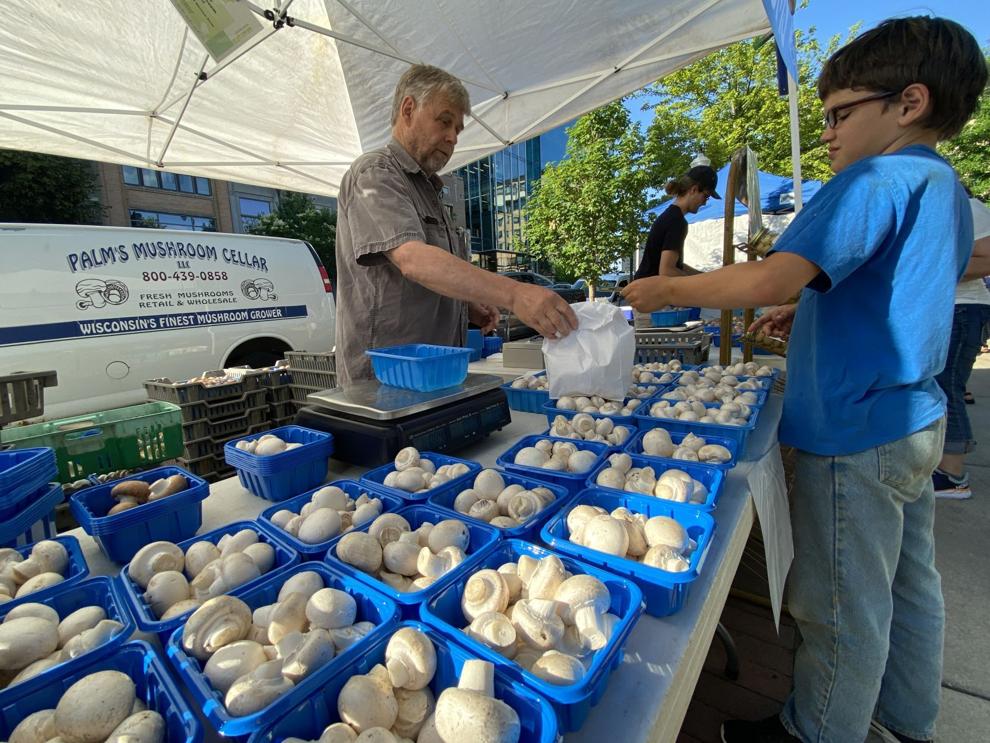 Dane County Farmers Market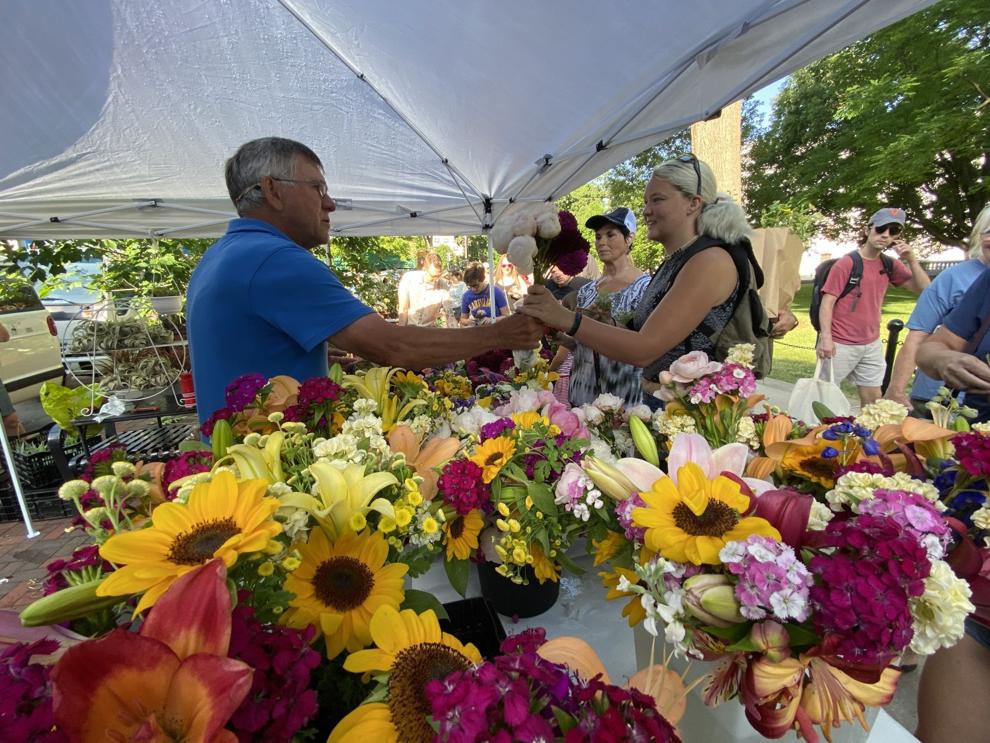 Dane County Farmers' Market
Dane County Farmers' Market