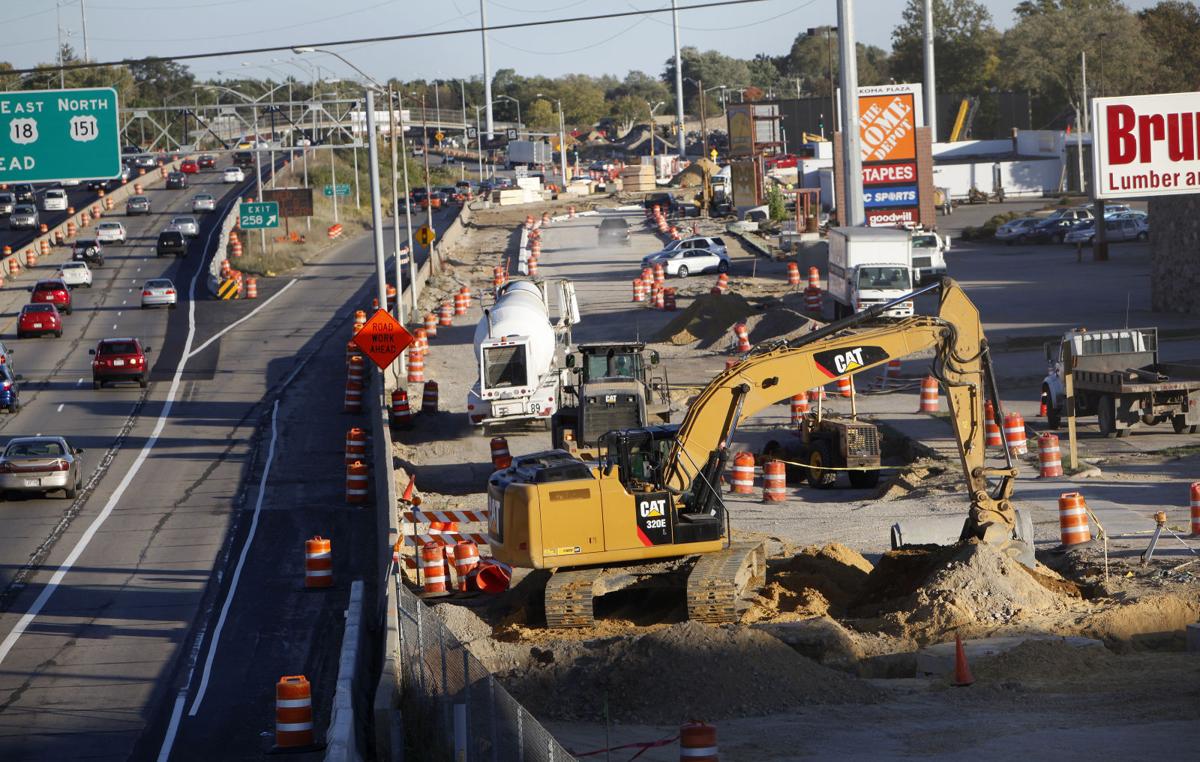 Construction now underway on the southwest Madison Beltline won't be delayed by a funding cut in the new state budget, state Department of Transportation officials say.
But the new budget could delay an expansion of Verona Road south of the Beltline, depending in part on how lawmakers allot a pot of road funding that remains up for grabs, DOT officials say.
The new state budget, which took effect in July, cut $450 million in road borrowing from Gov. Scott Walker's budget proposal. That could delay major highway projects throughout the state, one of which is the Beltline/Verona Road reconstruction and expansion project in southwest Madison and Fitchburg.
DOT officials said last week that the first phase of the project — which involves rebuilding and expanding the Beltline from Seminole Highway to Whitney Way, and a portion of Verona Road just south of the Beltline — won't be affected by the new budget because it's already funded. That phase remains on track for completion in fall 2016, according to DOT spokesman Steve Theisen.
But phase two of the project, which involves expanding Verona Road from Raymond Road to McKee Road/Highway PD, could be affected, Theisen said. He said the scheduled 2019 completion date for that phase of the project could be pushed back, but it's not yet clear by how much.
A wild card in the process will be what lawmakers do with a $350 million pot of road funding in the new budget. The Legislature's Joint Finance Committee will decide how to spend the funds, and they could go toward the Beltline/Verona Road project or any number of projects statewide.
The new state transportation budget authorizes as much as $850 million in borrowing for roads, of which the $350 million is part.
The $251 million Beltline/Verona Road project, which began in 2013, is meant to ease congestion from a rising amount of vehicle traffic in the area.
State officials also hope it will improve a crash rate on the affected stretch of Verona Road that's two to three times the state average for comparable corridors, according to the DOT website.
The project involves adding an additional lane on the east- and west-bound Beltline from Seminole Highway to Whitney Way, and an additional lane in both directions on Verona Road from the Beltline to McKee Road. Noise walls also are being built along the Beltline as part of the project.