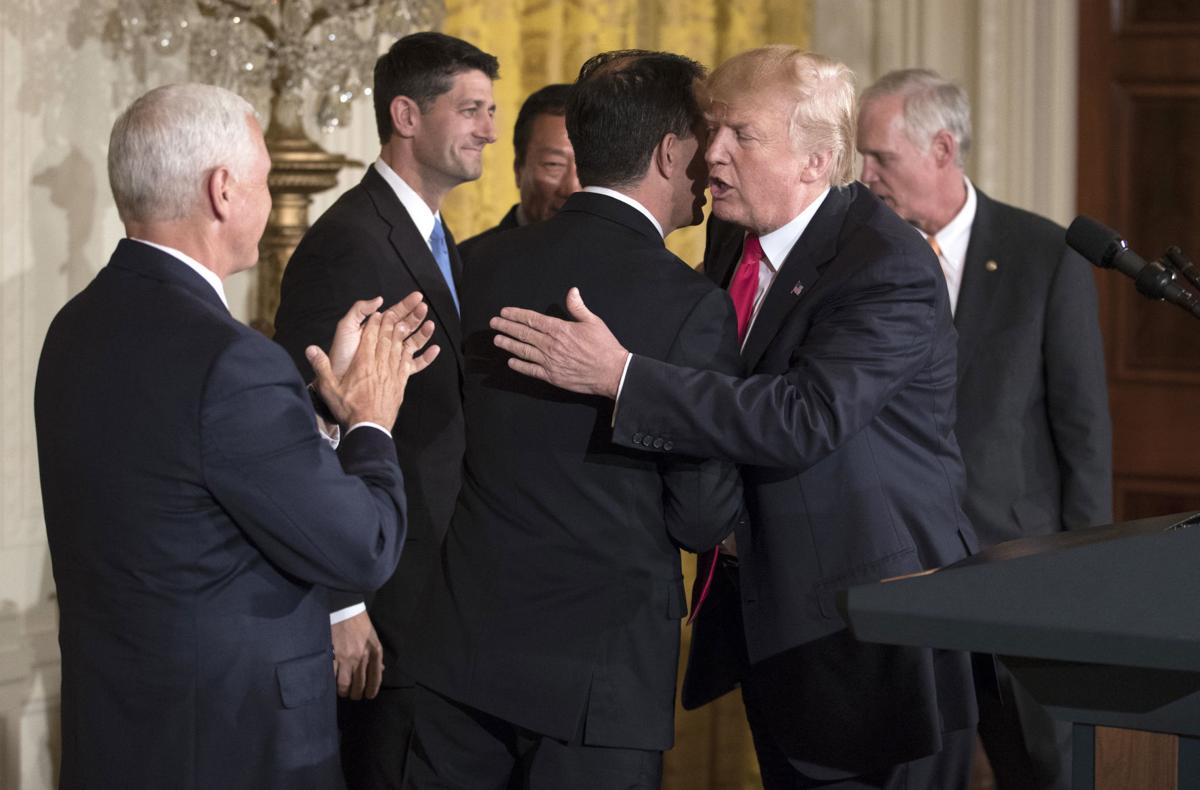 President Donald Trump lavished praise on Gov. Scott Walker at a White House meeting Monday for landing a $10 billion Foxconn factory in Racine County, while also taking credit for bringing the company to the United States.
"Everybody wanted Foxconn," Trump said. "Frankly, they weren't going to come to this country. I hate to say it, if I didn't get elected, they wouldn't be in this country. They would not have done this in this country. I think you know that very well."
Walker was one of eight governors and a dozen other elected officials attending a meeting to discuss the president's $1.5 trillion infrastructure proposal, which includes $200 billion in federal funding with the rest coming from the private sector or state and local governments.
Walker has said he is open to the state increasing its gas tax or exploring tolling, though with offsetting cuts in taxes elsewhere, to qualify for additional federal infrastructure dollars.
You have free articles remaining.
'Major investment'
According to a White House transcript of Monday's meeting, Walker talked about how the Foxconn project would create up to 13,000 direct jobs, 22,000 indirect jobs and 10,000 construction jobs.
"It fits in with exactly what you're talking about today," Walker said. "We'll have people all throughout our state and probably adjoining states. We made a major investment."
Walker mentioned the state's quarter-billion-dollar investment in the $1.6 billion Interstate 94 reconstruction project between Illinois and Milwaukee and said with additional federal funding the project could be completed by fall of 2020 — "a date I'm sure you're interested in." Trump is up for re-election then.
Asked about Trump taking credit for Foxconn, Walker spokeswoman Amy Hasenberg said: "President Trump's leadership and pro-manufacturing agenda set the stage and the tone for this project and for companies looking to move and expand into the United States. Foxconn chose to create 13,000 good-paying, family-supporting jobs in Wisconsin over every other state in the nation for many reasons, including our strong workforce, education system and growing economy."