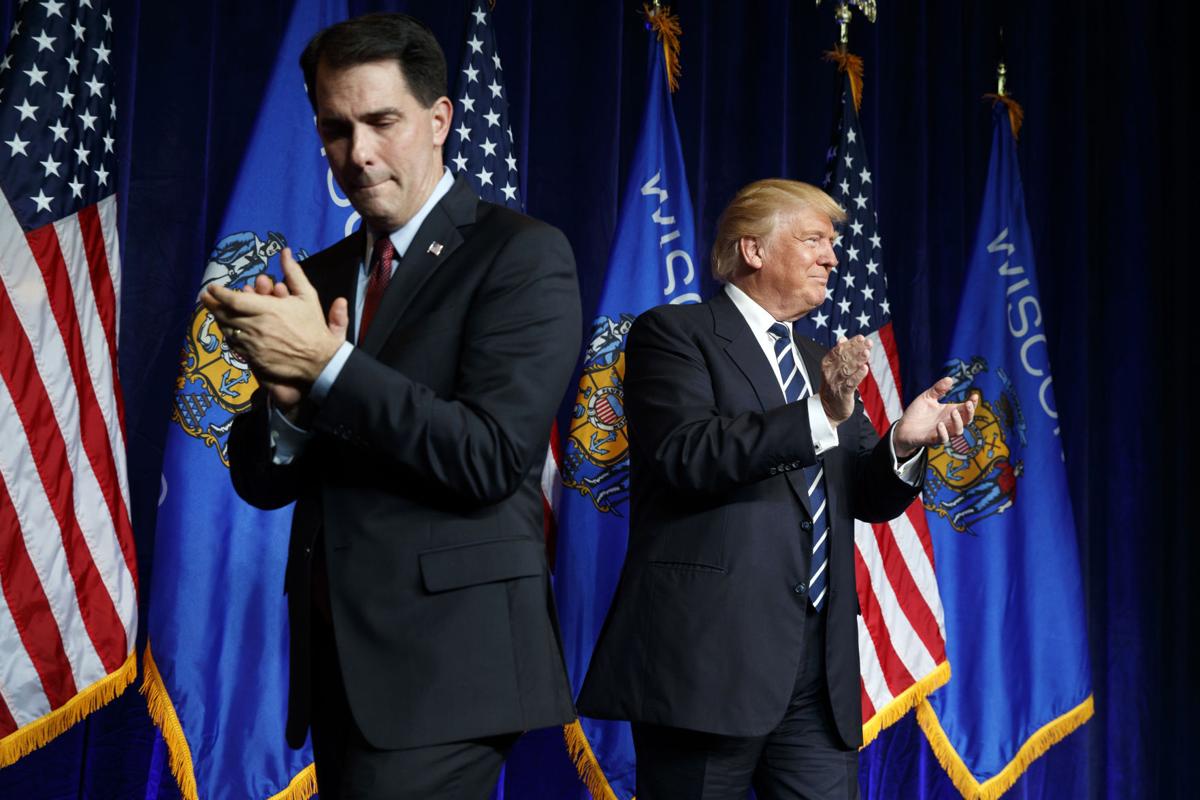 President Donald Trump's forthcoming budget plan to cut Medicaid spending by more than $800 billion would badly hurt Wisconsin's ability to care for the very poor, disabled and elderly residents served by the program, local advocates said Monday.
The Trump administration is set to unveil its fiscal year 2018 budget proposal Tuesday.
Details of the plan have begun to trickle out, including the $800 billion-plus Medicaid cut, which would be spread over a 10-year period.
Wisconsin advocacy groups said Monday that it's too soon to know how the cuts would affect enrollment levels or specific services provided to Medicaid enrollees. About 1.2 million Wisconsinites currently participate in Medicaid-funded programs, which include BadgerCare and SeniorCare.
What is clear is the proposal would break one of Trump's core campaign pledges to not cut entitlement programs including Medicaid, Medicare and Social Security, said Lisa Pugh, state director of The Arc Wisconsin, which advocates for people with disabilities.
"It pretty much contradicts what President Trump had said during the campaign about trying to protect Medicaid," Pugh said.
A Washington Post report said the budget plan assumes the same amount of cuts proposed in the American Health Care Act, the House GOP plan that would roll back parts of former President Barack Obama's health care law. That bill passed the House earlier this month but faces an uncertain future in the Senate.
The Post noted the nonpartisan Congressional Budget Office estimated that bill could cut off Medicaid benefits for about 10 million people over the next decade.
Trump has voiced support for the American Health Care Act. If the budget affirms his support for the manner in which the bill cuts Medicaid spending, it could not only slash funding for the program in the short term, but give a "foot in the door" to bigger cuts in the future, said Jon Peacock, research director of the Wisconsin Council on Children & Families.
The bill changes Medicaid from a program that uses federal funds to match what states spend on Medicaid to one in which federal Medicaid spending would be capped.
"Once they've established the precedent that Congress can cut Medicaid whenever it wants, they're going to go back to that well on a regular basis," Peacock said.
The federal government also would spend nearly $250 million less on food stamps for Wisconsin residents each year under Trump's proposed spending plan, which calls for a 25 percent decrease in Supplemental Nutrition Assistance Program spending, according to David Lee, executive director of Feeding Wisconsin, an organization that advocates on behalf of food shelters and oversees a network of pantries in the state.
States also would be required to match 20 percent of federal funding for the program under Trump's 2018 federal budget.
Lee said his organization is "incredibly concerned" about the proposed changes to the federal food stamp program which is administered in Wisconsin through a program known as FoodShare. According to news reports about the proposal, the changes give states more flexibility in requiring food stamp recipients to work and changing eligibility requirements.
"If (the proposals) turn out to be true, and at the scale that is currently being reported, these cuts would break the promise that Americans have made to provide a minimal amount of food assistance to their friends and neighbors trying to turn their lives around," Lee said.
Lee said the proposed federal work requirement for food stamp recipients would make it easier to implement Walker's proposal to require parents who receive food stamps to work at least 80 hours per month to continue to receive full benefits.