The dog days are coming to Madison's parks early this year — as soon as this spring.
The Madison City Council on Tuesday approved a new ordinance that allows on-leash dogs in the city's parks, with some rules and restrictions. Before the ordinance takes effect, the Parks Division has said it needs to add signs and make other changes to prepare for the pups and that it has plans to do so this spring.
The council also granted final land use approvals for three major development projects: the Madison Public Market, an apartment building that will be located on Judge Doyle Square Downtown and a new SSM Health clinic on the South Side. The developers can now move forward with construction.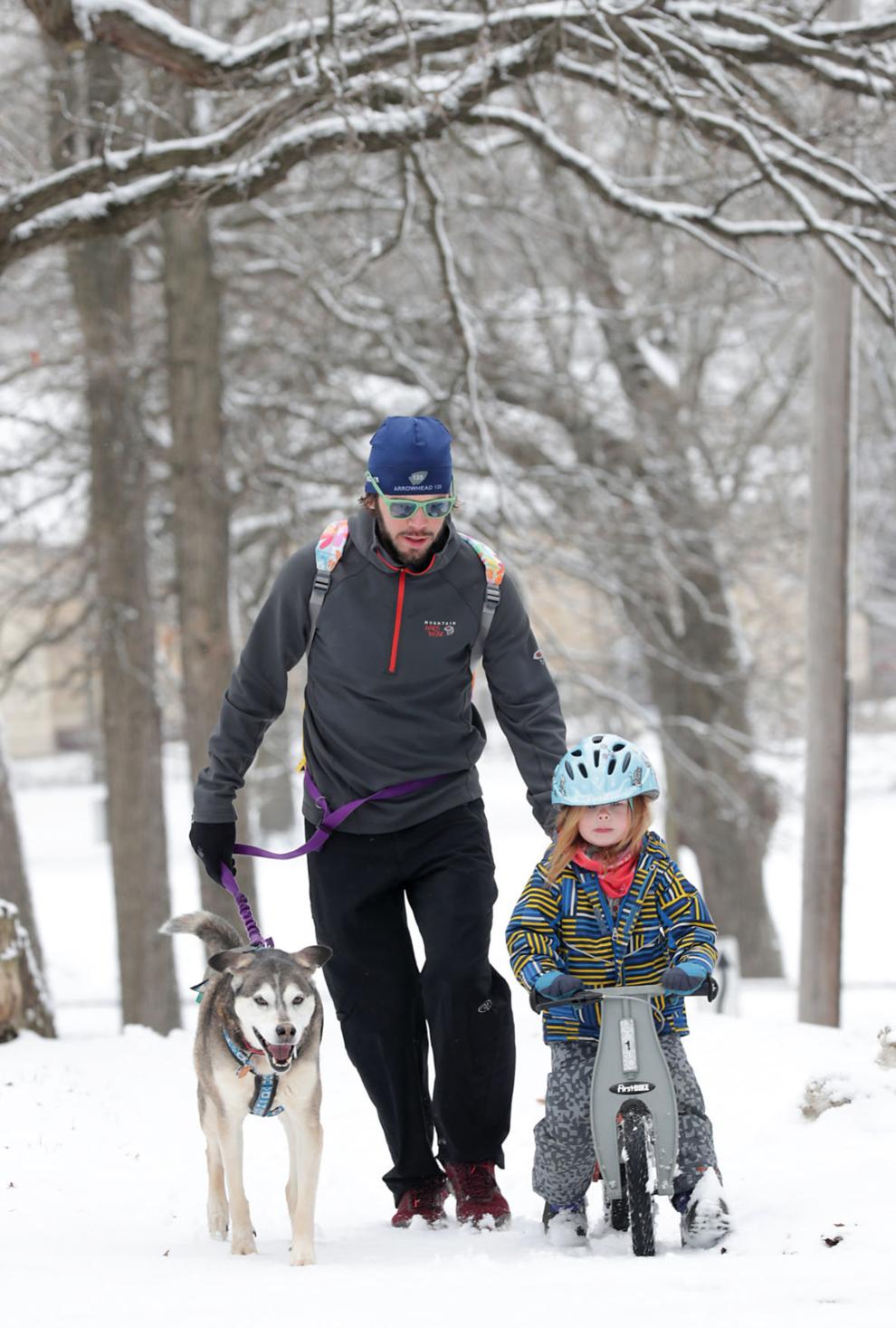 The new dog ordinance changes an unusual, more than 46-year-old law that prohibits dogs in all of Madison's parks with few exceptions. Over the years, 26 of the city's roughly 270 parks became dog-friendly for on-leash dogs, and eight off-leash dog parks were added.
Under the rules, leashed dogs would be presumed welcome in city parks, but banned in select park properties, including the city's golf courses, Goodman Pool, Olbrich Botanical Gardens, Breese Stevens Field, some beaches, playgrounds and parks designated as dog-free by the Board of Park Commissioners and more. So far, the board has selected 33 parks to be dog-free.
In parks where dogs are allowed, owners would have to abide by the following rules:
Dogs have to be on a non-retractable leash that is no more than 6 feet long.
Dogs must always be "under the immediate physical control" of the owner or another person.
Dog handlers have to pick up the dogs' waste.
Dogs need to be licensed and have up-to-date rabies vaccinations.
Dog owners must have a city Dog Park Permit.
Dogs are not allowed to dig, chase or harm wildlife, damage the park or interfere with other people at the park.
An amendment to allow retractable leashes failed.
Parks superintendent Eric Knepp said he doesn't expect the ordinance to worsen or improve the problem of irresponsible dog owners, who let their dogs roam free without leashes and don't pick up waste. He said those owners already bring their dogs into any and all city parks illegally, and he doesn't think their behavior will change.
Knepp said the Parks Division wants to improve enforcement, but it's a challenge.
"If we catch an act happening we are going to cite it every time," Knepp said. "It is a difficult thing to prove."
New developments
The three projects that were given the green light Tuesday are:
Unless developers want to make major changes to their building plans, the projects do not need any further approvals from the City Council to move forward with construction.
SSM Health's development was the only one to draw controversy Tuesday because its plans include a large portion of surface parking. SSM Health spokesman Brandon King said the plan is to build a parking garage in a later stage.
In other business, the council:
Denied alcohol and entertainment licenses for Canopy, which was to be a coffee shop by day and nightclub by night on Williamson Street. With the rejection, Canopy can maintain its establishment as a coffee shop, but not as a bar or nightclub.
Accepted a report from the Task Force on Government Structure that includes more than 40 recommendations for improving city government, including cutting the size of the council in half. The individual recommendations would each need council approval.