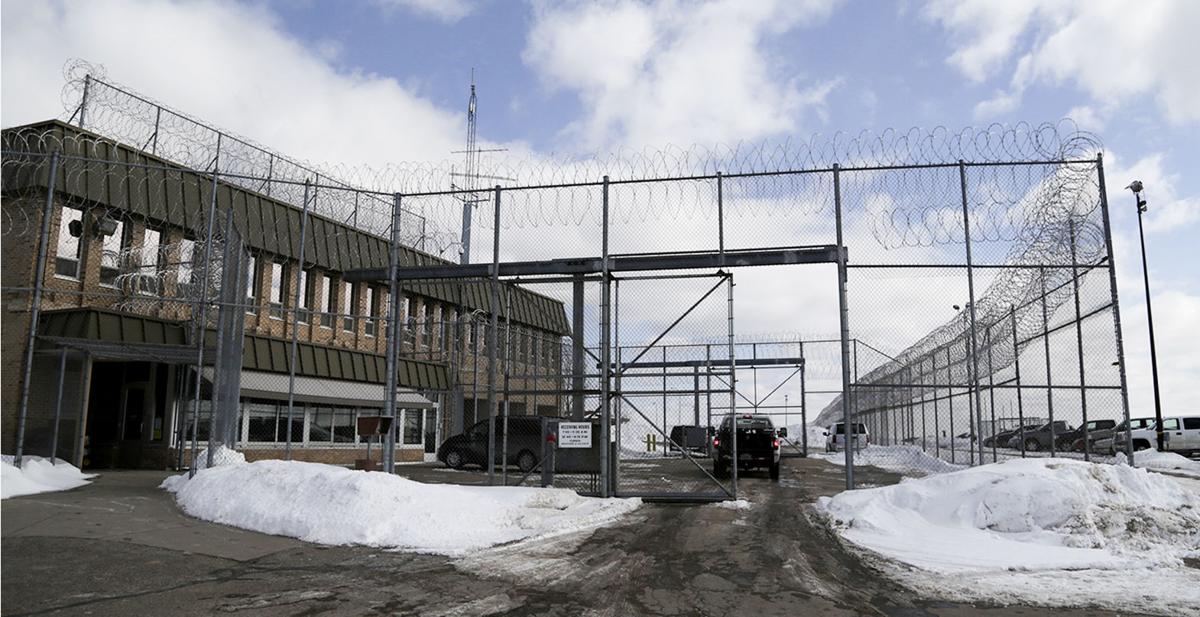 The Department of Corrections is seeking authority to destroy recordings of staff training just one day after their creation.
The agency, which is cooperating with federal investigators over allegations of staff abuse of inmates, destroying public records, and other incidents at its Irma youth prison, is asking the state's Public Records Board to approve an update to the department's records policy.
The proposal would — for the first time, officials say — explicitly state how long the agency must keep recordings of employees participating in training designed to improve performance.
DOC spokesman Tristan Cook said the proposed rule would cover audio and video recordings and screen-shot exercises meant for "skill practice, technique training and quality assurance of service … within training courses, on-the-job training or while performing job duties." The rule applies to recordings of employees receiving training only, he said.
"DOC is proposing (this retention rule) as we continue to refine and enhance training provided to DOC employees by enabling DOC managers and fellow employees to provide immediate feedback to employees in training," Cook said. "The (retention rule) is being proposed to ensure DOC's compliance with Wisconsin's public records law."
He said the purpose of the videos is to "provide real-time feedback for employees participating in training."
"DOC does not foresee a use for the recordings beyond providing feedback. I would also note that one day is the minimum retention period. If DOC determines they have additional value beyond one day, DOC has the ability under state law to retain the videos for a longer period," Cook said.
The records board will consider the proposal next week.
The wide ranging criminal investigation into the Lincoln Hills School for Boys and Copper Lake School for Girls north of Wausau has raised questions about how well DOC trains prison guards, counselors and other employees.
The proposal is contrary to the spirit of the state's open records law, said Bill Lueders, president of the Wisconsin Freedom of Information Council.
Cook said examples of records falling under this rule would be recordings of probation and parole agents participating in "motivational interviewing training," and employees answering the phone in DOC's electronic monitoring center and at its information technology help desk.
He said the proposed rule would not govern pre-existing recordings used to train employees as part of a training course.
Cook acknowledged that the two most substantial training programs within DOC are an academy for new correctional officers and basic training for new probation and parole agents.
Beyond that, he said, DOC provides a host of other training options.
When asked if the recordings subject to the proposal would apply to all training, including that of prison guards and probation and parole agents, Cook said he could not say definitively.
In October, a state appeals court ruled Attorney General Brad Schimel must release two video recordings made in 2009 and 2013 depicting training sessions led by Schimel when he was the Waukesha County District Attorney.
The case stemmed from a lawsuit filed by the state Democratic Party after it requested access to videos made of five sessions featuring Schimel, but the Justice Department said it could find only two.
The state Supreme Court plans to rule on the matter this summer.
Lueders said there is nothing in the open records law that says government officials have to promptly destroy certain records.
He said the proposal is concerning because of the agency's track record on openness.
"The DOC has not been a good actor when it comes to openness and accountability," said Lueders. "Just a horrible disregard for the spirit and the letter of our open records law."
Lueders said he's troubled by the agency's desire to summarily destroy video recordings.
"What problem exactly is this intended to fix?" said Lueders. "Is the DOC getting or does it expect to get lots of requests for records of training videos? Can't it simply refuse to release them under the balancing test, by claiming they would compromise security, like the DOC does with so much else? How do we know that a video that is destroyed falls into this category, since it would, in fact, no longer exist?"
Cook said the recordings will help the agency in its effort "to identify and improve the skills of our employees."
"Whether or not DOC expects to receive public record requests for these records is not relevant to the creation of (a new rule), as the (rule) simply establishes DOC's specific obligations regarding retention of the record," said Cook.
Lueders said a preferable proposal would be for the agency to keep the recordings and provide reasons to withhold them.
"If the DOC does not promptly destroy these records, it would be forbidden from doing so after a request is made, per the open records law. That doesn't mean it has to release them, but it would need to have some sort of reason for not releasing them if asked to do so," said Lueders. "I submit that this would be a better starting point, especially given how capable the DOC has proven itself to be at coming up with reasons for not releasing things."