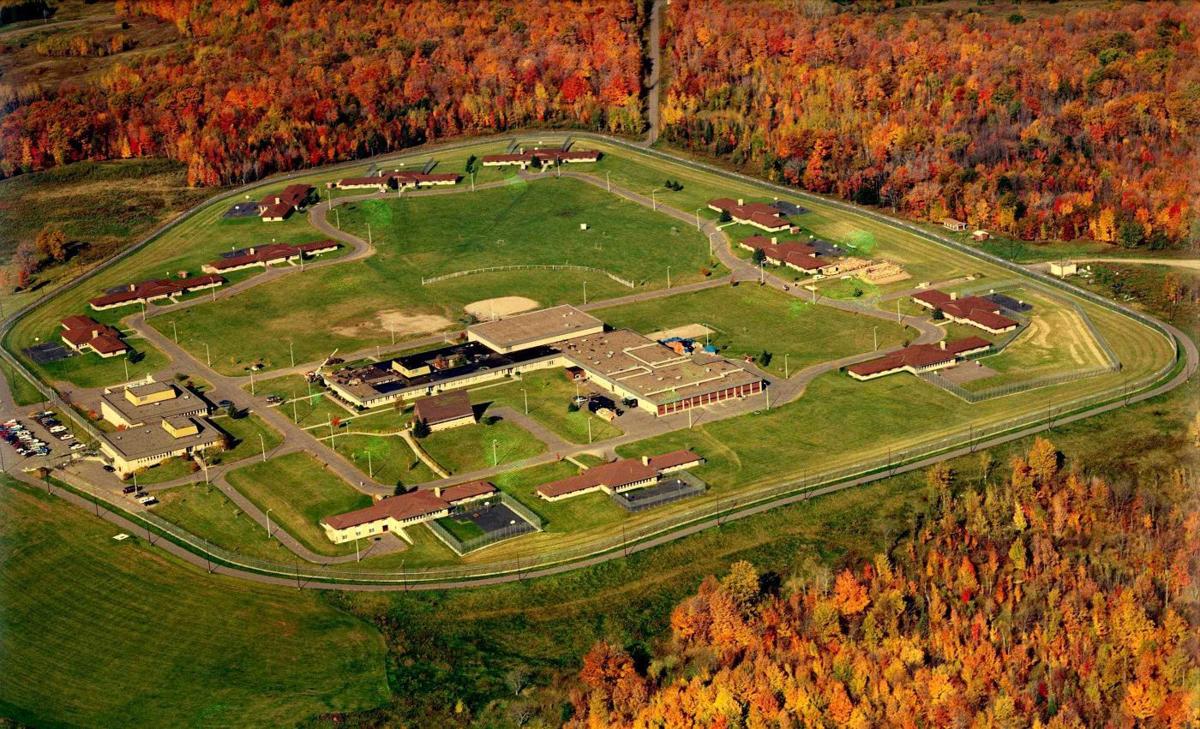 Department of Corrections secretary Ed Wall has resigned amid a wide-ranging investigation of the state's youth prison, now led by the FBI.
The disclosure Friday of Wall's resignation came hours after federal officials confirmed that the FBI is leading the investigation of alleged abuses at the state's only youth prison, Lincoln Hills School for Boys and Copper Lake School for Girls in Irma.
It came less than a day after Gov. Scott Walker's office acknowledged it was warned of safety problems at Lincoln Hills dating back to 2012 — which appeared at odds with Walker's previous comments.
Walker announced Friday that Jon Litscher, a former Corrections secretary appointed by Republican Gov. Tommy Thompson, will take Wall's place at DOC.
Walker also told reporters in Appleton on Friday that he wouldn't rule out shutting down Lincoln Hills.
"What I talked to John Litscher about was … we weren't taking any options off the table there or anywhere else," Walker said. "If he came in and made recommendations to me not only about that institution, but about anywhere else in the Department of Corrections we would take it seriously."
Under state law, Wall has the ability to immediately return to his previous position as head of the Department of Criminal Investigation. But "to protect the integrity of the Lincoln Hills investigation, Mr. Wall will be placed on paid administrative leave and the current DCI administrator will continue in his role," said Department of Justice spokeswoman Anne Schwartz on Friday.
Walker signed a bill Friday that overhauls the state's civil service system, designed to prevent political influence in the hiring and firing of state workers. The law doesn't go into effect until July 1, and it was unclear Friday if the new law would prevent Wall from taking back his old job if it was in effect now.
Wall resigned from DOC Feb. 5, according to Walker's office. His last day is Feb. 27. Walker spokeswoman Laurel Patrick said the resignation wasn't made public until Friday because "Governor Walker met with Jon Litscher on Wednesday of this week, and the announcement of his appointment was made today in order to allow for a smooth transition of leadership at DOC."
Litscher was appointed by Walker to be chairman of the state's group insurance board and most recently worked as an interim superintendent of the Cambria-Friesland School District.
According to Wall's resignation letters, he intended to work his last day on March 19 but on Friday said he wanted to move up his resignation date to Feb. 27 because Walker had found his replacement.
Walker told reporters Friday that restoring credibility to the DOC played into Wall's decision to resign.
"That's good," Walker said. "I think that's what the public expects."
Democratic lawmakers blasted Walker's administration Friday, saying Wall's resignation doesn't alleviate the governor's responsibility for the problems at Lincoln Hills.
"Wall's resignation doesn't change the fact that Gov. Walker and his top aides ignored critical safety warnings for more than four years," Democratic Assembly Leader Peter Barca, D-Kenosha, said in a statement.
GOP lawmakers leading panels that oversee state prisons responded that the issue shouldn't be politicized.
"It is easy for this to become a political hot potato," said Rep. Rob Hutton, R-Brookfield, chairman of the Assembly Corrections Committee. "I would implore everybody to be focused on making sure our juvenile population is safe."
You have free articles remaining.
Troy Bauch, AFSCME union representative for employees at Lincoln Hills, said Friday that Litscher's appointment "is a signal for better days ahead" at Corrections.
Bauch praised Litscher's ability to work collaboratively with employees in the state's prisons.
State lawmakers who lead panels that oversee state prisons, speaking Friday, continued to resist calls from Democrats to hold immediate hearings on Lincoln Hills.
Hutton and Sen. Van Wanggaard, R-Racine, said lawmakers should not step in until federal investigators conclude their probe of the facility.
"This is not going to be tried in the media by having a circus of a hearing," said Wanggaard, who chairs the Senate Public Safety and Judiciary committee. "Let the FBI do their jobs, instead of everybody jumping to conclusions."
The investigation began under the Department of Corrections in 2014 over allegations of abuse. The DOJ took over in January, and in October a John Doe investigation was opened into the matter.
FBI takes over investigation
The U.S. attorney for western Wisconsin confirmed Friday the FBI was now leading the investigation. The investigation targets a wide range of potential crimes, including child abuse, sexual assault and misconduct in public office.
John W. Vaudreuil, U.S. attorney for Wisconsin's western district, said the "narrow focus" of federal officials will be to determine if any violations of federal civil rights laws occurred at Lincoln Hills and its role had nothing to do with Wall returning to DCI.
Vaudreuil said the FBI began discussions with DOJ officials in mid-January about assuming the new role, and said he's not sure how long federal officials will lead the probe.
"We will go wherever the facts take us," Vaudreuil said.
2012 warning
A Racine County judge warned Walker's office of severe safety issues at Lincoln Hills in 2012, and soon after the county stopped sending its juvenile offenders there.
Walker spokeswoman Laurel Patrick said the governor was not shown the letter from Racine County Circuit Judge Richard Kreul in which Kreul said official "indifference in this sordid tale is inexcusable."
Kreul also shared a Racine County Human Services memo that described an inmate-on-inmate sexual assault and how Lincoln Hills and DOC officials responded to it.
Walker said Friday the information from the judge was one of nearly 350,000 constituent contacts his office received in 2012. His staff forwarded it to Corrections, and he said the agency made policy changes as a result.
Senior staff in his office might have gotten more involved if DOC hadn't taken action, Walker said. Wall was not Corrections secretary at the time.
The Walker administration released Kreul's letter and the Racine County memo Thursday. It didn't include the records in its Dec. 17 response to a request from the Wisconsin State Journal under the state Public Records Law.
A DOC spokeswoman did not make Litscher available for an interview Friday.