The state Department of Natural Resources' policy board on Wednesday approved a controversial plan to add 200 miles of routes for all-terrain vehicles through Wisconsin's largest state forest.
The master plan amendment for the 236,000-acre Northern Highland-American Legion State Forest is a landmark victory for ATV advocates, and a dramatic first step in the DNR's statewide search for ATV routes that can be built in parks and natural areas.
It was mandated by Gov. Scott Walker and the Legislature after years of campaign contributions and lobbying by ATV manufacturers. State government spends millions supporting off-road vehicle use, including paying for construction and maintenance of trails, mostly in county forests until now.
The Natural Resources Board unanimously approved the state forest plan with scant discussion of concerns raised by DNR staff, the public and scientific researchers that ATV noise, dust and trampling of wildlife habitat are likely to drive away hikers, campers and some hunters.
And the board told the DNR to open up even more of the forest to motor vehicles than department staff had proposed.
Board members added a master plan provision calling for the department to remove an unspecified number of soil berms that block access to hundreds of miles of back-country roads.
Opening the roads for cars and trucks would help elderly hunters who can't walk long distances, board members said. They acknowledged that ATVs might also use the opened-up routes. The berms keep park visitors away from logging operations.
In an interview with the Wisconsin State Journal before the meeting, board chairman Terry Hilgenberg said the cost of adding the motorized trails and modernizing campgrounds — which could run in the millions of dollars — was too high, but he didn't address that concern during the meeting.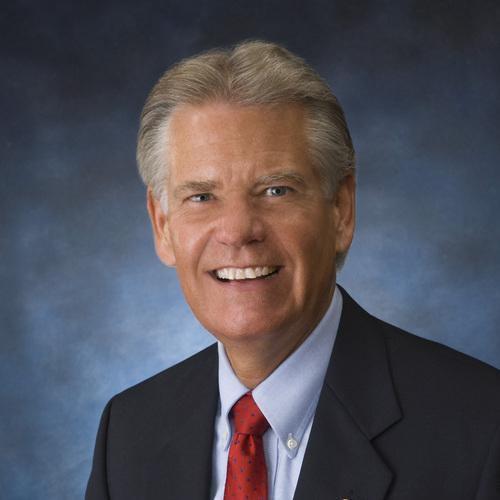 Before approving the master plan, the board reduced the number of rustic campgrounds the plan designated for modernization. DNR staff had listed five rustic campgrounds for installation of flush toilets and electrical hookups. But landowners near the Big Lake campground contacted board members to object, so the board eliminated that project.
Modern amenities are designed to meet demand park administrators say they have observed from campers.
The DNR estimated a $450,000 cost for each new shower building with flush toilets and $250,000 for each bathroom with flush toilets, plus $250,000 for each sewage system pump station. Adding electric hook-ups would cost $4,000 to $5,000 per campsite.
The master plan didn't estimate the cost for developing 200 miles of ATV routes, but construction of much shorter routes was once estimated at more than $5 million.
State parks director Ben Bergey said he was working on a funding proposal that the governor and Legislature could consider for the next state budget less than two years from now.
Paying for trails
The DNR hasn't determined where all the ATV routes would be built. Most of the mileage is expected to follow primitive forest roads.
The master plan includes a map showing 42 miles of future ATV routes, but some were being reevaluated because they ran too close to an osprey nesting area.
One cost factor was building major bridge systems and boardwalks over wetlands and streams. And there was difficulty avoiding private land. Private property owners have been unwilling to allow ATV access because of potential for property damage and noise, advocates for off-road recreation say.
In 2008, DNR staff said the trail option near Sayner was likely to raise hackles because it ran close to recreational facilities such as a bike trail, three rustic campgrounds, and a natural area encompassing Bittersweet and Prong lakes.
Hilgenberg said Tuesday that if the ATV industry wanted expensive trails on public land it might need to come up with some money.
"If all you ATVers and UTVers want this stuff, you're going to have to figure out how we're going to pay for it because we don't have the money," Hilgenberg said. UTVs are utility terrain vehicles, which are larger than ATVs.
Currently, the state is sending money to ATV user groups.
About $6 million a year in fuel and registration fee revenue help support motorized recreation, including nearly $4 million a year in ATV trail maintenance grants that often go to ATV clubs. Another $500,000 annually in borrowed money is allocated for ATV and snowmobile facilities, including trails. And nearly $300,000 annually goes to a nonprofit set up by the state ATV association to promote safety.
Specific proposals are most likely to come forward in park master plans. The department has four master plan revisions in the works, and they will go to the Natural Resources Board for approval in the next six months, said DNR spokesman Jim Dick.
The DNR accepts public comment in both the writing of recreational opportunities analyses and revising of master plans.
Hilgenberg and board member Frederick Prehn said they want the DNR to find ways to ensure that the voices of individual campers, hikers and hunters are heard to supplement opinions from organizations for motorized vehicle users, hunters and others that already exert influence.
"If all you ATVers and UTVers want this stuff, you're going to have to figure out how we're going to pay for it because we don't have the money." Terry Hilgenberg, Natural Resources Board chairman