Wisconsin's natural resources policy board approved the Department of Natural Resources' $1.2 billion budget request despite concerns about increased funding for a contentious land acquisition and conservation program.
The DNR requested a 10-year extension of the land stewardship program along with authority to borrow an additional $16.7 million a year.
The overall budget request represents a 0.3% increase over the previous biennium, in line with Gov. Tony Evers' instruction to freeze hiring and cap general fund expenditures.
The DNR uses stewardship funding to purchase land for the state and help conservation organizations purchase land for public use. Republican lawmakers say the program racks up debt and takes property off the tax rolls, but last year agreed to extend the program into 2022 with about $33 million a year in borrowing authority.
Since the program's inception in 1989, the DNR has borrowed about $595 million to preserve more than 685,000 acres of land, according to the Legislative Fiscal Bureau. Debt payments connected to the program were nearly $83 million in the 2018 fiscal year.
Board members voiced concerns about the unfunded costs of maintaining a growing inventory of land for a department that already controls 40% of the state's buildings and is requesting $93 million to maintain and improve public properties.
Board member Bill Bruins said lawmakers should authorize the DNR to collect maintenance funding from taxpayers or users.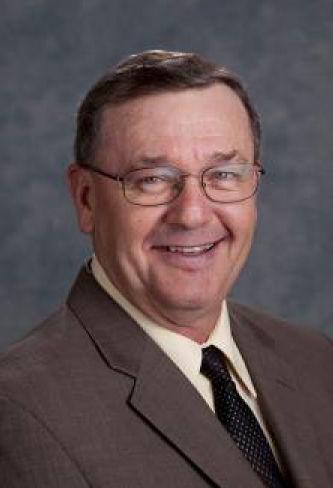 "As the state, through the stewardship program, becomes larger and larger property owners … you understand there are maintenance issues that go along with that property," he said. "They have to recognize the enormity of being a very large property owner and they better decide not to handicap the department any more."
Board member Terry Hilgenberg suggested that maintenance costs be included in the stewardship budget.
"We might buy fewer acres of land, but that maintenance would be taken care of up front," he said.
The DNR is also requesting an additional $25 million in borrowing for contaminated sediment cleanup in the Great Lakes, $10 million for stormwater and runoff management and $6 million for dam repair and removal.
The board ultimately endorsed the budget request, which will be a starting point for the governor as he drafts a proposal for the Legislature to consider next year.
Board chair Frederick Prehn noted the 10% increase in park attendance this year, including nearly 1.3 million additional visits this summer as the COVID-19 pandemic pushed more people outdoors.
"People have a taste of the outdoors," Prehn said. "They're not going to give it up."
Get Government & Politics updates in your inbox!
Stay up-to-date on the latest in local and national government and political topics with our newsletter.