Wisconsin notched another record number of COVID-19 cases Tuesday, while also being added to a list of states whose residents have been ordered to quarantine for 14 days if they travel to New York, New Jersey or Connecticut.
In announcing the 964 new cases, state health officials emphasized that increased testing for COVID-19 does not by itself explain Wisconsin's fourth day of record-breaking cases in the past seven days.
The state has seen a seven-day average of 764 daily positive cases. Six new deaths were recorded Tuesday, bringing the total to 826.
"These numbers are not the result of more testing," Department of Health Services Secretary Andrea Palm said. "In fact, on Saturday we saw more positive cases than we saw on Thursday, even though we tested half as many people. These numbers are the result of significant community spread here in Wisconsin."
Palm and Gov. Tony Evers said the rise in positive cases underscores the need for Wisconsinites to "double down" on efforts to mitigate the spread of the disease by wearing face masks, maintaining social distance, limiting travel and washing hands.
Palm said the state is in "a window of opportunity" to flatten the curve before a substantial increase occurs.
"If we wait until we are in that situation, we will have waited too long," Palm said. "Now is really the time to double down."
Travel warning
The addition of Wisconsin, Minnesota, New Mexico and Ohio to New York's tri-state quarantine list means that travelers from 22 states are now required to quarantine for 14 days upon entering New York, New Jersey or Connecticut.
The list of states that meet the travel advisory's metrics has continued to grow each week as coronavirus cases continue to shoot up nationwide.
Evers said he doesn't expect the rule to have much of an economic impact on the state, as many personal and business interactions can be handled online.
"My goal is to get off the New York list," Evers said. "I think we should use this as a motivator to continue to do the best that we can to continue to increase our participation in having masks and keeping socially distant and staying home as often as possible."
Evers said statewide travel restrictions for Wisconsin would be "seemingly impossible" to enforce, as much of the state's traffic comes in on highways.
As COVID-19 cases began to first climb across the country in March, some localities, including the city of Madison, suspended travel by government employees to states with sustained community transmission.
CARES Act funds
Evers also responded to Assembly Republicans' call last week to use some of the state's remaining federal coronavirus relief dollars to provide immediate relief to the thousands of Wisconsinites waiting for state unemployment benefits.
The call for a 100% forgivable bridge loan program follows mounting criticism — largely from Republican lawmakers — over the Department of Workforce Development's struggles to manage the onslaught of unemployment claims caused by widespread closures and layoffs amid the pandemic.
"I view it as somewhat of a political stunt," Evers said of the GOP demand. "First of all, it takes human beings and an organization in order to physically do that and second of all it's risky just to send money out with no understanding of the adjudication process that DWD does."
As of June 27, about 141,000 Wisconsinites were awaiting the DWD's adjudication process. Department officials have said skyrocketing unemployment claims have placed considerable strain on the department's low staff numbers and the state's outdated unemployment system.
DWD has boosted staffing, added call centers and expanded help center hours to manage the influx of claims.
Focus on broadband
Also on Tuesday, Evers announced the creation of a task force to develop a plan to connect every home, business and institution in the state with affordable high-speed internet.
The Governor's Task Force on Broadband Access will advise Evers and the Legislature on future broadband actions and policy.
The Federal Communications Commission lists 25 megabits per second (Mbps) download and 3 Mbps upload speeds as the benchmark for high-speed internet or "advanced broadband."
The FCC's 2020 Broadband Deployment Report found that 7.1% of Wisconsin residents lack access to at least one broadband provider, compared with the national average of 5.6%. In rural Wisconsin, more than one in four residents lack access to even one high-speed provider.
The task force includes representatives in economic development, education, communications, utilities and cooperatives and planning, as well as two Republican and two Democratic state lawmakers.
WEDC Secretary Melissa Hughes told the Wisconsin State Journal that substantial investment in the state's broadband infrastructure is necessary in order to support growing programs at K-12 and higher education institutions, as well as a growing network of individuals working from home amid the pandemic.
The agency recommends increased funding for broadband expansion with a focus on school districts where children do not have access to high-speed internet.
The Associated Press contributed to this report.
COVID-19 in photos: How Wisconsin is managing the pandemic
Requiring masks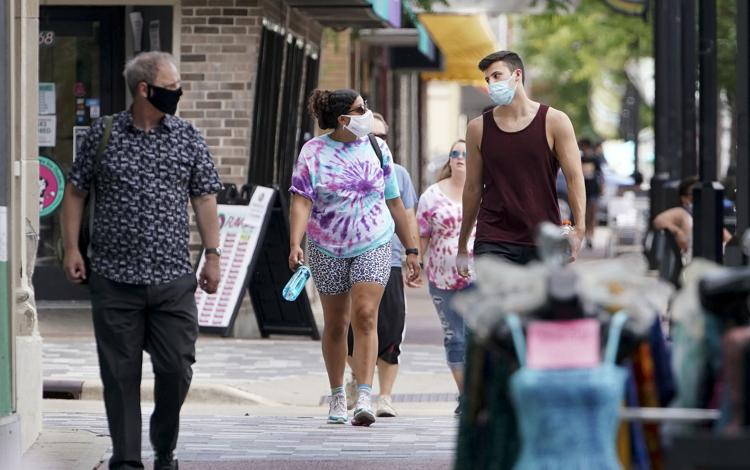 In-person absentee voting begins
Middleton High drive-up graduation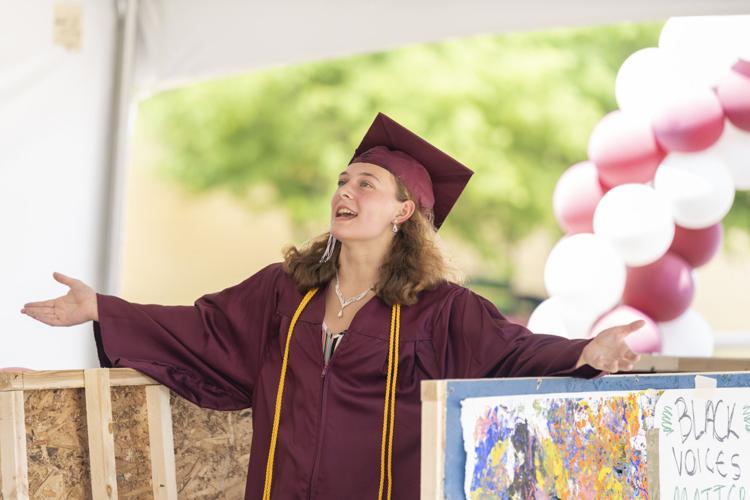 Anti-mask protest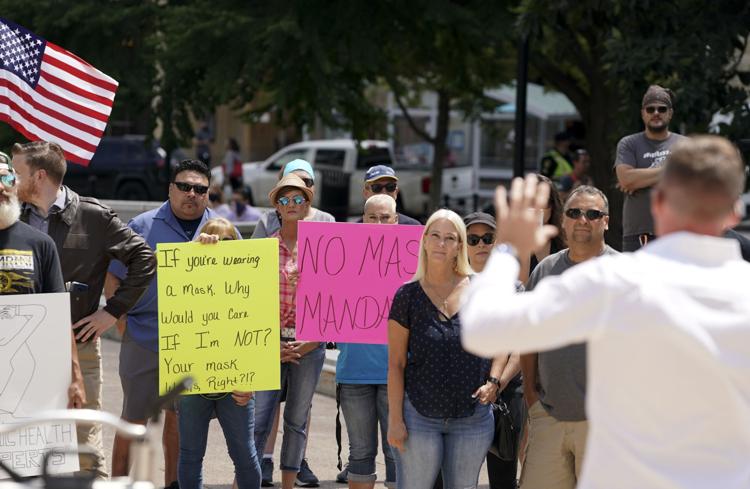 Making COVID-19 masks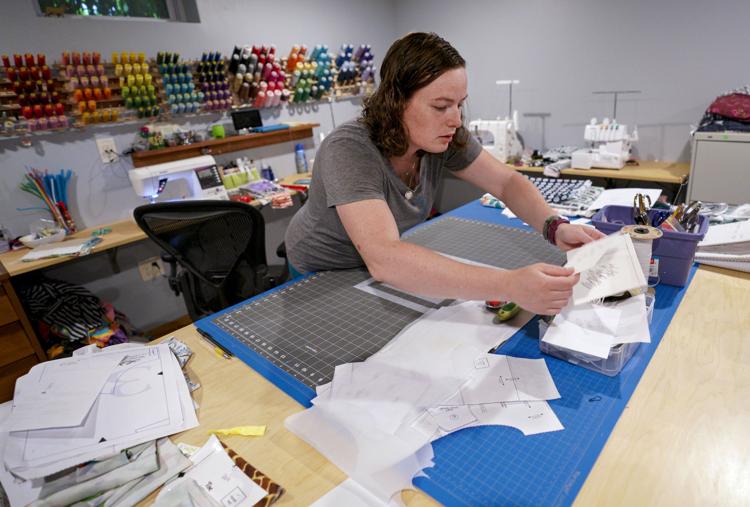 Shortage of coins
Goodman Pool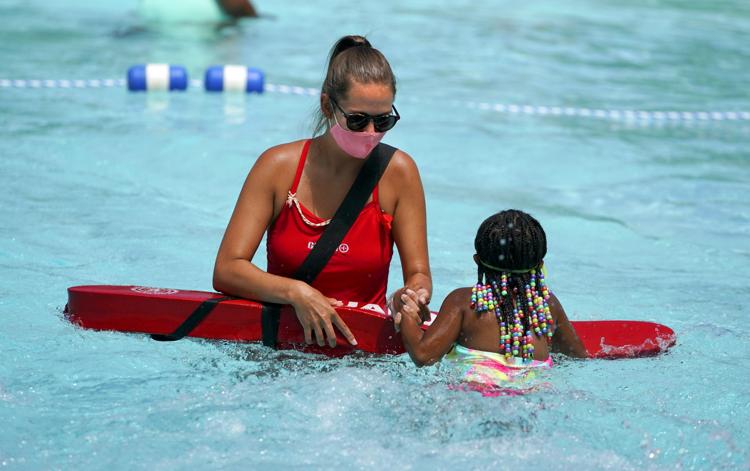 Goodman Pool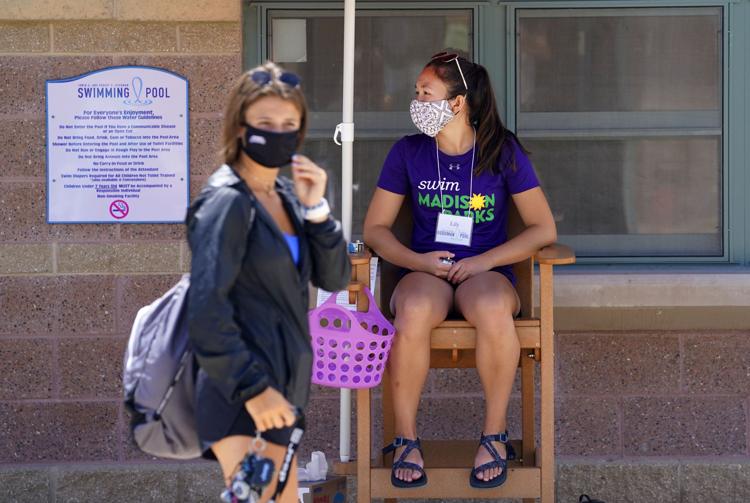 YMCA summer camp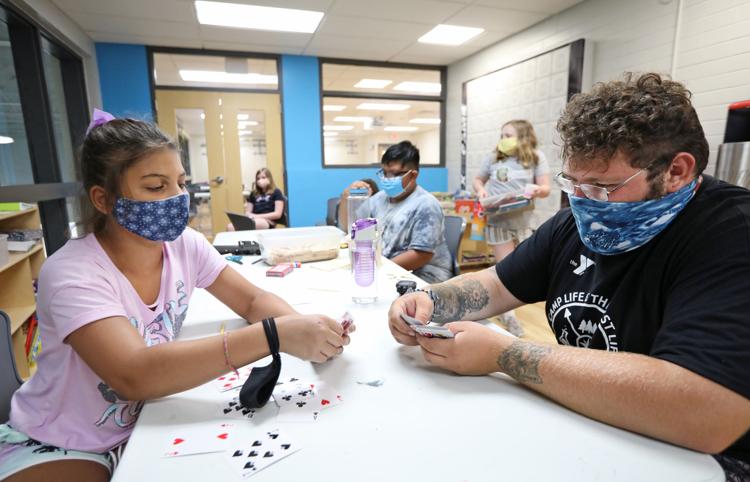 100,000 masks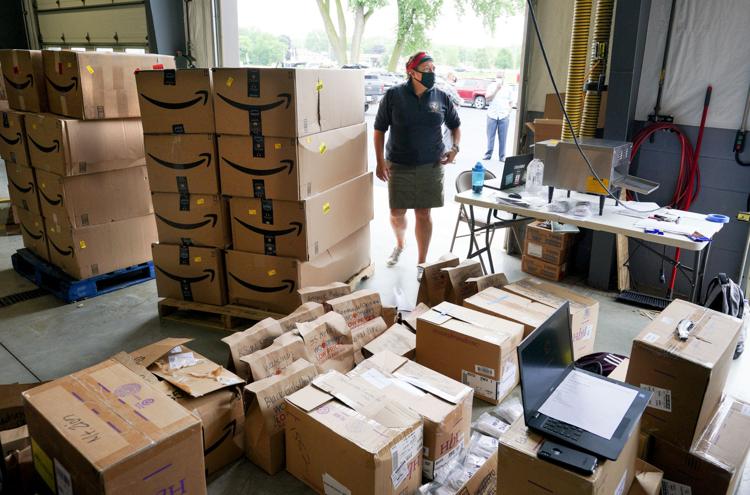 Contact tracing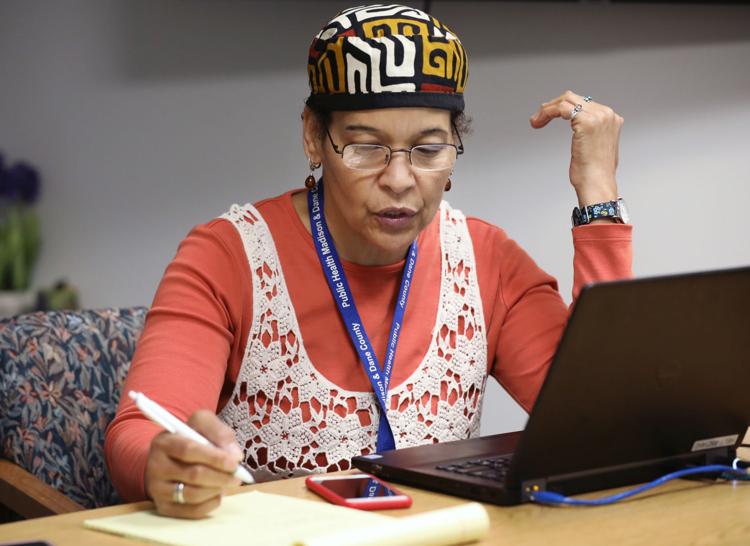 Doctor talking to patient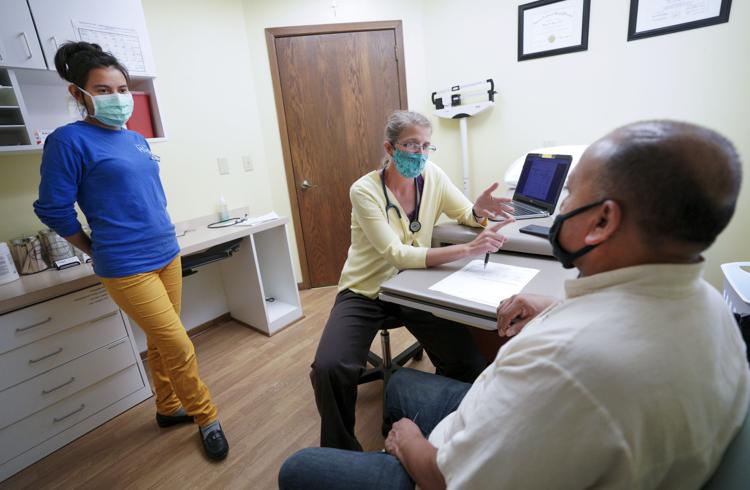 Outdoor class at Pinnacle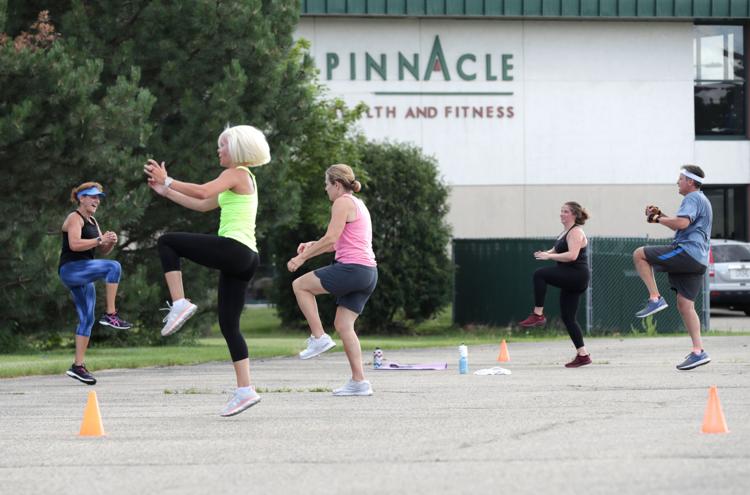 Punching bag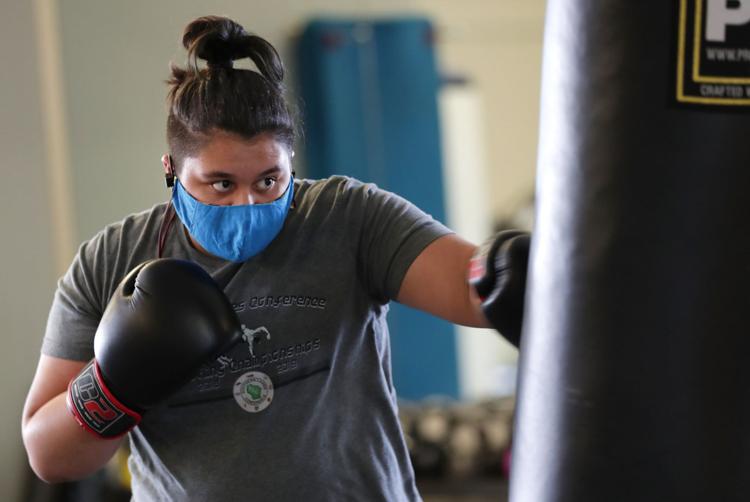 Starlite 14 drive-in theater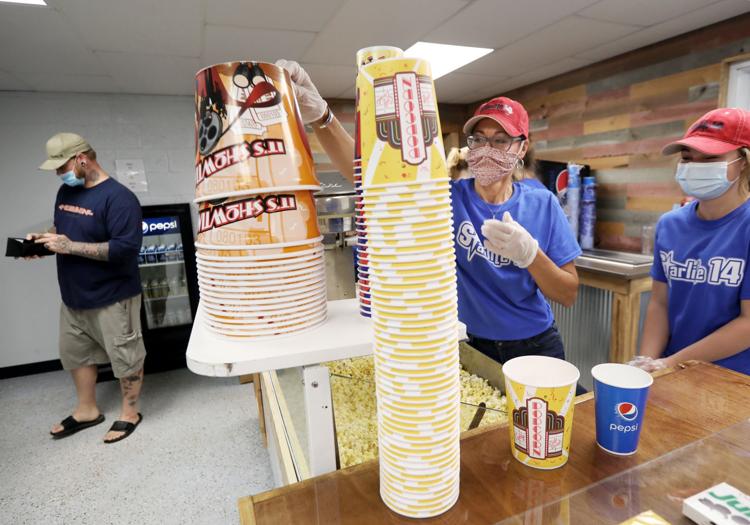 Starlite 14 drive-in theater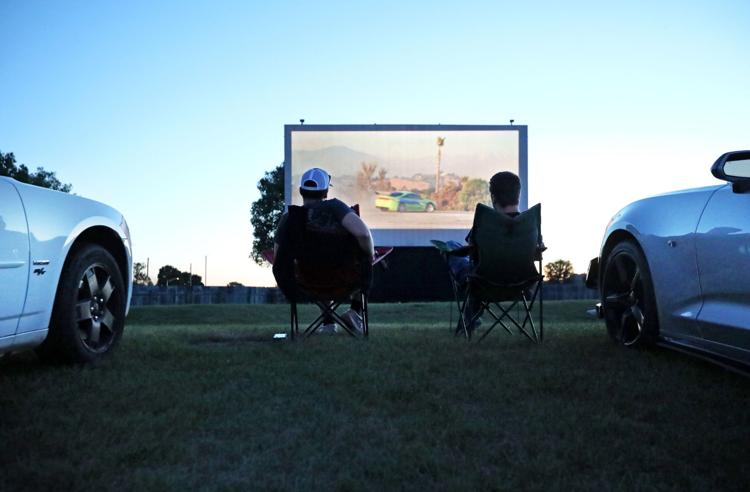 Masks to be required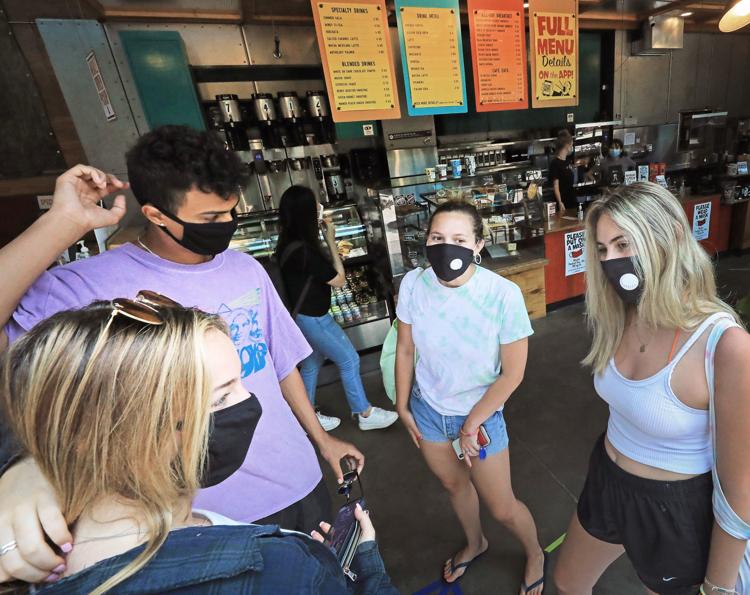 News conference on masks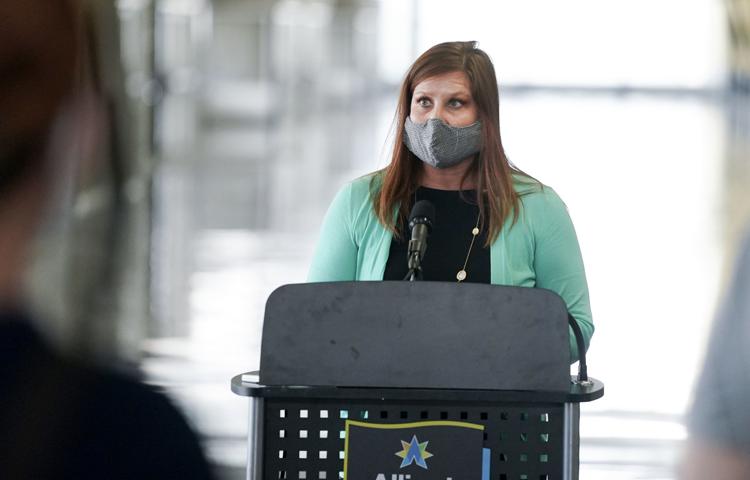 Covid cleaning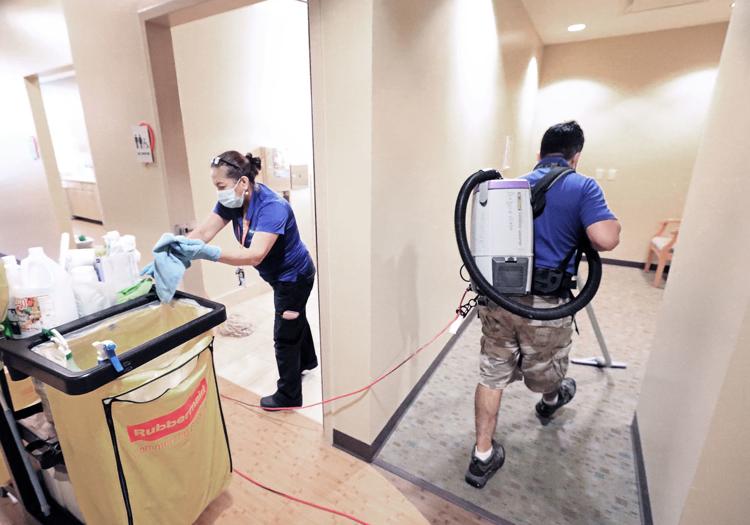 Bar closings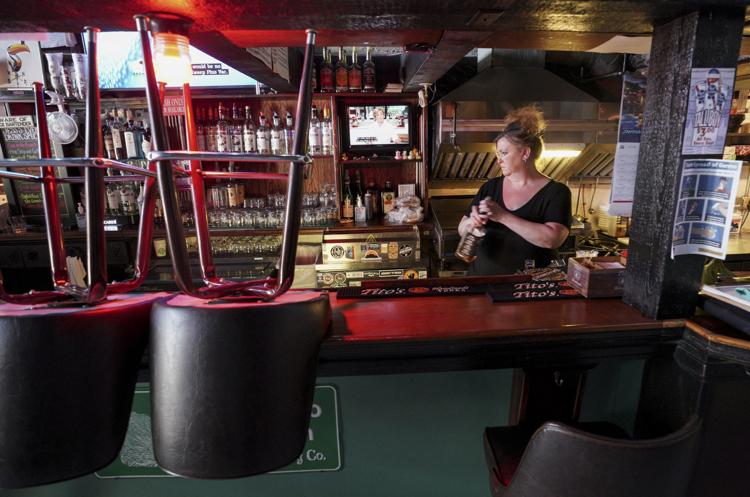 Homeless camps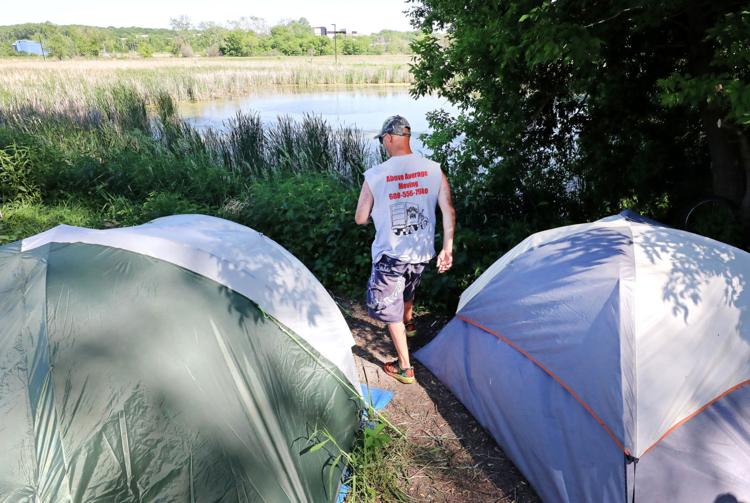 Homeless camps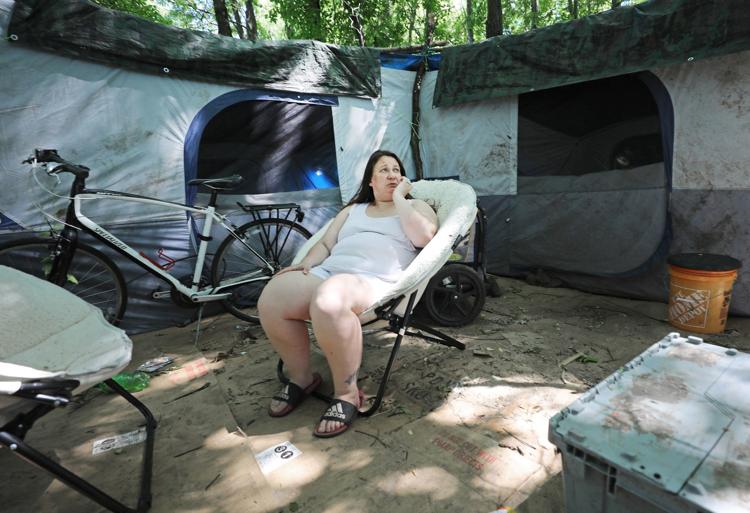 Virus testing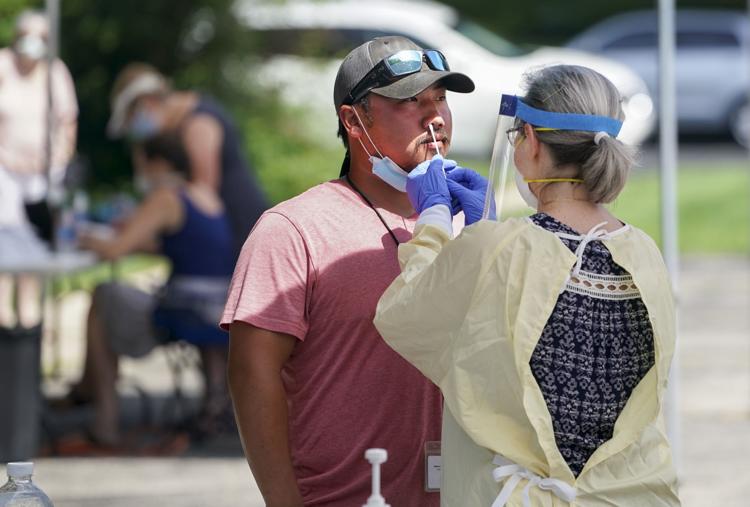 Testing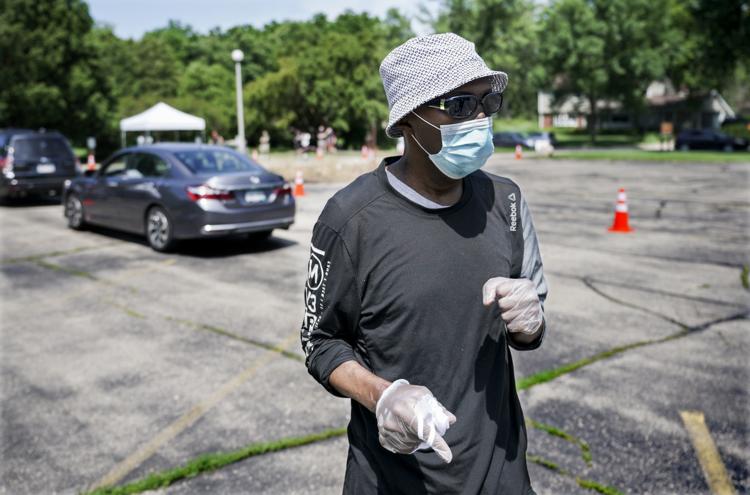 Testing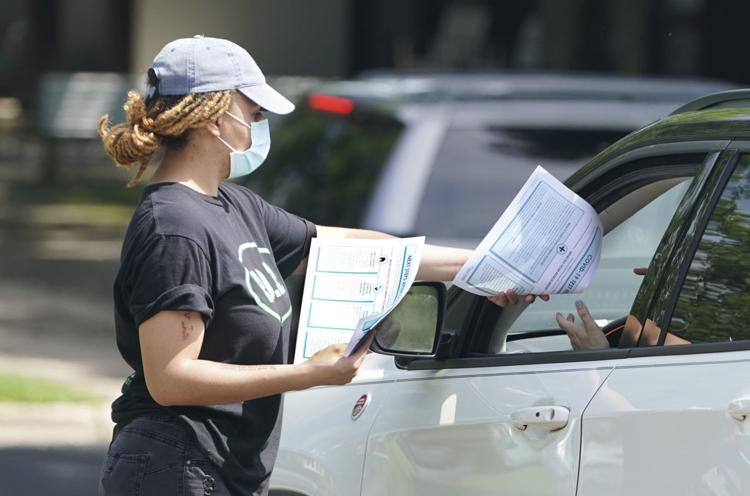 Henry Vilas Zoo reopens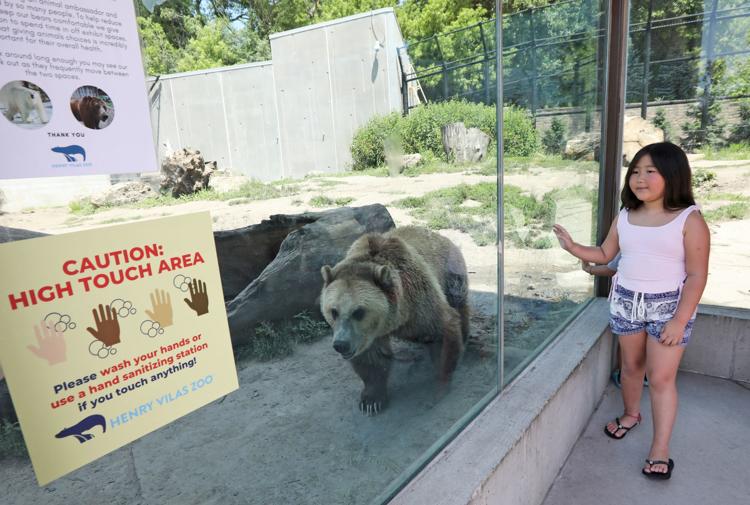 Union Terrace reopening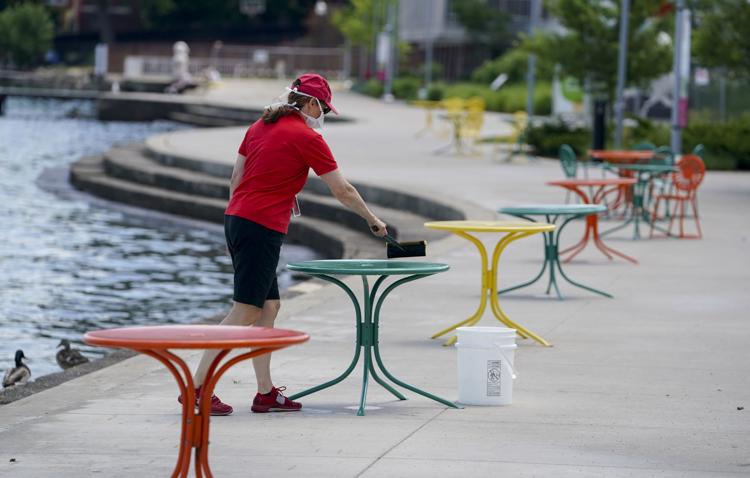 A Day to Remember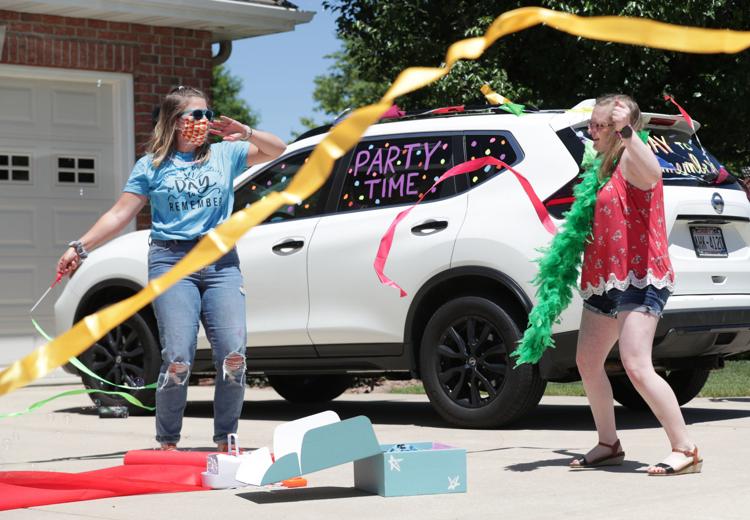 West High grads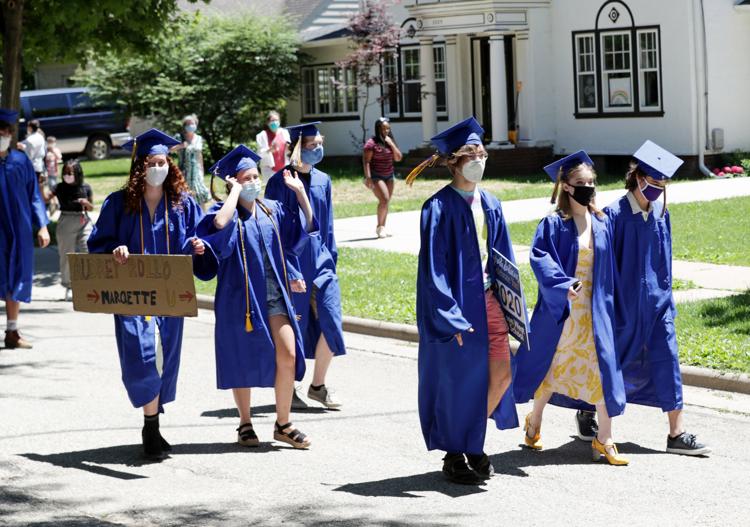 Pool openings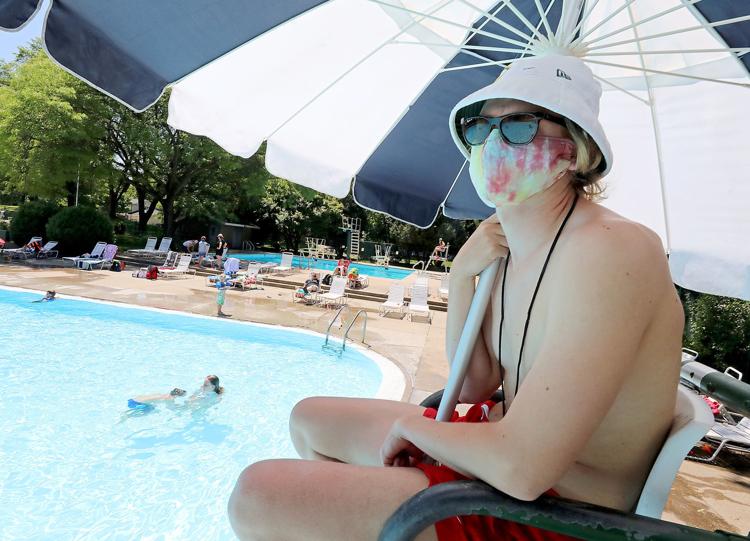 Grads on the Yahara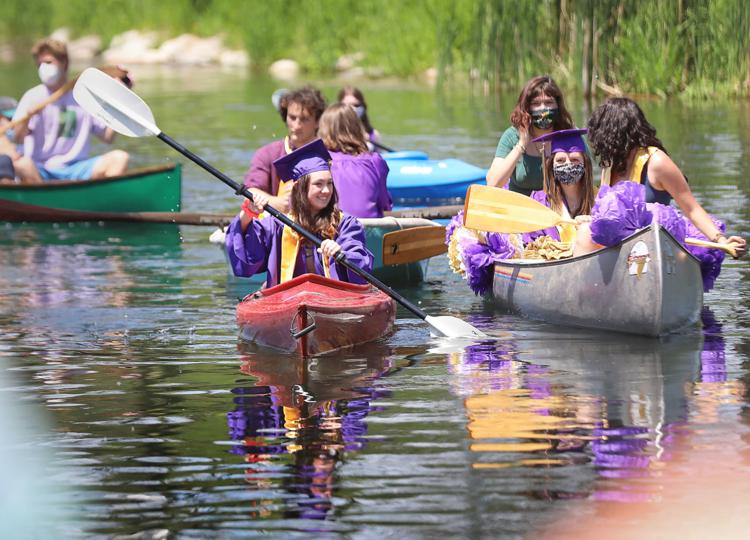 Fifth-grade graduation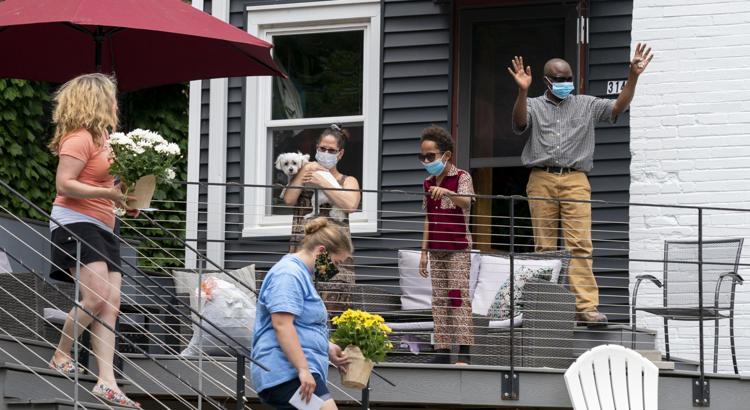 Tribes battling steep losses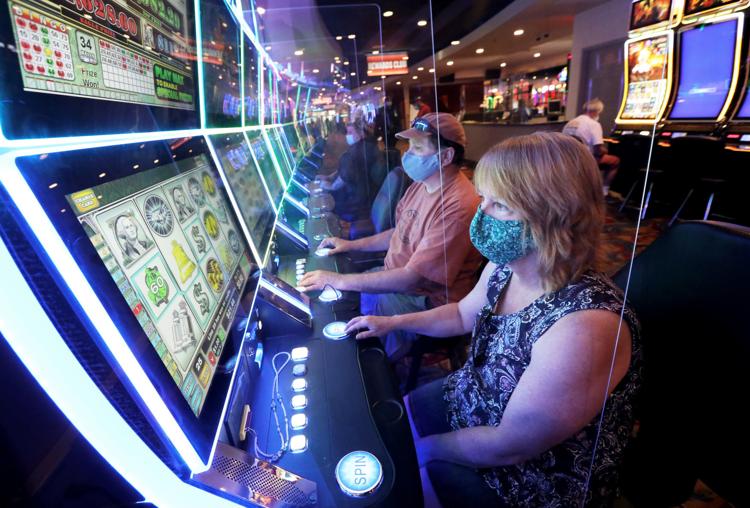 COVID-19 openings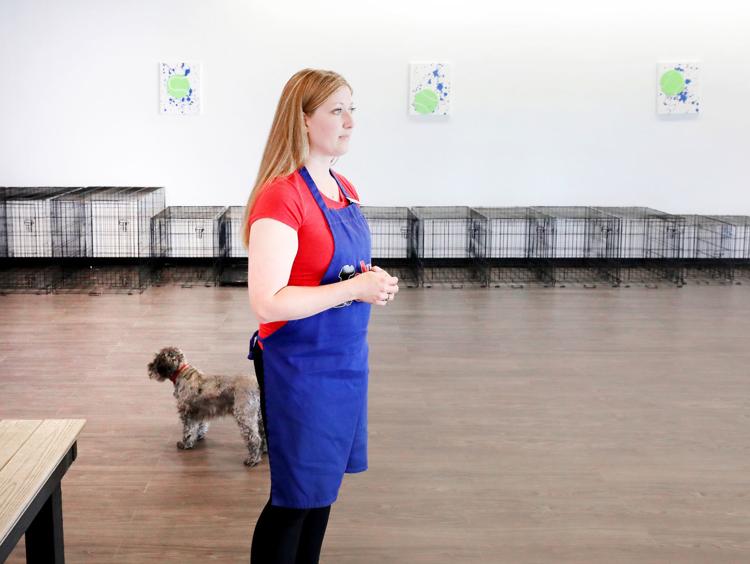 Picking up belongings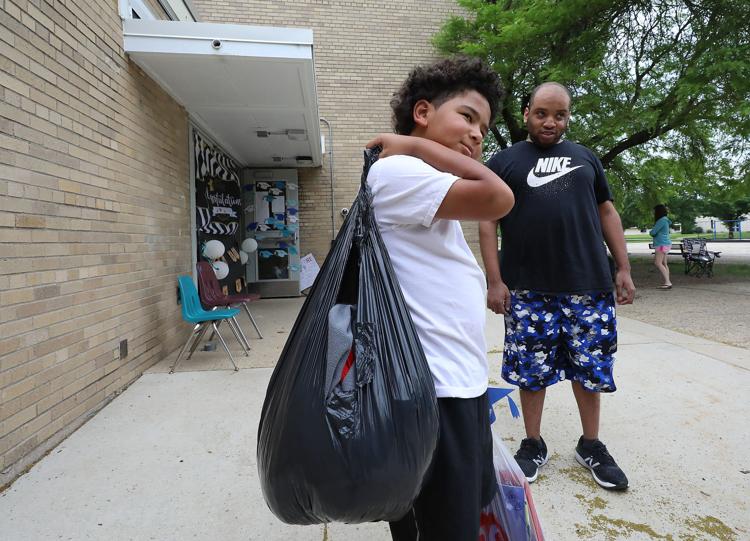 Downtown Businesses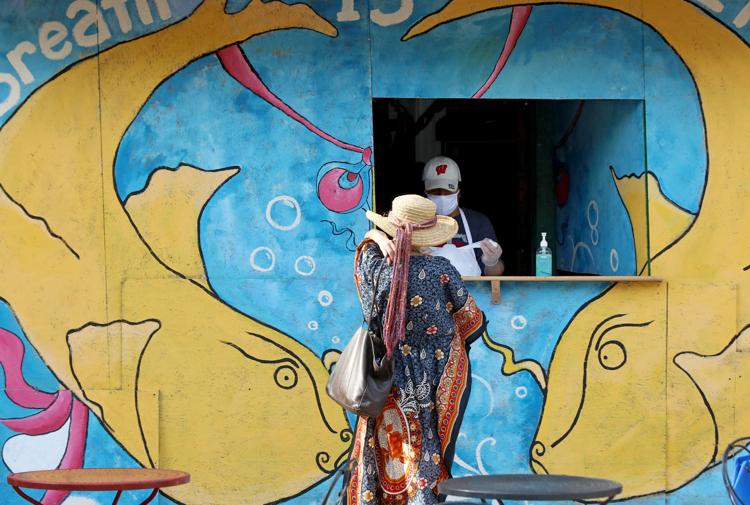 Covid transportation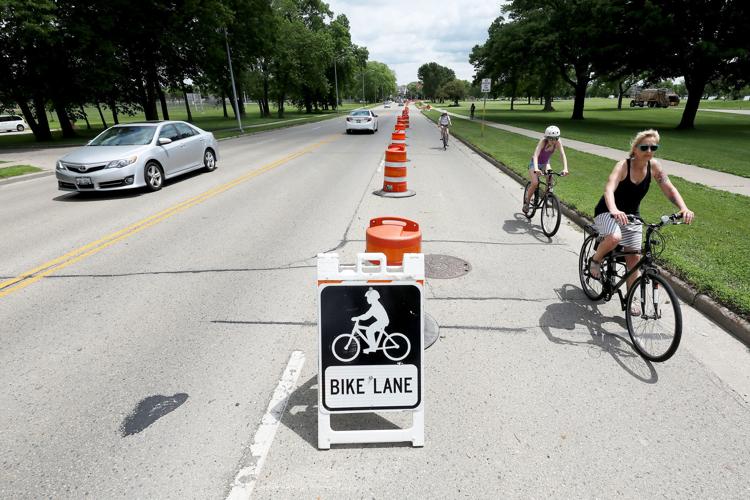 Church capacities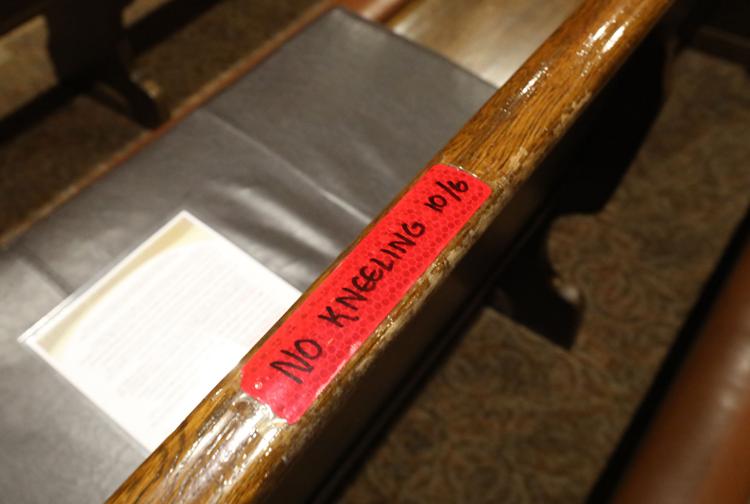 Church capacities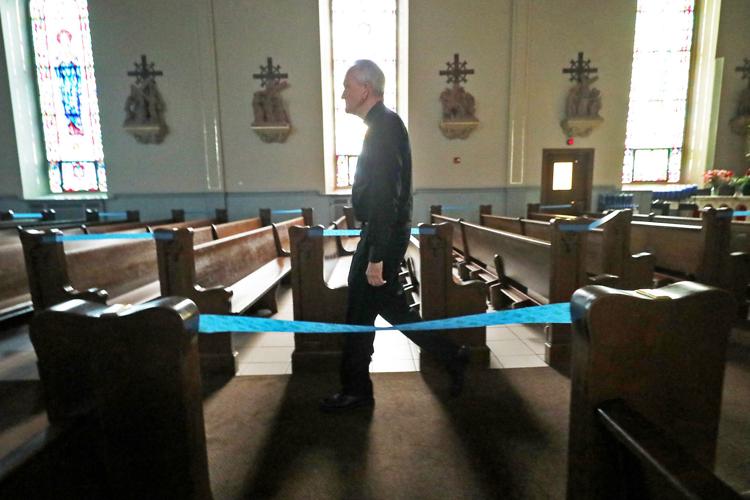 Prepping for reopening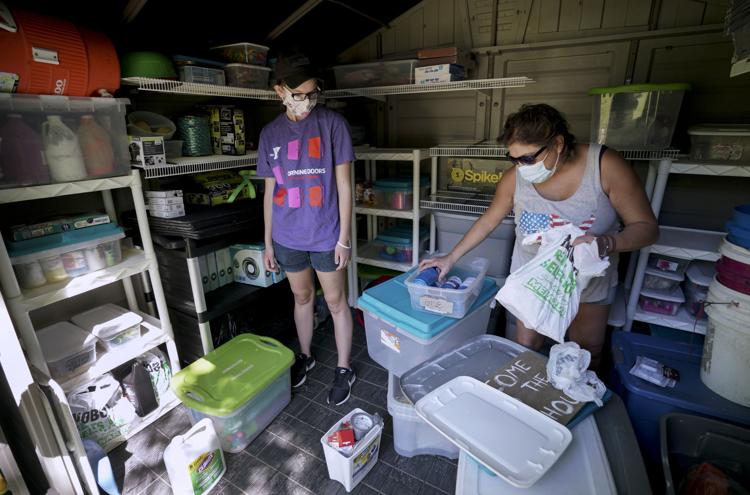 Warner Park - screening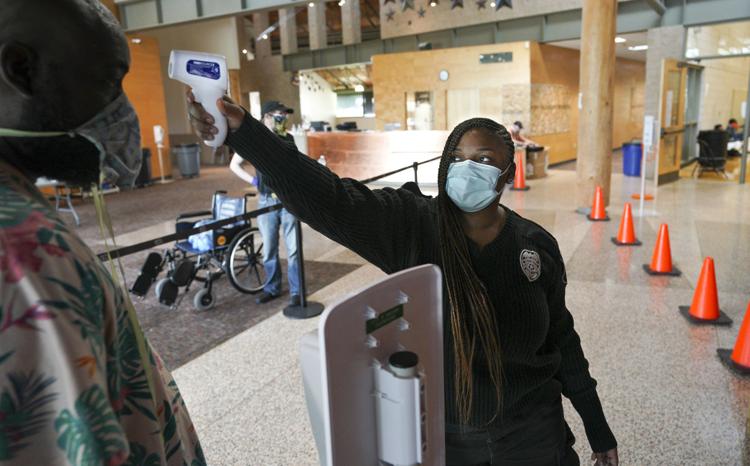 Outdoor Dining East Main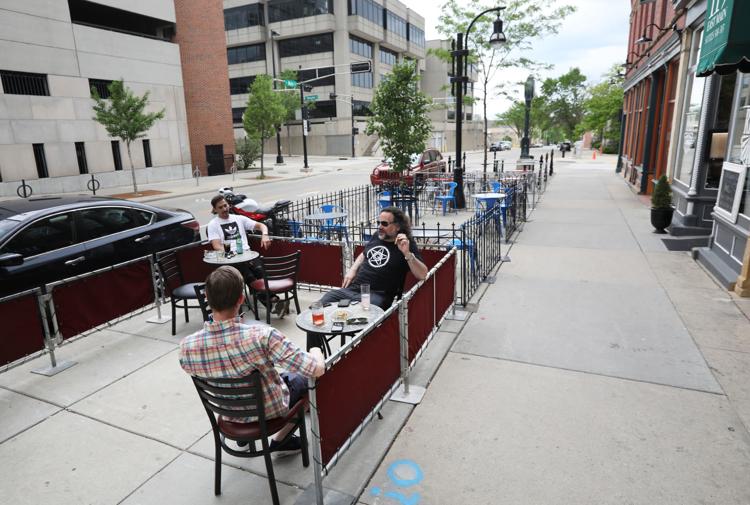 Spacing out customers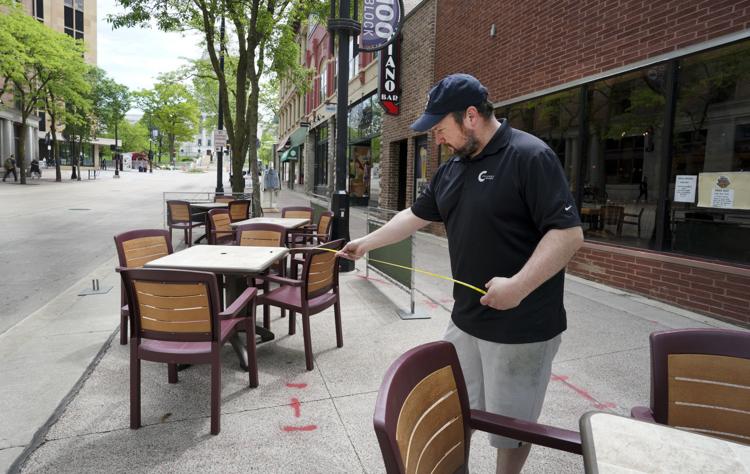 Getting a tattoo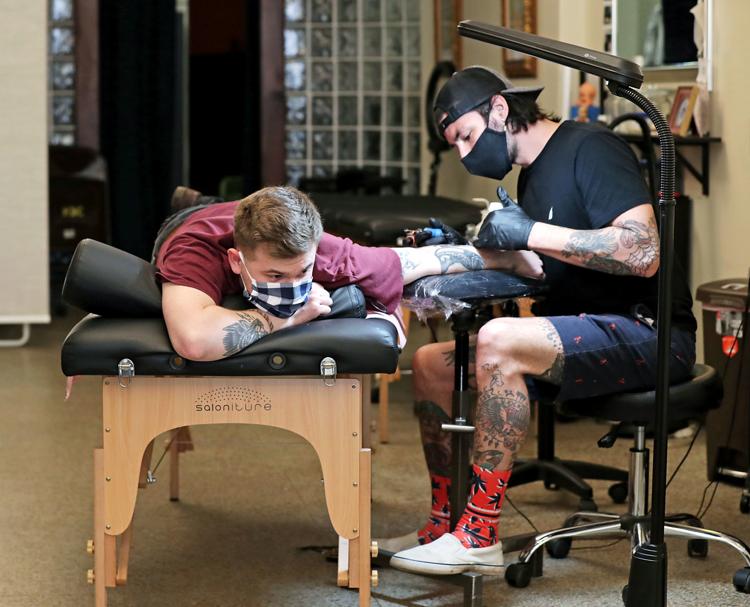 Memorial Day ceremony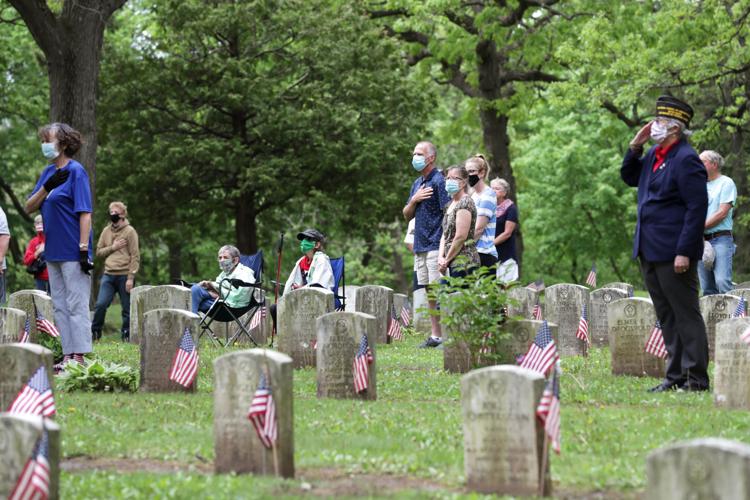 Memorial Day weekend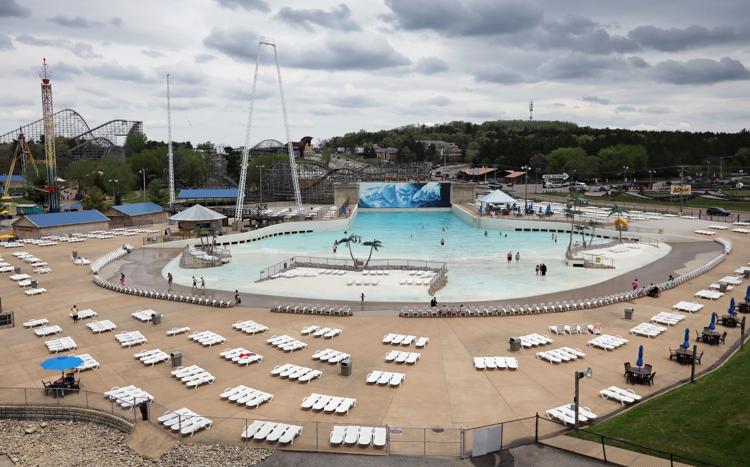 Memorial Day weekend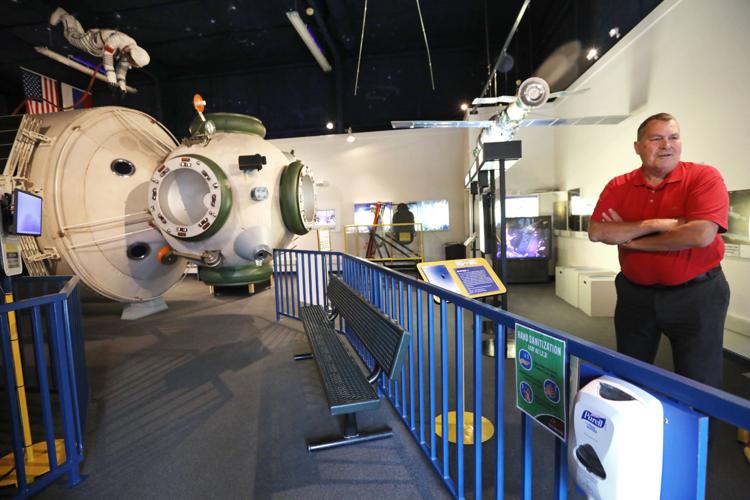 Salons Opening
Fitness openings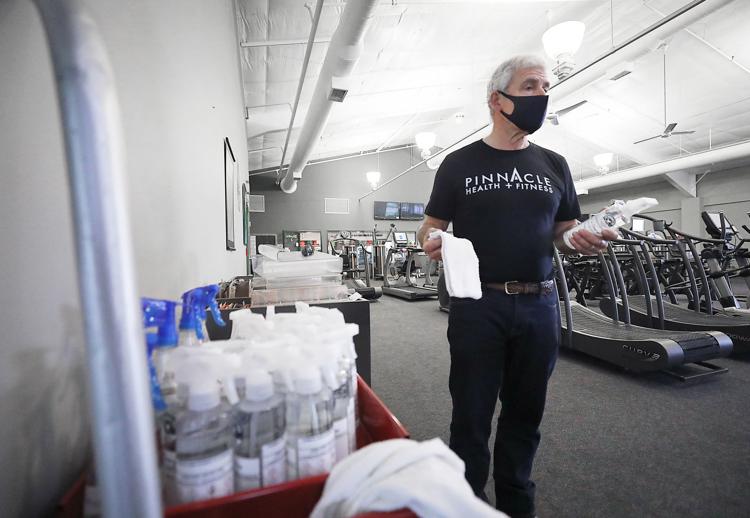 Duck Pond Drive-In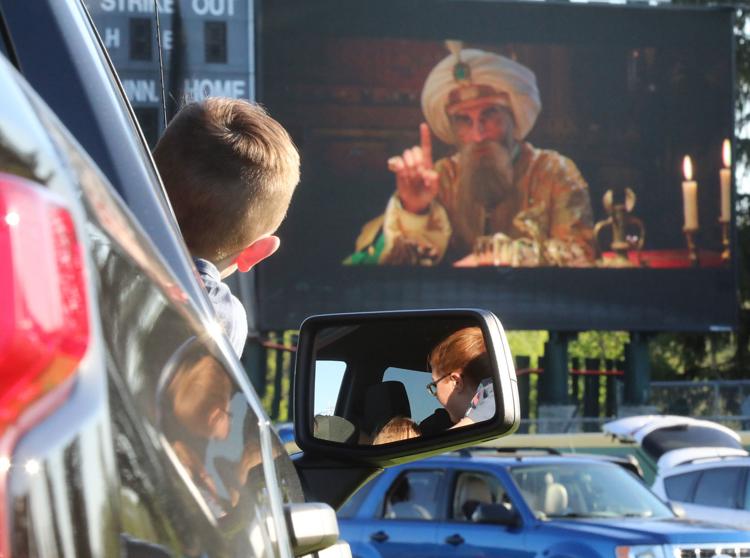 Memorial Union crowd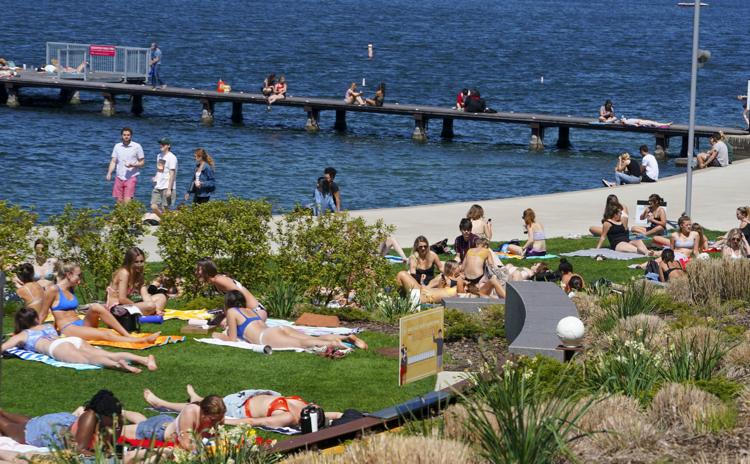 Child care at YMCA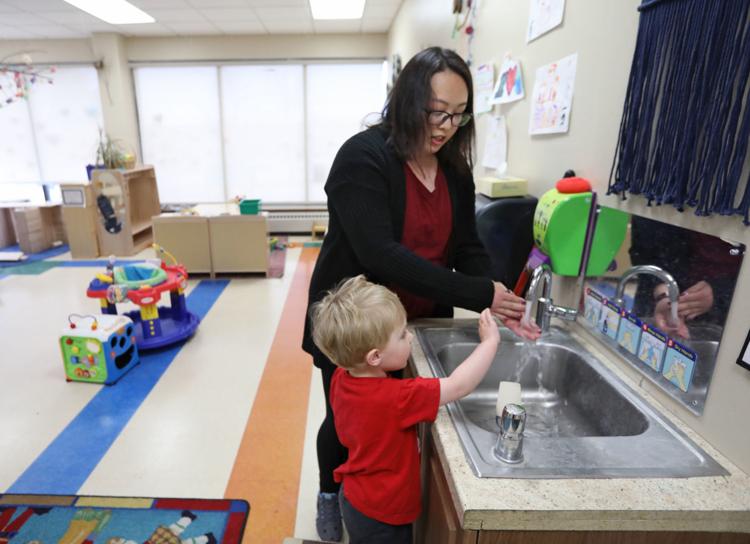 Bikers on Arboretum Drive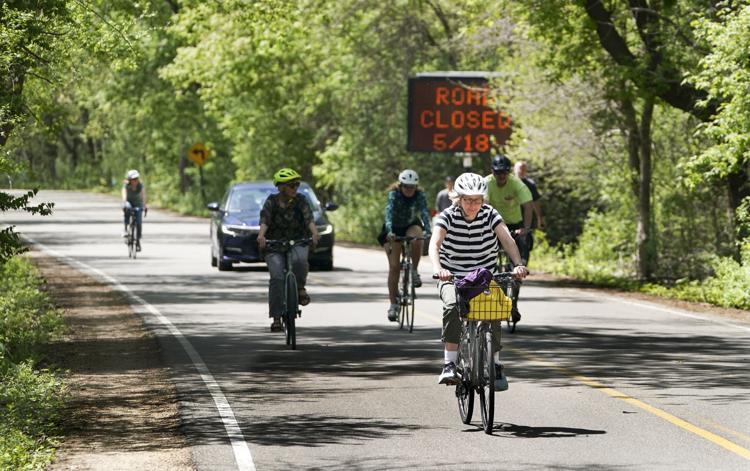 Brittingham Boats
Restaurant open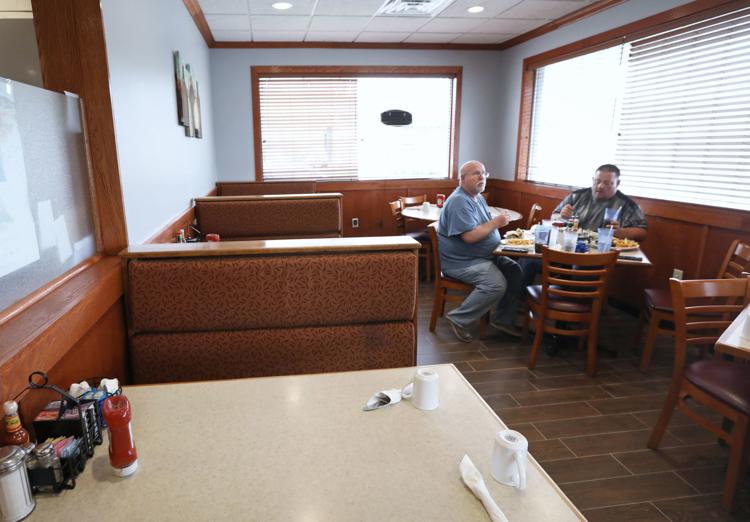 COVID-19 businesses reopen
Restaurant, bars reopen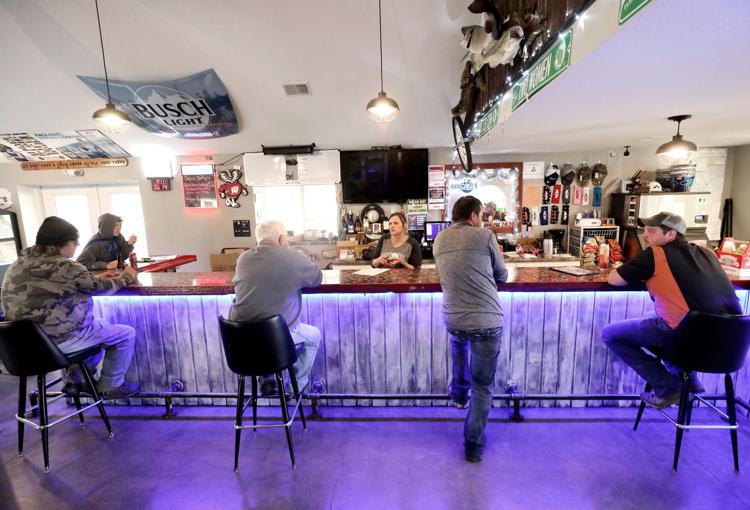 Dentist with patient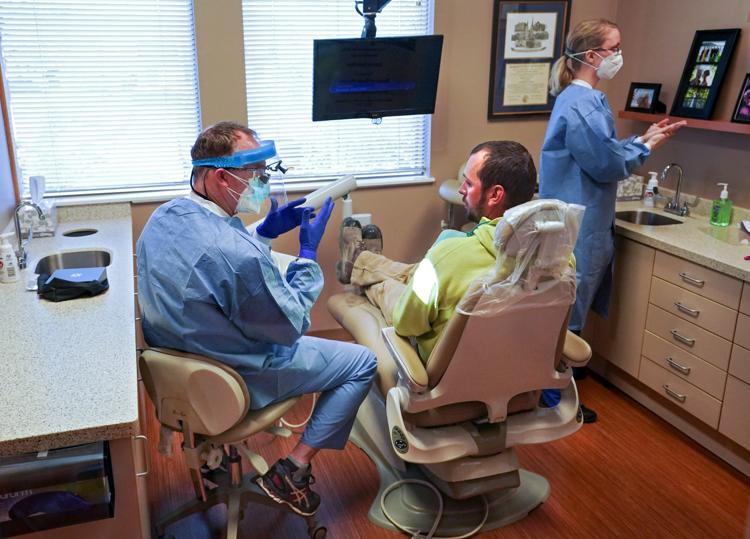 Dane County institutes order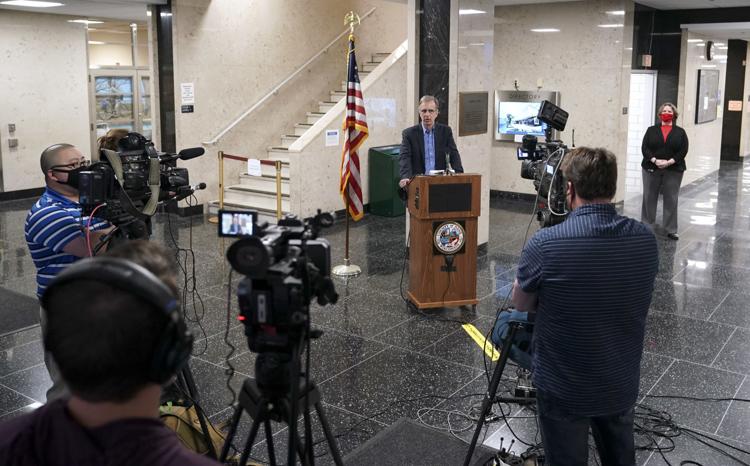 Carry-out food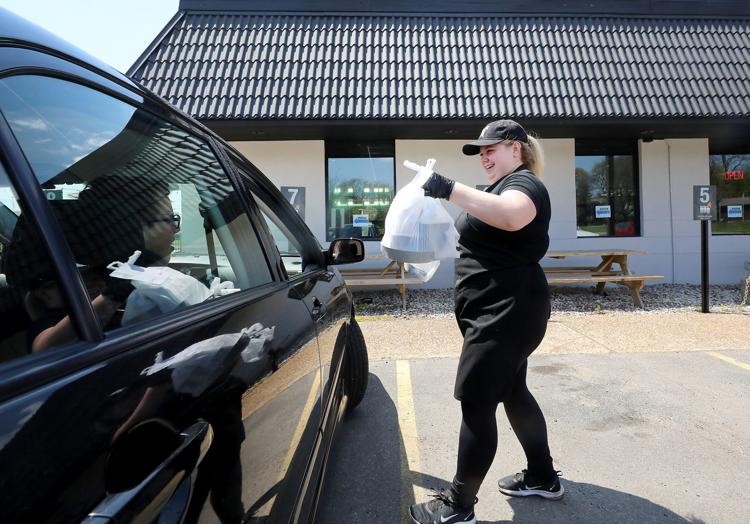 Small retailers reopening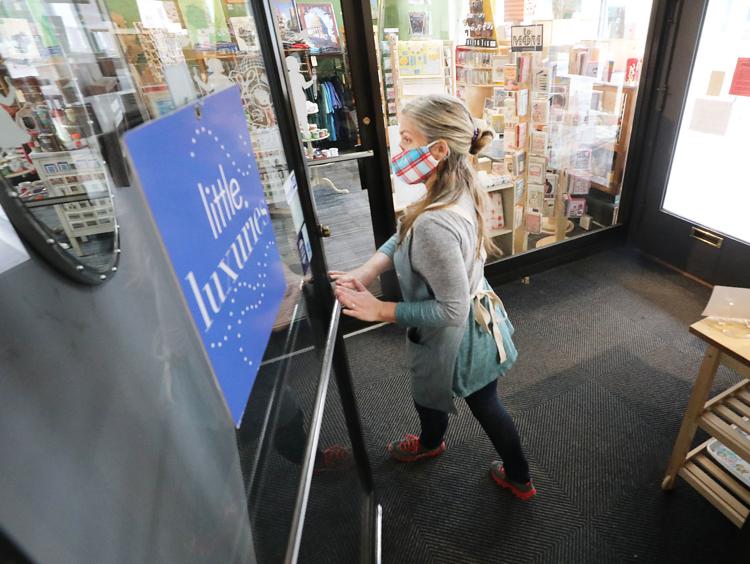 Shoe store reopening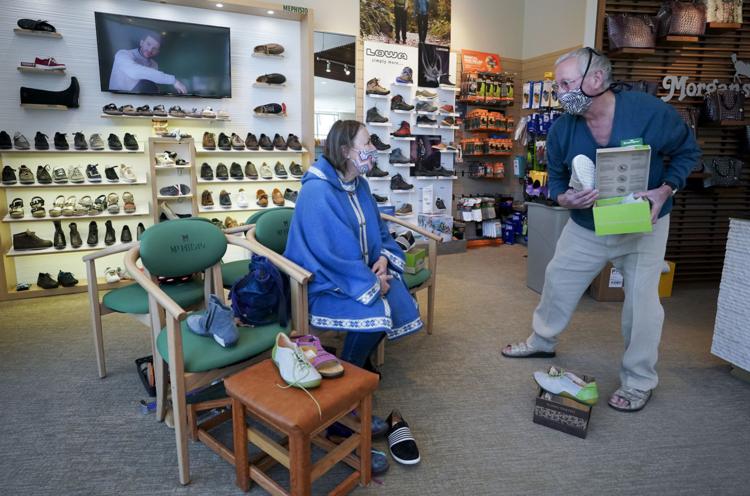 COVID 19 testing site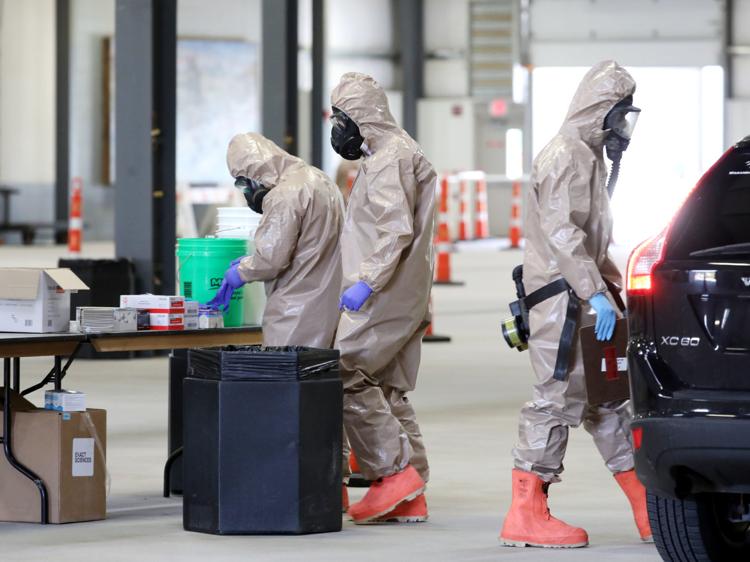 COVID 19 testing site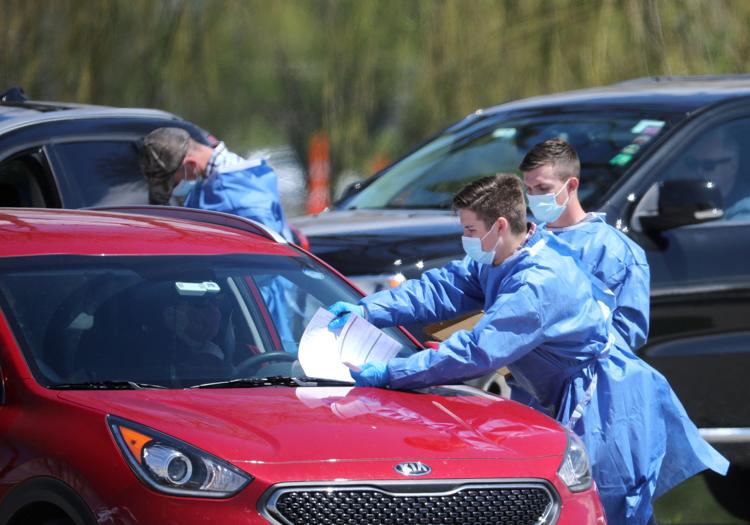 UW-Madison virtual graduation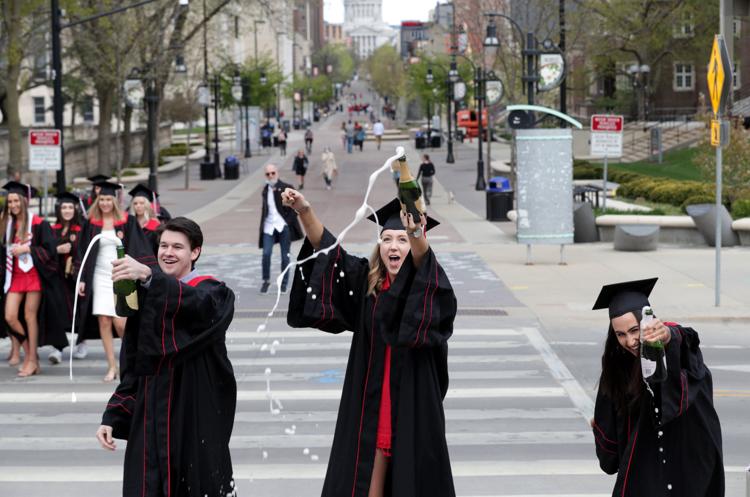 Monona Library Curbside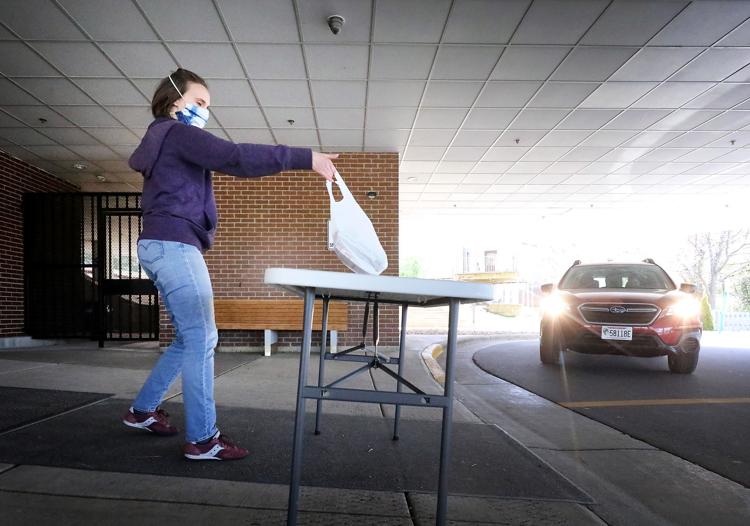 COVID-19 meat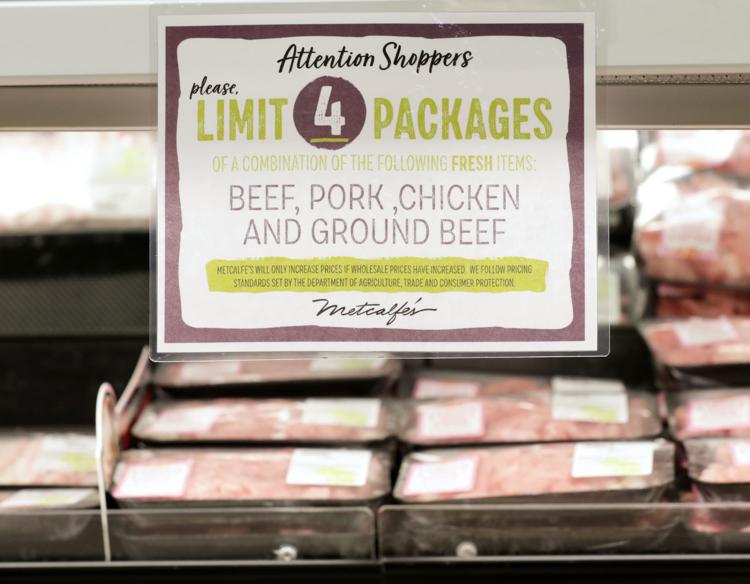 Homeless in parks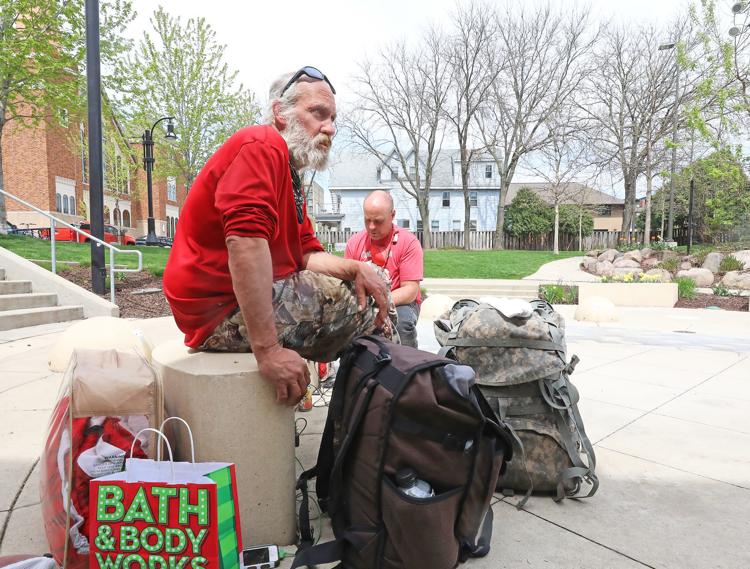 UW Commencement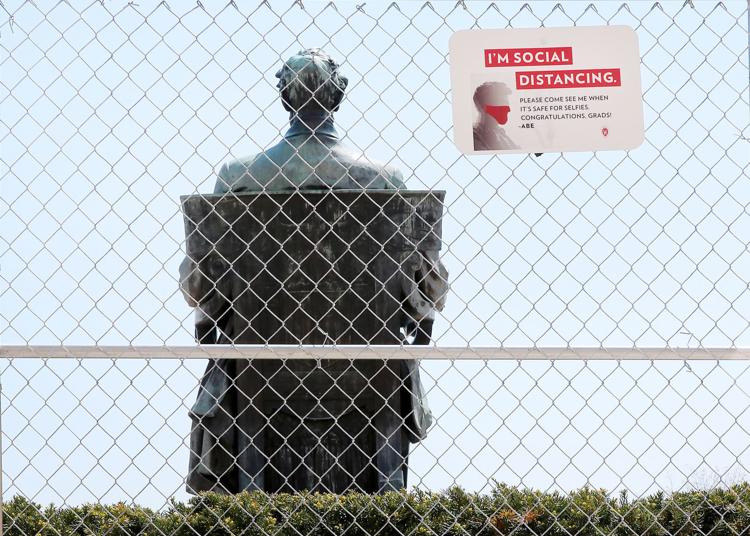 River Food Pantry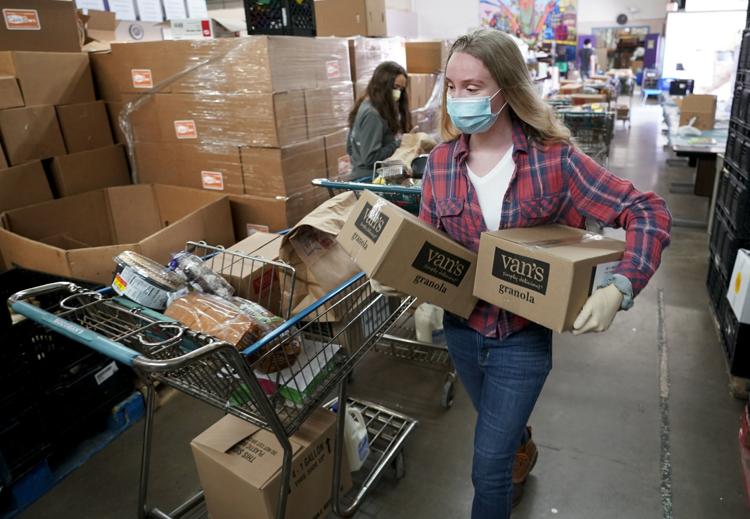 Dane County tourism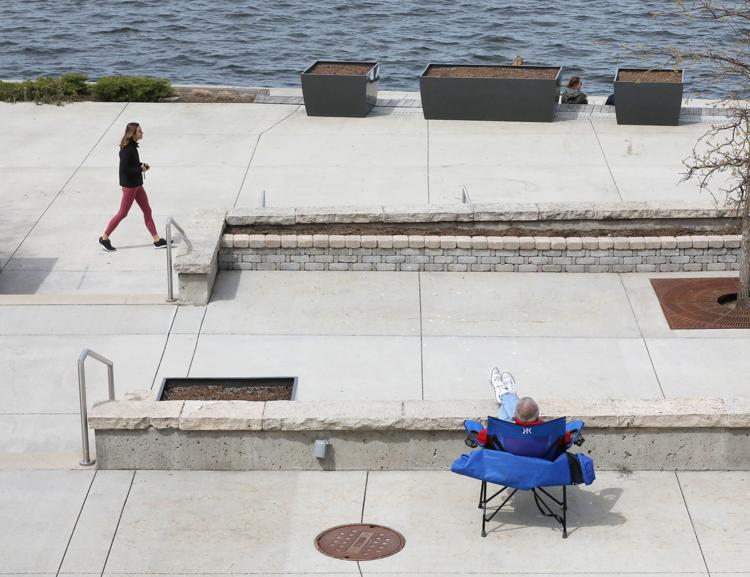 "Outside Looking In: A Drive-Thru Exhibition"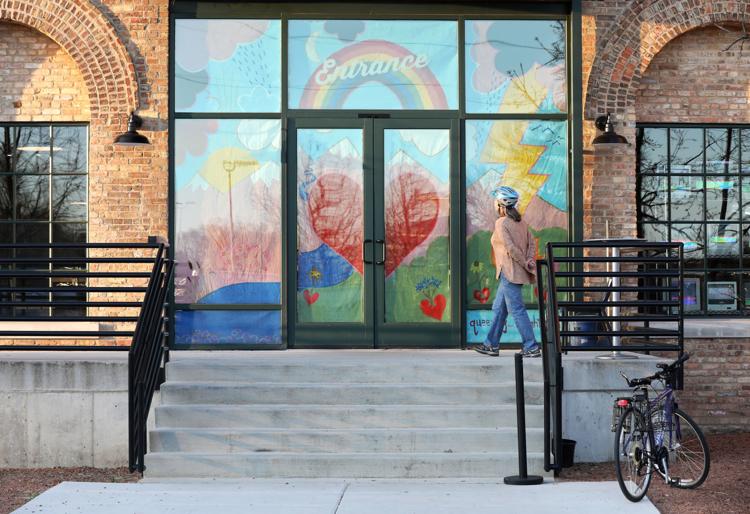 COVID-19 Menards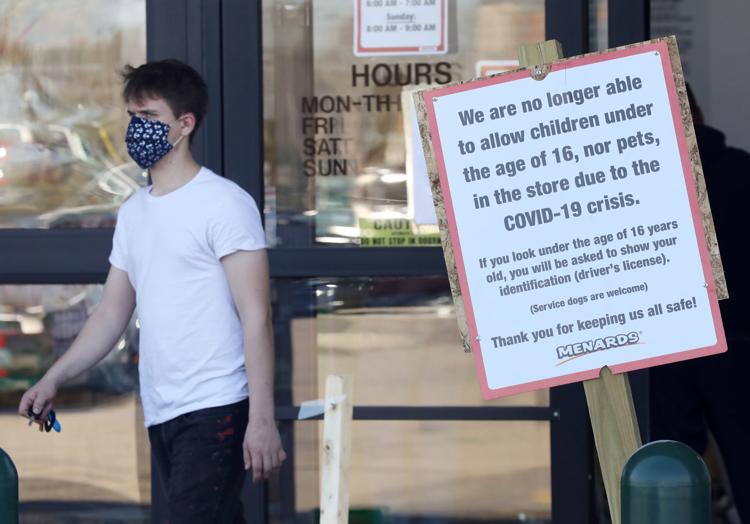 Covid Assembly Hearing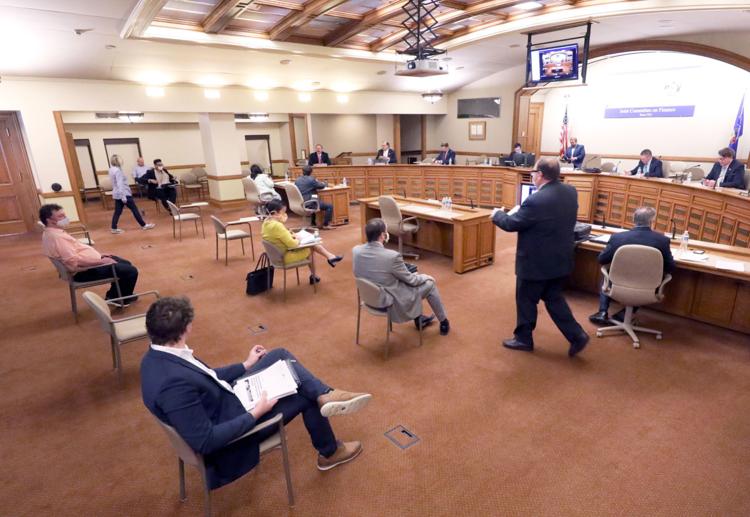 UW furloughs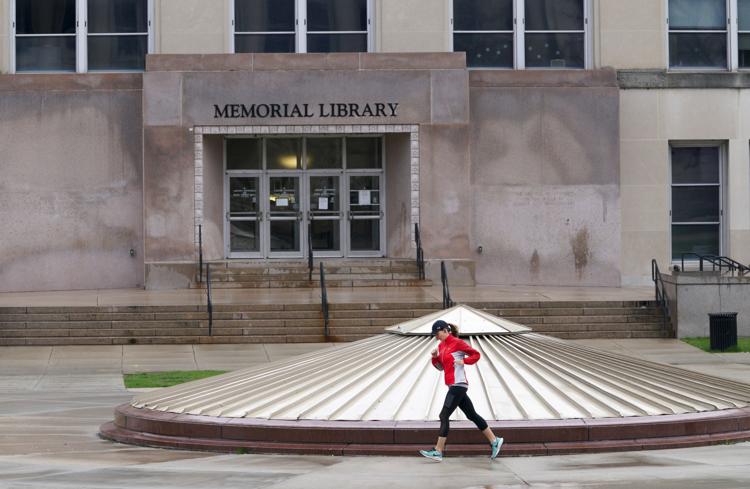 Stay safe, Badgers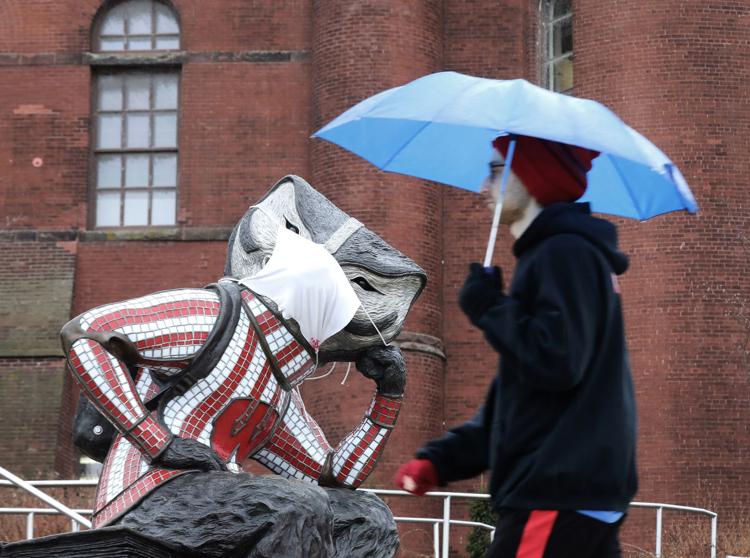 Celebrating 103 - From a distance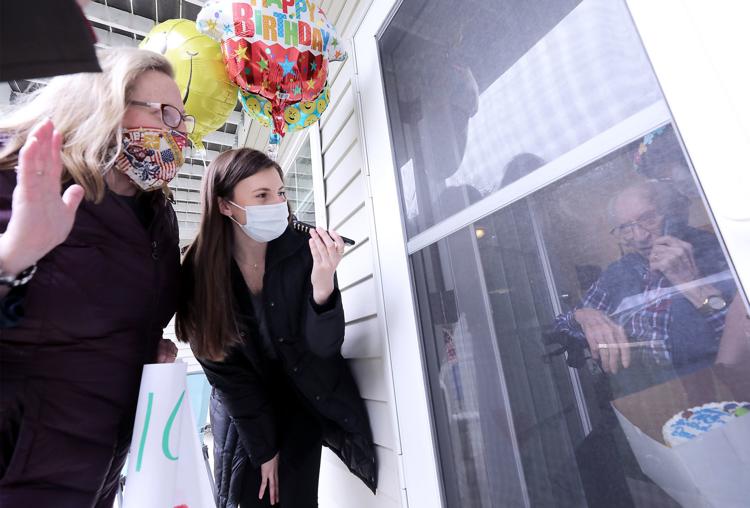 COVID-19 protest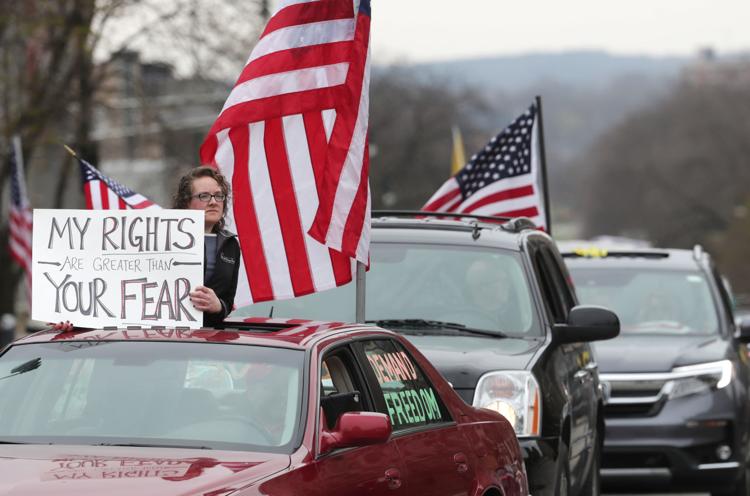 COVID-19 candle installation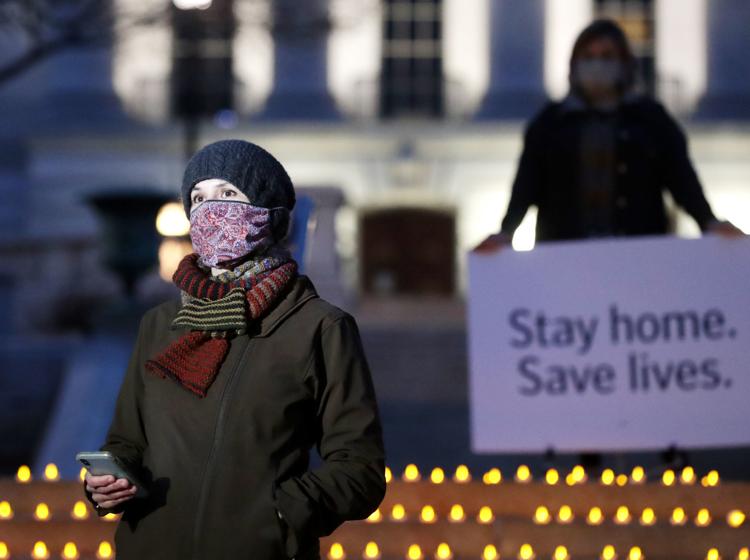 COVID-19 candle installation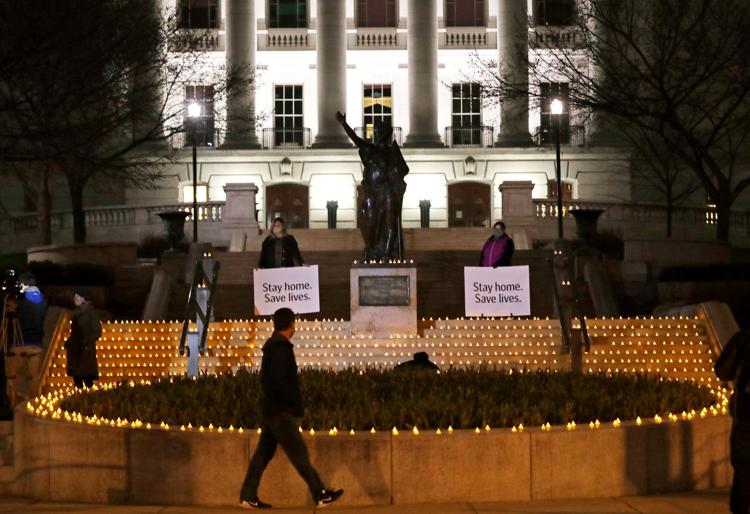 A fishing opener amid COVID-19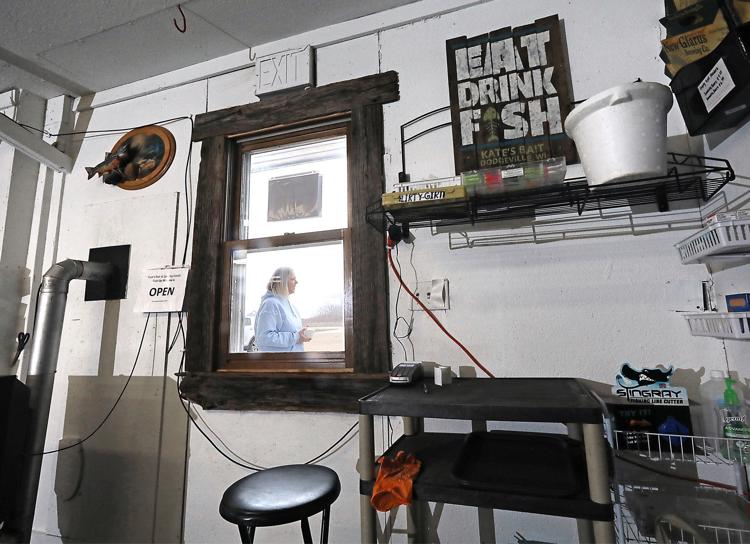 COVID-19 UW-Madison students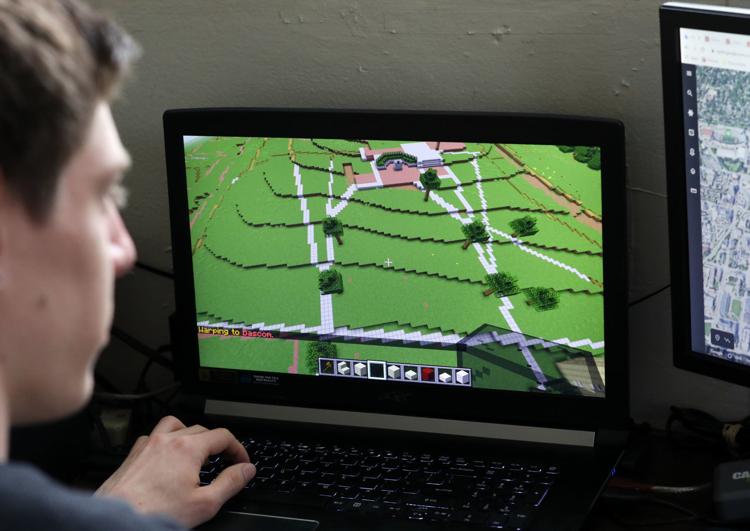 Covid Public Employees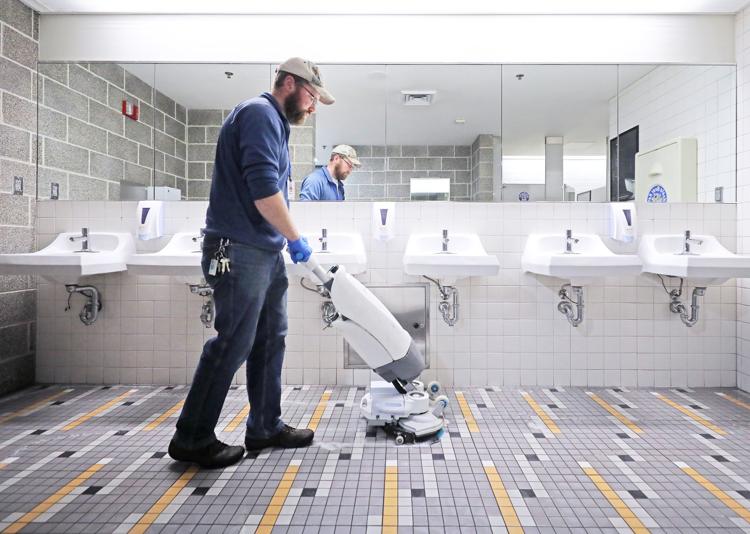 Act of Appreciation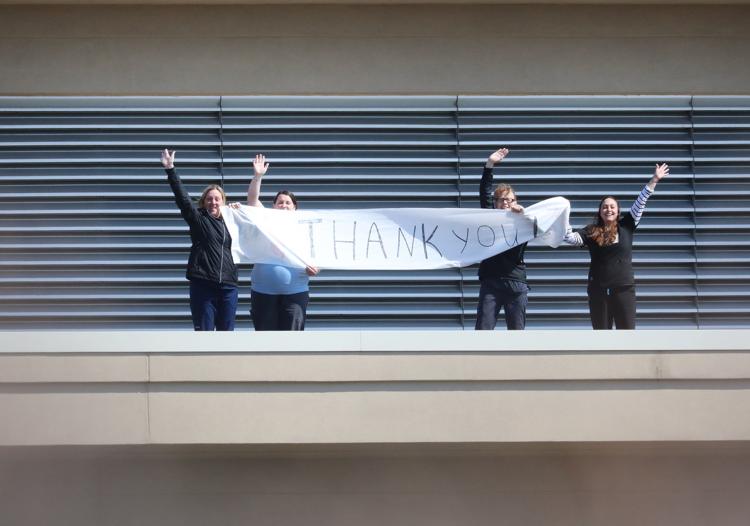 Brazelton with video screen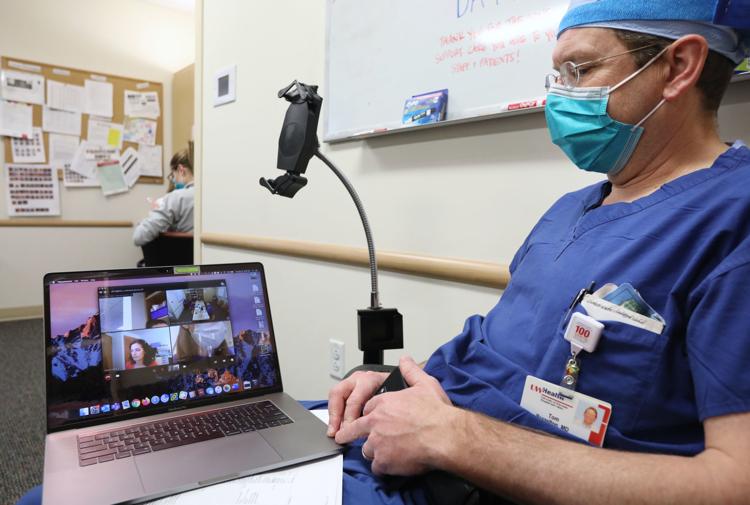 Saris stays busy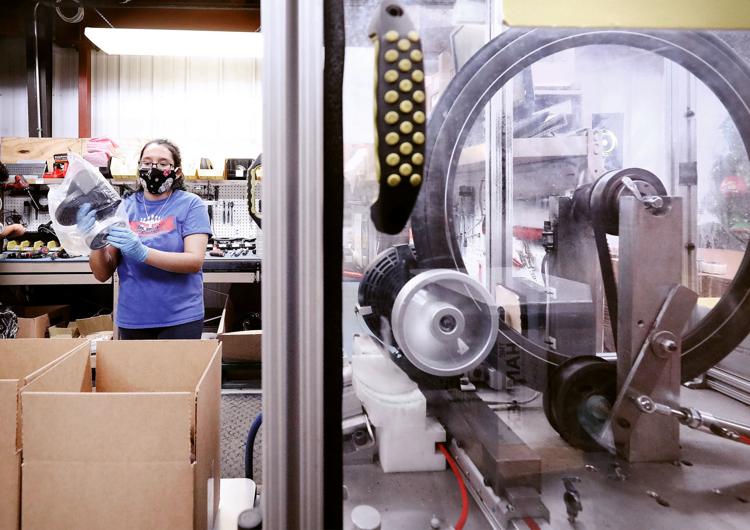 Absentee ballots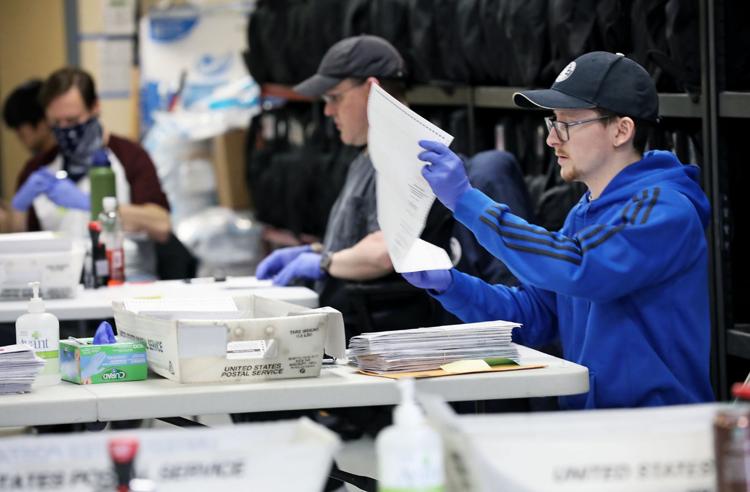 UW Covid Testing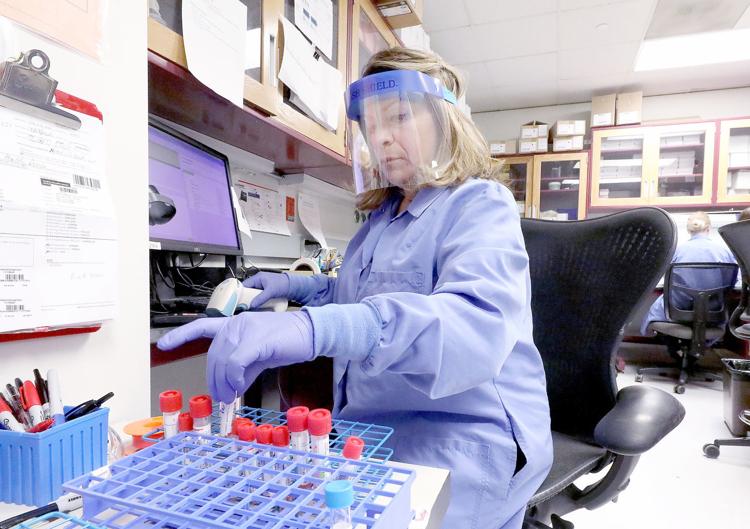 Covid State Parks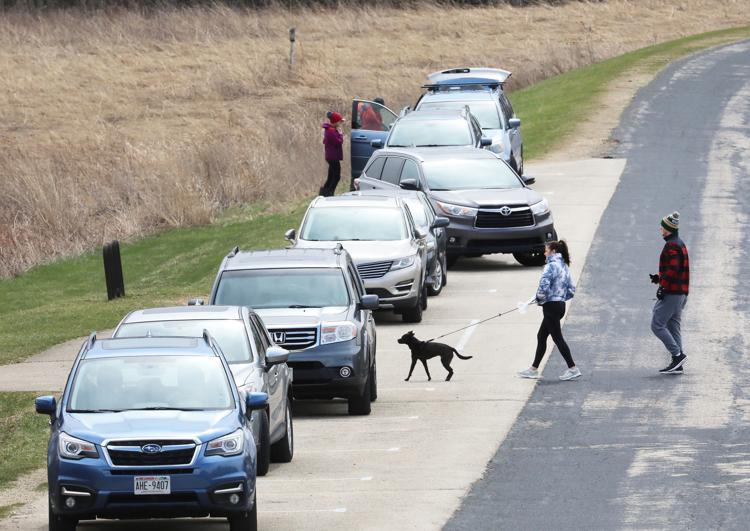 Easter baskets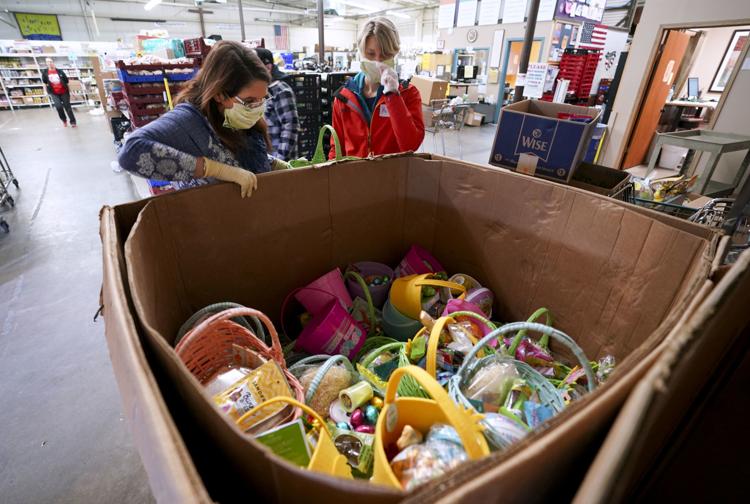 As social distancing progressed into an official order to stay in our homes, Madison has started to look more like an empty shell rather than …
Election Day with COVID-19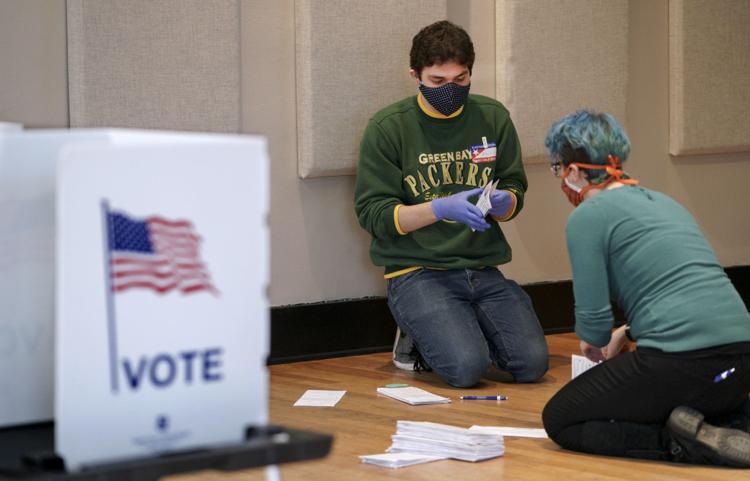 COVID-19 Journaling Project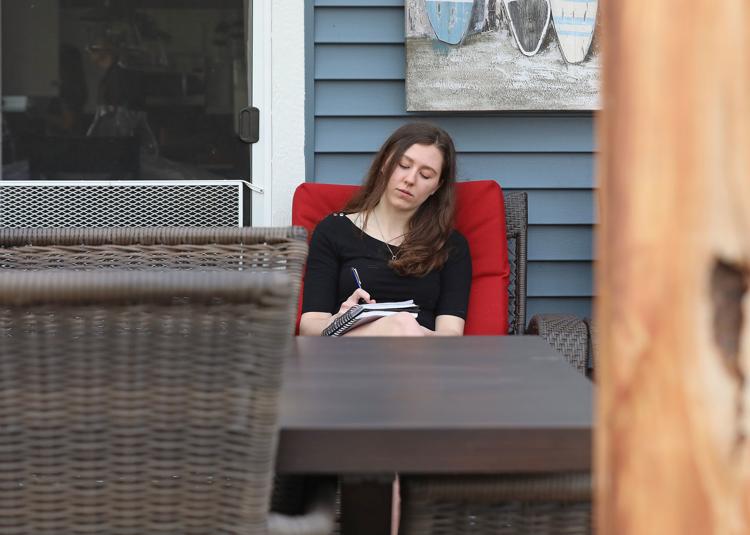 Election Day protest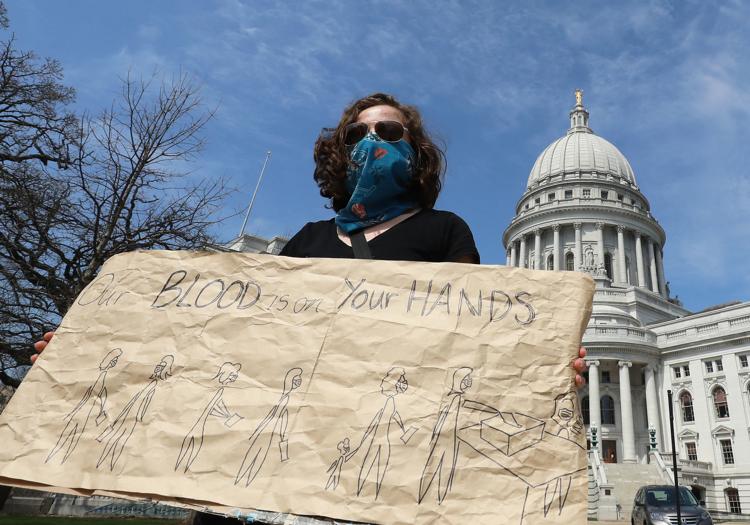 Election Day with COVID-19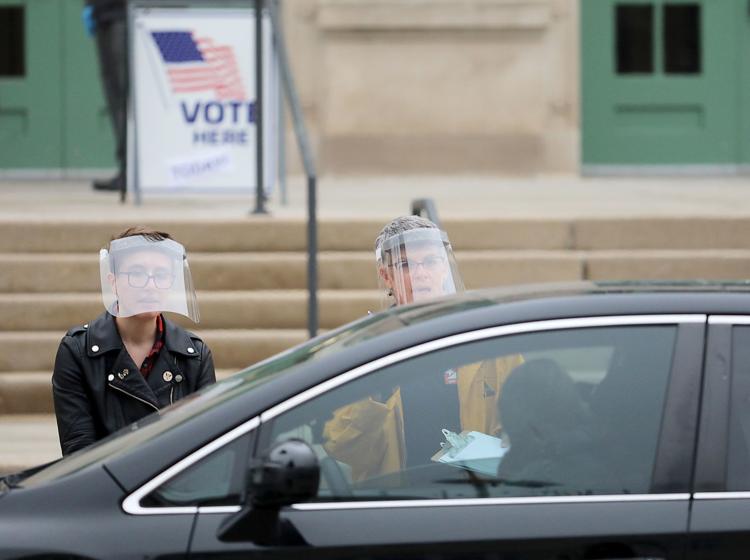 Honoring Essential Workers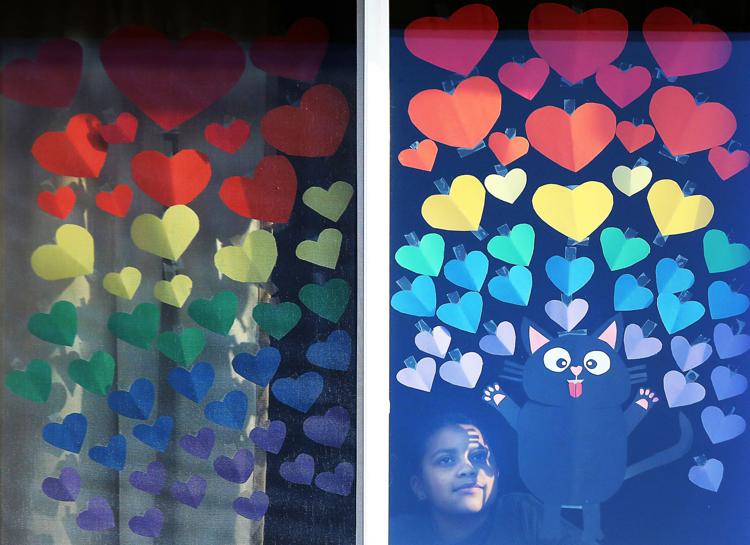 Metro Transit Butler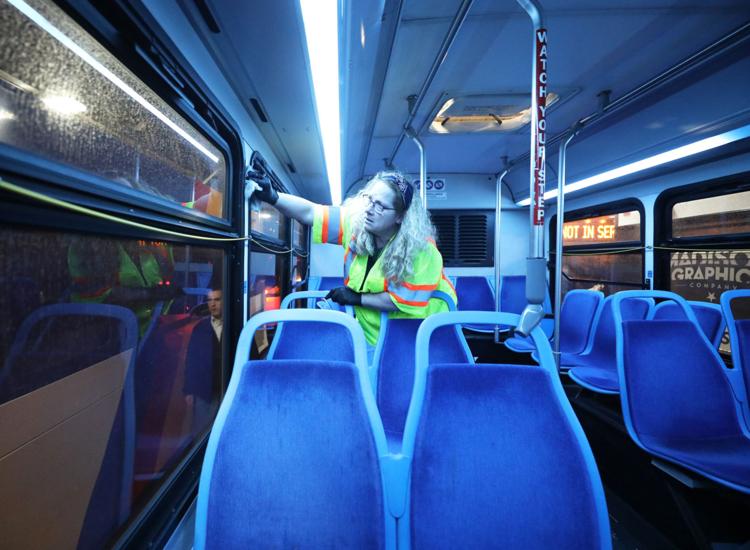 Election set for Tuesday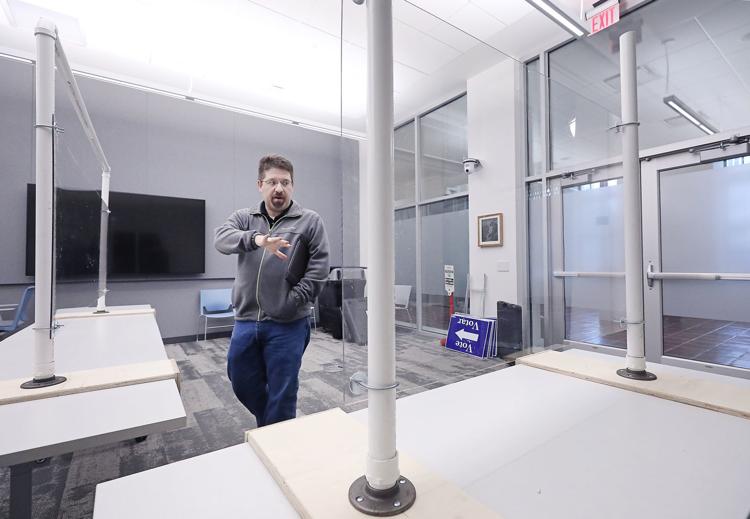 Robots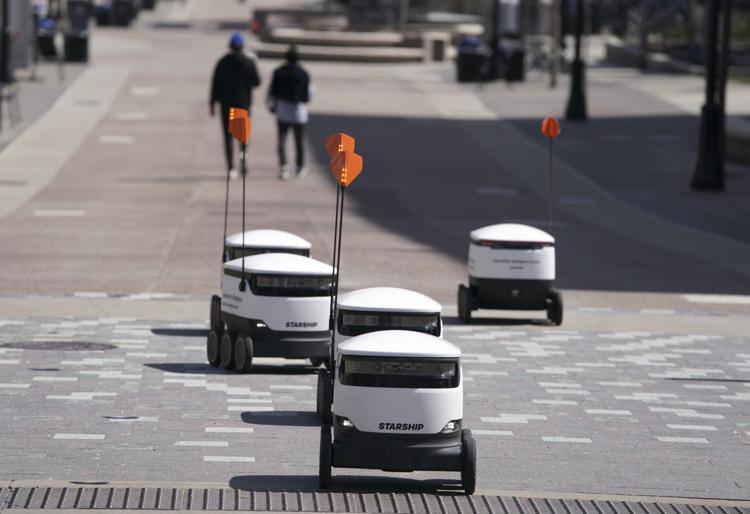 Nolan family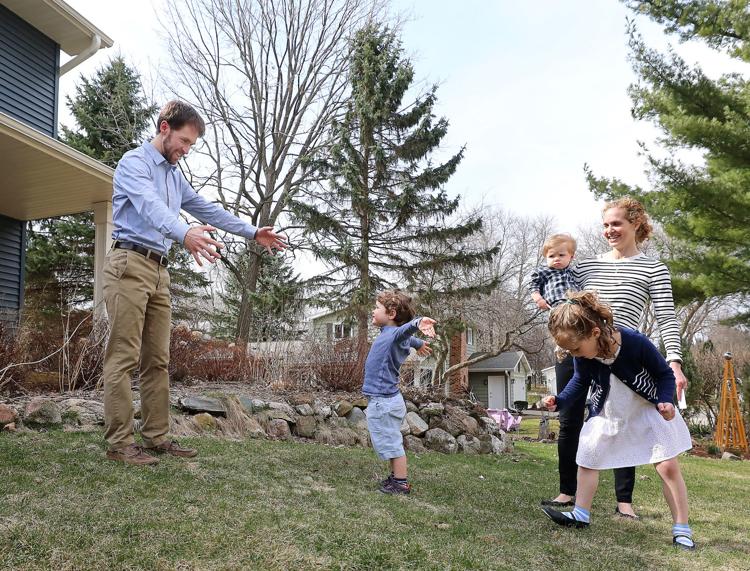 Stressed over closure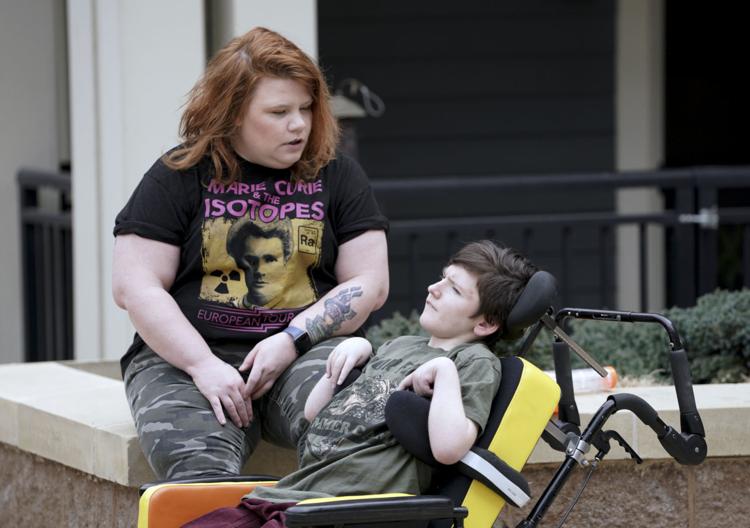 Amy Shircel, former COVID-19 patient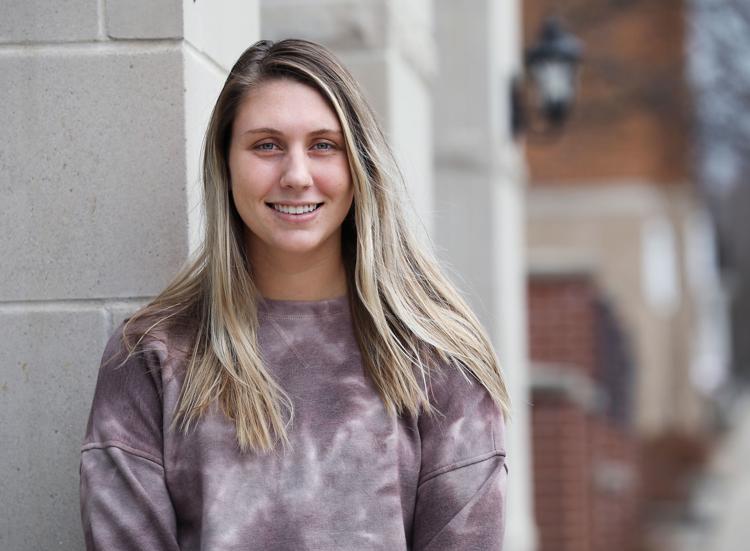 COVID-19 retail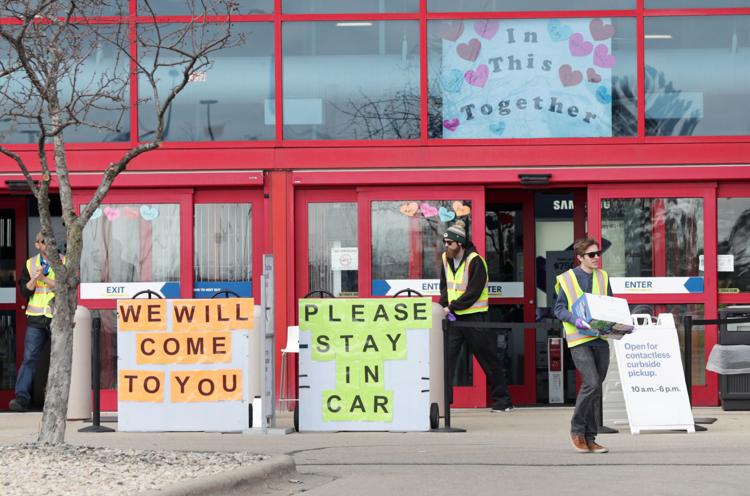 Playground closed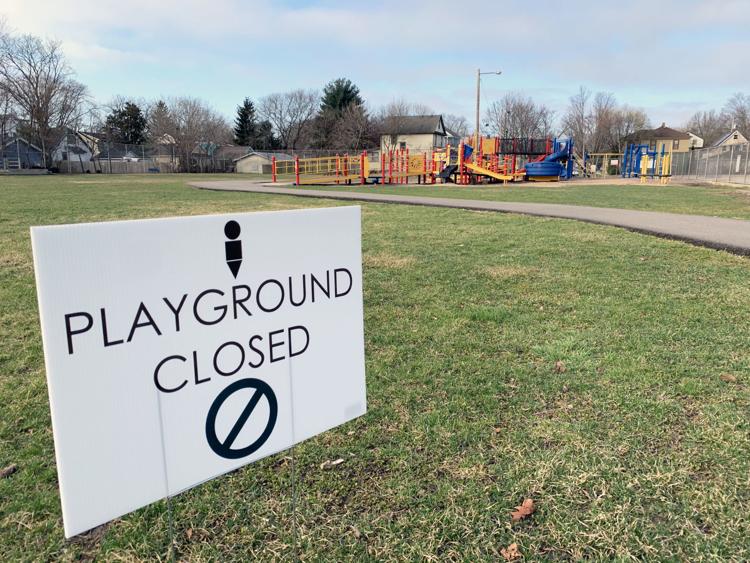 Little Library closed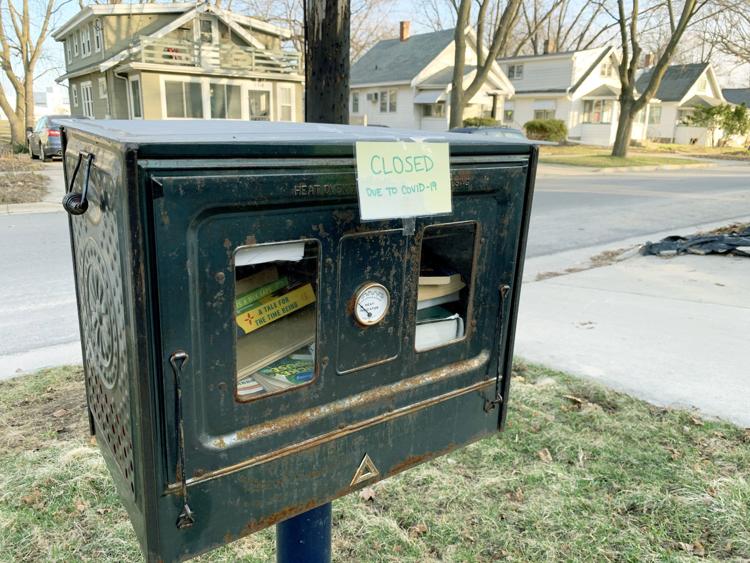 Face shields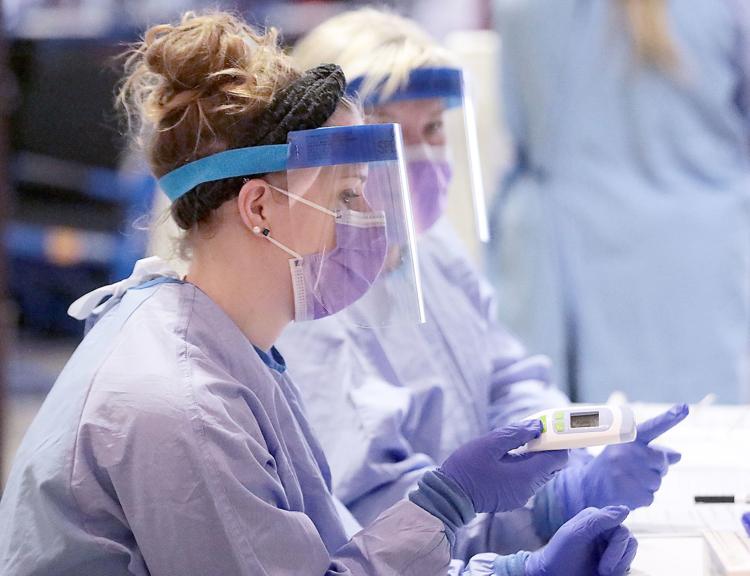 Entryway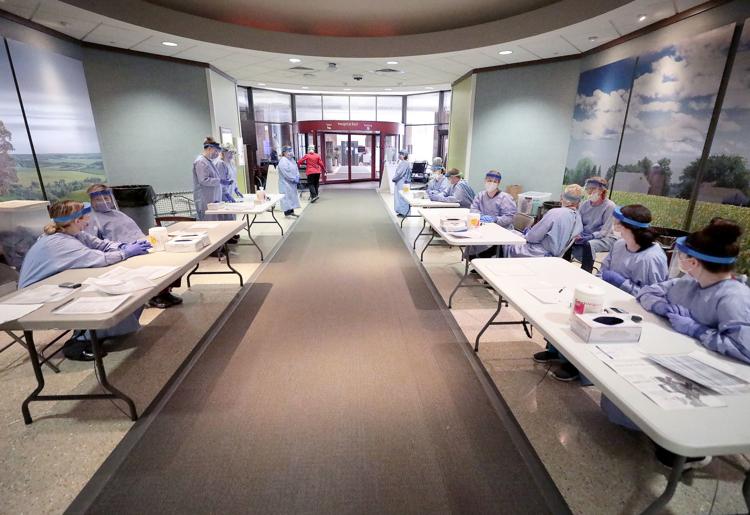 Carwash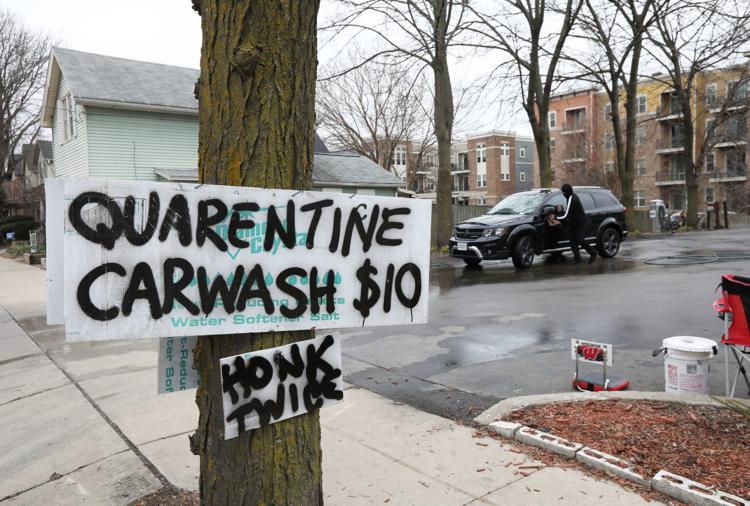 Rent strike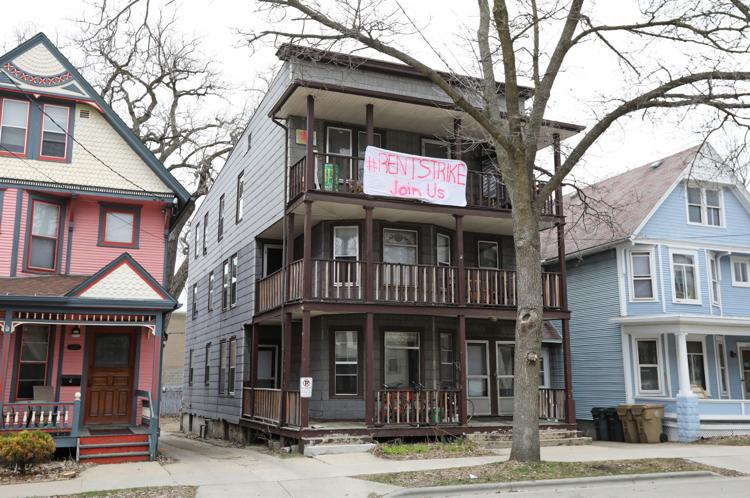 Election COVID-19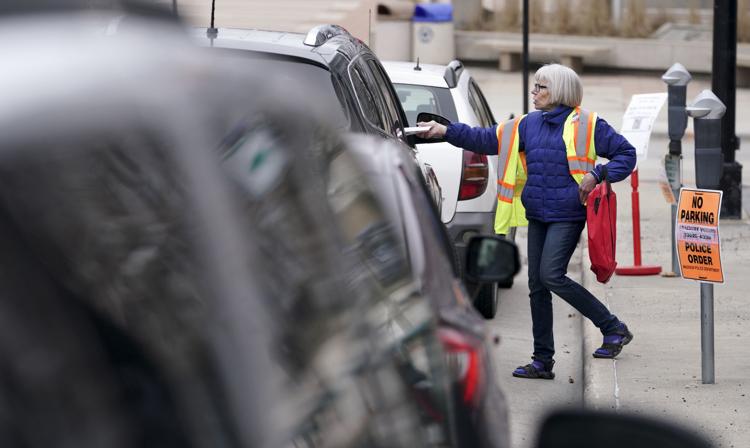 Precious Cargo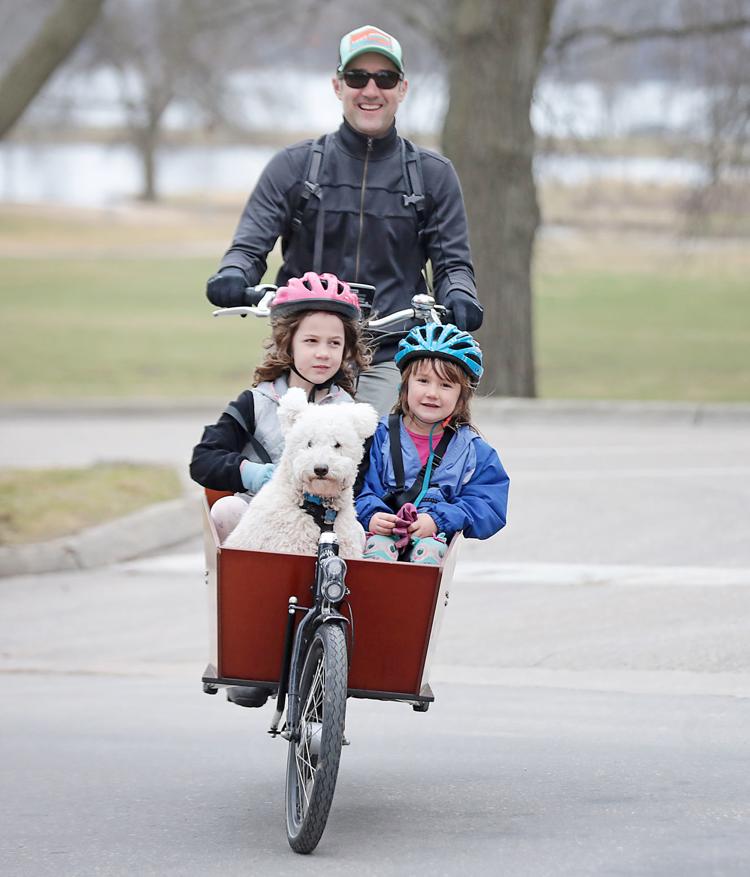 Lori and Chris Robson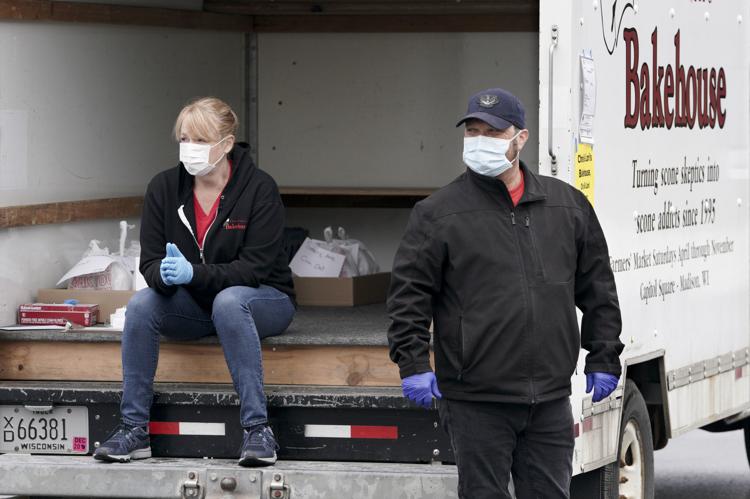 Chad Backes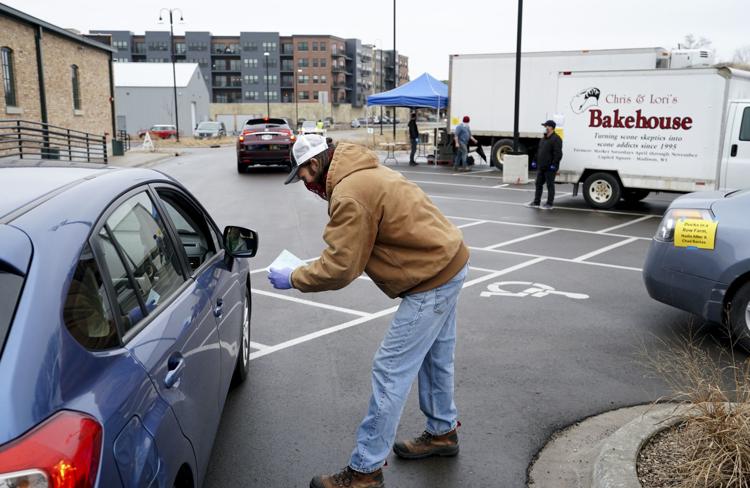 Tourism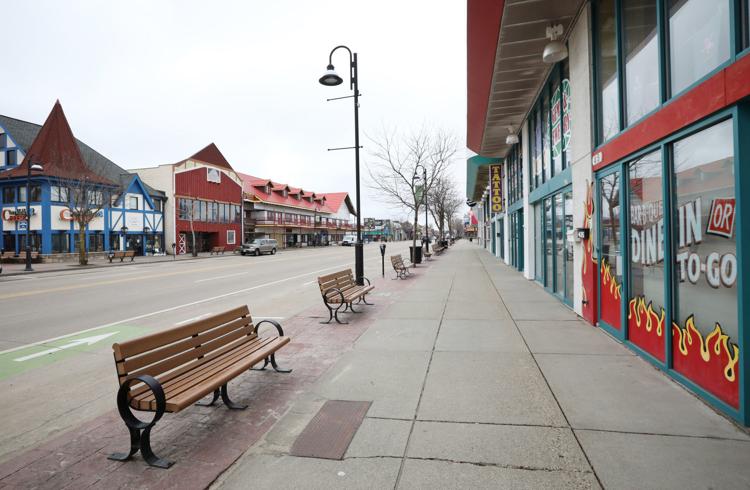 Tourism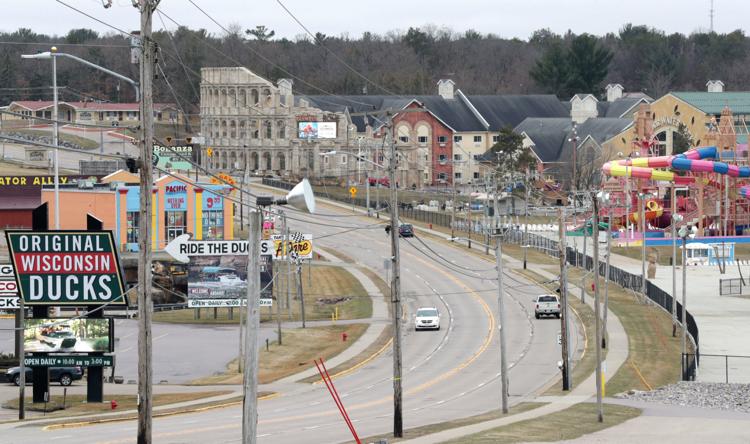 City Church live stream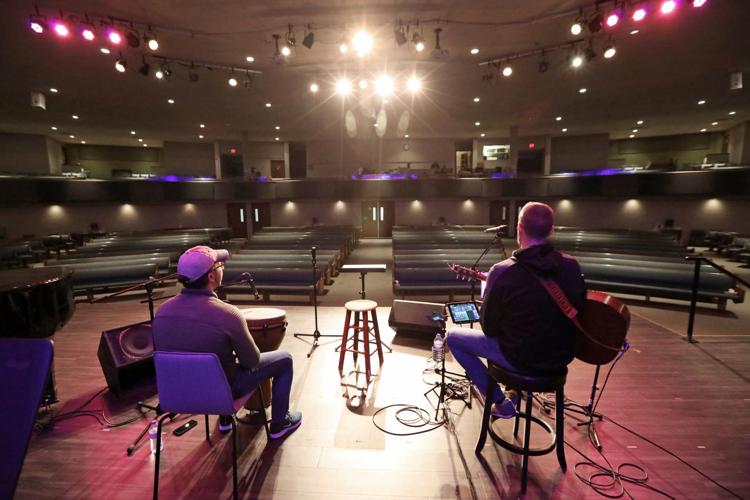 Covid Funerals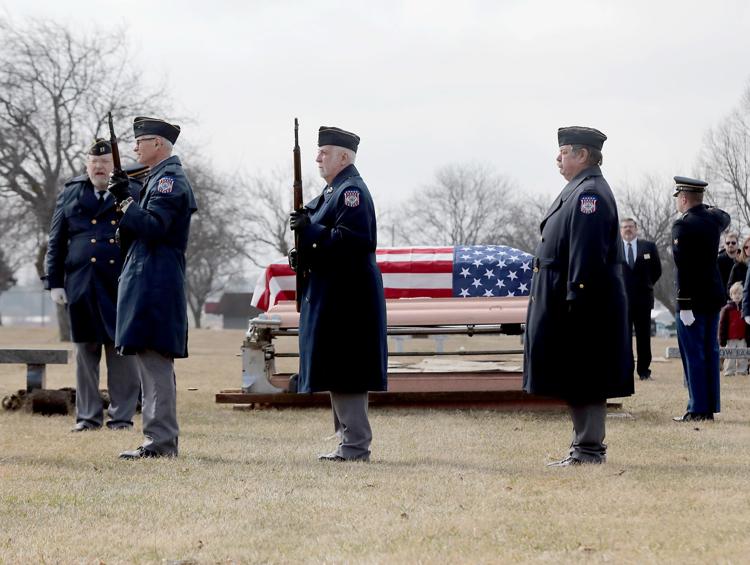 Covid Funerals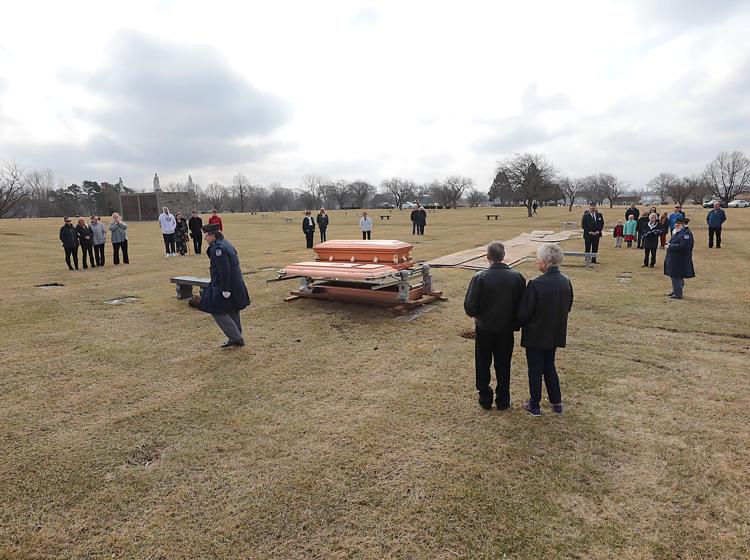 COVID-19 Sewn Masks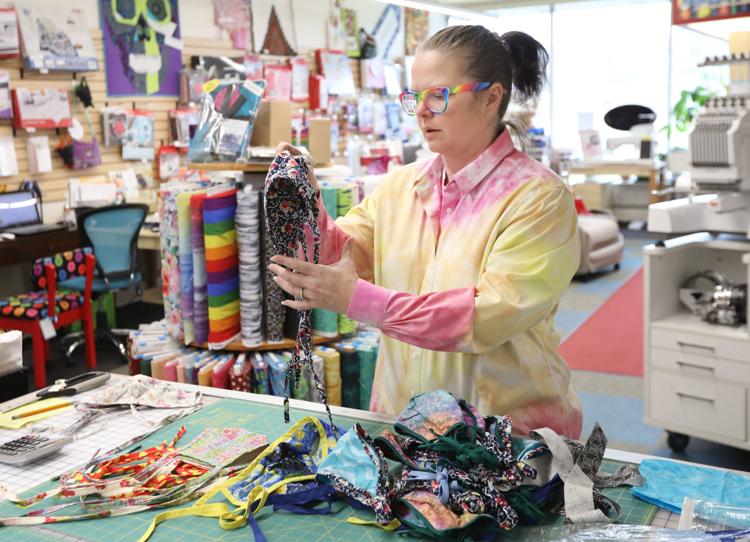 Traffic changes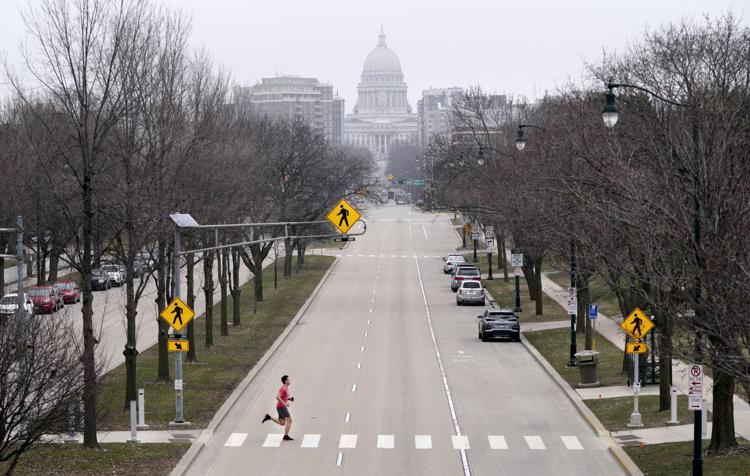 John Hicks getting a meal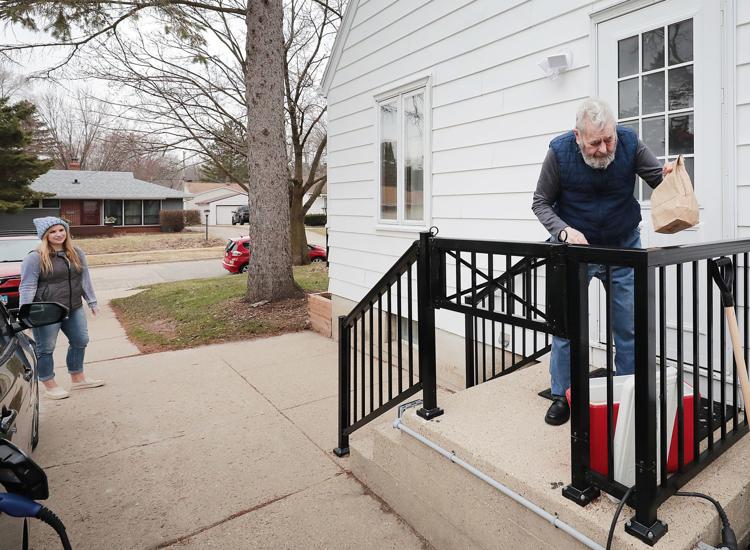 Rachel putting food in cooler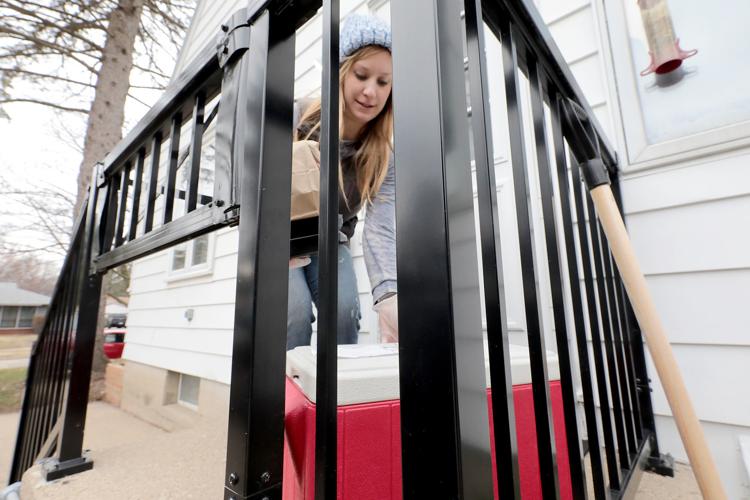 Mock Senate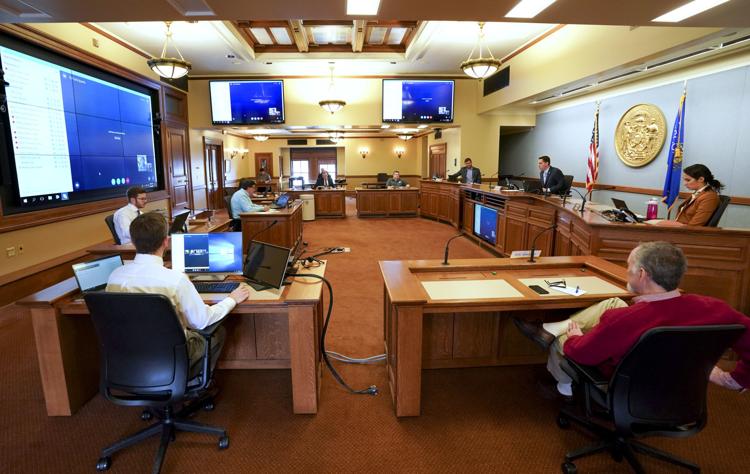 COVID-19 Ventilators 1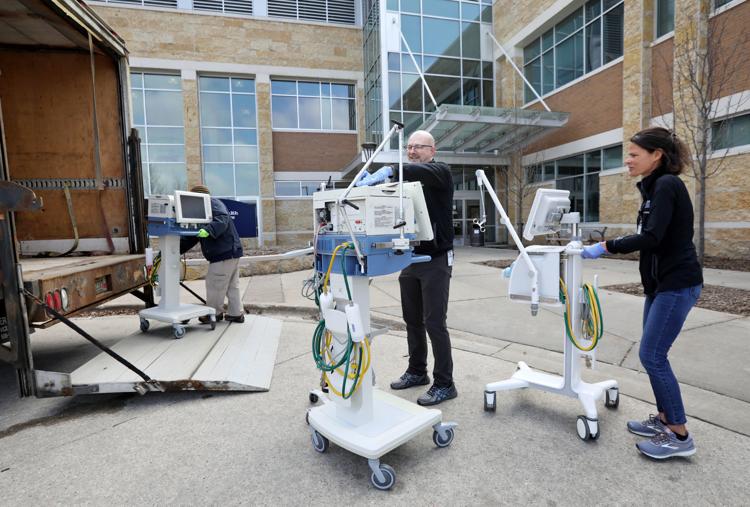 Covid Golf Courses 1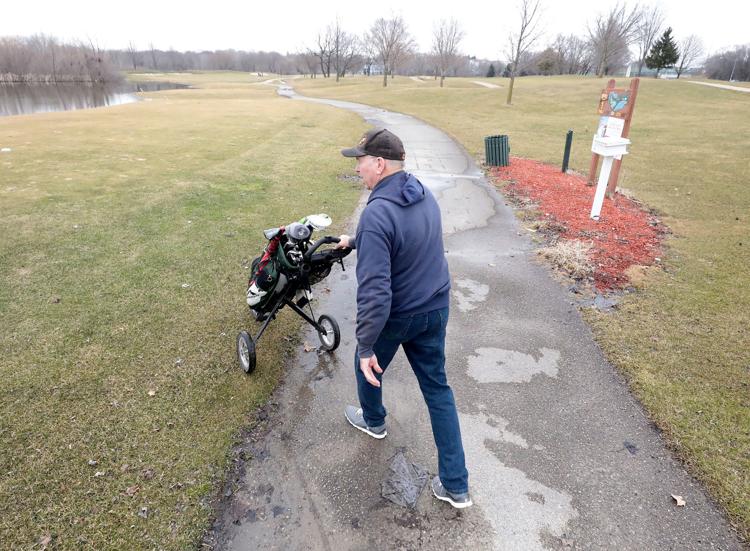 Tony Evers to order nonessential businesses to close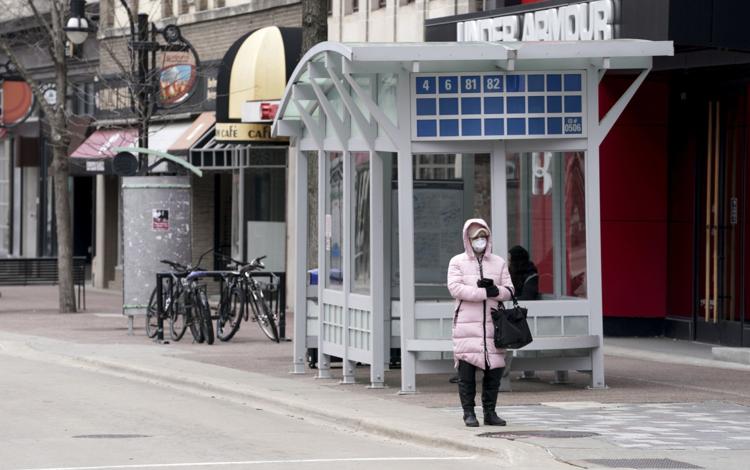 Tony Evers to order businesses to shut down to battle COVID-19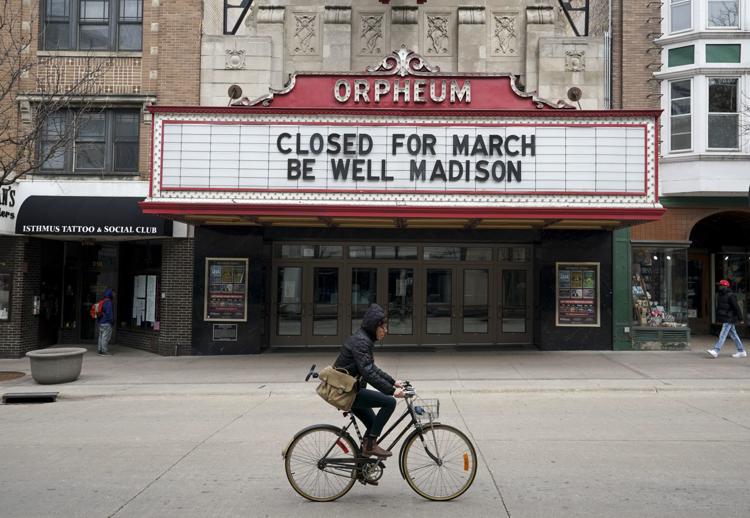 COVID-19-Bars and Restaurants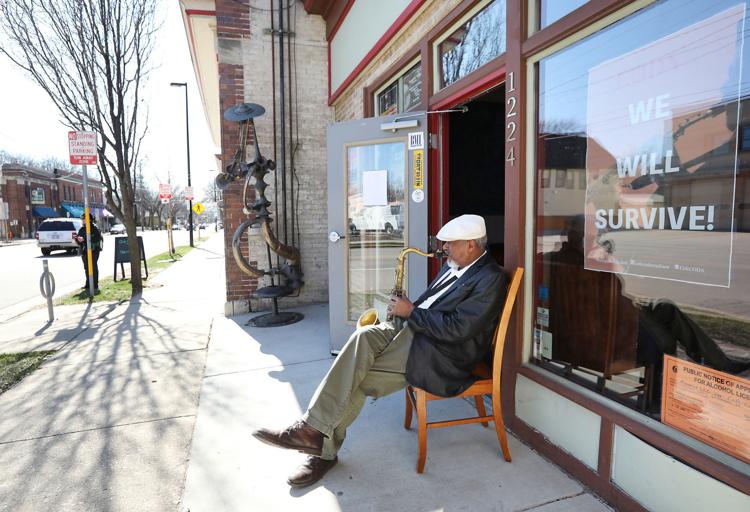 COVID-19 UW Virtual Match Day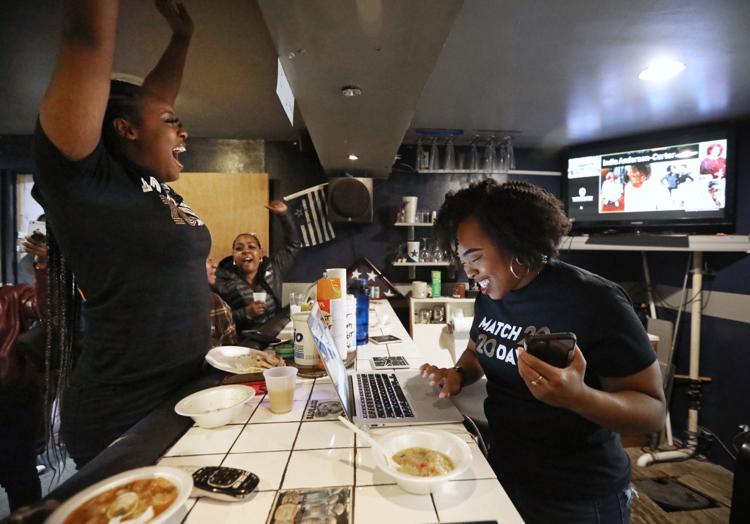 Covid State Street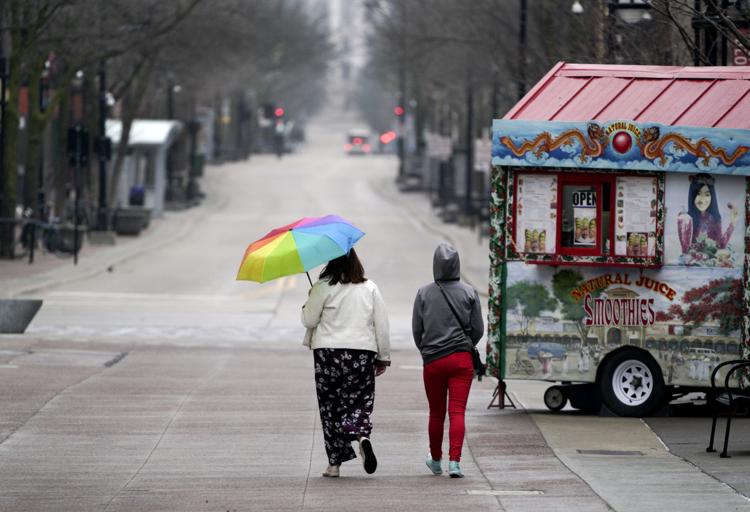 COVID-19 daycare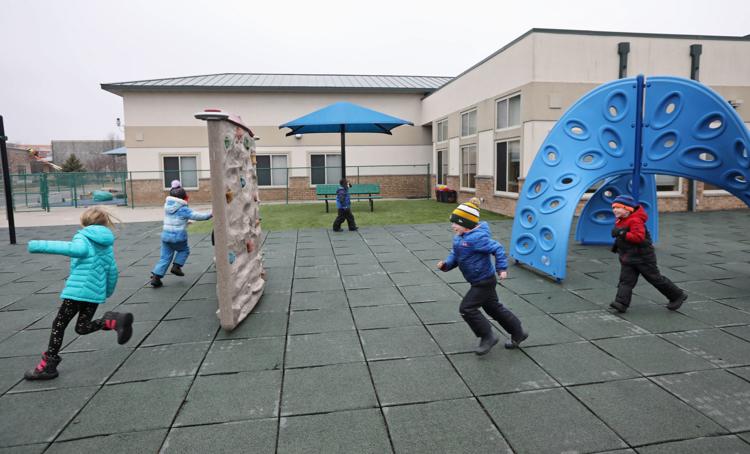 COVID-19 daycare
Barber Sherman Plaza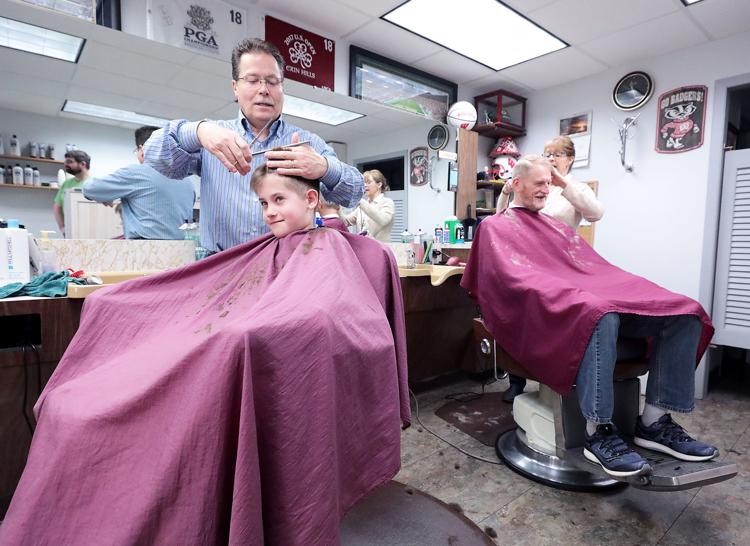 COVID-19 schools
COVID-19 schools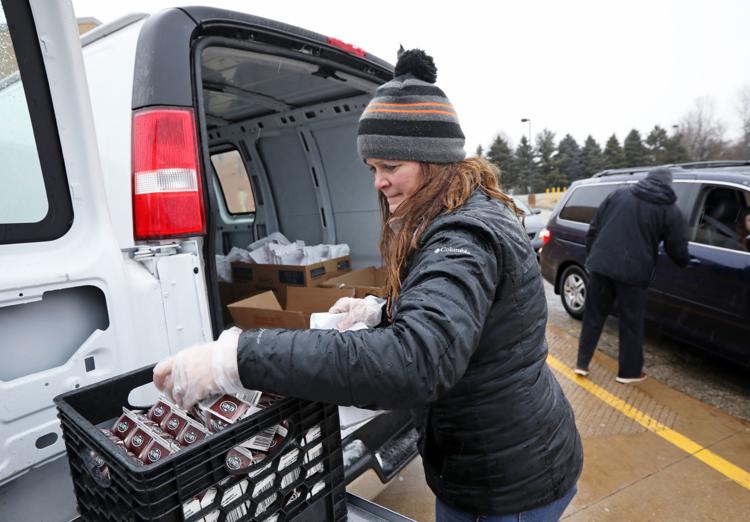 UW Moving to Online Only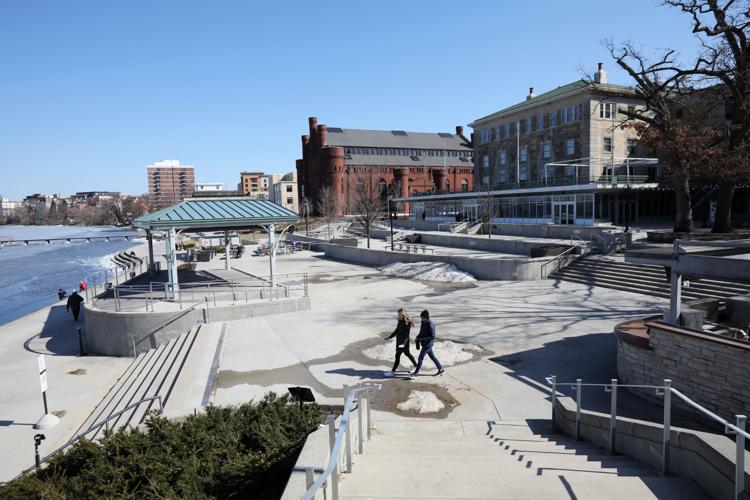 UW Moving to Online Only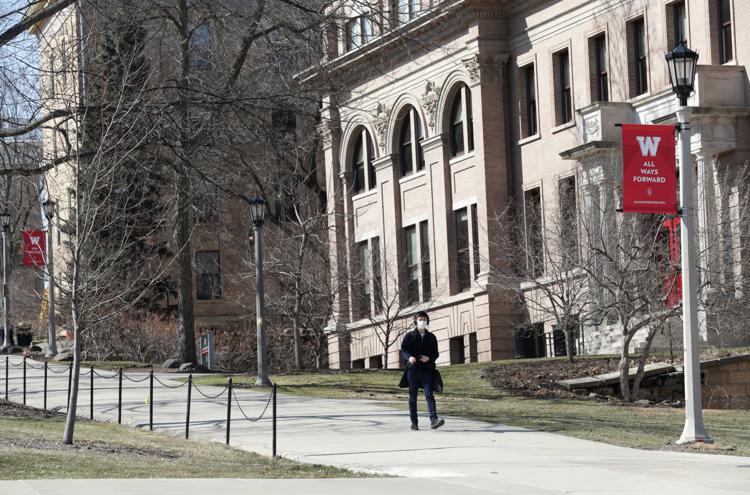 Covid Outdoors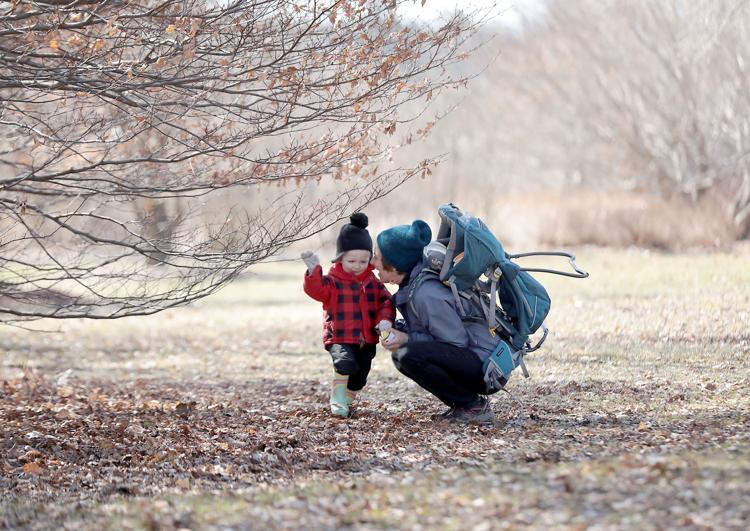 Covid Outdoors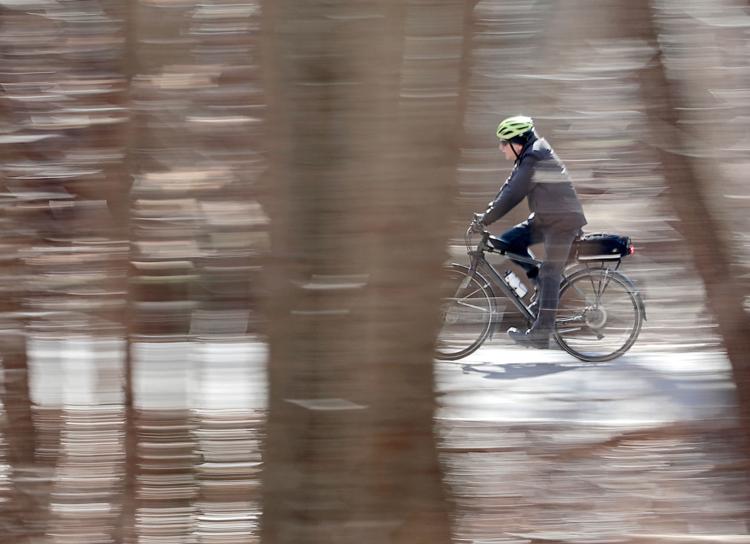 Stocking bags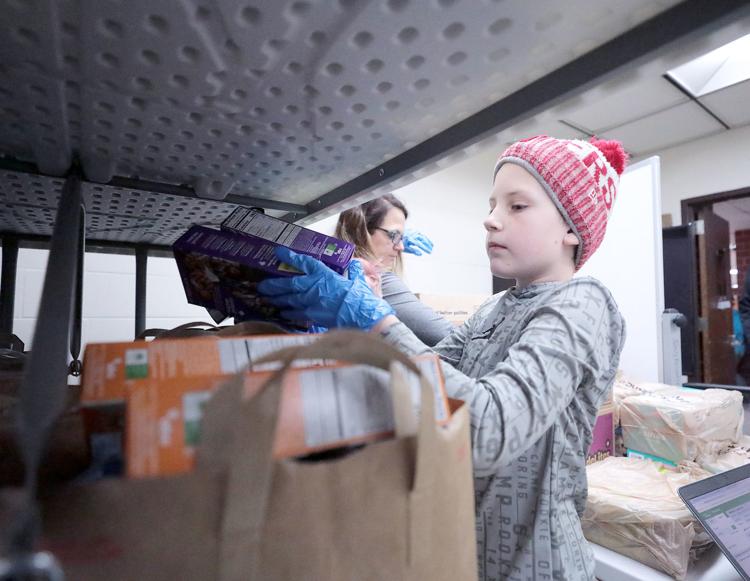 Madison school meals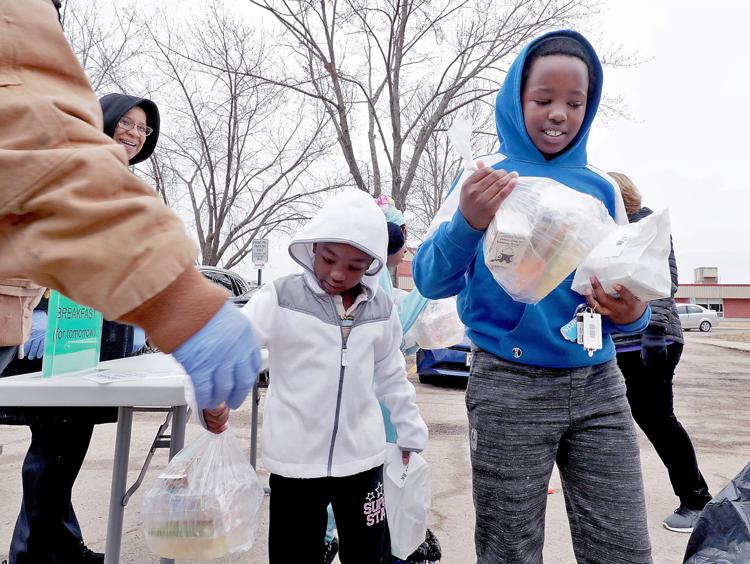 Hawk's Bar & Grill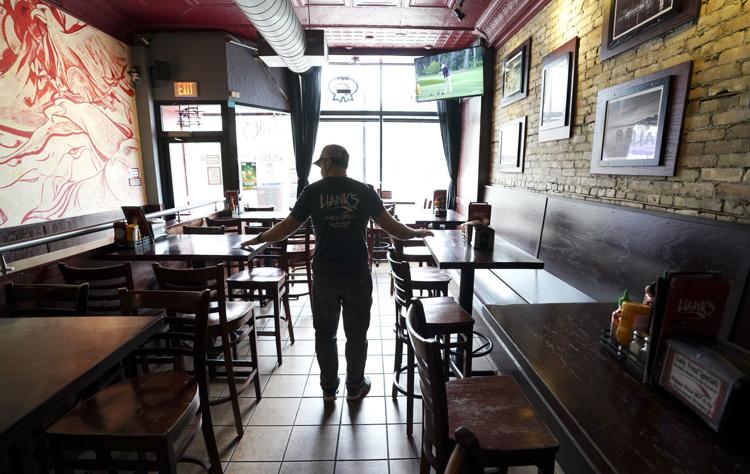 State Street -- Coronavirus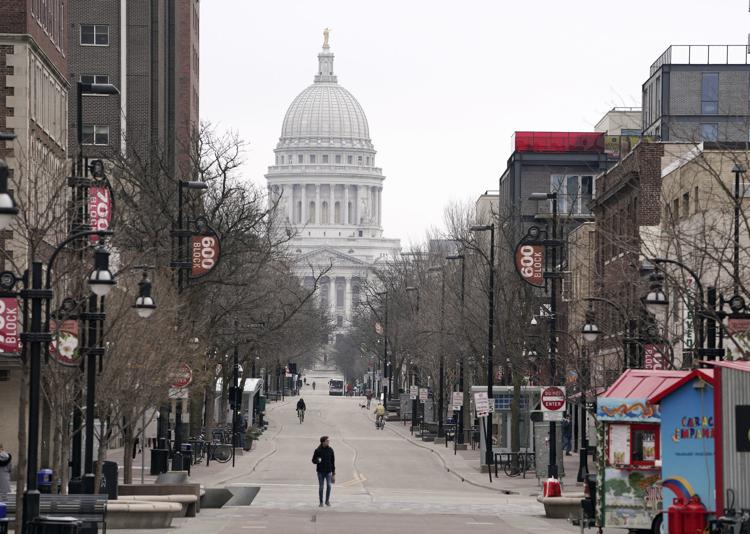 Speaking to changes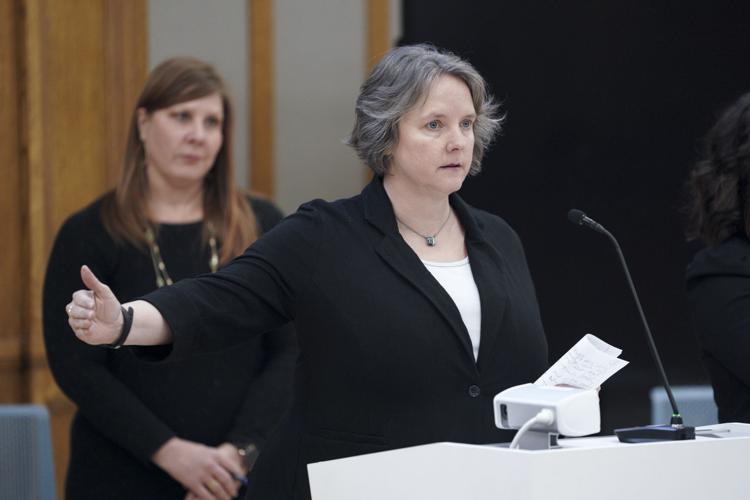 Jenifer Street Market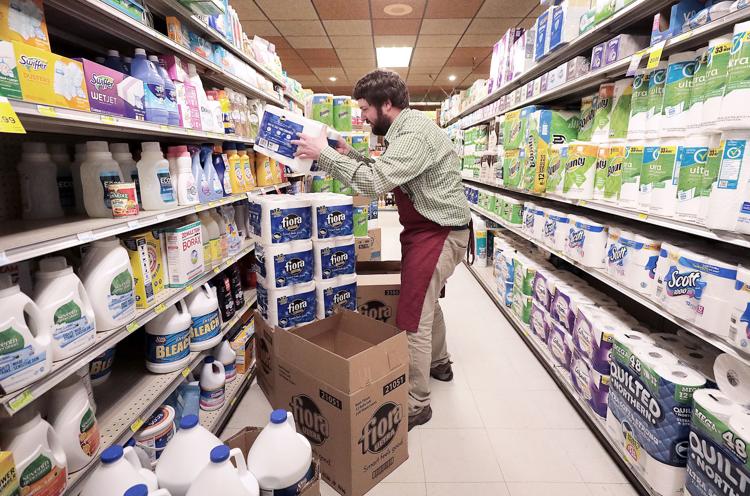 COVID-19 coronavirus UW-Madison campus dorm move-out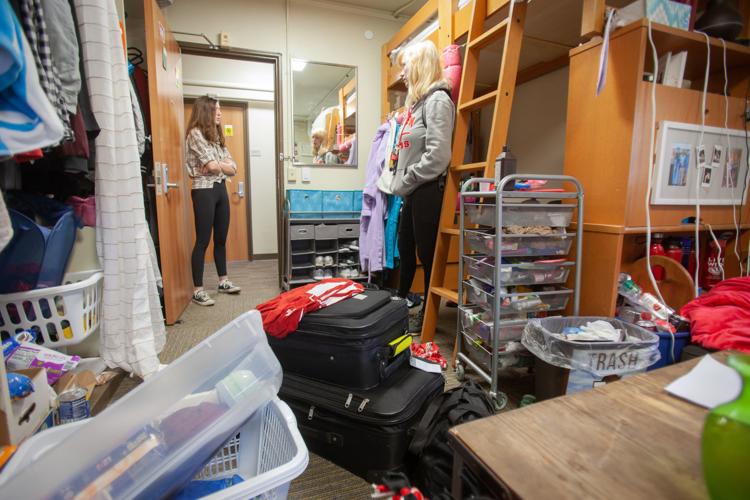 School closure news conference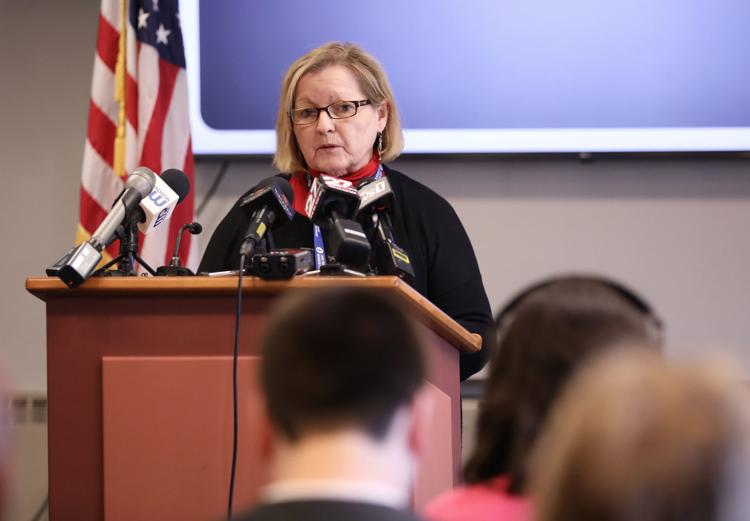 Coronavirus cleaning at UW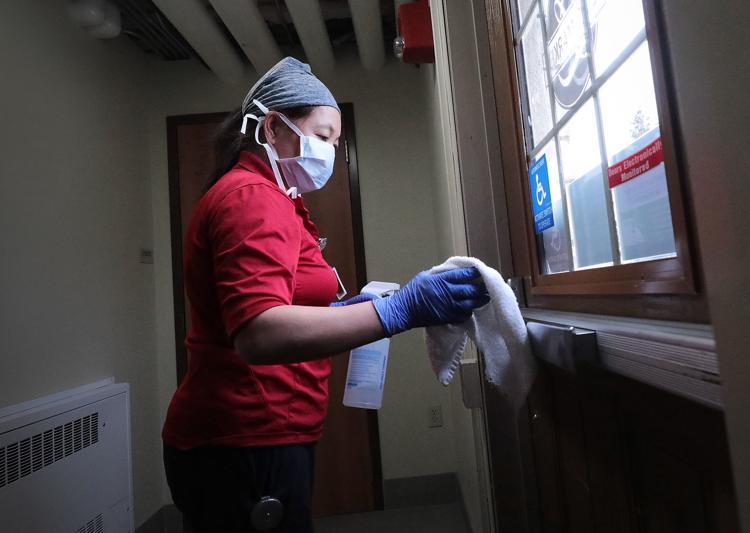 UW Spring Break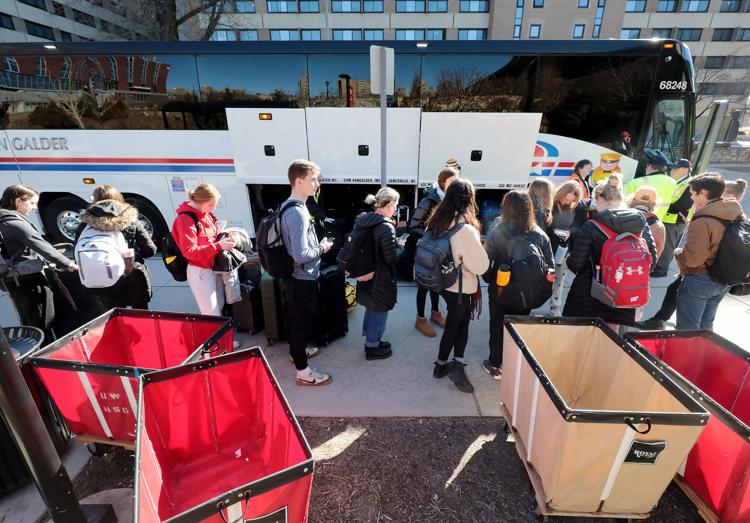 UW COVID-19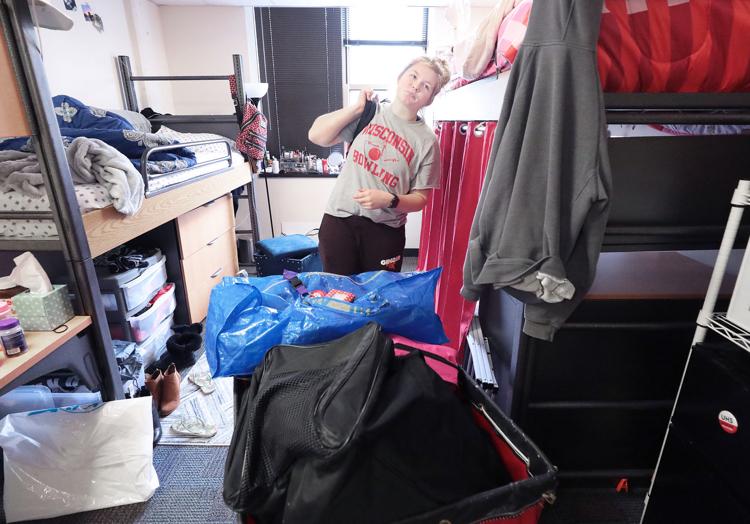 UW COVID-19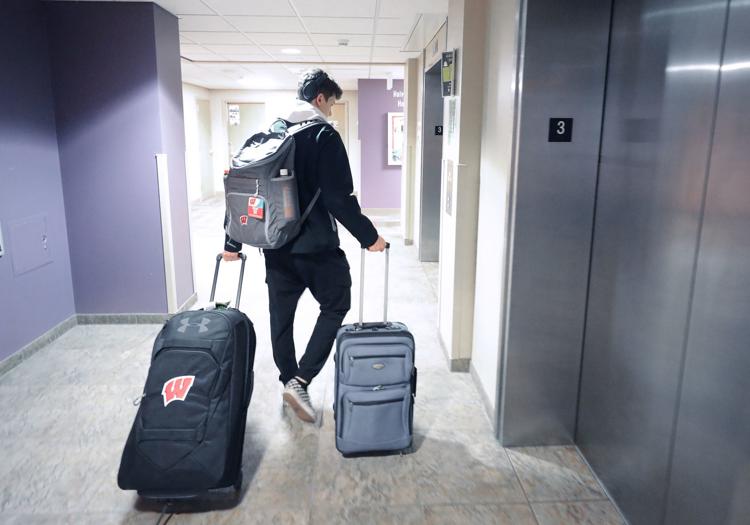 Evers news conference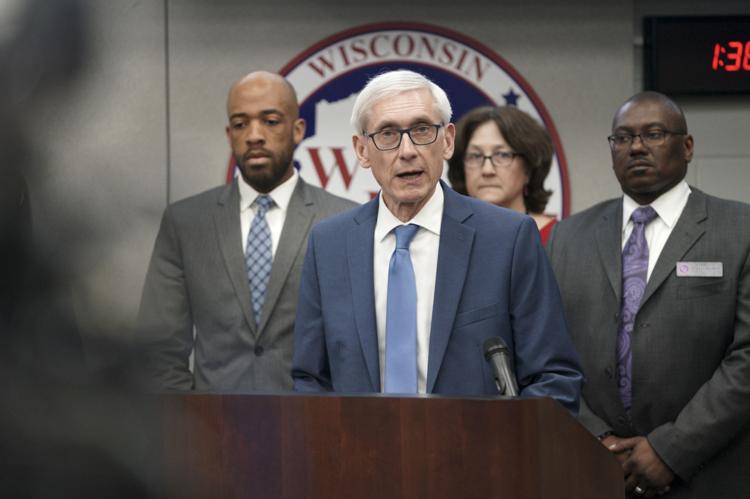 UW Covid-19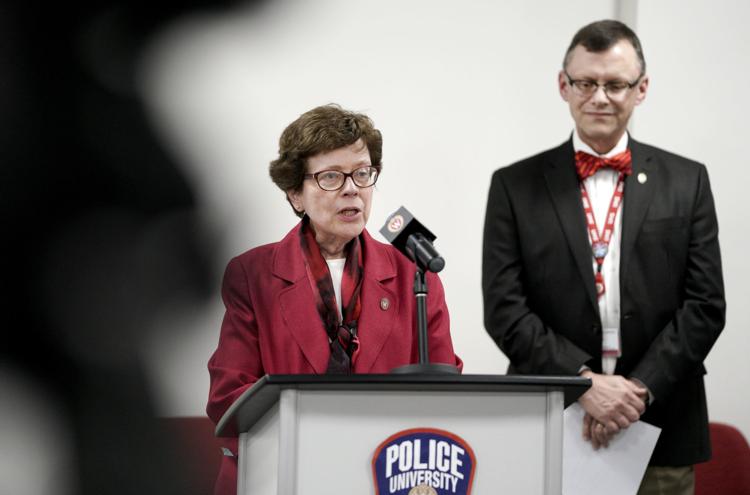 Safdar, Rhodes-Conway and Parisi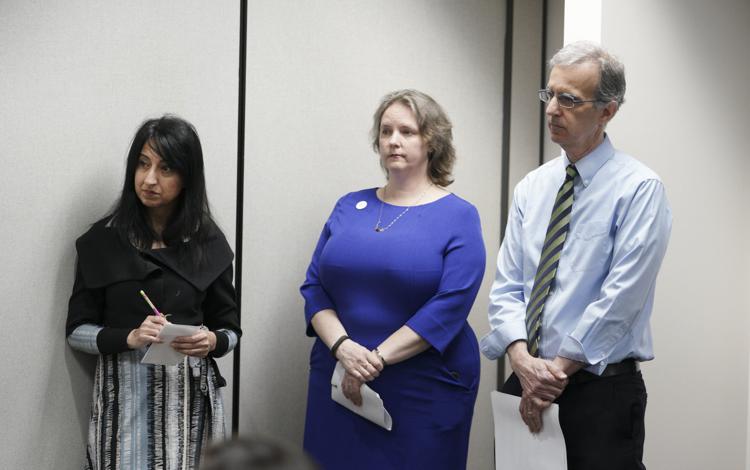 COVID-19 News conference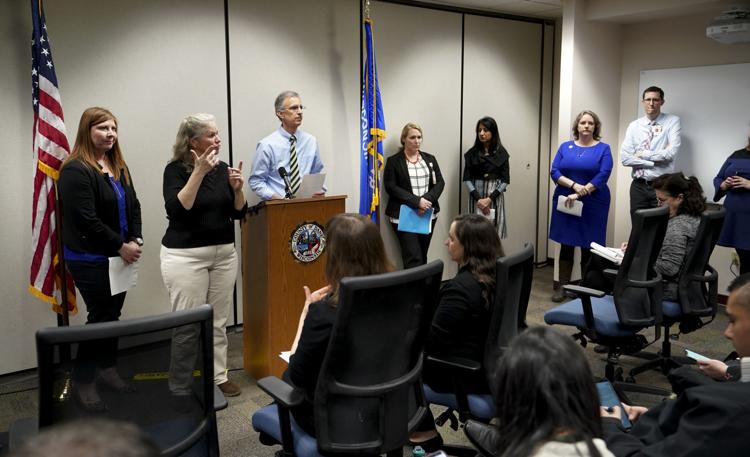 Concerned about COVID-19?
Sign up now to get the most recent coronavirus headlines and other important local and national news sent to your email inbox daily.