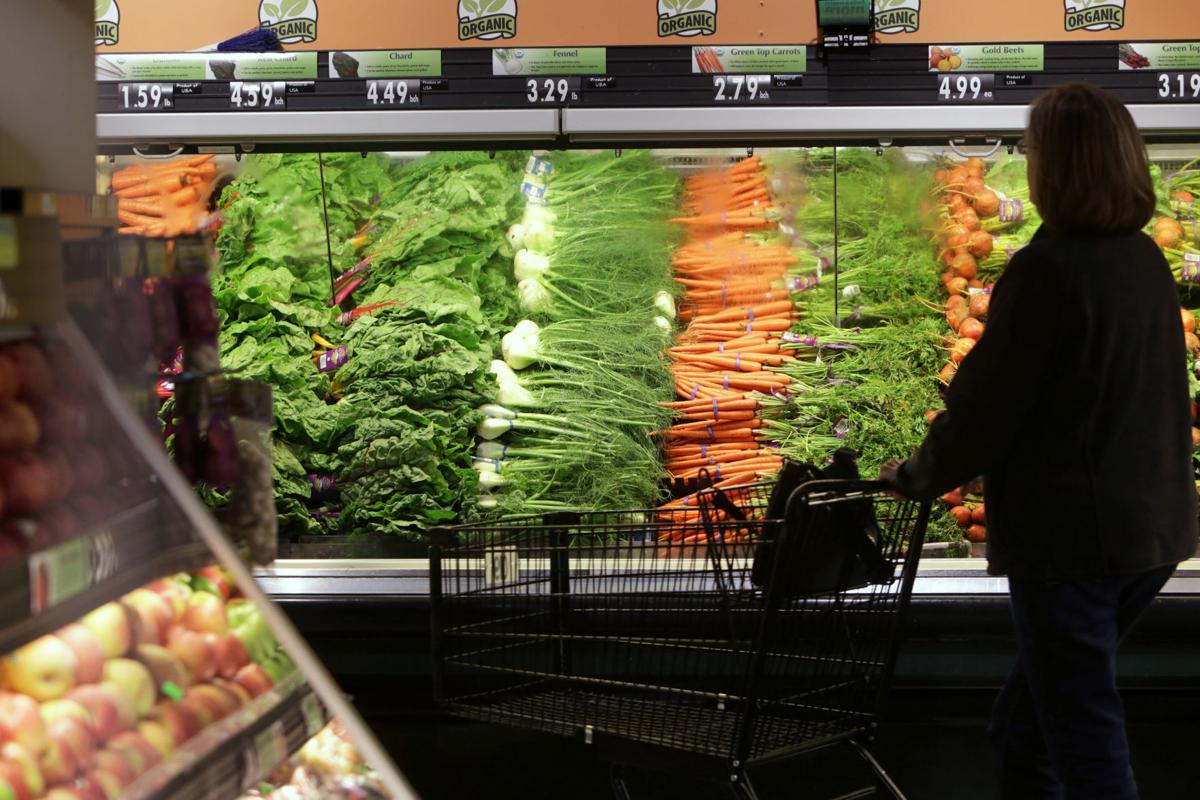 The Wisconsin Department of Health Services on Wednesday confirmed the state in May will begin losing out on more than $50 million per month in supplemental food aid as a result of the Wisconsin Supreme Court striking down Gov. Tony Evers' COVID-19 emergency order and mask mandate.
Lawmakers were aware of the loss of supplemental benefits before the court struck down the emergency order, but it hasn't been clear, until now, when the state would begin losing emergency supplemental FoodShare benefits provided by the federal government.
DHS spokeswoman Elizabeth Goodsitt said due to the lack of a statewide public health emergency, Wisconsin families will not receive increased emergency benefits for May and each month thereafter.
Goodsitt added that if the Wisconsin Supreme Court would have allowed the governor's emergency order to last for one more full day, into April, FoodShare members would have been able to receive increased aid at least through the month of May.
Goodsitt said Evers' public health emergency allowed the state to capture $57.5 million in increased benefits for about 255,000 households each month, amounting to an additional $500 million since the start of the COVID-19 pandemic in March 2020. She said the additional emergency food aid meant household benefits lasted 23 days into the month on average in December 2020, a boost from an average of 16 days into the month in December 2019.
"Overturning the public health emergency takes more than $50 million dollars a month from families looking to put food on their table and, in turn, from our grocers, farmers and truckers who work in the food industry. The ripple effects of this change will be immediate and devastating for individuals, families and entire communities," Goodsitt said.
Goodsitt added that the U.S. Department of Agriculture last week announced more funding for the emergency food program, meaning Wisconsin will lose millions more than previously estimated.
Sherrie Tussler, executive director of Hunger Task Force, previously told reporters many low-income senior citizens who now receive $204 a month for food would see their monthly benefits drop to $16 if emergency food aid dried up.
Tussler said there were 771,186 individuals across the state enrolled in FoodShare in February.
Funds in jeopardy
After hearing that eliminating the state's emergency order could cut the state off from those funds earlier this year, the GOP-led Legislature redrafted legislation aimed at eliminating Gov. Tony Evers' order in an effort to secure those funds. In early February, Evers issued a new, identical emergency order shortly after Republicans in the Legislature struck down his previous order.
However, the Wisconsin Supreme Court's ruling last Wednesday effectively ends that order and throws the funds once again into jeopardy.
"Now we're faced with another set of circumstances where we have to figure out how to do an emergency order that would be satisfactory to both the governor's office and the Republican Party," Tussler said. "That's really the rub."
Tussler said FoodShare dollars included in the CARES Act are expected to be available to states through the end of 2021. She said Wisconsin could take a path similar to Michigan and have the Department of Health Services issue an order recommending or suggesting measures like mask-wearing that is unenforceable — that could exist for the sole purpose of collecting federal funds.
She added that state lawmakers are "overcomplicating" things by making the entire scenario political.
"It's ignorant to turn down $50 million worth of federal juice over whether or not you like or don't like the way another guy votes," she said. "We don't have to keep having this ongoing fight."
States have the ability to create a 60-day plan for FoodShare dollars, which Wisconsin has done. Currently, the state is set to receive those funds through the end of April.
Finger-pointing
In a statement, Assembly Speaker Robin Vos, R-Rochester, said Evers shouldn't have vetoed their bill. It also included language to give Republicans more control over how federal stimulus money is spent in the state.
"It's disappointing that Governor Evers chose to veto Assembly Bill 1 instead of working with us weeks ago. Assembly Republicans will discuss options when we reconvene in the coming weeks," Vos said in a statement.
An Evers spokeswoman said the governor would have signed a different compromise bill if it would have reached his desk that would have addressed the food aid, but it never passed the Assembly. She also blamed Republican allies for challenging the governor's emergency order in court, which resulted in the governor losing his ability to declare another public health emergency on his own.
Rep. Joe Sanfelippo, R-New Berlin, said he assumes the Assembly would pass legislation to allow the governor to declare an emergency order for the sole purpose of preventing the loss of federal food aid, but said Vos will have the ultimate say on whether the chamber does that.
A spokesman for Senate Majority Leader Devin LeMahieu, R-Oostburg, declined comment.
Rep. Evan Goyke, D-Milwaukee, criticized the state Supreme Court's majority for not considering the consequences of their decision to strike down the governor's emergency order, but said he still hopes the issue can be addressed in time for the state to keep receiving the added benefits.
"It seems to me that $55 million in the month of May is worthy of our legislative action, so we're not going to let the issue just fade away," Goyke said. "Hopefully, we'll be able to avoid the loss of the benefits, even if it's a super inefficient use of all of our time."
State Journal reporter Mitchell Schmidt contributed to this report.
Virus by the numbers: 10 charts that show how Dane County is coping with COVID-19
Wisconsin COVID-19 vaccination rates, by county
Wisconsin hospital capacity, by county
Madison-area hospital bed occupancy
Wisconsin COVID-19 vaccine distribution
COVID-19 vaccination rates: How Wisconsin compares
Wisconsin COVID-19 hospitalizations and ICU usage
Wisconsin ICU capacity, by county
Wisconsin COVID-19 testing
Dane county COVID-19 cases
Dane county COVID-19 deaths