A developer is proposing to demolish two popular, adjacent, South Side bar-restaurants for a $40 million-plus, 18-story housing project with first-floor commercial and office space near the Alliant Energy Center.
McGrath Property Group hopes to raze the Coliseum Bar & Banquet, 232 E. Olin Ave., and The Wonder Bar steakhouse, 222 E. Olin Ave., for the 18-story structure, which would offer 291 apartments and 12,500 square feet of commercial space and parking.
The building would likely be the city's third-tallest behind the state Capitol and UW-Madison's Van Hise Hall, and certainly the tallest building with a residential component, city officials said.
"We just think the site is an amazing opportunity," Lance McGrath said, adding that the 1.5-acre property is near bike and pedestrian paths, bus lines, parks, the Alliant Energy Center, Lake Monona and the Beltline, and relatively close to the Capitol. "We think it's a great location."
The proposal follows a master planning process for the area and work by Madison, Dane County and partners to create a "Destination District" around the Alliant Energy Center containing hotels, restaurants, entertainment and a range of mixed-income housing.
Last month, Dane County began seeking proposals from developers to redevelop the Alliant Energy Center with the hope of expanding facilities and bringing new events to the 164-acre complex.
The planning and improvements are "really inspiring," McGrath said. "It's exciting to think what this area can transform into."
McGrath would demolish the Coliseum Bar and Wonder Bar, which were purchased by Jim Delaney in 2017.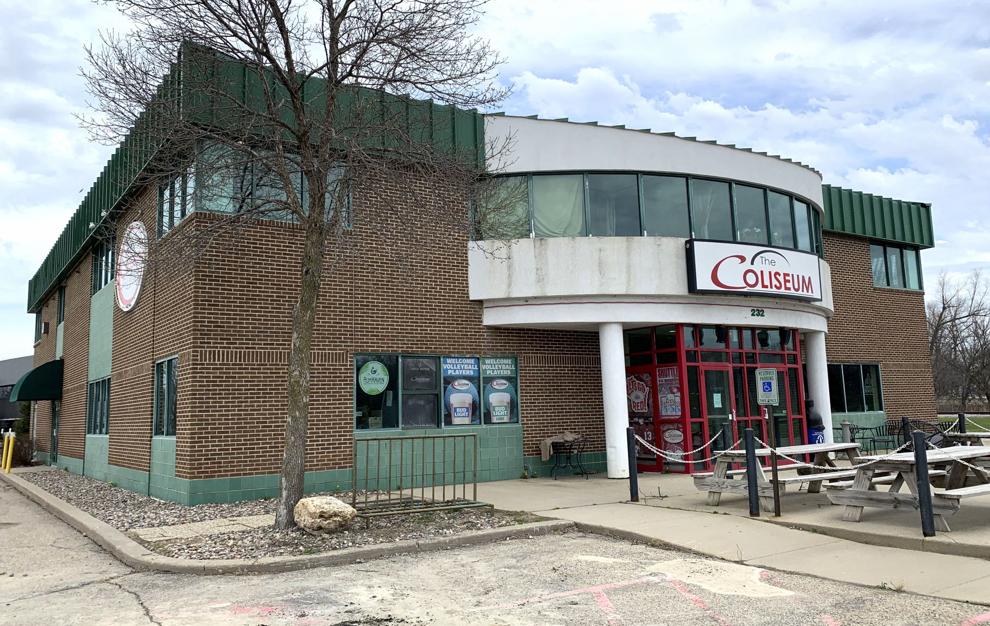 With a history
The intimate, two-story Wonder Bar, opened in 1929, has changed hands many times and been a number of different bars and grills. In May 2009, Dennie Jax, then-owner of the Coliseum Bar and Wonder Bar, took the latter back to its roots as a full-fledged steakhouse. The atmosphere remains classic, with a fine-dining ambience, stone fireplaces upstairs and downstairs, and walls holding photos of old-time film stars and gangsters, a nod to the original Eddie's Wonder Bar, which drew Chicago mobster types.
The much larger Coliseum Bar, built in 1995, has a capacity of more than 500, including a second-floor banquet hall and space filled with big screen TVs that is usually packed for big games. It's been the site of countless parties and receptions.
The two properties were assessed at a total $1.06 million in 2020.
Before COVID-19 hit, it would have been impossible for the businesses to be any stronger, driven by neighborhood ties and customers, sports events, concerts, shows and other activities at the Alliant Energy Center, Delaney said. But the pandemic forced him to close both establishments in March 2020. The Wonder Bar reopened in September, but the Coliseum Bar, which relies on much larger sales volume, opened for a few weeks in June before closing and remaining shuttered.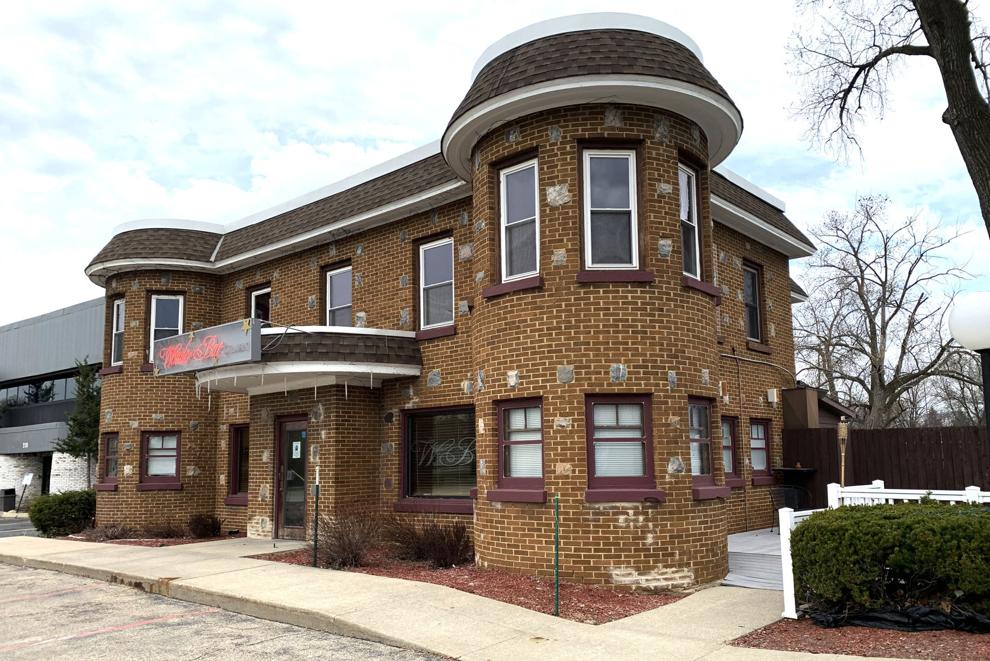 Delaney has been confident both establishments could recover once the pandemic wanes, but he became intrigued with McGrath's plans. "This is not a COVID sale," he said. "The opportunity presented itself. Who better to partner with than Lance McGrath?"
City Council President Sheri Carter, 14th District, who represents the site, said she regrets the loss of two long-standing local establishments but believes the proposed redevelopment is appropriate. She said she has not had a neighborhood meeting yet but is comfortable with a building height typically found Downtown because the property is not close to homes. She said she believed residents will support the housing and commercial uses.
"I think this is a good location for this development," she said.
Some details
The proposed structure contains lots of glass and balconies and features a four-story, 336-space parking garage on the first three floors, with 12,500 square feet of commercial space topped by the 291 housing units.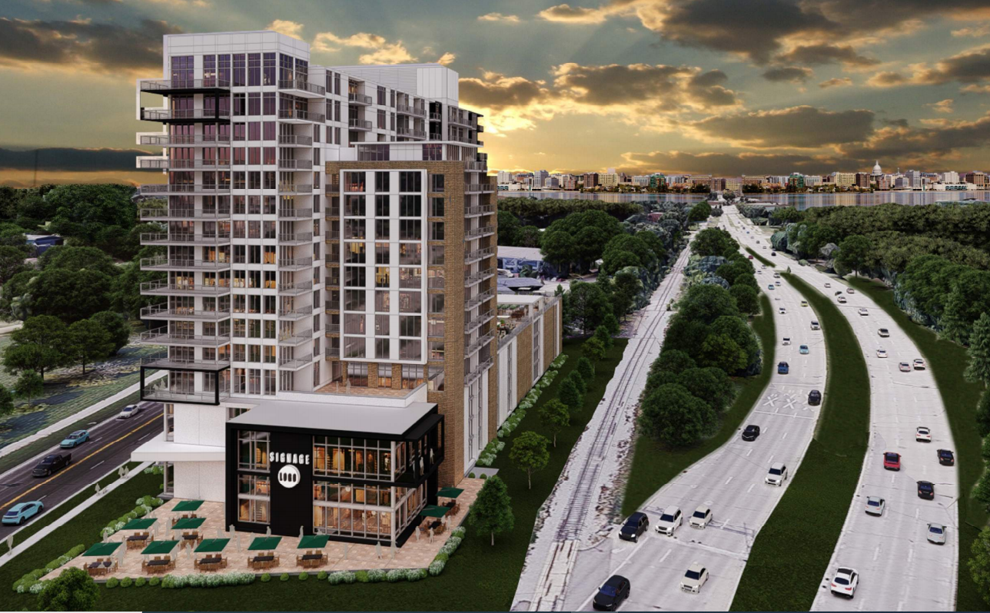 The first floor may offer a café or small restaurant with outdoor terrace space, while the second and third floors could be devoted to commercial space and offices, McGrath said. The housing would include a mix of studios, one-, two- and three-bedroom units, he said, adding that he is exploring some low-cost units in the building.
The building would step back at the fourth and 14th stories and would include lots of common space, an outdoor terrace on the fifth floor and community room on the 14th floor, he said.
The site is outside the mile radius of the Capitol and far enough away from the airport that the height restrictions that are often a factor Downtown and in the Capitol East District do not come into play at this location, city planner Colin Punt said.
The project would require approvals from the Plan and Urban Design commissions and the City Council, including Plan Commission approval for conditional uses for building height, housing in a mixed-use building, and probably for retail or restaurant uses, Punt said.
McGrath said he hopes to start construction around Sept. 1 and complete the project in spring 2023.
---
BOYS AND GIRLS CLUBS OF DANE COUNTY'S NEW CAPITOL SQUARE HUB