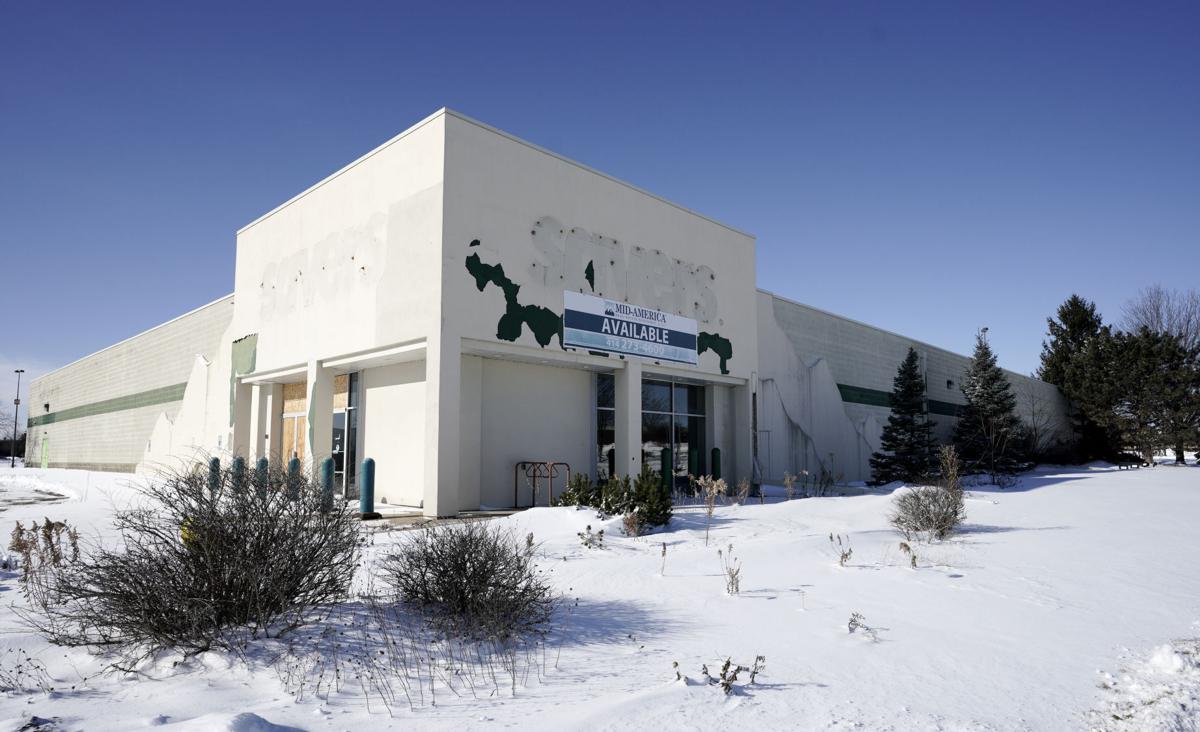 A developer is threatening to drop a potential $100 million, 400-unit luxury housing project if the city and Dane County move forward in locating a permanent shelter for homeless men in a vacant big-box store near East Towne Mall near the housing project site.
But Mayor Satya Rhodes-Conway said the city remains committed to the much-needed men's shelter at the location and that the city and partners will do everything possible to be good neighbors.
"I remain committed to the project and to make sure we have a dedicated, purpose-built shelter for homeless men," she said. "This is something the city has been working on for years."
On Jan. 28, after a 10-month search and a failed attempt to buy another site, Rhodes-Conway and Dane County Executive Joe Parisi proposed spending $2.6 million for a 31,500-square-foot building on 2.67 acres, which formerly held Savers and Gander Mountain stores, at 2002 Zeier Road. The partners would spend $400,000 more for environmental studies and other costs.
Objections raised
In recent weeks, Bill Cutler, director of real estate for Tachbrook Capital Management Group and a representative of Paramount Development of Sarasota, Florida, has written to city officials saying Paramount is under contract with JC Penny to buy 24 acres adjacent to East Towne with the intent of pursuing a $100 million-plus housing project with about 400 luxury apartments on the property. But the project "can't proceed" and "will not go forward" if the city and county pursue the homeless men's shelter at 2002 Zeier Road, he said.
There is a need for socially responsible initiatives to help the homeless, but the city-county proposal would drive down property values, increase crime and impact the success of retail businesses at and around East Towne, Cutler said. If Paramount drops the project, it would mean the loss of jobs, housing and about $1.5 million in annual property tax revenues, he said.
"It's unfortunate the developer is opposed to it," Rhodes-Conway said. "This is a (private) development that is very early in the process. We barely know what the outlines of their project would be. I don't know how realistic a project it is."
Cutler and Paramount officials could not be reached on Friday.
East Towne representatives and others have also written the city voicing opposition to the shelter location. But others have written in support of the city's effort.
Budget space
The city and county have each included $3 million in their budgets to support the acquisition and renovation of property for use as a permanent men's shelter. A final cost has not been determined.
The city's Finance Committee on Monday is scheduled to consider an agreement with BIP Enterprises LLC to buy the property at 2002 Zeier Road and to amend the city's 2021 capital budget to accept and use $3 million from the county for the project. The City Council will make a final decision at a later date.
Previously, when the COVID-19 pandemic struck, homeless men began sleeping at the Warner Park Community Recreation Center on the North Side. Before then, men were sheltered in cramped church basements Downtown for 35 years.
The city's purchase of property near East Towne is about trying to move from a system where the community has been able to do little more than shelter men overnight to one that also delivers the services and support needed to move men from shelter to stable housing, city community development director Jim O'Keefe said.
On Friday, Ald. Samba Baldeh, 17th District, who represents the area, released a memo saying a recent online community discussion with more than 70 participants raised "significant concerns" about the impact of a men's shelter in the East Towne area.
"The proposed site next to East Towne and the newly opened Global Market is more than six miles from Downtown where the clients are usually located," Baldeh said. "It is very unrealistic to think that a hundred or more homeless men will spend $4 per day on bus fare to get to the shelter. These folks are broke. That's why they're homeless."
The city, Baldeh said, should keep the men's shelter on First Street and build the Public Market near East Towne.
---