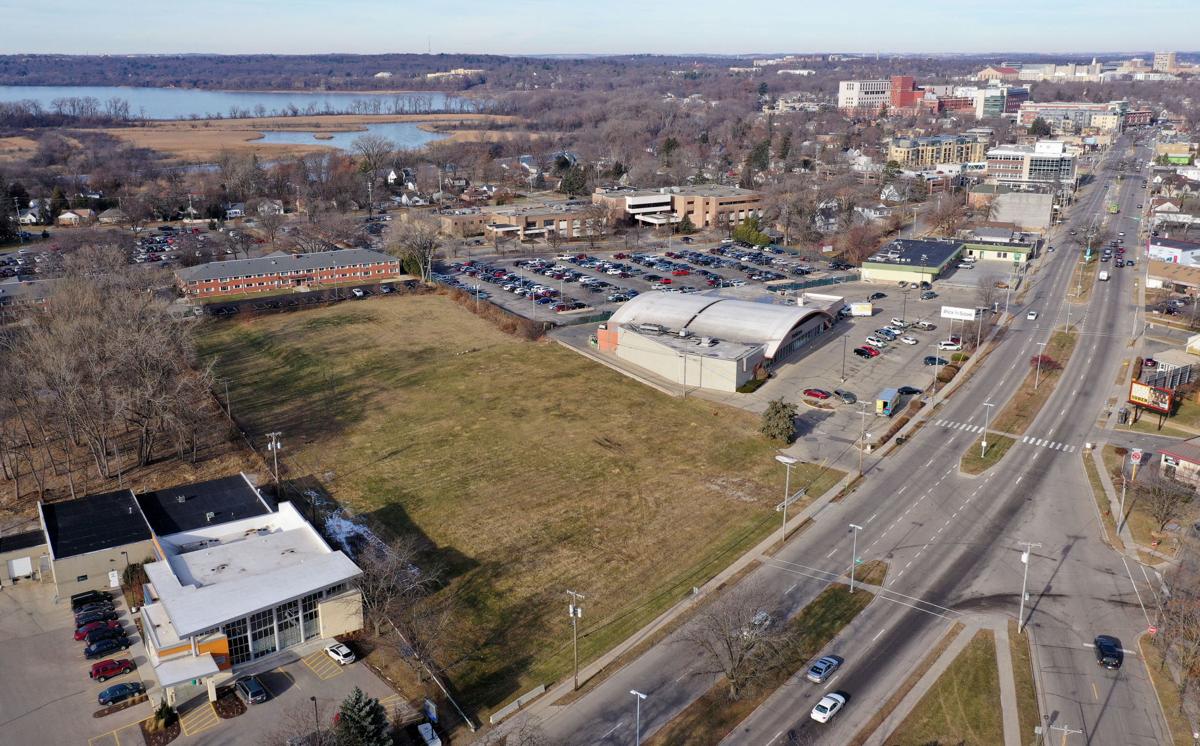 A developer has scaled back plans for a grocery store, housing and parking on a 3.5-acre, city-owned lot on South Park Street. But city staff say the $18 million project still doesn't meet some design standards and requires too much public financial support.
Welton Enterprises is now proposing a 30,000-square-foot grocery store (rather than 40,000 square feet) facing South Park Street with 90 parking spaces, and a separate four-story building at the rear of the lot with 52 units of mixed-income housing (instead of 69) and 70 parking spaces, half of it underground, on the vacant lot at 1402 S. Park St. Under a second plan from another developer that the city is also expected to take up, an existing grocery store next to the site would be demolished and replaced with a medical clinic.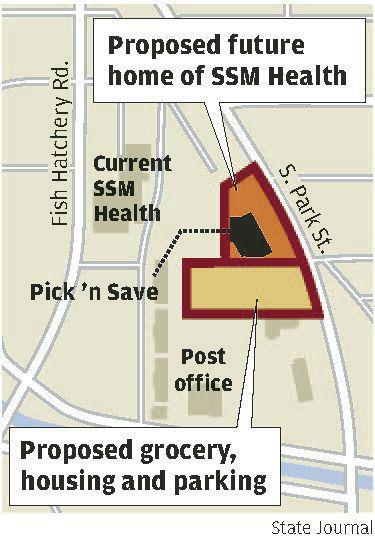 Welton is seeking between $3.1 million and $3.4 million in city financial support for the project, called "Truman Commons," split among a discount on land costs, city Affordable Housing Fund assistance and tax incremental financing (TIF).
"I think what we've proposed is a good development," Welton vice president Paul Molinaro said, adding that the project delivers a long-term solution for a full-service grocery that can be tailored to neighborhood needs and "workforce" housing for those with lower incomes and some market-rate units.
City economic development director Matt Mikolajewski said downsizing the project isn't a problem because the site has space limitations. But he said the grocery store should be two stories to meet city design guidelines and the project still does not warrant the level of financial assistance sought.
You have free articles remaining.
Molinaro said the grocery will be the height of a two-story building, and that Welton is exploring the possibility of some functional second-floor space. The development team also wants to further review financial assumptions with city staff, he said.
The city's Truman Olson Selection Committee is scheduled to discuss Welton's revised proposal at 6 p.m. Wednesday at the Madison Municipal Building.
In April 2018, two teams — Hovde Properties/SSM Health and Welton — each offered competing proposals to redevelop the vacant property, which once held the now-demolished Truman Olson U.S. Army Reserve Center. But in the summer, the teams, which also have properties abutting the site, asked the city to delay its review so they could combine proposals and forge a larger, more comprehensive plan for the area.
The partners later abandoned the joint effort, and earlier this year offered separate concepts.
Welton, which owns property to the immediate north that holds a 26,000-square-foot Pick 'n Save grocery at 1312 S. Park St., proposed a $24.8 million project including housing, grocery store and parking garage on the Truman Olson site requiring roughly $4.5 million to $4.7 million in city financial assistance.
SSM Health, meanwhile, unveiled plans to acquire the existing grocery store property from Welton to build a $75 million, 176,000-square-foot medical clinic and parking to replace its aging, existing facility at 1313 Fish Hatchery Road.
The new, scaled-back proposal for the grocery and housing addresses several previous concerns, Molinaro said.
The larger grocery store was potentially cost-prohibitive and bigger than needed to serve the neighborhood, he said. The revised proposal also eliminates a parking structure, which helped drop the TIF request by about $1.4 million. It also allows a groundbreaking for the grocery independent of the timing of securing state-administered tax credits for the housing, minimizing or eliminating the amount of time the neighborhood wouldn't have a grocery store.