The march of redevelopment on East Washington Avenue has reached what once was one of Madison's most beloved but now vacated places.
Anne Morrison and the shareholders of Urban Land Interests are proposing a five-story, mixed-use project with first-floor commercial space, 135 housing units and underground parking for the property that held venerable Ella's Deli, the toy-filled restaurant with hot air balloon-shaped marquee and outdoor carousel, for more than four decades.
Morrison tried to market the building as a restaurant, but the structure is in poor shape, equipment had been removed, and an operator could not be secured. The building, stripped of its signs and markings — a ghost of its colorful, bustling past — has stood vacant for more than two years. The original Ella's began as a small kosher-style deli, grocery store and restaurant on State Street in the early 1960s and closed in 1999.
Now, Morrison and ULI's shareholders are proposing to demolish the restaurant building, an adjacent house at 2812-14 E. Johnson St., and a three-story office building at 401 North Lawn Ave. for the latest in a parade of mixed-use projects peppering one of the city's main gateway thoroughfares.
"The site is dominated by a large surface parking lot and is surrounded by surface parking lots, drive-thrus and fast-food restaurants," Morrison said. "In fact, a few fast-food operations have approached us about purchasing the site. We think that would be a waste. With its proximity to the bike path, transit and basic services such as grocery stores, pharmacy, library, we think it's an excellent place to add needed housing."
The project is one building, but appears as two structures to soften the massing, Morrison said. It would be five stories facing busy East Wash with another section four stories as it meets North Lawn and the residential neighborhood. The developer, inspired by art in the area, intends to commission a mural on the building's East Wash frontage, she said.
"Ella's Deli was a colorful and flamboyant piece of Madison's landscape with striped façade and whirling carousel," she said. "I grew up in Madison and loved Ella's on State Street and East Washington. Our team really admires what the Balkins (family) were able to create. The Ella's building, however, was stripped before we purchased the site. We are hoping to also incorporate some of that whimsy and color through the muraled façade."
Neighbors enthused
Morrison has been communicating with neighborhood leaders for about a year and the plans received a warm reception at a virtual neighborhood meeting Monday evening.
"I am happy with the engagement of the neighborhood," said Ald. Syed Abbas, 12th District. "I am happy with the process."
The proposal calls for about 8,000 square feet of first-floor commercial space, which could hold a number of non-restaurant uses, Morrison said.
There are some concerns, including mitigating noise from roughly 40,000 vehicles that pass the location each day and potentially from Air Force F-35 fighter gets that are to be stationed at nearby Truax Field, Abbas said.
Green features
The project would offer 135 mixed-income apartments targeted to those making $20,000 to $60,000 annually and amenities including common areas for residents, a landscaped courtyard, and 107 underground parking spaces on one level and 11 surface parking spaces.
It would also include sustainable features including high-efficiency HVAC systems, electric vehicle charging spaces and a partial green roof, Morrison said. The development team is also exploring solar energy systems as well, she said.
"There is a special pressure in doing any project that adds to the built environment — pressure to design something beautiful and sustainable that adds to our community," she said. "I feel the pressure to do my part to help address our housing crisis and provide attractive, comfortable well-built places for people to live. With the city's investment in Bus Rapid Transit, it's important that redevelopment sites along East Washington leverage that resource and contribute to the sustainability of the BRT system."
The proposal complies with existing zoning, Morrison said. The Imagine Madison Comprehensive Plan adopted in 2018 calls for buildings of up to six stories in this location and 130 residential units per acre, while the proposed project would be five and four stories with about 80 units per acre, she said.
The developers expect to make a formal submission to the city in late May, and would like to begin construction in fall 2020, but may not be ready to start until spring 2021 with the building opening in the first half of 2022, Morrison said.
Photos: Remembering Ella's Deli and its carousel over the years
Throwback photos: Remembering Ella's Deli and its carousel over the years
Ad for "new exciting" deli, 1976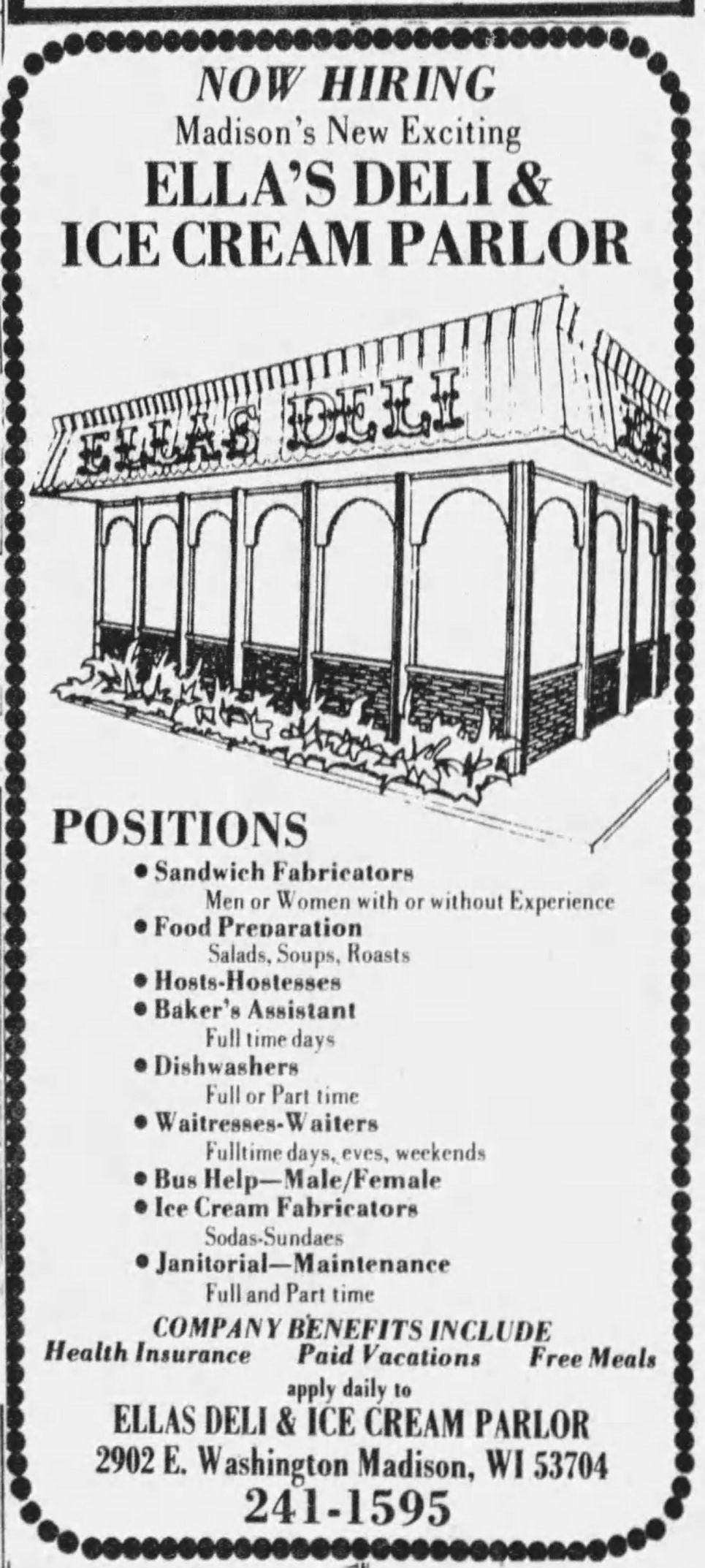 Riding the carousel, 1983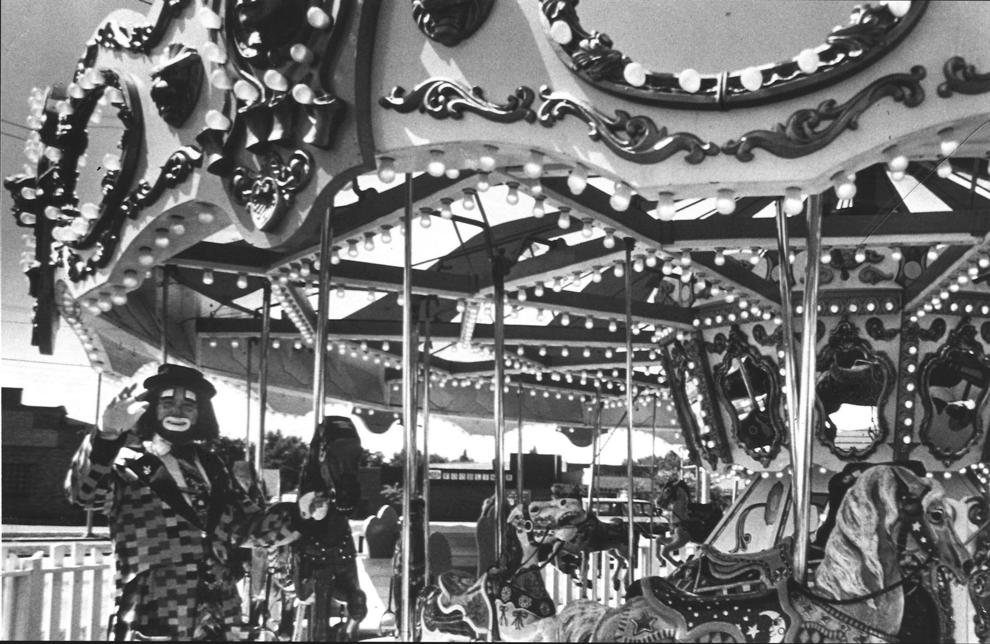 Ad from 1985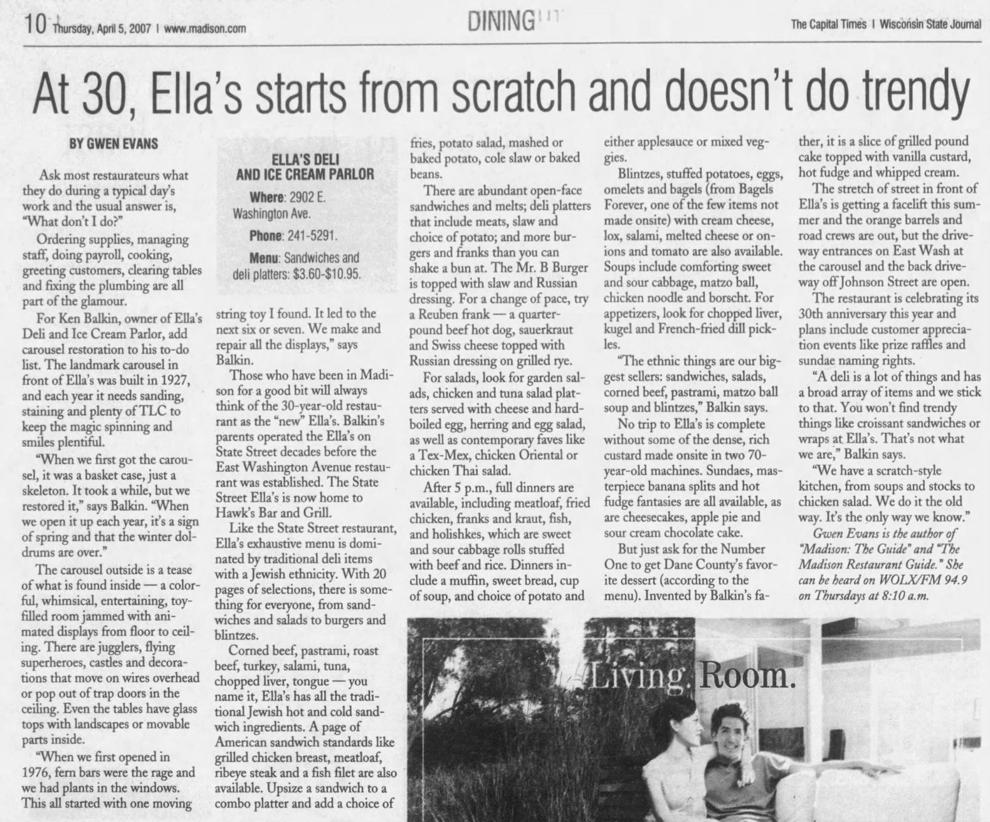 1995 Ella's Deli treat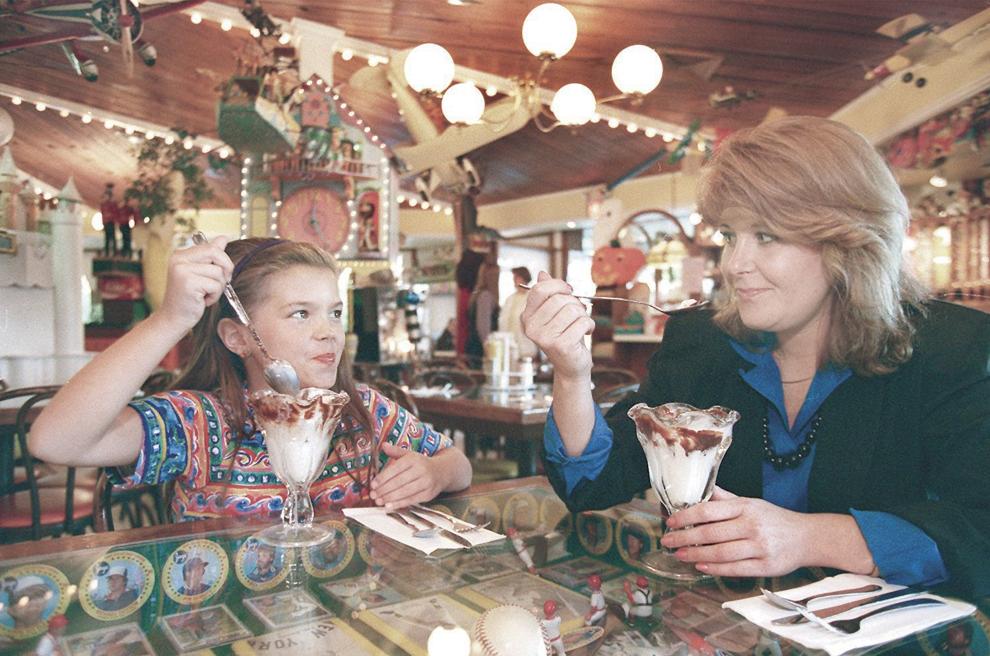 1996 Ella's Deli lunch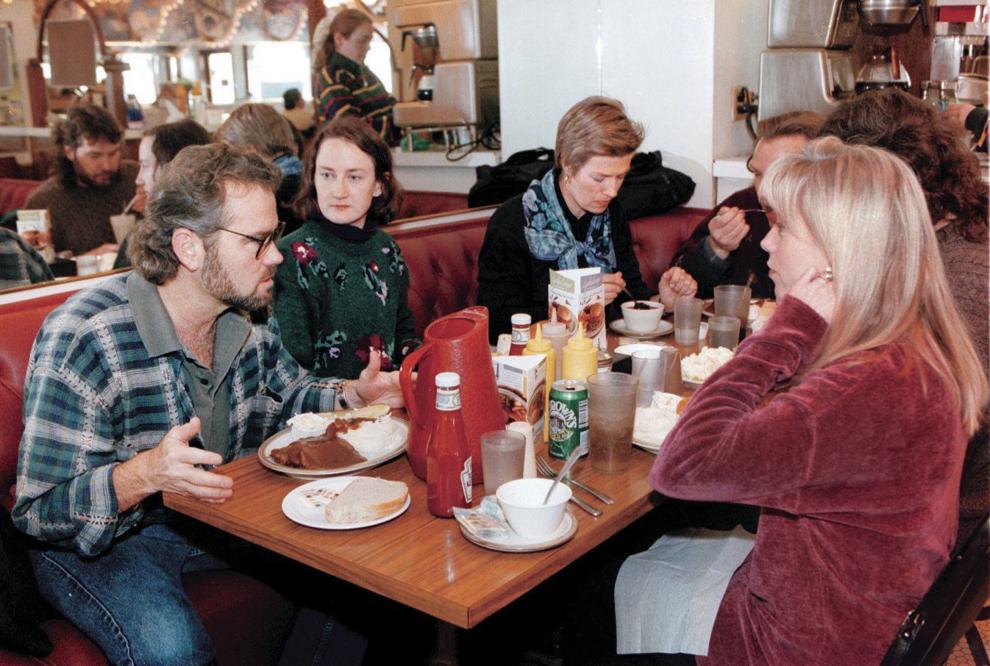 Kid's review of Ella's, 1998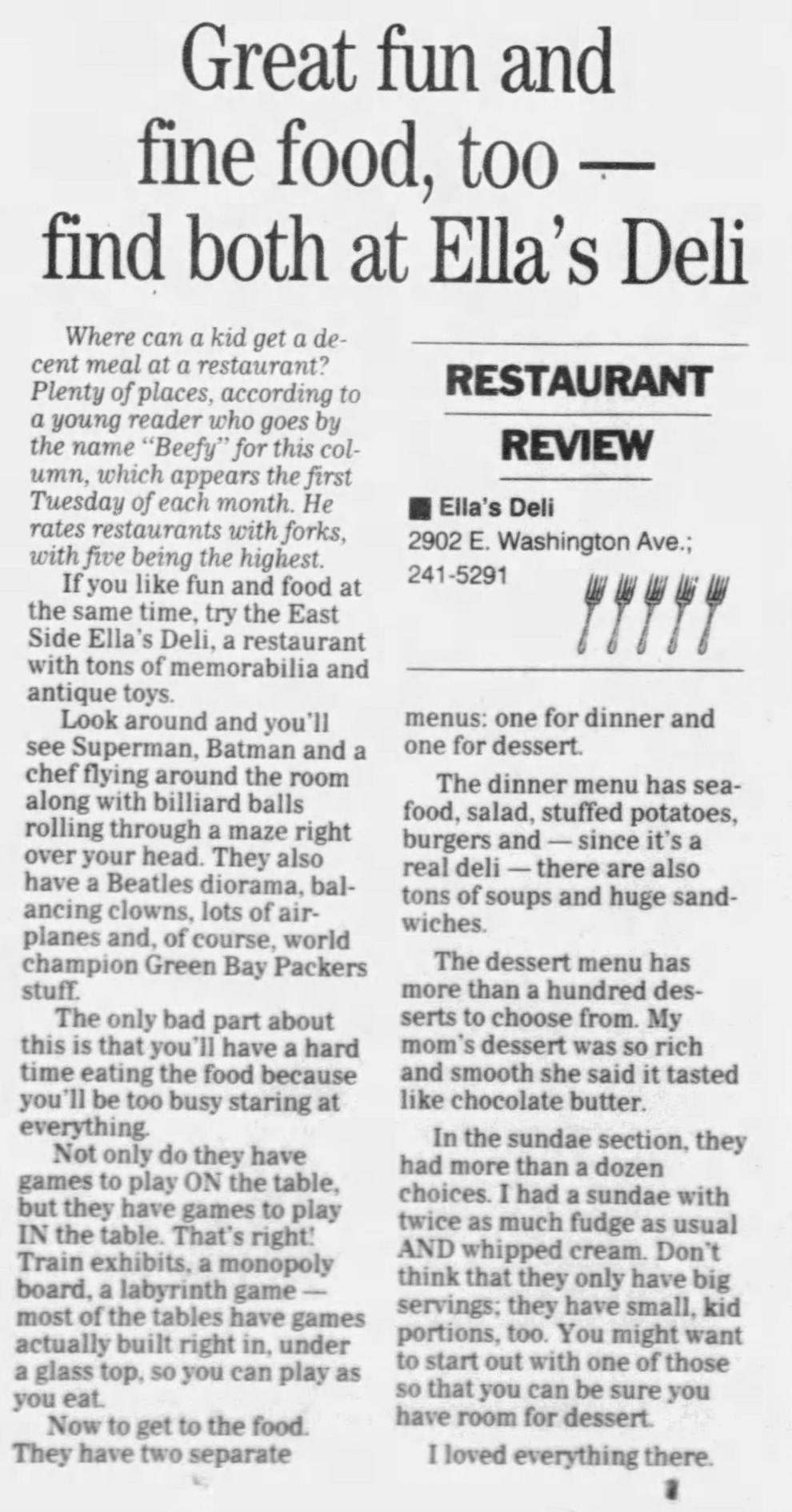 Dining review, 1998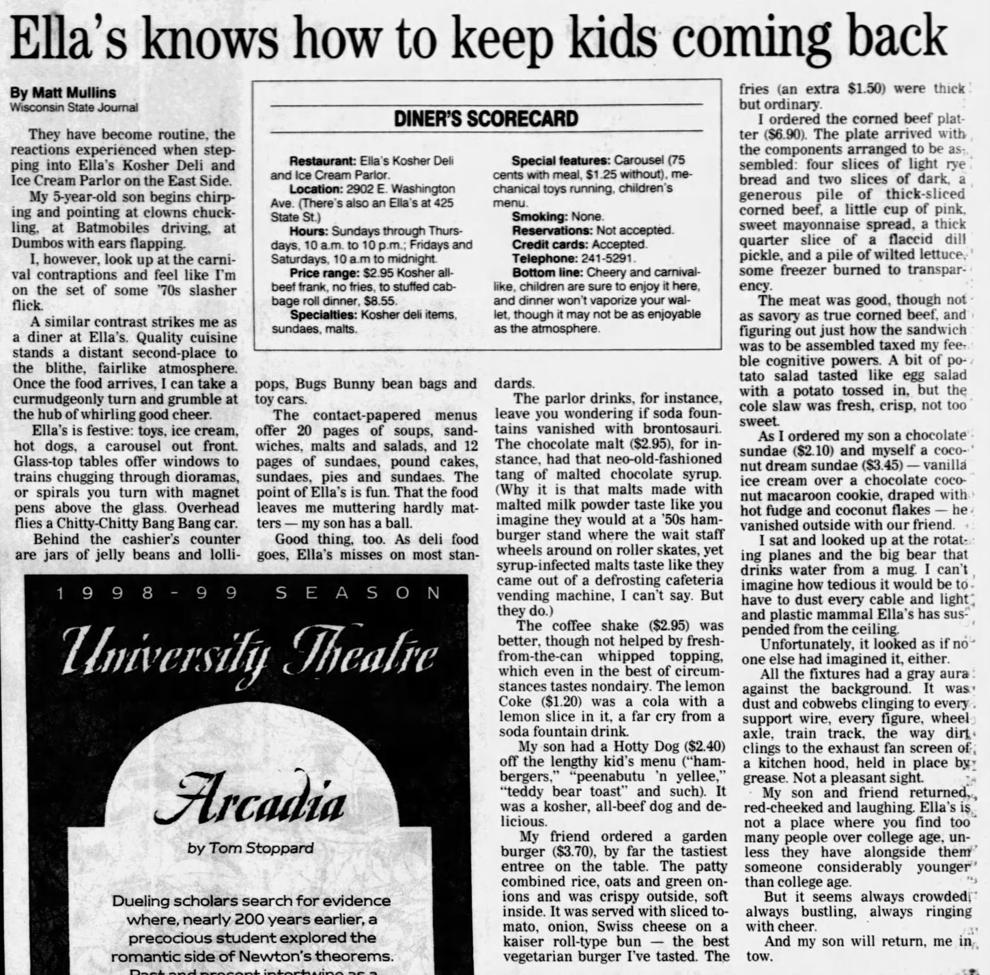 Al Gore visits Ella's, 1999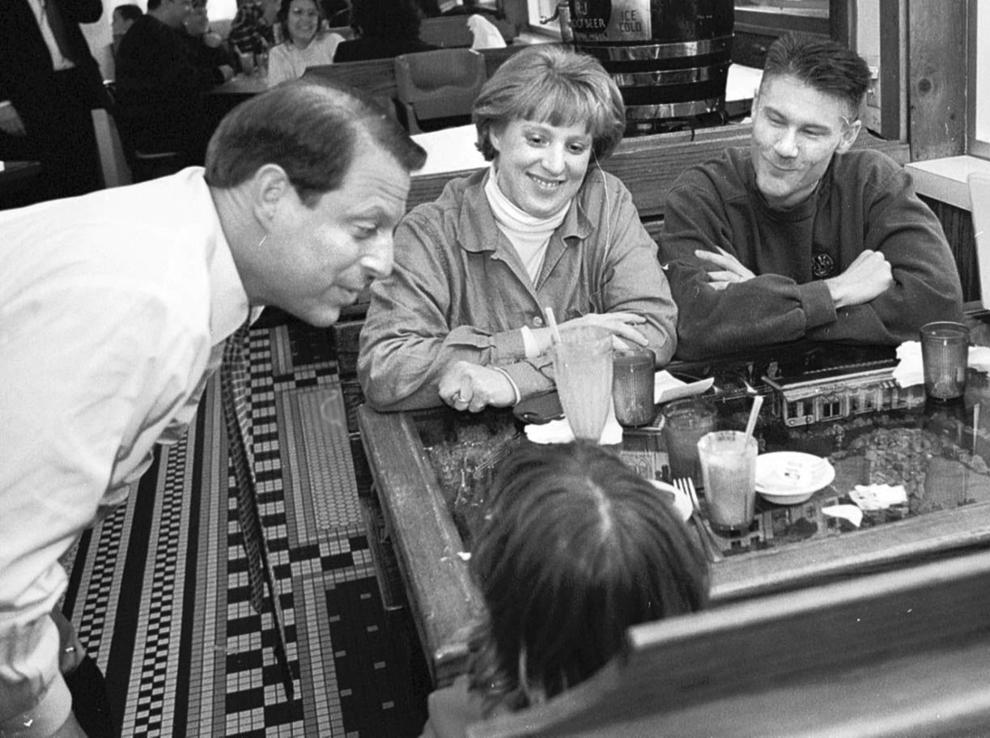 2000 carousel stickers

2000 Carousel inspection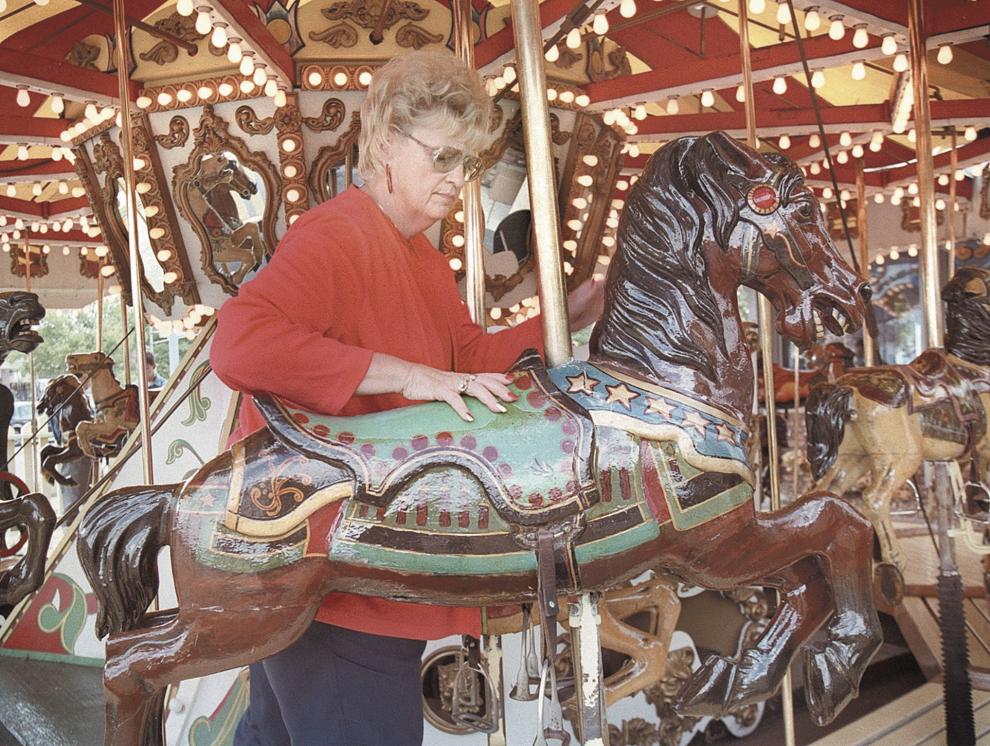 2004 Ella's Deli crepe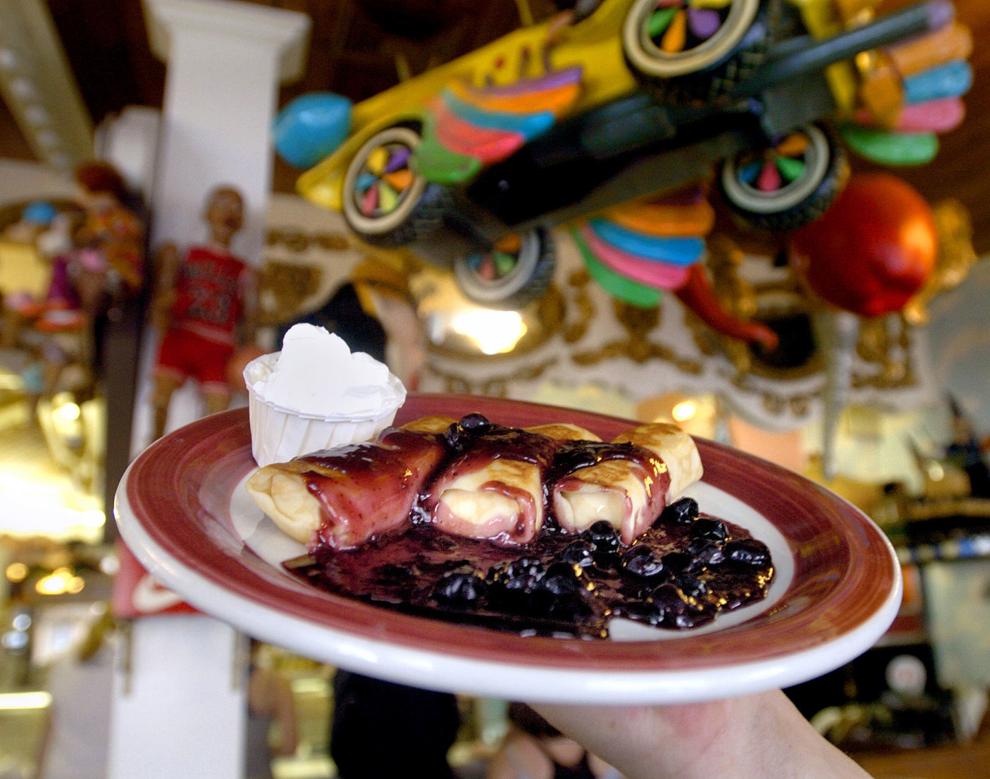 2004 bagel at Ella's Deli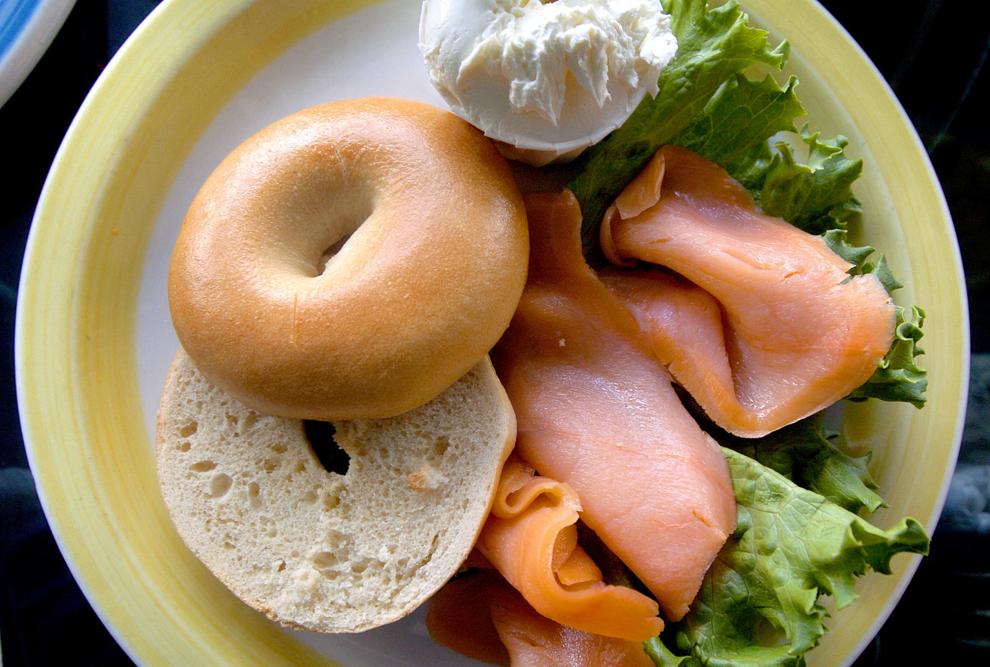 2005 Lights on the carousel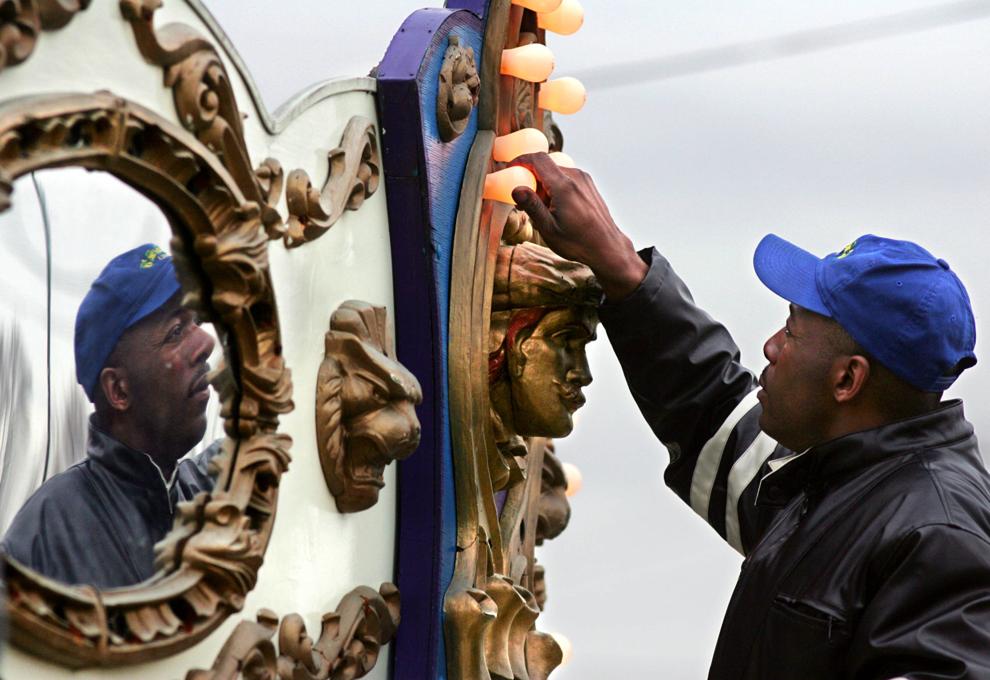 2005 Ella's pound cake sundae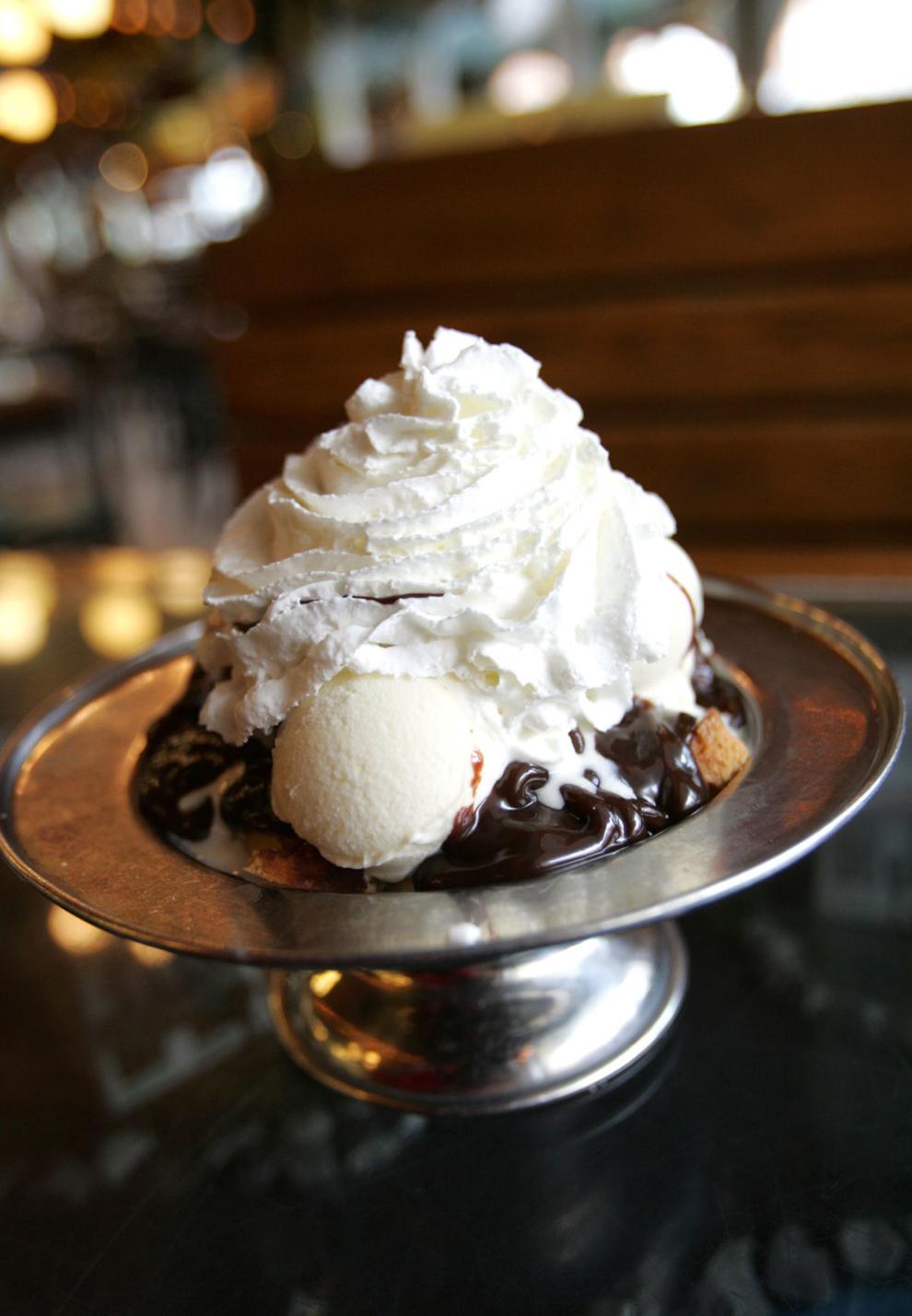 Dining review, 2007
2007 outside Ella's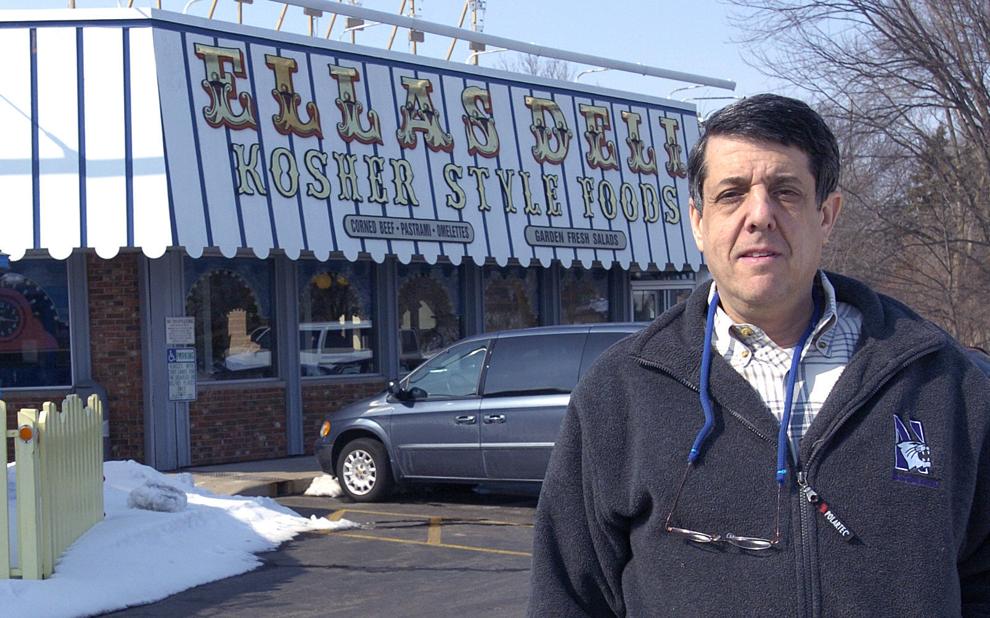 2007 Ella's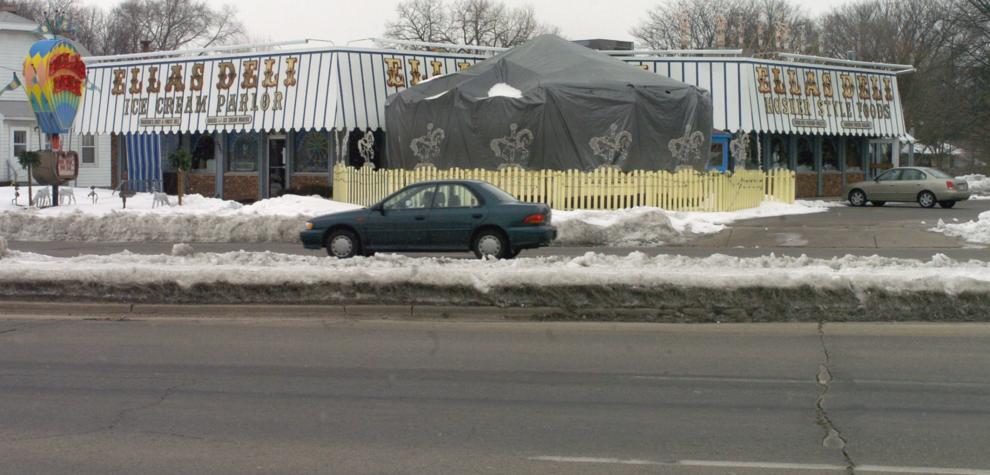 2008 Carousel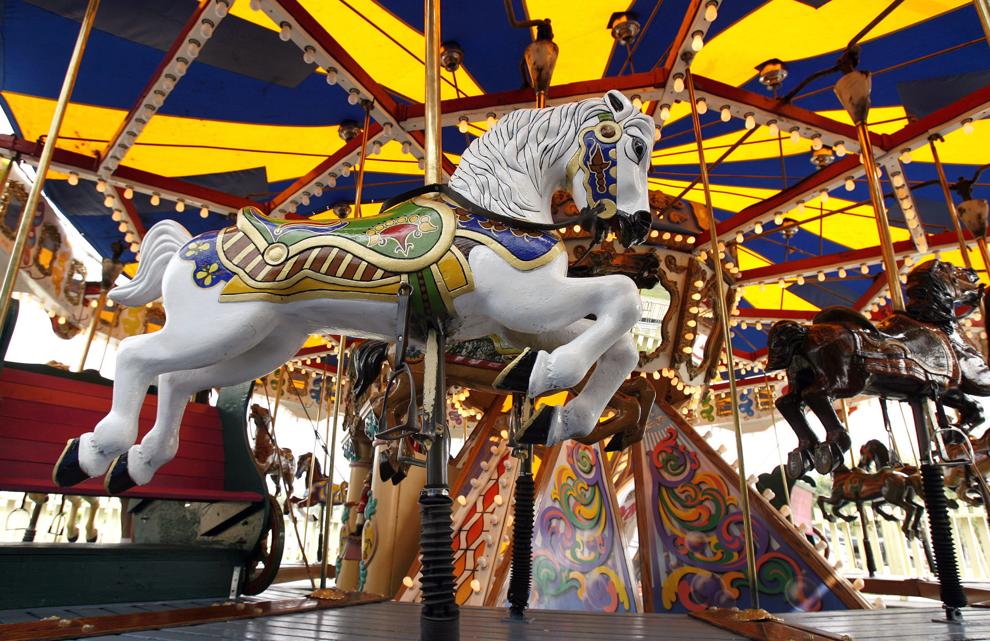 2008 Coffee and sundae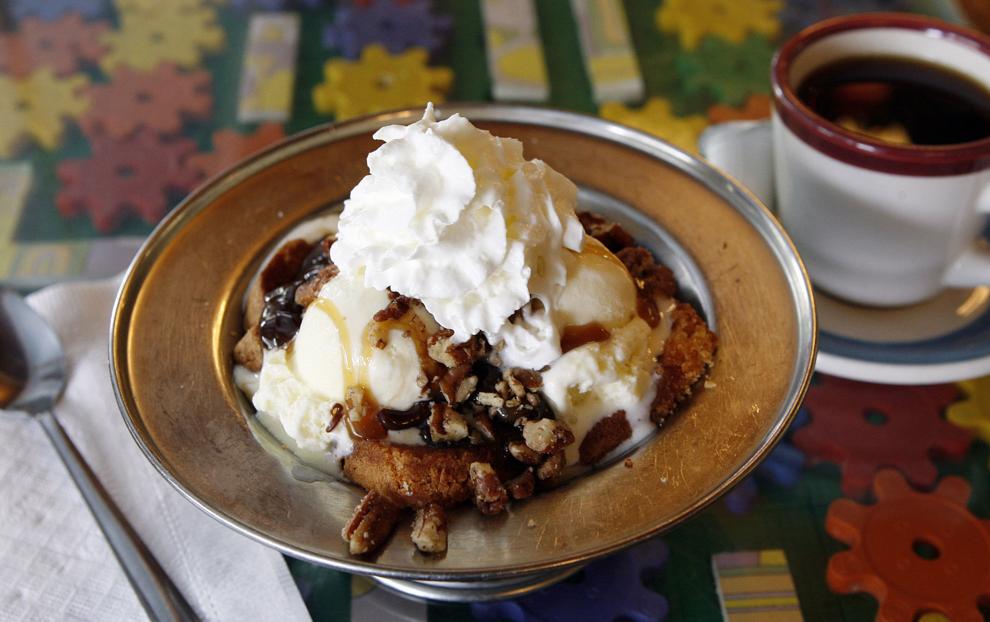 2009 Making a sandwich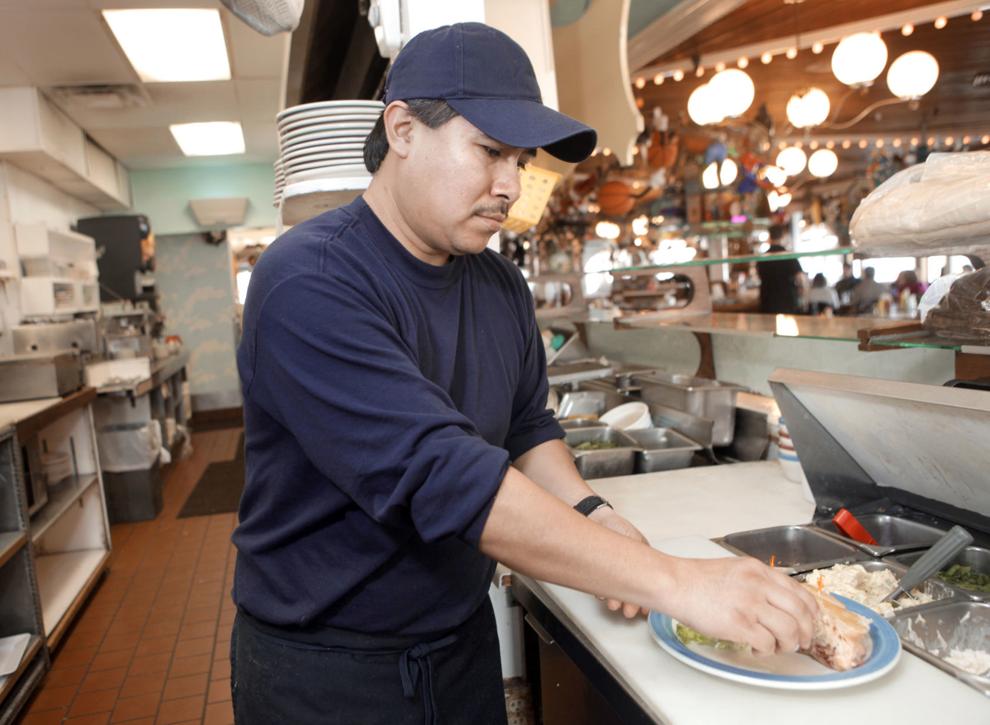 2009 Soup, sandwich and shake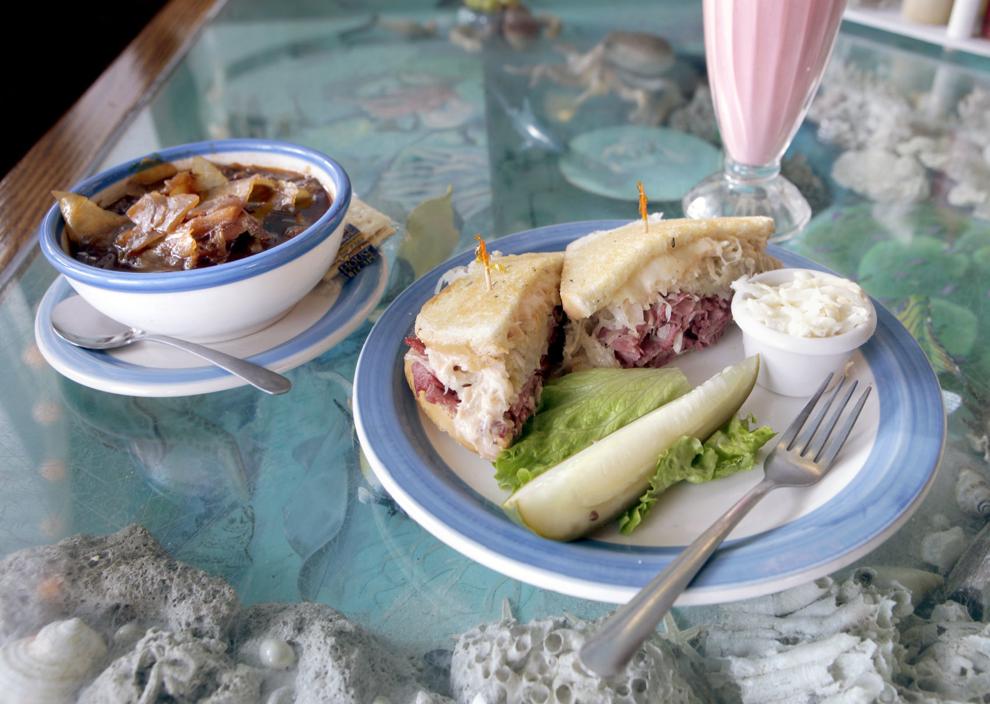 2009 Ella's interior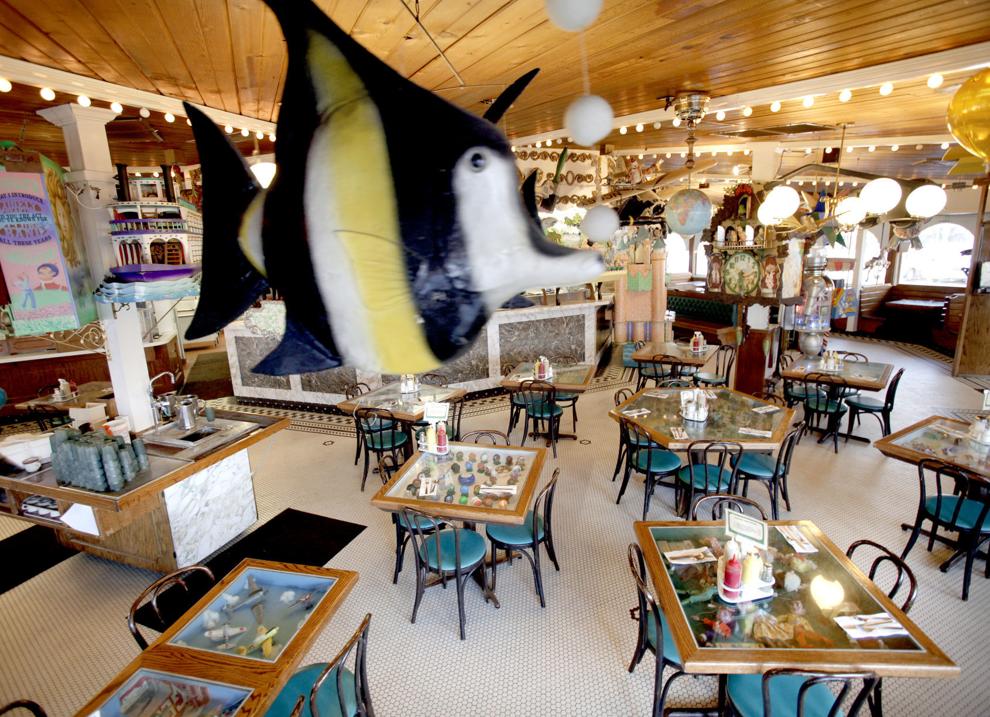 2009 Ella's balloon
2013 Ella's sodas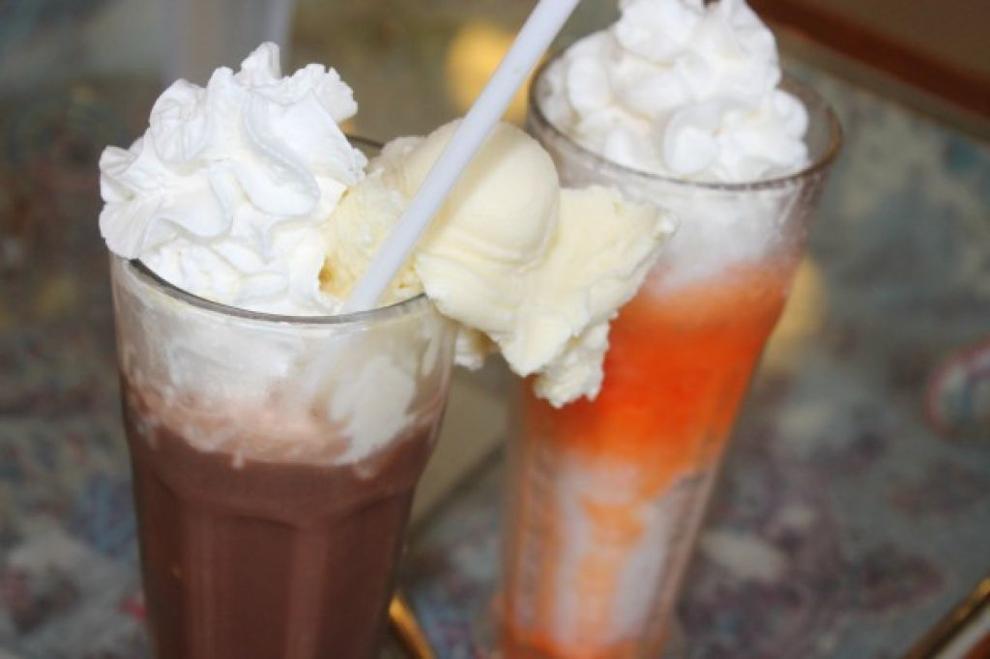 2014 Ellas carousel prep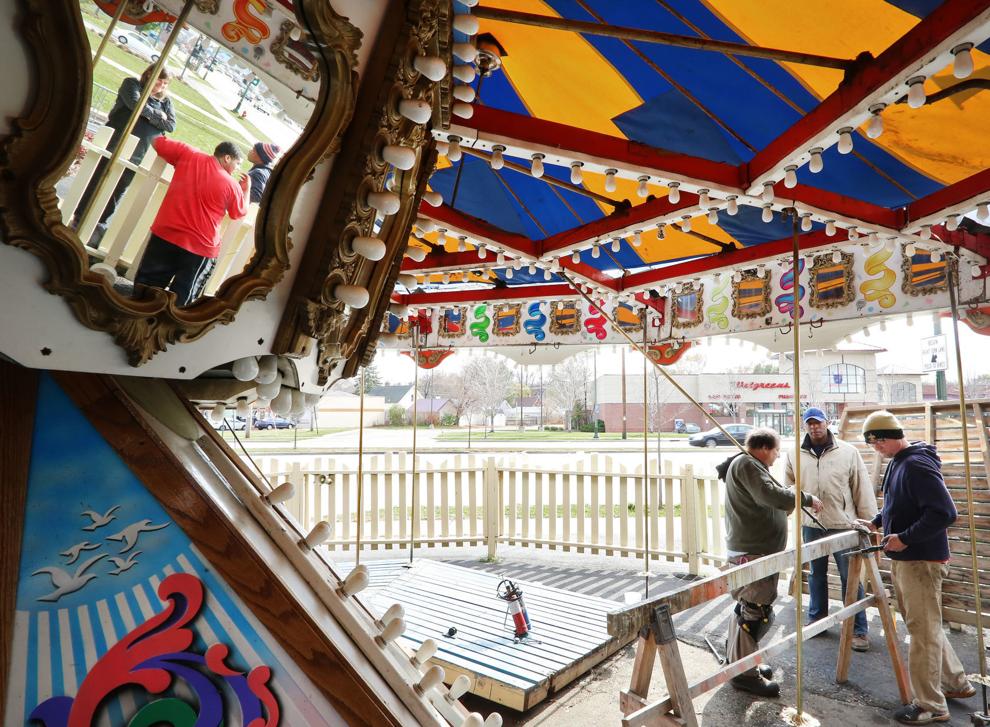 2016 Winterizing carousel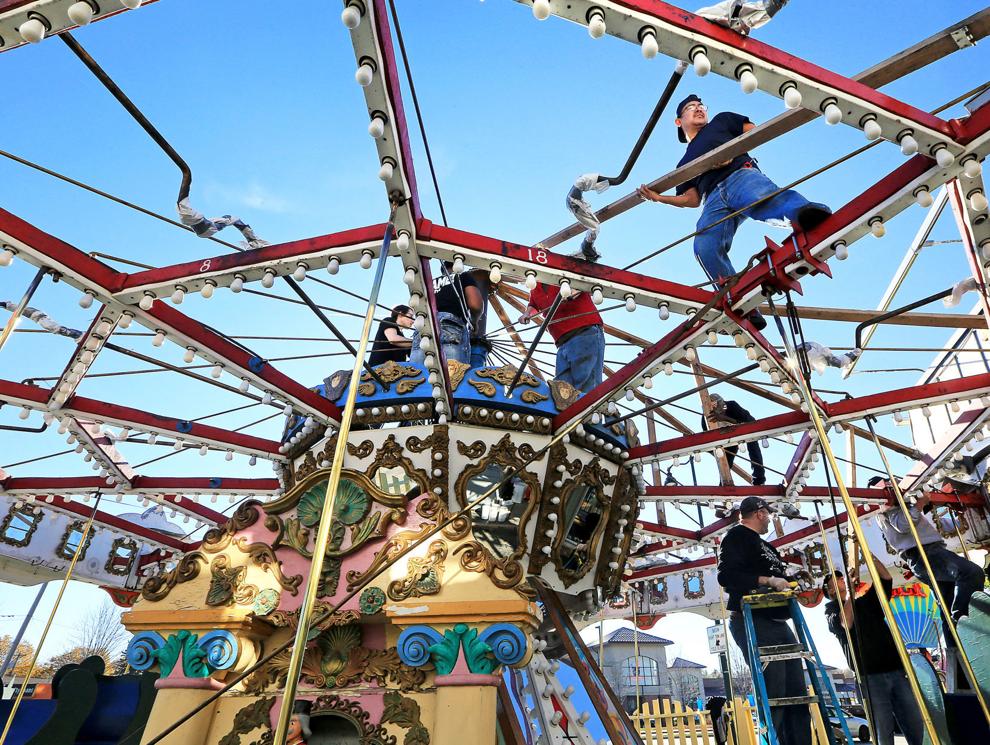 2017 Reassembling the carousel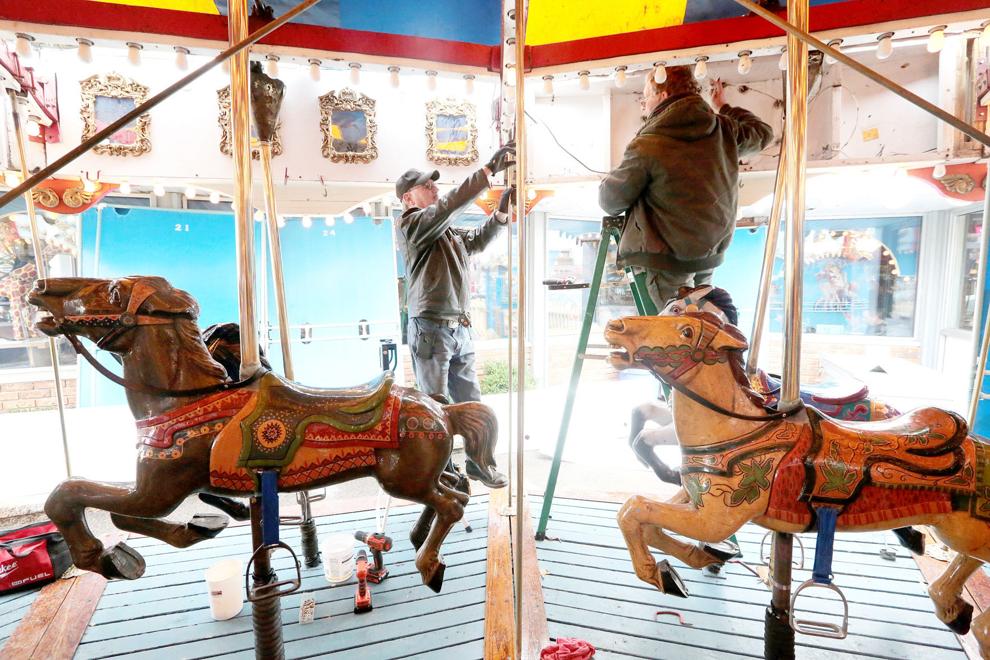 2018 Line on last day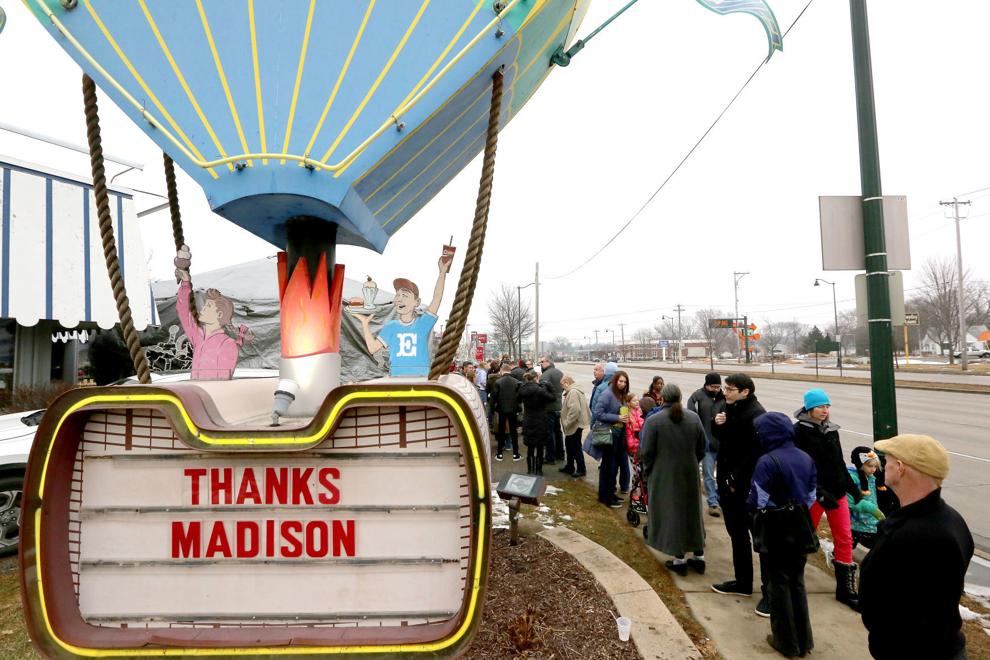 2018 Last day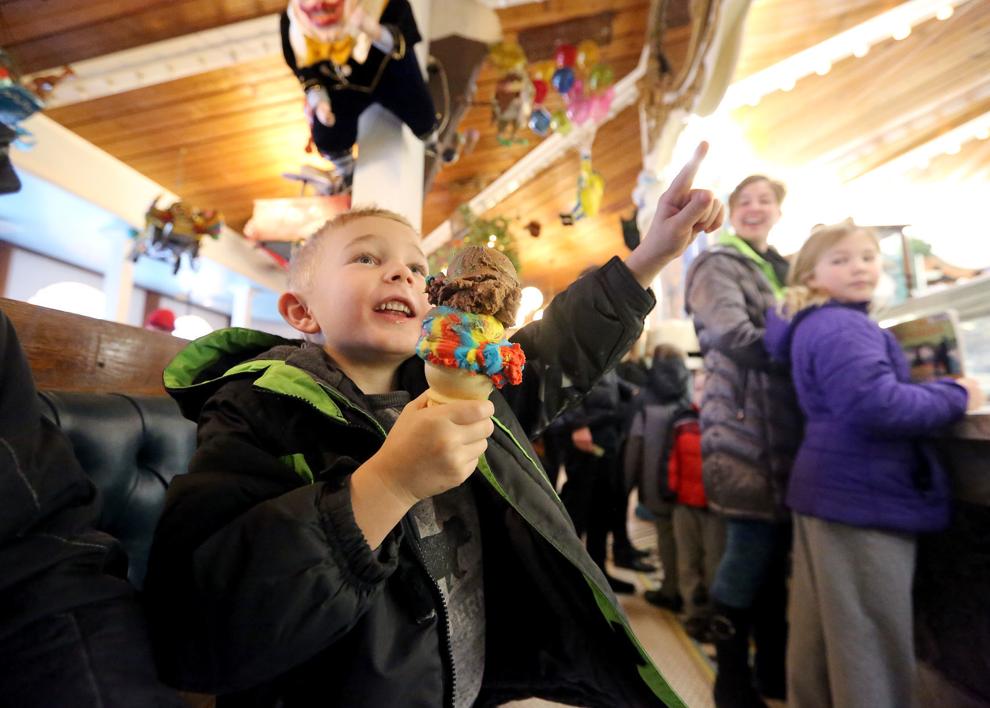 2018 Full tray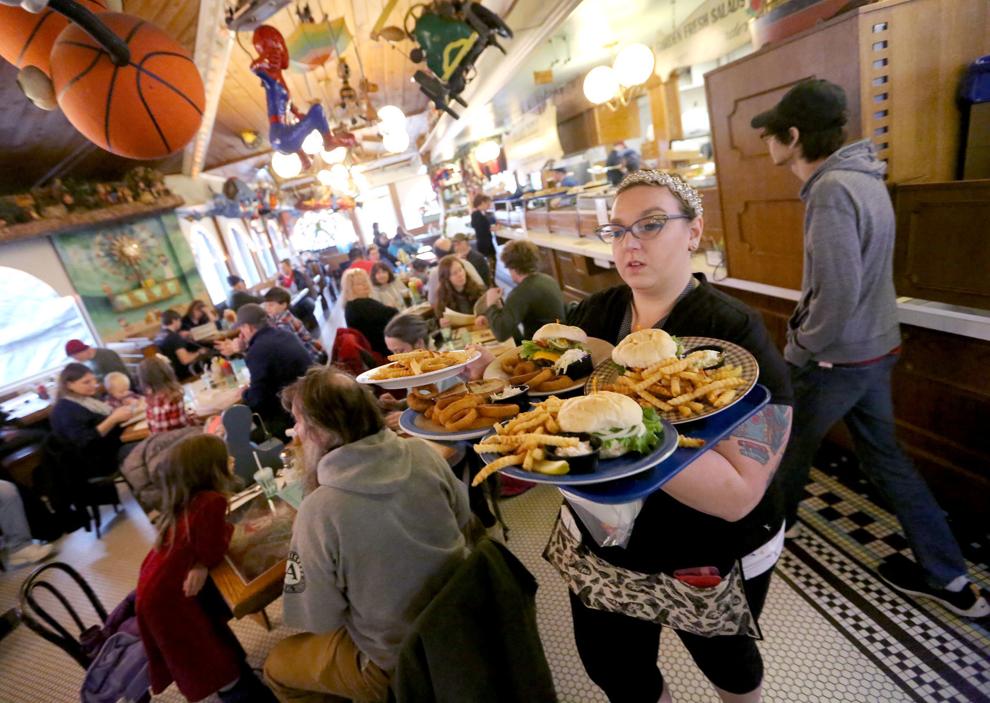 Moving the carousel, 2018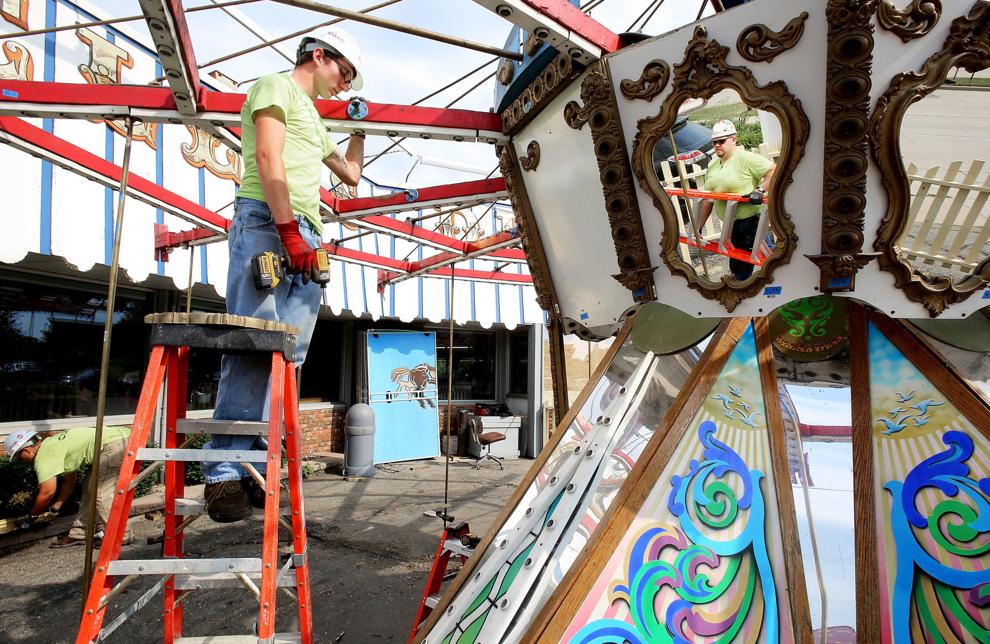 "With its proximity to the bike path, transit and basic services such as grocery stores, pharmacy, library, we think it's an excellent place to add needed housing." Anne Morrison, real estate marketer
"With its proximity to the bike path, transit and basic services such as grocery stores, pharmacy, library, we think it's an excellent place to add needed housing." Anne Morrison, real estate marketer
"With its proximity to the bike path, transit and basic services such as grocery stores, pharmacy, library, we think it's an excellent place to add needed housing."

Anne Morrison, real estate marketer