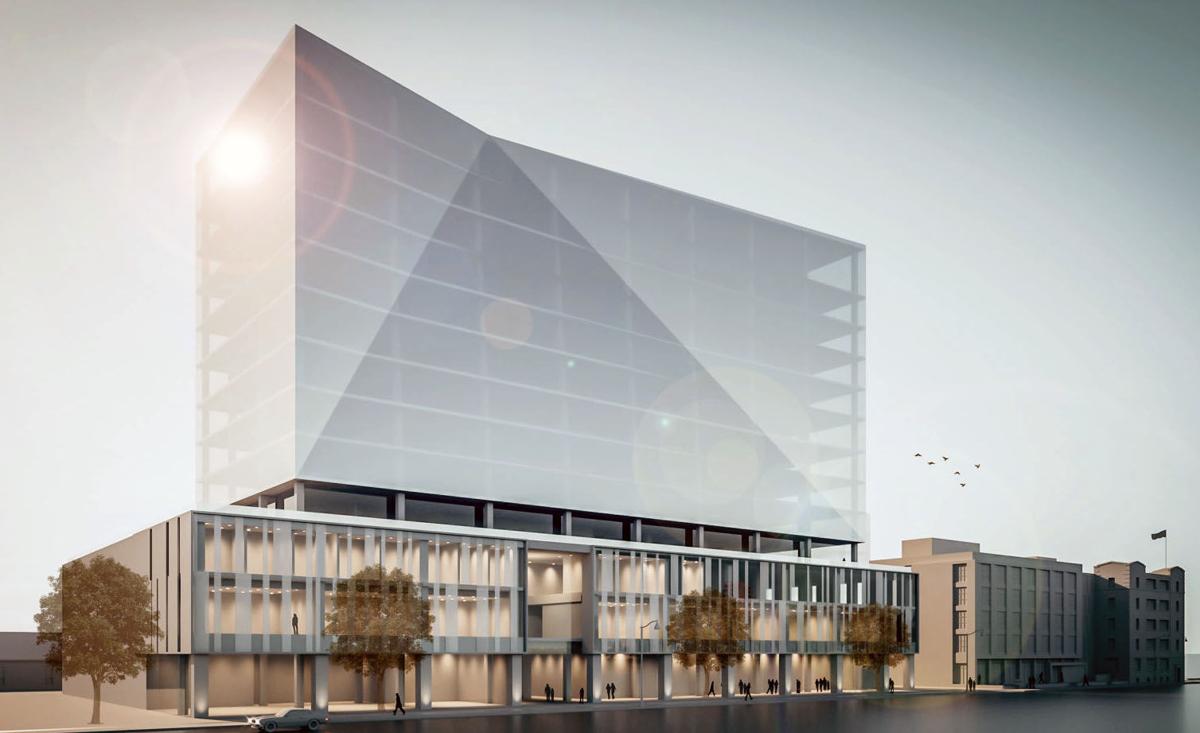 For the first time, city officials have asked a developer to analyze potential sunlight glare that would come off a proposed glass-dominated development on the Near East Side.
Last month, Madison's Plan Commission members requested developer Curt Brink to review glare from his proposed 11-story building on the 900 block of East Washington Avenue before they vote on the project.
At a Wednesday Urban Design Commission meeting, Brink said a consultant was conducting the study. He said it should be completed in time for the Plan Commission to review the findings at its April 22 meeting.
While city officials have previously reviewed studies of potential shadows from proposed developments, a glare analysis has never been conducted for the city.
"We've seen a lot of shadow studies; we know how to look at a shadow study," said UDC chairman Dick Wagner. "We, or the Plan Commission, or anybody in the public discussion of these projects, has not seen this kind of a study."
City staff members have suggested examining how glare would affect those on the field at Breese Stevens Field, those living in nearby high-rises and drivers of vehicles on East Washington Avenue.
The approximately 257,000-square-foot, mixed-use tower would be mostly sheathed in glass and include first-floor commercial space, offices above, a green roof and parking structure. It would join a number of other nearby developments along East Washington Avenue that have transformed the corridor in the last decade.
Vote postponed
The Urban Design Commission approved the project at its March 13 meeting, but asked the Plan Commission to consider potential effects of glare on the surrounding area before making its decision. The Plan Commission then postponed voting on the project on March 25 until Brink completed a glare study that could also be presented to the Urban Design Commission.
Brink, who previously said that the building's design already included glass that factored in potential glare, said the consultant's preliminary results are encouraging.
"We will not be a problem," Brink said. "They just want to see it, too."
While it wasn't cheap to hire a consultant for the study, Brink said at least it will set a standard for future glare studies in Madison and could help develop procedures for future city glare reviews.
Archipelago Village
The proposed development would be the next phase of Brink's Archipelago Village, which is across East Washington Avenue from Breese Stevens Field. This phase needs approval from the Urban Design Commission and Plan Commission.
Brink also is renovating a five-story, brick-facade building most recently used by Mautz Paint at the corner of East Washington Avenue and South Paterson Street, and constructing a contemporary, five-floor structure next door to create the 144-room Hotel Indigo. The hotel is scheduled to open sometime this spring.
The next phases of Brink's full-block project could include housing and commercial and office space.
Get Government & Politics updates in your inbox!
Stay up-to-date on the latest in local and national government and political topics with our newsletter.