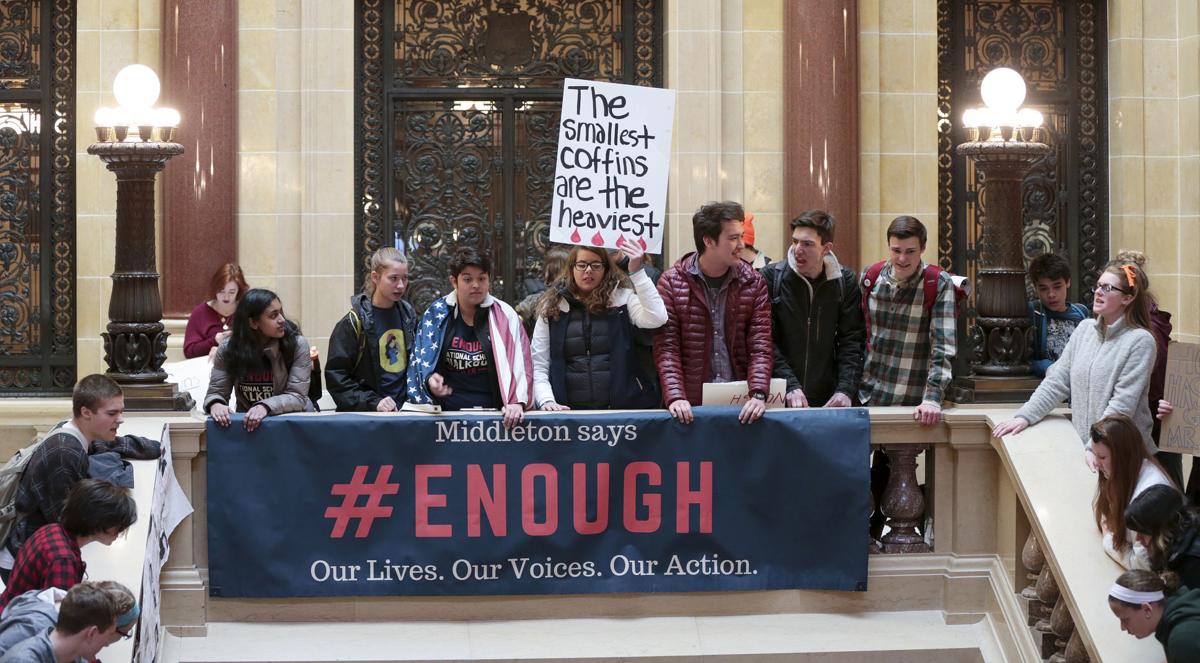 A Democratic proposal to exempt school safety measures from state-imposed limits on property taxes would cost property owners $85 million, according to a Legislative Fiscal Bureau memo released Wednesday.
State Superintendent Tony Evers, who is running for governor and supports such an approach, is calling for the Legislature to cover the cost that would be borne by property taxpayers with state general tax dollars as part of his proposal to address school safety, spokesman Tom McCarthy said Wednesday.
Evers' proposal also includes $50 million to boost behavioral, mental health and violence prevention programs in schools.
Gov. Scott Walker has said he plans to introduce school safety legislation before the Senate convenes Tuesday. He has not yet revealed any details, though he has expressed opposition to exempting school safety spending from revenue limits. His spokeswoman has said he supports a proposal the Assembly passed that would provide grants to school districts to cover the cost of armed security guards at schools. The funding would phase out over three years.
Walker, Assembly Speaker Robin Vos, R-Rochester, and Senate Majority Leader Scott Fitzgerald, R-Juneau, met on Tuesday to discuss possible school safety legislation and Senate Republicans also met to discuss a proposal Wednesday, the same day thousands of high school students swarmed the state Capitol demanding gun control legislation one month after a school shooting in Parkland, Florida, that left 17 dead.
After the Republicans met, Fitzgerald spokesman Dan Romportl said he would have a statement about the legislation Thursday. Earlier in the day, Fitzgerald said he expected the Senate would take up a school safety measure Tuesday, but that it would not be the Assembly's grant plan.
The Assembly has adjourned for the session, but Vos said he is open to meeting again in special session to take up a school safety bill.
Senate Minority Leader Jennifer Shilling, D-La Crosse, said her members prefer exempting school safety measures from revenue limits, as they did in the 2009-11 budget before Republicans removed that provision in the 2011-13 budget, over a grant program that phases out over time.
"I think school safety is so important that it needs to be a reliable or certain spending aspect of the budget, not something that would go away after three years," Shilling said.
Get Government & Politics updates in your inbox!
Stay up-to-date on the latest in local and national government and political topics with our newsletter.