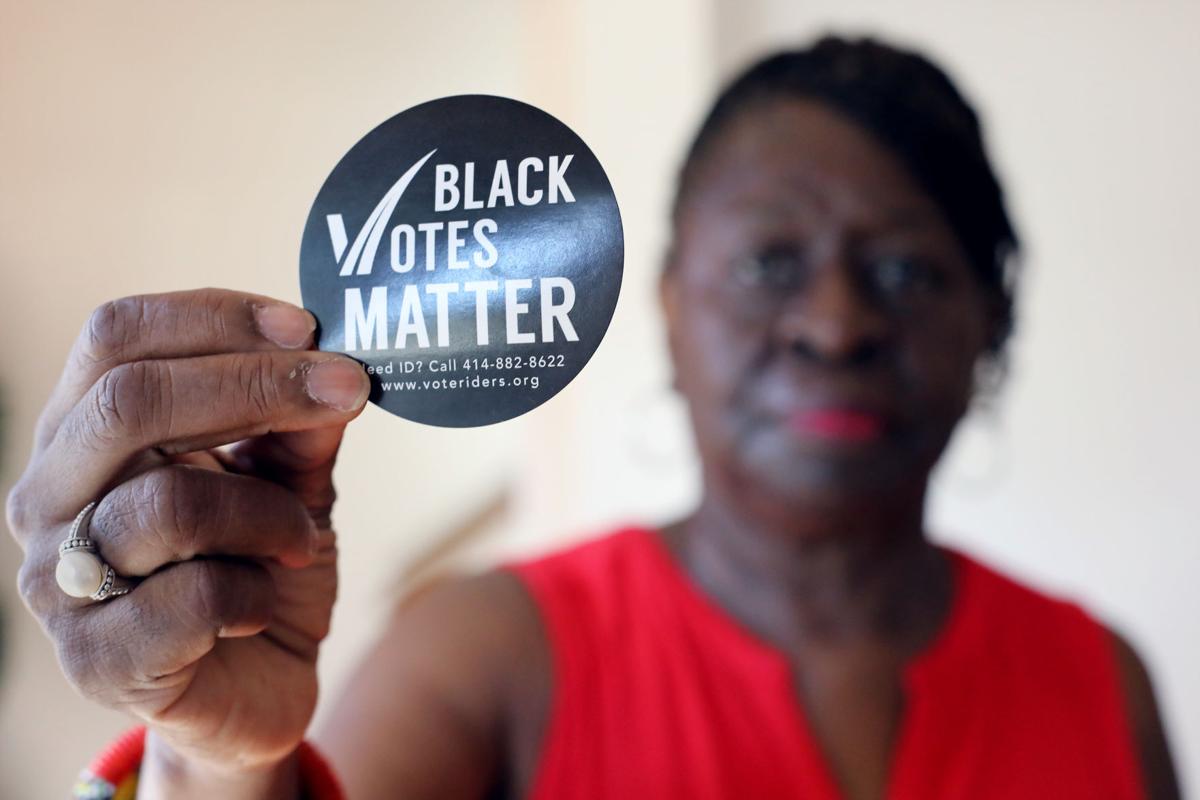 Eight months before a presidential election in which Wisconsin will be a pivotal state, Democrats and community organizers are searching for ways to eradicate barriers faced by low-income, mostly minority voters in Milwaukee.
Wisconsin's largest city had record-breaking turnout during the 2016 presidential primary, with nearly 24,000 more ballots cast than the 2008 primary.
But by November of that year, the state's voter ID law, registration difficulties, a lack of investment by candidates in the city and little enthusiasm among voters to support either nominee, among other factors, caused turnout numbers in the general election to plummet compared with previous years across the state's largest Democratic stronghold.
The November 2016 election results — Republican Donald Trump eked out a victory in the state by 22,748 votes — motivated organizers in Milwaukee to get more boots on the ground. Their goal: educate, motivate and empower residents in low-income neighborhoods and communities of color, which they say have been hit the hardest by the state's voter ID law.
The influence of canvassing BLOC by BLOC
Milwaukee-based Black Leaders Organizing for Communities, or BLOC, knocked on nearly 16,000 doors across the city over the course of 12 days, before this year's February spring primary. At times canvassers battled freezing rain, snow and temperatures that hovered in the teens.
The turnout was the highest of any February contest in Milwaukee since the 2008 Democratic presidential primary, according to the Milwaukee Elections Commission.
But the low turnout during the 2016 general election, caused in part by Wisconsin's voter ID law, continues to hang over Democratic voters, organizers and politicians in Milwaukee as they work to get out the vote during the 2020 election cycle.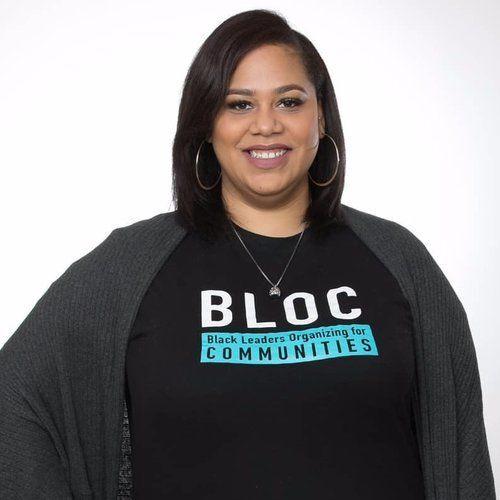 "I think (voter ID) was meant to confuse people," BLOC executive director Angela Lang said. "There's a lot of attempts at times on communities of color and black folks to try and suppress our vote, suppress our voice."
Lang created BLOC in response to the low turnout that she and members of her community witnessed in 2016. She was frustrated by the blame that was placed on the black community for the outcome of the election, and the lack of understanding behind the obstacles faced by black voters in Milwaukee.
"We knew the numbers coming in, we knew black voter turnout was down," she said. "But what does it look like to actually understand the reasons why people didn't come out and vote?"
The effect of legislation
In November 2016, Milwaukee saw a decrease of roughly 12% in voter turnout, or 41,006 fewer ballots cast, in the presidential election compared with 2012, according to the Milwaukee Elections Commission.
Some of the decline was undoubtedly related to President Barack Obama, the country's first black president, no longer being on the ballot, but Democrats and some researchers also point to the effect of voter ID and changes to voter registration.
"Our hope is now that there has been more comprehensive public education and outreach efforts that are more customized to communities in poverty, more people are aware of (the) photo ID requirement," commission executive director Neil Albrecht said. "We hope the majority of those 41,000 will return to vote in November."
The voter ID law, passed in 2011 by Republicans but put on hold while it faced court challenges, was in effect but not enforced during the 2015 spring primary. It was fully enforced for the 2016 election cycle.
Scott Kelly, chief of staff for Sen. Van Wanggaard, R-Racine, who was a co-sponsor of voter ID legislation, said the law didn't negatively affect Wisconsin voters.
"Turnout in elections continue to be at near or exceeding record levels," Kelly said in a statement.
Albrecht noted there were several reasons for the high turnout in the spring 2016 primary, including enthusiasm for Vermont Sen. Bernie Sanders' candidacy and both the Democratic and Republican primaries still being competitive in April.
"You can't just point and say '(voter ID) didn't have an effect, look at how many people voted,' you have to look at where those people voted, who voted and who didn't vote," Albrecht said.
The voter ID law wasn't the only hurdle voters faced in Milwaukee in 2016. Open registration, a program that Albrecht called "a tremendous assistance to people in poverty as far as registering to vote" was also phased out over the course of a few years and multiple bills leading up to the November election.
In 2013, a bill requiring all residents, excluding members of the military, to provide proof of residency when registering became law. Prior to enacting the law in April 2014, proof of residency was not required for voters who registered during open registration in the clerk's office or with a Special Registration Deputy.
"In Milwaukee, special registration deputies played a pivotal role in getting people registered because they took voter registration to their communities: door-to-door, street festivals like Juneteenth Day, church congregations," Albrecht said.
In March 2016, another new law effectively prohibited municipalities from swearing in special registration deputies to conduct voter registration.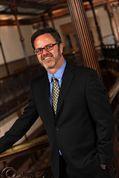 "This same act created online voter registration, through MyVote, that is beneficial to many but does not recognize the impact of the digital divide on people in poverty," Albrecht said.
The entire city of Milwaukee experienced some level of decline in voter registration between the 2012 and 2016 presidential elections, but the most impoverished city districts saw a significant decline in voter registration, between 24% and 38%, and a corresponding decline in voter turnout.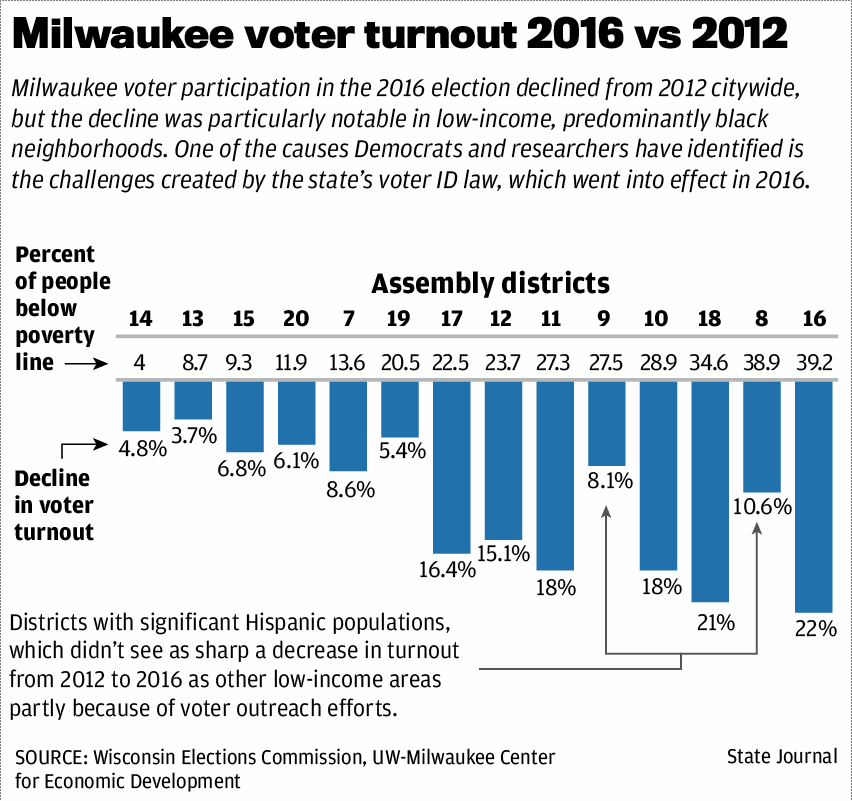 Voter purge
Rep. David Crowley, D-Milwaukee, said voter ID played a key role in disenfranchising voters in low-income areas and communities of color in Milwaukee.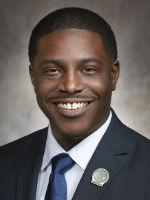 "We know that voter ID is an extreme barrier, it's no different than what was going on in Jim Crow days with the literacy test," he said.
Crowley encouraged his colleagues in the state Legislature to canvass in their districts leading up to the spring and fall elections to help educate and motivate voters in communities that saw a drop in turnout.
"You have to go through a lot of hoops to get a license," he said. "We need to do everything we can to make sure people have access to this."
Adding further confusion this year, a number of constituents in Crowley's district received letters that said they need to register to vote again, he said.
In February, a judge in Wisconsin's 4th District Court of Appeals overturned the Ozaukee County judge's ruling. The case has been appealed to the Wisconsin Supreme Court, which has yet to take it up.
Rep. David Bowen, D-Milwaukee, said a number of voters in his district showed up to the polls during the last presidential election and were turned away because they were removed from the voter roll, or at the incorrect polling location.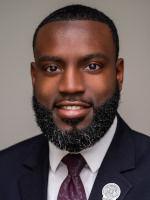 But it was the combination of problems with registration and the lack of investment by either candidate in Milwaukee that caused voters in his district to opt out from voting in 2016.
"You had a perfect storm of voter disenfranchisement," he said.
Motivating turnout
Rep. JoCasta Zamarripa, D-Milwaukee, said the nuance surrounding voter ID laws was enough to keep some voters in her district at home.
"Whether it was because they actually didn't have the required identification to vote or because they heard so much negativity about how much harder it is and just decided 'screw it,'" she said.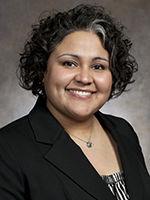 But, despite reduced voter turnout across Milwaukee's poorest neighborhoods, Zamarripa's district, which has the second-highest poverty rate among the city's Assembly districts and is home to a large Latino population, saw voter turnout dip far less than in other low-income areas, a shift she attributed to a paid media strategy that focused on Spanish language outreach.
"It was efforts like that, that helped get folks here on the Near South Side of Milwaukee out to the polls on Election Day," she said.
Zamarripa attributed prior low turnout to the transient nature of her working class district and resident's inability to take time out of their work day to head to the polls.
"I've got folks here in the district that are working two or three jobs and don't know about early voting," she said.
Because of the its reputation for low turnout, candidates don't spend time and resources in Milwaukee's Near South Side, which led to a further lack of enthusiasm toward voting among residents, Zamarripa said.
She and other Democratic state lawmakers believe the best way for a presidential candidate to motivate the electorate in areas with low turnout is to spend time and resources on the ground. In 2016, Democratic nominee Hillary Clinton did not visit Wisconsin during the general election.
"Those things help to create excitement and buzz," she said. "They're raising a ton of money to get the vote out, and that needs to include low voter turnout areas like ours."
Empowering neighborhoods
Year-round civic engagement is a priority for Metcalfe Park Community Bridges, Inc., an organization that focuses on educating and empowering members of the diverse Metcalfe Park community, located in Milwaukee's North West Side.
Melody McCurtis, the organization's deputy director of priorities, worked with Metcalfe Park Community Bridges as a lead organizer for four years and remembered the impact of voter laws in her community, in 2016.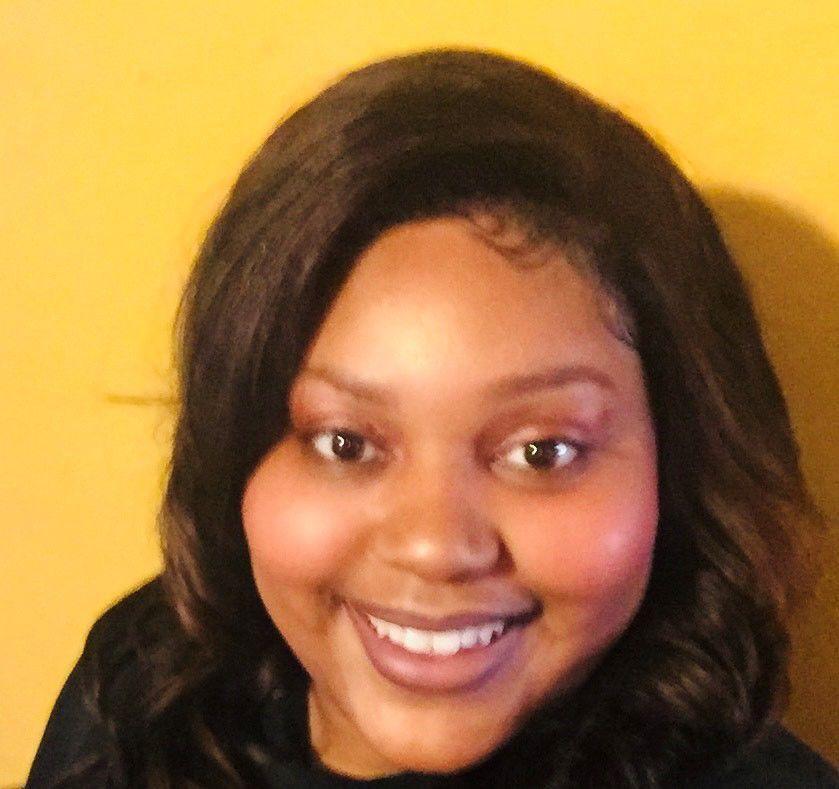 "It's disappointing," McCurtis said. "You're getting ready to vote and you're going through all of these hoops. It's hard to keep voters motivated when all of these voter suppression tactics keep popping up."
Metcalfe Park Community Bridges has increased voter outreach efforts since 2016. They hired canvassers from the neighborhood to go door-to-door to educate the public and keep them engaged leading up to elections.
And it's more than just party affiliation that will motivate voters in Metcalfe Park throughout the 2020 cycle. Voters want to meet the candidates and hear their platform. They want to see if the issues candidates are championing correlate with the issues that are top of mind in the community, McCurtis said.
Lang said minority voters and those in low-income communities didn't see the issues they face on a daily basis represented or discussed by the 2016 candidates on either side. They didn't see the candidates or their surrogates knocking on doors in their community, which led to a lack of motivation for voters to get to the polls, she said.
After the 2016 election results were released, Lang decided to stop waiting for candidates to come into neighborhoods of color in Milwaukee, and formed BLOC to see what it would look like if she and other members of the community worked to educate and empower their neighbors.
As a part of BLOC's community outreach plan, Lang developed a listening session and tour of Milwaukee's neighborhoods for candidates to attend. The candidate is asked to remain silent as a BLOC neighborhood ambassador knocks on doors to listen to the concerns of residents in the city's black communities.
The experience, called a Silent Canvass, is meant to provide participants with a glimpse into the life of Milwaukee residents to increase understanding of the issues they face. Gov. Tony Evers and former Democratic presidential candidates Sen. Cory Booker, Secretary Julian Castro and Rep. Beto O'Rourke, as well as contenders in other elections, took part in BLOC's Silent Canvass during their campaigns.
As 2020 marches closer toward the general election, BLOC is expanding their workforce to cover more ground ahead of the spring primary and to take on nonpartisan projects outside of the elections.