There was a time when it looked like Wisconsin would be the bright shiny political apple of 2020, but as humorist Will Rogers observed: Politics is applesauce.
Announced almost a year and a half ago, the 2020 Democratic National Convention in Milwaukee promised to shine a spotlight on battleground state Wisconsin, drawing more than 50,000 visitors — enough to rank among the state's 15 largest cities — and hundreds of millions of tourism dollars.
Democrats hoped the political bash would exorcise President Donald Trump's 2016 razor-thin victory here over Hillary Clinton, who crucially failed to visit the state during the general election campaign and lost by about 23,000 votes.
Then COVID-19 struck, crushing the prospect of mass gatherings like the DNC.
With the nation continuing to deal with the COVID-19 pandemic, the DNC Committee announced first that delegates and then that most convention speakers — including soon-to-be-nominee former Vice President Joe Biden and running mate California Sen. Kamala Harris — would not be attending in person. A village of TV, radio, online and print journalists the size of Oconomowoc has been scaled down to a small reporter pool.
The contraction dealt a major blow to any hopes of a traditional convention experience in Milwaukee and gifted more ammo to Republicans who say Biden is sleeping on Wisconsin.
"It certainly would have been an economic boon for Milwaukee, but that did not happen," Gov. Tony Evers, who will speak at the convention in person on Wednesday, told the State Journal. "Would that have been preferred? Without, COVID-19, yes. Without question, but I think this also is sending a message to the country that, even in these difficult times, you can put health and safety first."
State Democrats say they're focused on the positives as the convention kicks off Monday. While the majority of speakers will be attending online, DNC secretary and Wisconsin native Jason Rae said the four-day event still will be anchored in Milwaukee and the goal of nominating Biden to take on Trump in November remains the same.
"While this doesn't look like a traditional convention that you'd have before, I'm really excited for how we will use this as a rallying tool to move our party forward," Rae said.
For many, the DNC's COVID-19-related delays, reductions, relocation and adjustments have been understandable, but still painful.
"I wish they could have ripped the Band-Aid off ... but they pulled that Band-Aid off so slowly and painfully," said Senate Minority Leader Janet Bewley, D-Mason, a convention delegate. "But it couldn't be helped."
Trump doubles down
While Biden appears poised to accept the Democratic nomination online from his Delaware home, Trump plans to add to his list of Wisconsin campaign stops with a rally in Oshkosh on Monday — despite concerns raised by public health officials over holding such events during a global pandemic. Biden's campaign has held several Wisconsin-focused online events, but he has yet to formally visit the state this year.
As the DNC kicks off on Monday, Trump will hold a campaign stop at Oshkosh's Basler Flight Service to talk about "Biden's failures on jobs and the economy," according to a statement. Vice President Mike Pence, who also has made multiple stops in Wisconsin this year, is expected to visit the state on Wednesday. Evers said he expects both to wear a face covering during their visits, in accordance with the governor's statewide mask mandate.
Lt. Gov. Mandela Barnes on a Friday video call with reporters described Trump's visit as "a desperate move that will put lives at risk."
"People have put their own lives on hold right now," Barnes said. "With the president's visit, they see a level of irresponsibility that should never be in the White House."
Scott Spector, senior adviser to the Biden for President campaign in Wisconsin, said the different approaches by Biden and Trump to campaigning in 2020 sum up how each candidate is approaching the pandemic.
"President Trump and Vice President Pence seem to throw caution to the wind and are willing to put peoples' health and safety at risk," Spector said.
In addition, the Republican National Convention was originally slated next week for Charlotte, North Carolina, until Trump clashed with the state's Democratic governor over pandemic-related restrictions. Trump moved the convention to Jacksonville, Florida, but later canceled that plan after a surge in positive coronavirus cases.
Unconventional convention
Traditionally, the pomp and circumstance that comes with national conventions includes grand stage speeches, raucous chanting and cheering from campaign button-bedecked party insiders and wall-to-wall media coverage.
The DNC may have scaled back to a nearly all-virtual event, but state officials including Evers, Barnes, U.S. Sen. Tammy Baldwin and Milwaukee's own U.S. Rep. Gwen Moore are scheduled to speak from a stage in Milwaukee. The audience, including the delegates, are expected to participate online.
Fox News Channel lead election co-anchor Martha MacCallum has covered national conventions since 2004. She recalled high-profile speeches at previous events from former president Bill Clinton, as well as a keynote address by then-Illinois Sen. Barack Obama 16 years ago.
"There is potential for these kind of moment-making events and whether or not that can be pulled off virtually I think is a very high bar for these speakers," MacCallum said.
"(Voters in the Nov. 3 election) have to sort of focus on what data points they receive. Some of that will come from this convention process, whatever it looks like," MacCallum said. "Like everything in life in 2020, it's going to look a lot different."
Lost conversation?
Isabel Klemmer, 18, of Mequon, said the Milwaukee convention would have been her first as a district-level delegate.
Without the in-person networking or delegate voting that comes with a national convention, Klemmer, a delegate for Vermont Sen. Bernie Sanders, said she's concerned delegates like her will have little influence over the party's platform regarding issues such as police reform and student loan debt.
"We're glad obviously that the conversation is happening, but we're definitely hoping we can continue to apply the pressure and continue to take leadership from people who have been in this fight for a long time," Klemmer said. "We're disappointed that won't be occurring and we were hoping that the DNC would try to facilitate some of those conversations more than they have."
Sanders delegate William Walter, 26, from Germantown, said he understands Biden's decision to forego attending the DNC in person.
"I think it was the obvious choice," Walter said. "Whether or not he's giving a speech from his home or standing in an empty arena in Milwaukee giving the same virtual speech that people will be watching ... that doesn't really matter to me where he physically is if the speech will be predominantly viewed virtually anyway."
Feeling the energy
Ben Wikler, chairman of the Democratic Party of Wisconsin, said Democratic enthusiasm, driven largely by Democrats' desire to limit Trump to a single term, is at an all-time high. He said comparing 2016 to 2020 "isn't apples to oranges, it's grapes to watermelons."
"The level of energy to make absolutely sure that Trump doesn't get a second term and Joe Biden and Kamala Harris head to the White House is an Everest among political anthills," Wikler said.
Some Democrats have speculated that, given the events of this year, Milwaukee could be a front-runner to host the 2024 DNC, but Rae said any decision on the next convention will be made after this year's event concludes.
COVID-19 in photos: How Wisconsin is managing the pandemic
COVID-19 in photos: How Wisconsin is managing the pandemic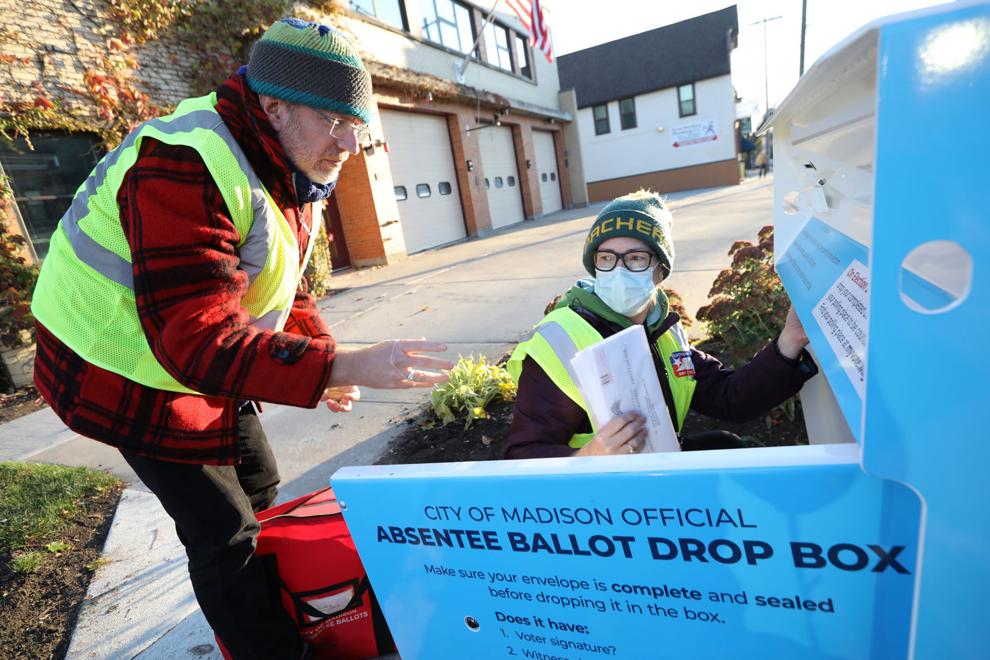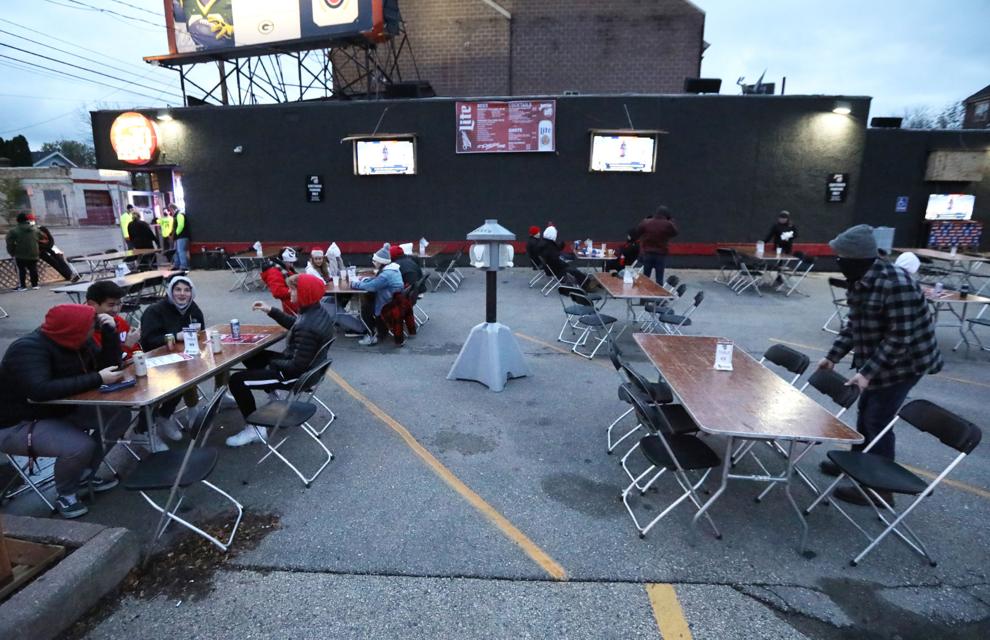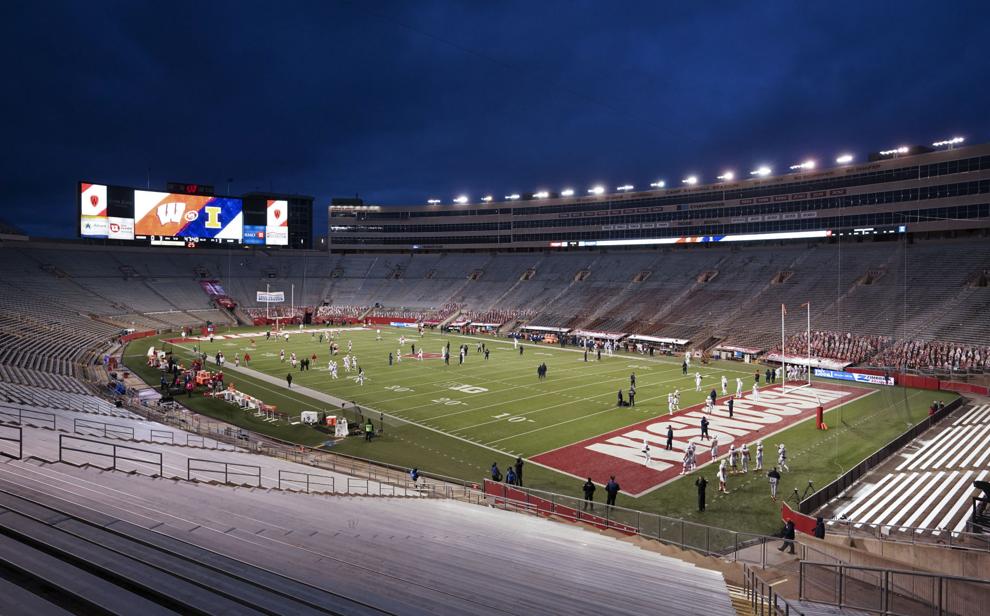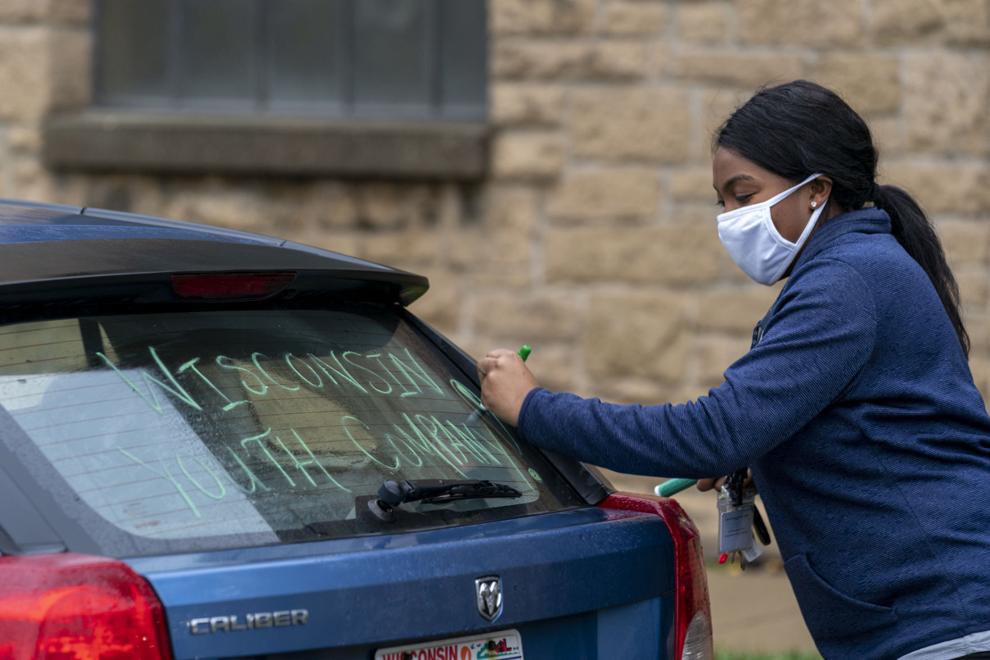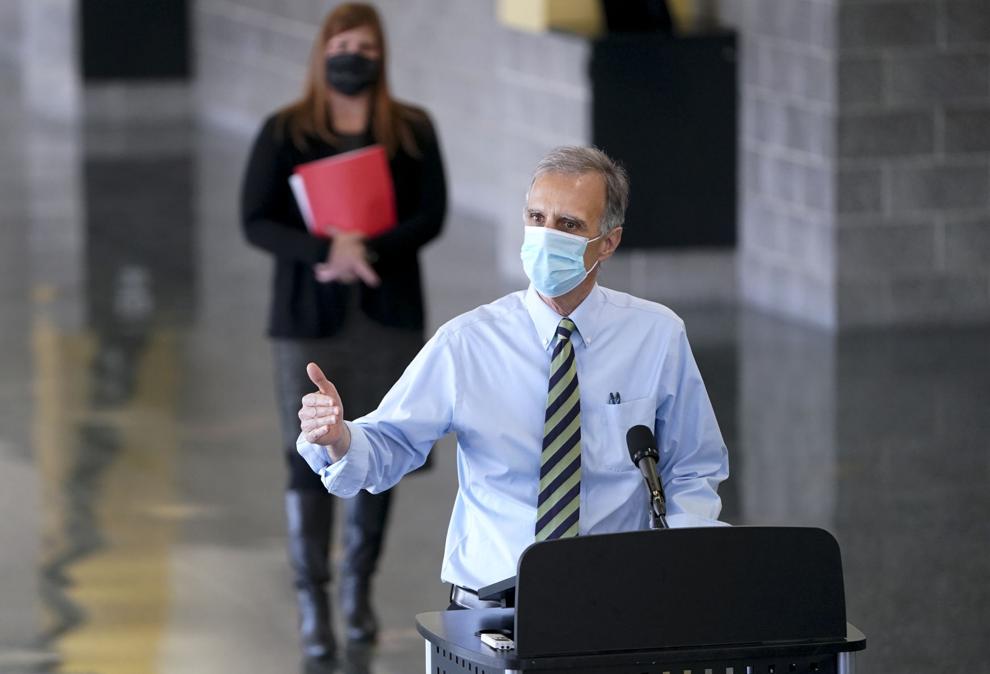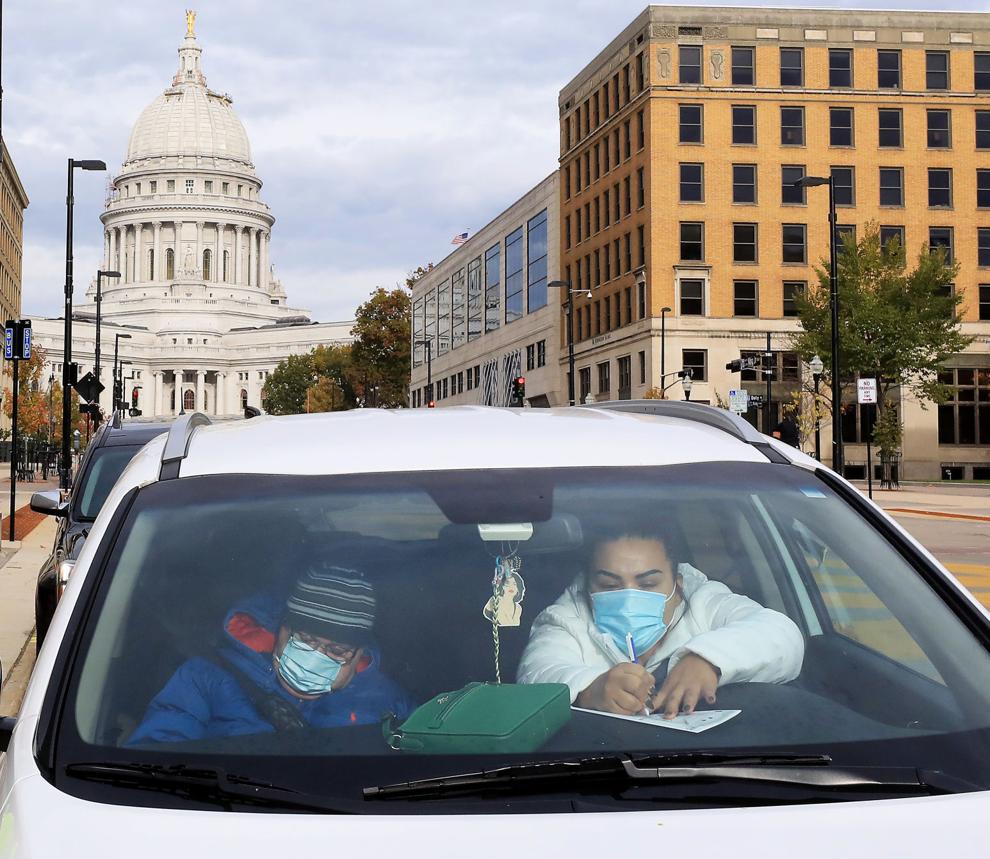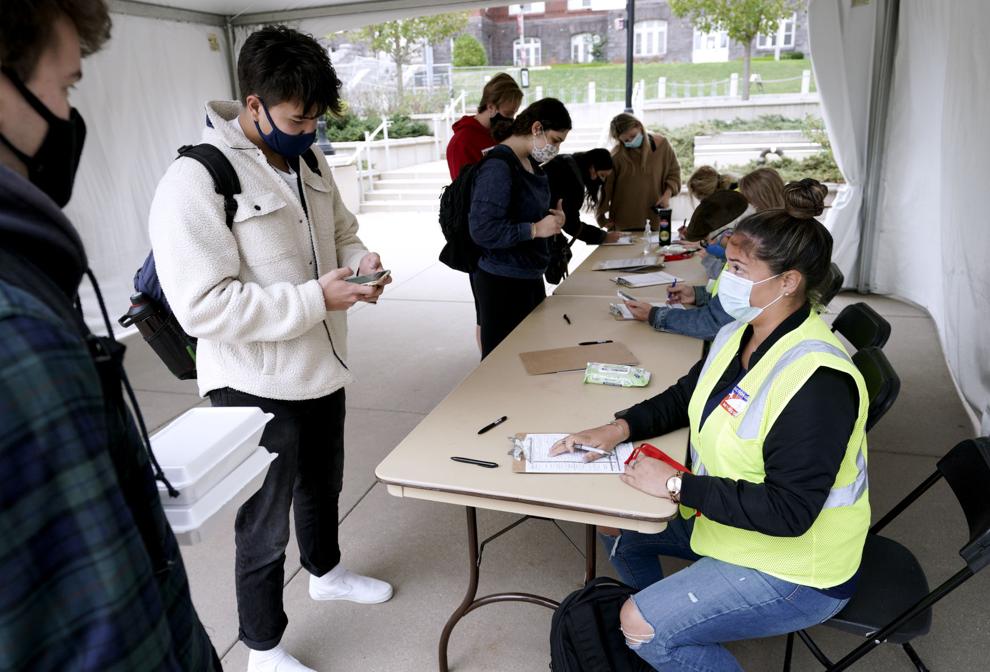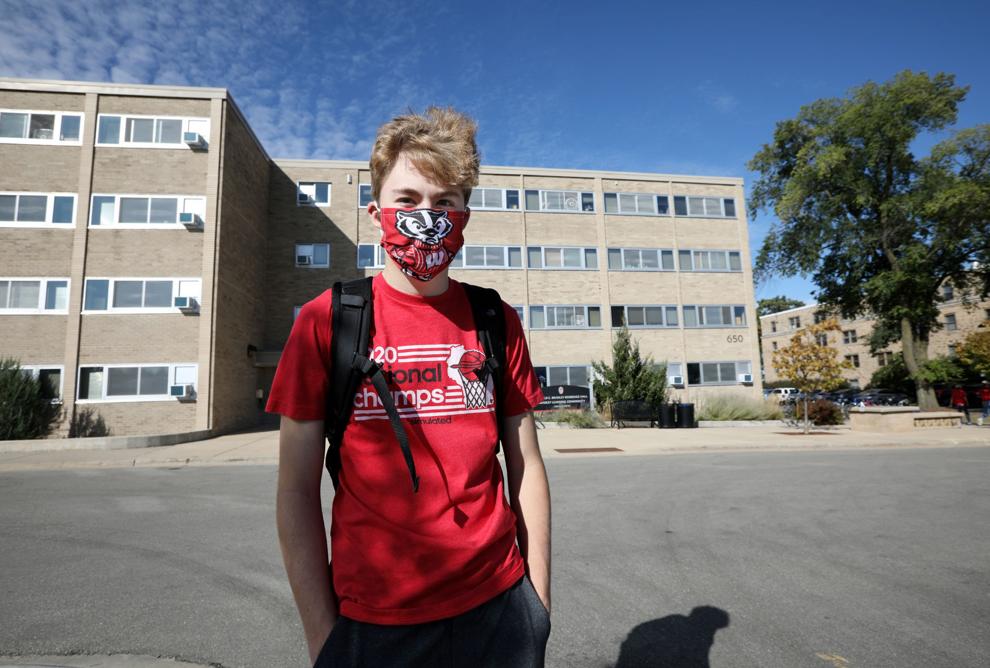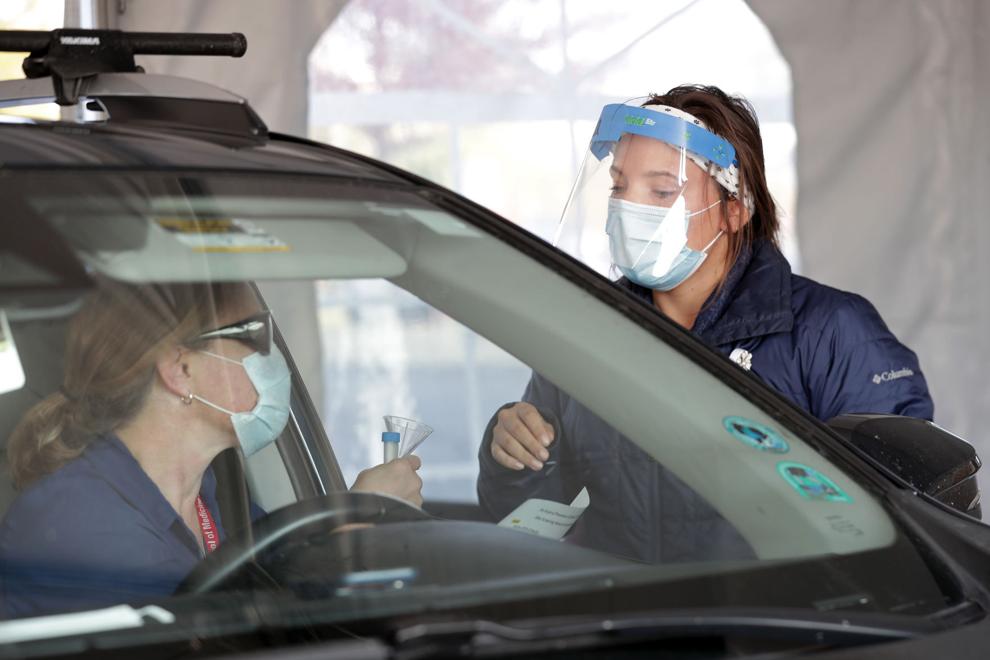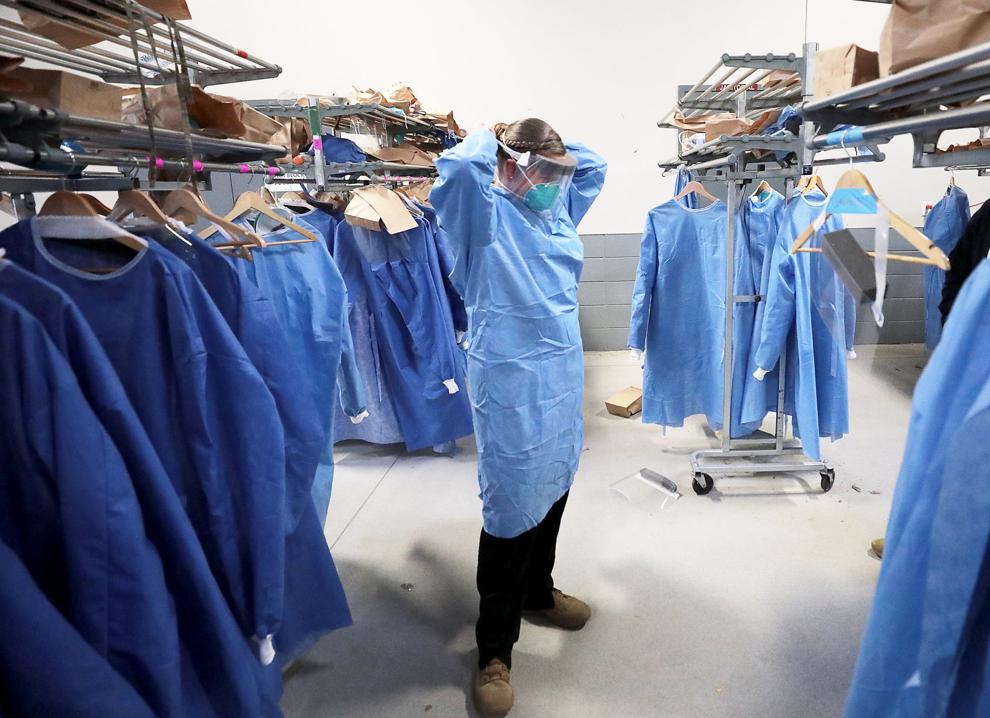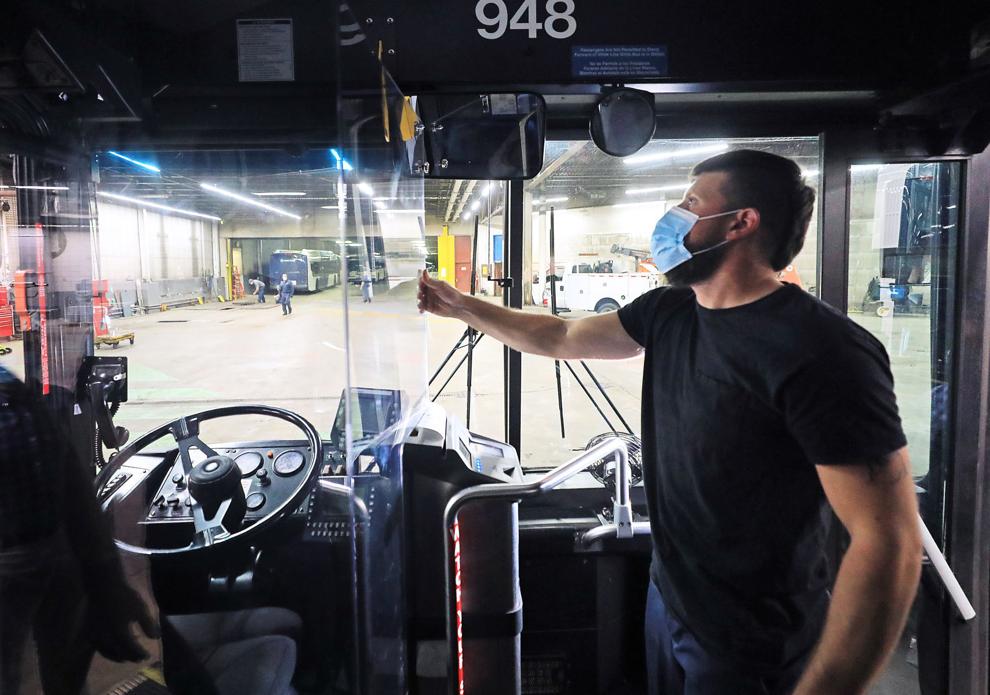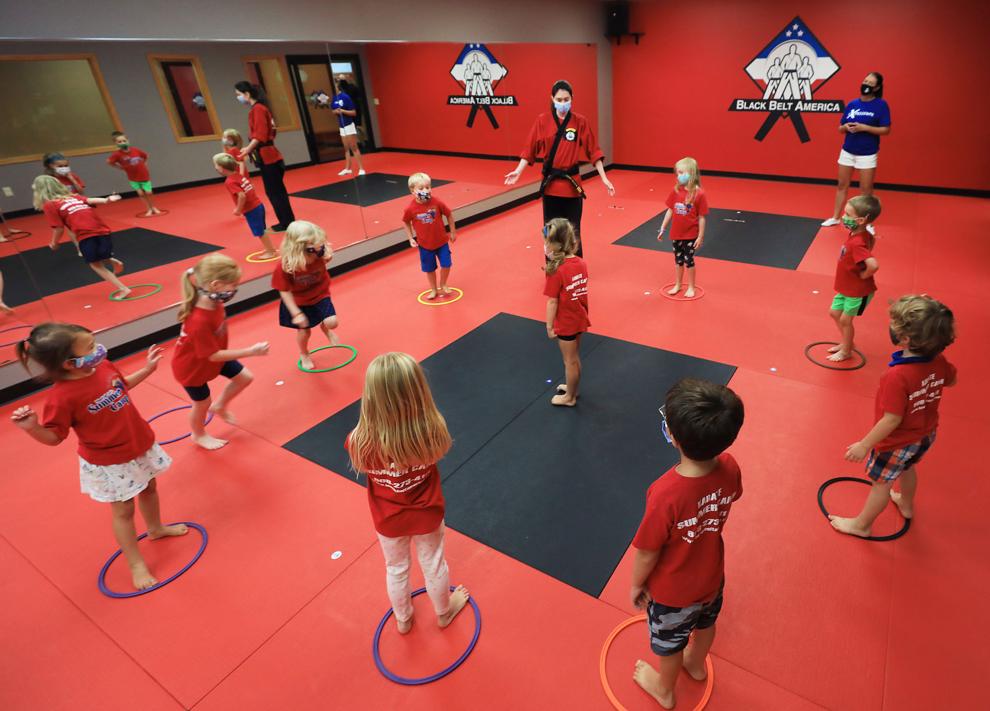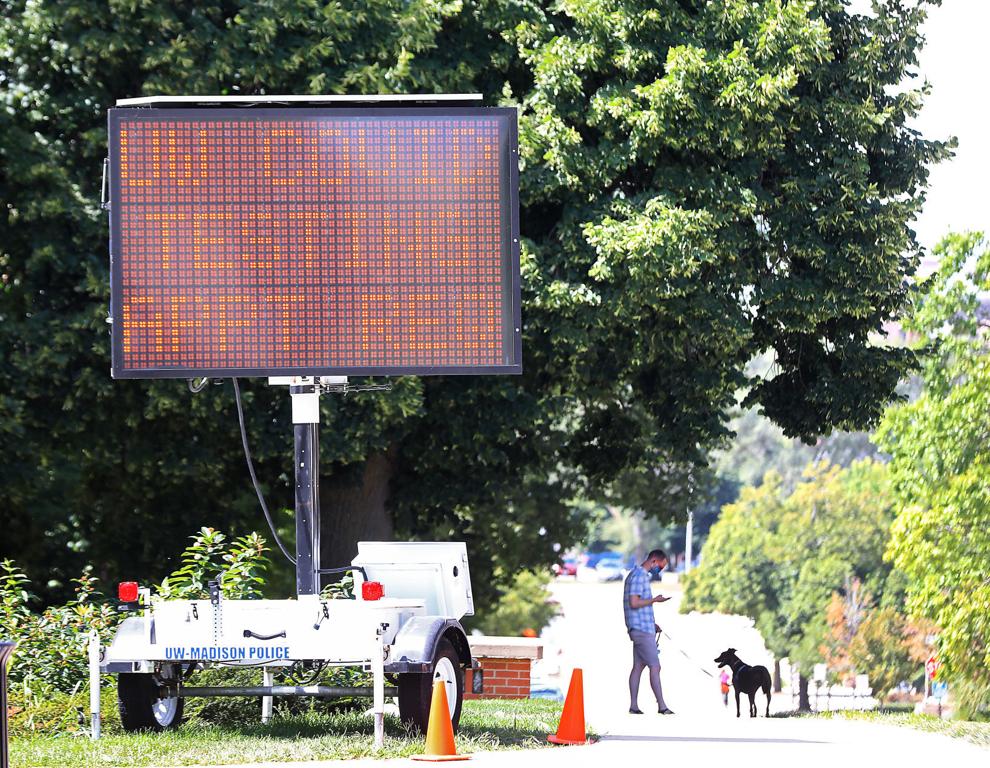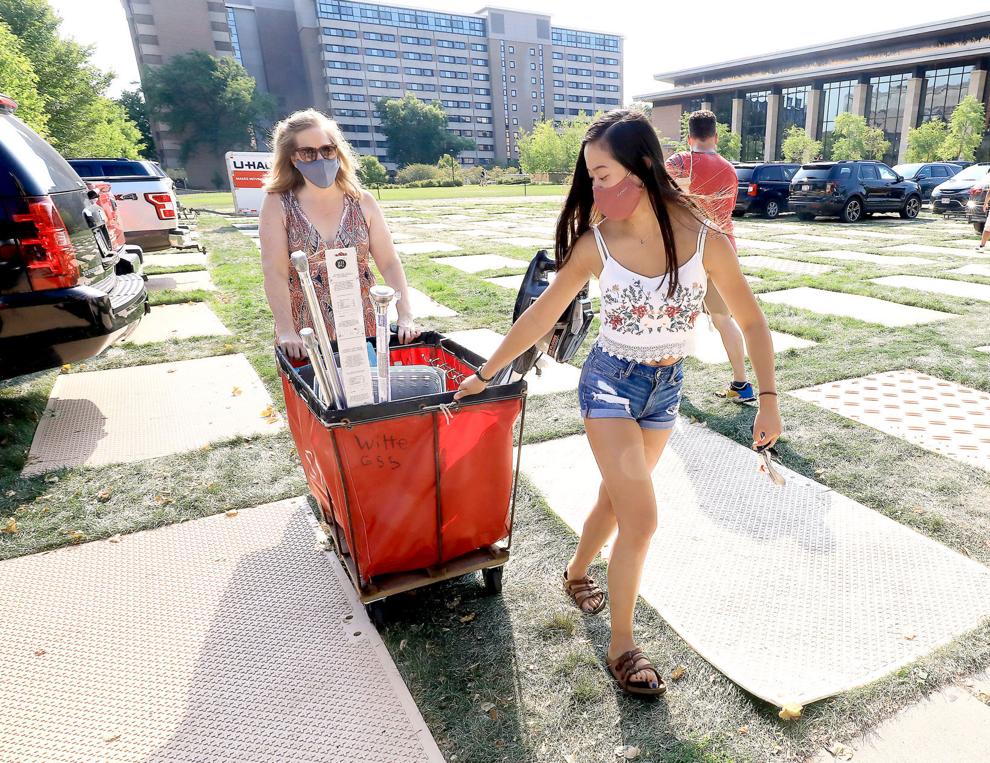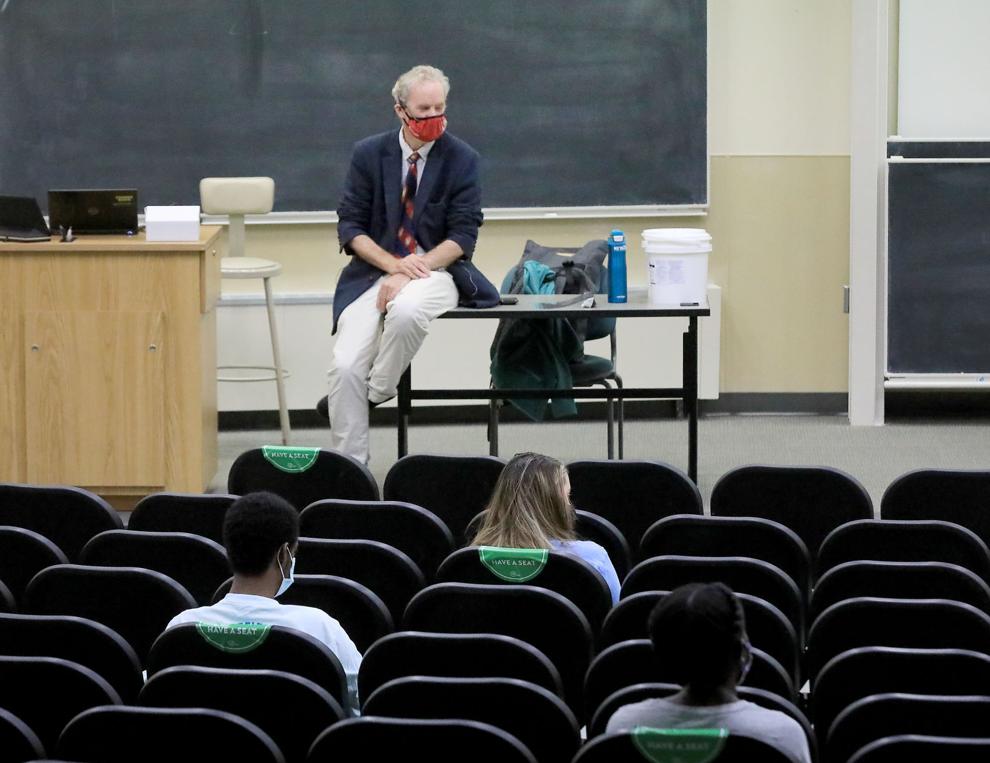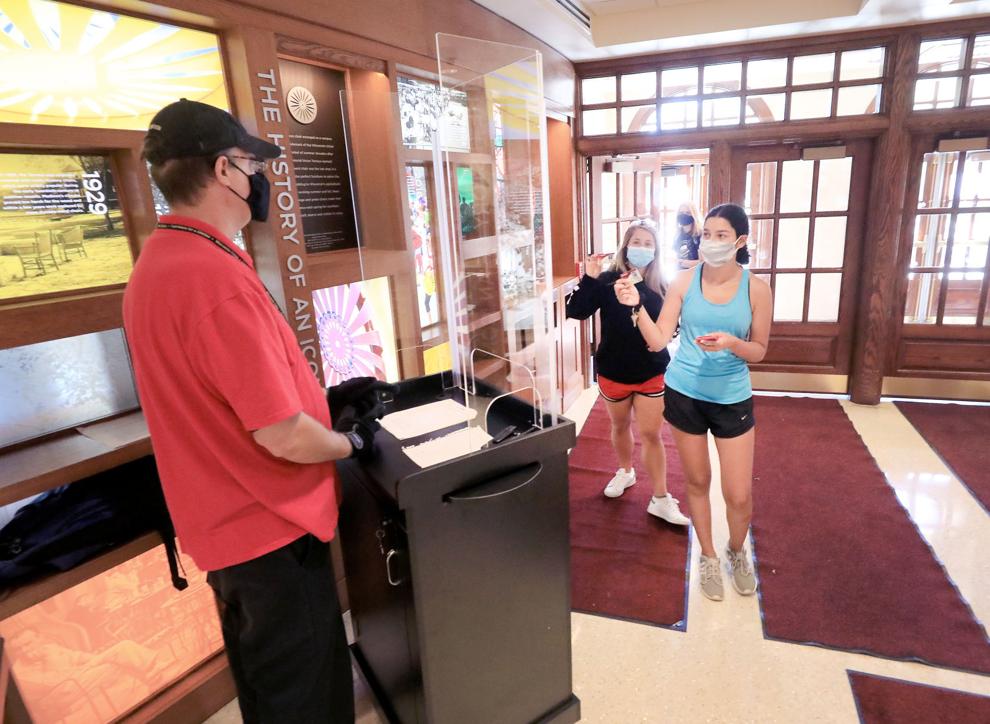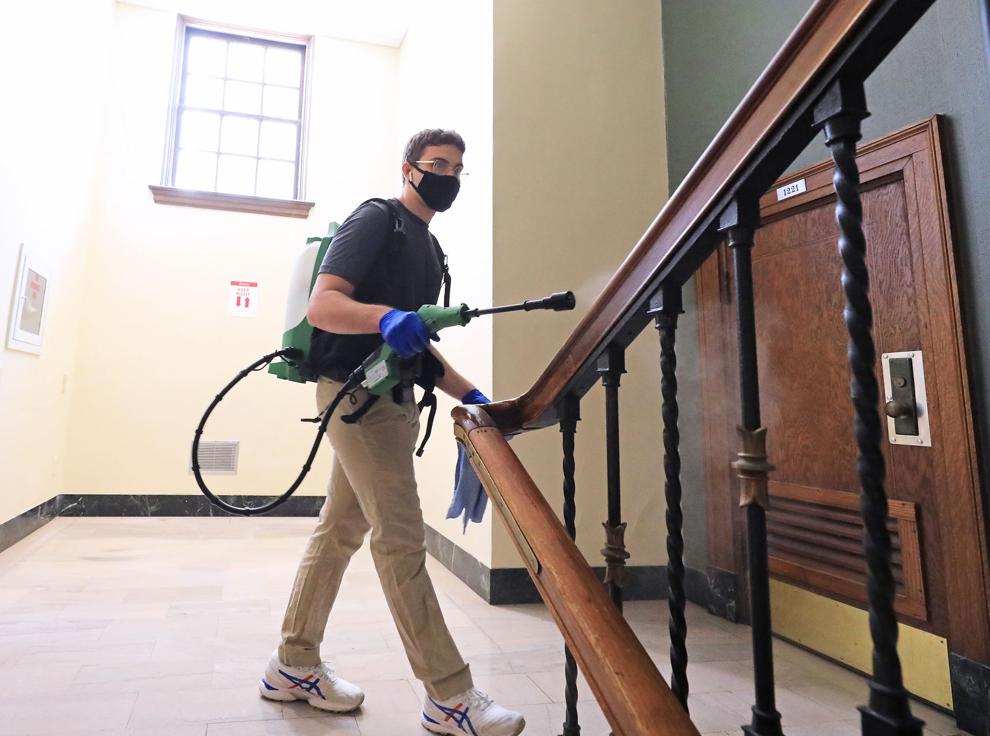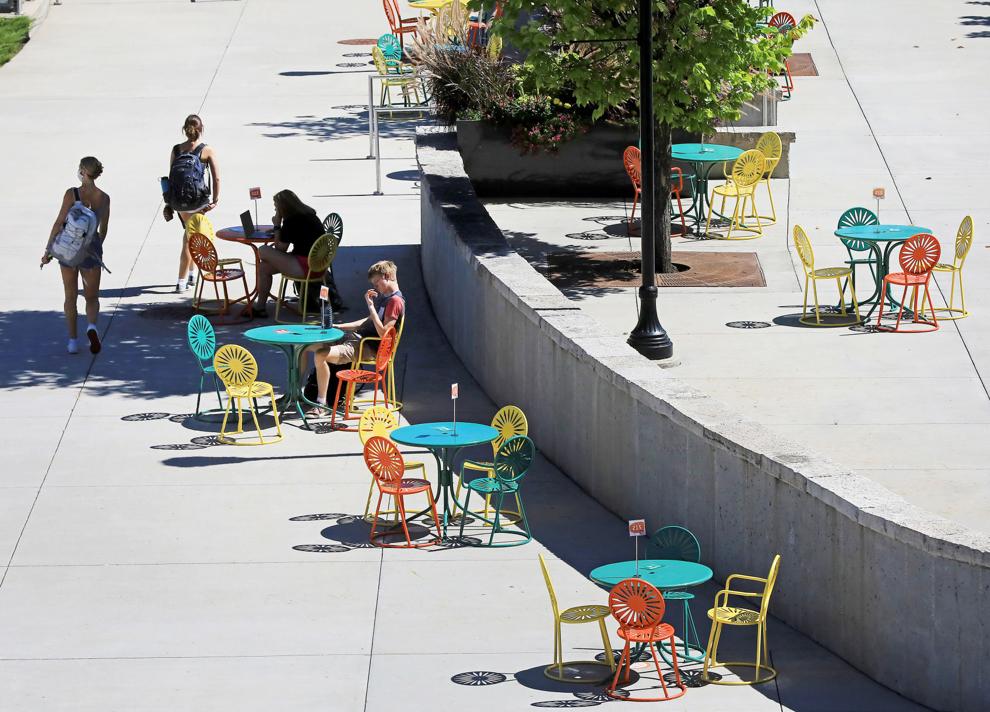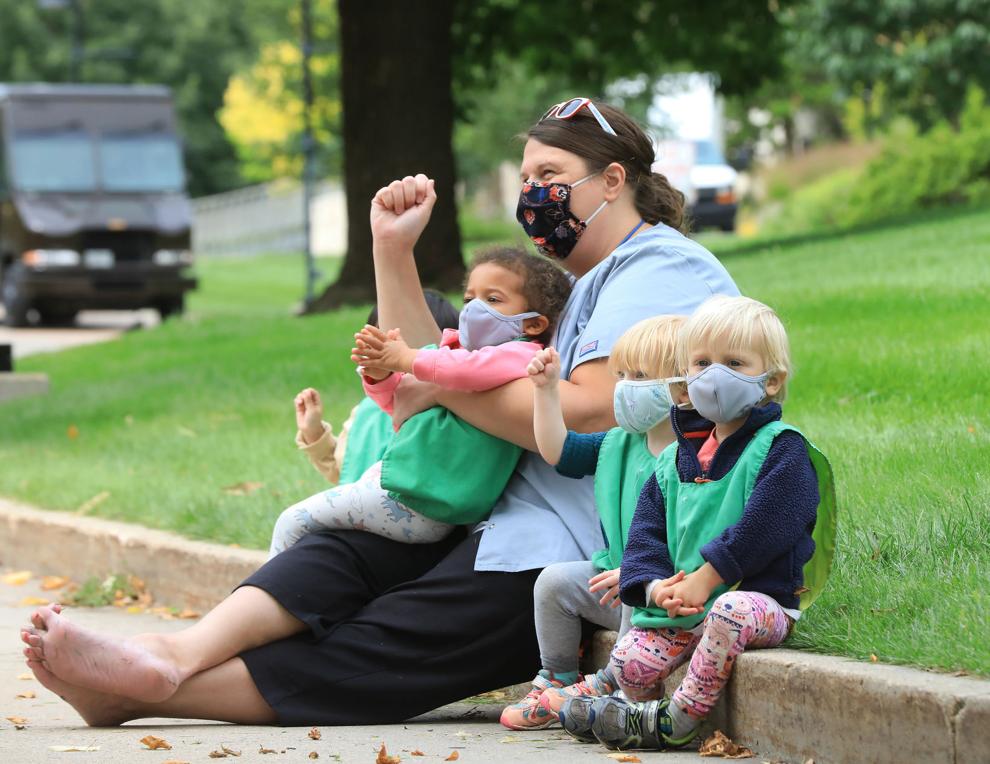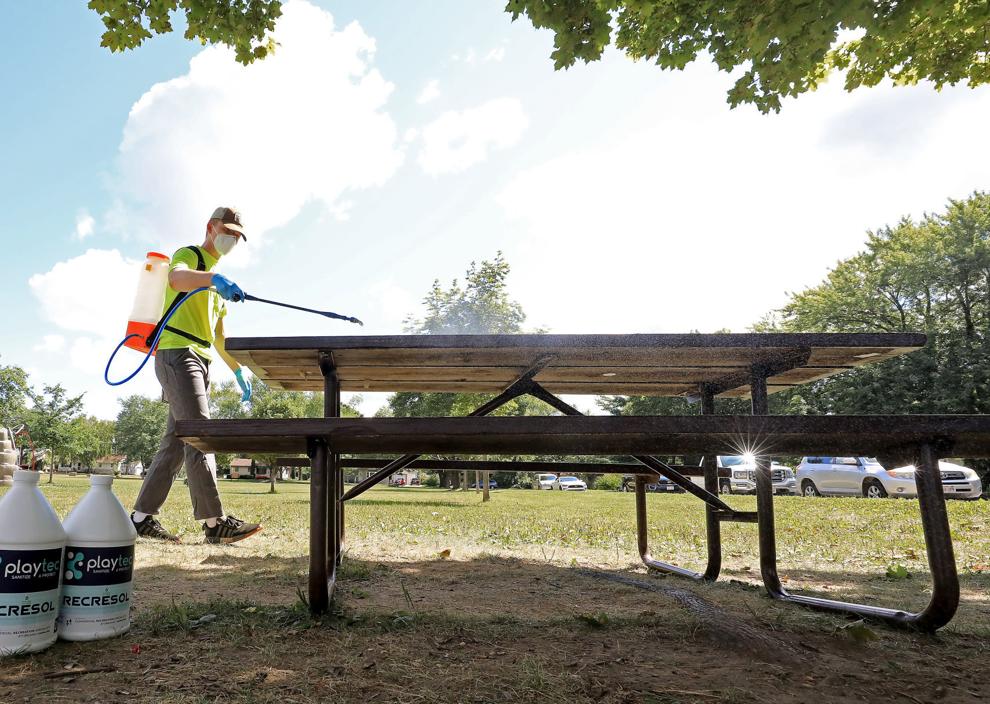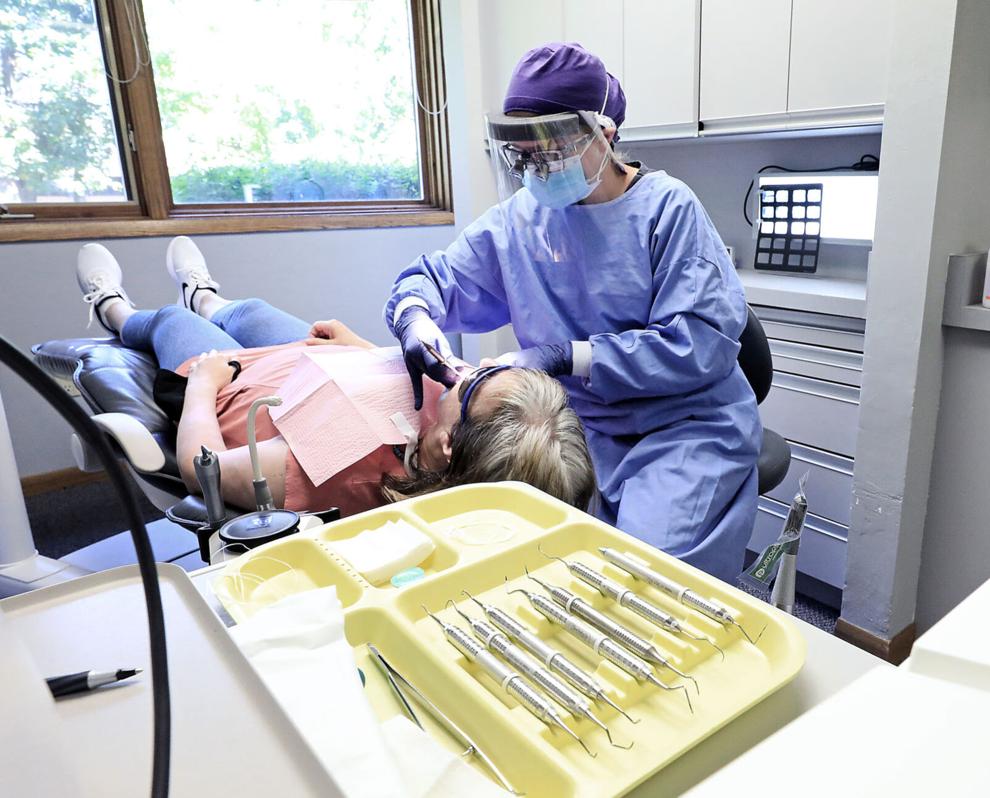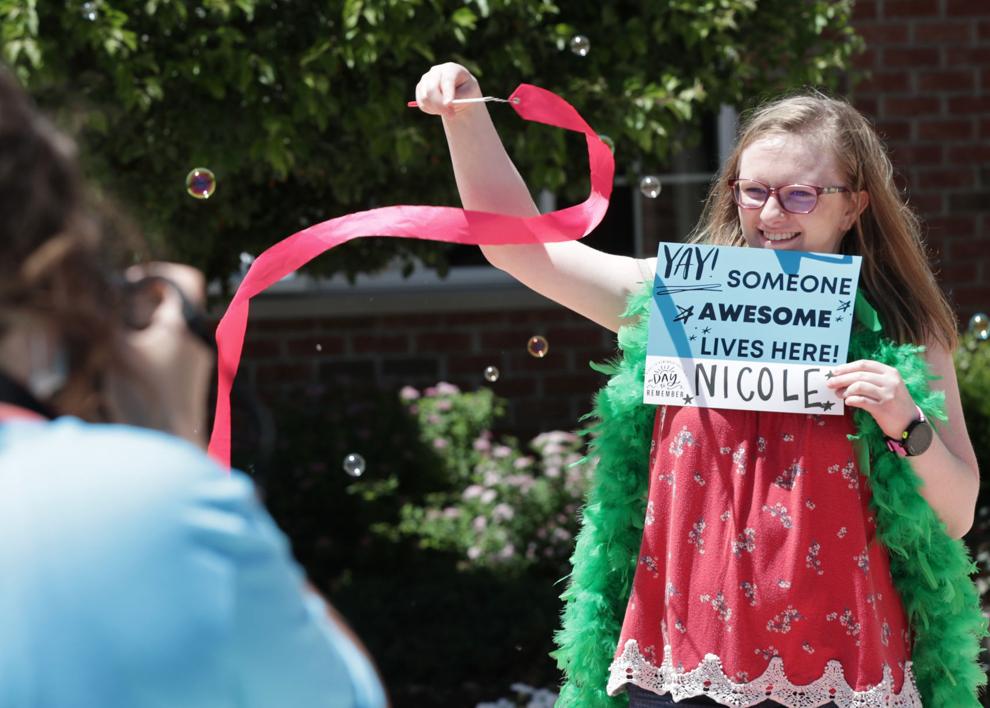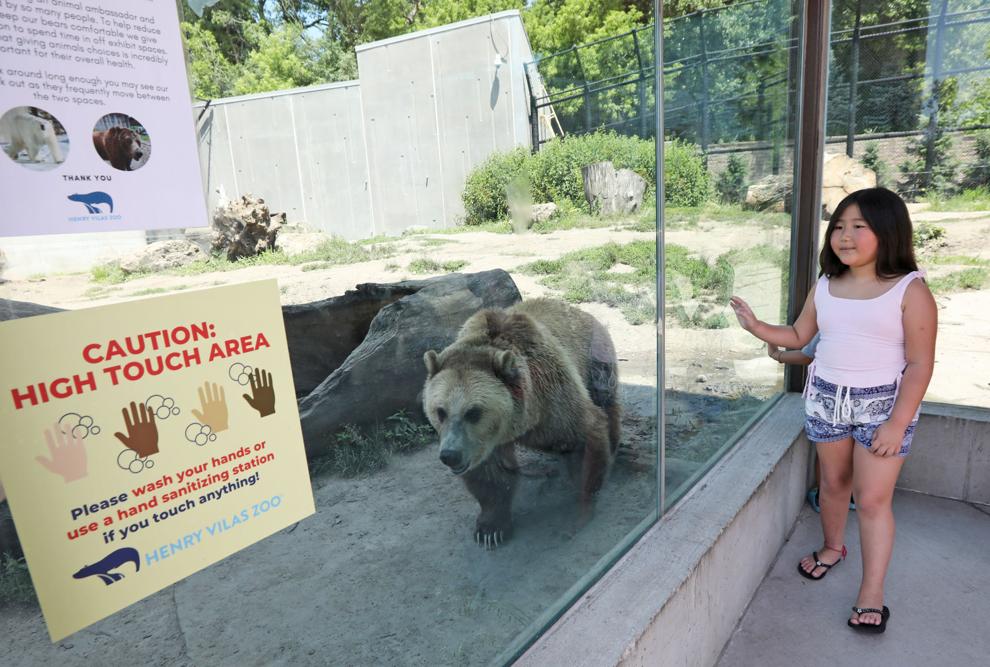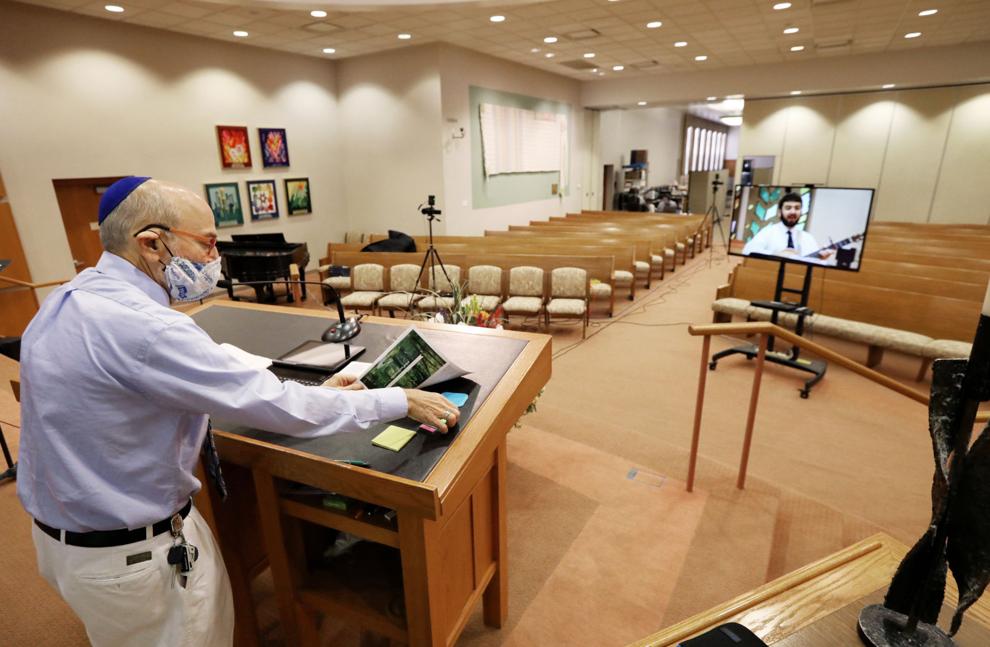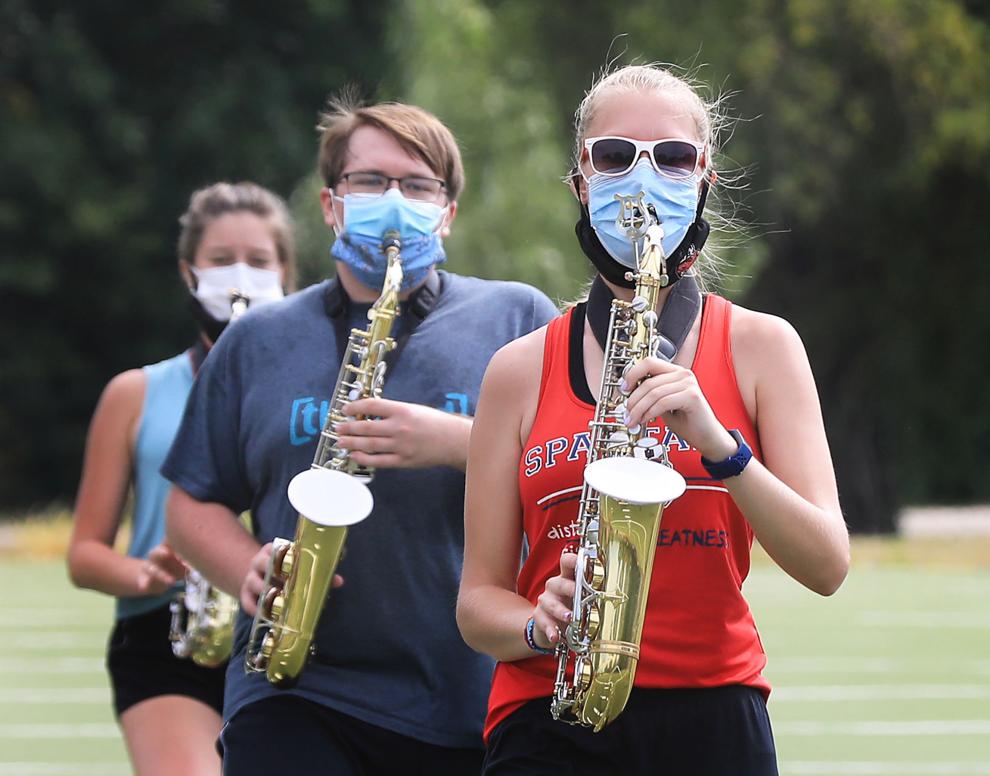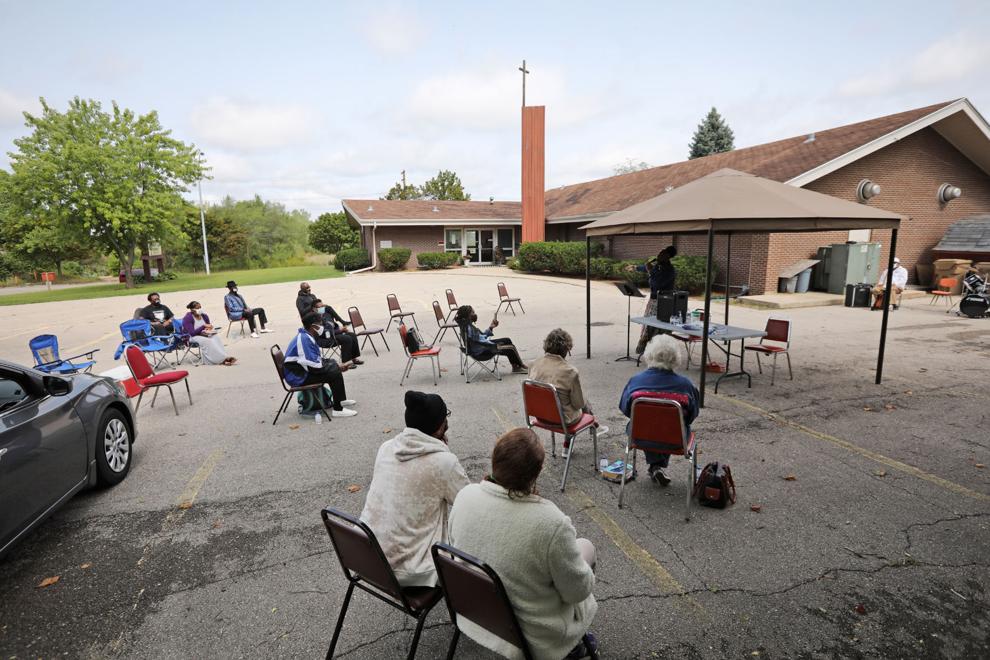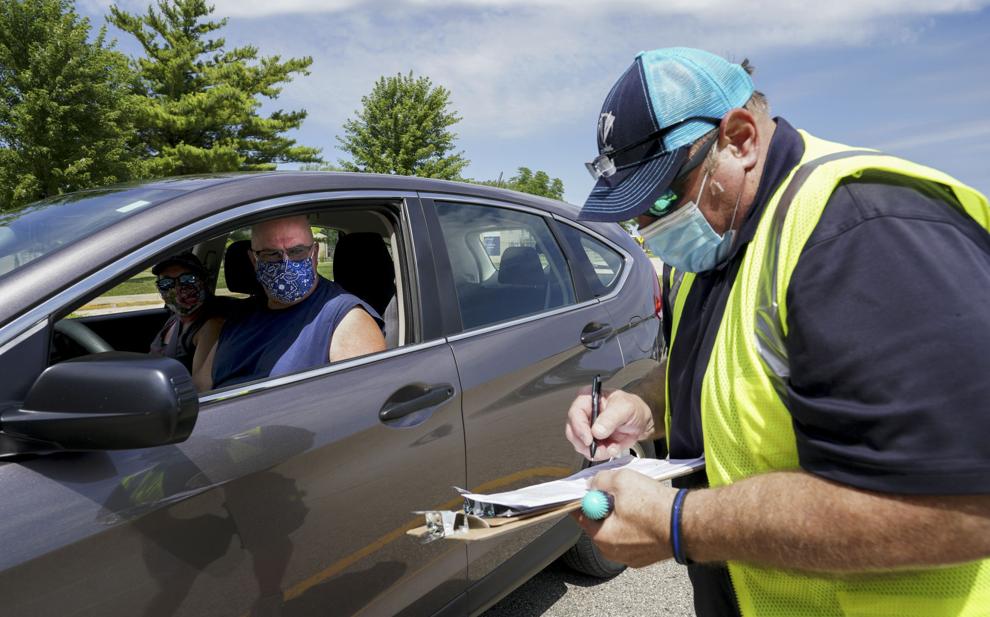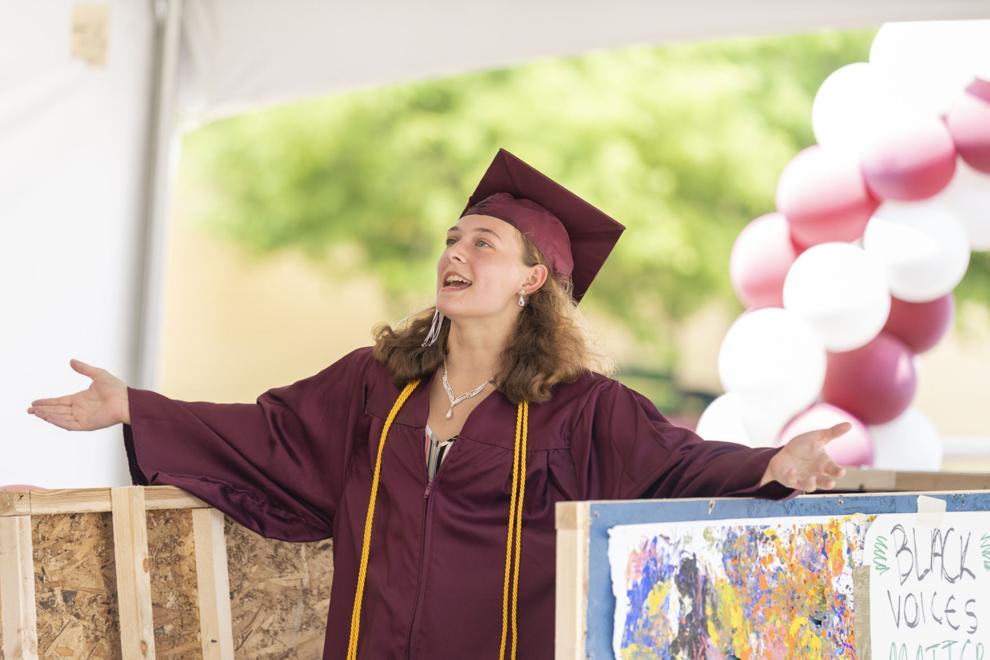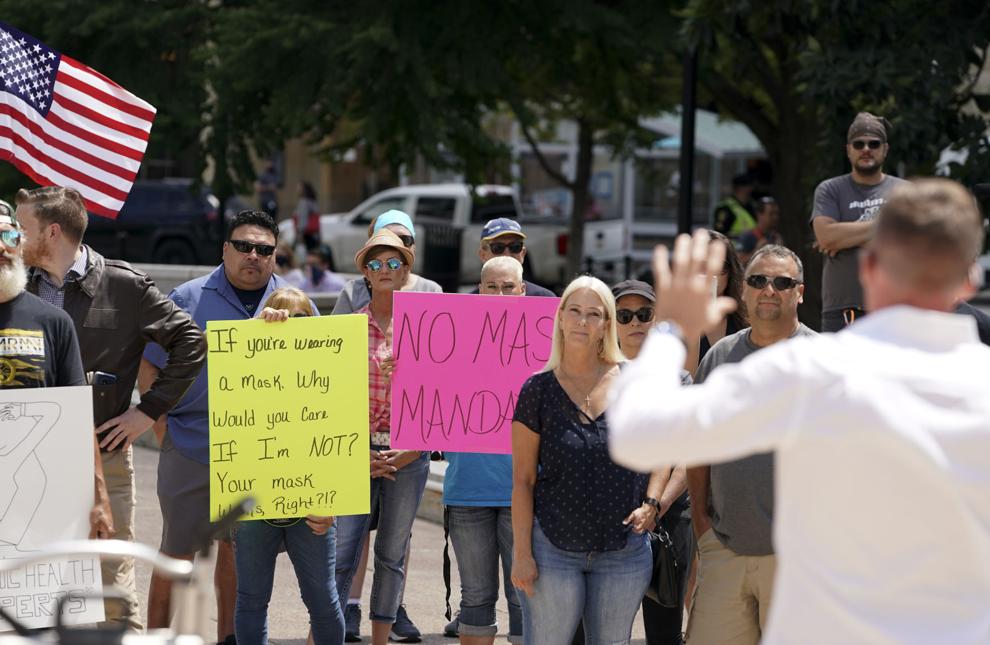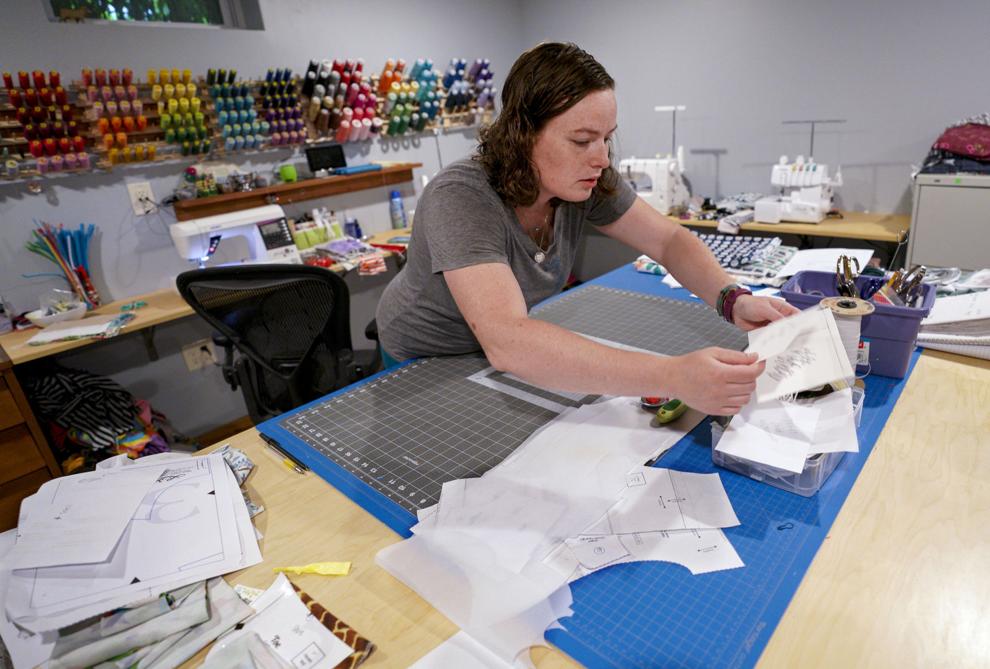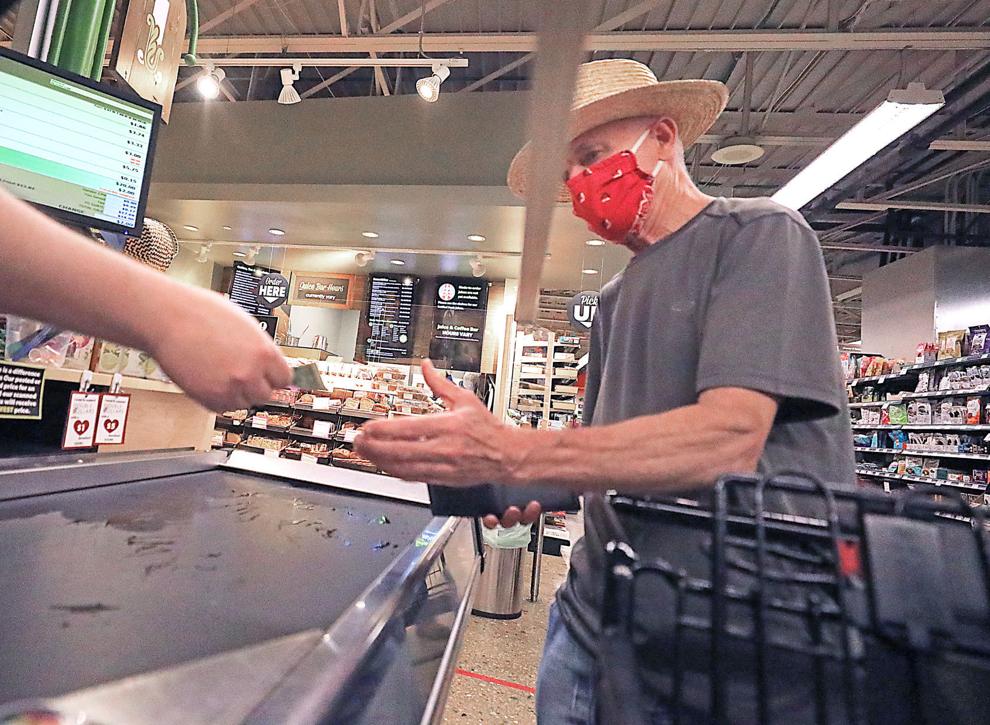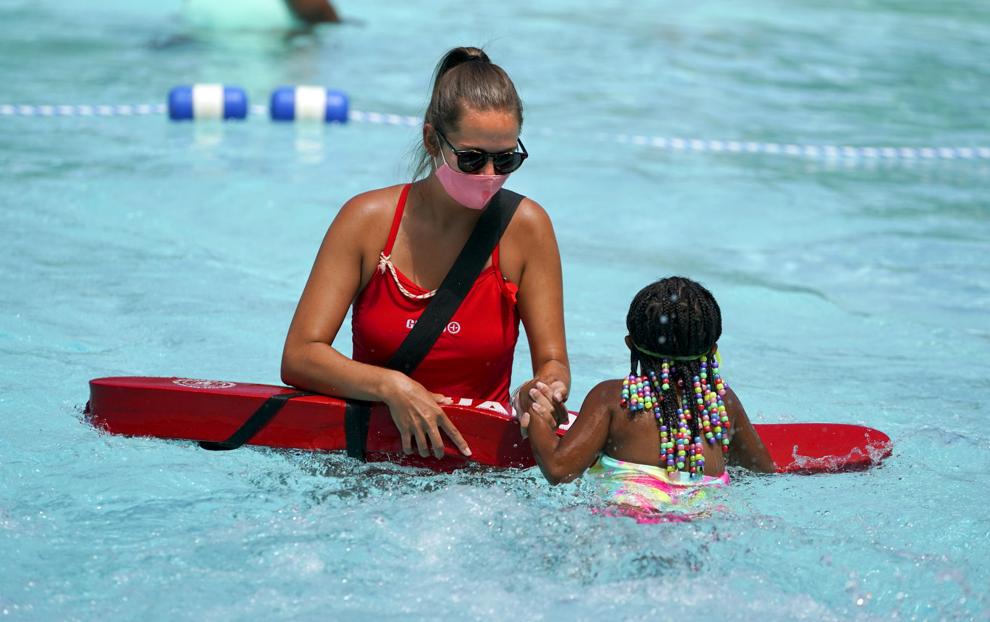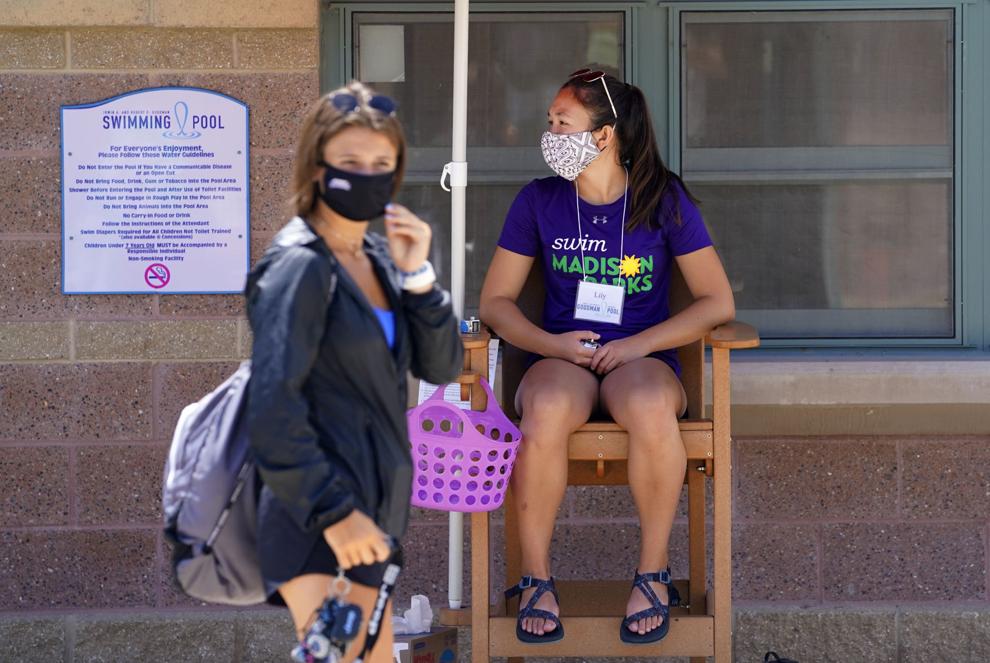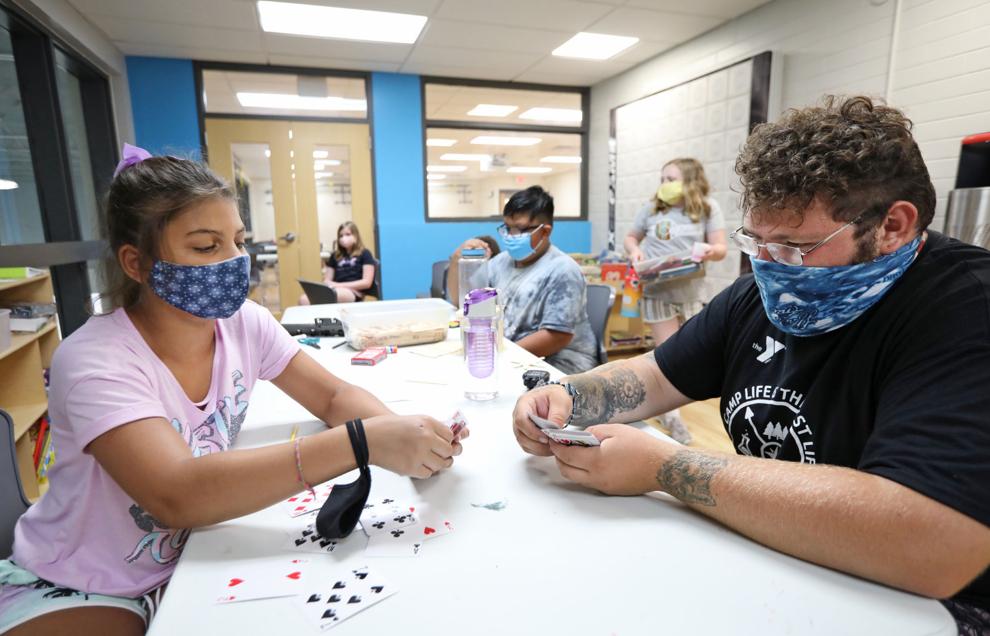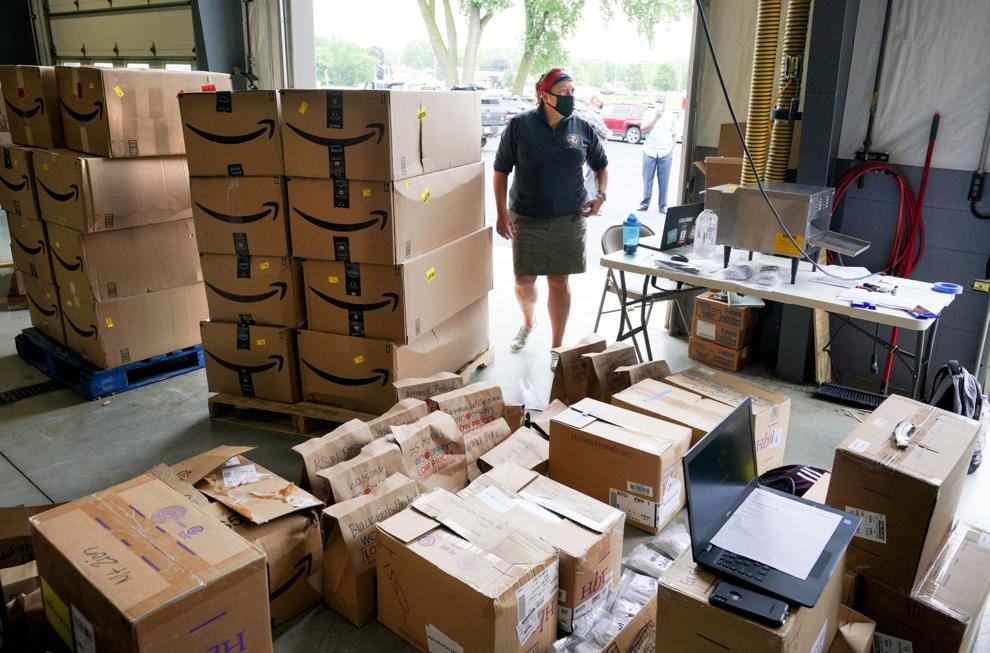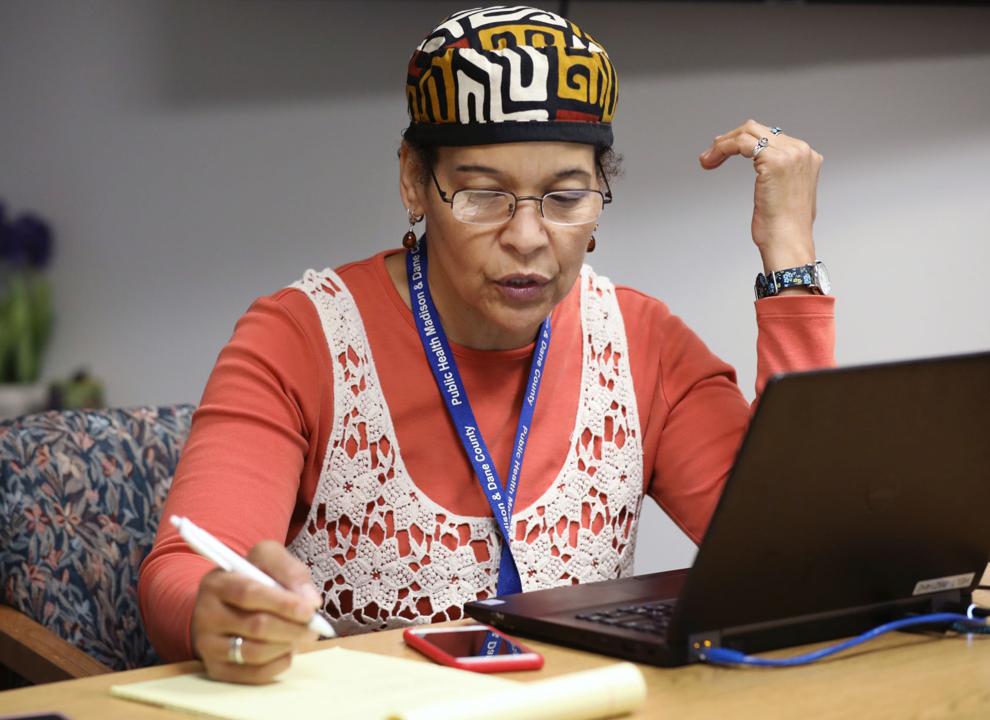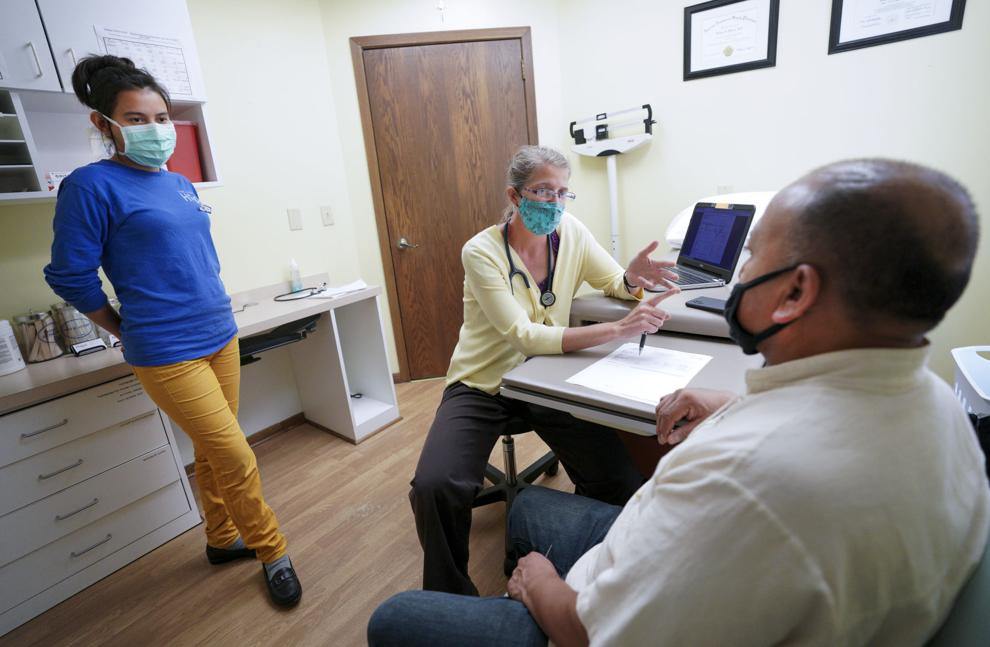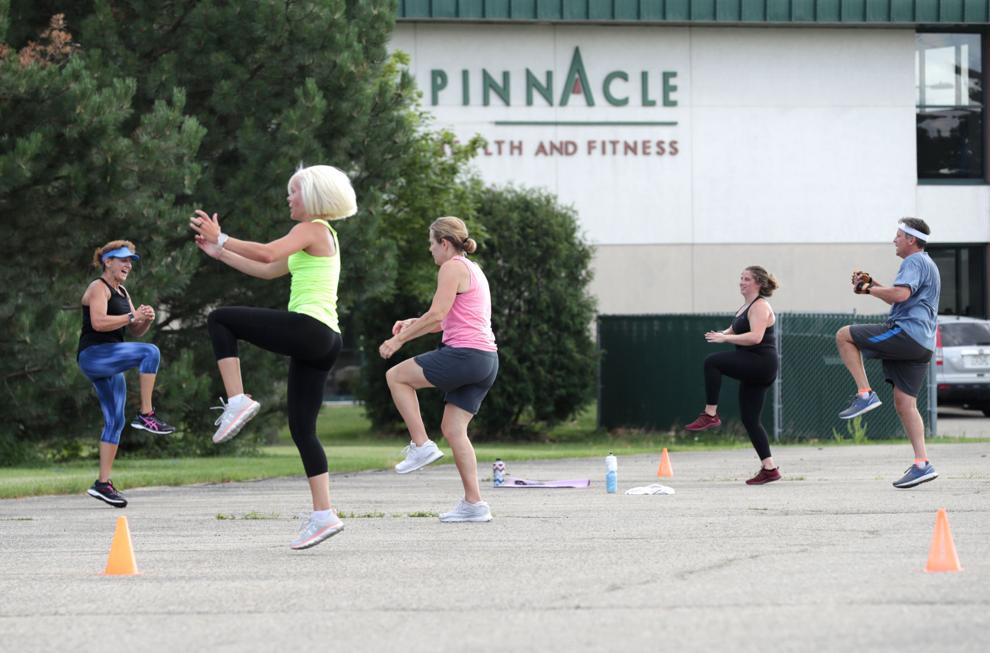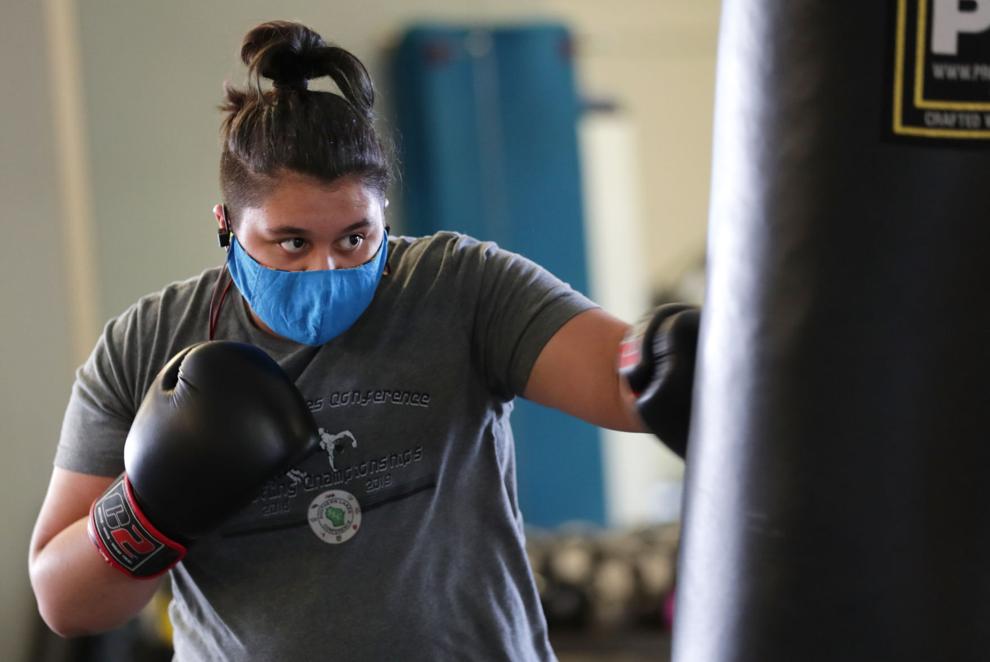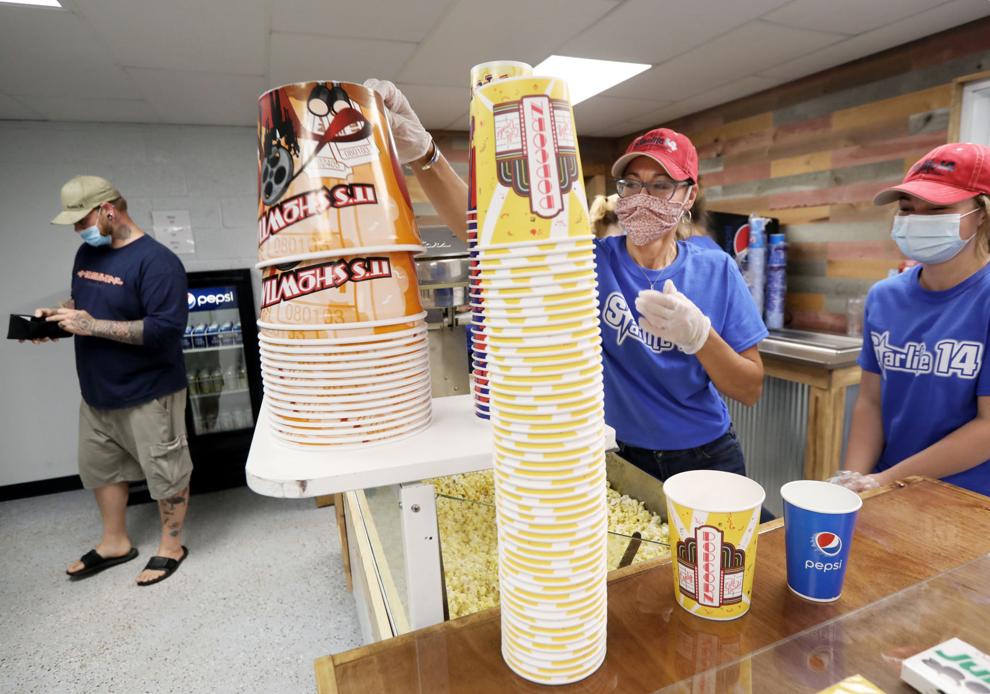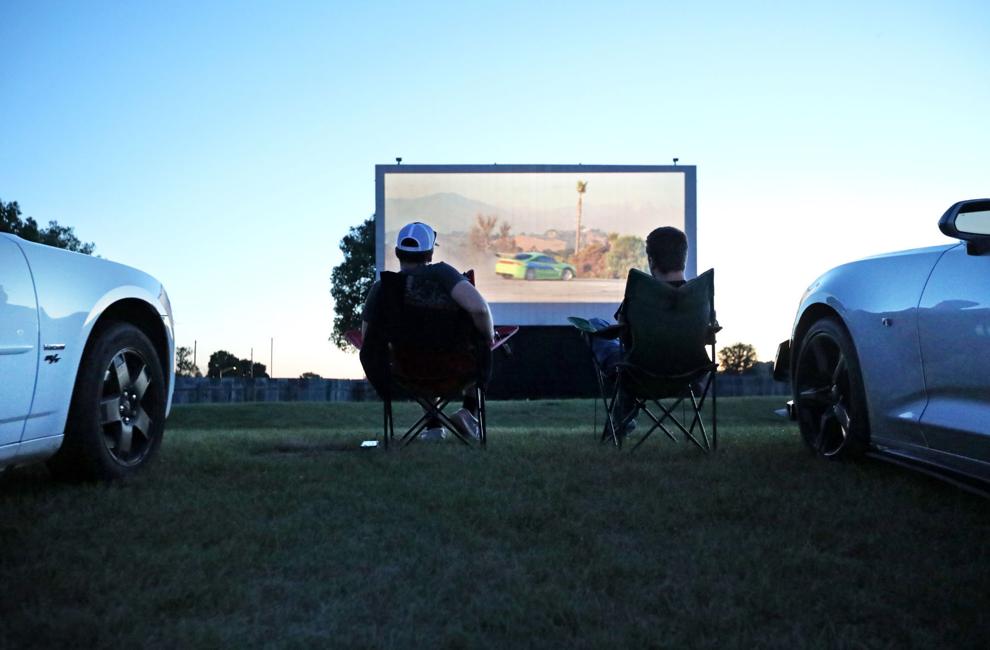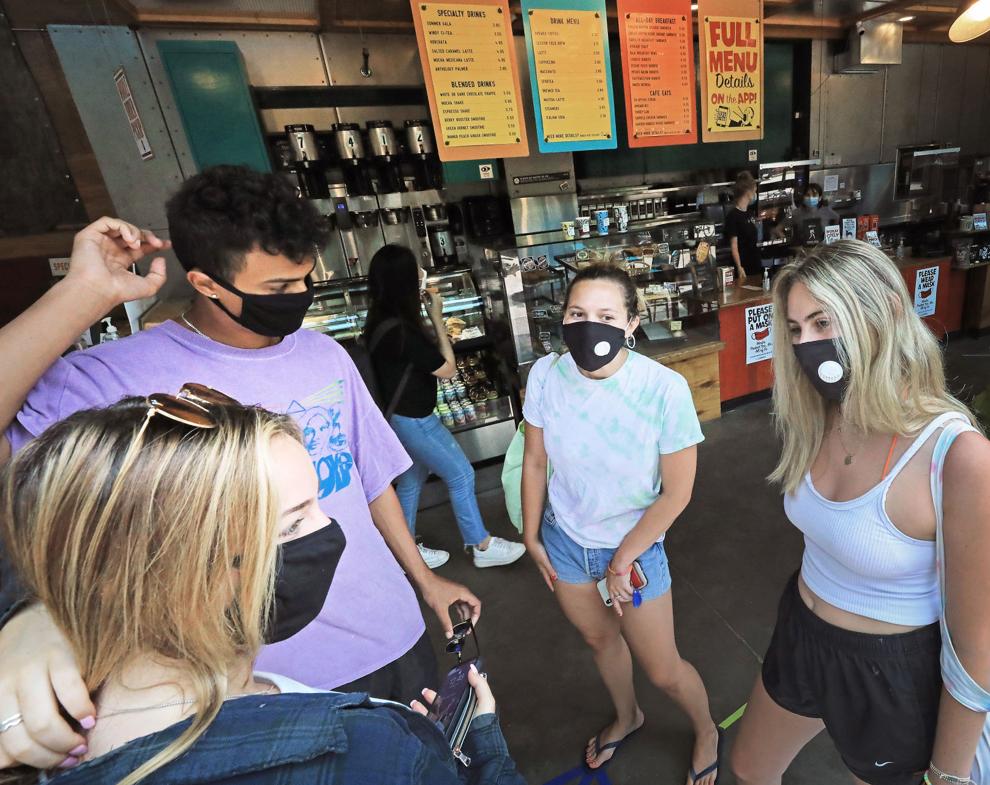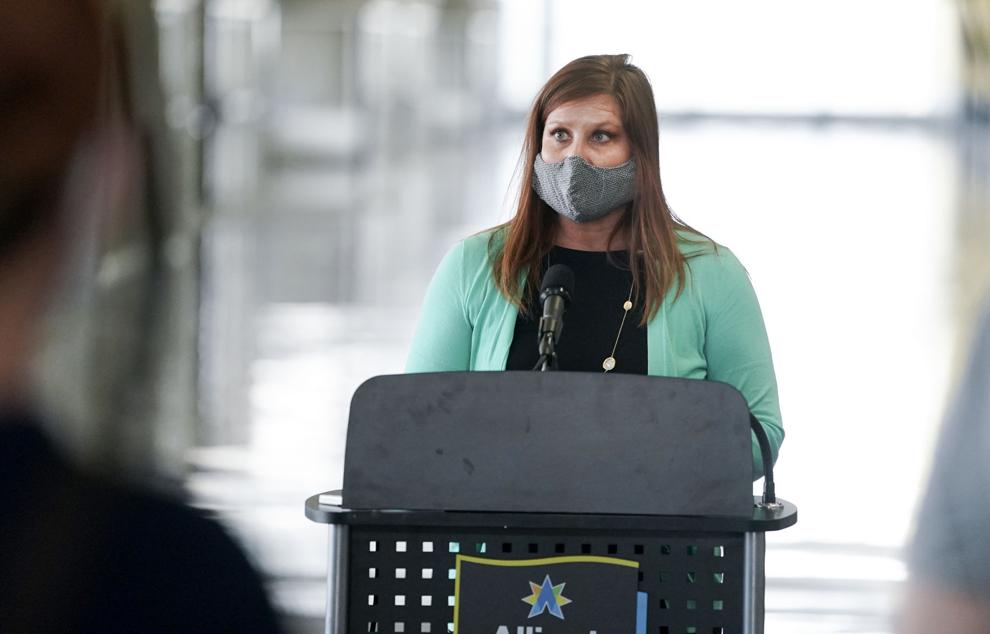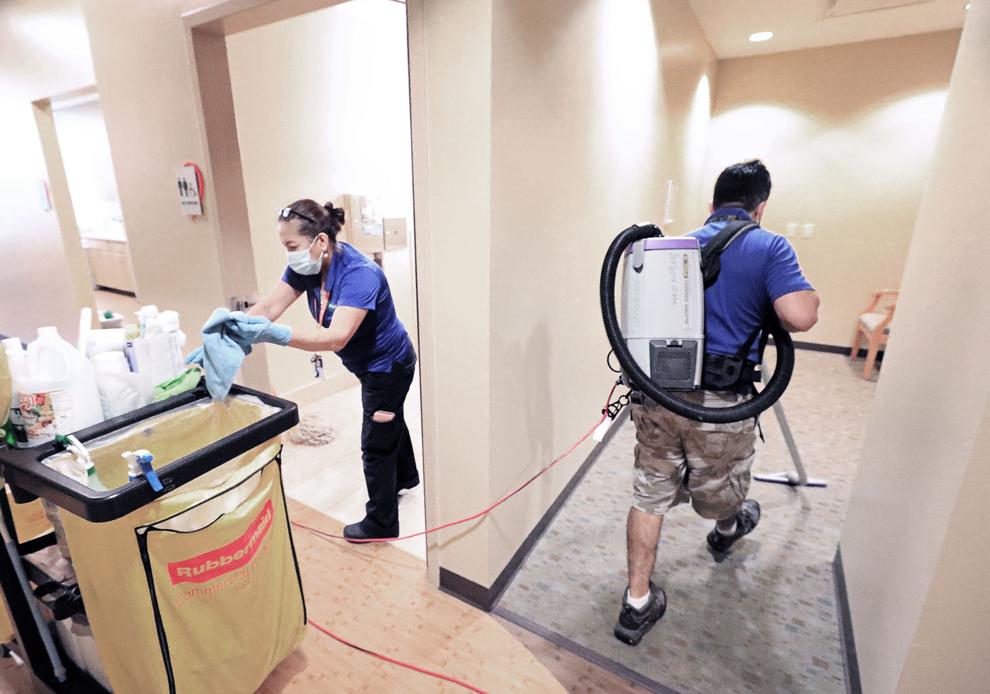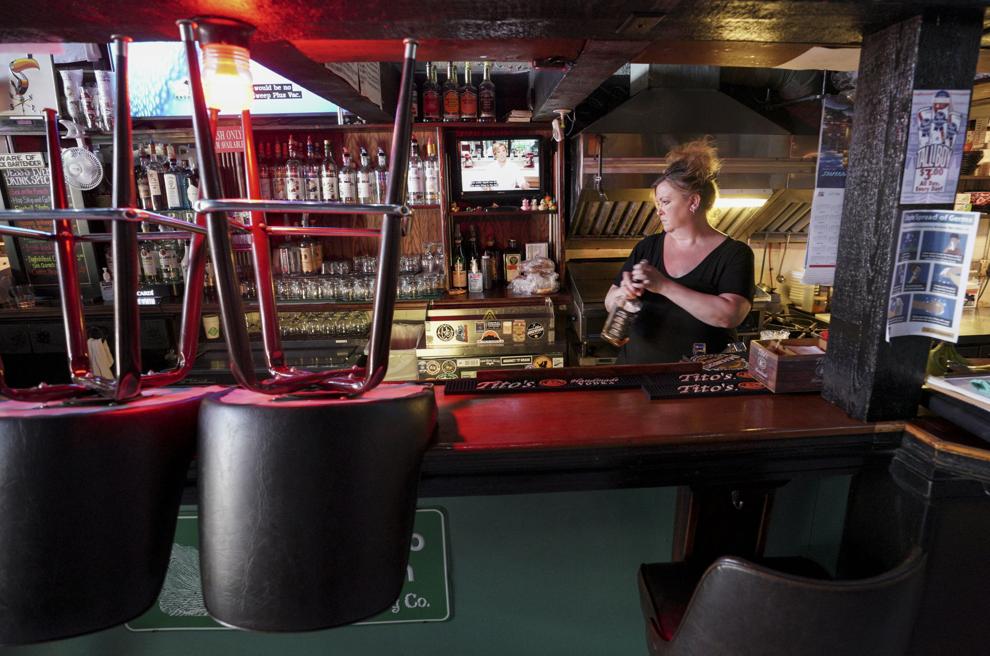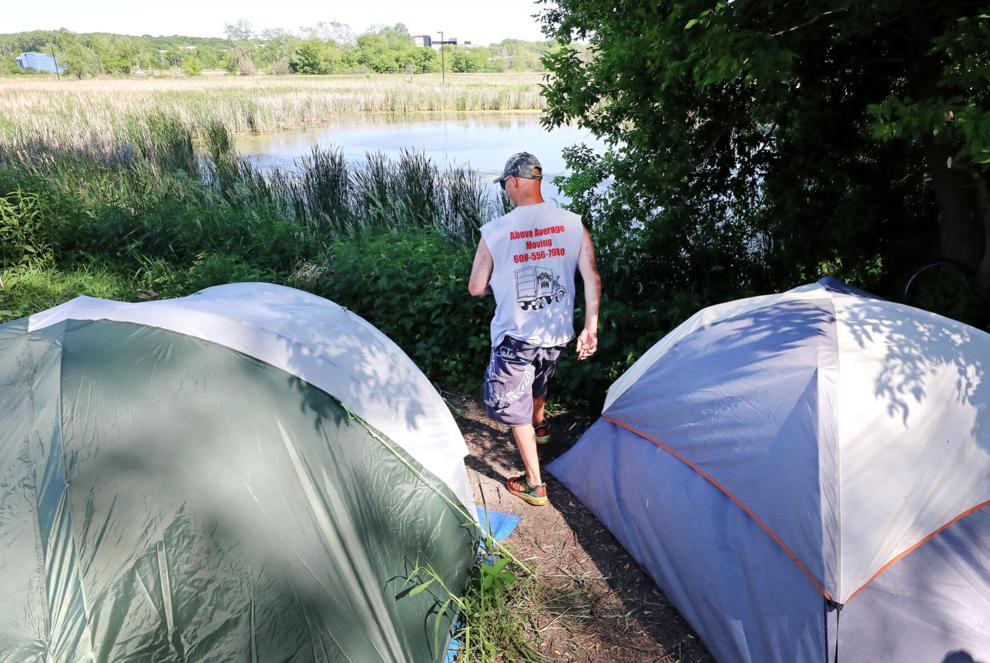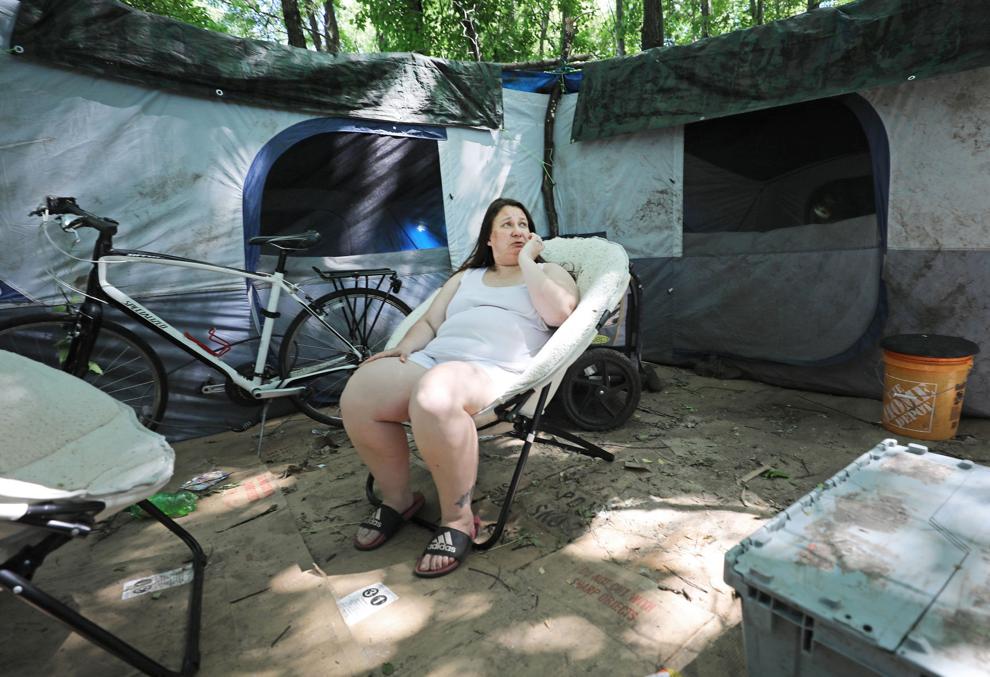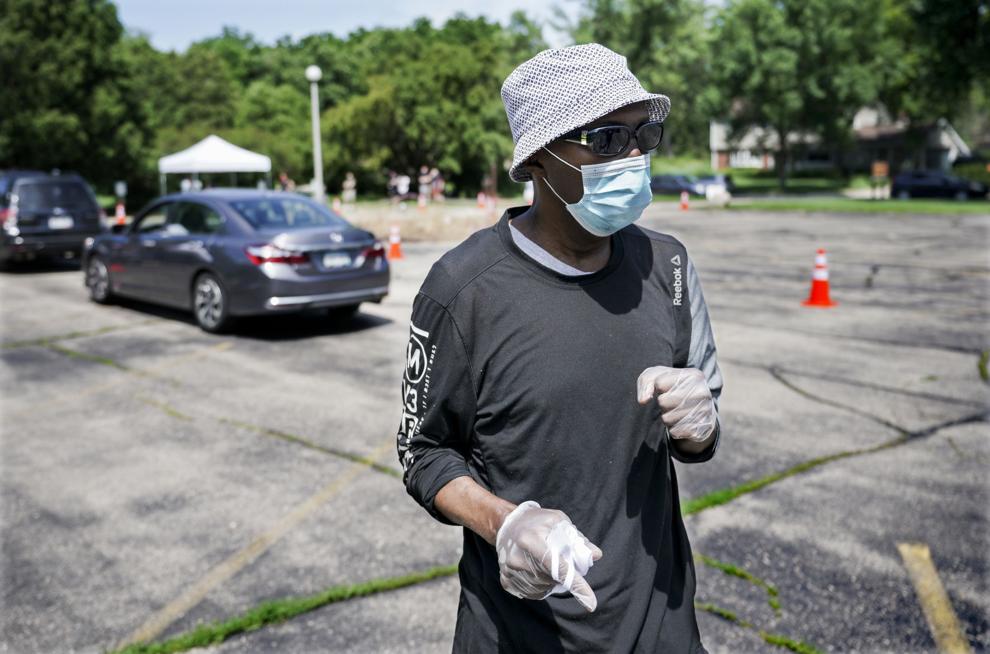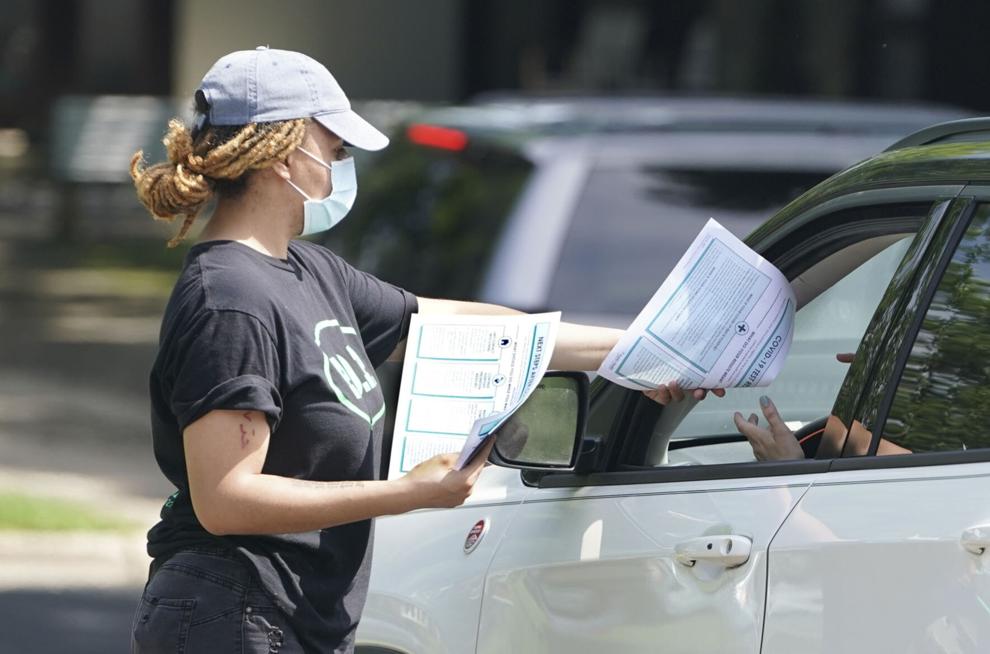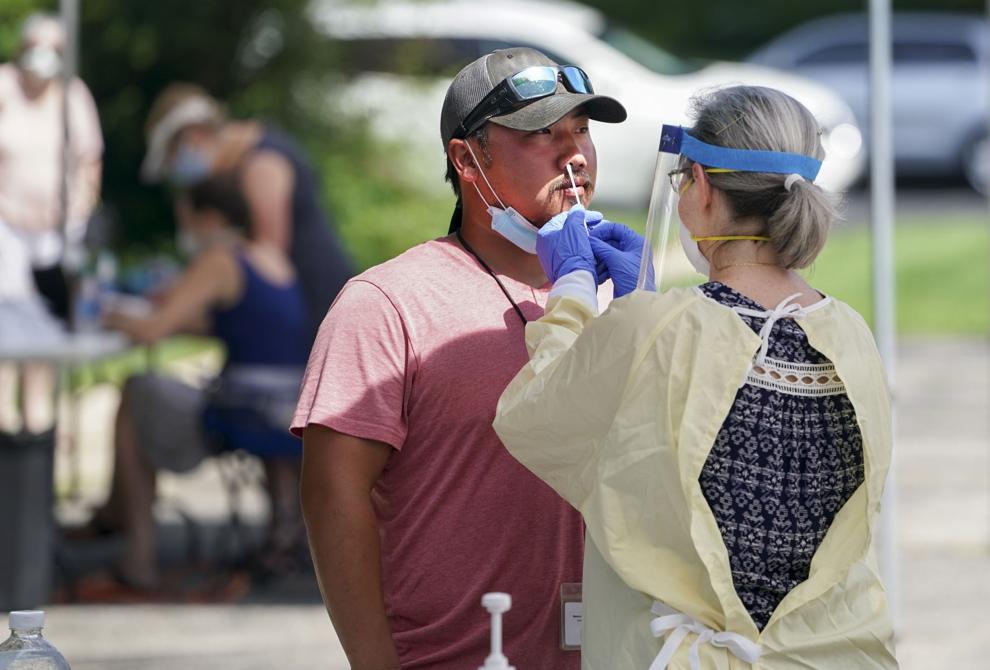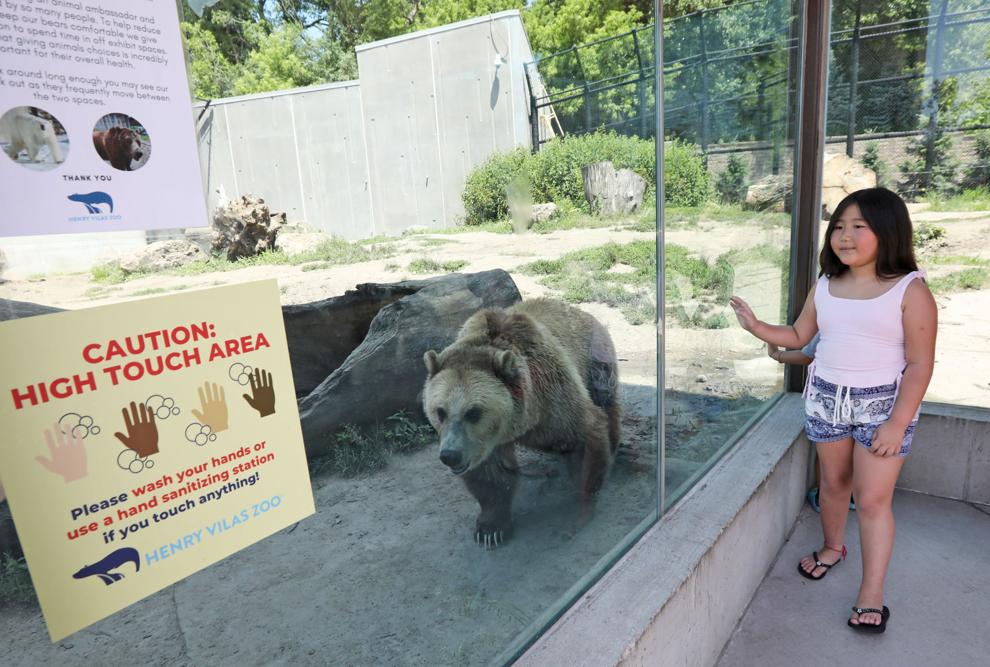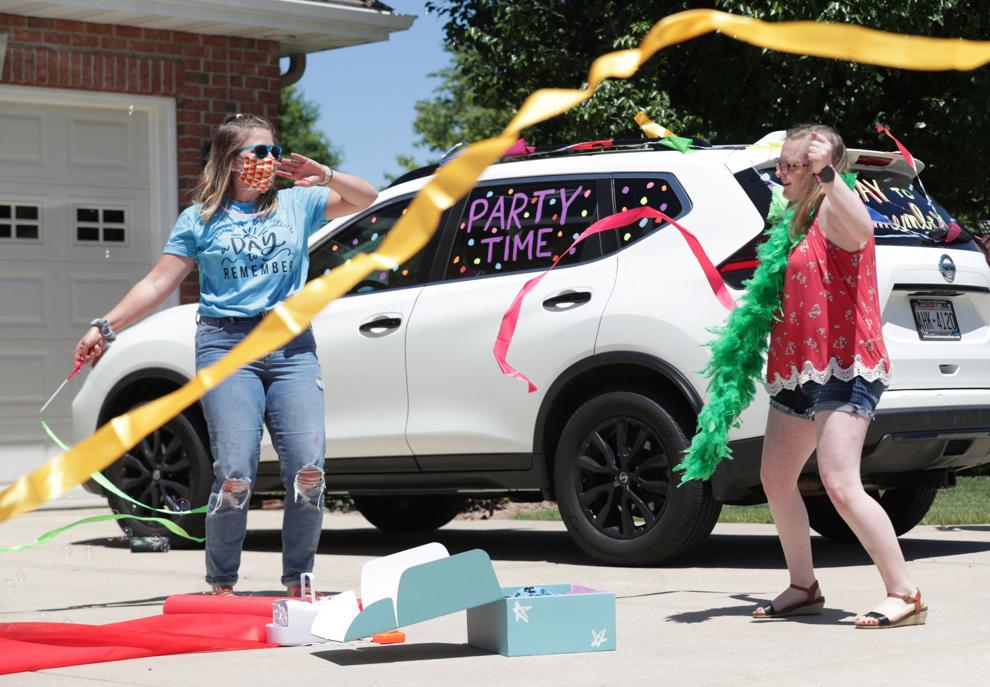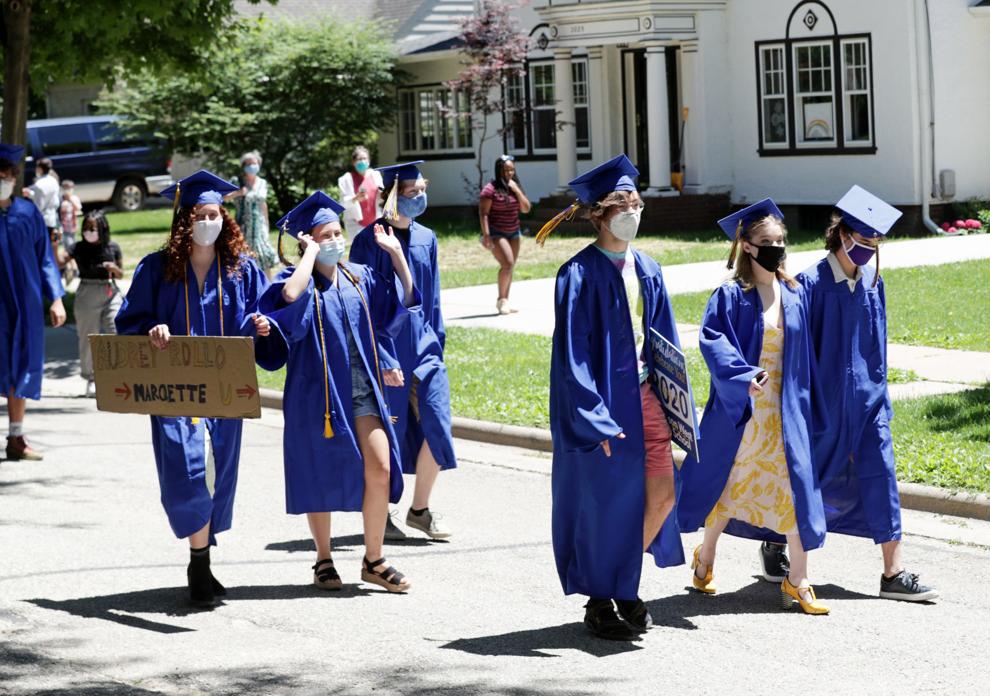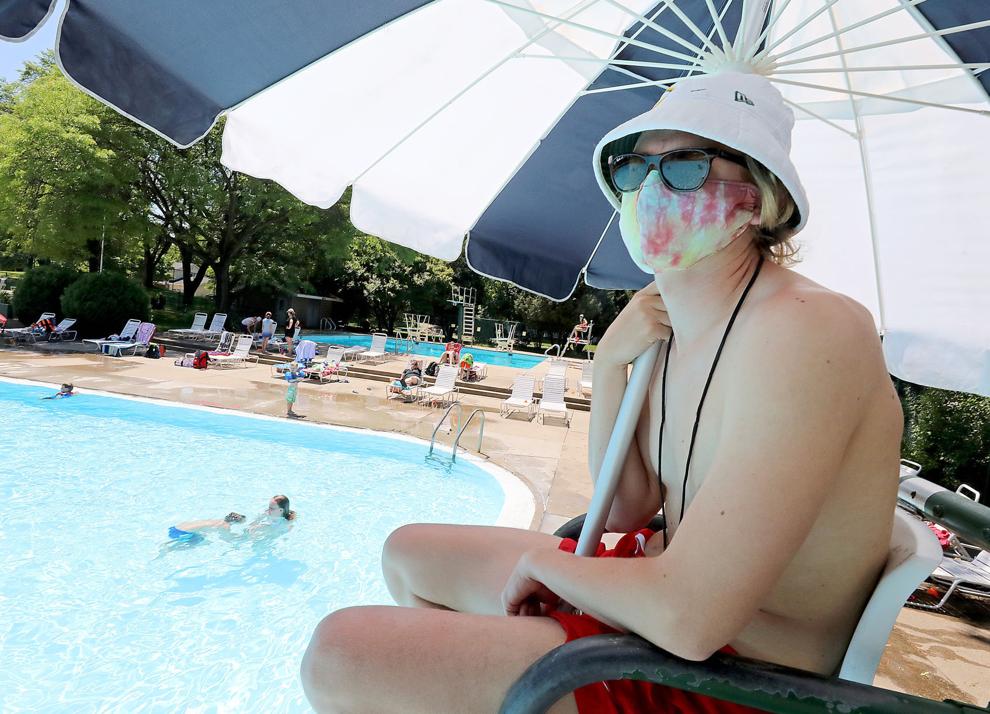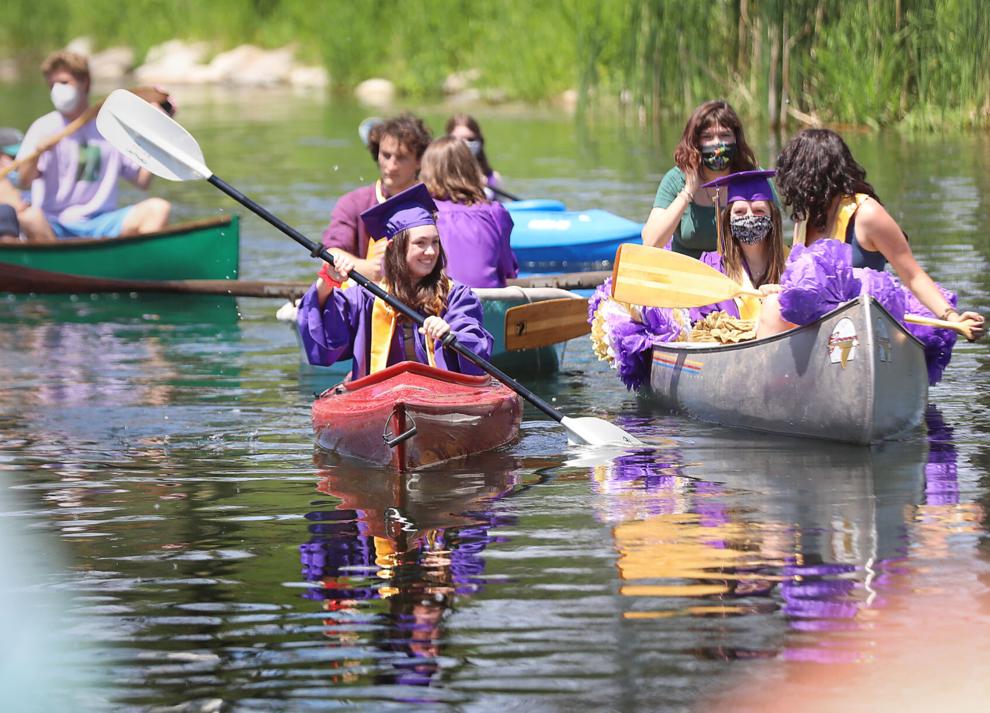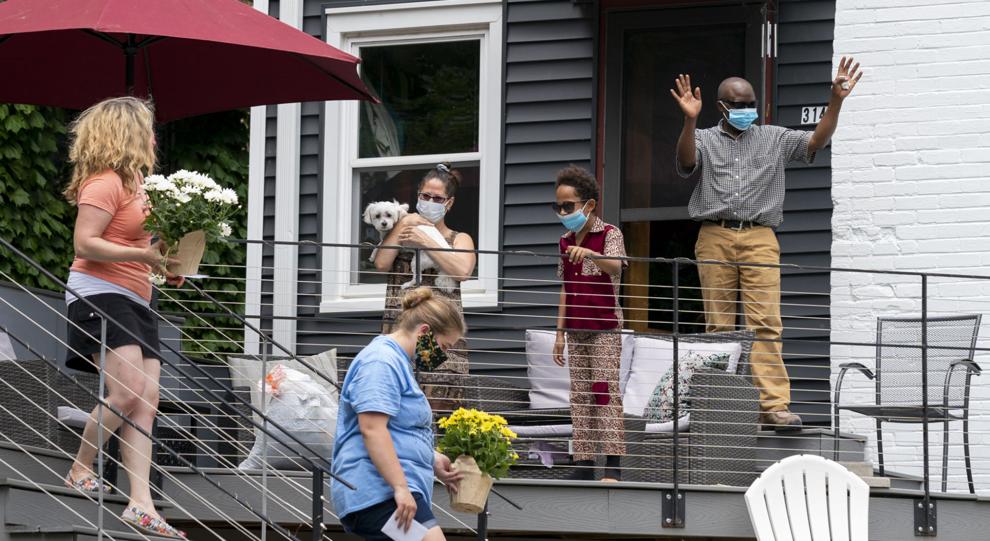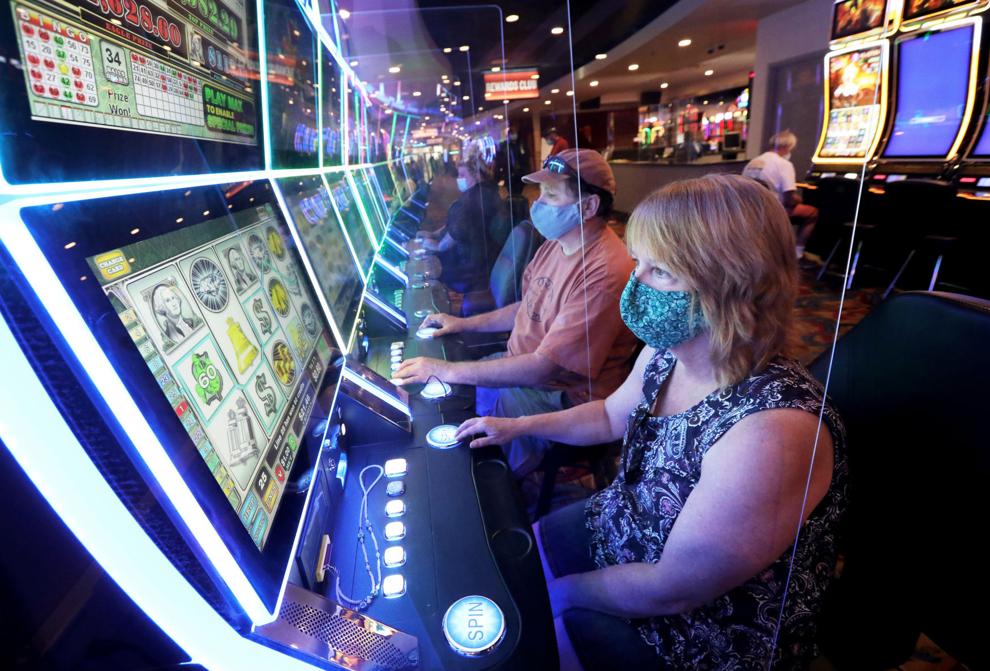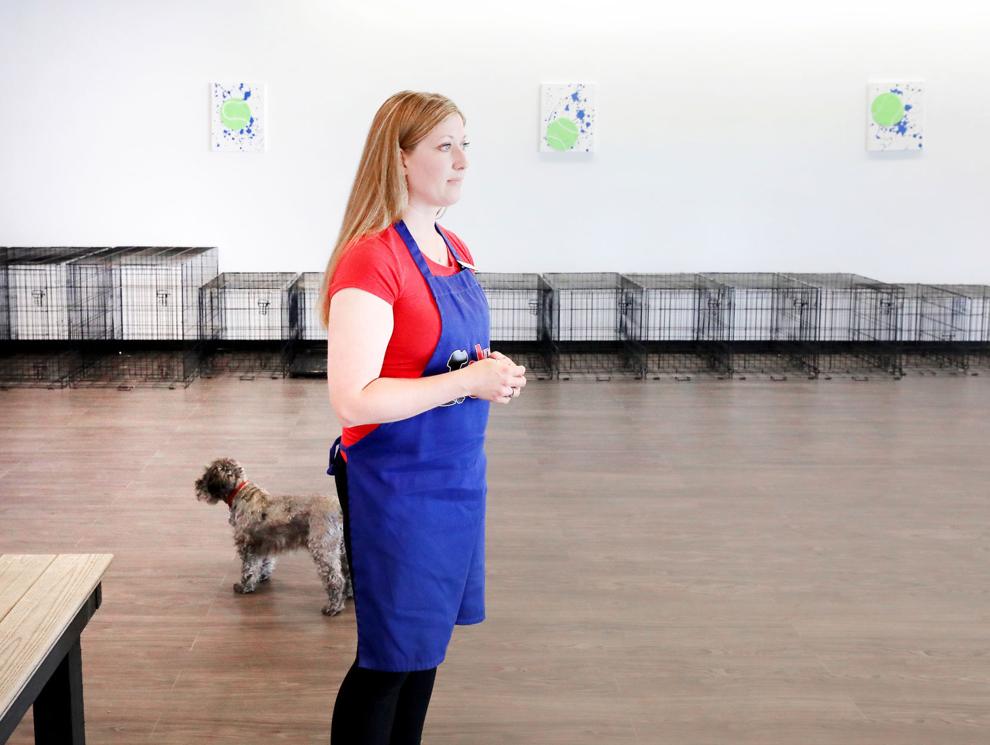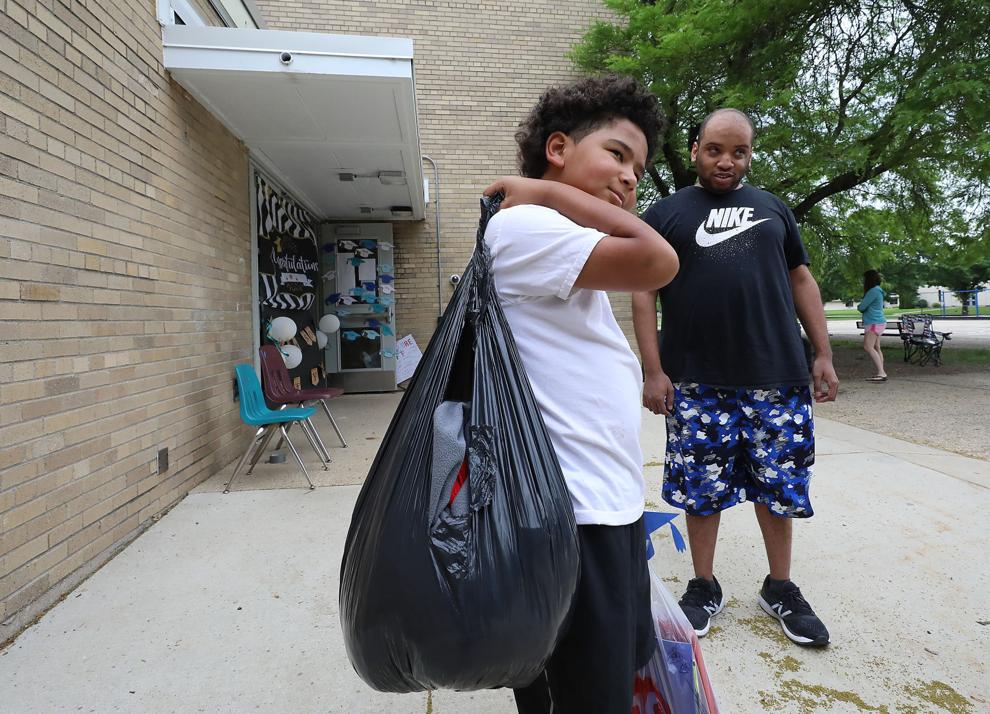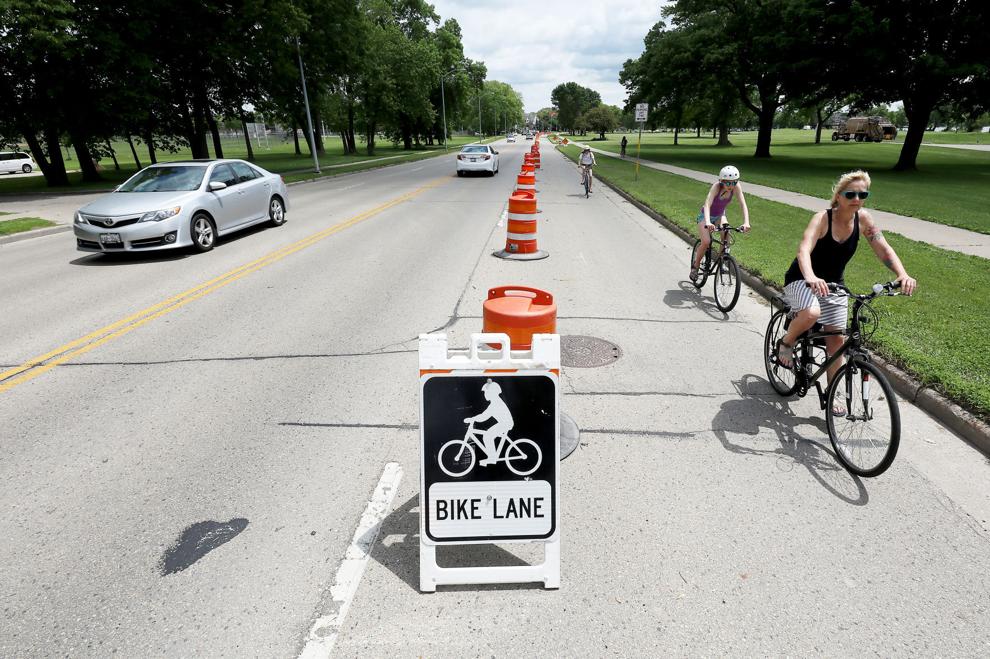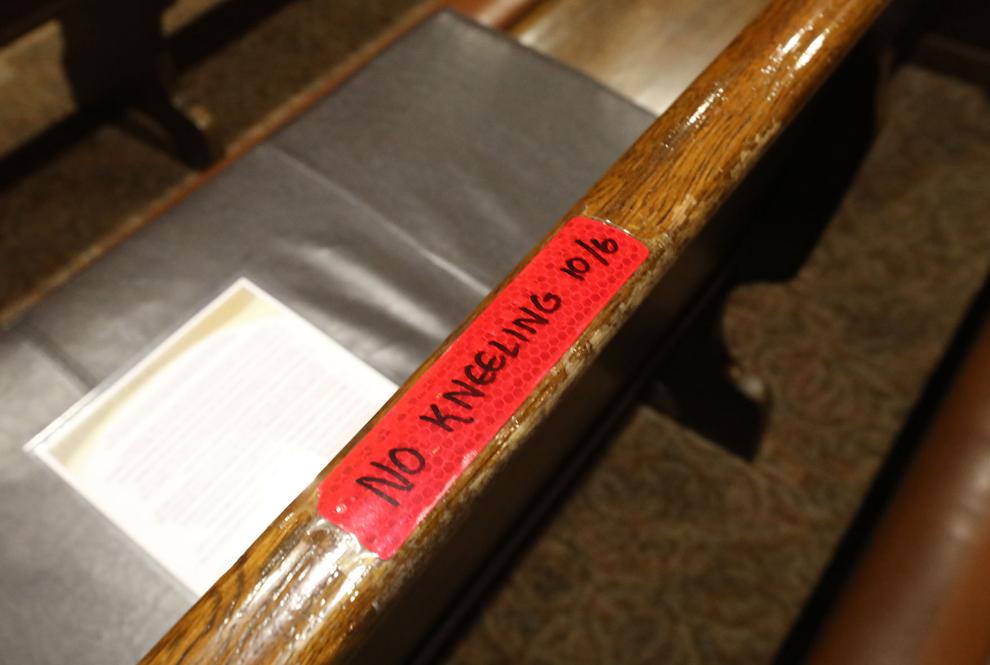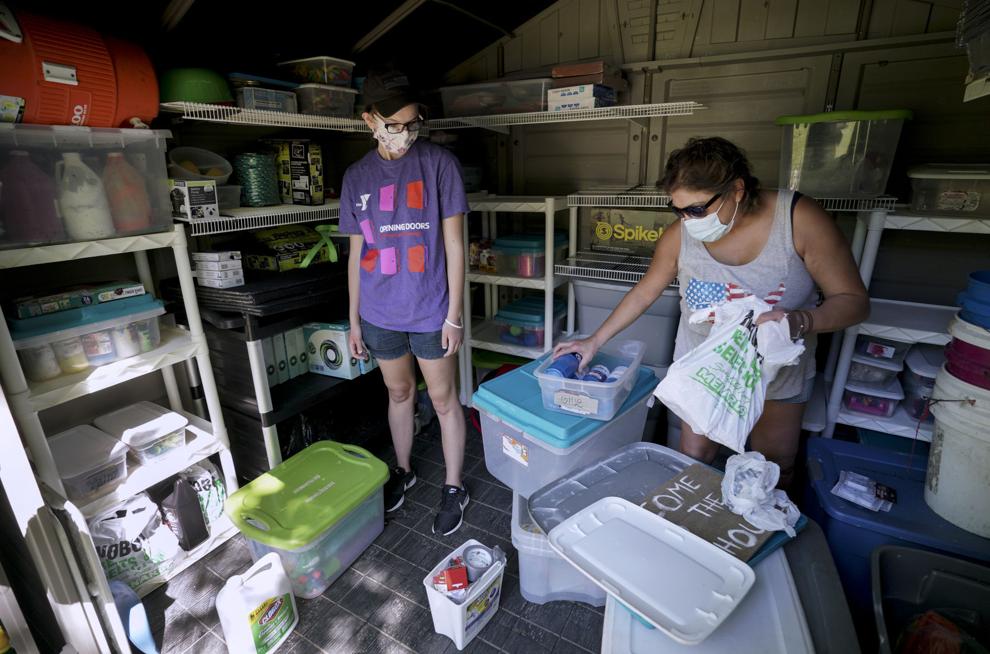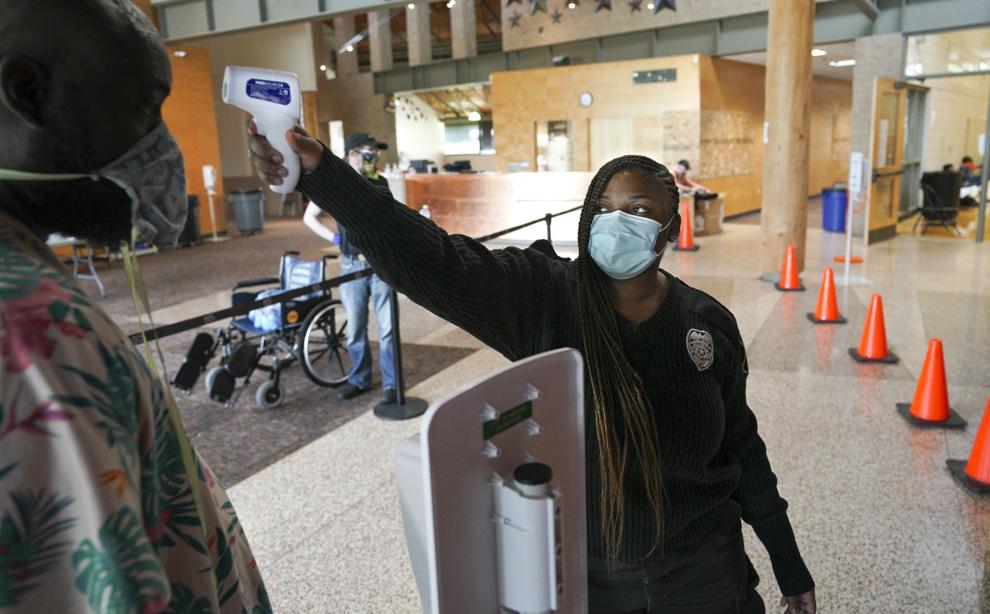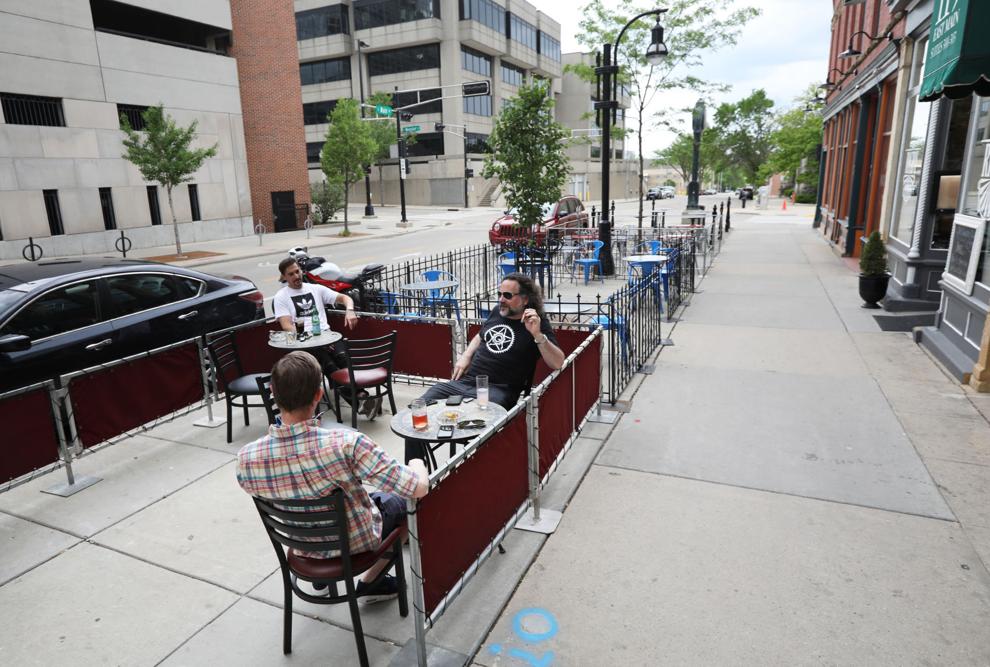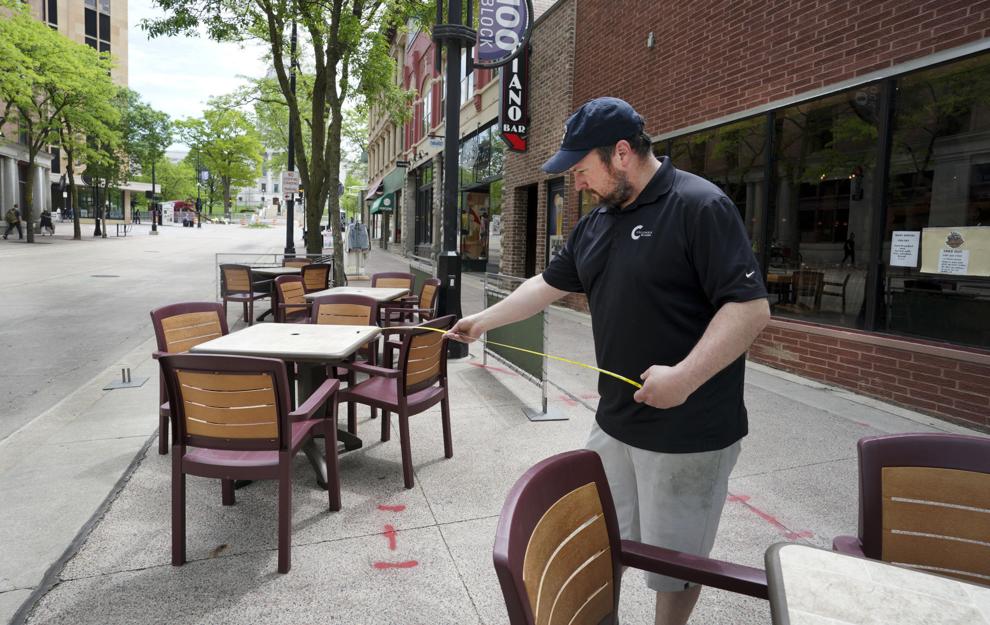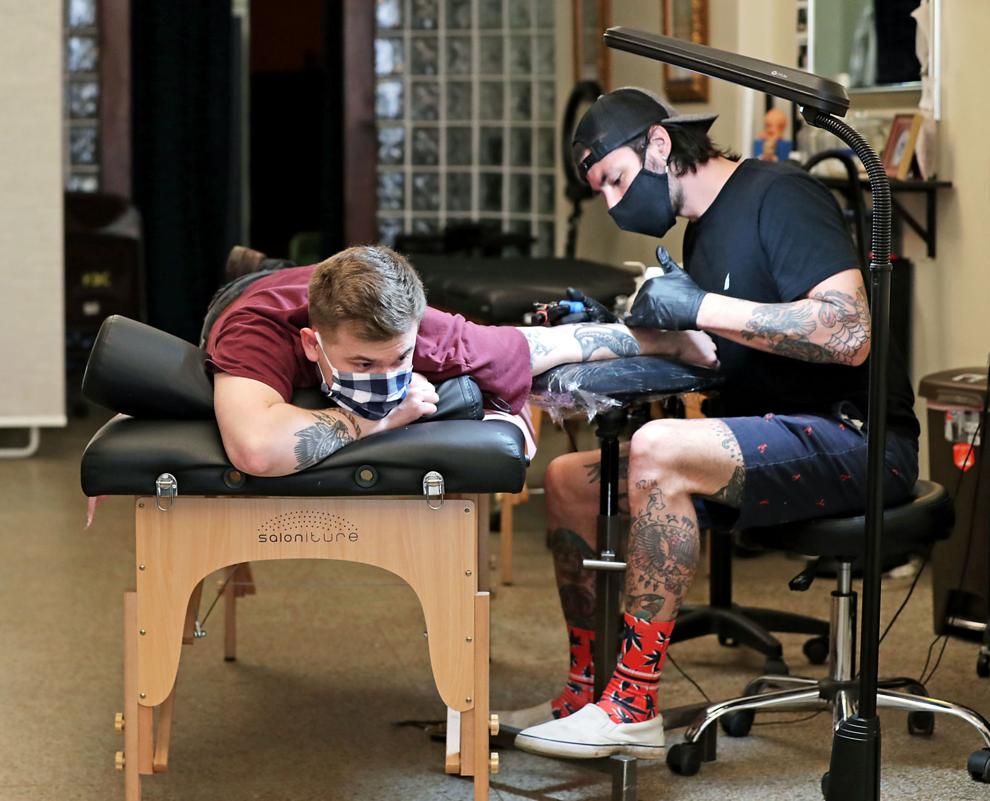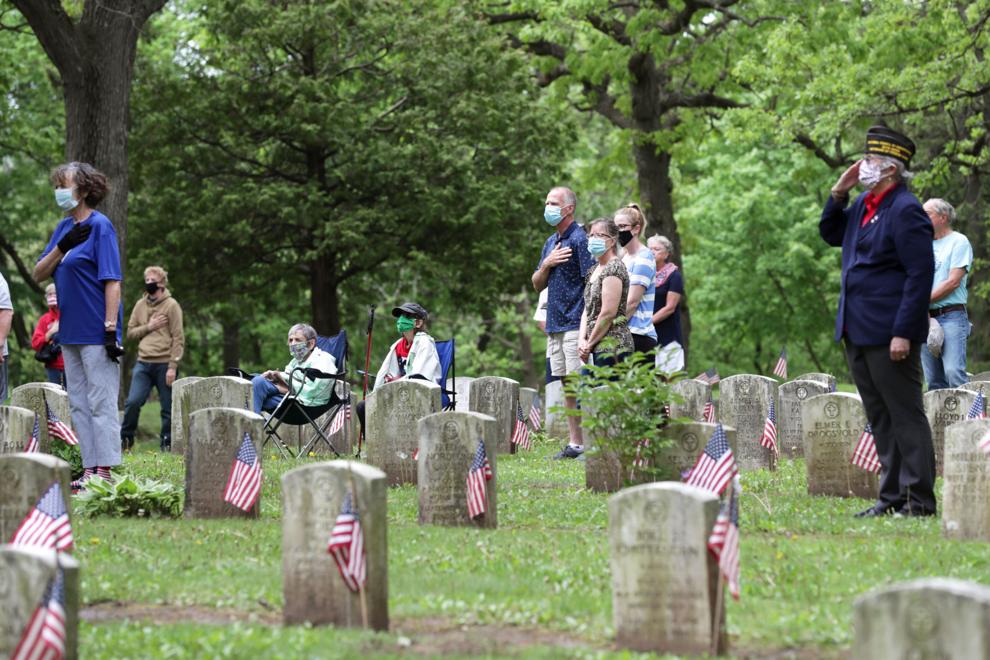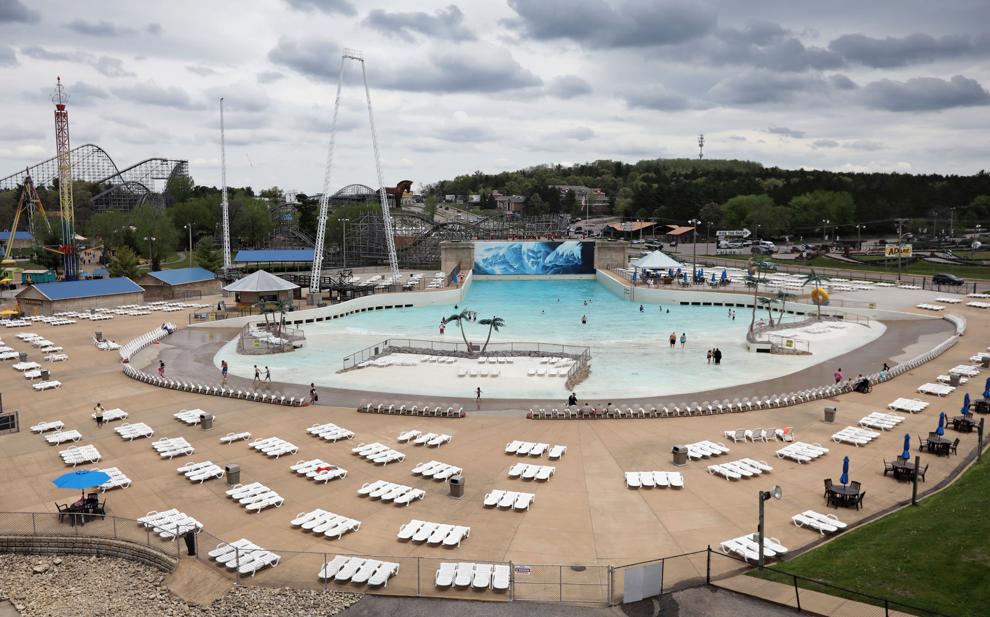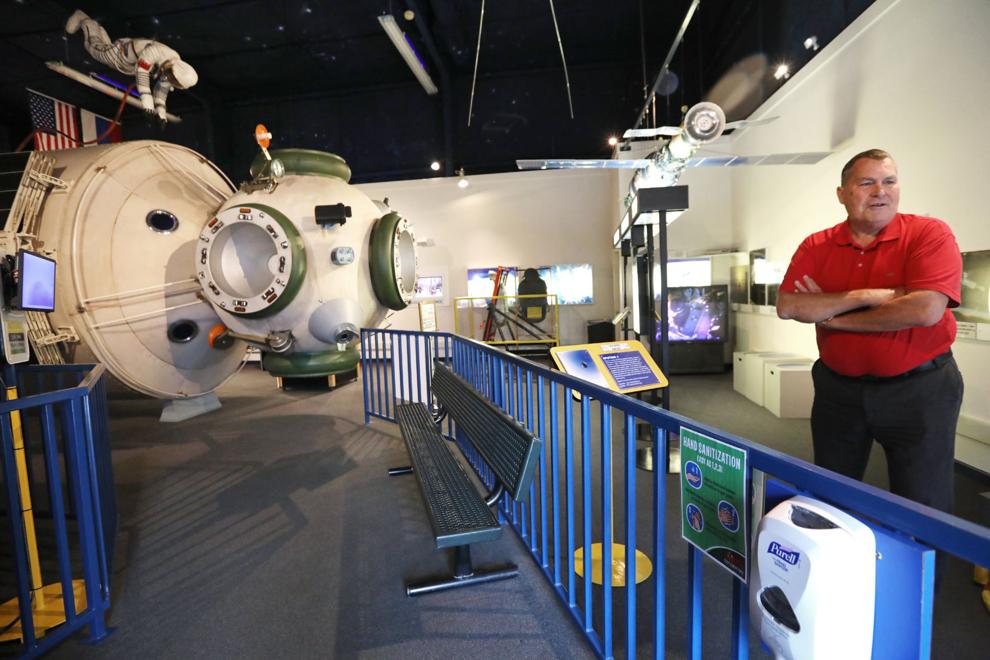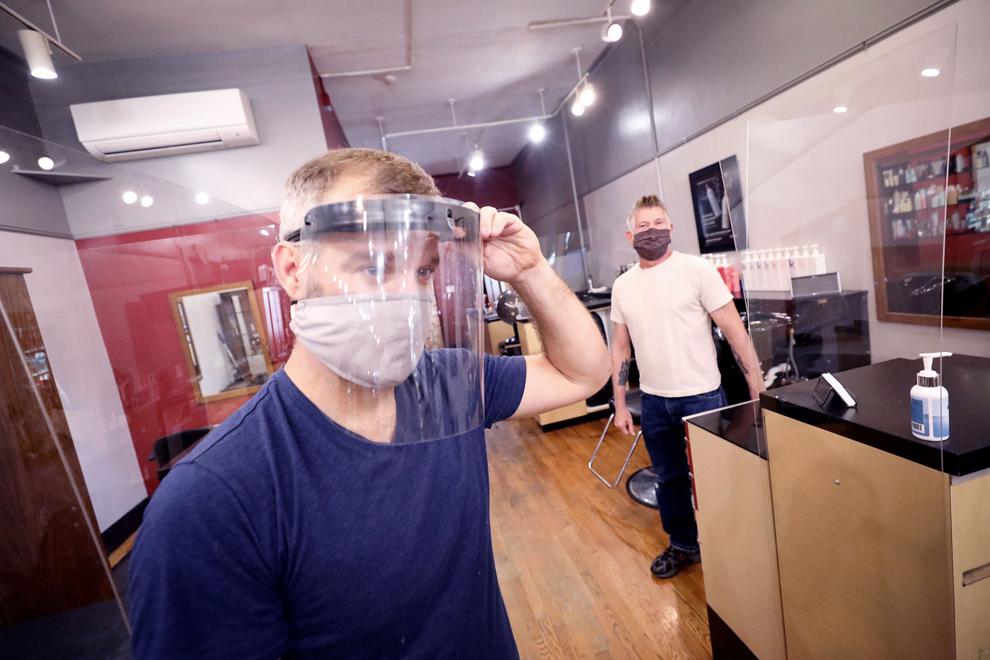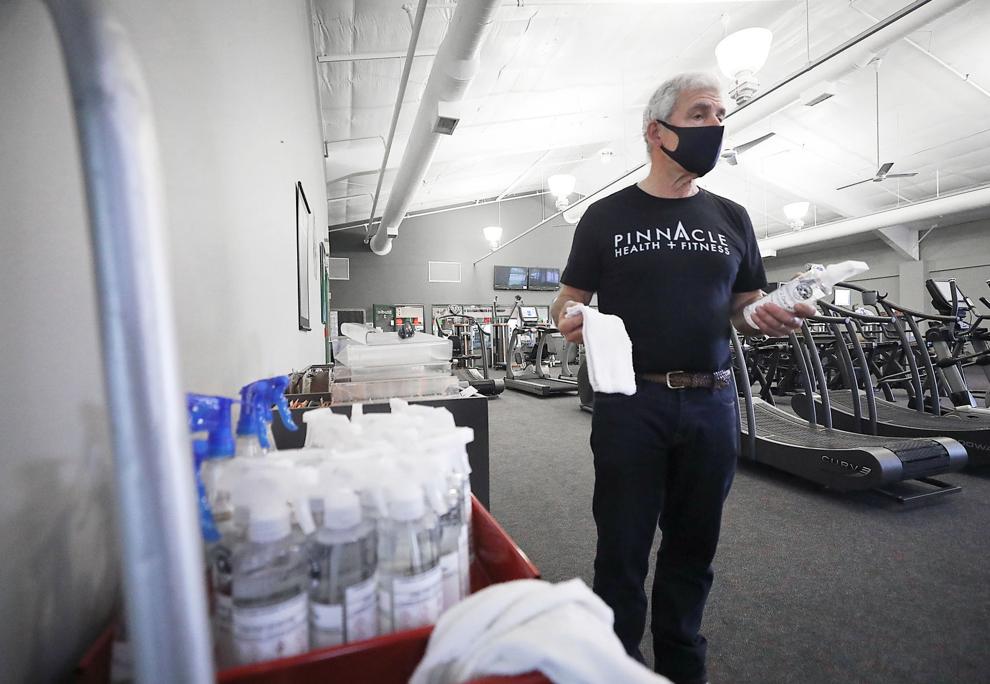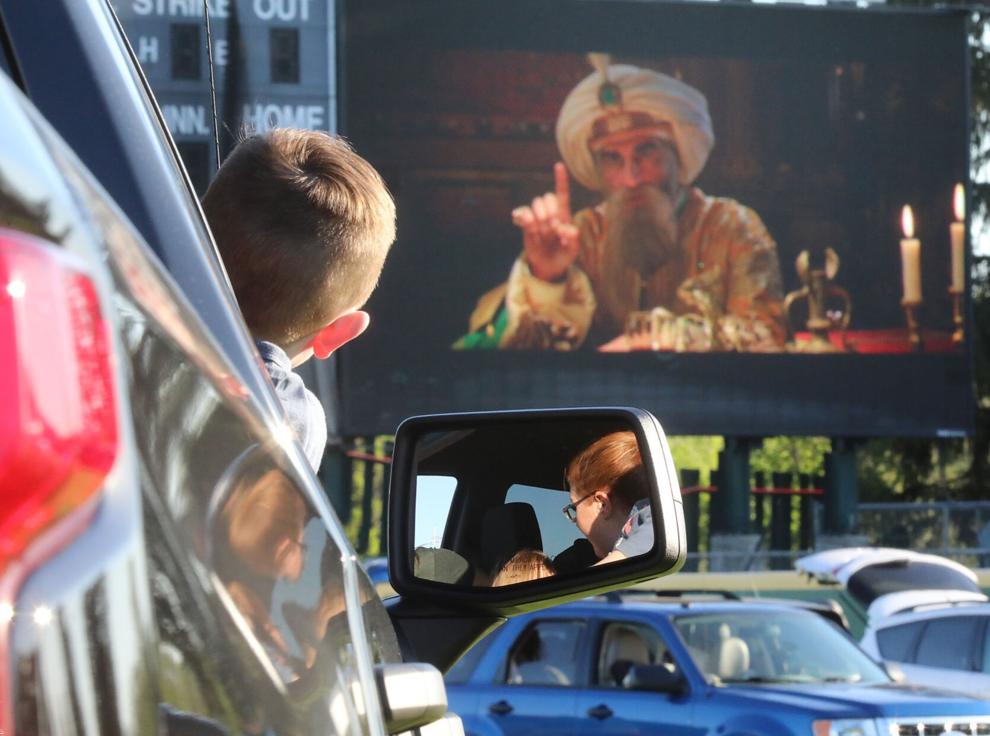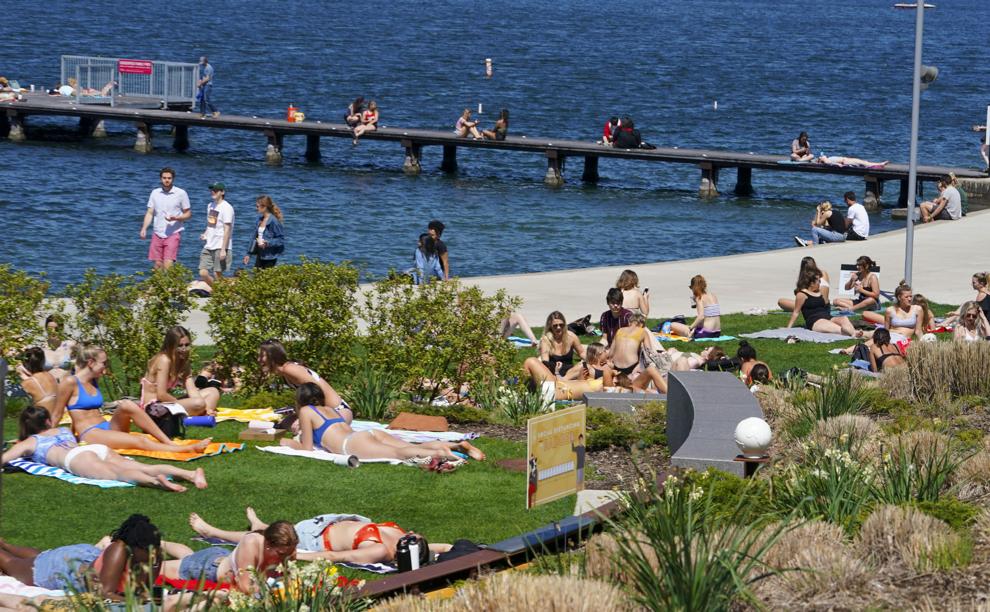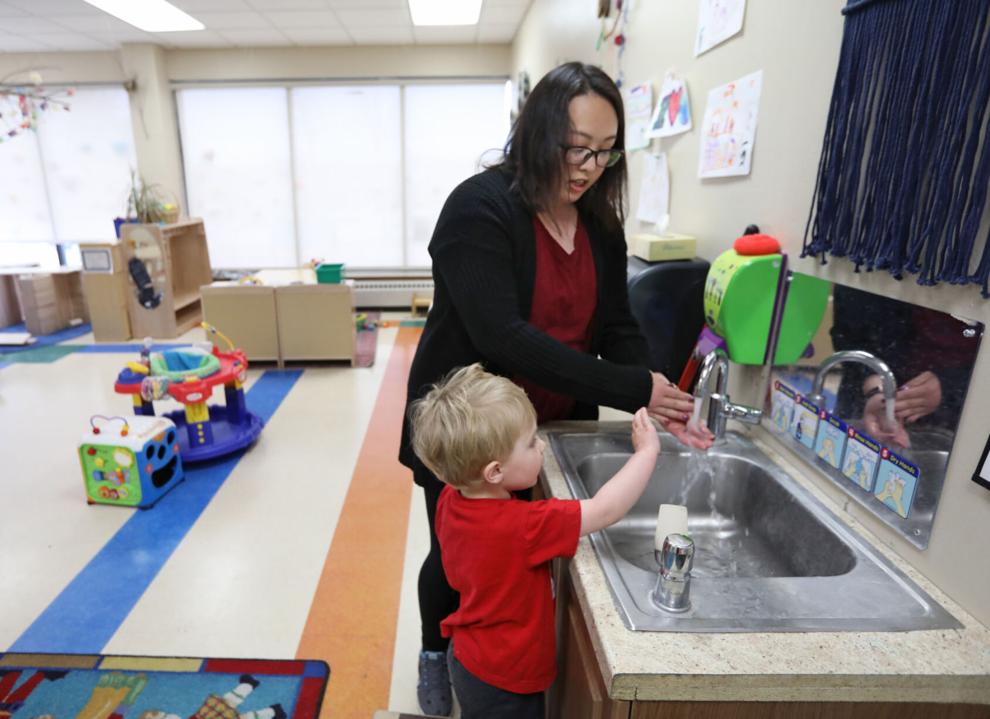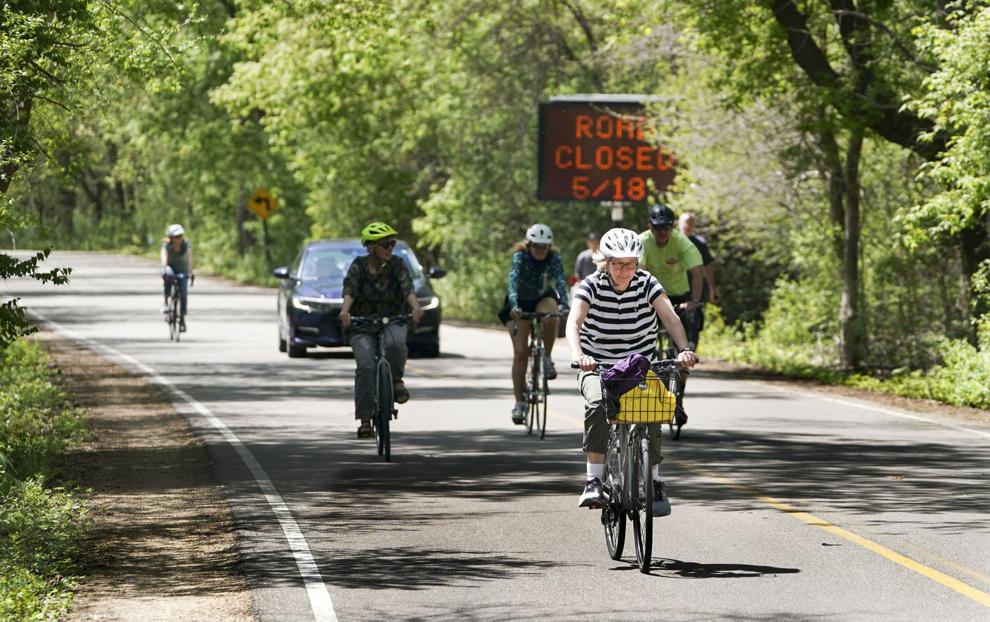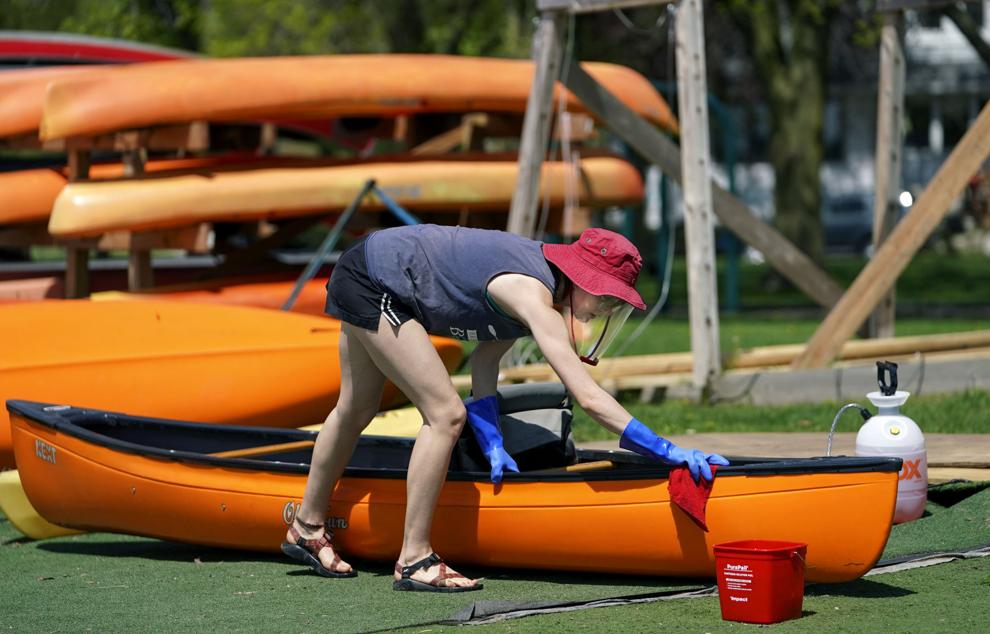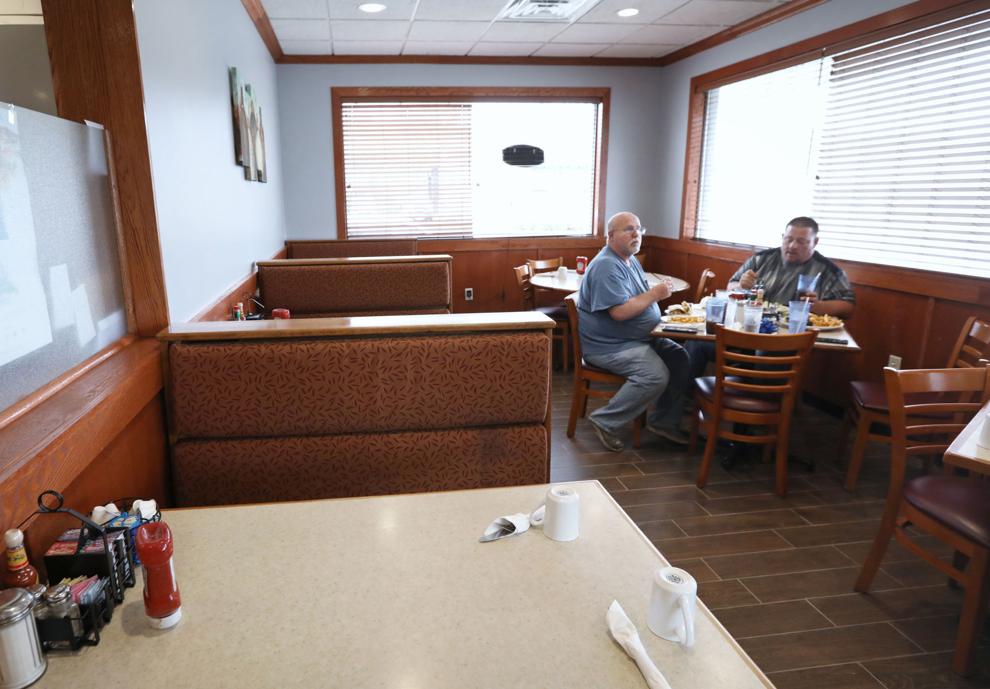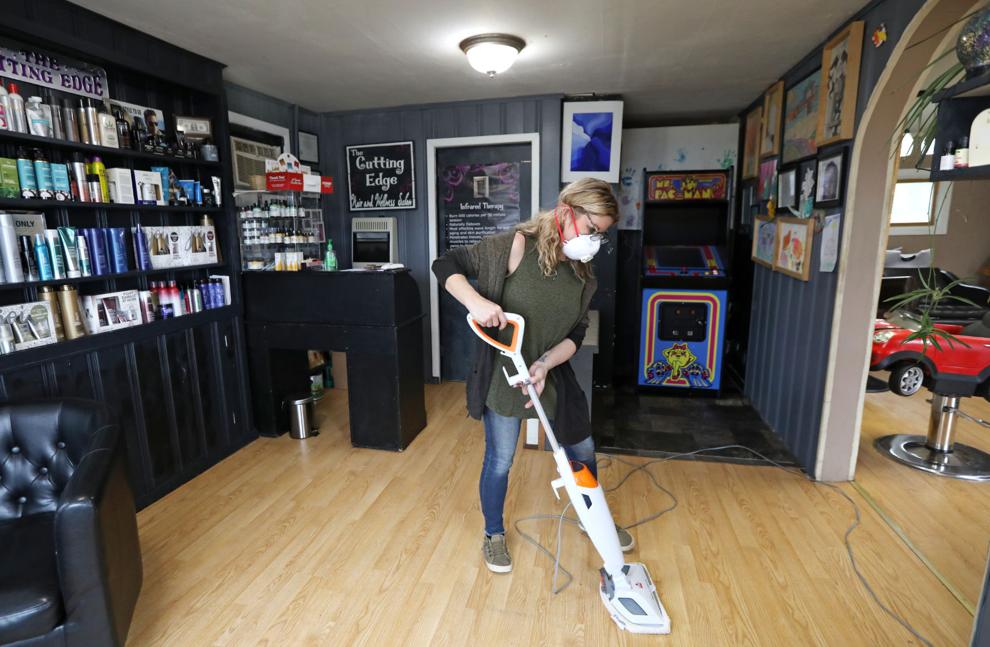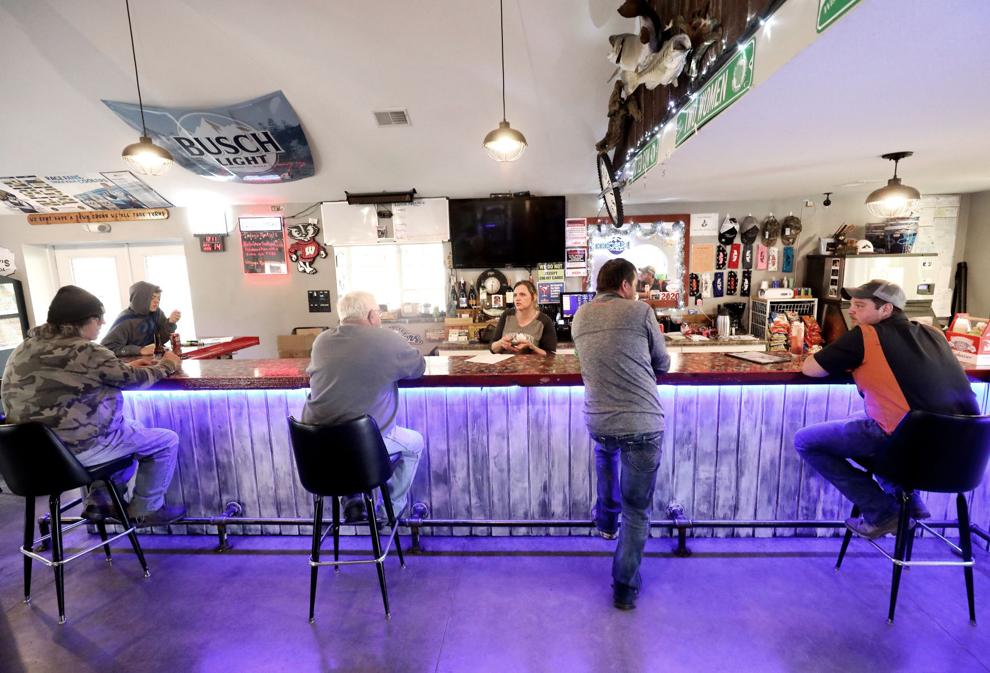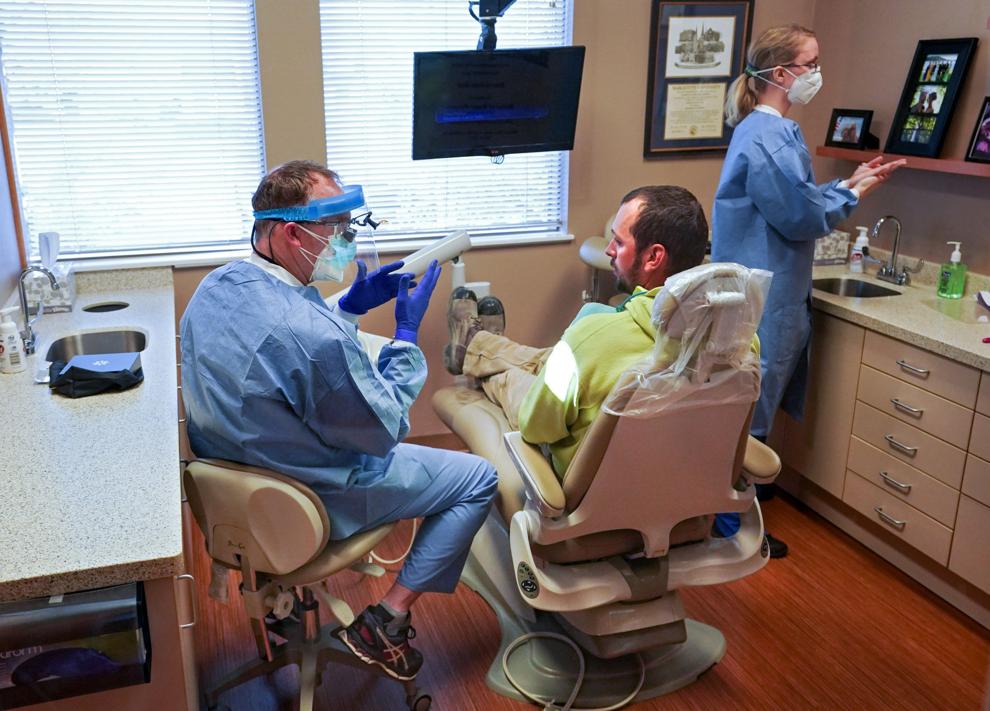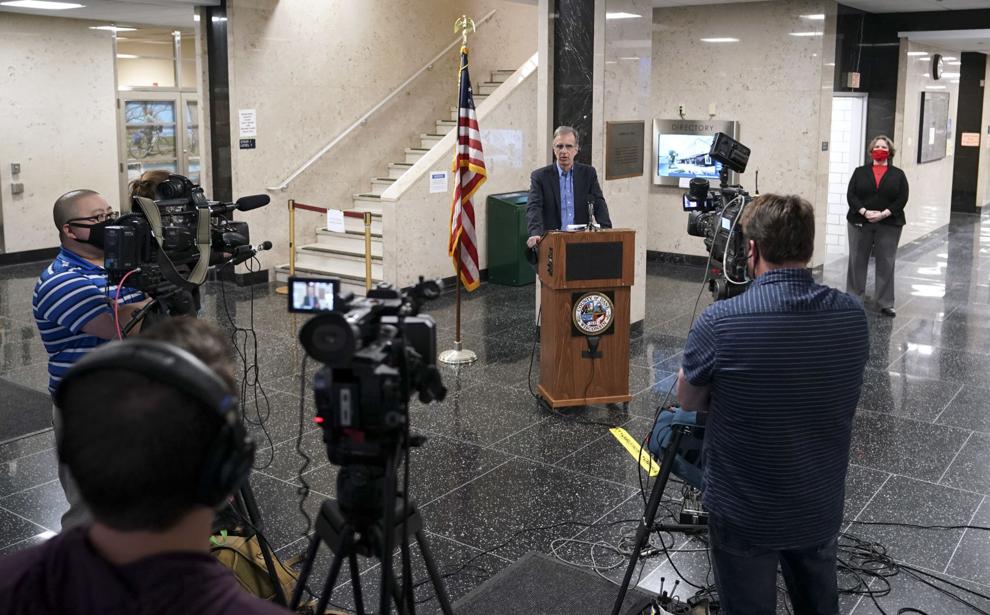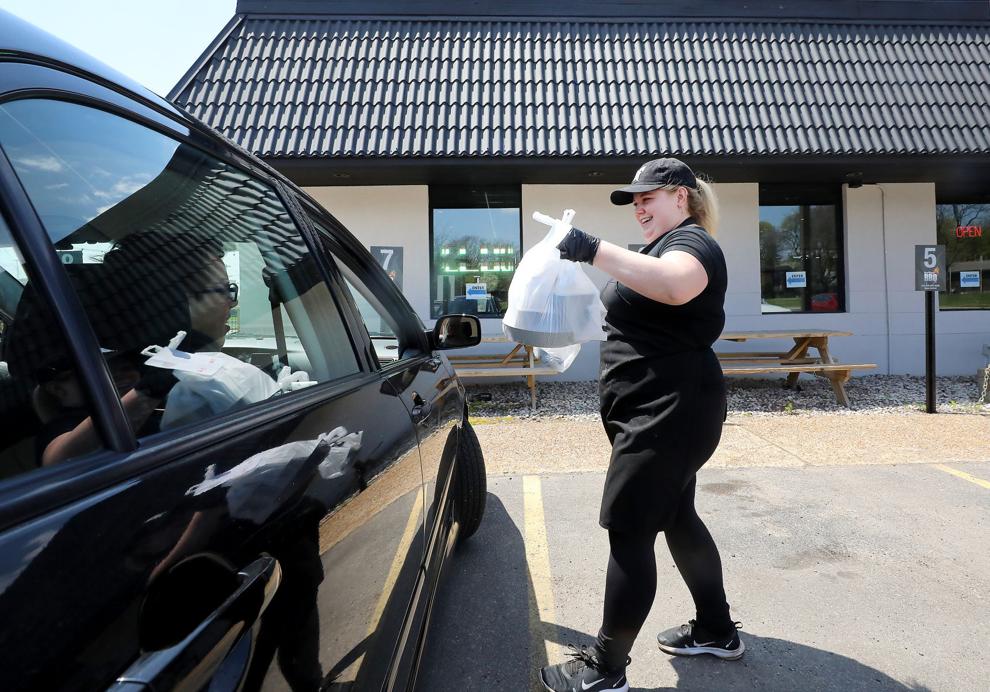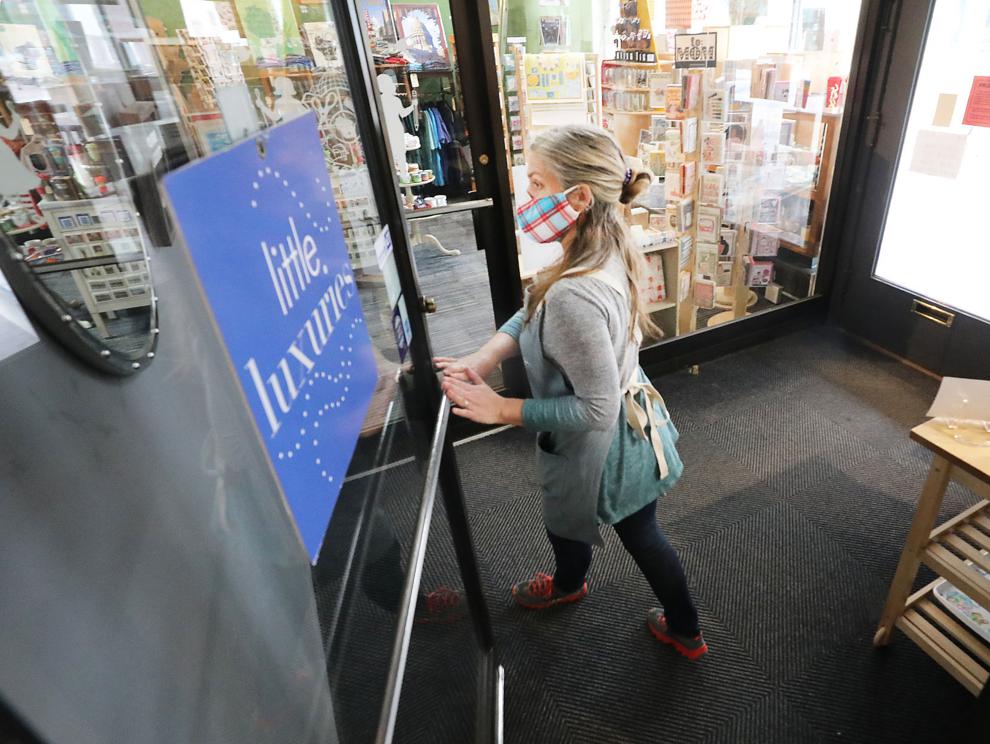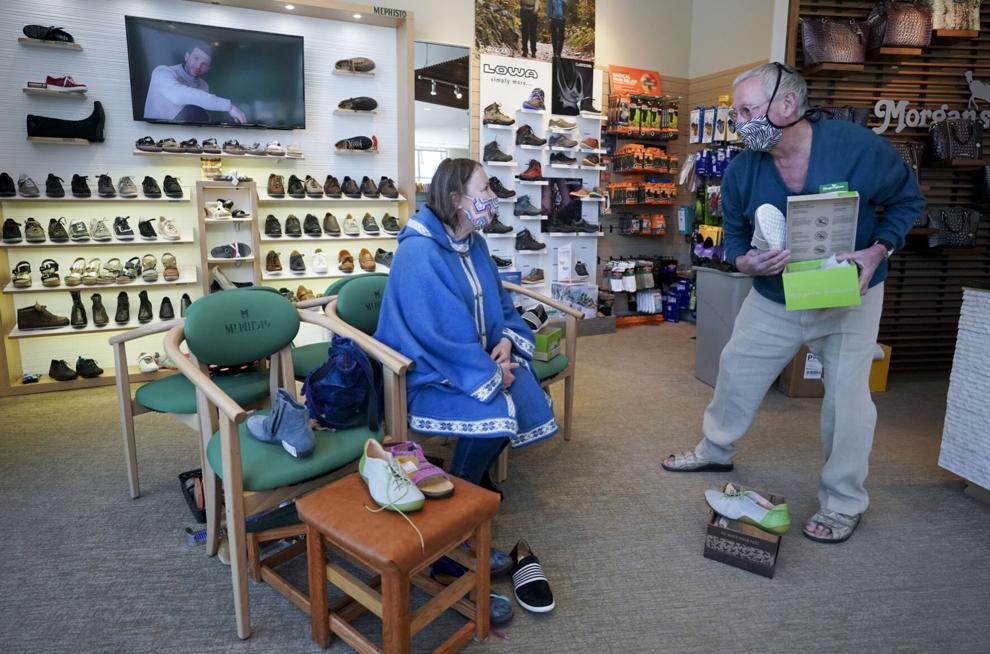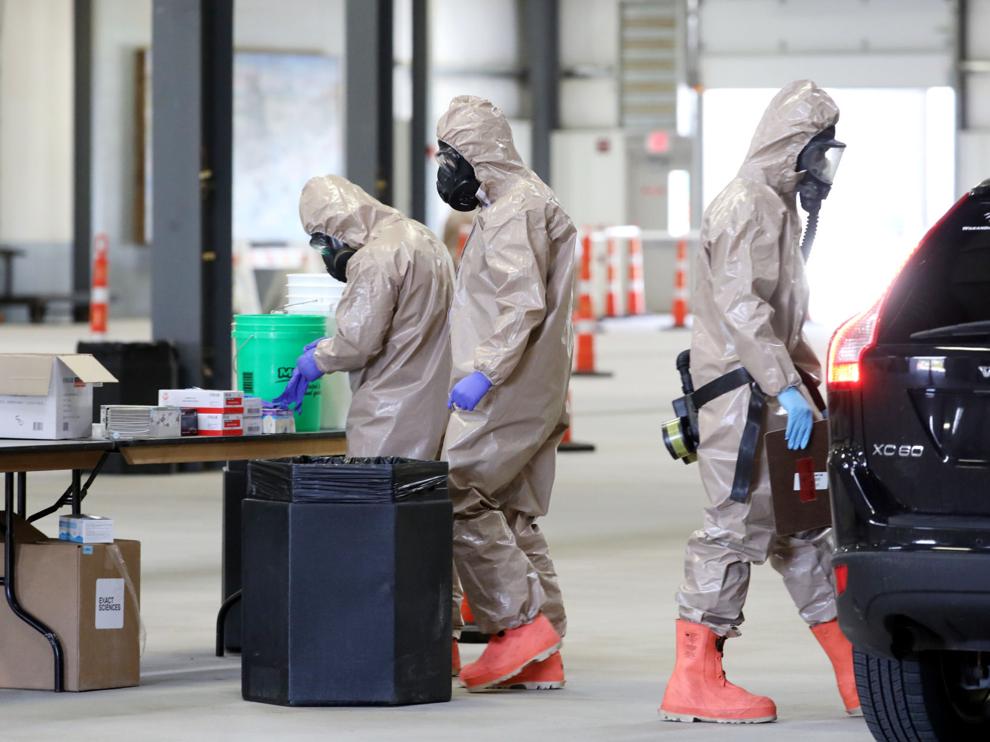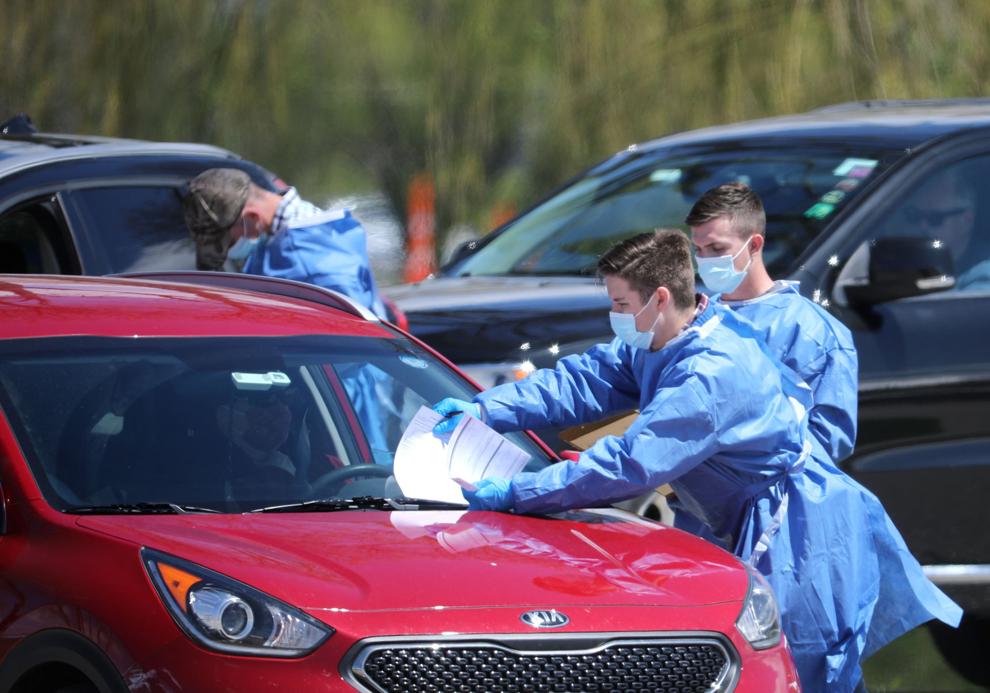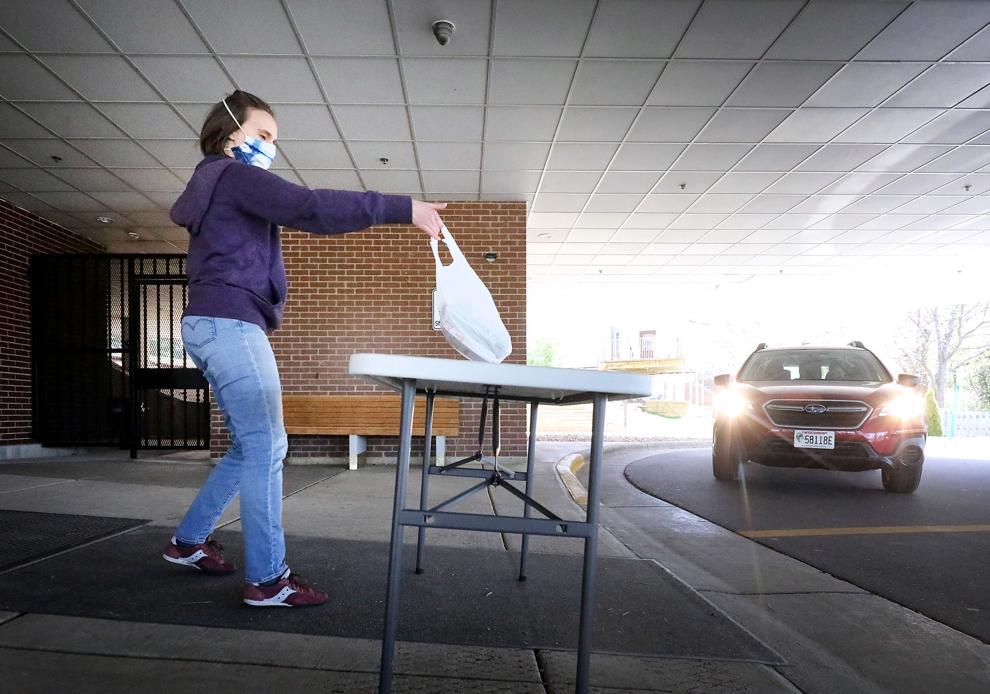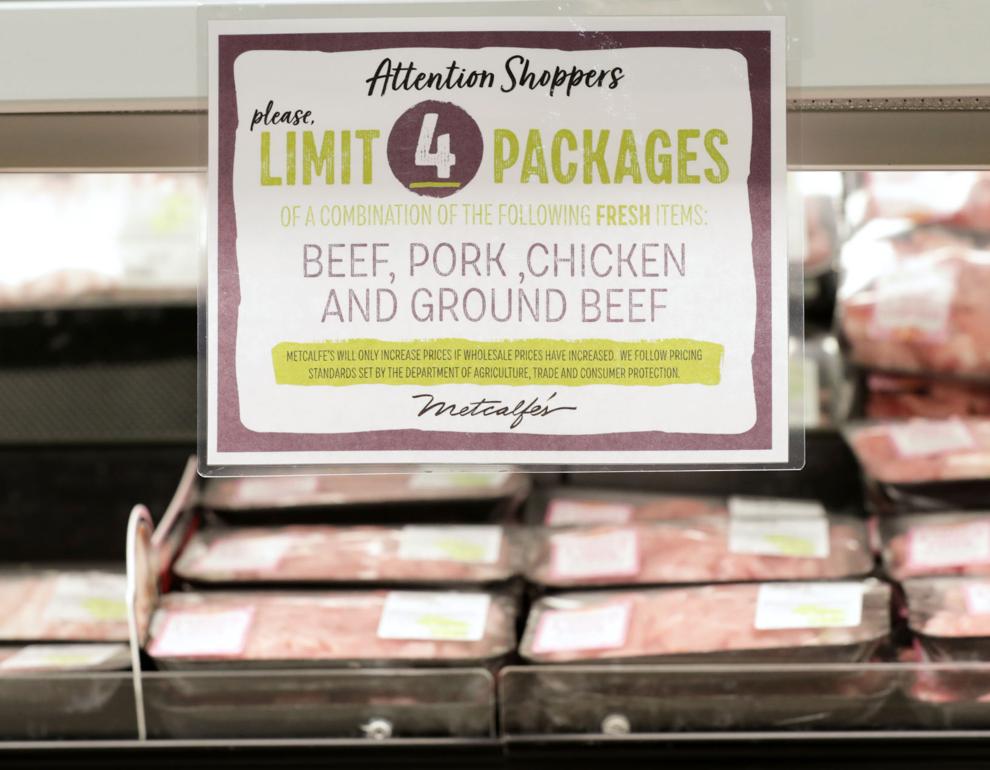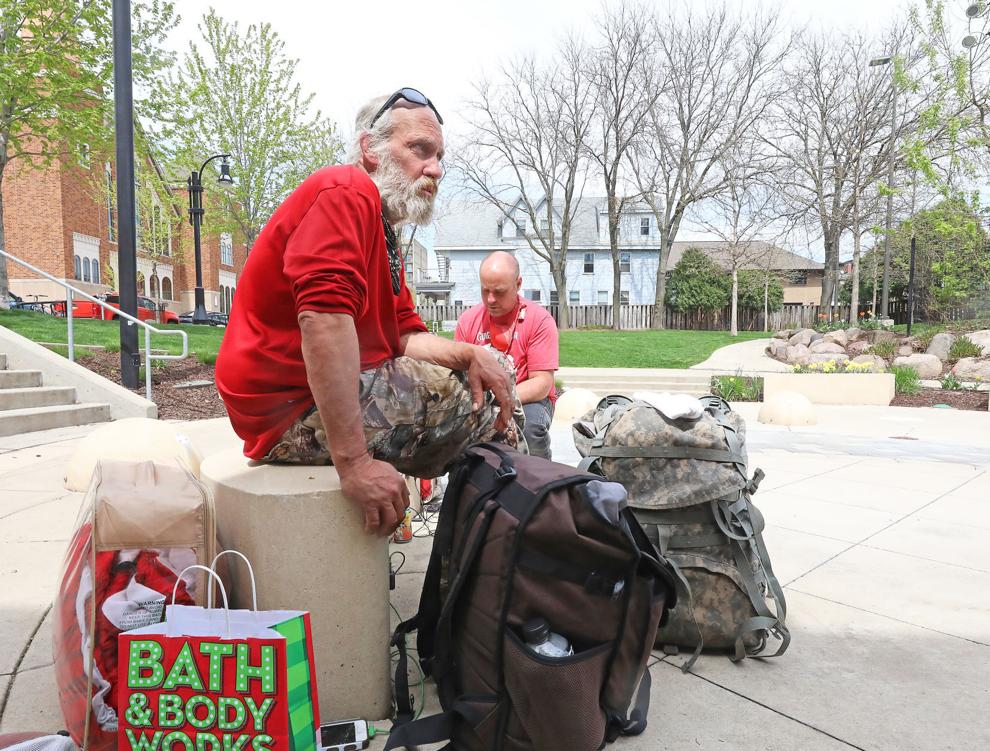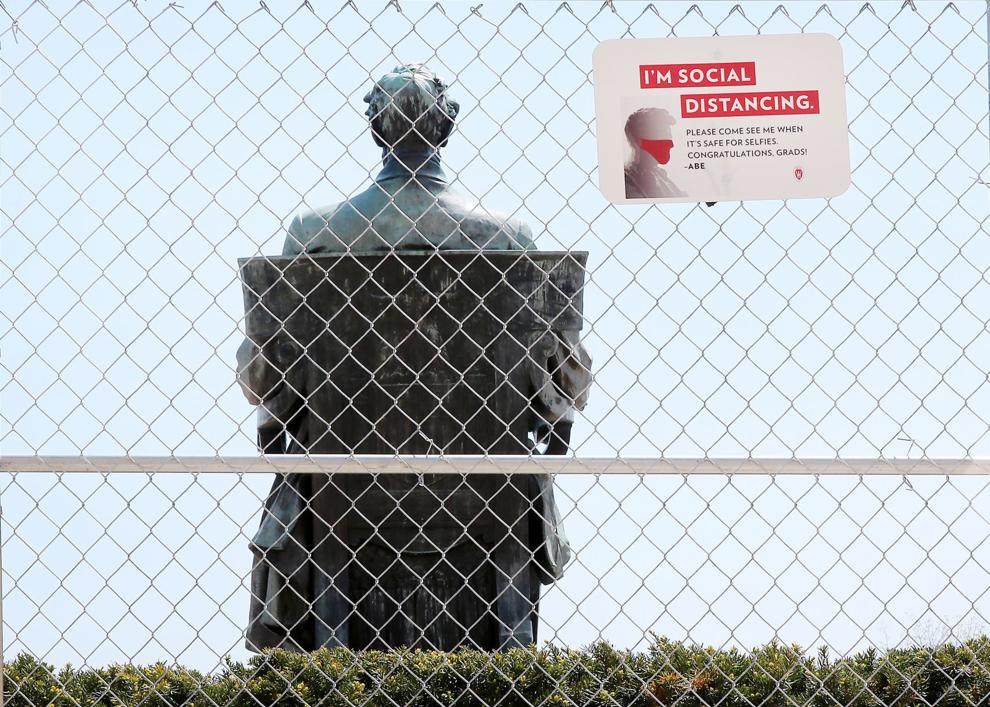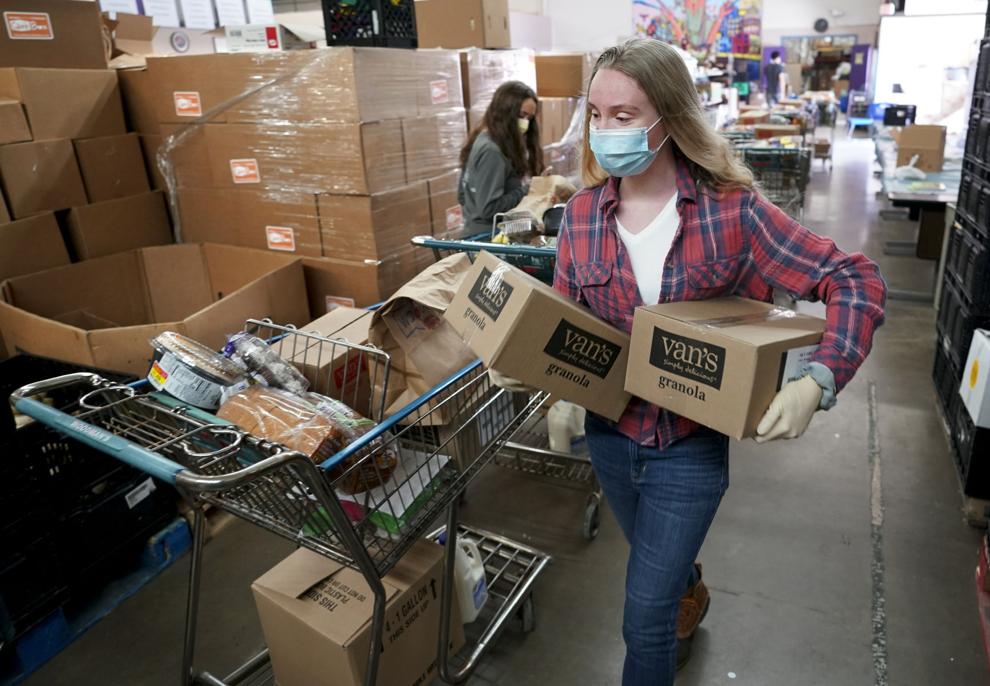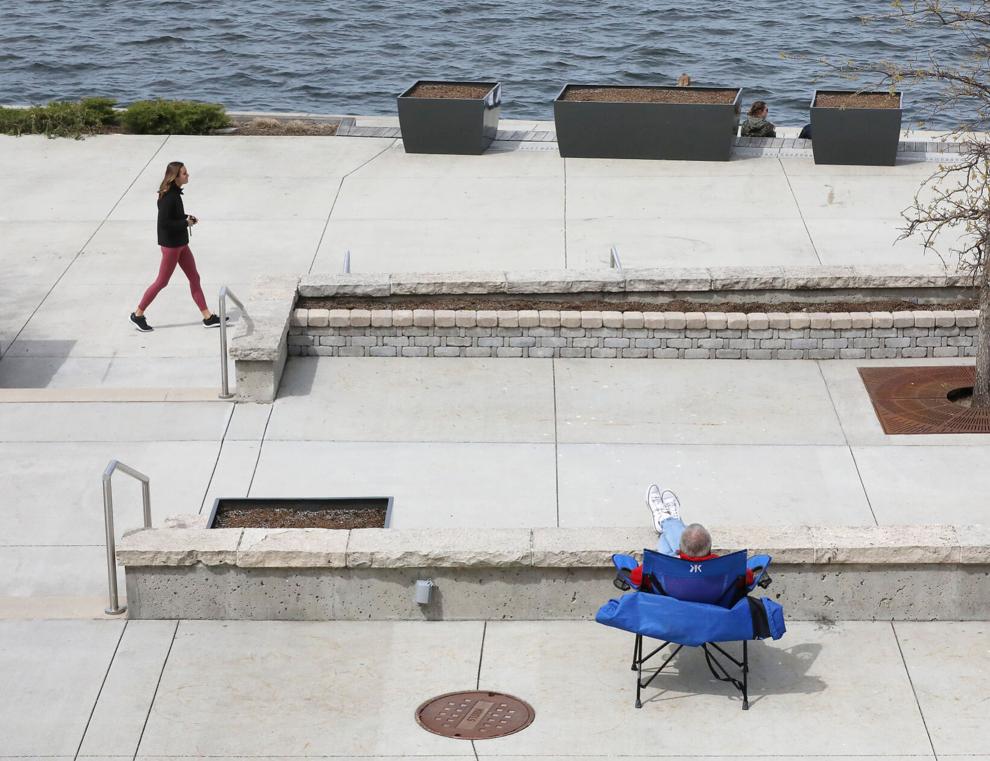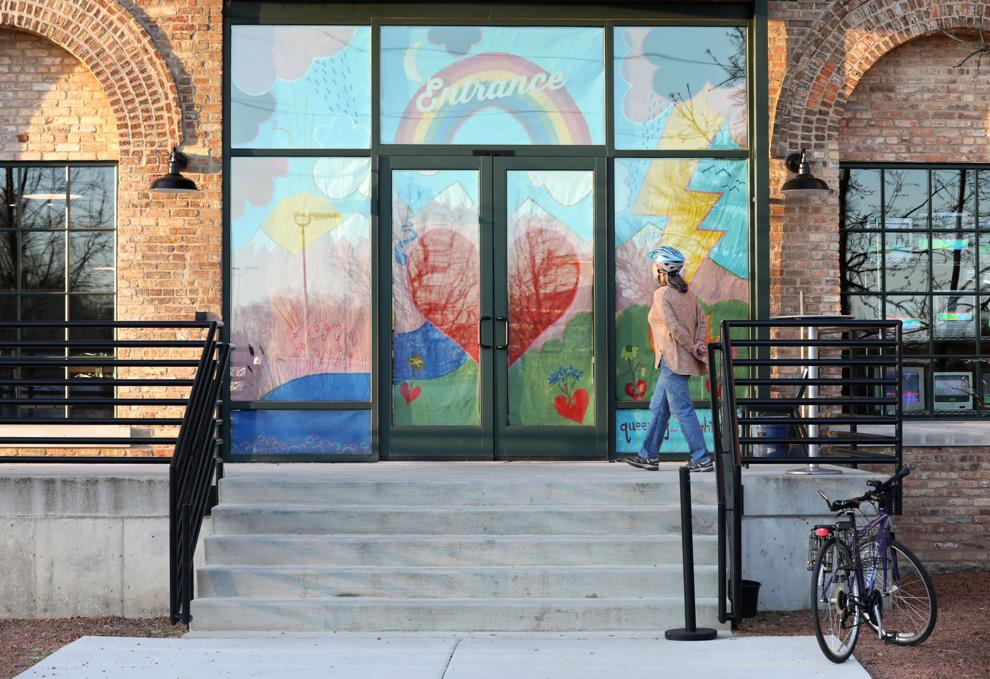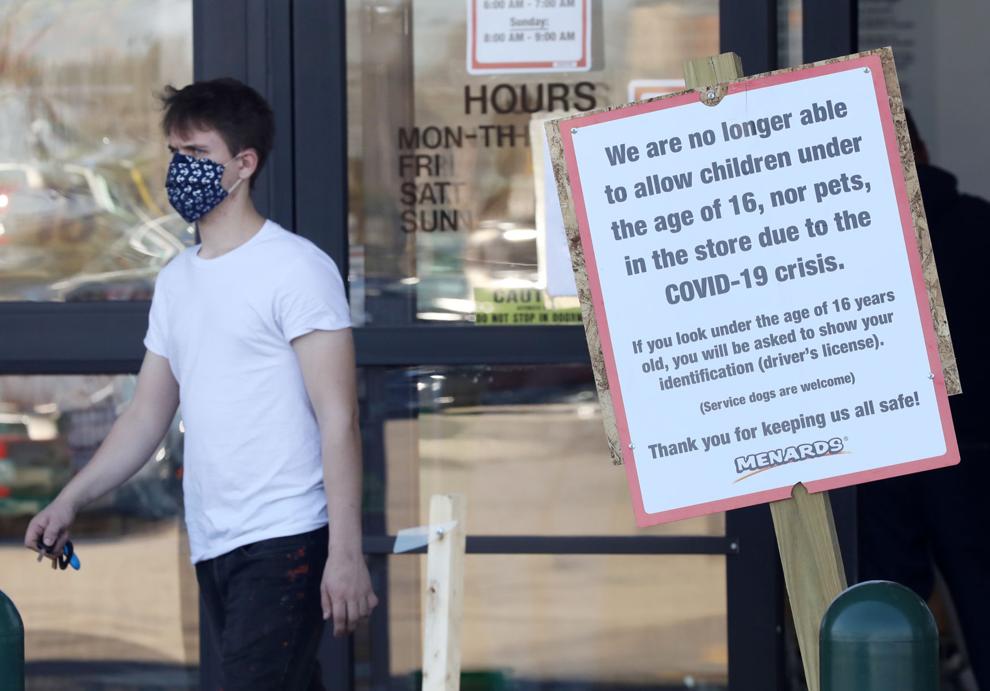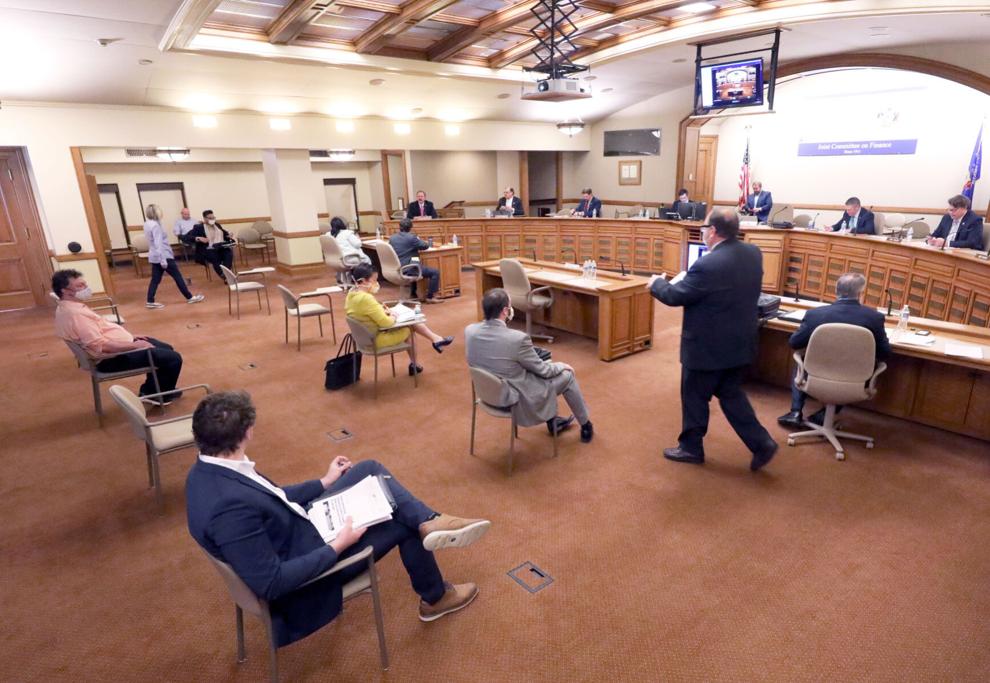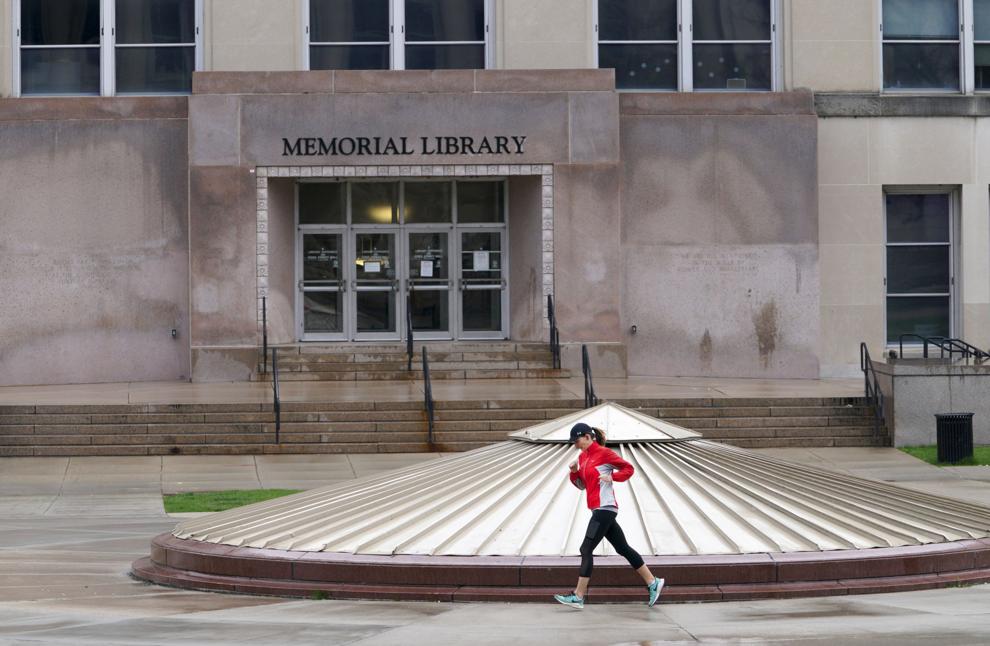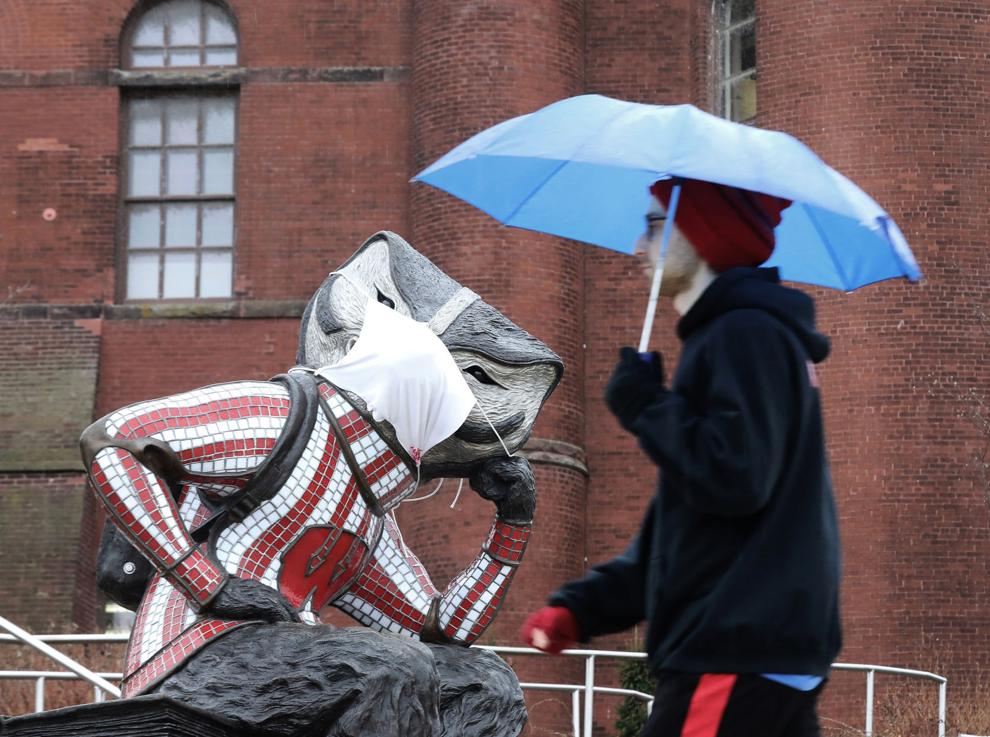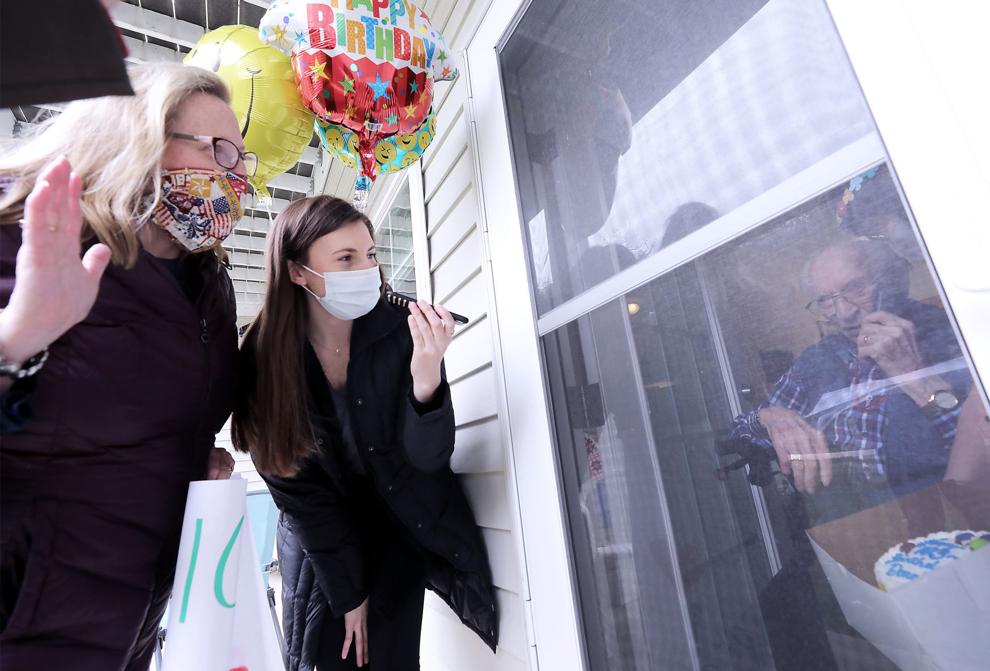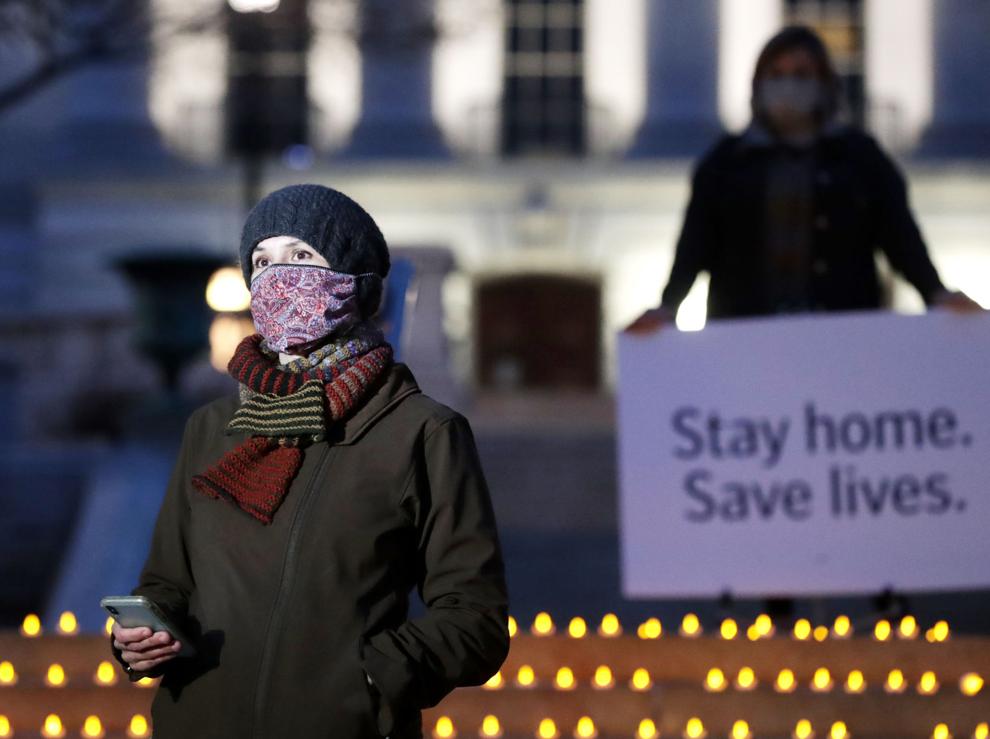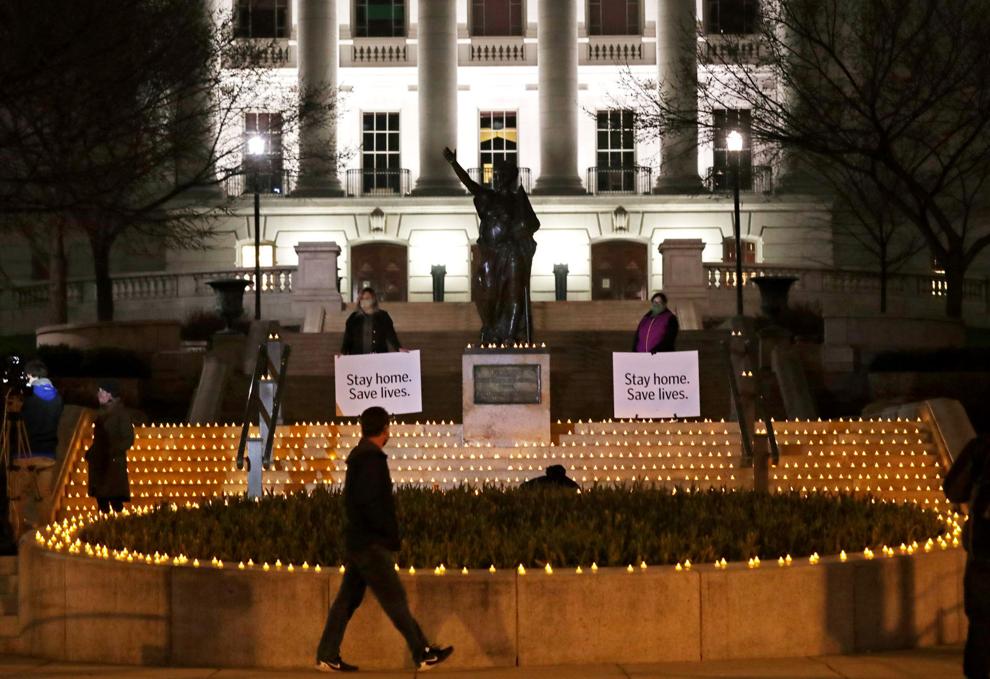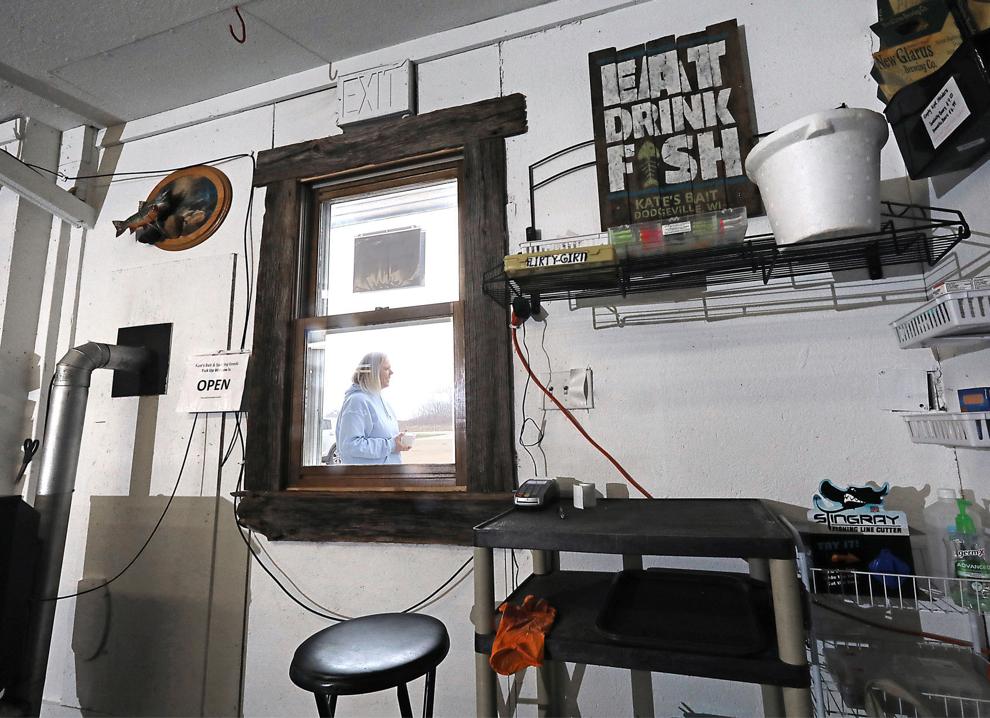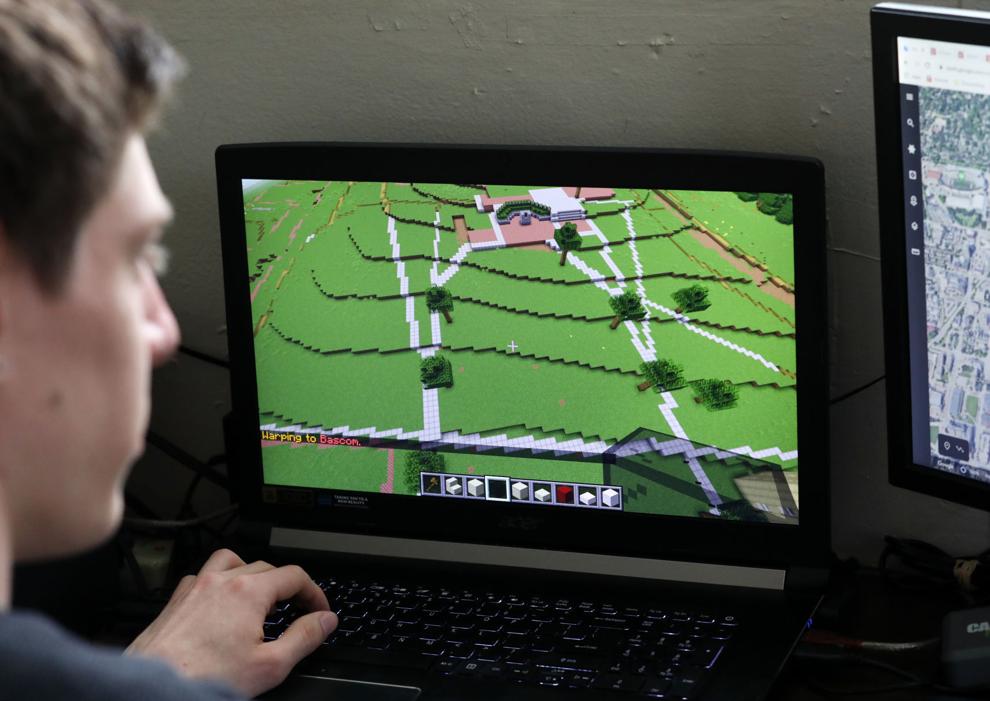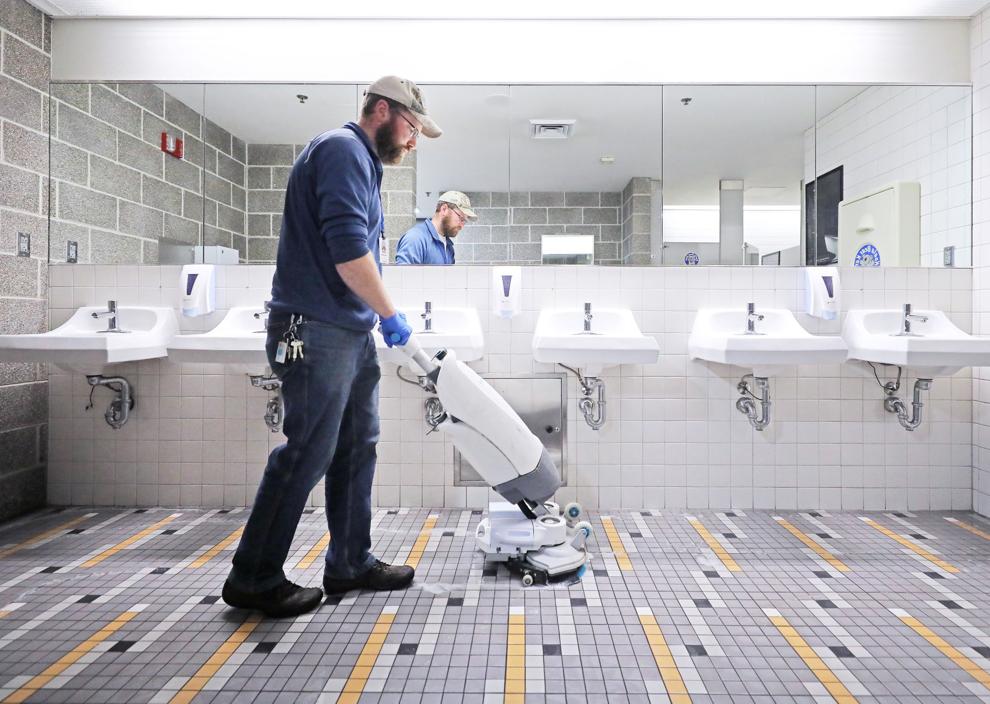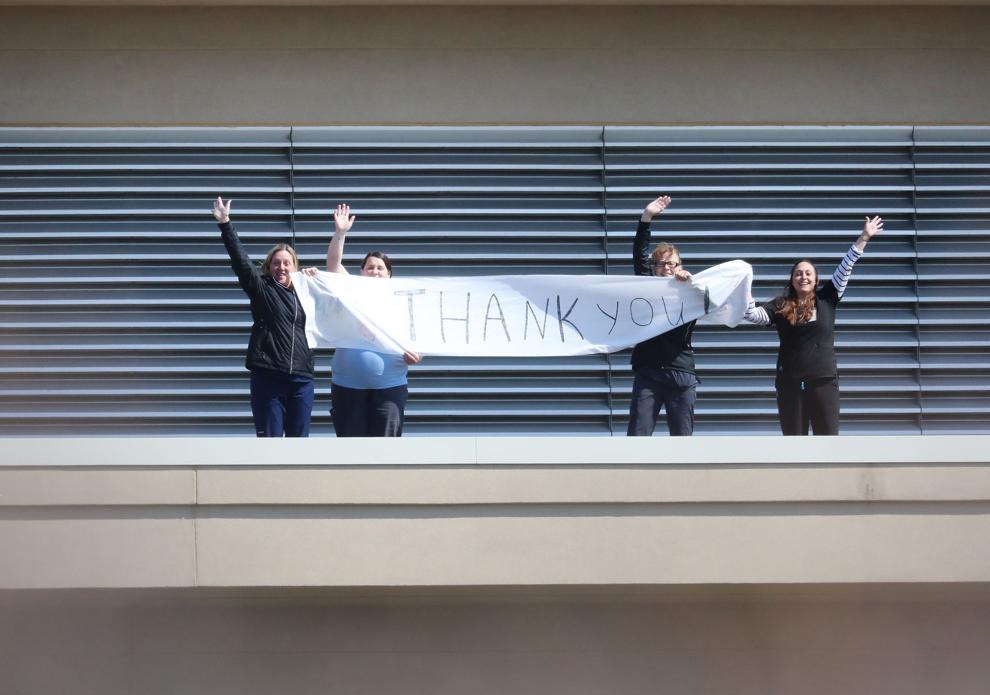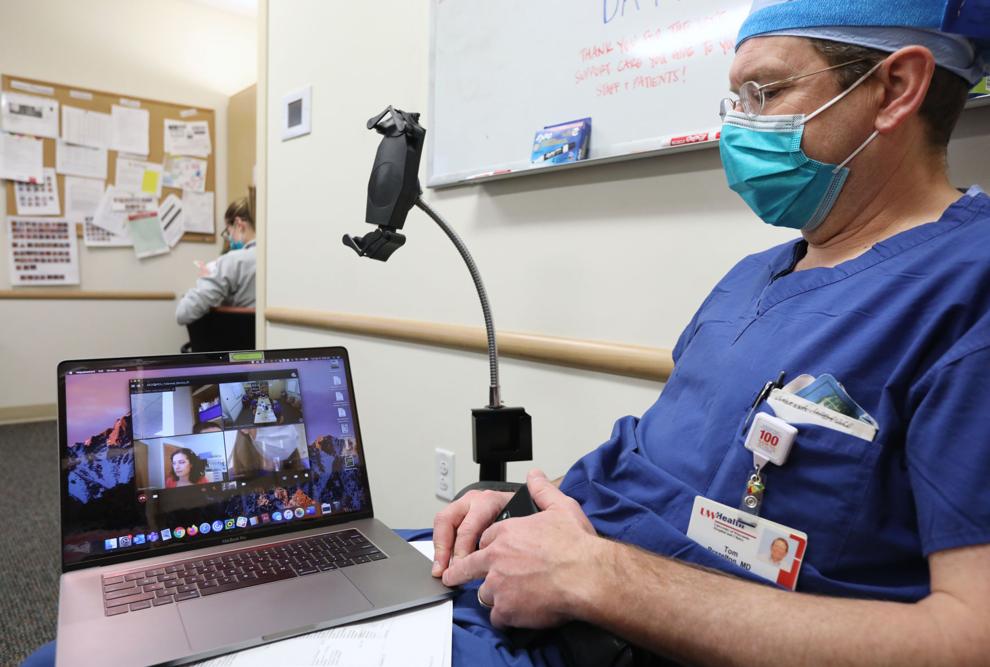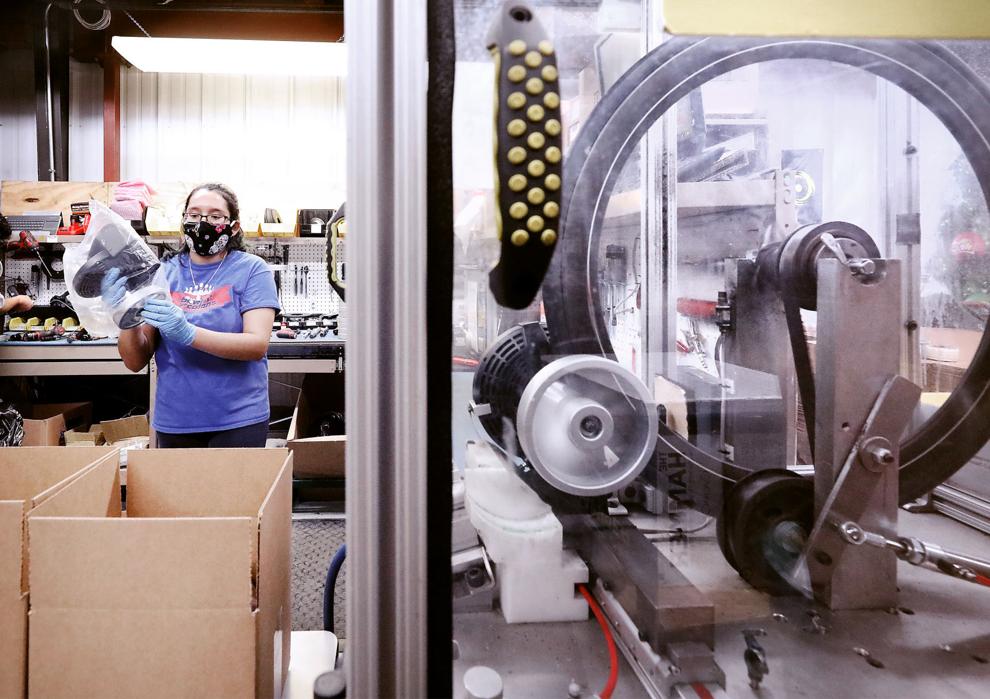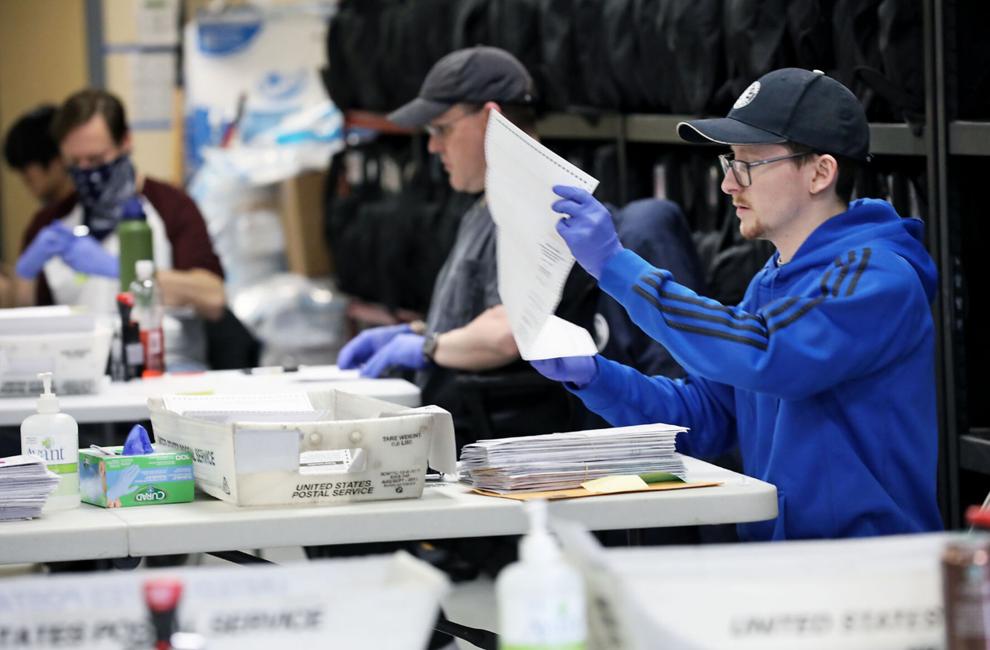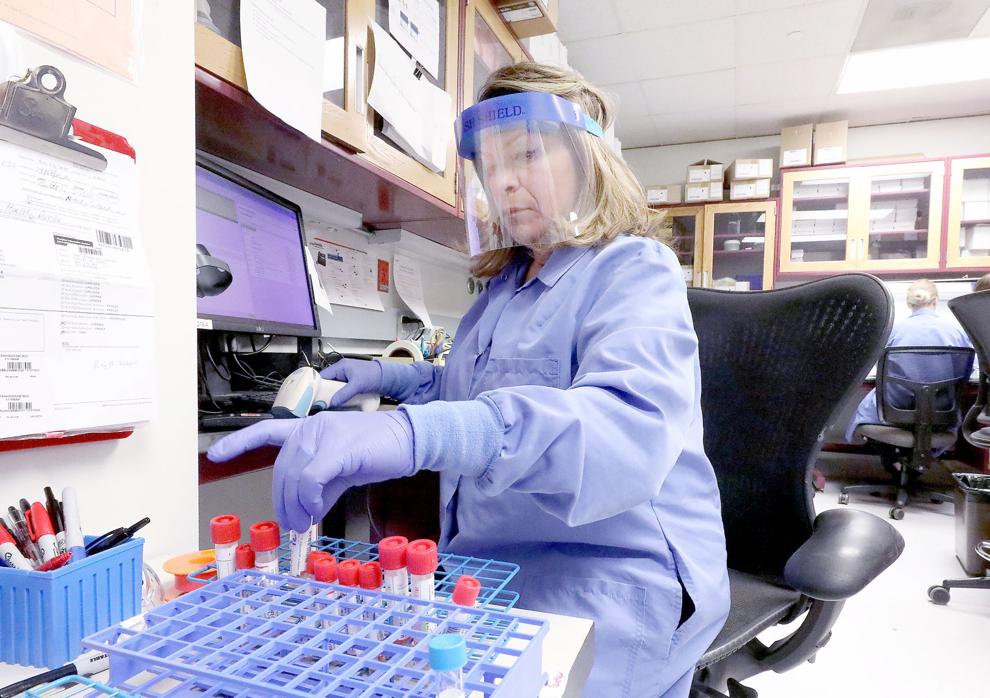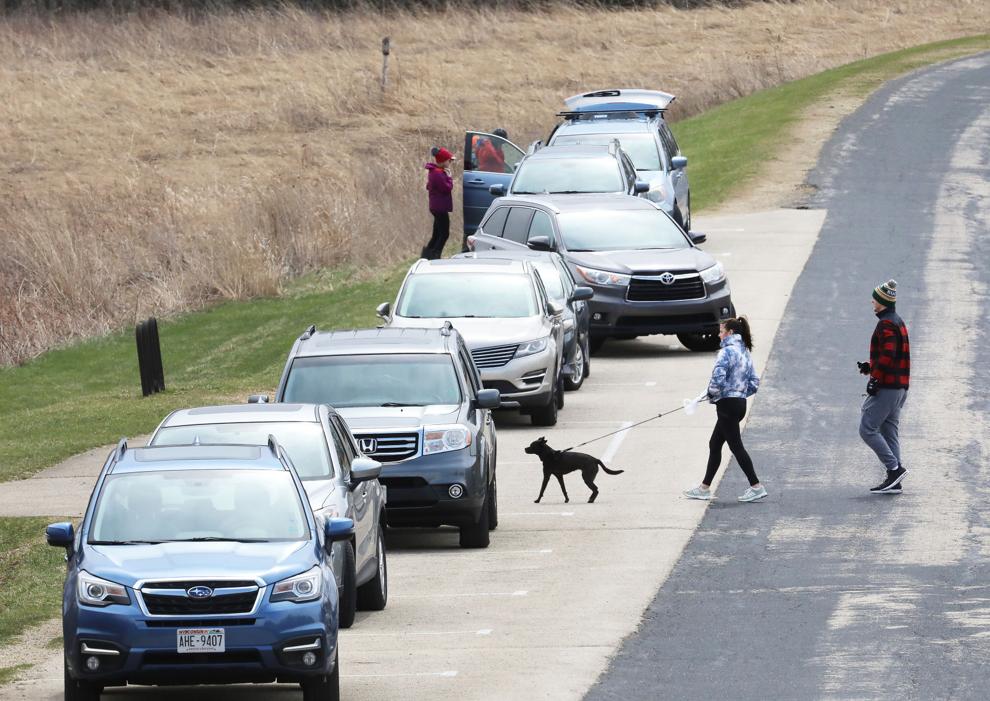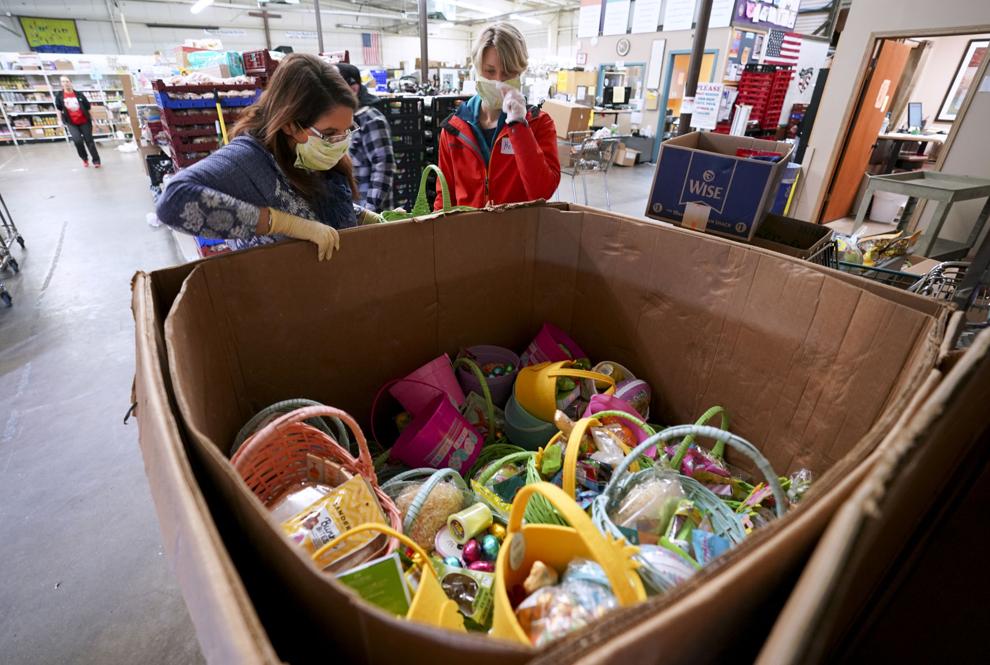 As social distancing progressed into an official order to stay in our homes, Madison has started to look more like an empty shell rather than …