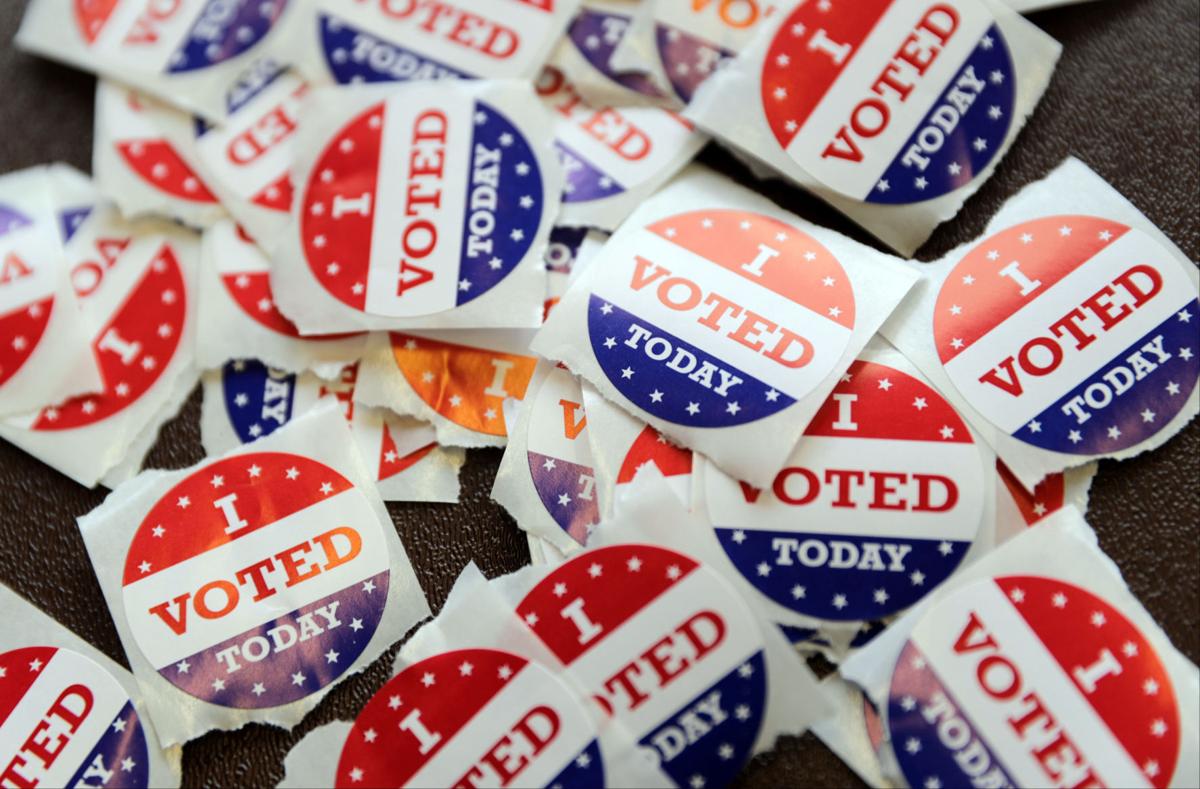 Five Democratic candidates and a possible contender for the U.S. Senate vowed to take the seat of Republican Ron Johnson and build upon the party's statewide victories in the latest presidential and gubernatorial contests during the second day of the online Democratic state convention Sunday.
The contenders took a number of swings at Johnson, of Oshkosh, who hasn't yet decided whether he'll run for a third term.
Candidates in the already crowded field come from a range of backgrounds and highlighted why they think they are best positioned to make Wisconsin a state with two Democratic senators, something that hasn't happened since 2011.
The candidates who spoke on Sunday were Outagamie County Executive Tom Nelson, state Treasurer Sarah Godlewski, Marshfield radiologist Gillian Battino; Milwaukee Bucks senior vice president Alex Lasry and state Sen. Chris Larson, D-Milwaukee. Entrepreneur Steven Olikara, who is exploring a run, also spoke.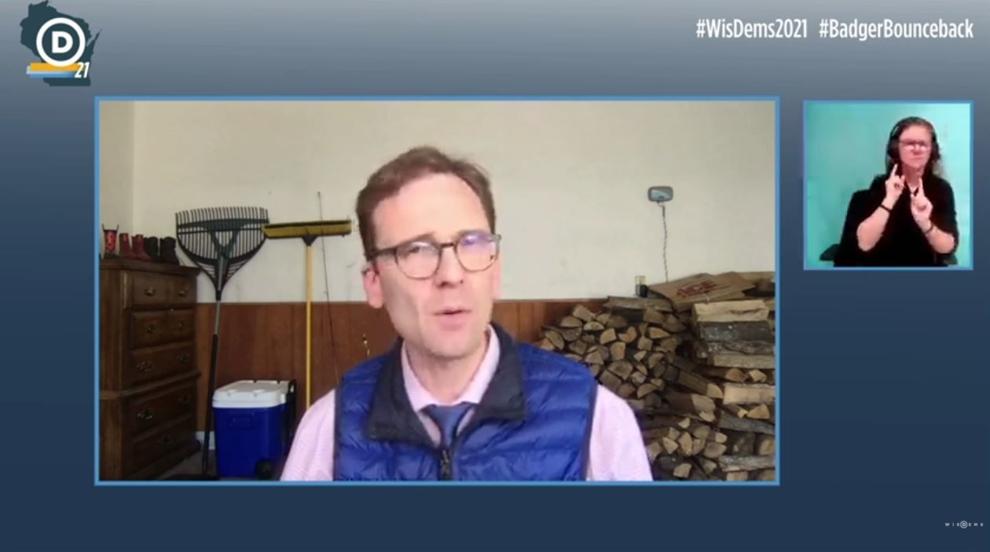 The candidates promoted a number of issues key to the Democratic platform, such as access to health care, and racial and economic equality. Almost every candidate knocked Johnson, with Nelson essentially calling the Oshkosh Republican incomprehensible and Godlewski coining him former President Donald Trump's "sidekick."
Democrats also took aim at the Republican Party generally for the threat they believe it presents to democracy. In outlining his case for going up against Johnson, Larson said he wants to "unrig" the system he believes has continued to benefit the well-to-do, and stop existential threats to the nation's democratic system.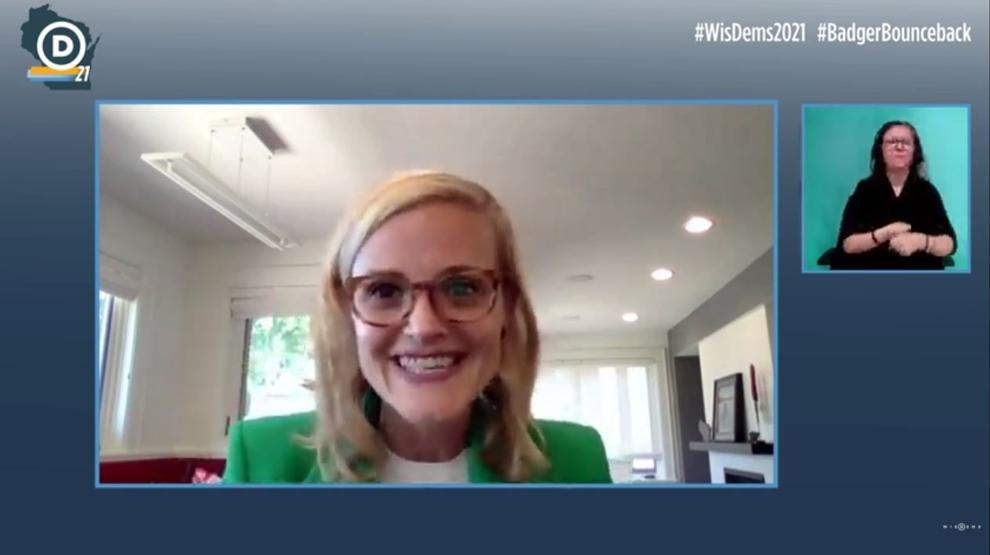 "Frankly, it's about stopping the festering fascism that has started to overtake America," Larson said.
Johnson rejected the Democratic grievances.
"I didn't listen to the Democrats virtual convention, but I heard they were quite nasty," Johnson said in a statement. "Instead of unifying and healing this country, Wisconsin Democrats are following the lead of President Biden in exacerbating the divide. Throw in their support for tax and spend policies that will further mortgage our children's future, and you have a political movement that will do great damage to America."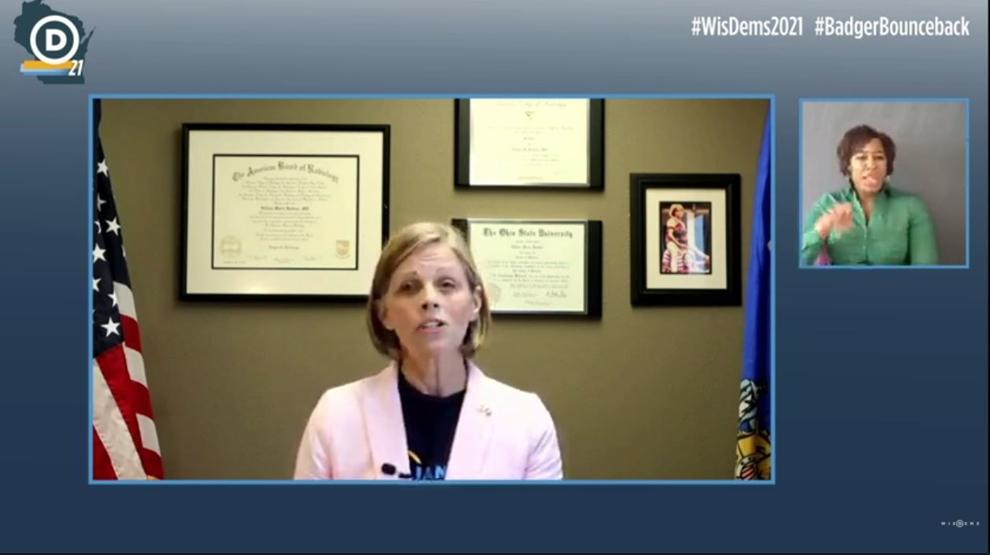 Also going unsaid during the online Democratic convention was the fact that Gov. Tony Evers' lieutenant governor, Mandela Barnes, may jump into the race for Johnson's seat.
Democrats also took aim at Johnson for promoting conspiracy theories and failing to come to terms with the seriousness of the Jan. 6 U.S. Capitol insurrection, which Johnson previously said "didn't seem like an armed insurrection to me."
"This guy is still in denial that Joe Biden won, and that Jan. 6 was actually a violent insurrection, not a peaceful protest," Godlewski said. "That's the problem. Ron Johnson cares more about conspiracy theories and Trumpism than Wisconsinites and working families."
Unlike many other Republicans, however, Johnson voted to certify Biden's win in January and said he believes Republicans have accepted his electoral victory. But he has simultaneously expressed support for the efforts of Republicans across the nation and in Wisconsin to look into the November election through audits and other means.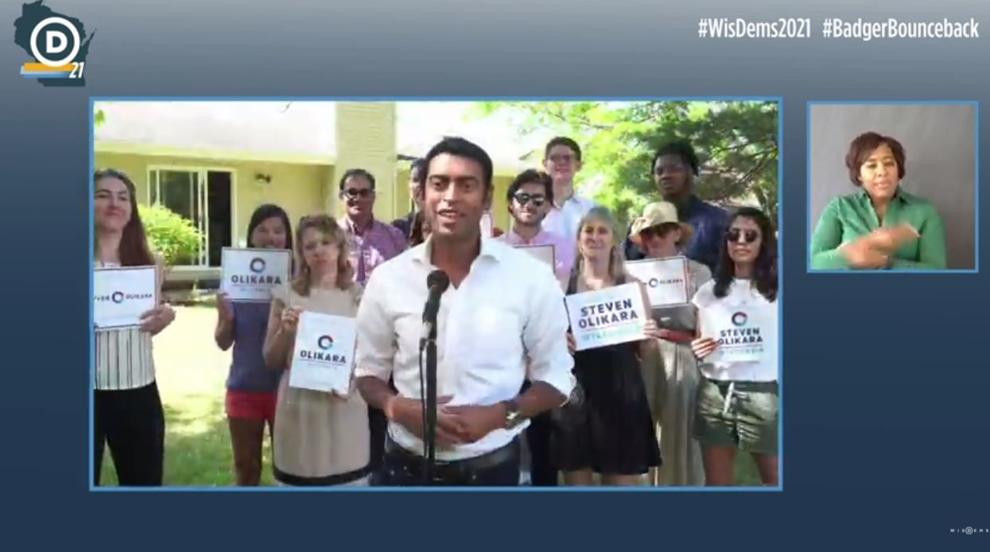 The speeches from the candidates weren't entirely about Johnson. Candidates also outlined their vision and experience.
Nelson emphasized the fact he's won in a Republican-leaning area, and highlighted his work in the state Assembly fighting payday lenders and protecting care for seniors. He also referenced his work as county executive addressing the COVID-19 crisis and working to save paper mill jobs.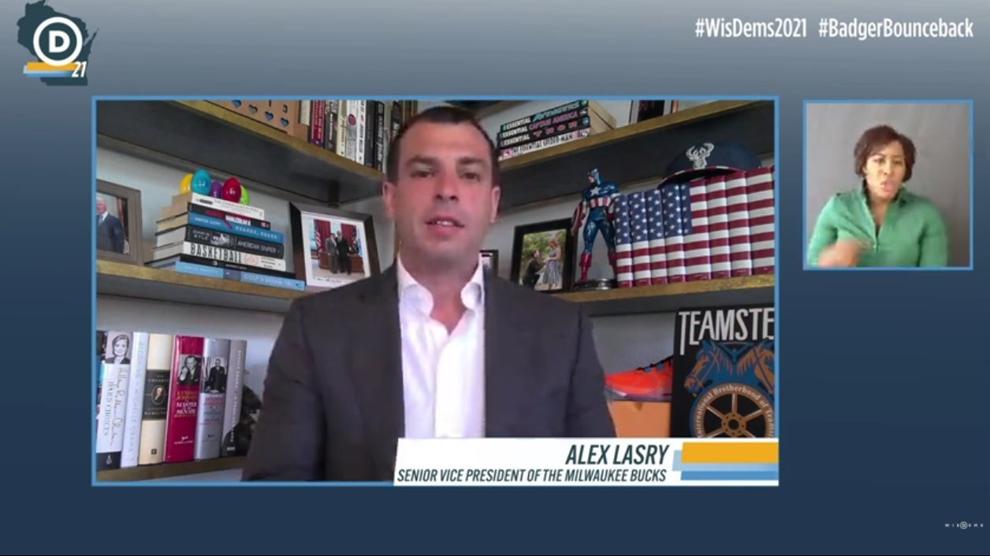 Godlewski, with a Bloody Mary in hand to celebrate the Democrats' victory in November, touted her belief in science, rejection of conspiracies and work promoting "kitchen table issues," such as affordable child care and paid family leave.
She knocked what she views as the current "Swiss Cheese tax system" that benefits corporations and the wealthy, and said she wants to get rid of the filibuster and pass landmark legislation protecting voting rights and democracy. She also vowed to support a $15 minimum wage.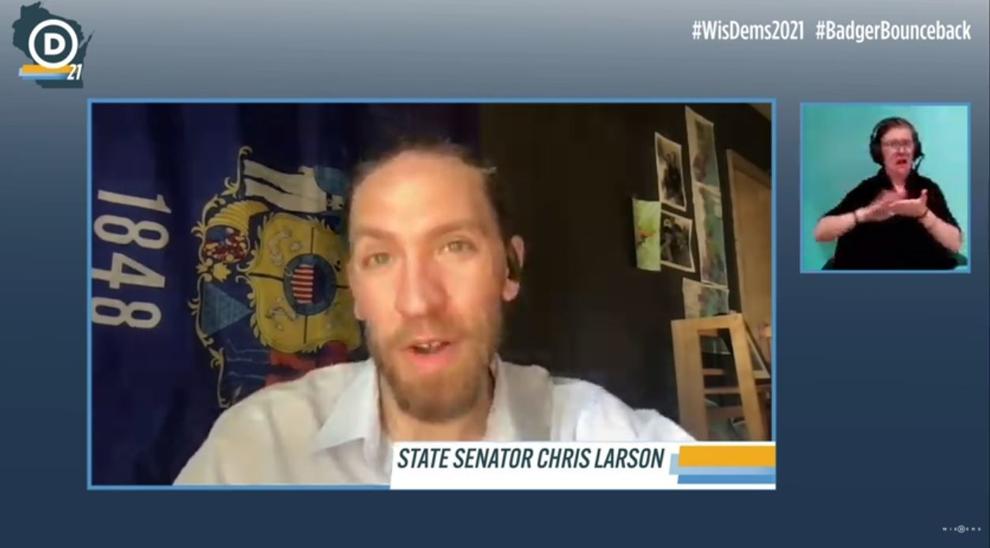 Battino highlighted her experience as a physician, which she said positions her to fight for access to health care for all people.
"If you have to choose between your health and financial ruin, you are not free," Battino said.
Lasry said he would bring a fresh perspective to politics, and pointed to his work with the Bucks as valuable in helping to solve some of the country's most pressing problems. He highlighted the fact the Bucks provide a $15 minimum wage, his support for racial equality, and offering up the Bucks Arena for early voting, though city officials later declined the offer in October.
He also touted his campaign as being one of the only ones in the nation that is unionized, and told the story of his father, now a billionaire, who he said had come to the U.S. after growing up in the Jewish quarter in Marrakesh, Morocco.
"That's why I'm running," Lasry said. "Because I want to make sure that that opportunity and that story can be available to anyone."
Olikara touted his background as the son of Indian immigrants and his "coalition of dignity" he wants to form to attract people disillusioned with politics.
Larson warned of the threat of fascism in America and said he wants to "unrig the system" that benefits the wealthy. He emphasized the need for affordable child care, as well as guaranteeing paid time off, as well as medical, family and sick leave.