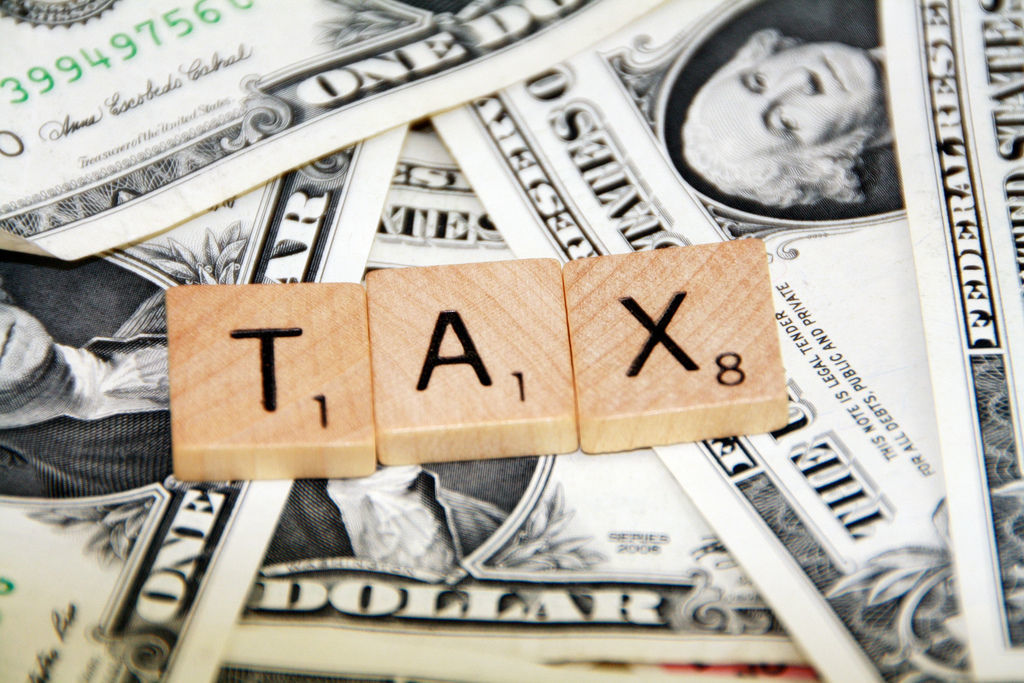 Madison Mayor Paul Soglin wants to lower homeowner property taxes statewide by up to 25 percent while raising income taxes on the top 3 percent of earners.
Former Wisconsin Democracy Campaign executive director Mike McCabe is calling for a reduction in the sales tax from 5 percent to 4.5 percent, and also applying it to currently exempt goods and services such as airplane parts, health club fees and professional services.
Former Rep. Kelda Roys would repeal a recently adopted fee on hybrid and electric vehicles, but would be willing to slap a new fee on certain heavy trucks to help pay for road repairs.
The Democrats running for governor this year have several ideas for how to rewrite the state's tax laws, with an emphasis on higher taxes for the rich, and lower taxes for the working and middle class. They largely support more state revenues to pay for things like better roads and schools, expansion of BadgerCare and free technical college tuition.
There are also some issues where the Democrats disagree with each other and others where they present a unified contrast with Gov. Scott Walker — most notably their support for legalizing marijuana and taxing sales of it, something Walker opposes.
Walker, who is seeking a third term, has cut taxes across the board by about $8 billion over his first two terms with lower income tax rates, a large tax credit for manufacturers and farmers that effectively eliminates their income tax liability, and most recently the elimination of the state forestry property tax. He also pledged during his last re-election campaign that property taxes in 2018 would be lower than in 2014 — a goal his latest budget set the state on pace to achieve through an increase in school levy credits and a continuation of tight caps on school and municipal revenue authority.
Despite the tax cuts, Wisconsin still ranks among the more highly taxed states in the country, according to the Washington-based Tax Foundation. Wisconsin celebrated its "Tax Freedom Day" — the day when an average worker in the state made enough to pay the average amount of tax — on April 19, or 34th in the nation. Its "business tax climate" ranks 38th, down from 39th in 2014.
So far, Walker isn't offering any new tax cut proposals for a possible third term, though an Assembly committee is researching a possible rewrite of the tax code.
"While it is clear that our opponents are open to raising taxes, I want to continue to reduce the burden on the hard-working taxpayers of Wisconsin," Walker said. "Wisconsin families and senior citizens deserve a governor who will not raise their overall tax burden over the next four years. I am that candidate."
Critical of Walker tax cuts
Democrats are critical of Walker's approach to tax cuts, which have delivered a significant benefit to the wealthy. According to the liberal-leaning Wisconsin Budget Project, the top 1 percent of earners — who make on average $1.7 million a year — received 24 percent of the tax cuts between 2011 and 2016, or about $10,015 per person. Those in the middle 20 percent, who make $53,000 on average, received an average cut of $379.
State Superintendent of Public Instruction Tony Evers and four other top Democratic candidates want to eliminate the manufacturing and agriculture tax credit, noting 93 percent of the benefit goes to taxpayers who make more than $250,000 a year.
"Scott Walker and legislative Republicans have rigged Wisconsin's economy to benefit millionaires, billionaires and big corporations," Evers said. "Everywhere I go, I continue to hear the same thing from Wisconsin families, 'What about the rest of us?'"
Sen. Kathleen Vinehout, D-Alma, wants to reduce the manufacturing credit and preserve the credit for farmers. Rep. Dana Wachs, D-Eau Claire, and Milwaukee businessman Andy Gronik said they want to restructure the credit and tie it to actual job creation. Soglin was the only candidate who said he wouldn't make any changes to the credit.
But Soglin offered the most specific plan for changes to property and income taxes, calling for a major reduction in property taxes through either an income tax deduction or tax credit targeted at residential property owners. He said he would put in place measures to ensure renters derive some benefit from the property tax reduction, and also to limit the benefit for owners of "McMansions."
You have free articles remaining.
Soglin also would create a new tax rate for the top 3 percent of income earners, or those making $194,000 or more, and use those funds to pay for additional revenue to municipalities to keep property taxes low. He also said he would suspend and possibly eliminate revenue limits, which are the chief way the state has kept a lid on property taxes.
"We have to stop driving families and retirees out of their homes when their limited incomes cannot keep pace with rising property taxes," Soglin said. "It is outrageous that we squander billions of tax cuts on unnecessary gifts to wealthy foreign corporations and ask the rest of us to pay. Enough is enough."
Possible change of heart
Soglin's focus on lowering property taxes comes as the public's frustration with high property taxes may be waning, according to a recent poll commissioned by Wisconsin Manufacturers & Commerce, the state's largest business lobby and a supporter of Walker's policies.
The December 2017 poll found 42 percent favored cutting the income tax, 33 percent favored cutting the property tax and 12 percent favored cutting the sales tax. The survey included 504 likely voters and had a margin of error of +/-4.5 percentage points.
The result was a reversal from the December 2016 survey that found 43 percent wanted to cut property taxes and 31 percent preferred income taxes. The December 2015 survey found 39 percent for both options. The only Marquette Law School Poll that asked a similar question in January 2014 found 42 percent supported cutting property taxes, 34 percent chose cutting incomes taxes and 22 percent wanted to cut the sales tax.
Scott Manley, WMC's vice president of government relations, said new limits on technical college revenues plus the recent elimination of the state forestry tax have shifted public attitudes. Last year net property taxes in the state totaled 3.55 percent of personal income, the lowest at any point since World War II, according to the Wisconsin Policy Forum.
"I think a big part of it is people are seeing more tangible property tax relief," Manley said.
Professional Firefighters of Wisconsin president Mahlon Mitchell is calling for reinstatement of the state forestry tax, saying it "took up a small portion of a homeowner's property tax bill, but this was crucial revenue for our state forests," which "are a public good and should be protected for generations to come."
Mitchell was the only Democrat who suggested completely eliminating the personal property tax, which Walker and Republicans scaled back in the previous budget. The tax may be one of the reasons Wisconsin's business tax ranking hasn't budged, Manley said.
Mitchell and Roys mentioned eliminating the new $100 hybrid and electric vehicle fees, though Roys was the only one who said she was open to a new fee on heavy trucks.
Road funding an issue
Transportation funding has been a major debate for the past three budget cycles with Walker increasing borrowing to pay for road projects, while Assembly Republicans have urged upping revenues such as the gas tax. Democrats have made the state's poor road quality compared with other states a key issue in the campaign.
Former Democratic Party of Wisconsin chairman Matt Flynn, McCabe, Mitchell, Roys and Wachs said they support indexing the gas tax to inflation, while Soglin supports a five-cent increase and indexing to inflation. Vinehout supports a five-cent increase and finding more efficiencies in the Department of Transportation. Gronik and Evers didn't offer a specific position on a gas tax hike, but said all options are on the table.
Soglin suggested allowing the creation of regional transportation authorities with the ability to raise a half-cent sales tax.
McCabe offered a specific plan to lower the sales tax by a half-cent, while also proposing it be applied to a wide range of goods and services, including aircraft parts, health clubs, travel clubs, stowing nonresident aircraft and boats in Wisconsin, public relations, interior design, tax preparation, real estate broker commissions, advertising and beauty services.
"We don't need any new taxes," McCabe said. "But we do need to make sure everyone pays the ones we already have."