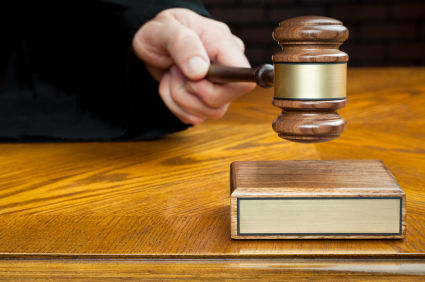 A De Pere businessman under investigation for allegedly defrauding the Wisconsin Economic Development Corp. of more than $1 million has been indicted on unrelated federal bank fraud charges.
Ronald Van Den Heuvel, 62, his wife, Kelly, and an Appleton man employed at Horicon Bank were indicted Tuesday by a federal grand jury, U.S. Attorney Gregory J. Haanstad announced.
The 13-count indictment is based on an alleged scheme in 2008 and 2009 in which Van Den Heuvel and his wife fraudulently obtained loans from Horicon Bank.
Also indicted was Paul Piikkila, a loan officer at Horicon Bank.
According to a statement issued by Haanstad, Piikkila approved loans totaling more than $1 million to benefit the Van Den Heuvels and their business entities. Horicon Bank had instructed Piikkila not to loan money to Van Den Heuvel, and none of the loans was made to him by name.
Instead, Haanstad said, the loans were made to straw borrowers who did not receive the money and were not expected to pay it back.
The loans were not used for the business purposes represented on the loan applications, and the collateral offered by Van Den Heuvel was inadequate to secure the loans, according to Haanstad.
If convicted of the first count, all three face a maximum penalty of imprisonment for not more than five years, a fine of not more than $250,000, or both, plus a mandatory $100 special assessment and a period of supervised release not to exceed three years.
You have free articles remaining.
Van Den Heuvel and his wife face more charges that carry penalties of up to 30 years in prison, a fine of not more than $1 million, or both, plus the mandatory $100 special assessment and a term of supervised release not to exceed five years.
The case is being investigated by the Federal Deposit Insurance Corp., Haanstad said. Van Den Heuvel has not been arrested. A spokesman for Haanstad said an arraignment date is set for May 6, at which time a judge would set bail conditions.
A message left for Van Den Heuvel at his business was not immediately returned.
Van Den Heuvel and his company, Green Box NA Green Bay, have been under investigation since January 2015 by the Brown County Sheriff's Office. A search warrant executed at Van Den Heuvel's home and business in June alleged that he had defrauded WEDC out of about $1.2 million.
WEDC sued Green Box a year ago and a judge placed the company in receivership, but so far the company has not repaid the state agency, WEDC spokesman Steven Michels said.
"The receivership action is ongoing, WEDC along with the other creditors continue to collectively pursue collection action through the receiver," Michels said.
The Green Box case is similar to a $500,000 loan to Building Committee Inc., which the State Journal first reported in May. In both cases, the companies didn't disclose prior lawsuits to WEDC and defaulted on their loans, and yet WEDC continued to work with them.
WEDC officials have said policies have been put in place to ensure situations like that don't happen again.