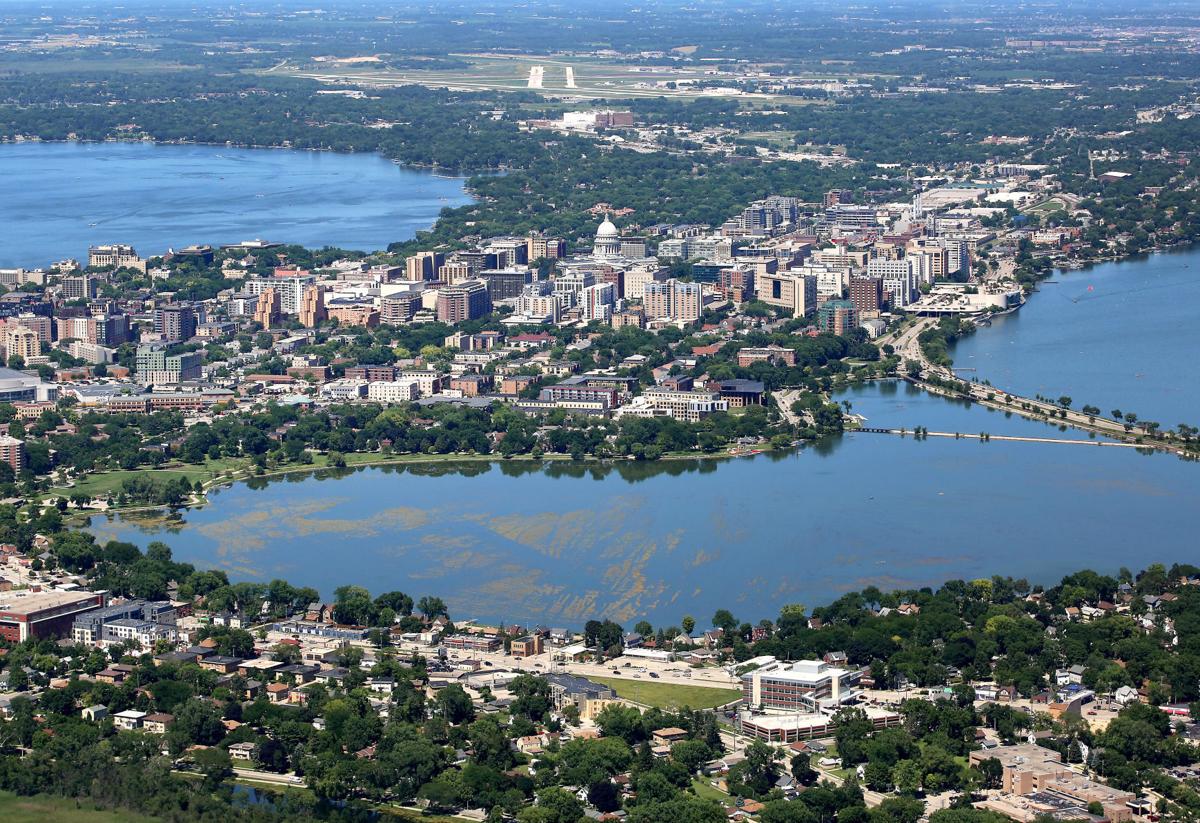 Dane County is trying to "take the politics out" of democracy, a prospect that could put some County Board incumbents at a disadvantage in the upcoming spring election.
For the first time in history, a nonpartisan group redrew the lines for the county's 37 voting districts. Normally, that's done by elected officials. The new process will likely transform the County Board representation even more than a typical election year, pitting a few incumbents against each other and leaving some areas without any incumbent, giving new candidates a shot.
Most residents probably won't notice because the districts "won't be that different," Dane County Clerk Scott McDonell said. Residents will likely vote in the same place, but could be voting for someone new.
Dane County Board Chair Analiese Eicher said the biggest change residents will see is "not only new boundaries, but new faces."
"There are some open districts where there isn't any incumbent," McDonell said of the map that has been recommended. "There will be some change on the County Board."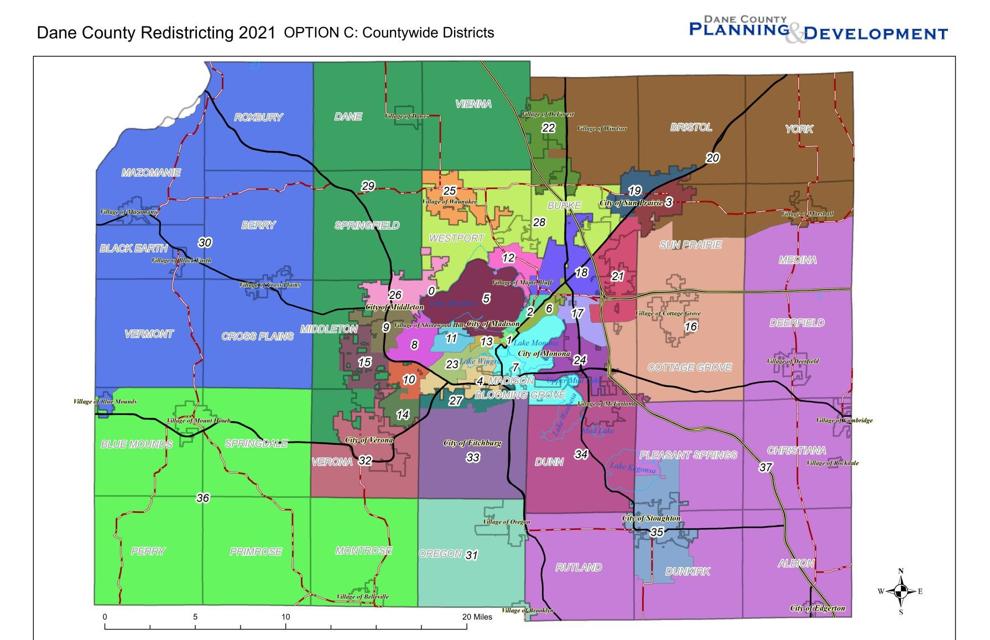 The board is in the process of deciding between three maps that were recommended by the Redistricting Commission, an 11-member group of citizens that has been soliciting maps from the public, drawing their own maps and deciding which ones would be best for residents for the last month and a half. On Wednesday, the County Board Executive Committee recommended one of the maps, called option C, to the full board.
Members of the public will have their last chance to voice opinions on the maps during a public hearing in front of the County Board at 6 p.m. Thursday. The board will vote on a tentative map that night to send to the clerk's office so staff can make small adjustments to ensure the boundaries line up with existing wards. The County Board will then vote on the finalized map in late November.
Although board members get to pick between the three options, they don't have the ability to make tweaks to the maps, a mechanism intended to prevent incumbents from drawing lines to keep themselves in power, Eicher said.
"The point really is … to take the politics out of this," Eicher said. "It used to be that supervisors ourselves would be the ones drawing the maps and would be the ones playing with the lines and moving things to certain areas. It was a political process, and this is creating a situation where it's not."
The new redistricting rules were adopted under a 2016 county ordinance that requires a commission made up of impartial and nonpartisan citizens to make the maps. In order of priority, the commissioners were directed to create districts that:
Are "substantially equal in population."
Minimize splitting up cities, towns, villages and wards.
Provide "effective" representation of minorities.
Consider natural geography.
Maintain "communities of interest," such as neighborhoods.
Disregard incumbency.
"I'm proud of the county for doing this in this independent fashion," Sup. Patrick Miles, 34th District, said during a recent meeting on the maps. "I think it's a strong example for the state, if not the entire country."
County Board members could choose to reject all three maps and tell the Redistricting Commission to come up with new ones, but Commission Chair Ken Opin said the county would then miss the Dec. 1 deadline to have the new map adopted ahead of the spring election, which would open the county up to a lawsuit.
Dane County senior planner Brian Standing said normally it would be fine for the county to reject the initial maps, but the late delivery of the U.S. Census data, which is used to create the districts, narrowed the timeline this year.
McDonell said delaying is not an option.
"The county's grown by 75,000 people. These (current) wards are not accurate," McDonell said. "It's important to level up and get us back to one person, one vote. And that's what this map does."
Although commissioners didn't look at the current districts when drawing lines, McDonell said map C is "similar" to the current map. Naming a few similarities, McDonell said there's an Oregon district, a southern Fitchburg district, one centered on Blue Mounds, and another centered on Black Earth, Cross Plains and Mazomanie.
The west side of Madison is probably the most different, with new combinations of neighborhoods and more compact districts instead of ones that are longer, McDonell said.
"There's no perfect map," McDonell said. "It doesn't exist."
Standing said map C has five competitive districts for minorities and keeps much of the UW-Madison student-focused district together. It also has the fewest ward splits and has been favored by most of those who have testified so far on the maps, McDonell said.
Compared to the other two options, map C also pits the fewest incumbents against each other, according to an analysis by Alex Wagner, a Madison resident who has been involved in the redistricting process and created another one of the three finalist maps.
Sups. Chuck Erickson and Shelia Stubbs are together in a district that has much of Stubbs' current territory and new areas as well, the analysis shows. Sups. Carousel Bayrd and Cecely Castillo are in a district that's fairly different from the other districts. Miles and Sup. Blaire Adkins are together in a McFarland-area district similar to Miles' current area. And Sups. Steven Peters and Alex Joers are together in a district that includes much of Peters' current district.
That leaves four open districts under map C, Wagner said. The other two maps, options A and G, would have six and five open districts, respectively.
In recent meetings, a few County Board members bristled at the map changes. Sup. Matt Veldran, 7th District, said incumbency is valuable because residents get to know who their County Board representative is. He said he would like to be able to "tinker with" the proposed maps.
"To throw out our map and say it's totally unacceptable, I don't think is a great approach," Veldran said.
Eicher said there's "certainly going to be tension" with the redistricting process, but she expects most board members will support the changes, especially those who approved the new process back in 2018. She said it's important for voters — not the elected officials — to "choose who represents them."
"I'm certainly anticipating a level of awkwardness, but I also know that that is something that can happen at any point," Eicher said. "To know that these maps were drawn by an independent group of folks in our community I think is just a little bit more reassuring than supervisors intentionally drawing lines."
Editor's note: This story has been updated to correct the number of districts in the new maps in which an incumbent board member will be facing another incumbent. There are four such districts, and four districts in which no incumbent will be on the ballot.
Photos: Dane County Farmers Market returns to Capitol Square
Dane County Farmers Market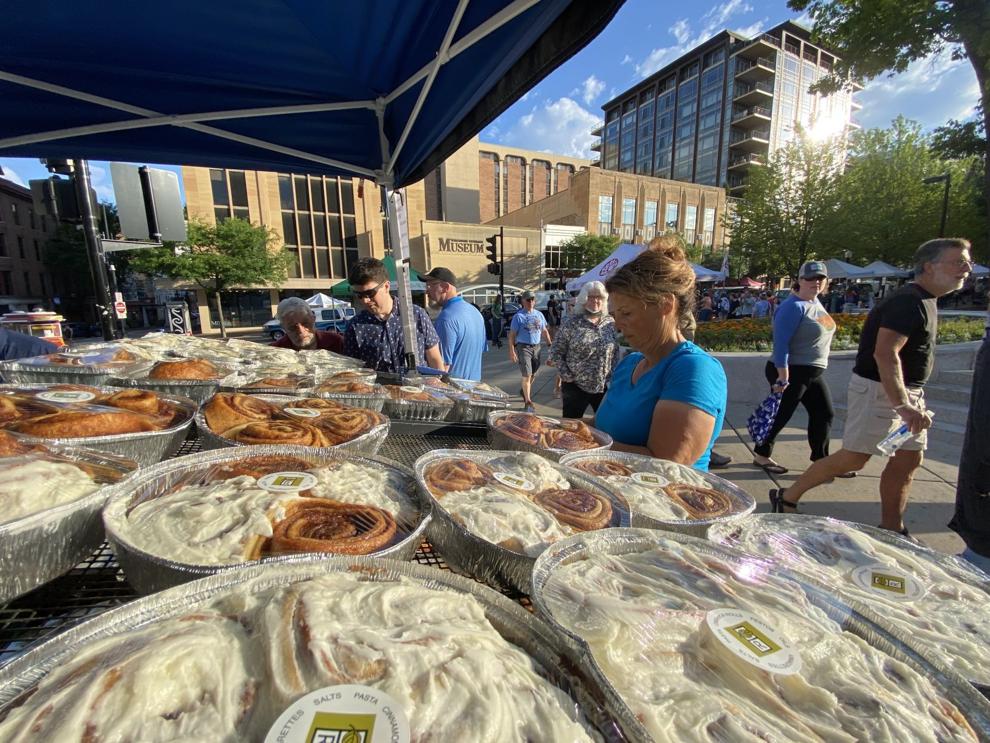 Dane County Farmers' Market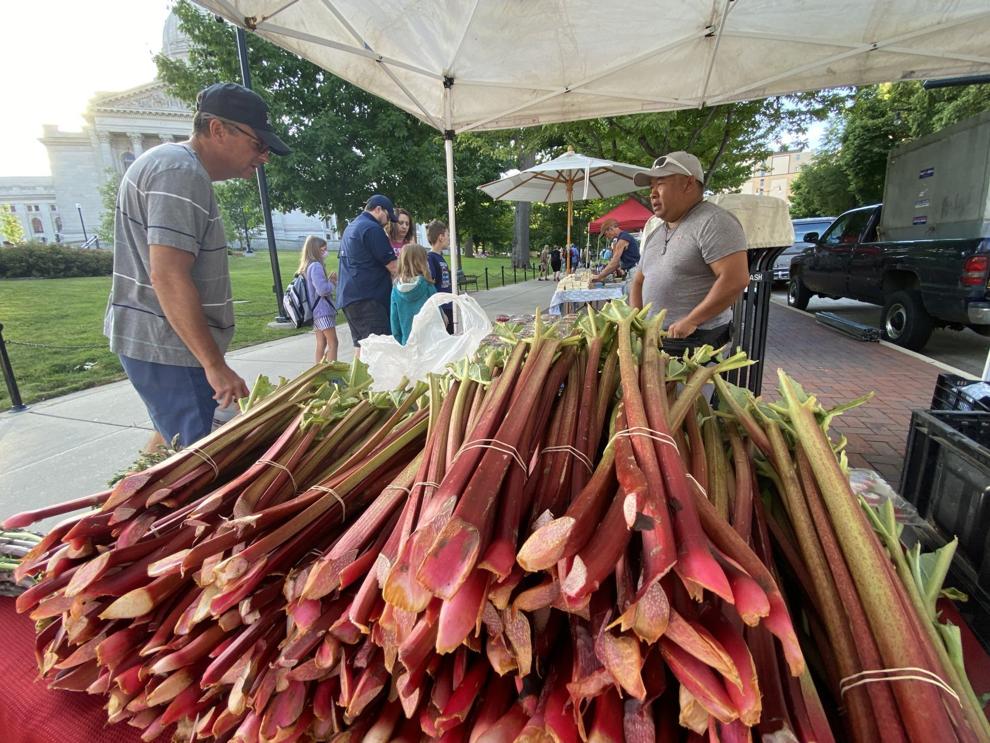 Dane County Farmers Market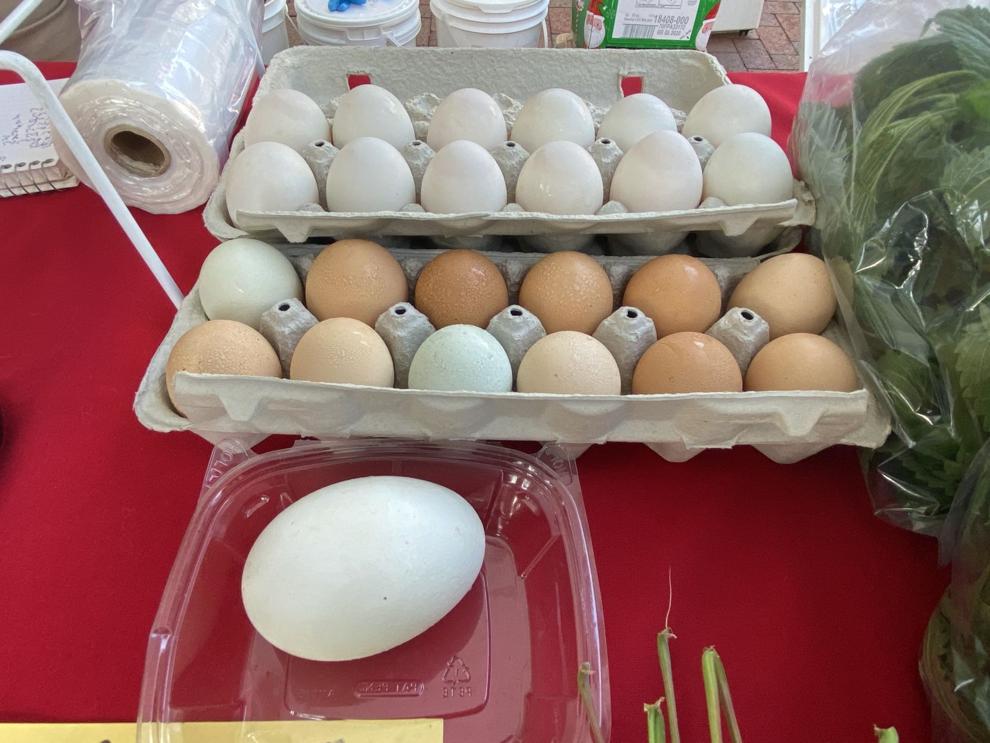 Dane County Farmers Market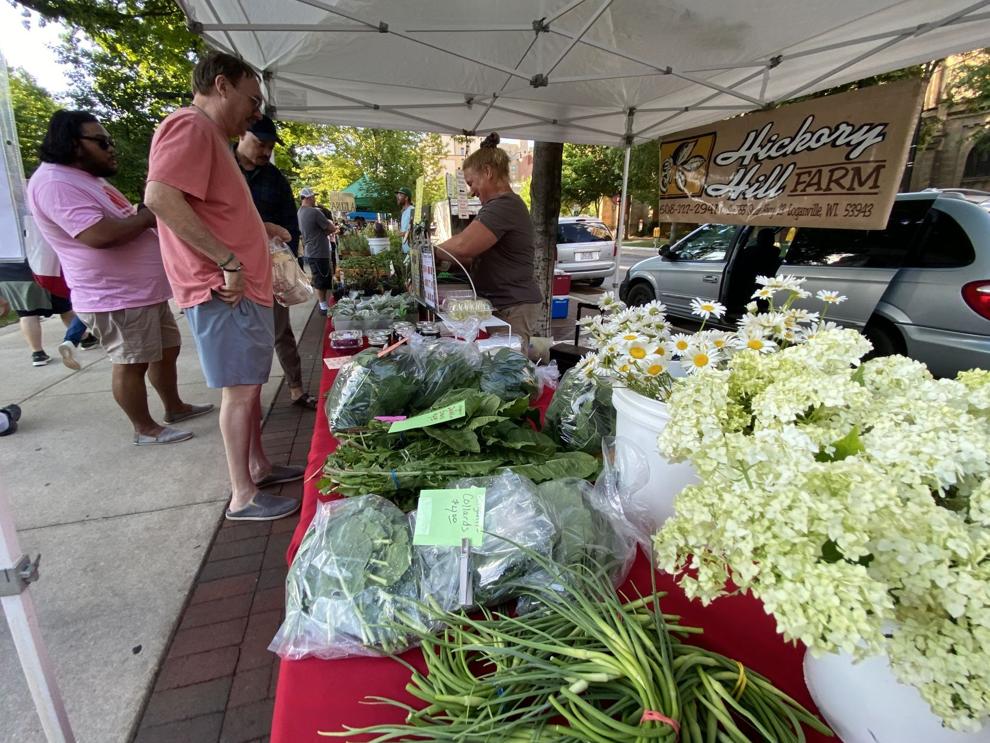 Dane County Farmers Market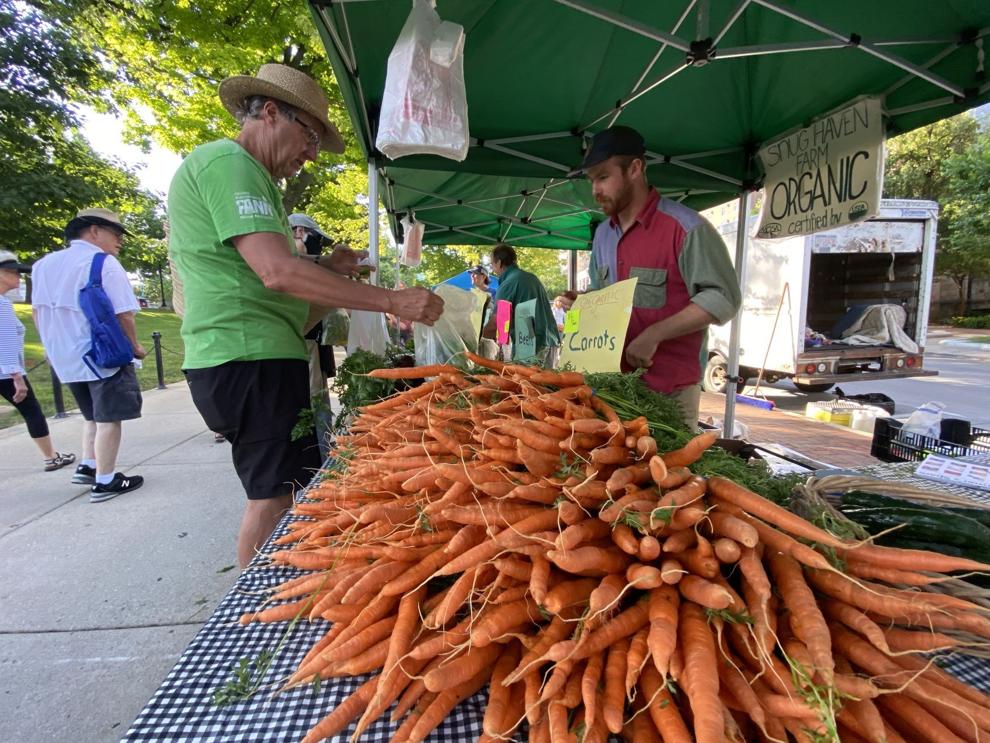 Dane County Farmers Market
Dane County Farmers Market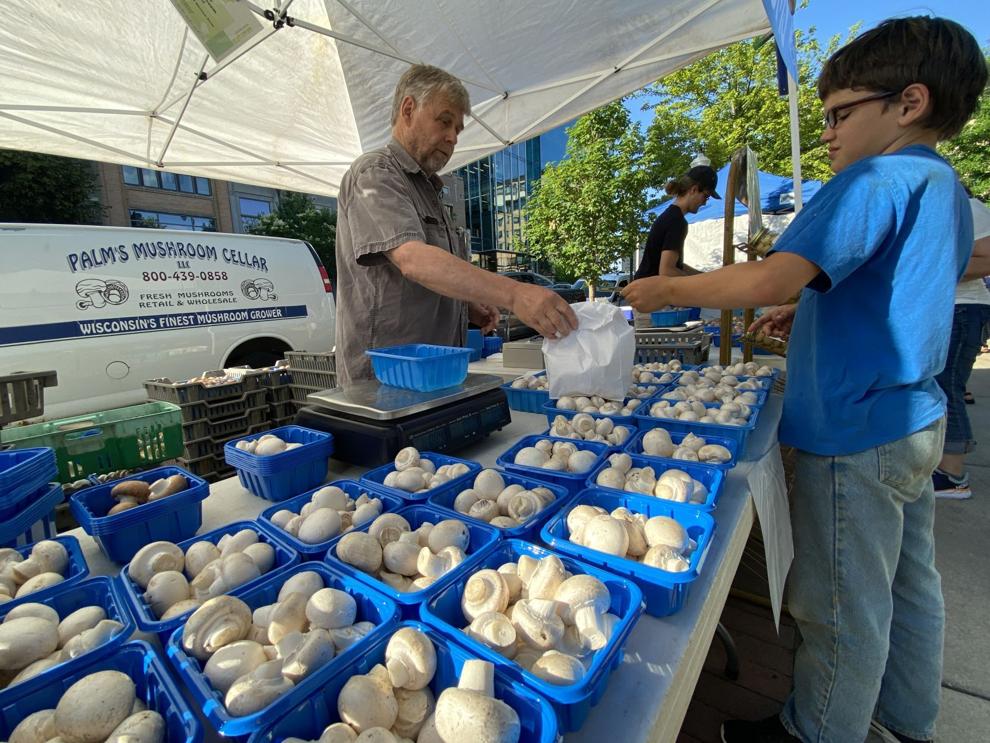 Dane County Farmers Market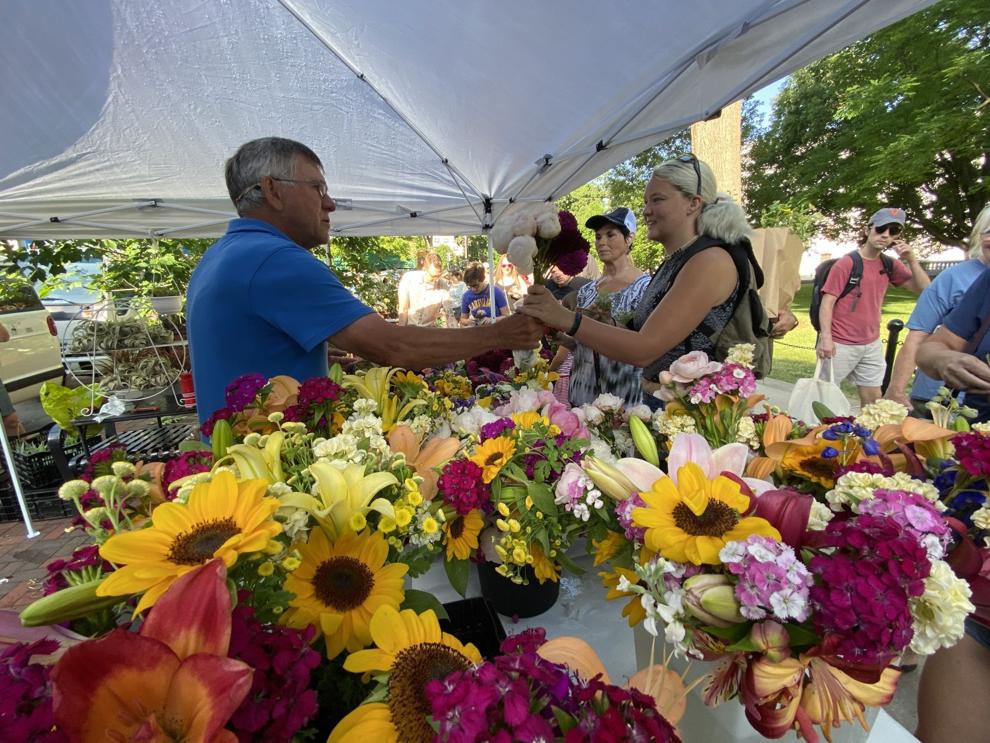 Dane County Farmers' Market
Dane County Farmers' Market