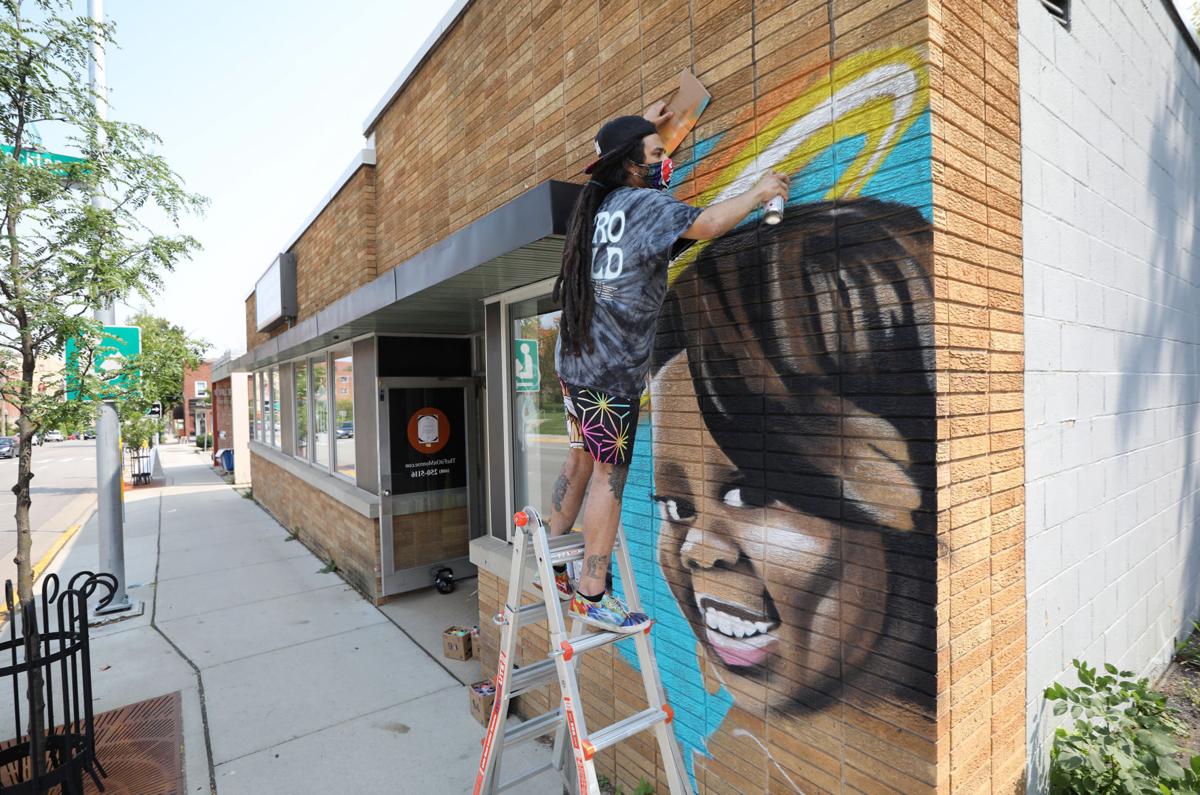 Some Dane County Board members are looking to formally oppose the use of no-knock warrants, a policing tactic that activists across the nation have been pushing to ban after Louisville police officers shot and killed Breonna Taylor in a surprise raid more than a year ago.
The Dane County Board doesn't have the power to prohibit no-knock warrants outright, so the proposed resolution would ask the Sheriff's Office to stop its limited use of no-knock warrants in the county.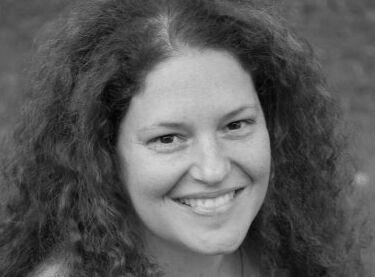 "We need to make it clear that this is not something that we want done here in Dane County," said Sup. Carousel Bayrd, the lead sponsor of the measure.
But Dane County Sheriff Dave Mahoney said his deputies already use no-knock warrants sparingly — fewer than a dozen times in all of 2020 — and that they're an important strategy for preventing armed confrontations between law enforcement and suspects. Using surprise can leave suspects without time to grab a weapon, Mahoney said.
"This is a valuable tool for law enforcement to prevent death and/or great bodily harm to individuals within a residence, as well as to law enforcement," Mahoney said.
In Taylor's death March 13, 2020, Louisville officers were executing a no-knock warrant but said they knocked and announced themselves anyway — a claim Taylor's boyfriend, Kenneth Walker, and multiple neighbors dispute. The witnesses say police did not identify themselves.
Taylor, a 26-year-old emergency room technician, was inside her Louisville apartment watching a movie in bed with Walker when they heard a loud banging on the door. Walker said he and Taylor got up and asked who it was, but there was no response.
Police forced entry into her apartment, breaking her front door off its hinges, and Walker fired a single shot with his licensed firearm, assuming someone was breaking into the home. The shot hit an officer in the leg. Officers fired back, including six shots that hit Taylor and killed her.
No officers were charged in connection with Taylor's death. One officer was indicted on a charge of wanton endangerment in September for shooting into a neighbor's apartment.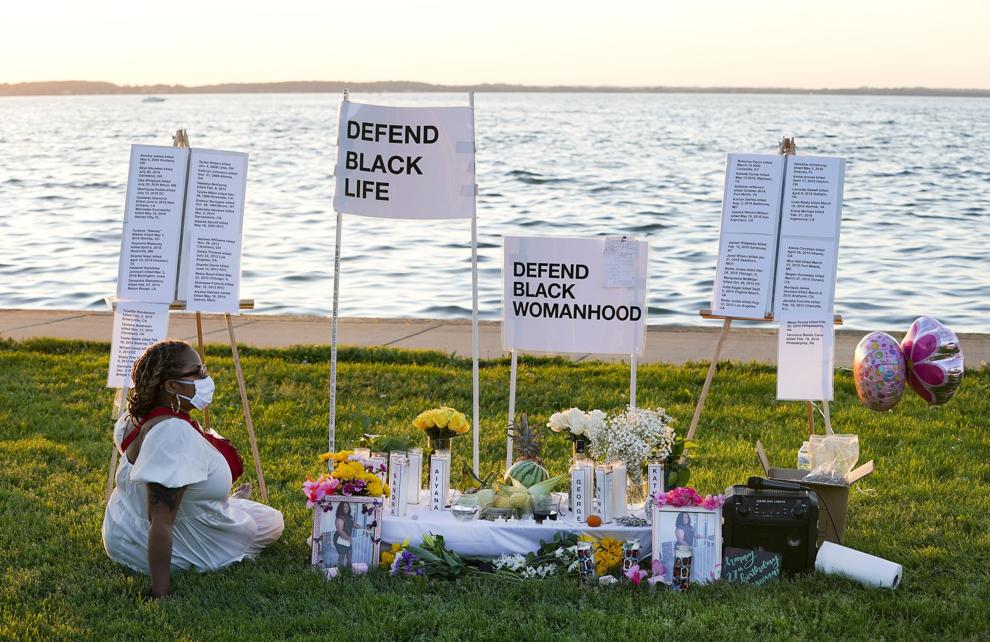 Laws proposed
Taylor's death has prompted calls to prohibit or severely limit the use of surprise warrants in several states, including in Wisconsin.
Florida and Oregon, the only other states with full bans, had already prohibited no-knock warrants before Taylor's death.
In his budget, Gov. Tony Evers proposed a ban on no-knock warrants in the state, but the majority of Evers' budget proposal will likely get thrown out by the Republican-controlled Legislature.
Assembly Speaker Robin Vos, R-Rochester, declined to comment on whether he would support a ban, but a spokesperson said Vos looks forward to reviewing recommendations from a task force discussing whether no-knock warrants should be prohibited, among many other law enforcement policy questions. The Speaker's Task Force on Racial Disparities: Subcommittee on Law Enforcement Policies and Standards is expected to complete its report with recommendations in the coming weeks.
The Dane County resolution would express support for a statewide ban in Wisconsin.
Use limited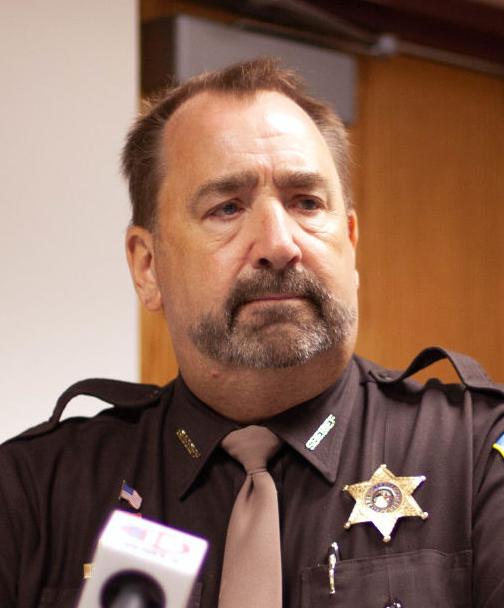 The only time the Dane County Sheriff's Office executes a no-knock warrant is when deputies have credible information that the individuals within a residence have deadly weapons, usually firearms, and could use them against law enforcement, Mahoney said. All of the warrants need to be authorized by a judge after a review of the circumstances of the case.
The goal, Mahoney said, is to "use surprise to our advantage to take individuals into custody without the use of deadly force."
In 2019, the Sheriff's Office had 12 no-knock warrants authorized by a judge. Ten were for drug-related offenses in which deputies believed the suspects were armed with guns, Mahoney said. Two were for weapons offenses in which the suspects had already used firearms.
Last year, a total of 11 no-knock warrants were authorized: five for drug offenses, one for armed robbery, four for homicide and one for burglary. For each warrant, law enforcement had credible information that firearms were present in the residence, Mahoney said.
Mahoney noted that just because the warrants were authorized doesn't mean they were executed. Sometimes deputies found the suspect in other ways, such as questioning someone who was leaving the home when law enforcement arrived. No-knock warrants are also never executed if police are aware there's a child at home, he said.
If there's any uncertainty about the location, presence of firearms or presence of children, "we back away completely," Mahoney said.
"We use every effort to ensure 100% ... there's a need to do a warrant at that time and that that is the location that we need to do that warrant at," Mahoney said. "We don't want to execute a warrant of any type in the wrong place or with bad information."
'Concerning' history
Bayrd, however, said the warrant's limited use in Dane County is even more of a reason to get rid of it entirely.
"Because this tool is used so sparingly in Dane County currently, I don't think it's a leap for us to say that we're just going to take this off the table," Bayrd said. "That it's not something we should be doing."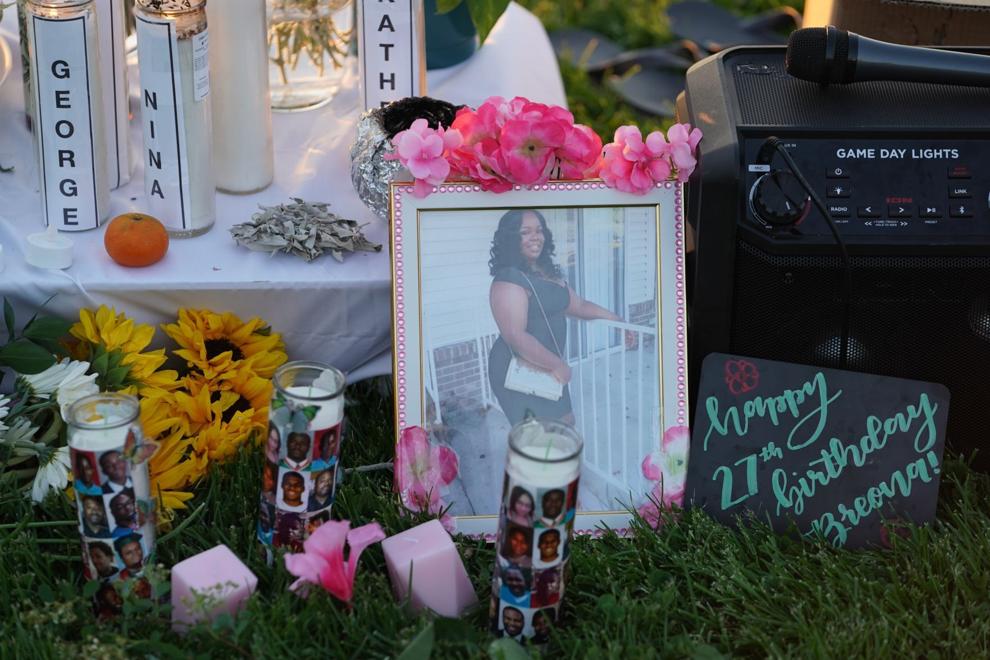 Bayrd said Taylor's death shows how using the element of surprise can be dangerous. There's no guarantee that residents won't have time to reach for their weapons and shoot at officers, thinking they're intruders, Bayrd said.
And even if officers are diligent about making sure their information is accurate, they could still make mistakes. She said law enforcement "can never know" for certain who is inside a home or whether children are present.
No-knock warrants also have a problematic history, Bayrd said. Their use rose sharply during the war on drugs in the 1980s, with no-knock or quick-knock warrants used in the U.S. about 1,500 times per year in the early '80s but about 40,000 times per year by the end of the '90s, according to a 2007 study published in the Oxford University Press.
The tactic has also disproportionately been used against Black people, who are also arrested at disproportionately higher rates for violent crimes. A 2014 report from the American Civil Liberties Union reviewed more than 800 SWAT raids involving no-knock and quick-knock entries and found that 42% of the raids targeted Black people.
"The history of no-knock warrants is really concerning," Bayrd said. "It's based really in the war on drugs and the over policing and criminalization of people of color."
County vote
Bayrd said she doesn't think the Sheriff's Office is abusing or misusing the no-knock warrant. But she said future sheriffs could, and the county needs to make its policy preference known.
Mahoney is retiring May 8, so if the resolution passes, it will largely be up to the new sheriff, former Dane County sheriff's deputy Kalvin Barrett, to decide whether to honor any request from the county.
It's unclear where Bayrd's proposal will go. The resolution has 14 cosponsors, but the County Board has 37 members.
The measure initially failed to make it past the Public Protection & Judiciary Committee on a 3-3 vote, with one absence, on March 23. But it will come back to the committee this week because of a procedural issue during the first meeting, Bayrd said. After that, it could go to the full County Board for a vote.
Sup. Maureen McCarville, 22nd District, who voted against the proposal, said it's safer for both residents and officers to keep no-knock warrants as an option.
"I am not comfortable taking a tool out of the tool box that we know, to date, has not been abused here in Dane County and is used the way it was intended," McCarville said.
The Public Protection & Judiciary Committee meets again Tuesday.
---
PHOTOS: JUNE 5 PROTESTS REMEMBERING BREONNA TAYLOR
Photos: Friday's protests, honoring Breonna Taylor
Protests continued in Madison Friday in the wake of the May 25 killing of George Floyd by Minneapolis police. Friday's events included a memorial in honor of Breonna Taylor, who would have turned 27 that day had she not been killed by Louisville, Kentucky, police on March 13. Local protesters also gathered later in the evening outside the state Capitol.