In preparation for the closure of the state's youth prison, Dane County has begun looking at ways it can upgrade its Juvenile Detention Center, which mostly houses juvenile offenders whose cases are pending, into a regional facility capable of housing youth committed to longer-term incarceration.
The challenges are daunting but not insurmountable, Juvenile Court Administrator John Bauman said, and mainly involve finding ways to keep the two populations separate, providing recreational space and multipurpose rooms for both types of inmates and adding outdoor space to the facility on the second floor of the City-County Building Downtown.
"As soon as this was sort of in the works (at the state level), I started thinking about what we could do" for a residential center in Dane County, Bauman said.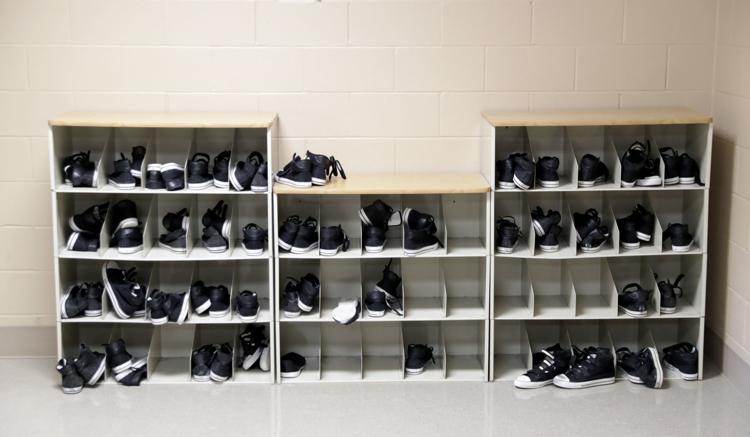 The county has already set aside about $4 million in its 2019 capital budget for renovations to the juvenile jail, which would be mostly reimbursed by the state as part of its plan to close the embattled Lincoln Hills School for Boys and Copper Lake School for Girls in Irma and replace them with smaller regional facilities operated by counties. The state would direct funding toward counties that opt to house offenders long term, but counties are not obligated to do so.
Since May, Bauman has been working with architect John Cain, who works at Milwaukee-based Venture Architects and specializes in correctional facilities, to develop concept designs, although they said it's difficult to develop plans until the state Department of Corrections completes its requirements for the regional centers.
But Cain said Dane County is in a good position to modify its detention center to hold youth serving commitments: Its facility is up to date with ample natural light, large open spaces and welcoming touches like carpeting and colorful murals on the walls — elements that he said make it more suitable for children.
Structurally, the current jail also has room to expand. One block of bedrooms has never been used by the county and can be put to use for committed juvenile offenders. With some construction work, bedrooms can be added by remodeling adjacent space that is currently a laundry room, for a total of 14 boys' rooms. Some offices in the back of the building can be used to make a residential block for six girls.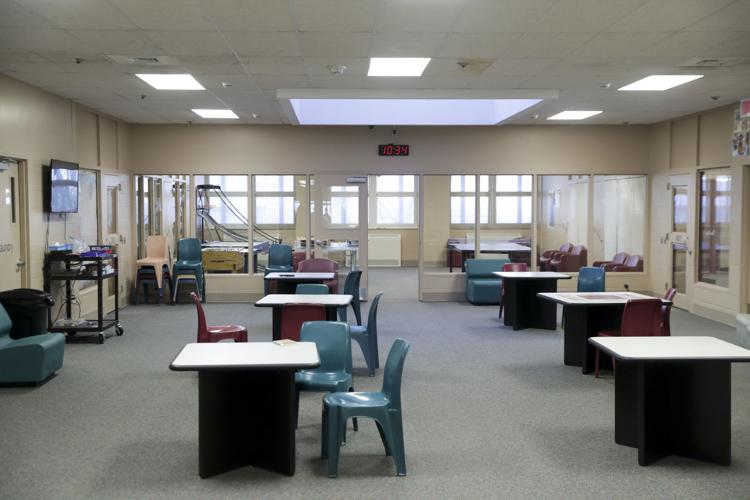 The biggest challenge, Cain said, could be creating an outdoor area for inmates to use. The City-County Building has a flat roof over a portion of the first floor that could accommodate a small recreation yard, about 20 feet by 100 feet, he said. The site would need to be screened to protect the inmates' privacy since there are dozens of offices in the building and across the street that overlook the space, he said.
Children in the current detention center and children ordered to residential care may use the same spaces, such as day rooms, classrooms and recreational space, but they cannot use it at the same time, according to the DOC's draft requirements. The detention center has a large, central recreation room that could make it difficult to meet that requirement. But Bauman said the draft rules don't call for separate intake areas, which would have required a duplication of staff.
"The things that could have been a problem for Dane and for others about separation of facilities and some of the things like that have been sort of soft-pedaled if you will, or rather, given the counties some much-needed flexibility," Cain said.
The regional facilities would need to be fully operational by Dec. 31, 2020, under the state's timeline, which Bauman said is probably too tight of a turnaround in some areas. The plans would need to move through municipal governments, which for Dane County would mean putting out bids for architects and construction companies as well as approval by the city.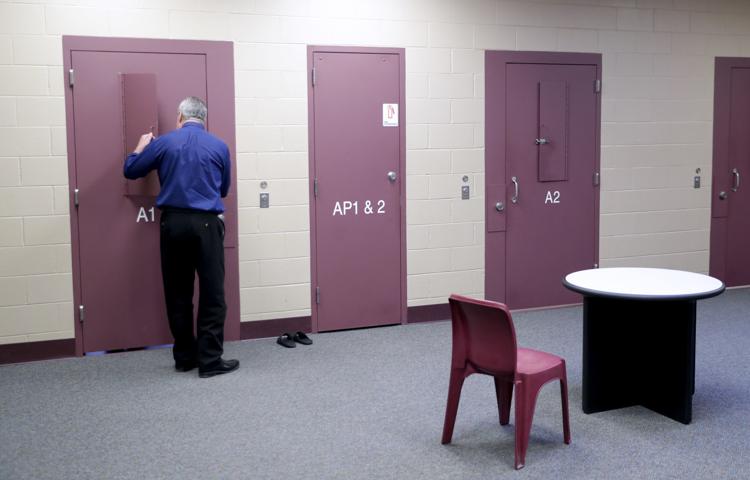 You have free articles remaining.
Register for more free articles
Stay logged in to skip the surveys
Cain said he was cautiously optimistic that Dane County could have its facility ready in time if the process goes smoothly, but other counties that need more extensive remodels or new construction will struggle even more to meet the deadline.
Each facility will need to provide a variety of programming, including schooling, religious services, group exercise and career counseling. Case management plans will also need to be created for each child taking into account the offender's family history, mental health, social development, education level and recreational interests.
"It's going to be a treatment program," Bauman said. "Kids will be here for longer periods of time under correctional orders so there's going to need to be treatment programs."
Family engagement key
Incarcerated juveniles will, in most cases, be significantly closer to home. Irma is about 175 miles north of Madison, making it difficult for families to visit their children, particularly families without vehicles. Visitation spaces at the Dane County facility will be large enough for large family visits, and at least five hours of visitation time will be available each day.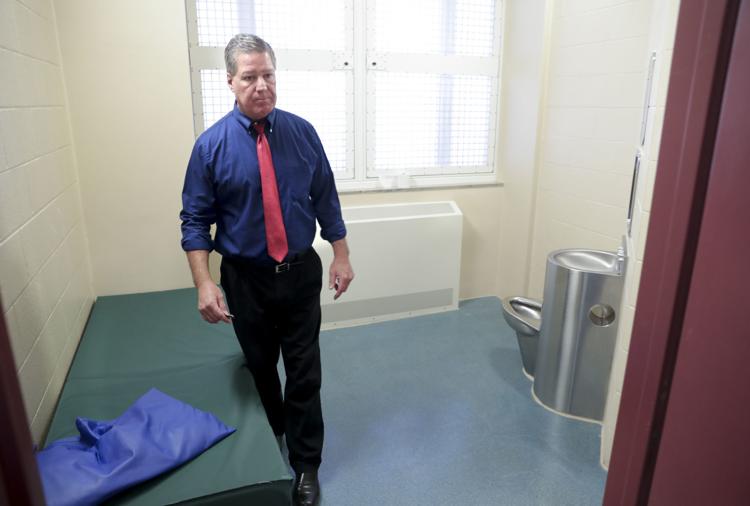 "The family engagement piece is also going to be huge because it's been tough for families to go up and see kids" at the youth prisons, Bauman said.
Counties have until the end of March to submit their proposals for the facilities to the state, and those plans can be refined through the end of June. The proposals will then be turned over to the Legislature's budget committee, which counties will receive funding.
It's not yet clear how much architectural and operating detail will be required by the deadline. Dane County's current plans represent early-phase concepts for the facility, Bauman said, but the county will seek public input on the designs and policies before anything is finalized.
Counties will have leeway in creating policies and procedures for the youth in their care within certain parameters, according to the DOC's draft rules.
To prevent the types of alleged abuses that marred Lincoln Hills and Copper Lake, for example, the state set parameters for staff policies and procedures limiting the use of solitary confinement, physical restraints and physical force against inmates.
Staff will also need to undergo at least 40 hours of training in areas such as trauma-informed care, preventing suicide and self harm, de-escalation techniques and conflict management. New staff will also need to take 120 hours of additional training in their first year, and all staff will have 24 hours of continued training each year.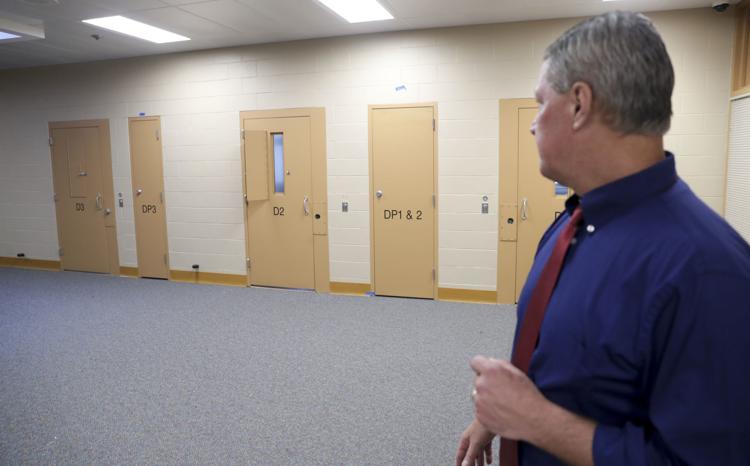 Editor's note: This story has been updated to correct Juvenile Court Administrator John Bauman's title.