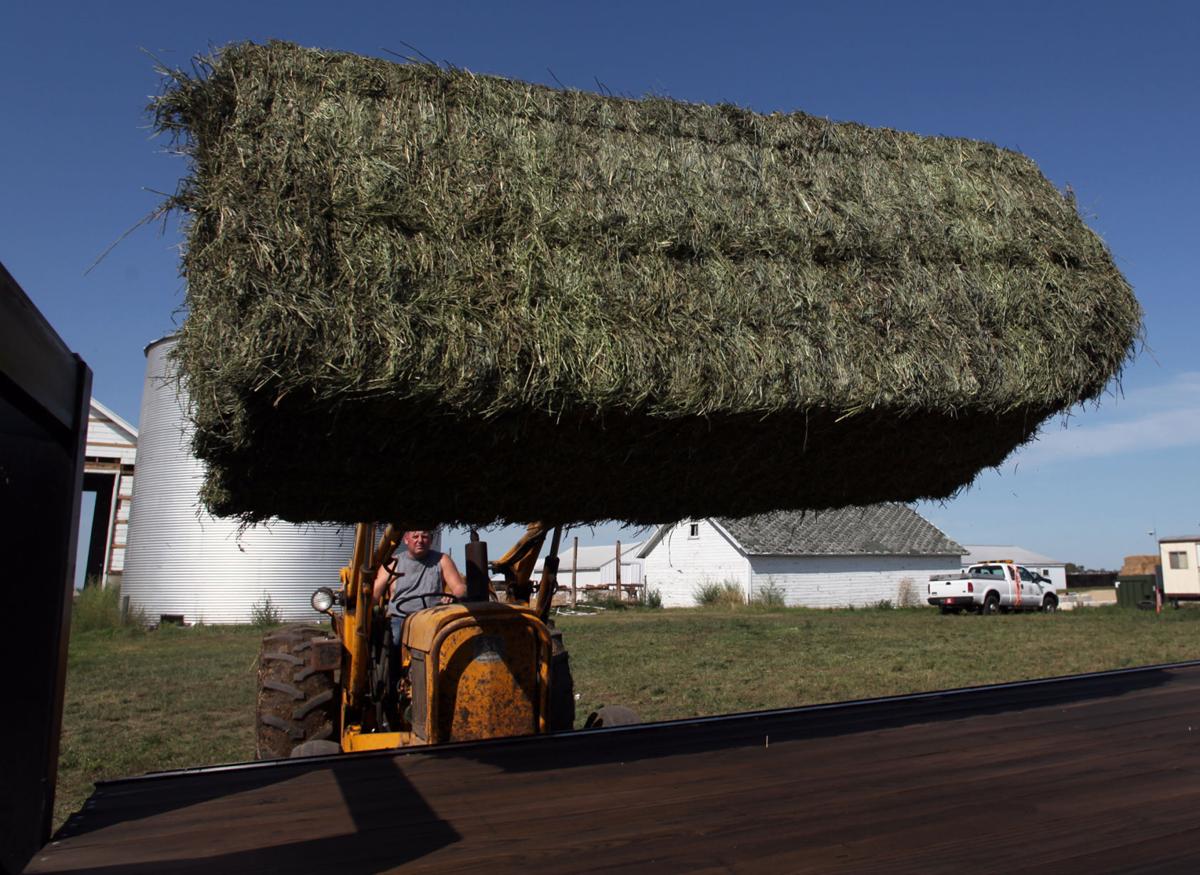 Dane County is on the hook for nearly $11,000 in legal fees and County Executive Joe Parisi is without a determination after a judge threw out his lawsuit against the local towns association over who gets the tax levy if its members withdraw from shared zoning authority under a controversial new law.
Parisi's office submitted the lawsuit in March, alleging that the Dane County Towns Association incorrectly communicated to its members that a portion of the county's tax levy used for zoning could be shifted to towns.
The lawsuit was officially dismissed in a June 29 decision because it was filed without prior consent from the County Board. Supervisors rejected a resolution authorizing the lawsuit 18-16 at their May 5 meeting.
In his decision, Dane County Circuit Judge John Markson questioned why the lawsuit was filed without board approval in the first place and ordered the county to pay $10,757.50 to cover the Dane County Towns Association's legal expenses.
"We think this issue is clear," said Mark Hazelbaker, attorney for the towns association. "The broader question is if you have to get a determination (on taxes), how do you do it? We believe the answer is to ask the Department of Revenue."
Allocation of tax revenue is the latest flash point in an ongoing dispute between the county and towns association over changes to local zoning administration.
Under Wisconsin law, cities and villages control decisions on rezoning farmland for residential or commercial construction, but most towns share the authority with county officials.
Sympathizing with claims that Dane County zoning is controlled by people opposed to significant development in rural areas, Republicans passed and signed a bill in February that allows towns to opt out of the arrangement with counties only in counties with populations exceeding 485,000. Milwaukee County, the only county besides Dane above that threshold, does not have any towns.
Dane County's Planning and Development Department budget for 2016 includes $3.4 million in expenses, paid for with about $2.5 million from taxes and $857,145 in program-specific revenues such as permit fees. The towns association places the department's annual zoning expenses around $900,000, but the county executive's office contends the figure is closer to $1.2 million because of the interconnected work in zoning and planning.
The opt-out window doesn't open until January, so it's unclear how much revenue the county stands to lose, but many officials, including Parisi and County Board Chairwoman Sharon Corrigan, have refuted the towns association's claim that the levy is transferable because the county is required to provide zoning services to towns that don't opt out.
Parisi sought a court determination on tax implications of the new law ahead of the 2017 budgeting process, but said in a statement Tuesday that the county "still reserves the right to any remedy, including legal, to stop what we believe is a poorly thought out land use policy that threatens our quality of life, natural resources, and agricultural economy."
Parisi's handling of the lawsuit left numerous supervisors irritated Tuesday to be footing the towns association's legal bill.
"It was an 'Uh-oh, we missed something.' It was just dumb," said Sup. Dennis O'Loughlin, 20th District, who agrees with Parisi that the county is entitled to the full tax levy but voted against resorting to a lawsuit. "The County Board had never heard of it, or not until we read about it in the newspaper. Well, that's a problem and now it's costing us."
Sup. Tim Kiefer, 25th District, said Parisi should have asked the state Department of Revenue for guidance before taking the matter to court.
"Going to court and suing the towns association should be the last step, not the first step. I think this was premature and I think it really damaged relationships," Kiefer said. "I think the county executive drove us into a cul-de-sac and now we need to back out of it."
Parisi spokeswoman Stephanie Miller said the county's corporation council met with and collaborated with County Board leadership on the lawsuit before it was filed.
Corrigan said she did not hear from corporation counsel about the lawsuit until the day it was being filed, and she advised against filing before a board vote.
[Editor's note: This story has been updated to reflect a correction. The last sentence originally misstated County Board Chairwoman Sharon Corrigan's position on filing a lawsuit before a board vote.]
Get Election 2020 & Politics updates in your inbox!
Keep up on the latest in national and local politics as Election 2020 comes into focus.