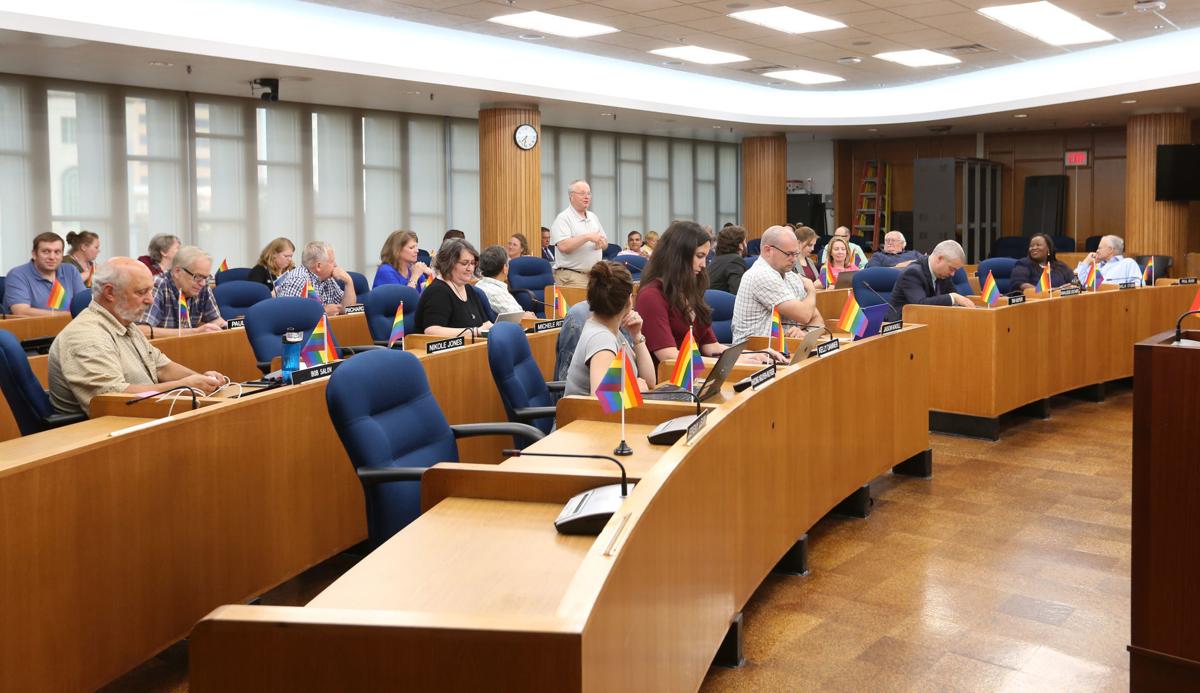 Some Dane County supervisors are questioning the effectiveness of a recent mental health study after the findings were presented Thursday to the County Board along with recommendations for future initiatives.
The $140,000 Behavioral Health Needs Assessment was intended to assess gaps in mental health care provided by the county. But some supervisors said the key findings and seven recommendations presented by Public Consulting Group, which conducted the study, were vague.
One of the recommendations is to improve access to mental and behavioral health care for under-served populations, which Sup. Heidi Wegleitner, 2nd District, said "really didn't say anything except you need to do better."
"They acknowledged that people of color are more likely to not receive follow-up care and are more likely to be involved with the criminal justice system, but we didn't get any meaty recommendations to specifically address these problems," Wegleitner said.
The study, she said, simply affirmed what many of the supervisors have already understood to be the issues that need to be addressed.
"I still feel like some of us are feeling like the study is lacking, and there's more study that needs to happen," Wegleitner said.
She said she hopes the county can use the information from the study to start making progress toward providing 24-hour crisis care, improving peer support services and offering more preventative services.
The study also recommended:
Maximizing capacity throughout services and facilities.
Establishing formal partnerships between providers and facilities.
Developing additional services to reduce gaps in crisis care.
Increasing diversion options.
Extending crisis response to rural areas.
Creating infrastructure for cross-sector, data-driven decision-making.
Sup. Carousel Bayrd, 8th District, said the study didn't give her much new information but gives the board a more solid foundation on which to build.
Bayrd said a key issue for her is the criminal justice system and having the county potentially revisit mental health courts. Public Consulting Group consultant Kacie Schlegel said mental health courts are intended to divert people with mental health issues from the criminal justice system and move them toward treatment and other support options.
Another issue, Bayrd said, is a lack of coordination between the public and private sectors of care in the county.
"We have amazing health care providers in Madison and Dane County, but it's about how do we all work together and work harder," Bayrd said.
Wegleitner said people with lived experience in mental and behavioral health need to be involved in evaluation and decision-making rather than just being talked about.
"You're not going to get all your answers from consultants," Wegleitner said.
She said the county's study did a good job of showing the reality of mental and behavioral health care in the county, and the call center is "right on target" as the county's next step.