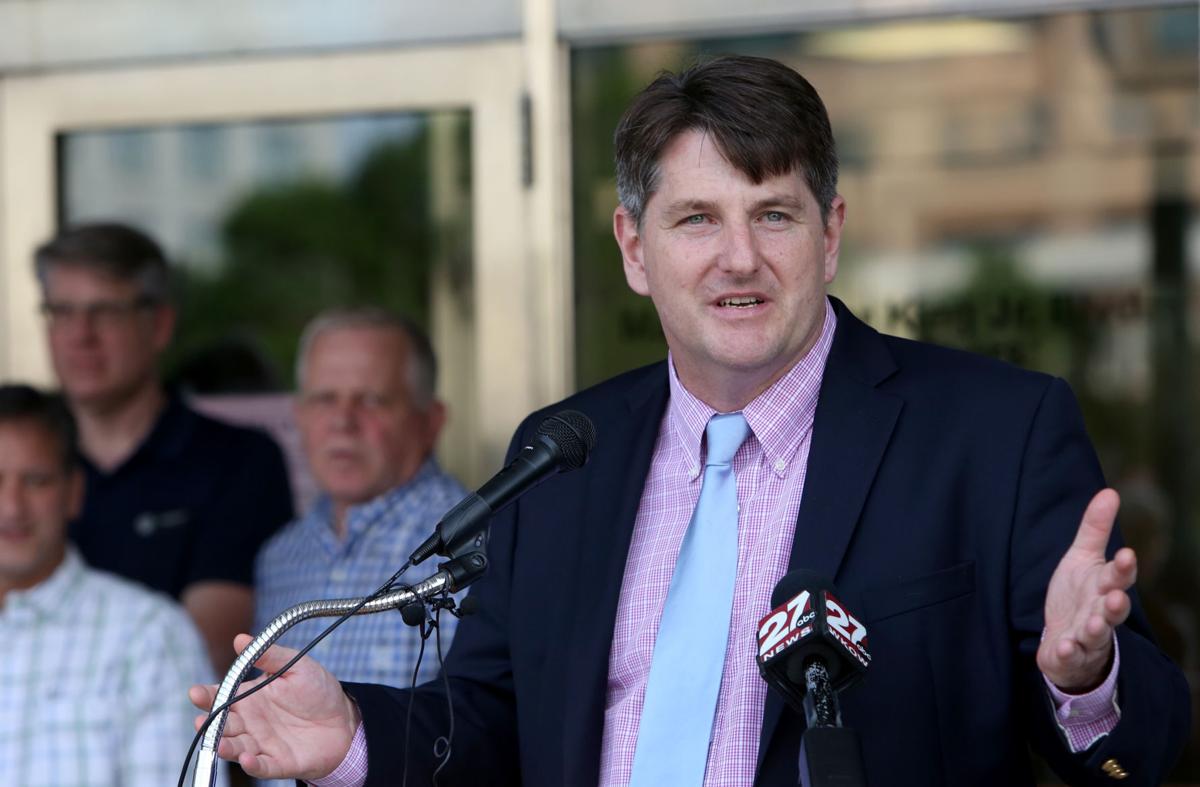 For the first time in Dane County and in the state, residents will draw new maps for County Board districts that are required by law every 10 years.
County Board Chairwoman Analiese Eicher and County Clerk Scott McDonell are asking residents to apply for a position on the redistricting commission, which will draw the maps.
Applications for the 11-member commission are due by July 31. Members will be appointed by Eicher and McDonell.
McDonell said the county commission is different from Gov. Tony Evers' People's Maps Commission, whose recommendations the state Legislature does not have to consider in adopting new maps for congressional and state legislative districts, which can be vetoed by the governor.
"There's no way around the County Board itself having to adopt a map, but the commission is very much in charge of the process," McDonell said.
Members of the county redistricting commission:
Must be residents of Dane County.
May not be on the County Board, a county employee or a contract consultant.
May not be a lobbyist registered with the board.
May not hold or have held an official position with a political party or partisan organization within a year before appointment to the commission.
May not have participated in the 2011 partisan redistricting process for the state.
McDonell said the hope is to have the commission meet online as soon as possible and elect leadership. After that, the redistricting process will be completely turned over to the commission.
"I'm looking forward to the process of allowing the public to draw their own maps and looking forward to how much more transparent and open it'll be," McDonell said.
Get Government & Politics updates in your inbox!
Stay up-to-date on the latest in local and national government and political topics with our newsletter.