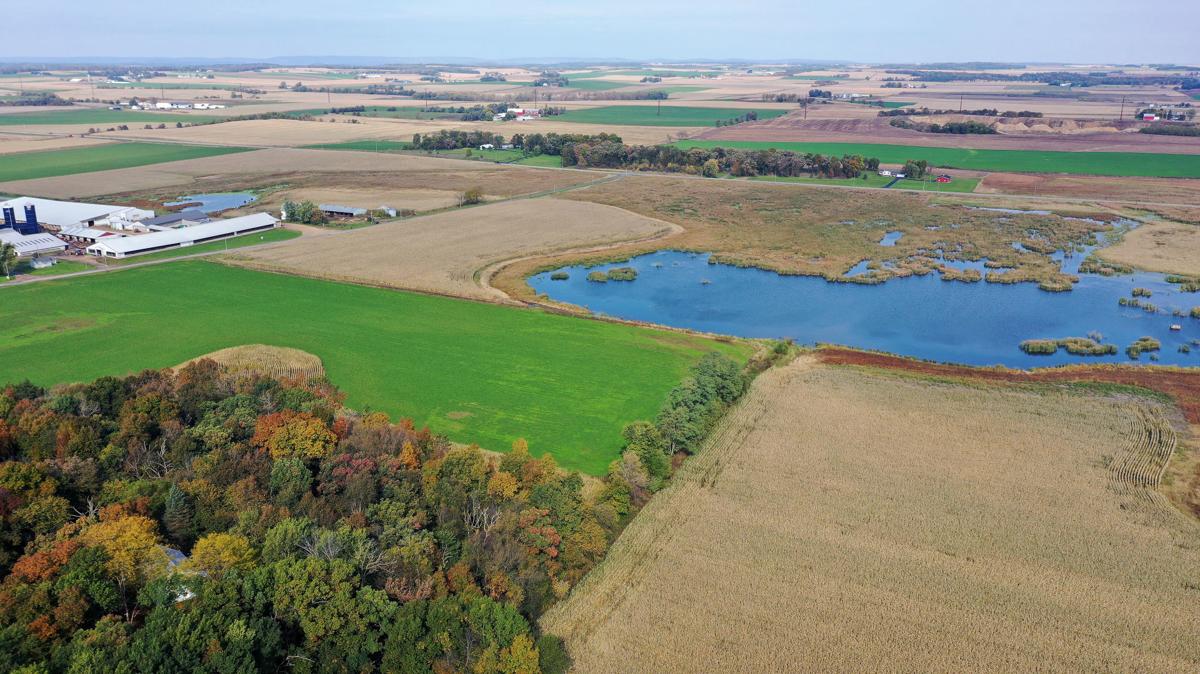 Dane County plans to buy 82 acres of farmland in the northern part of the county that is particularly good at holding rainwater, the latest in a series of land purchases by the county aimed at preventing runoff into the Yahara chain of lakes.
The stretch of soggy farm fields and wetlands south of Highway V in the town of Vienna is going for $779,000, Dane County Executive Joe Parisi said. 
"As folks know, Highway V near here is an area that is prone to flooding during heavy rains," Parisi said Tuesday in announcing the planned purchase from Koch Family Farms. "And so what we need to do is find areas, like the property behind me, that are becoming available and invest in them."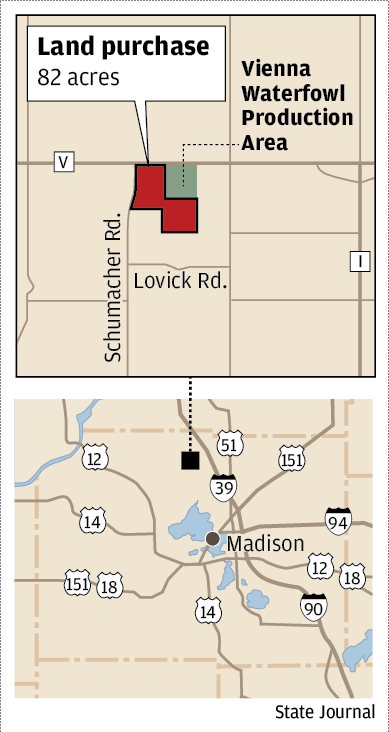 Parisi said the land is unique in that its wetlands drain internally, which means the water stays within the property's grounds rather than flowing into the lakes. The land will be able to hold over 13 million gallons of water, he said.
The county aims to acquire such properties before they can be developed to limit runoff into area lakes. 
Roughly 43 of the 82 acres are wetlands, while the rest of the land is in crops. Laura Hicklin, director of the Dane County Land and Resources Department, said the county wants to maintain the property's water storage capabilities while also enhancing habitat for wildlife.
"We'll look to potentially plant native plants, add some prairie and make some habitat improvements," Hicklin said. 
Jim Koch, a managing member of the farm, said although the purchase has yet to be approved, it sounds like "a pretty certain deal."
"It will be approved because I think it's going to accomplish what Dane County is trying to do with creating a natural habitat for wildlife and everything," Koch said.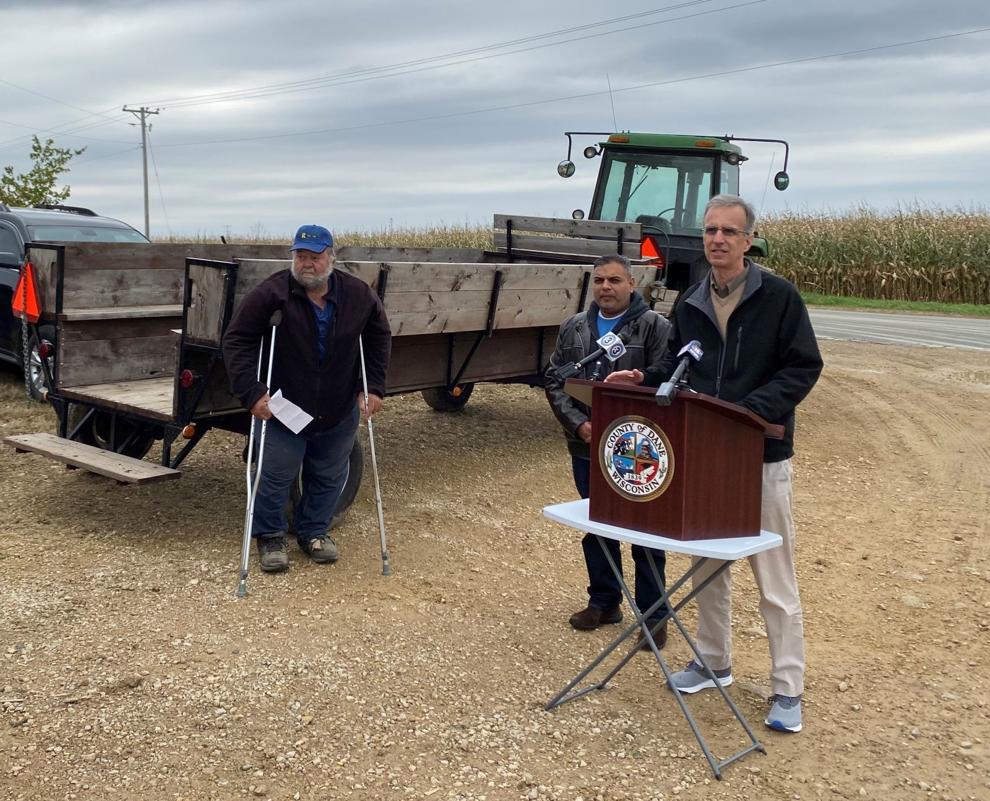 Under the proposed purchase, Koch will continue to farm part of the property and help manage the land.
Koch contacted the county after hearing about other potential land purchases by the county. He said the land has become less suited for agriculture and more of a wetland as the climate has changed.
"Record rainfall in 2008 and 2009 flooded this land and even flooded highway V," Koch said. "In the 10 years since then, we haven't recovered it as farm land. It seemed like the right time to work with Dane County on turning this land into wildlife habitat and flood mitigation."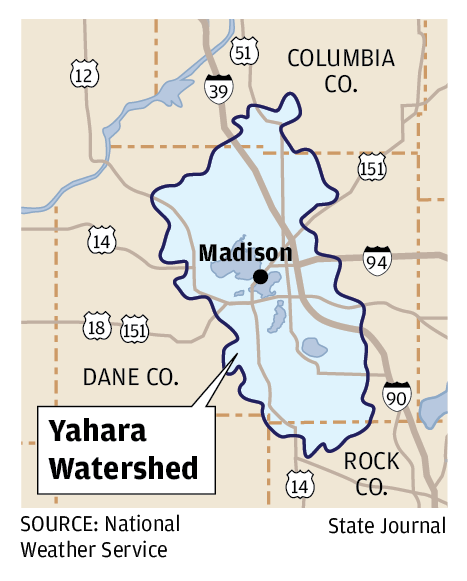 Parisi's 2020 budget includes $3 million to create a fund for buying farmland and restoring it to wetlands and prairies in an effort to reduce runoff. The county worked with the Koch family to appraise the property and decide on the purchase price.
The potential purchase will be introduced at the Dane County Board's meeting Thursday but could take up to six weeks to approve. Hicklin said she expects a final vote to happen in November.