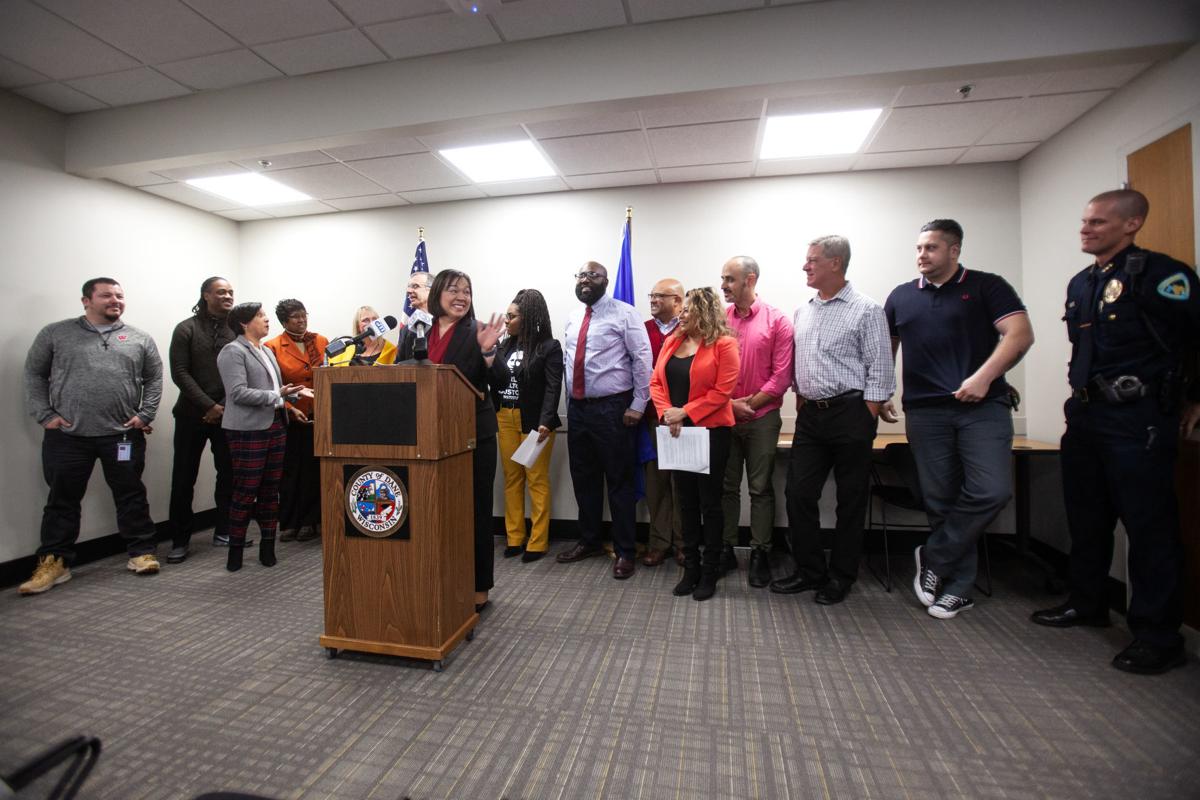 Dane County leaders announced Thursday the expansion of an "intensive mentoring" program to support at-risk children who are susceptible to committing crimes and hopefully prevent them from going further down a criminal path.
As a part of the program, 49 young people will be matched up with an adult mentor who has experience with the criminal justice system. The adults are to meet or talk with the children two or three times a week and form "deep personal relationships" with them, said Renee Moe, president and CEO of the United Way of Dane County, one of the organizations that will help run and fund the expanded program.
At that time, Dane County Executive Joe Parisi said he had several conversations with children in the county's Juvenile Detention Center, and asked them what the county could do to help get them back on track or prevent them from committing crimes. Almost all of them said they wished they had an adult in their life, other than a parent, whom they could turn to for advice.
"As one young man said to me, 'I want someone I can call up and tell me not to do something stupid when I'm thinking about doing something stupid,'" Parisi said.
Seven youths went through an eight-week version of the program last summer. So far, only one of them has committed another crime. The program helped participants engage in new, positive activities, such as learning how to cook, applying for jobs or learning tools to better communicate their emotions, Parisi said.
The expanded program will have a different timeline for each young person, depending on their needs, said John Bauman, juvenile court administrator.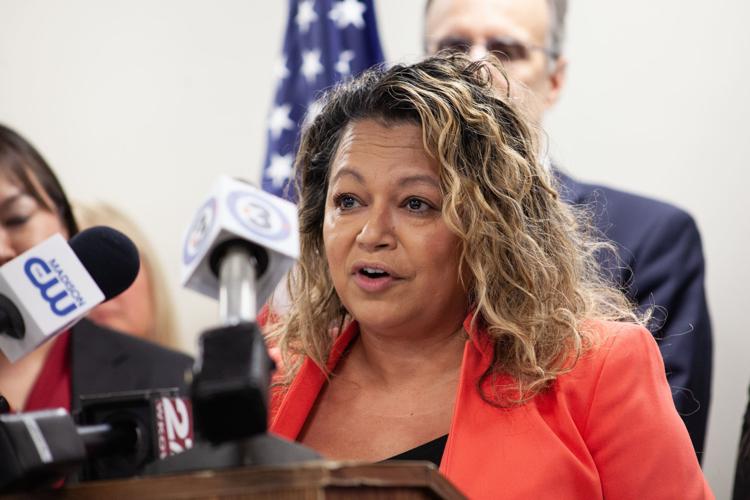 Madison School Board President Gloria Reyes said it is important to invest in children in this way and "re-engage them in a different way of life."
"It is in the best interest of this community to ensure that we do not continue to lose our children to the criminal justice system," Reyes said.
Madison Assistant Police Chief John Patterson said police have continued to see an increase in car thefts, but have seen a slight dip recently in the number of children involved. In 2018, 27 young people accounted for 90 of the 130 cars that were stolen.
Yanna Williams — founder and director of Dear Diary, one of the nonprofits that provided mentors during the pilot — said there are a variety of reasons why the teens chose to commit crimes. Sometimes they are hungry and living in poverty, and find money in the cars they steal.
Williams said the mentors have been able to gain the trust of the teens and encourage them to make different choices.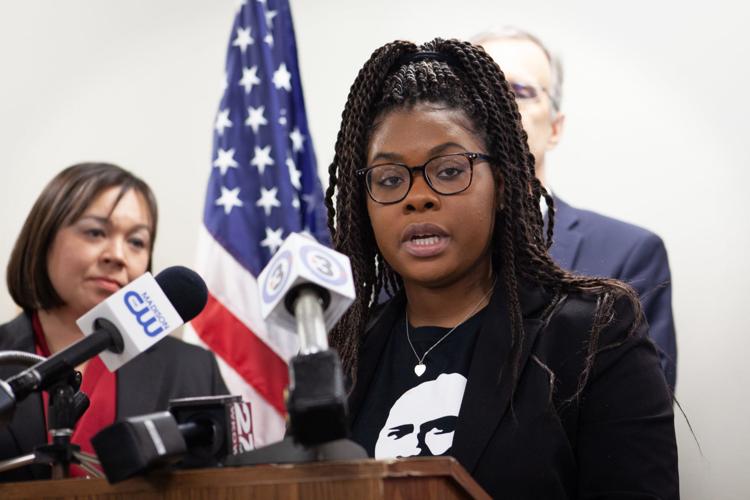 Youths will be referred to the program from a variety of sources, including judges, social workers and school staff. Those referrals go to a screening committee with representatives from the district attorney's office, public defender's office, juvenile court and human services.
Five organizations will run three mentorship programs — one for boys in juvenile detention, one for girls in the juvenile system and a third for mentoring older youth who have not graduated. The nonprofits are Operation Fresh Start, Madison-area Urban Ministry, Big Brothers Big Sisters of Dane County, Trained to Grow Inc. and Dear Diary.
Funding for the mentoring program is coming from the United Way of Dane County and the county budget. Over the next two years, United Way will contribute $270,000. The 2020 county budget allocates $100,000 for the program, and Parisi said he will continue to include funding in his future budgets.
The late Cheryl Rosen Weston, a law professor at UW-Madison, made a significant donation to support the program, but the United Way did not disclose the amount.
"Her generous gift made this program possible," Moe said.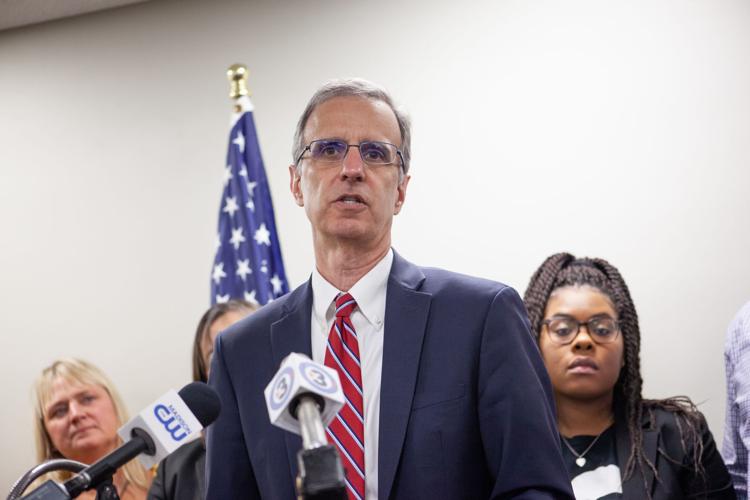 Parisi said the funds are a "smart investment" of the county's tax dollars because one year of keeping a child in the juvenile corrections system costs $193,000. It's also "the right thing to do for young people," he said.
"When we invest money up front in young human beings, we not only make a difference in their life trajectory," Parisi said, "but we ultimately save dollars that are otherwise shoveled constantly into the criminal justice system."
Get Government & Politics updates in your inbox!
Stay up-to-date on the latest in local and national government and political topics with our newsletter.