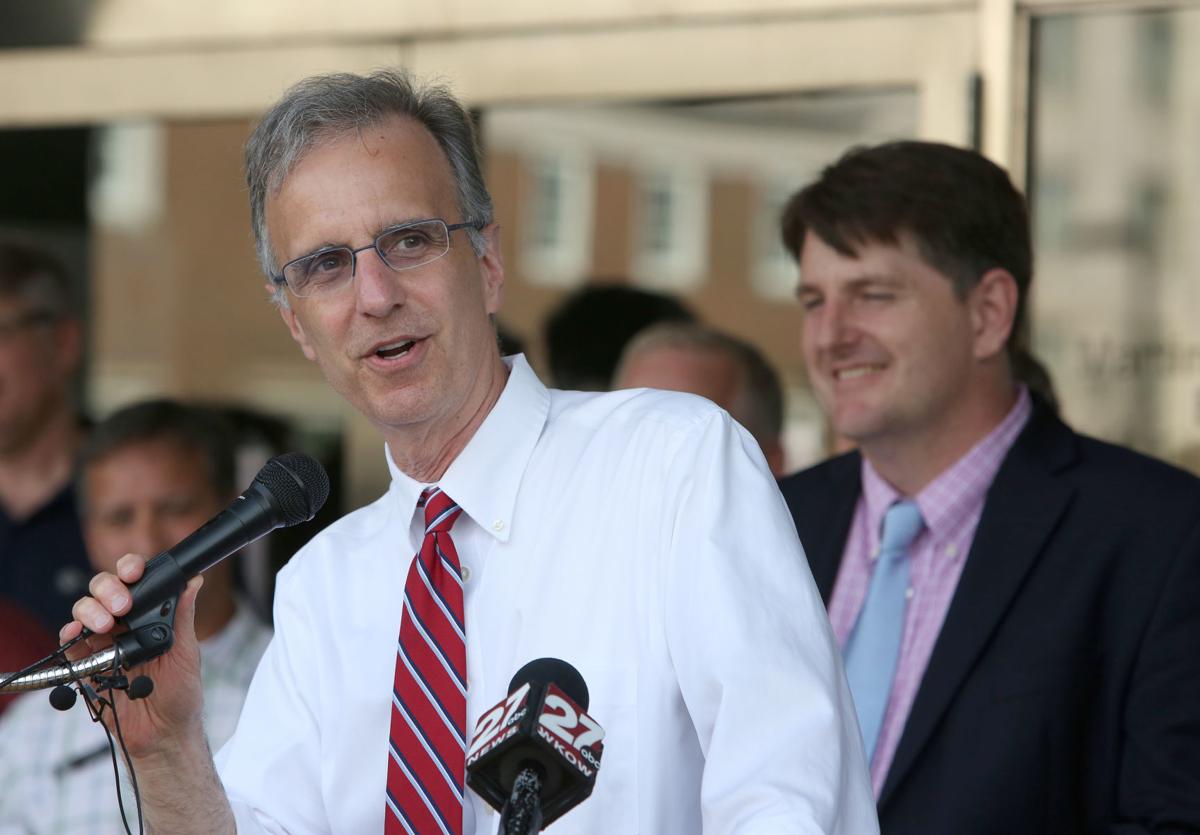 Dane County Executive Joe Parisi announced Tuesday plans to increase spending for mental health and drug treatment programs by $865,000 as part of his 2020 budget proposal.
The funding would be added to more than $63.5 million the county spends annually on programs to support services for mentally ill seniors, people seeking addiction treatment, school-based services and more.
"Our investments in mental health and addiction recovery services build upon successes and explore new opportunities to make a substantive difference for the individuals and families that call Dane County home," Parisi said.
Included in the budget proposal, which will be released in full Oct. 1 and requires County Board approval, is a $500,000 grant fund named in honor of a county official's son, who died earlier this year.
The C.J. Tubbs Fund for Hope, Healing and Recovery would begin awarding grants to local agencies geared toward directly assisting people facing severe mental illness and drug or alcohol addiction.
C.J. Tubbs — the son of Emergency Management director Charles Tubbs and his wife, Cynthia — died earlier this year of an accidental overdose after a long struggle with mental health problems and drug addiction, according to an obituary in the Wisconsin State Journal. He was 32.
You have free articles remaining.
"Cindy and I and our whole family are sincerely grateful to the community of Dane County for making this fund available to individuals with mental health and addiction illnesses," Charles Tubbs said. "It is time we end the shame and isolation that is caused by the stigma of mental illness. Our entire community is being affected by this and it will take all of us to make a difference."
A pilot program to help seniors suffering from chronic mental illness live independently would receive $200,000 to hire two full-time mental health professionals. The professionals would work through case managers partnered with the county to aid seniors who are not qualified for Medicaid.
Safe Communities Madison and Dane County would receive an $80,000 increase in annual funding to expand its recovery coaching programs. Dane County partners with Safe Communities in two of its current programs, ED2Recovery and Jail2Recovery, which pair addicts who arrive in hospital emergency departments or the Dane County Jail with others who have received drug treatment to support addicts on the road to treatment and recovery. More than 400 addicts have started treatment through the programs since 2017.
The new funding would introduce the recovery coaching model to the county's Drug Court as well as to organizations that work with African American, Latino, Hmong and lesbian, gay, bisexual and transgender residents.
Another $20,000 would create the End Deaths by Despair Coalition, a partnership of health care providers, schools, law enforcement, nonprofits and faith leaders that would develop a shared work plan to reduce suicides and overdoses.
"Today's announcement signals Dane County's commitment to take this effort to the next level, and offers hope that, through a concerted effort of all partners with a role to play — health care, community agencies, schools, faith communities, the criminal justice system, area businesses — we can lead the nation in progressive actions to reduce these tragic, preventable deaths," Safe Communities executive director Cheryl Wittke said.
The proposal also includes $40,000 for the Building Bridges program in the Monona Grove School District to provide services year-round. Building Bridges — a school-based program that works with children, their parents and teachers to boost mental health — began in 2013 and has become a $1 million-per-year program at more than 60 Dane County schools.
The county would also spend $25,000 to study the possibility of creating a Mental Health Court jail diversion program, similar to the Drug Court and Community Restorative Court.