As Afghan refugees continue to arrive in Madison to start their new lives, Dane County is doing its "small part" to help with their transition, providing tens of thousands of dollars to local organizations to help the newcomers get resettled.
Dane County Executive Joe Parisi included $50,000 in the 2022 budget for Afghan refugee assistance, and County Board members added another $15,000 for legal services provided by the Catholic Multicultural Center. Parisi signed the budget on Nov. 17, and the funds will start going out to local organizations in the new year.
Parisi said many of the Afghan refugees have had traumatic experiences, and it's important for the county to do what it can to help as they settle in.
"It is imperative that the Dane County area be prepared to address their immediate and unique needs, as our new neighbors migrate from military encampments and into our community," Parisi said in a statement. "These funds will give some of our valued service agency partners the resources they need to help make this transition successful for those settling in Dane County."
As of Nov. 17, a total of 36 Afghan evacuees had arrived in Madison, said Dawn Berney, executive director of the resettlement agency Jewish Social Services of Madison. Her group was able to find housing for all of them, even for a family of seven who had to wait for weeks in temporary housing because of the limited availability of low-cost housing in Madison.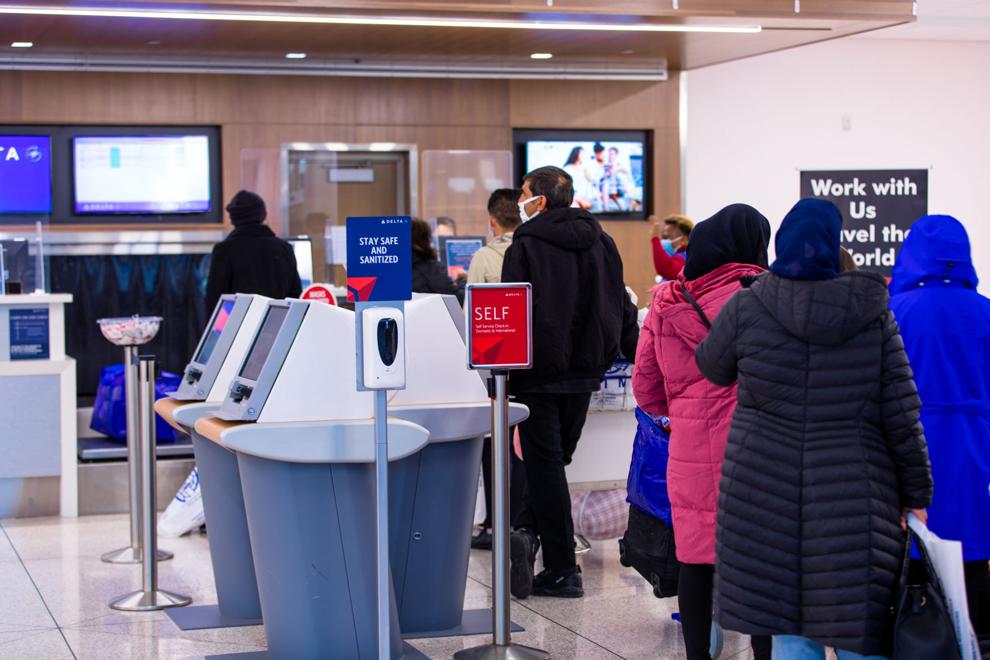 The $50,000 could go to support Jewish Social Services, the main organization resettling Afghans in the Madison area. The county has not yet decided how the money will be distributed, Parisi's spokesperson Ariana Vruwink said. The county has supported Jewish Social Services, or JSS, in the past, including $28,000 this year to assist with interpretation, legal and social services.
Berney said any additional funds would help her organization pay for staffing, housing and other services for the Afghans as more families resettle in the area.
Staffing shortages and limited housing have made the resettlement process challenging, Berney said.
JSS has to find landlords who are willing to rent to Afghans who have no job and no rental history here in the U.S. The large apartment complexes in Madison tend to have management companies who aren't willing to do that even with JSS paying the security deposit and first four months' rent, making it even more challenging to find housing in an already limited market, Berney said.
Afghan families also tend to be larger. And while an Afghan family of seven might be happy in a three-bedroom apartment, many landlords are not OK with that, Berney said.
"It's a major problem for us right now," Berney said of the staffing shortage.
Agency help
Beyond funding, Dane County's Immigration Affairs office is also using its staff to help support JSS's work, county immigration affairs supervisor Fabiola Hamdan said. The office is partnering with JSS on case management and helping in other ways, including recently finding a Dari and Pashto interpreter.
"Whatever we can do to help the agency," Hamdan said.
Another need for the Afghans is legal services, something the $15,000 should help bolster. The money has been earmarked for the Catholic Multicultural Center Immigration Legal Services Program, Vruwink said.
Janice Beers, the center's immigration services coordinator, said the program services low-income immigrant groups who cannot afford the fees of private attorneys. The center does not turn anyone away due to inability to pay, she said.
Since the fall of Afghanistan to the Taliban, the center's caseload has increased by 25% to 30%, Beers said. Most who have arrived here have been granted humanitarian parole, but that's a temporary immigration status, so those refugees need legal help to get permanent immigration paperwork. The $15,000 will fund a part-time position to help meet the demand.
"They'll need ongoing immigration legal services," Beers said.
Those who have just begun to settle in the Madison area — as well as an additional 136 Afghans who resettled in Madison since 2010, prior to the Taliban takeover — also need help advocating for their families who are stuck abroad or in Afghanistan, Beers said. The Catholic Multicultural Center is helping them apply for humanitarian parole on behalf of their family members so they can come to the U.S.
For families
Sup. Jeremy Levin, 10th District, who proposed the $15,000, said he wants families to be reunited.
"Hopefully what this money helps do is help facilitate bringing families together," he said.
Residents can help the new Afghan families by making cash donations, buying gift cards to local grocery stores or Amazon and donating 10-ride bus passes for Madison Metro, Berney said.
Sup. Elizabeth Doyle, 1st District, said the Health & Human Needs Committee, which she chairs, would be open to putting more funding toward supporting the Afghans if further needs emerge.
"Dane County thinks it's very important to take care of those in need and has really gone to great lengths to invest in supportive services for immigrants," Doyle said. "I'm just really proud of the work the county is doing to support Afghan refugees. And again: Just do our small part to support people who are in really dire and desperate need."