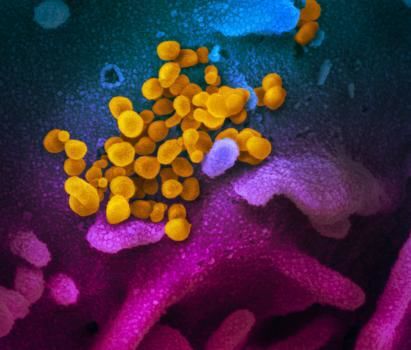 While plans for a COVID-19 alternate care facility at the Alliant Energy Center have been placed on the back burner for now, state health officials say the existing overflow facility and isolation centers in the state could become increasingly necessary as the state's economy begins to reopen.
In a media call with reporters Tuesday, Julie Willems Van Dijk, deputy secretary with the state Department of Health Services, said the Army Corps of Engineers has completed initial designs for the Dane County facility, but the plan has been placed on hold.
"Based at where we are with the pandemic, we don't see an imminent need for that facility, but if things should change we can reinstitute those plans moving forward," Willems Van Dijk said.
The state's two isolation facilities, located at Madison's Lowell Center, 610 Langdon St., and a Super 8 motel in Milwaukee, have seen just a handful of patients since they opened on April 1. The Madison facility has one current patient and has seen a total of eight since it opened, while the Milwaukee center has 19 current patients, with a total of 37 since April 1, according to information provided by Wisconsin Emergency Management.
The centers are meant to free up capacity at hospitals for people with more serious symptoms and provide a place for people to self-isolate who may be homeless or live in communal settings where they could expose others to the infection.
Willems Van Dijk said those facilities are expected to remain open for the time being, especially as Wisconsin's "safer at home" order relaxes and more businesses start to reopen.
"I am cautious about us saying we don't need them too soon," she said. "As we begin to open up Wisconsin and more of us go out to more places ... we will increase the risk for disease transmission. That is likely when we may need those isolation facilities more than we do right now."
Gov. Tony Evers earlier this month extended the "safer at home" order through May 26 in an effort to mitigate the spread of COVID-19. The order also has forced businesses across the state to shut down and resulted in skyrocketing unemployment claims.
However, Evers has begun slowly reopening portions of the economy, with curbside drop-off services allowed at all businesses starting this week. In addition, 34 state parks and forests — closed down earlier this month — will reopen on Friday.
As of Tuesday, the virus has killed 300 Wisconsinites and sickened more than 6,200. About 23% of those to contract the disease have required hospitalization, according to DHS.
The alternate care facility at State Fair Park in West Allis was completed earlier this month to provide space should health care facilities reach capacity, but has not yet taken any patients.
Maj. Gen. Paul Knapp, adjutant general with the Wisconsin National Guard, said about 60 National Guard members have been assigned temporary nursing assistant roles and are ready to serve at the facility, but none have not been formally activated so far.
State Department of Administration spokeswoman Molly Vidal said the Milwaukee facility has capacity for 530 patients.