The Dane County Board backed a proposal Thursday to rename Lake Monona's Squaw Bay for something less offensive to the Madison area's Native American settlers.
In a unanimous vote, the board approved a resolution calling for the bay at the lake's southeastern corner to be named Wicawak (we-chow-ek), the Ho-Chunk word for muskrat. State and national bodies with oversight of geographic names would still need to approve the change.
Sup. Tanya Buckingham, who represents the 24th District and was the lead sponsor of the resolution, said the unanimous vote sends a "very strong message" of support to the Ho-Chunk people, with whom she worked to craft the measure.
"It's really important because in working with the Ho-Chunk nation they've expressed that it's a derogatory term and it's offensive to them," Buckingham said.
Squaw is an Algonquian word meaning "woman," but it has also been used in a derogatory way to refer to Native Americans.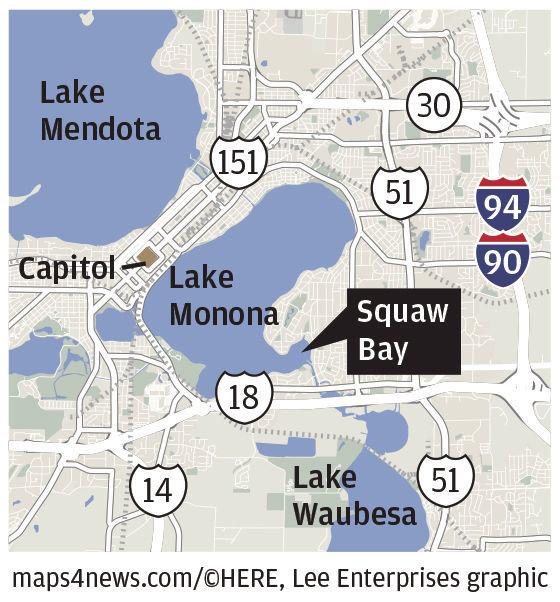 Buckingham said the name was suggested by Ho-Chunk elders. The Ho-Chunk tribe used to use the bay for the muskrat fur trapping.
"This is what should have been done long ago," Buckingham said.
The resolution directs the county's planning department to submit a name change application to the Wisconsin Geographic Names Council, which is part of the state Department of Natural Resources, before Oct. 1 — the deadline for proposed name changes this year.
The council will review applications, supporting materials and the positions of local governments on name changes in January. Requests can be approved, approved with conditions or denied.
You have free articles remaining.
Register for more free articles
Stay logged in to skip the surveys
Approved requests go to the U.S. Board on Geographic Names for a final decision.
"When a feature is named after a term that is derogatory, (changing) it very usually passes … without a hiccup," Buckingham said.
Buckingham said Madison and Monona are considering resolutions supporting the change to Wicawak. She expects there will be "extremely strong support" among the cities' officials.
Veterans' housing
The board also unanimously approved agreements for the development of a six-story housing project for veterans on Madison's Near East where the former Messner Inc. building now stands.
Current plans for the project at 1326 E. Washington Ave. include 50 affordable and nine market rate units for families. Veterans would get first choice on all units, and services for veterans would be offered on the first floor of the building.
According to a statement from Dane County Executive Joe Parisi, the project will be the largest housing and service project for veterans and their families in the nation.
"We're doing something historic," said Sup. Heidi Wegleitner, 2nd District.
The board's action approves agreements between the county and the project developer, Gorman and Co. Wegleitner said she hopes the project will be completed by 2021.
"This is what should have been done long ago." Sup. Tanya Buckingham, lead sponsor of the resolution