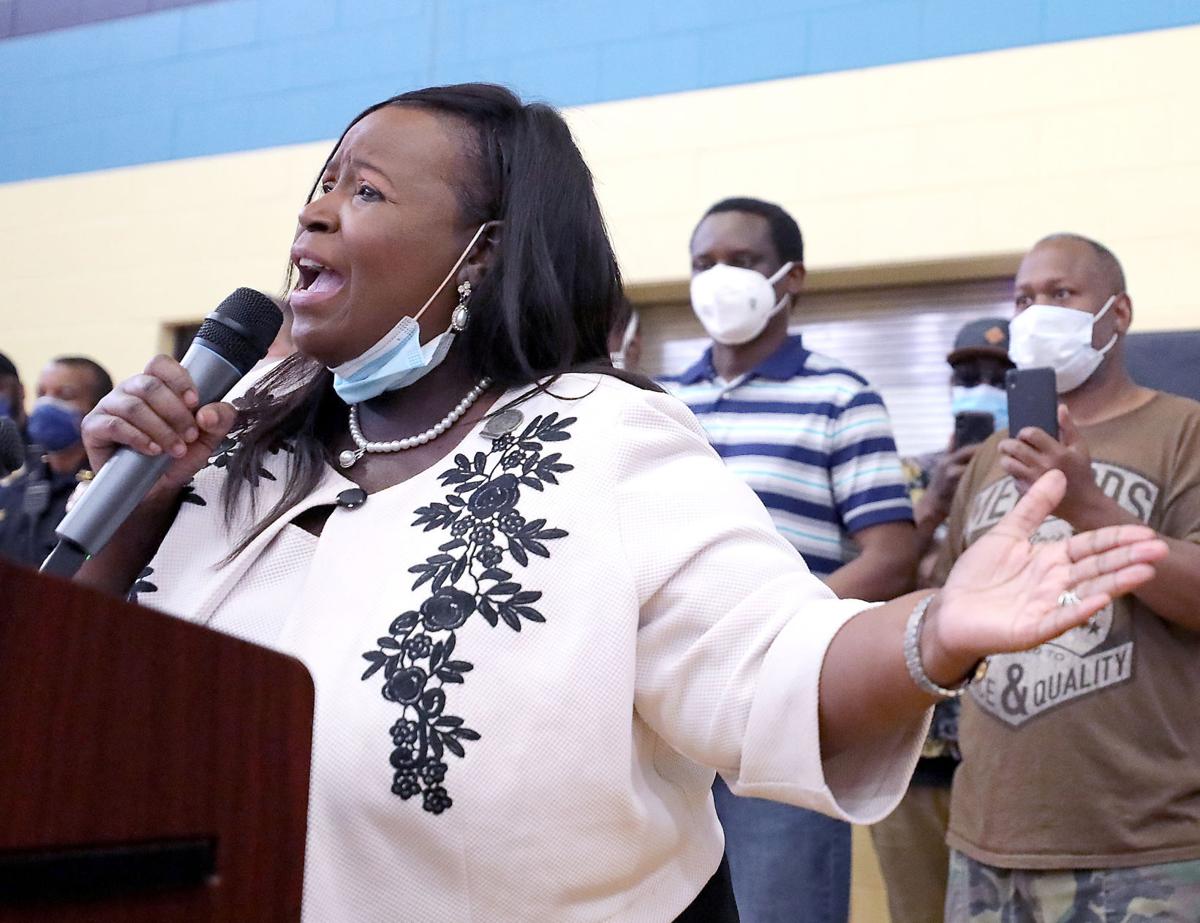 The Dane County Board is considering whether to declare racism a public health crisis — and one board member hopes she can get every supervisor to get behind it.
A resolution introduced Thursday, if approved at the board's next meeting on July 9, would declare racism a public health crisis throughout the county.
No funding is currently tied to the resolution, but Sup. Shelia Stubbs, 23rd District, said it would be a huge step just for the County Board to acknowledge the problem in a concrete way.
"First and foremost we have to recognize that there is an issue," said Stubbs, who is also a Democratic state representative from Madison. "What the resolution does is recognize that racism is a public health crisis. It educates my colleagues."
"It's time that we really realize that many systems, especially health systems, were never fair or equal, and there are still barriers that prevent black and brown people from getting the access to health that we really need," Stubbs said.
The resolution would commit the county to continue working on finding where racial disparities persist, and developing and implementing anti-racist policies and programs, Stubbs said.
Stubbs wants the resolution to result in action. One area she's interested in pursuing is expanding COVID-19 testing to areas in Dane County with high black populations. She said the county's most disenfranchised can't always get to the Alliant Energy Center to get tested. "We have to go where they are," she said.
Stubbs said she's honored that the county is considering the resolution, and she hopes all 37 supervisors will be in support.
"It is so important that we call out systems, and that we break down barriers, and that we create all of our policies from a racial equity and social justice lens," Stubbs said.
Coronavirus funding
In other action Thursday, the County Board approved giving another $3 million to Second Harvest Foodbank to support the purchase of fresh food from county farmers for several food pantries during August, September and October.
The goal of the program is to help both families struggling with food insecurity and farmers facing economic hardship during the COVID-19 coronavirus pandemic. Local food pantries, which have seen increased demand along with the economic turmoil caused by the pandemic, will be stocked with dairy, meat and produce from county farmers.
The County Board had approved an initial $3 million to fund food purchases for the months of May, June and July, $1 million for each month.
Funding for the initiative is coming from federal aid provided under the Coronavirus Aid, Relief and Economic Security (CARES) Act.
Also Thursday, the board authorized the Sheriff's Office to accept $58,000 in grant funding from the Office of Justice Programs, U.S. Department of Justice, to assist with the county's coronavirus response.
The money will go toward respirator masks for law enforcement and first responders, a shield system for the courthouse and a long-range communication system.
The communication system will help the Sheriff's Office issue coronavirus-related information and warnings, such as potential quarantine or curfew notifications. It will also help with drive-through testing.