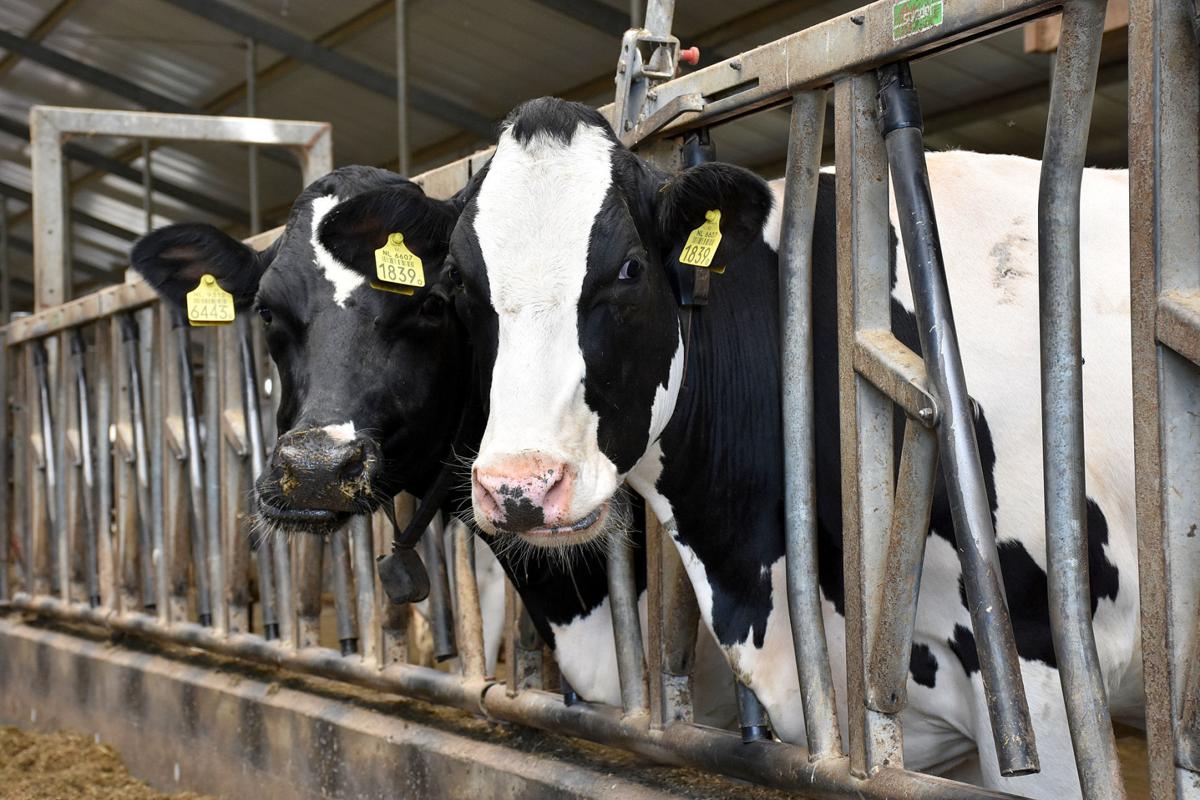 Wisconsin's largest dairy lobbying group Wednesday called proposed changes to the state's rules for siting large farming operations as largely unworkable and unfair.
The Dairy Business Association, which reports having more than 650 members statewide, released a statement on proposed revisions to the Department of Agriculture, Trade and Consumer Protection's siting administrative rules. Public hearings on the proposed changes are scheduled to begin Thursday in Oshkosh.
Under Wisconsin law, local governments do not have to require permits, but if they choose to do so, state rules set standards and procedures — focused on property lines and setbacks, management plans, odor, nutrient and runoff management and manure storage facilities — that must be followed.
"The passage of the livestock facility siting law a decade ago marked a turning point for the state's dairy community. It helped us to rebound from a period of decline. There are legitimate concerns that these changes will take us in the opposite direction, particularly given that they would be implemented after several years of low milk prices," according to the Dairy Business Association's statement.
DATCP has said the proposed rule changes are expected to have little impact on farms statewide, impacting fewer than 1% of livestock operations in the state.
Proposed changes to the livestock facility siting rules would update nutrient management standards, require more effective evaluations of manure storage structures, propose a new odor managing system based on property line setbacks and improve processes for local implementation of rules.
Midwest Environmental Advocates has pushed for revisions to the state's livestock facility siting rules, advocating for more flexible regulations for local communities.
"A one-size-fits-all approach to licensing livestock facilities isn't working for rural communities, especially those facing real health threats of decreasing air quality, contamination of drinking wells, degraded streams from manure runoff and increased truck traffic hauling manure to fields," the group notes in a post about siting rules.
"Short of repealing the law, local communities need to have more flexibility in regulating CAFOs and citizens should have the right to vote, veto or otherwise reject the siting of a factory farm in order to better protect their water, air and land," according to the post.
However, the dairy lobbying group argues that proposed rules ignore farmers' input and would have a chilling effect on the dairy industry, making it difficult for some farmers to expand their current operations or build new ones.
The public comment period ends Sept. 13, with a final draft rule to be presented to DATCP by mid-November. Final rules are expected to be presented to the Legislature in early 2020.
Get Government & Politics updates in your inbox!
Stay up-to-date on the latest in local and national government and political topics with our newsletter.