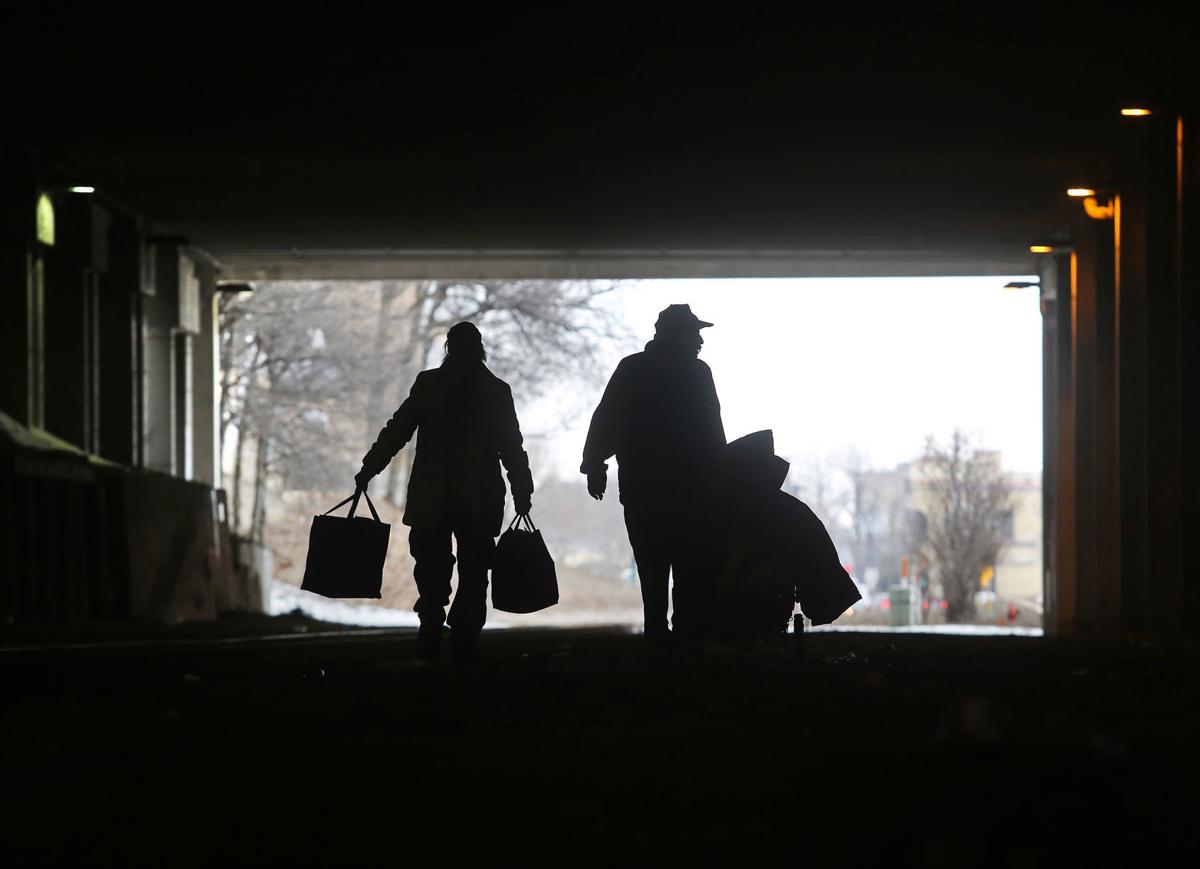 Homelessness has many causes and each individual and household has a unique story. Below are some key issues and how they impact people, what's being done and what advocates believe would help.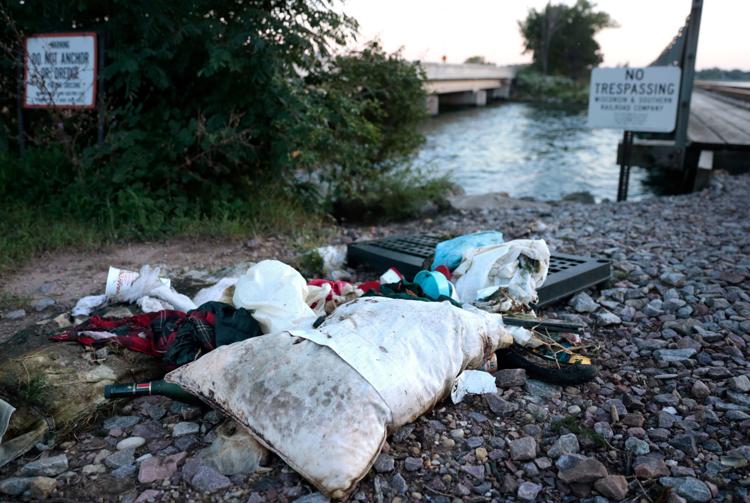 Poverty
In Wisconsin and in Dane County, about 11% of individuals are considered to be at or below the federal poverty line -- an income less than $12,490 in 2019. Meanwhile, 7% of families statewide are at or below the poverty guideline, which is $21,330 for a family of three. In Dane County the number of families at or below poverty is 4.1%. In the Madison schools, 13,618 students, or 51% of the district's enrollment, received free or subsidized lunches last school year. 
What's being done: Many state programs, some funded with federal money, seek to address poverty. Dane County offers an array of initiatives including early childhood zones -- which provide services for families with young children in high-poverty areas -- Joining Forces for Families offices in neighborhoods, mental health services and a medical assistance Program. Madison commits more than $10 million in local tax funds to community services programming. In a recent agreement between the city and Exact Sciences, Exact will partner with the Urban League of Greater Madison to recruit, train and hire residents for employment at Exact's expanding facilities.
What advocates want: Raise the minimum wage. Increase Supplemental Security Income (SSI) or Social Security Disability Insurance (SSDI) payments. Provide work incentives to those receiving benefits. Build more housing that is affordable for those making less than 30 percent of the county median income, or $27,100 for a family of three. Re-examine land use rules to make construction of new housing less expensive. Increase Medicaid reimbursement rates. Provide incentives for employers to hire the homeless. Revisit tenant-landlord laws. Expand health care coverage. Provide bus passes for impoverished individuals.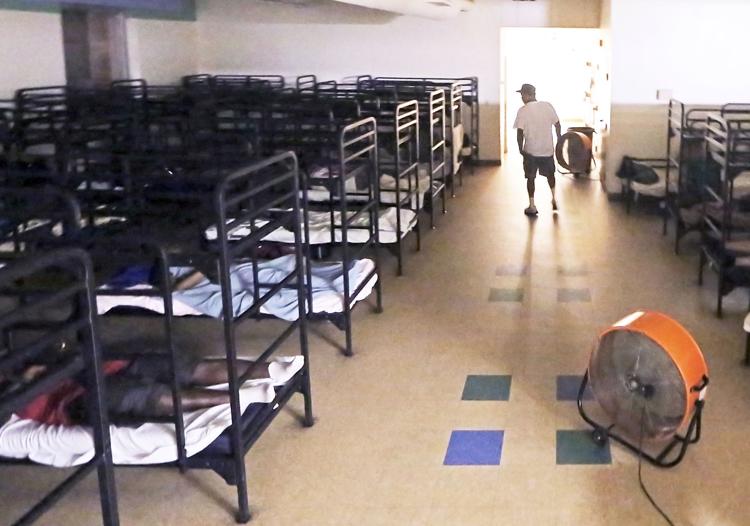 Chronic homelessness
The challenge: In 2018, 8% of people receiving services from state Homeless Management Information System (HMIS) service providers were chronically homeless, defined as those who have been homeless for at least 12 months or longer, or four times in three years for a total of 12 months, while struggling with a disabling condition, such as mental illness, drug abuse or a physical disability. In Dane County, as of mid-September, there were 229 individuals and 35 households with children identified as experiencing chronic homelessness.
What's being done: In Dane County, households experiencing chronic homelessness are prioritized for all permanent supportive housing projects. Providers are seeking additional ways to provide robust supportive services through additional funding, partnerships and staff training. In 2017, Dane County and partners opened The Beacon, a day homeless shelter on Madison's Near East Side which serves about 225 people a day.
What advocates want: A 24-hour, low-barrier, service-rich emergency shelter. Remove the 90-day shelter limit. More housing units with support services for singles. Eliminate high damage deposits. Increase supply of Section 8 vouchers. Increase training in trauma-informed care. More support for those with criminal histories and evictions.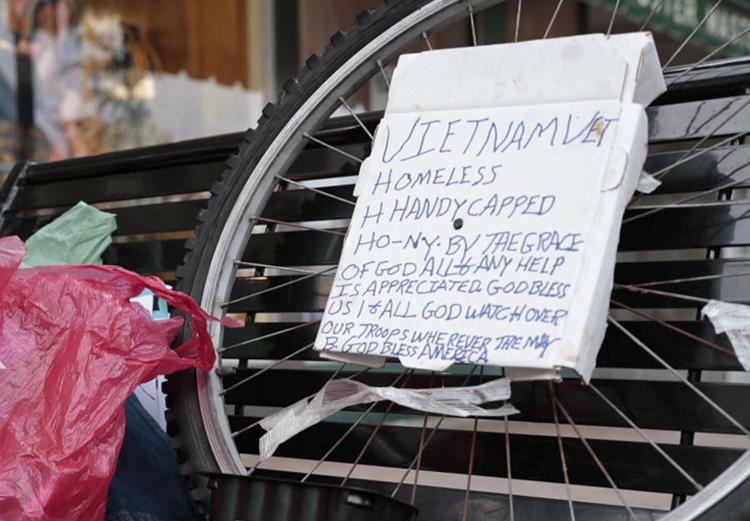 Veterans
The challenge: In Wisconsin, 6% of adults who sought shelter and 10% experiencing homelessness were veterans in 2018. Veterans served in emergency shelter last year included 170 in Milwaukee County, 161 in Dane County, and 92 in Brown County. In the Coulee Continuum of Care, which covers La Crosse, Monroe and Vernon counties, there were 82 veterans seeking services in 2018.
What's being done: There are many projects in the state designed to prevent and end homelessness for veterans. The Supportive Services for Veteran Families Program funds prevention and rapid re-housing, and the Veterans Affairs Supportive Housing Program funds permanent supportive housing. Gorman and Co. is expected to begin construction next fall on Valor on Washington, a project supported by Madison and Dane County funds that will provide 59 housing units targeted to veterans and their families, with 50 of the units for those making between 30%-60% of County Median Income.
What advocates want: Improve the exit process for veterans to better connect with available resources. More support for programs that address mental health and substance abuse problems, and help those with trauma and PTSD.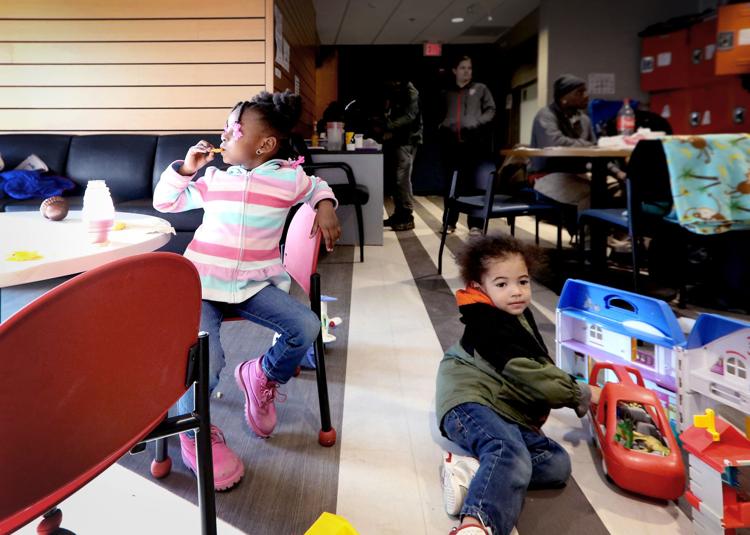 Families and children
The challenge: Under one federal count, the number of homeless students statewide stood at 18,854 for the 2017-18 school year. In Madison, it was 1,099, or 4.1% of the study body, for 2018-19. Youth 18-24 represented about 10% of people served by providers in 2018. In the state, 384 unaccompanied children received services last year. Dane County has a lack of low-cost housing units, especially for large families. 
What's being done: Dane County has permanent supportive housing and rapid re-housing projects that serve families. Family shelters employ case managers to connect households to permanent housing quickly. Counselors discuss with families whether another arrangement other than shelters is the better option. A work group meets monthly to evaluate the number and needs of families experiencing homelessness through being doubled-up, couch surfing or staying in motels.
What advocates want: More housing and services for those who don't meet the definition of chronic homeless. More child care support. Expand services that are now only available to homeless families to include families at risk of homelessness.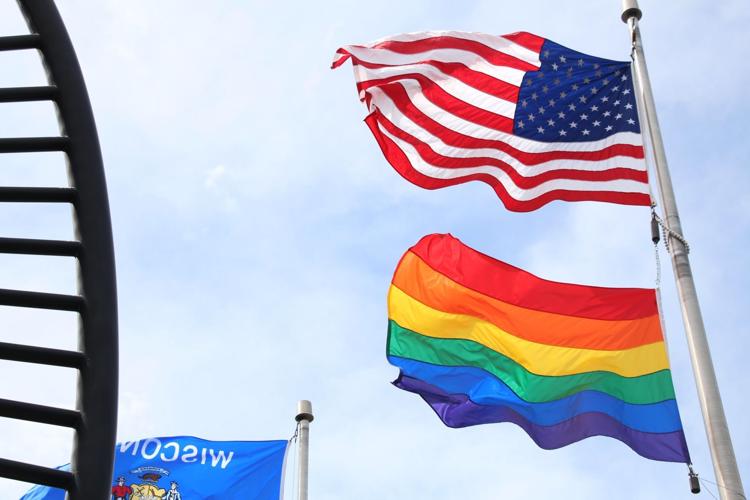 LGBT 
The challenge: Nationally, an estimated 40% of youth experiencing homelessness identify as LGBT. (Data isn't available at the local level.) LGBT individuals may face discrimination and rejection from family members, which can play a role in becoming homeless and regaining housing. Many shelters in Wisconsin are sex segregated, and LGBT individuals often have a hard time finding shelters that are safe and welcoming. 
What's being done: In the past year, the Dane County Continuum of Care created a Committee to End Youth Homelessness. Its members worked with youth to create a Youth Action Board called SafeHouse. In spring 2019, the continuum submitted an application to HUD for a Youth Homelessness Demonstration Program. The continuum didn't receive funds but intends to apply again.
What advocates want: Develop housing to meet unique needs. Gender-neutral bathrooms. Codify legal protections against discrimination. 
Mental health and substance abuse
The challenge: The annual Point in Time count on a single night in Wisconsin in 2018 found 816 homeless people with severe mental illness, including 707 in shelters and 109 not in shelters, and 509 people with chronic substance abuse problems, including 435 in shelters and 74 not in shelters. 
What's being done: Case managers and outreach workers connect people to services as they are able.
What advocates want: More access to treatment and mobile mental health resources. More sober living units for singles and families. More substance abuse treatment that accepts Medicaid, Medicare and Badgercare. A sleep-off center. More use of peer support specialists. Lower the cost of medications.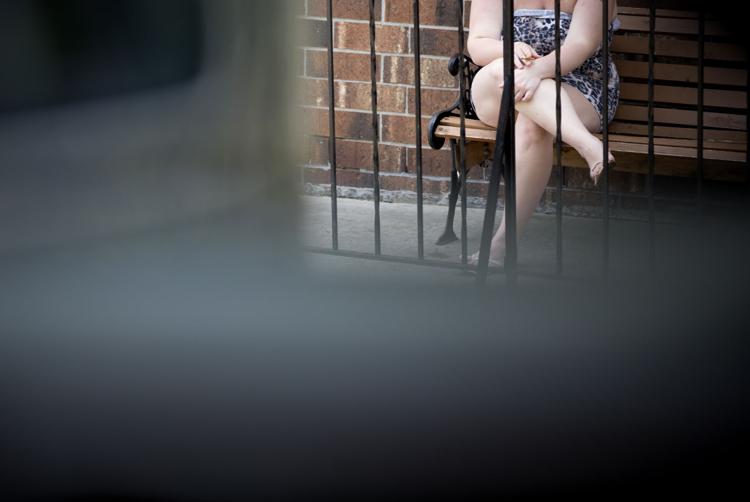 Sex trafficking
The challenge: Hundreds of girls and young women, most homeless, are trapped in a sex trafficking industry linked to crime, violence, gangs and the drug world.
What's being done: In Dane County, street outreach workers got training on human trafficking. Madison Police engage in community outreach and education. MPD personnel participate in Operation Giving Hope, an effort to assist homeless families led by Project Respect and supported by community donations and service providers. Records supervisors compile a list of runaway juveniles and distribute it to detective lieutenants each week. In 2020, MPD's Special Victims Unit will gain a detective whose main focus will be sex trafficking of children.
What advocates want: More low-cost housing, especially with energy assistance, to stop desperate people from turning to the drug trade or sex trafficking. Support for Safe Harbor laws that prevent minors from being prosecuted for prostitution, direct juvenile sex trafficking victims to non-punitive specialized services, and put a greater legal burden on perpetrators. More rapid re-housing for single women and women with children. More proactive law enforcement and social services.
Get Government & Politics updates in your inbox!
Stay up-to-date on the latest in local and national government and political topics with our newsletter.