For more than two years, friends and business partners Kaba Bah and Jerreh Kujabi have shared a vision of offering affordable, culturally relevant groceries on Madison's East Side, particularly for West African immigrants like themselves.
Now, the duo is the closest they've been to realizing the dream in one of the unlikeliest places where one would expect to find fresh produce and specialty grocery items: the former Visions strip club.
"Food is a very critical part of every human life," Bah said. "It really makes you determine where is home and where isn't home."
The entrepreneurs, who immigrated from Gambia more than 20 years ago, are seeking $350,000 in city funding to help finance a $1.3 million proposal to convert the former longtime strip club at 3554 E. Washington Ave. into a neighborhood grocery store, which would also cater to Madison's community of West African immigrants.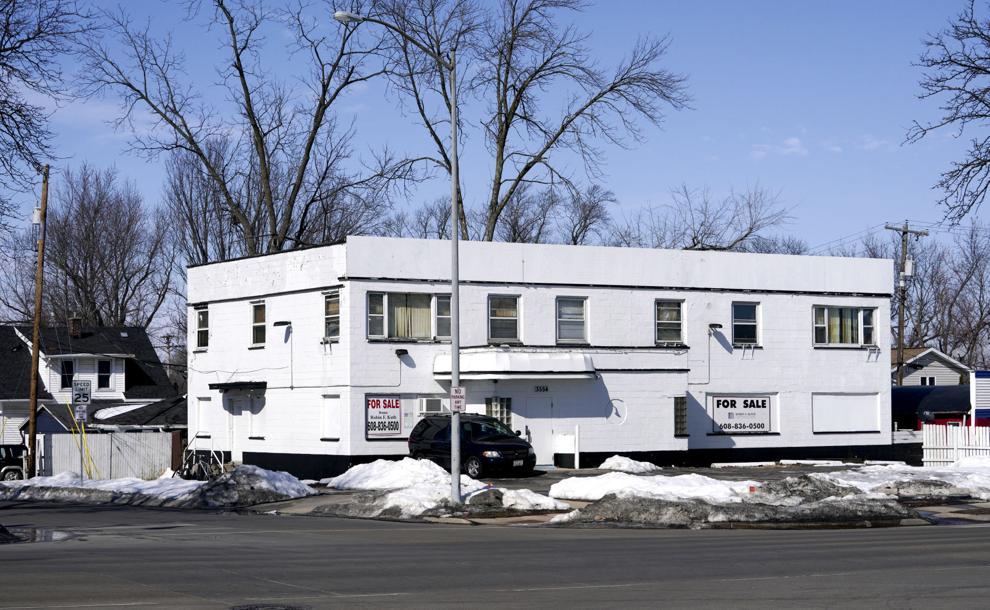 If all goes to plan, Go-oh Groceries could open in November or December, said Bah, a UW-Madison researcher.
It would be a major transformation of the property, which began as a casino and was home to Madison's only strip club for decades — but was also the subject of numerous disturbances and neighborhood complaints in recent years.
"We're really excited about it," said Kujabi, who works as a network engineer in the Sun Prairie School District. "And the community where we're looking to start this business is excited about it."
As Madison becomes more diverse, the racial wealth gap in the community persists, Bah said, exacerbated by disparities in minority ownership of assets and investments. He said he hopes the grocery store could set a model for other aspiring entrepreneurs of color and "inspire them to also take similar paths."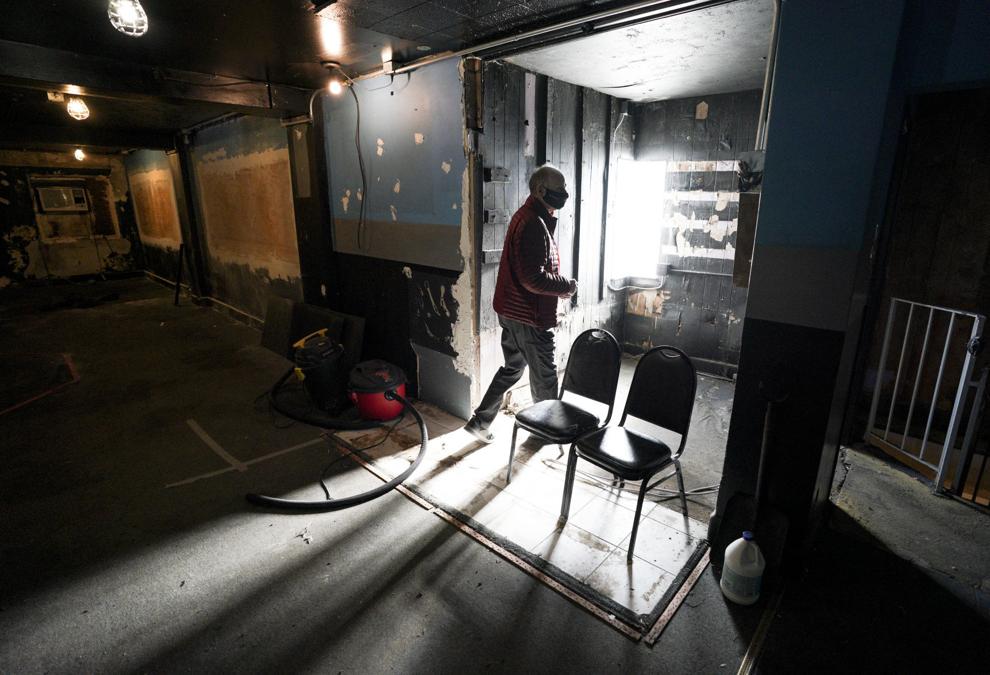 Joyful enterprise
Many might question why two working professionals would want to go into the competitive, time-consuming grocery business, Bah said. But he said the venture is about more than turning a profit.
"It's the joy of making a difference, the joy of creating something beautiful in our community, and the joy of having an impact is really what drives us," said Bah, whose parents and grandparents owned grocery stores.
Kujabi said the plan is to provide the low-income neighborhood with fresh, affordable produce, meats and other staples, while also stocking ingredients found in West African dishes, such as certain types of fish and palm oil. The store would accept SNAP benefits.
The word "go-oh" means "one" in Fulani, a language spoken in several West African countries.
"We decided to call it that because it's our first major step to create a business here," Bah said.
Bah, 44, of Madison, and Kujabi, 48, of Sun Prairie, attended the same high school in Gambia, immigrated to Madison in 1998 three months apart and have become good friends.
They're consulting with UW-Madison's Small Business Development Center, including on the creation of a business plan, Bah said, and have been working with city staff on potential grant and loan opportunities.
Bah and Kujabi considered two sites on East Washington Avenue closer to Downtown for Go-oh Groceries, Bah said. But they were outbid on one and the other was too expensive, he said. That led them to the former Visions location.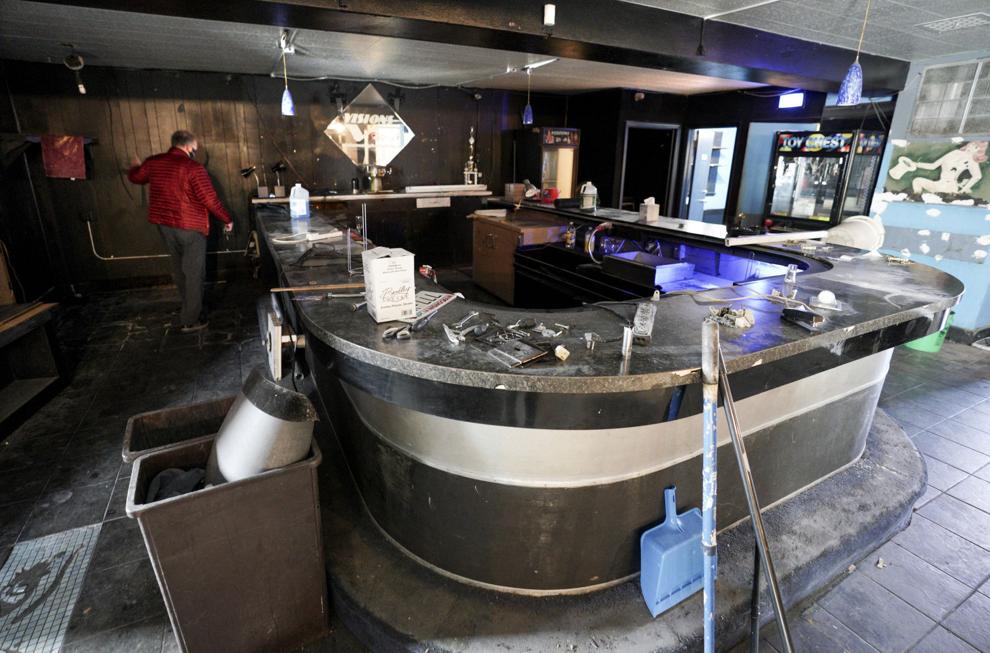 Troubled site
The two-story structure — built in 1945 — came on the market last year after the city forced the strip club, which had been renting the building, to close for three months in early 2020 following numerous disturbances, fights and weapons violations on the property.
After the city subsequently rejected renewals of the club's alcohol and adult entertainment licenses, the property owners sought a new direction for the building, said real estate broker Robin Koth.
"The owners just wanted out. They've had the building all these years. They were not part of the business whatsoever," he said. "They just collected the rents."
Koth said he got involved in marketing the property last spring and has been working with Bah and Kujabi since the fall on a purchase agreement.
"It seems to be a perfect location for what they anticipate doing," he said. "I think this could be a real good venture for them."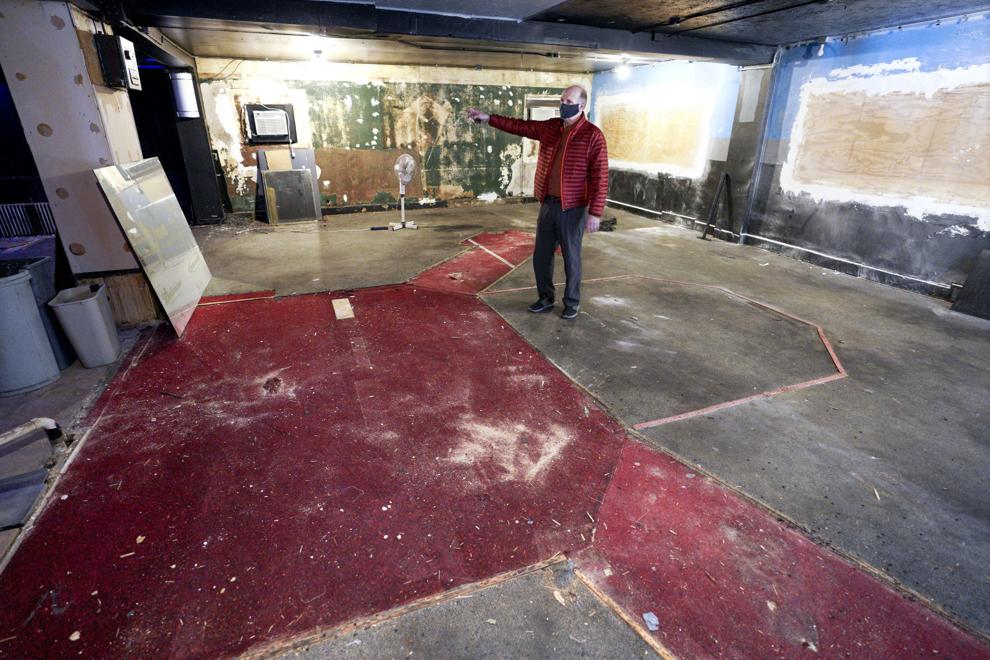 Ald. Grant Foster, whose 15th District includes the Visions site, said he's excited about the prospect of Go-oh Groceries moving in and expects residents of the nearby Truax, Hawthorne and Carpenter-Ridgeway neighborhoods would support the project.
"What could be better than turning what was a bit of a nuisance business to something that could really be a community benefit for those neighborhoods," Foster said.
City support
Earlier this week, a resolution was introduced to the City Council to provide a $125,000 grant for Go-oh Groceries from a fund to increase access to healthy food in low-income areas and encourage food entrepreneurship.
George Reistad, food policy director for the city, said the Healthy Retail Access Program typically provides smaller grants, such as helping a business buy a replacement cooler. But the city also approves "flagship" grants to businesses like Luna's Groceries on the Southwest Side and Madison Oriental Market on the North Side, he said.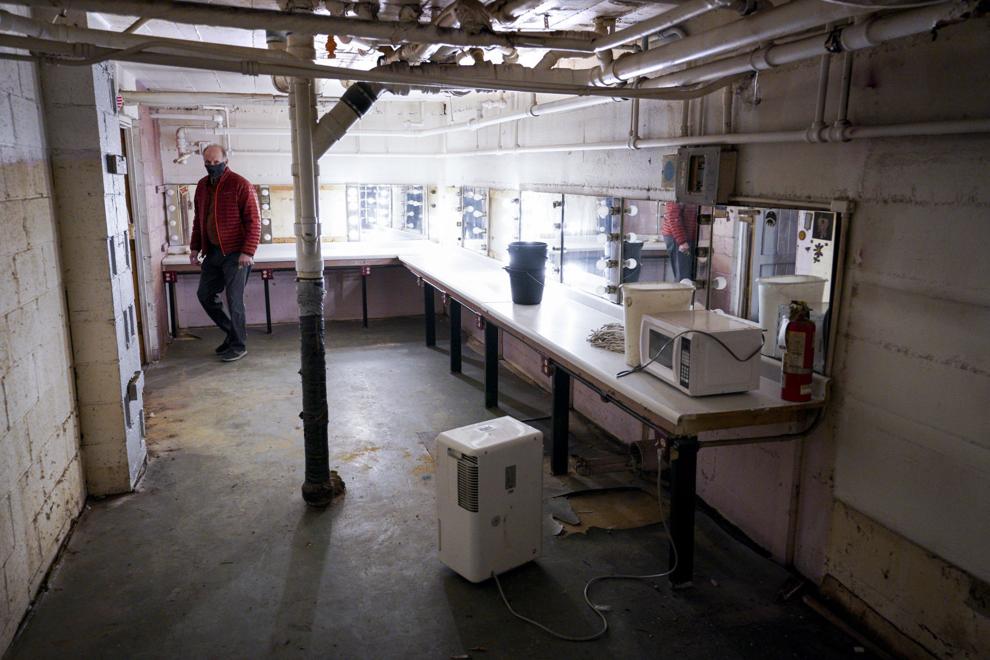 "For these stores that are just starting up or are taking on major refurbishments or major remodeling, the real impact is when you provide that larger funding because it leverages the banks," Reistad said. "That's what we like to do."
Bah and Kujabi are also in the process of applying for a $225,000 loan through the city's Commercial Ownership Assistance Program. The recently created fund offers forgivable loans to business owners from underrepresented communities to purchase property instead of rent it.
Bah said the financial backing of the city will be crucial.
"If you go to a bank and be like, 'Oh, I want to turn a strip club into a $1.3 million grocery store,' they'd be like, 'Are you kidding me, keep dreaming,'" he said. "But when you have the city stepping in with some grants, the community supporting it, us putting our own savings in it, the bank can look at that and be like, 'I think we have something tangible here.'"
Despite a Hy-Vee store half a mile away from the Visions site, Reistad said the project fits into the city's mission of expanding access to healthy food.
The lower-income Truax neighborhood immediately north of the former strip club would be well-served by a grocery store within walking distance, he said, while also being spared having to cross two busy roads — East Washington Avenue and Stoughton Road — to get to Hy-Vee.
"I really do think that investing in the Go-oh Groceries proposal — outside of the fact that it's just a really solid proposal and that Kaba and Jerreh are really committed to the vision, no pun intended, of the store — it's just that ability to access that part of the neighborhood," Reistad said.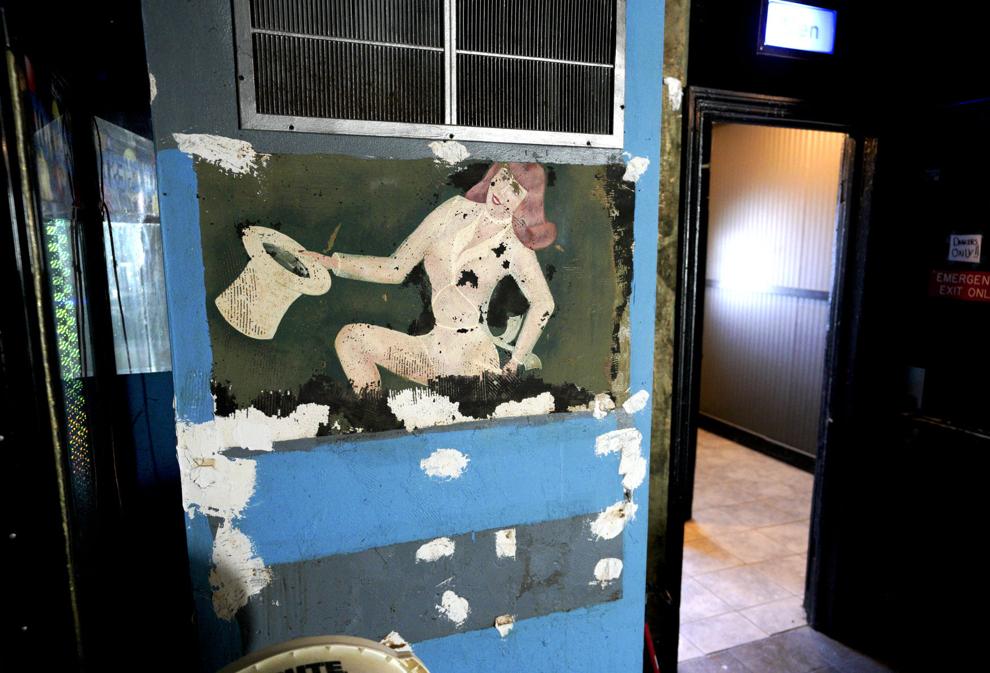 Moving forward
The $1.3 million total project is slated to be funded by a mix of personal savings, city money and private borrowing. If the city approves the grant and loan funding, Bah said they would look at closing on the property in late March or early April.
He estimates it will take between $200,000 and $300,000 to completely gut and renovate the 3,000-square-foot first floor into the main grocery space and remodel a similarly sized basement for coolers and storage. The eight efficiency apartments on the second floor will remain as housing under the current leases, Bah said.
Assuming city approvals are met, Foster said he plans to set up neighborhood meetings on the business.
"You tend to find less minority businesses that are well-established, you tend to find less properties that are owned by minority businesses," Bah said. "This particular project has both."
---
See the last year through the eyes of the State Journal's photographers
"It seems to be a perfect location for what they anticipate doing. I think this could be a real good venture for them."

Robin Koth, real estate broker