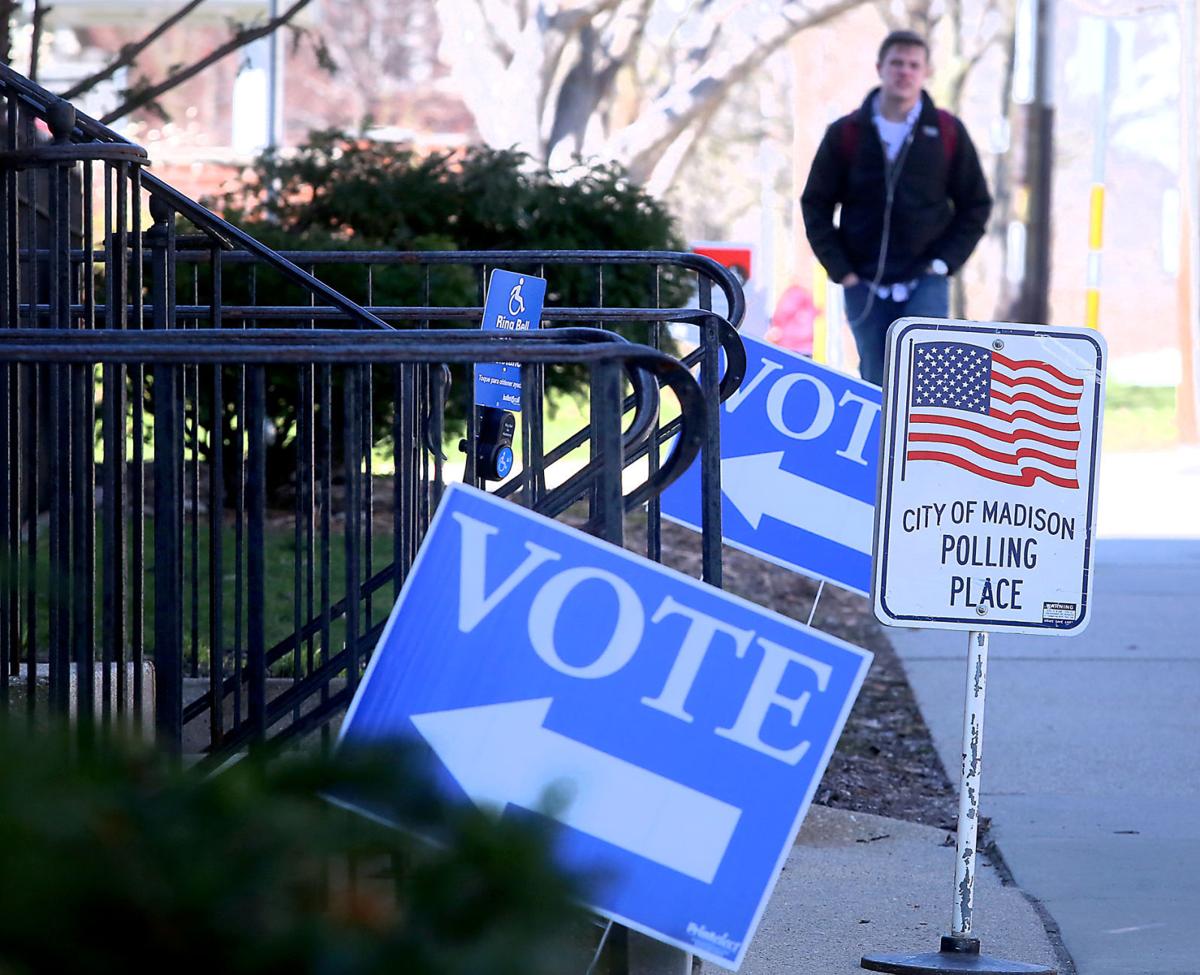 A federal appeals court has stayed a judge's order allowing people who said they could not obtain photo IDs to sign an affidavit and vote anyway — meaning that option may not be available to Wisconsinites seeking to vote in November.
The Seventh Circuit Court of Appeals ruling issued Wednesday morning was the latest in the ongoing legal battle over Wisconsin's voter ID requirement.
The ruling blocked an order U.S. District Judge Lynn Adelman issued last month that allowed anyone without a valid photo ID to sign an affidavit at their polling place in order to vote.
By signing such a document, a voter would have had to affirm they "face a reasonable impediment" to getting an ID.
Adelman's order did not apply in Tuesday's primary but was on course to take effect for the November general election.
A panel of three appeals court judges said Wednesday that their stay, which bars Adelman's order from taking effect pending an appeal, was based on the fact that it "is likely to be reversed on appeal and that disruption of the state's electoral system in the interim will cause irreparable injury."
The judges said the appeals court previously found that eligible voters who lack IDs and could not obtain them "with reasonable effort" are "entitled to an accommodation that will permit him or her to cast a ballot."
"But instead of attempting to identify these voters, or to identify the kinds of situations in which the state's procedures fall short, the district court issued an injunction that permits any registered voter to declare by affidavit that reasonable effort would not produce a photo ID—even if the voter has never tried to secure one," the appeals court judges wrote.
The American Civil Liberties Union, which is among the plaintiffs challenging the voter ID law, said in a statement that the decision "guarantees the disenfranchisement of vulnerable Wisconsin citizens in November."
"We are evaluating our options to ensure that our clients and many others are not denied their voting rights," said Dale Ho, director of the ACLU's Voting Rights Project.
Walker, Schimel
praise court ruling
A spokesman for the state elections commission, Reid Magney, said the decision means that "no affidavit option is in effect for future elections."
"We are monitoring the case closely and consulting with our attorneys at the Wisconsin Department of Justice, and we will be communicating with Wisconsin clerks about the decision," Magney said.
A variety of IDs, including driver's licenses, U.S. passports, and military, Veterans Affairs and tribal IDs, satisfy the voter ID requirement.
Student IDs also may work, but with caveats: they must be accompanied by a separate document, such as a tuition statement, that proves the voter's current enrollment at the applicable college or university.
Also, the student ID must expire no later than two years after it was issued.
For voters without a qualifying ID, the state has a process to issue them a free one.
But a smaller share of voters have been unable to obtain them because they also lack the underlying documents, such as birth certificates, that the state requires to issue an ID.
Gov. Scott Walker, who signed the voter ID law in 2011, praised the appeals court decision in a statement, saying it recognized Adelman's order "would create more uncertainty for voters."
Attorney General Brad Schimel, who has defended the voter ID law, said in a statement that he is pleased with the decision.
"I will continue to represent the state of Wisconsin and defend the rule of law until the case is resolved," said Schimel.
The ACLU case is one of two currently underway to challenge Wisconsin's voter ID requirement, which is among the strictest of any state.
A narrower voter ID ruling in the other case, brought by the liberal One Wisconsin Institute, remains in place for now.
The state also is appealing it and asking the appeals court to place it on hold as it has Adelman's ruling.
In late July, U.S. District Judge James Peterson ordered the state to quickly issue voting credentials to anyone who lacks the documents to obtain a voter ID and who has been unable to obtain one from the state.
Many people unable
to obtain voter IDs
Peterson found the state's process for getting free IDs to people who lack such documents to be unconstitutional and "a wretched failure" because it has left a number of citizens — overwhelmingly black and Hispanic — unable to obtain IDs.
The One Wisconsin Institute case is broader in scope, as it challenged not just the voter ID requirement but also other election laws passed by Walker and Republican legislators since 2011. In his July ruling, Peterson struck down laws that limited early voting to weekdays between certain hours at one location per municipality, upped residency requirements from 10 to 28 days and prohibited the use of expired student IDs for purposes of proving one's identity.
— State Journal reporter Molly Beck contributed to this report.