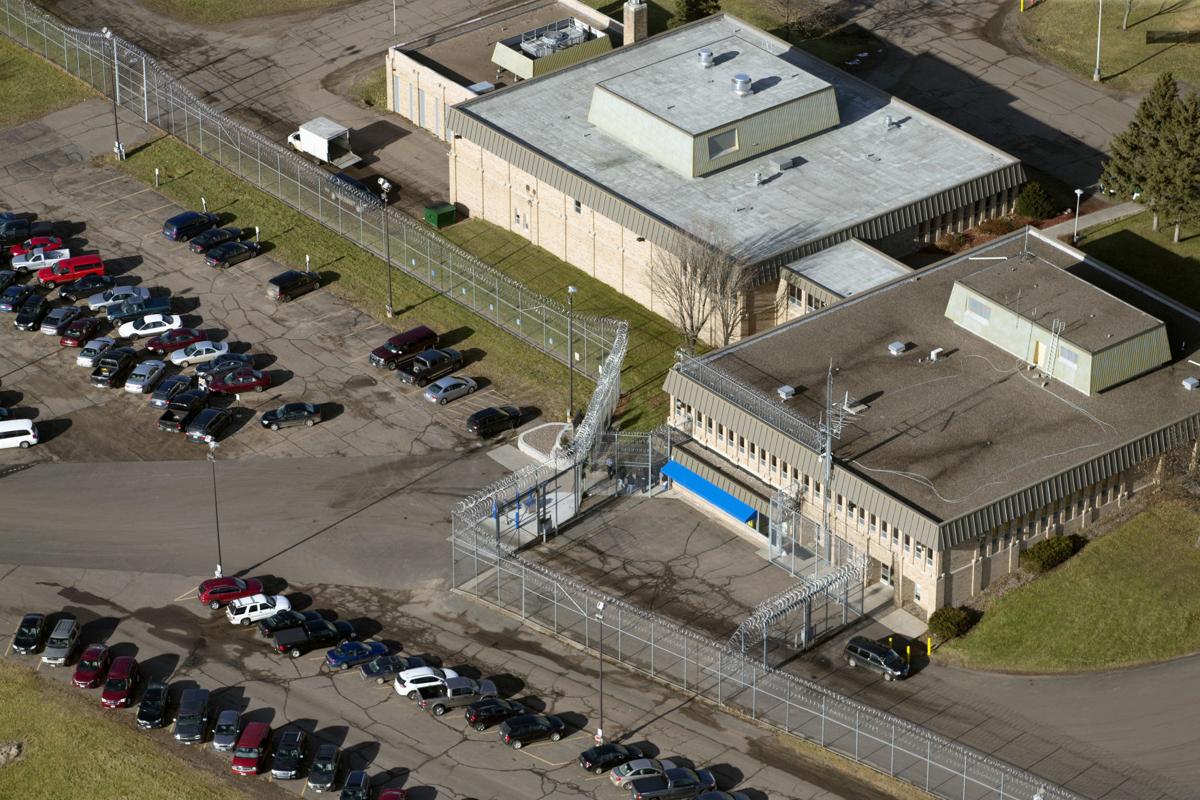 Conditions at the state's embattled youth prison in northern Wisconsin have substantially improved in the past year, according to a court monitor's report filed Thursday.
The report, filed by federal court monitor Teresa Abreu, shows staff at the Lincoln Hills School for Boys and Copper Lake School for Girls have made vast improvements in addressing staff shortages, bettering the general atmosphere and reducing the use of pepper spray and solitary confinement. Abreu visited the facility between Sept. 13 and 15, interviewing about 32 youth inmates and 28 staff members.
"The overall atmosphere today has vastly improved from a year ago," Abreu wrote. "There have been significant improvements to the physical plant of (Lincoln Hills and Copper Lake), which is providing a less institutionalized feel for youth and staff. Staff and youth interactions have significantly changed for the better."
Abreu was appointed by the U.S. District Court for the Western District of Wisconsin in connection with a lawsuit brought by the ACLU in 2017 on behalf of several youth inmates that challenged the use of solitary confinement and pepper spray.
The suit accused prison officials of violating the youth offenders' constitutional rights to live free from cruel and unusual punishment by using pepper spray on inmates and keeping them locked in isolation, sometimes for months, to manage their behavior.
In a settlement reached last year, DOC agreed to end the use of pepper spray within a year and prohibit the use of solitary confinement for youth if they don't pose a risk of imminent physical harm to others.
Abreu, the court monitor, has this year filed three reports showing gradual improvement in conditions at Lincoln Hills and Copper Lake. Her report in July showed "significant" improvements in reducing the use of solitary confinement and mechanical restraints, as well as lowering staff vacancy rates, creating new youth programming and making building improvements.
You have free articles remaining.
According to her report filed Thursday, staff continue to make improvements. Abreu said the general atmosphere at the facility was "very calm" and that youth and staff "seemed much more relaxed and happy than in previous visits." She said the youth prison feels less like an institution.
Abreu said the facilities have installed a number of murals and art projects, and that rooms were generally cleaner.
Complaints from youths about staff at the facility declined since July, and relations between youths and staff have improved.
The monitor's report found significant reductions in the frequency of strip searches, which under the settlement are prohibited without probable cause. Fewer strip searches are occurring, and blanket strip searches at intake, as well as hygiene checks have ended.
The monitor noted that no strip searches happened at all in the month of July.
Staff have additionally reduced the use of pepper spray, which will soon be banned entirely. According to the report, pepper spray or other chemical agents were used on youths five times in July and once in August. The monitor also found improvements in the youth prison's compliance with the rule prohibiting solitary confinement except when a youth inmate poses a serious risk of harm to others. Abreu said that if staff improve the quality of data and documentation, they will be in full compliance with the court order.
The court monitor found staff have continued to make progress in complying with a court order that youth inmate rooms should be "suicide resistant." To that end, staff have begun installing secure furniture and have increased the frequency of room searches.
Staffing shortages persist, but have improved under an initiative under Gov. Tony Evers to implement a $5 per hour pay increase for work at the facilities. Vacancy rates for youth counselor advance staff decreased from 50% to 7% between May and September. The vacancy rate for teachers also decreased from 43% to 36% during that same time frame.
Vacancy rates increased for social workers, from 0% in May to about 22% in September. They also increased for youth counselors, from about 12% in May to 14% in September.
The monitor's report comes as lawmakers work to close the youth facility by 2021.