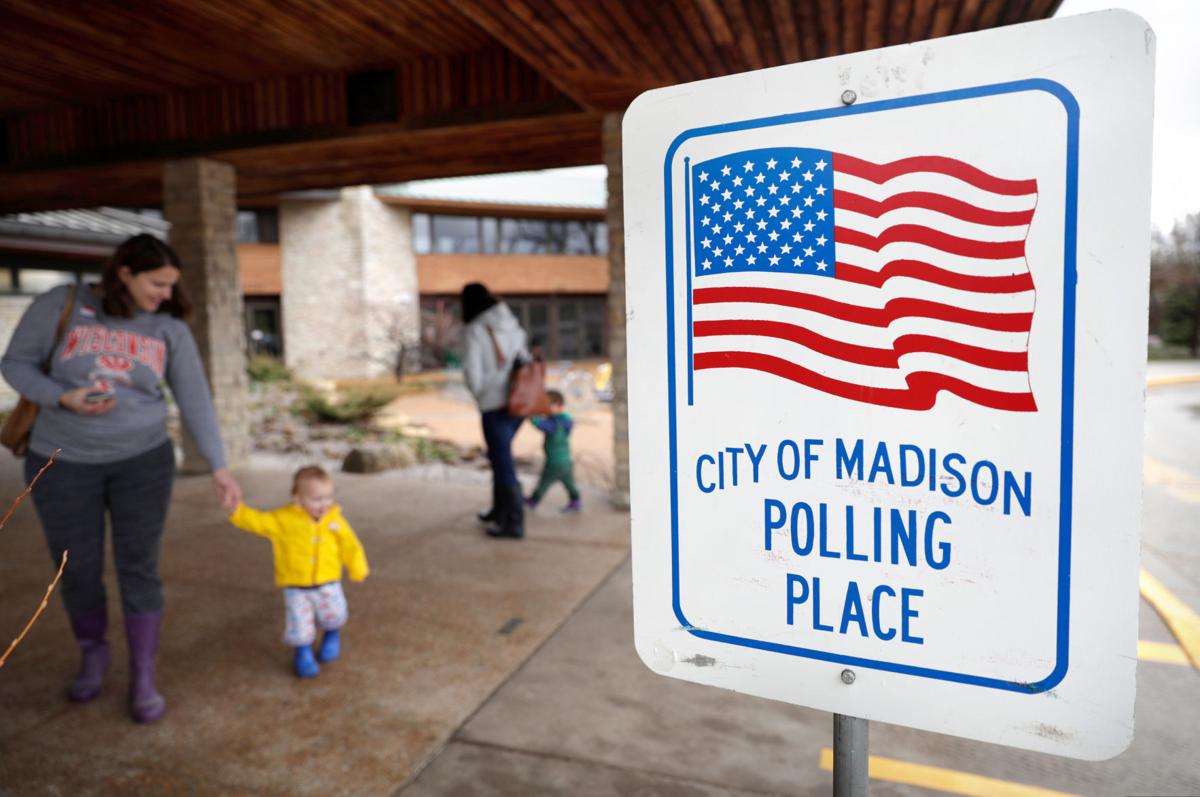 With all 72 Wisconsin counties reporting their official presidential election results, President-elect Joe Biden's lead over President Donald Trump has grown by 62 votes as Trump's campaign has until 5 p.m. Wednesday to request and pay nearly $8 million for a recount.
The final canvasses show Biden winning Wisconsin by 20,608 votes, or a margin of 49.57% to Trump's 48.94%. Because Biden's lead is more than 0.25%, state law requires Trump's campaign to pay for the recount upfront.
Official county canvasses, which are the official county verification of the vote, gave Biden a total of 1,630,673 votes and Trump 1,610,065 votes.
According to county estimates provided to the Wisconsin Elections Commission, a statewide recount is estimated to cost $7.9 million, about four times the roughly $2 million cost of the statewide recount third-party presidential candidate Jill Stein's campaign paid for in 2016.
The Trump campaign, however, also has the option to request a recount in only select counties to reduce the cost.
The Trump campaign in recent days has backed off its earlier promise of a recount.
"The legal team continues to examine the issues with irregularities in Wisconsin and are leaving all legal options open, including a recount and an audit," said Trump campaign legal advisor Jenna Ellis in a statement.
The Trump campaign's claims of "irregularities" are unsupported and the Wisconsin Elections Commission has said there have been no "irregularities" or reported instances of fraud with Wisconsin's presidential election.
The reasons for this year's significantly higher cost estimate vary but are due primarily to the COVID-19 pandemic.
If a recount is requested along with payment, the chairperson of the Elections Commission would order a recount on Thursday, starting a 13-day recount clock.
County boards of canvassers would need to start the recount by 9 a.m. Saturday and would have until noon on Dec. 1 to complete it. Dec. 1 is also the deadline for the Wisconsin Elections Commission to certify the results of the general election.
If a recount is held, Dane County estimated it would cost the county $740,000. The county's recount would take place at the Monona Terrace Convention Center. Milwaukee County's estimate came in the highest, at just over $2 million.
The Associated Press contributed to this report.
Photos: Packers' 2020 season so far in pictures
Check out photo galleries from every game of 2020 through the end of the regular season and the playoffs — if the Packers make it.
Concerned about COVID-19?
Sign up now to get the most recent coronavirus headlines and other important local and national news sent to your email inbox daily.