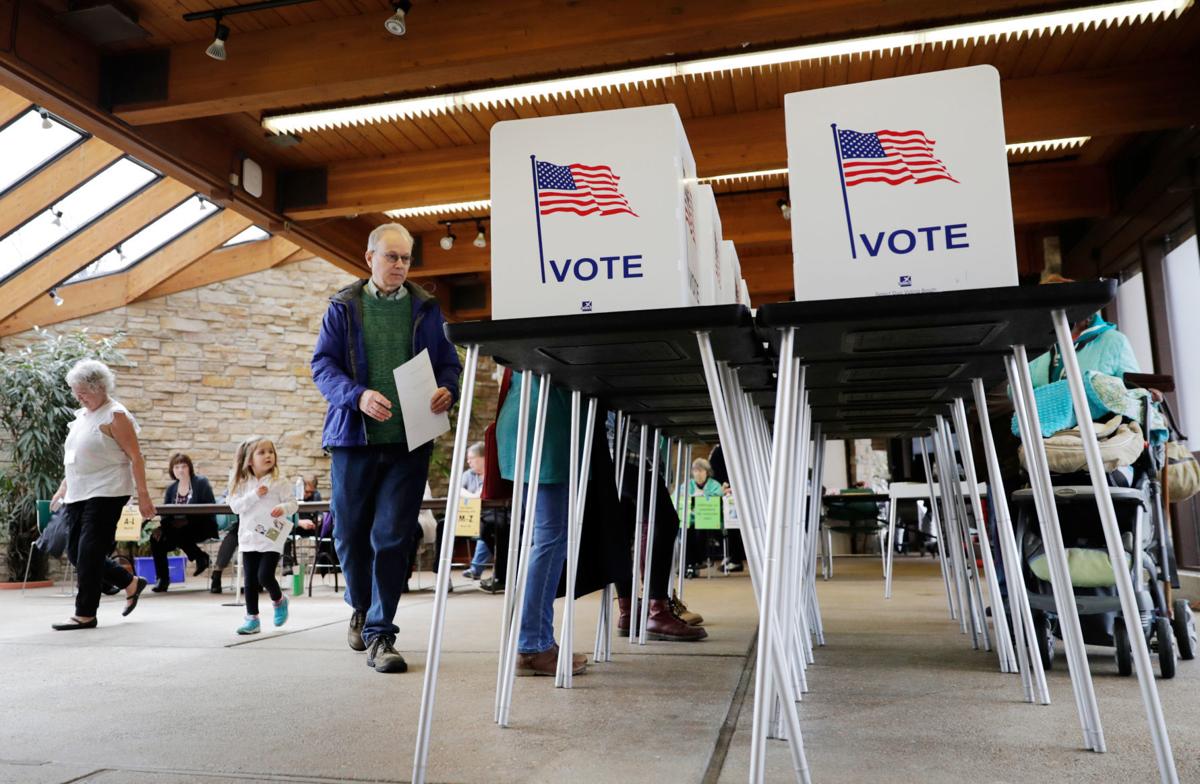 A conservative legal group plans to file a lawsuit Wednesday alleging the Wisconsin Elections Commission has violated a state law by not removing from the polling list some 234,000 voters who may have moved.
The Wisconsin Institute for Law and Liberty, or WILL, last month alleged the agency had violated state-mandated policies related to "movers," or voters who report an official government transaction from an address different than their voter registration address. WILL plans to file a lawsuit in Ozaukee County Circuit Court against WEC and its commissioners regarding the matter.
"The Wisconsin Election Commission was warned in October that they were acting contrary to state law by allowing voter registrations at old addresses to remain active beyond 30 days," WILL president and general counsel Rick Esenberg said in a statement. "Instead of reversing course, the Wisconsin Election Commission has stubbornly doubled down. This lawsuit is about accountability, the rule of law, and clean and fair elections."
According to a WEC statement issued last month, the commission is scheduled to discuss the mover mailings at its Dec. 2 meeting.
"The Commission is confident that it is complying with Wisconsin Law," according to the October statement.
Wisconsin is one of 29 states that participates in the Electronic Registration Information Center, or ERIC, which flags movers. The commission then reviews the information to ensure accuracy.
You have free articles remaining.
The commission sends notice to the mover at the address listed with their voter registration information. According to state law, voters who fail to confirm an address within the 30-day period should be listed as ineligible to vote. The law allows eligible voters who still live at the address to challenge the determination.
In October, the commission announced it had mailed letters to about 234,000 registered voters who may have moved recently. While 2017 mailings automatically removed voters from the active voter list after 30 days, recipients this year will remain on the active poll list until after the April 2021 Spring Election. At that point, anyone who has not voted or re-registered will have their registration deactivated.
In 2017, WEC mailed postcards to about 343,000 voters flagged by ERIC as potential movers. More than 300,000 people did not respond and were identified as ineligible to vote, prompting complaints from voters who argued their registration information was current.
In the lawsuit, WILL argues that WEC "contravened the will of the Legislature and created new election law policy for the State by simply voting on such a new policy in a motion at a WEC meeting."
In a Wednesday statement, liberal group One Wisconsin Now said WILL's suit is an attempt to manipulate the rules to give conservative-backed Wisconsin Supreme Court Justice Dan Kelly an advantage in his 2020 run for a full 10-year term on the state's highest court.
"There is no low to which the right-wing won't go to rig the rules to try to get the election result they want," One Wisconsin Institute executive director Analiese Eicher said in the statement. "They think fewer voters showing up in Spring 2020 will help them elect Dan Kelly and they know what they're doing will result in legal, registered voters erroneously getting thrown off poll lists."
WEC administrator Meagan Wolfe has said that while Wisconsin joined ERIC, the information center does not dictate how the state manages registered voters who may have moved.