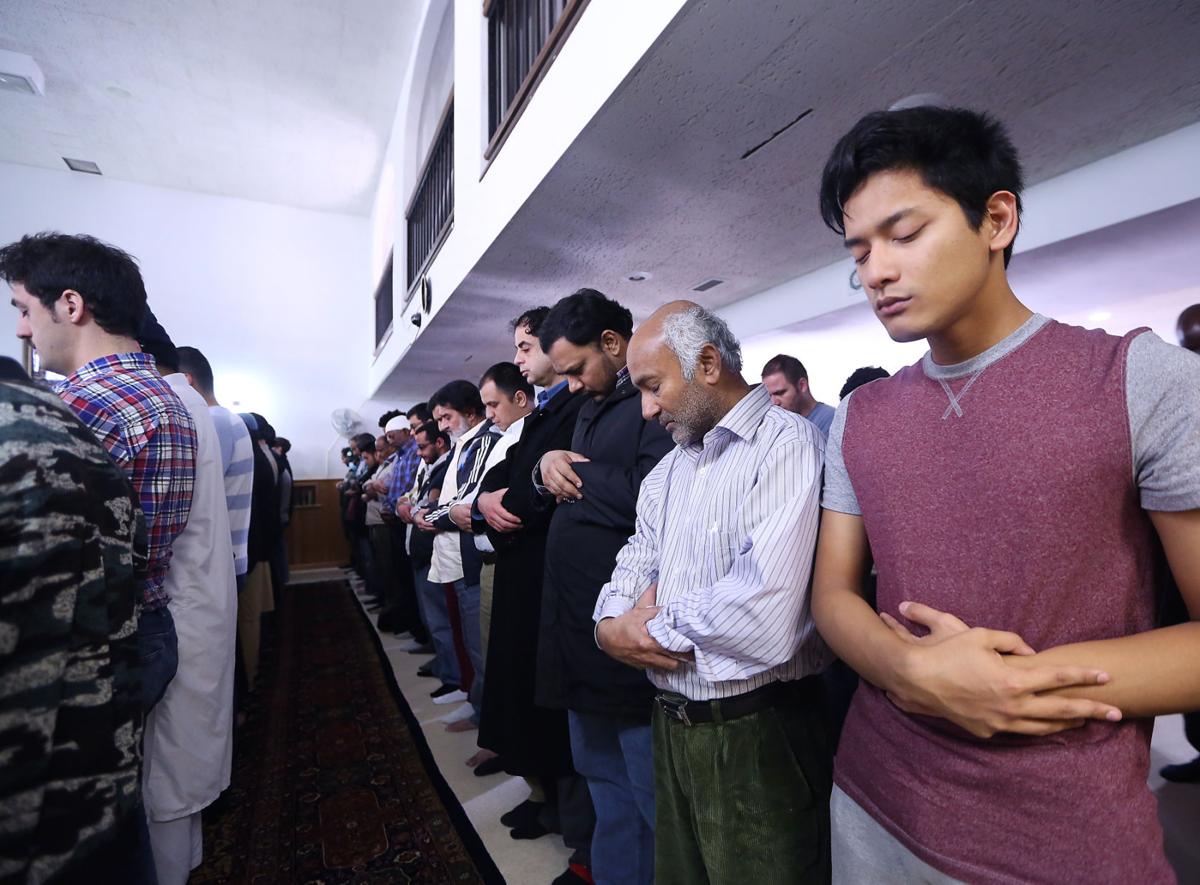 Members of minority communities in Madison are living with both fear and hope as President-elect Donald Trump prepares to take office this week, said Masood Akhtar, a prominent member of the area's Muslim community.
The fear is over the uncertainty of what lies ahead given statements Trump has made on immigration, the possibility a Muslim registry and other topics, Akhtar said. The hope is the U.S. Constitution will protect minorities, he said.
With that backdrop, a cross-section of political, religious and civil rights leaders say they will come together for "United We Stand," a public event at Monona Terrace on Sunday, Jan. 29. It is billed by organizers as "a community gathering in support of our neighbors subject to deportation or discrimination."
The focus will be on providing practical information on the legal rights of immigrants and the civil rights of all, said Akhtar, a member of the event's organizing committee.
"This is not a protest rally," he said. "It's an information exchange and an opportunity to bring people together to help each other out."
The Rev. Everett Mitchell, a Dane County circuit judge and pastor of Christ the Solid Rock Church in Madison, is scheduled to moderate the event.
Representatives from a variety of groups are expected to participate, including the American Civil Liberties Union, the National Association for the Advancement of Colored People, Voces de la Frontera and the Council on American Islamic Relations. Madison Mayor Paul Soglin is scheduled to give opening remarks, and many other elected and law enforcement officials have been invited to speak, Akhtar said.
Soglin, in a statement, said many Madison residents have contacted him who are not personally endangered by the threats of deportation or registration, "but they know that their neighbors, friends and colleagues may be targeted, and they want to know how they can help."
The three-hour event will include a discussion of how allies can support individuals in vulnerable communities, Akhtar said. Attendees also will learn how communities are responding to increased threats of discrimination and deportation, and how communities can become more inclusive, he said.
'An uncertain situation'
Samba Baldeh, a member of the Madison City Council who emigrated from Gambia 18 years ago and is Muslim, said even though he is an American citizen, he feels his safety and that of his family and the immigrant community is in jeopardy.
He called the event a response to "unprecedented attacks and threats by the president-elect against millions of Americans."
On the campaign trail, Trump took extraordinary positions on immigration and Muslims, at least initially. He originally vowed to deport the nation's estimated 11 million undocumented immigrants and to temporarily ban all Muslims from entering the U.S.
Those stands have shifted and softened somewhat. His campaign has since said there would not be a blanket ban on all Muslims, but that there could be one on Muslims from countries compromised by terrorism. On the issue of mass deportations, Trump said in a "60 Minutes" interview after the election that he would focus first on deporting undocumented immigrants who have criminal records, then decide on the rest later.
On CNN Thursday, U.S. House Speaker Paul Ryan, a Republican from Janesville, said "that's not happening" when asked about the possibility of a deportation force that would round up undocumented workers.
Trump's position on a possible registry of all Muslims in the country is not clear to many who have closely followed his remarks.
In mid-December, his campaign put out a statement intended to put the matter to rest. It said Trump "has never advocated for any registry or system that tracks individuals based on their religion, and to imply otherwise is completely false."
However, others say his remarks have suggested that he's at least open to the idea of a database of some sort to vet people. Akhtar said the lack of clarity on many of these issues underscores the need for the community forum.
"It's an uncertain situation," he said. "(Trump) changes things from one day to another."
The event, which is free and open to the public, starts at 2 p.m. and is expected to end around 5.