New technology that would expand access to cellular data — making smartphones faster — could be coming to Madison, and the city is inviting the public to voice their opinions and concerns about the devices.
Called "small cell" antennas, the devices are basically like mini cellular towers. Small cells provide cellular and data coverage in higher volumes than big cell towers but in a much smaller area, serving only a couple of blocks at a time, according to a statement from the City of Madison Engineering Division.
The low-powered antennas, which are about the size of a large suitcase, get attached to street lights or other poles alongside city streets, according to the engineering division.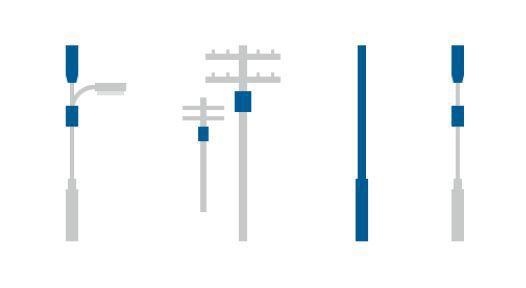 Space on current city poles is limited in Madison, so some street lights would need to be replaced to install the antennas. Another option is to have small cells as free-standing poles that would be similar in size to street lights.
If wireless carrier companies, such as Verizon Wireless, AT&T and T-Mobile, install small-cell antennas throughout Madison, more people will be able to get faster wireless access to the internet on their phones.
At an informational meeting and public hearing Wednesday at 6 p.m., the city will explain guidelines it is developing to regulate the antennas in a way that will maximize the technological advantages while preserving the aesthetics of city streets.
The city said it is limited in what regulations it can require because of federal law that requires small-cell equipment to be allowed in a public right of way. But the city can still impose some limitations.
As the number of people using cellular data on their smartphones increases, wireless companies have expressed concern that existing cell towers can't keep up with the demand for high-speed wireless data, the city engineering division said.
The city said small cells could help meet the current demand by increasing access to 4G, the name for the current generation of cellular data technology, according to Digital Trends.
In the future, the small cells could be modified to provide 5G, the next generation of cellular network technology that is expected to allow for "ultra-fast" download speeds and for more devices to connect to data in the same place at the same time, according to Verizon Wireless.
More information on small cells and how the city plans to move forward with them will be presented at the Wednesday meeting at 1600 Emil St.