When the Warner Park Community Recreation Center eventually returns to public use after being converted to a temporary shelter for homeless men during the COVID-19 pandemic, the men won't be returning to the former shelter system in three church basements.
"Given the continued need for social distancing and other enhanced hygiene and disinfecting protocols, a return to shelter operations pre-COVID-19 seems inconceivable before the widespread availability of a vaccine," said the Rev. Jonathan Grieser, rector at Grace Episcopal Church, whose cramped basement on Capitol Square has served as Madison's primary shelter for single men for 35 years.
Madison and Dane County are now looking for another space to safely, and temporarily, house the men — preferably somewhere with enough space to later develop a permanent shelter designed for its purpose that also could have "pay-to-stay" beds and perhaps long-term housing.
The cost of a near- and long-term solution will depend on the scope of the project and could be funded through a variety of public and private sources, said Jim O'Keefe, city community development director.
"There's a sense of urgency to this. A window of opportunity has opened," O'Keefe said. "There are sites out there that are being vetted. It may not be too long before we bring a proposal to policymakers. If there's a silver lining to the pandemic, it has exposed the deficiencies of the previous spaces."
The move was necessary because the church basements had limited space to practice social distancing or isolate those who may have been exposed to the virus. The system has also long posed other challenges to staff.
At Warner Park, Porchlight has implemented rigorous procedures to keep homeless men and staff safe, and the site has worked "very well," Porchlight executive director Karla Thennes said.
Unlike the church basements, the temporary site has everything on one floor so it's easier to accommodate those with disabilities, Thennes said. The large gym space allows physical distancing and easier cleaning and sanitizing. The facility has a separate, smaller room for guests who are experiencing mental health symptoms or alcohol and drug intoxication, she said.
The facility is not being used for those who have symptoms or test positive for COVID-19. They are sheltered in hotels or motels.
In all, the city, county and nonprofit partners are sheltering 60 families at two hotels; 185 individuals, including 150 men with high risk due to age or underlying conditions, at another five hotels; and a family and several individuals who have tested COVID-19 positive or shown symptoms at another hotel. Another 40 to 45 single women are staying at the Salvation Army of Dane County's facilities on the 600 block of East Washington Avenue, and up to 100 men are staying at Warner Park each night, O'Keefe said.
The total cost of providing the shelter and related services is estimated to be $15 million in federal money through the end of the year, he said.
The consolidation of the men's shelters into one large facility has allowed Porchlight to increase staff levels during intake hours and throughout the night, Thennes said, adding the nonprofit has been able to eliminate a 90-night annual limit for guests so they can come any night they need shelter.
The temporary site has also encouraged a strong partnership between Porchlight and Catholic Charities of Madison, which operates The Beacon homeless day resource center, 615 E. Washington Ave., and has provided staff and services to the Warner Park operation, O'Keefe said.
Still, the site was not designed as a homeless shelter and has some deficiencies, Thennes said. Porchlight must still queue everyone outside to do health assessments before they come inside for intake, which poses challenges for social distancing and means waiting outside during inclement weather. Also, the men have to eat while sitting on their cots because they're not able to maintain enough distance from one another around a table, she said.
Spacious, clean and safeAt some point — no one knows when — the Warner Park facility will reopen to the general public as part of Dane County's gradual reopening plan. When it does, stepping back to the former system and church basements isn't an option.
"It is not possible for all the same reasons we had to leave: no physical distancing, large numbers of people in one space, volunteers, most of whom are elderly, serving all of the meals, no ability to do proper cleaning and sanitizing," Thennes said.
Grace must still determine the best use of the church space and hasn't ruled out using some of the space for a limited men's shelter, Grieser said.
But it would be smaller, the beds spaced further apart, and would require alterations to improve access to the basement and ensure the separation between shelter facilities and Grace church areas, he said.
"For example, it might target a specific demographic or sector of the homeless community and in addition to shelter, would provide services specific to the needs of that demographic," Grieser said. "It might offer pay-to-stay for men who have jobs or some income but can't find affordable housing."
Any new facility the city would use would need to be compatible with the neighborhood and surrounding uses, be accessible and close to public transportation and have a building with enough space — like the Warner Park site — to accommodate social distancing and other safety needs, O'Keefe said.

As the city searches for a new site, an informal group made up of clergy members, nonprofits including Porchlight, neighborhood leaders and representatives of the city, county and private sector is seeking to build support for a permanent men's homeless shelter.
Led by consultant Susan Schmitz, the former longime president of Downtown Madison Inc., and with more than two dozen members, the group is exploring what such a facility might look like and how it might operate, including details such as number of beds, amenities, services, security and whether it should include some pay-to-stay beds or be connected to low-cost housing.
"Prior to the pandemic, we were working on a piece that outlined what would be needed for a shelter," Schmitz said. But the coronavirus and temporary move to Warner Park "gave the people on the front line a chance to see how the right space can really make a difference. So we took the information we had gathered previous to COVID and combined lessons learned."
O'Keefe agreed that "the primary mission of the group has been accomplished."
"Now, we have to seize upon the opportunity," he said.
Bus Shields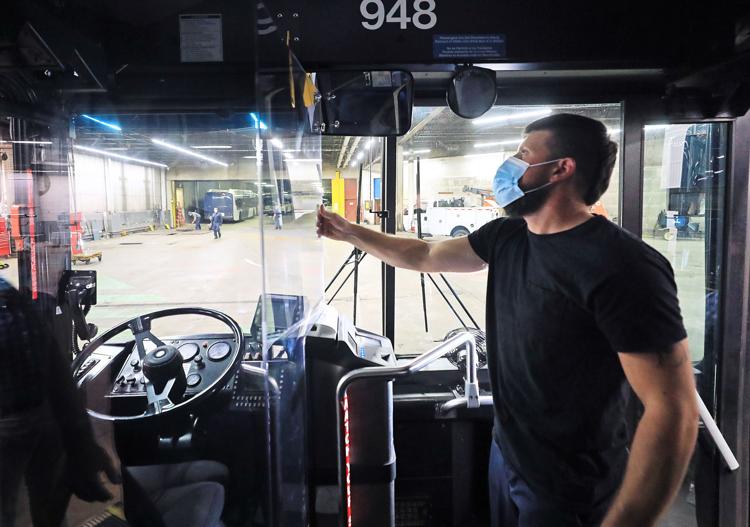 UWClasses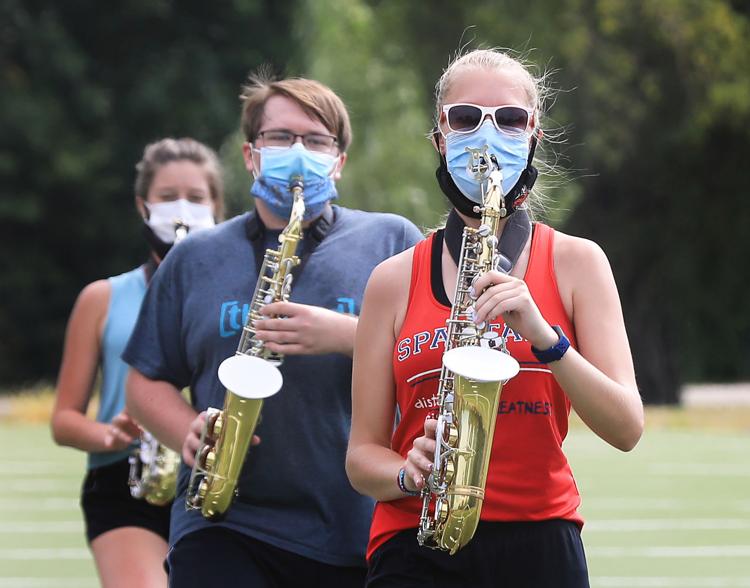 Virtual Learning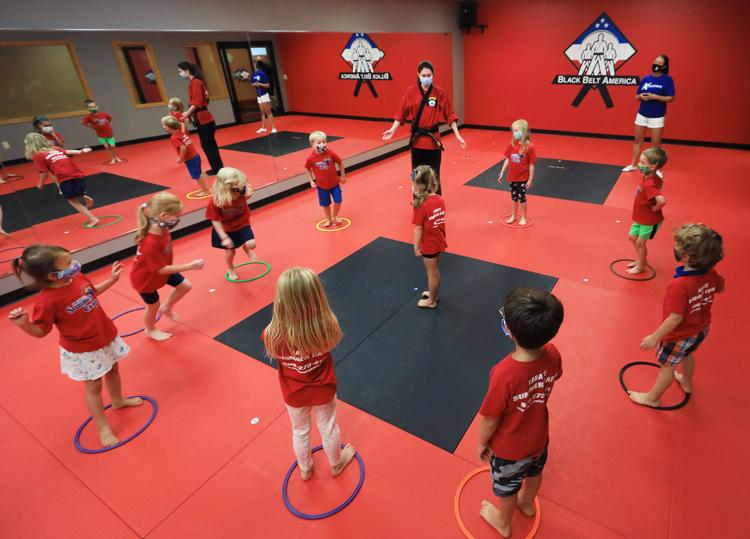 UW Opening Covid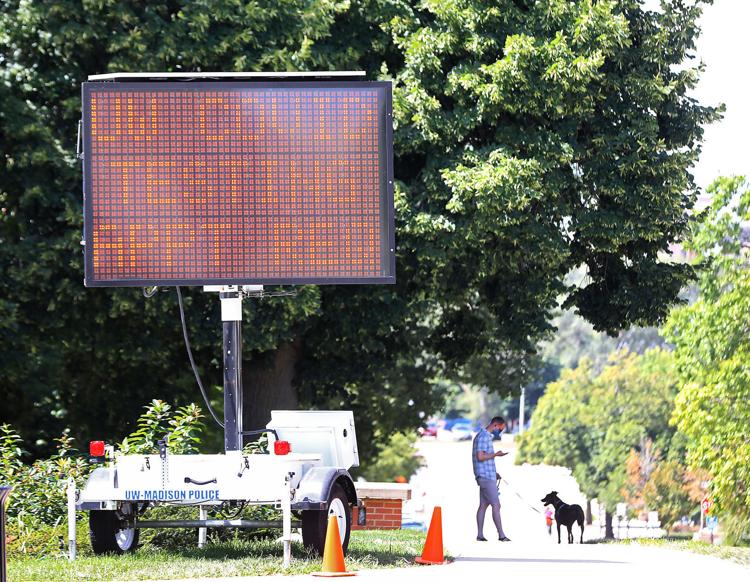 UW Move In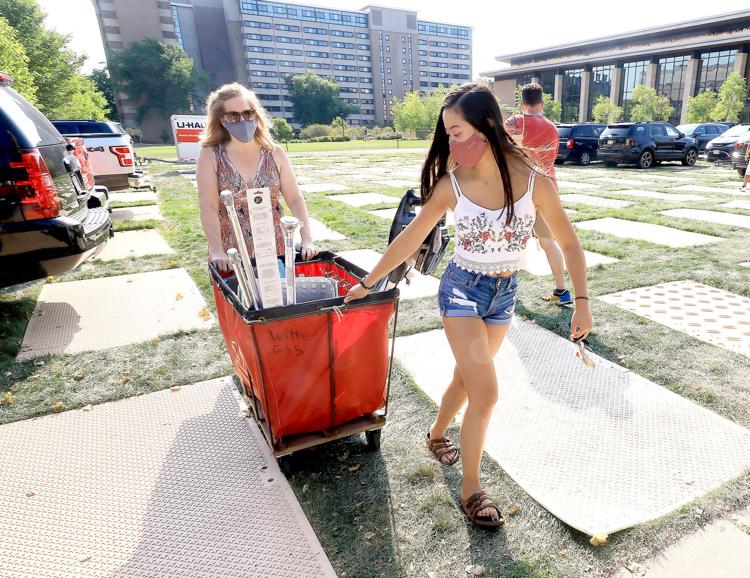 UWClasses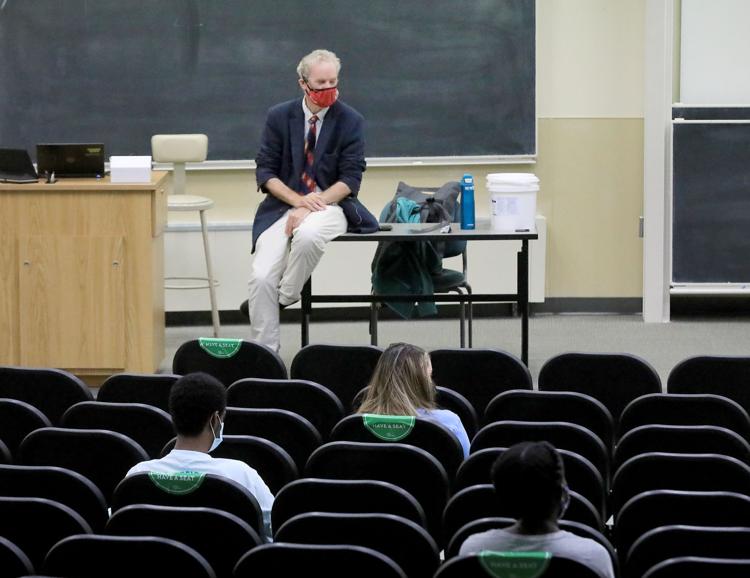 UWClasses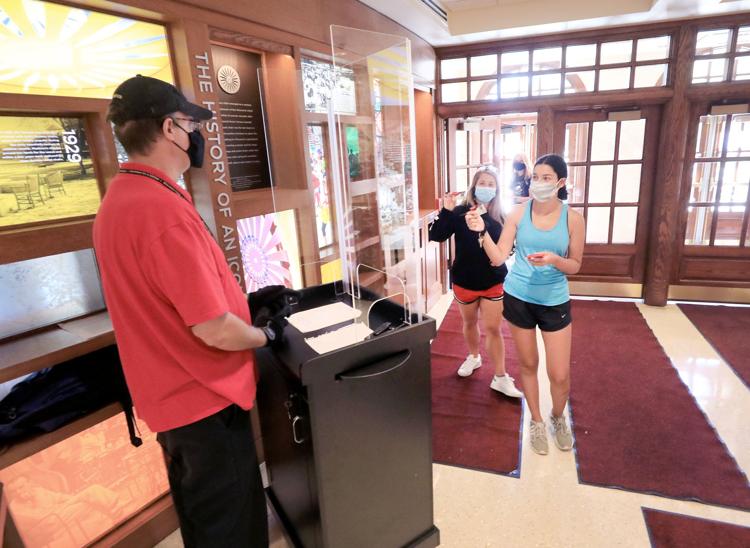 UWClasses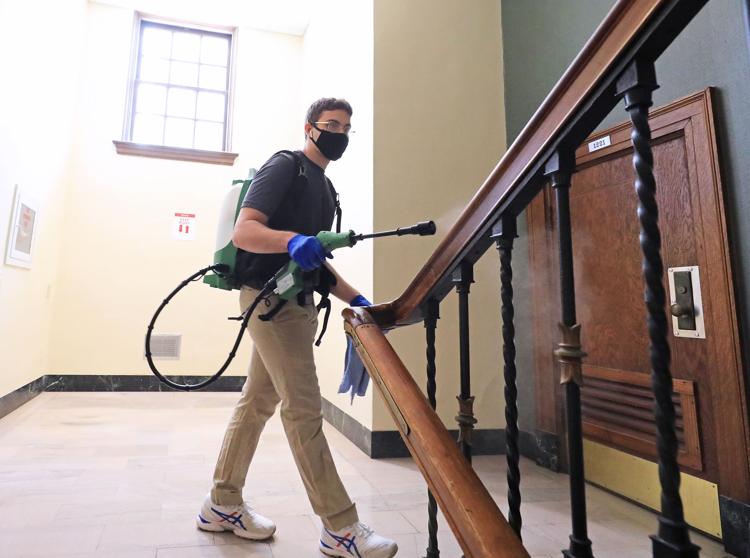 UWClasses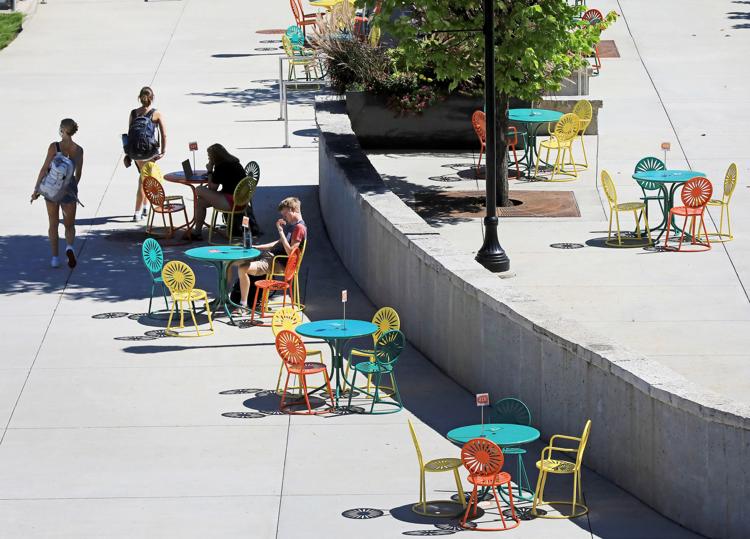 Trucks Feature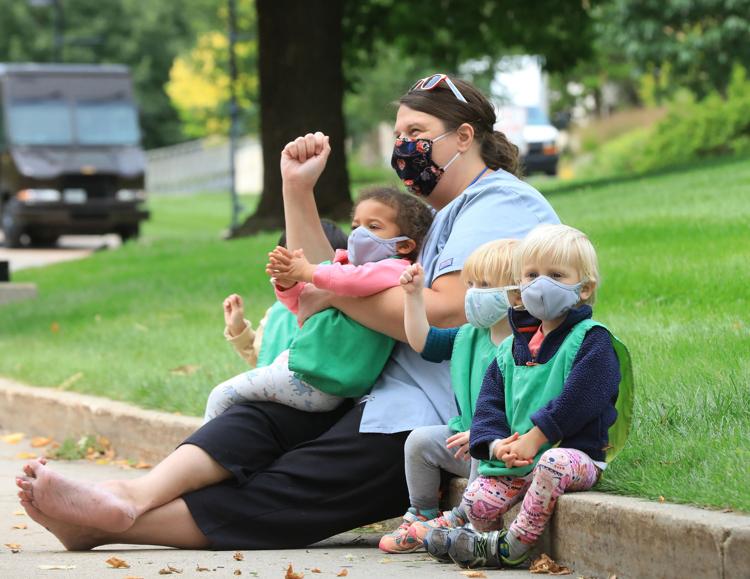 Playtech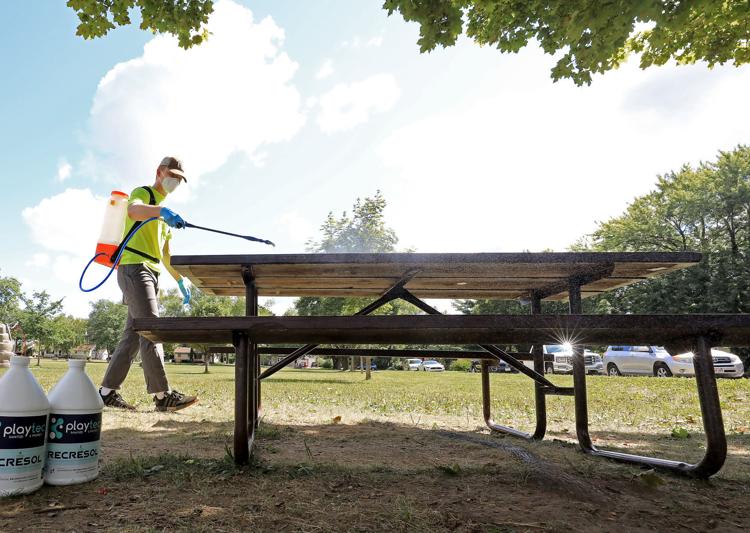 Covid Dental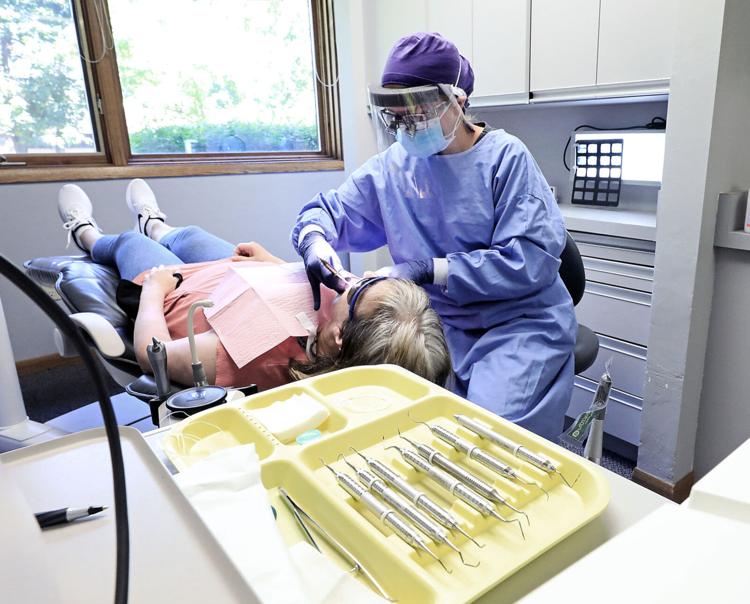 DaytoRemember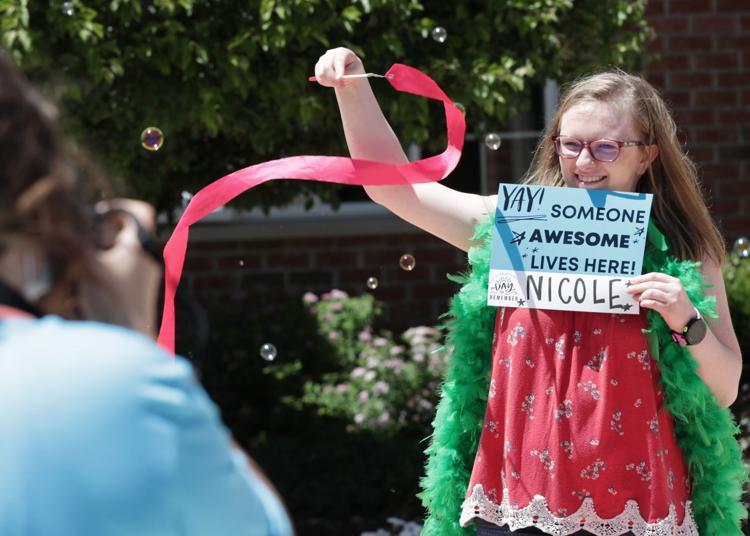 VilasZoo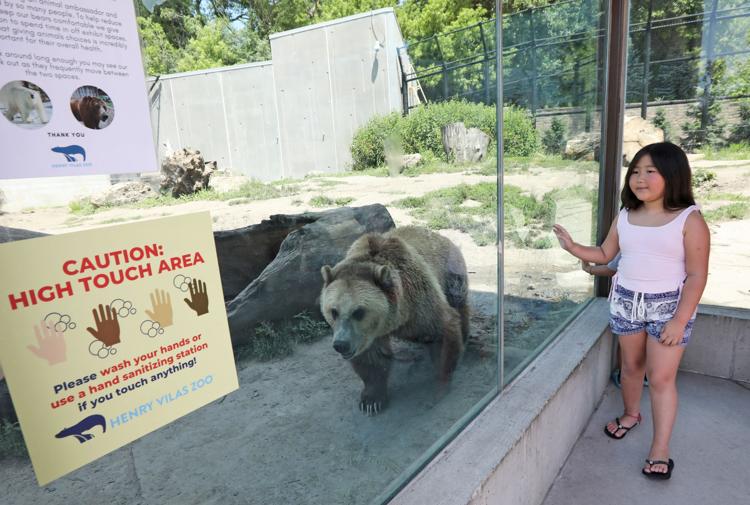 RoshHashanah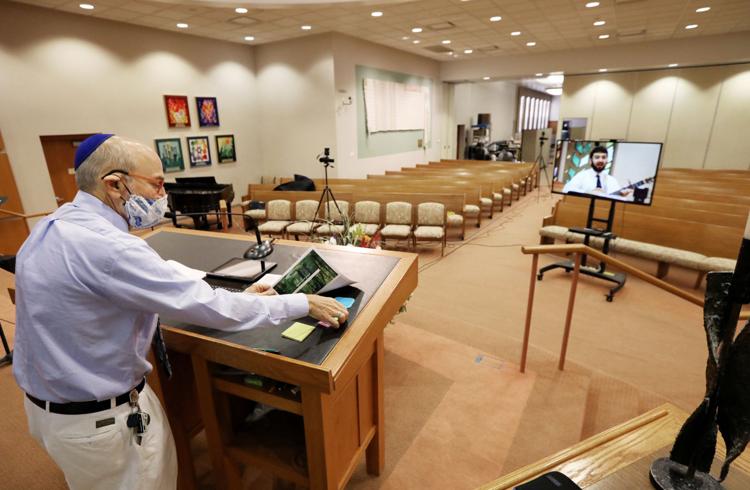 Requiring masks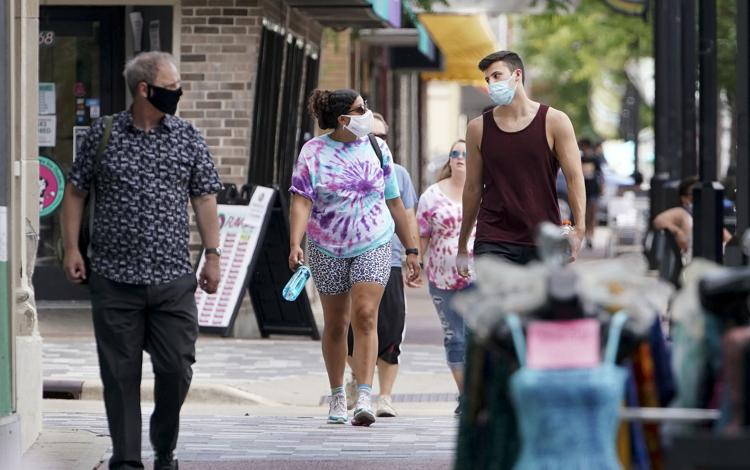 In-person absentee voting begins
Middleton High drive-up graduation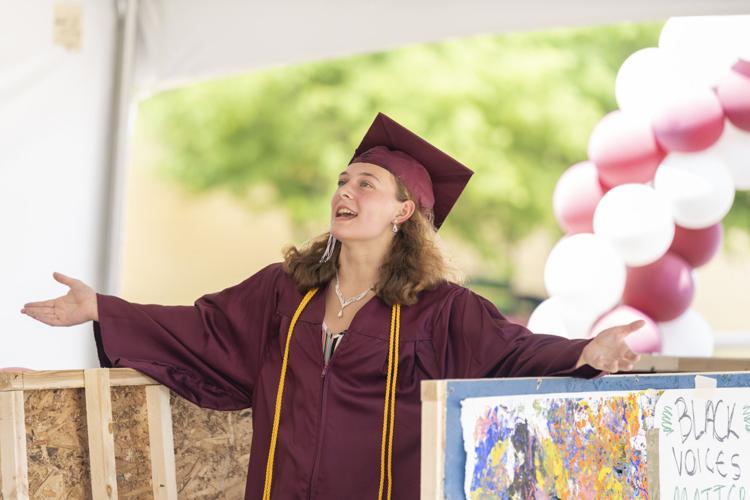 Anti-mask protest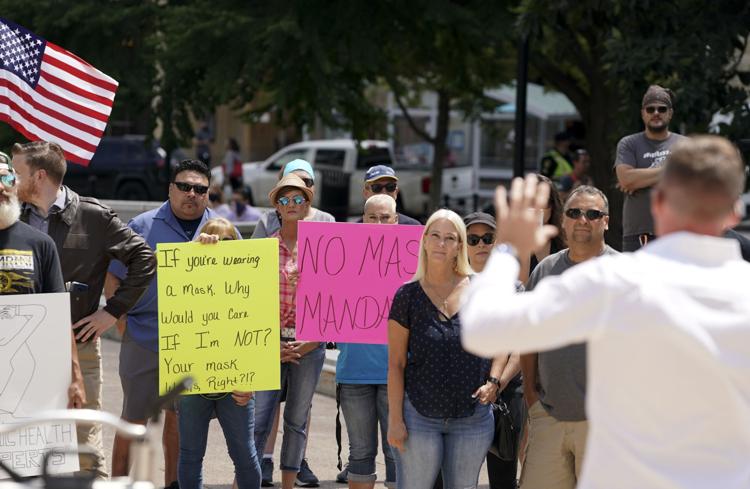 Making COVID-19 masks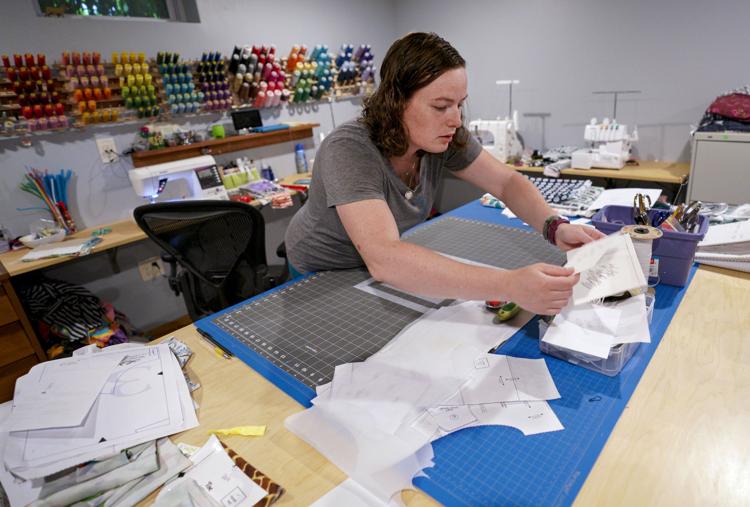 Shortage of coins
Goodman Pool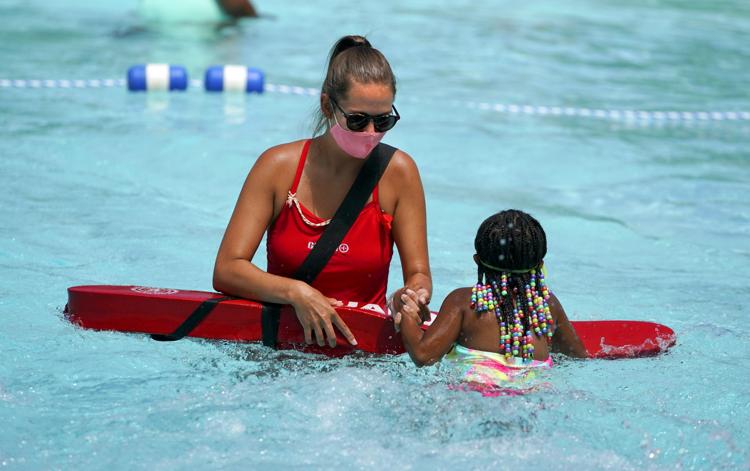 Goodman Pool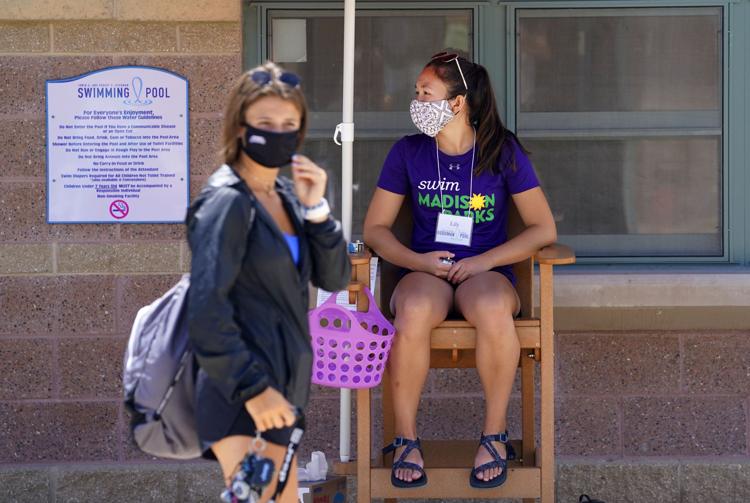 YMCA summer camp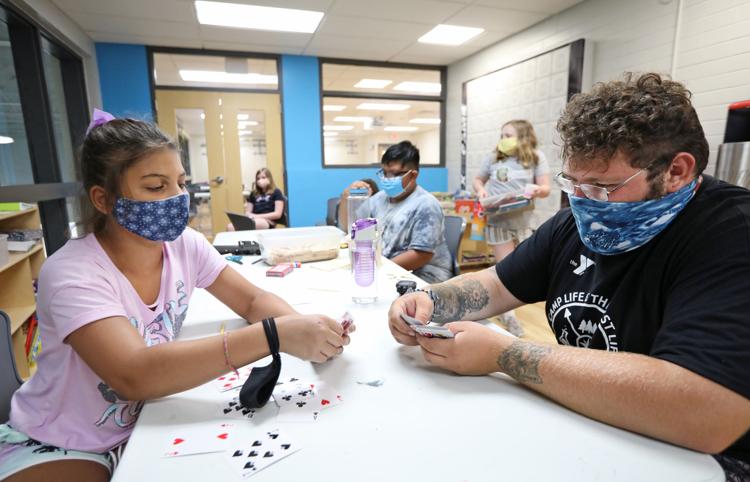 100,000 masks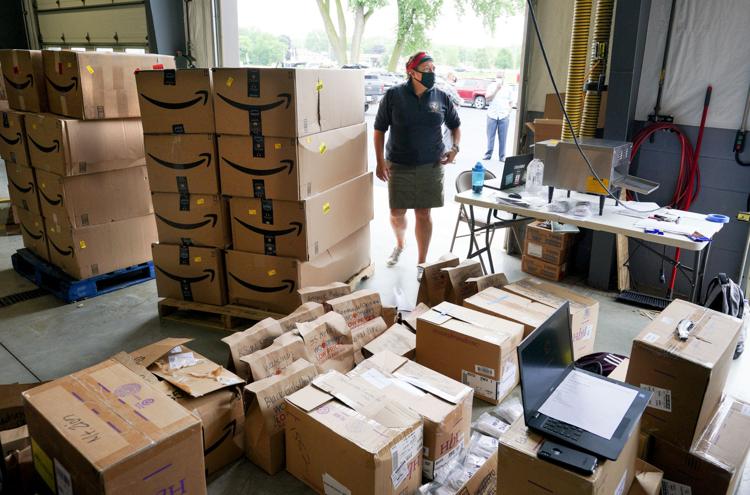 Contact tracing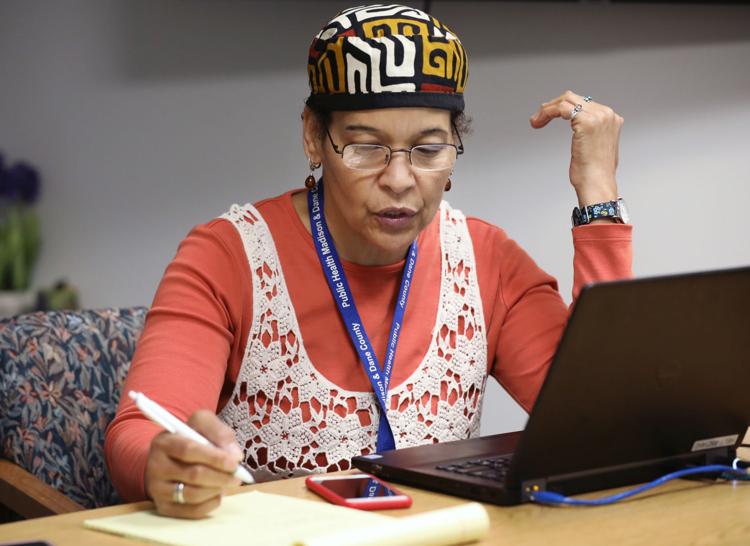 Doctor talking to patient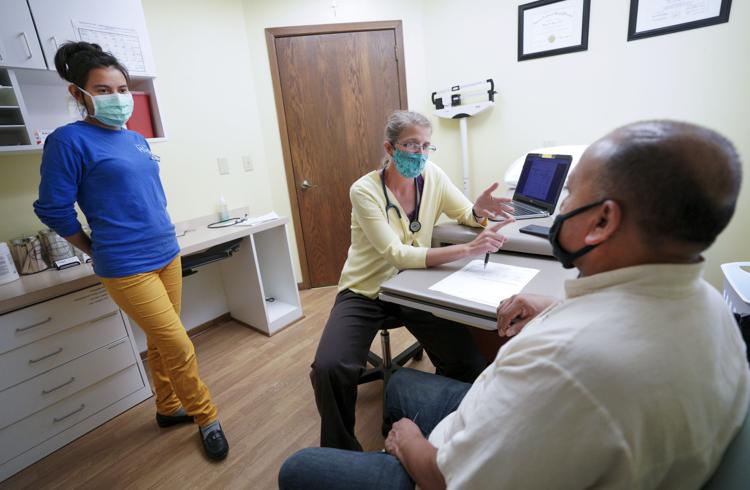 Outdoor class at Pinnacle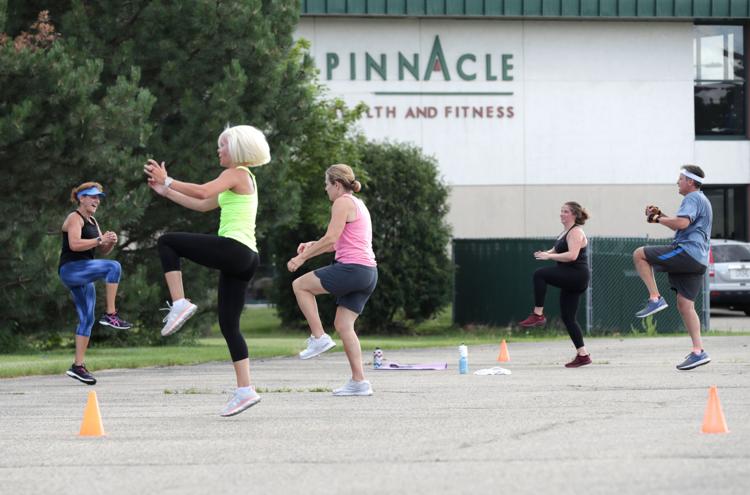 Punching bag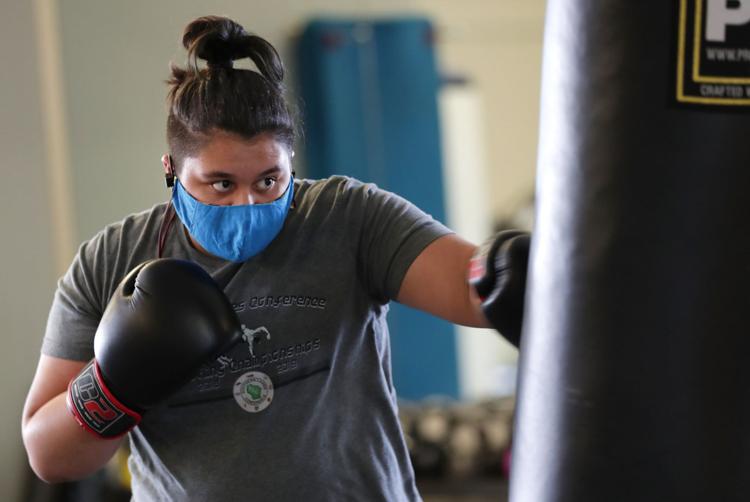 Starlite 14 drive-in theater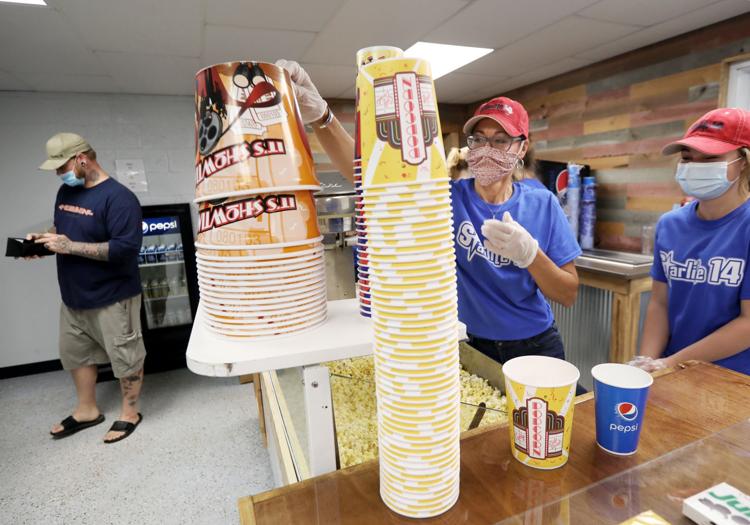 Starlite 14 drive-in theater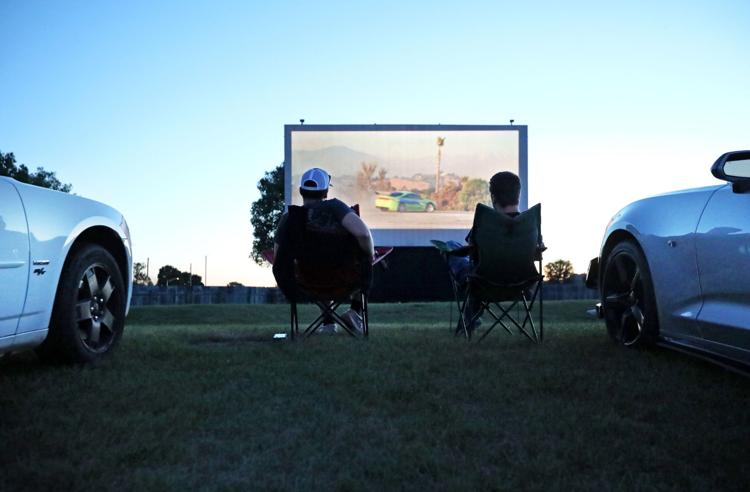 Masks to be required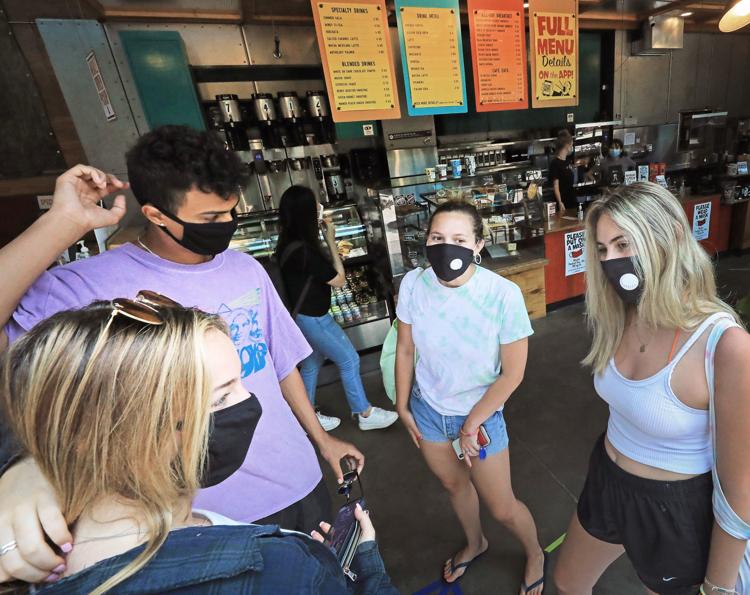 News conference on masks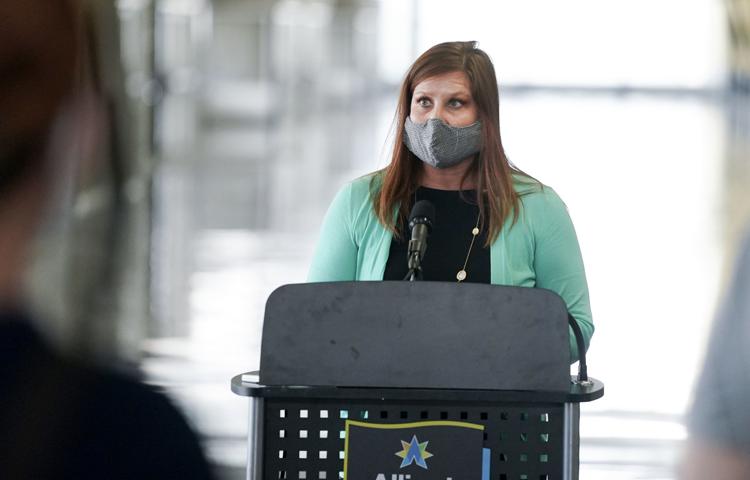 Covid cleaning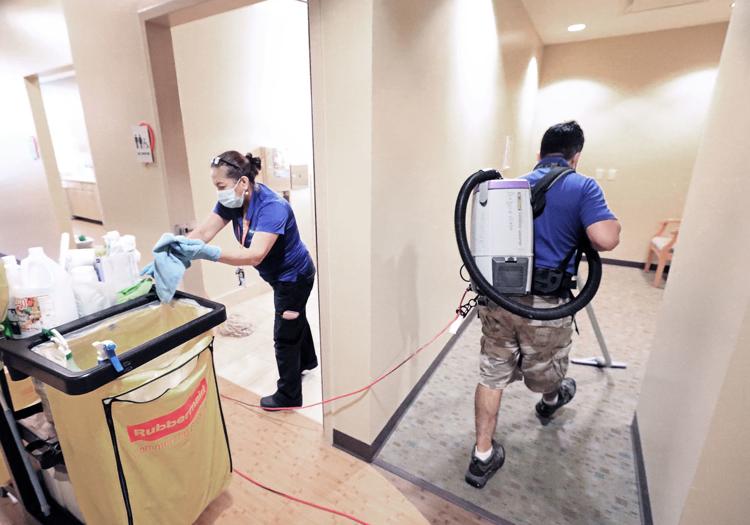 Bar closings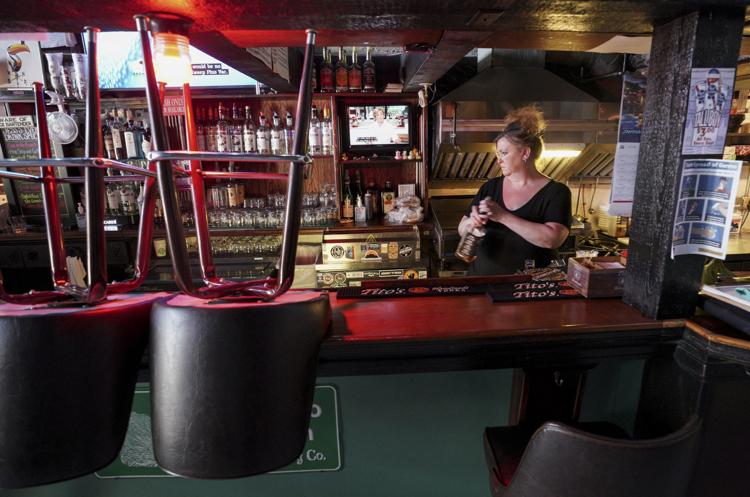 Homeless camps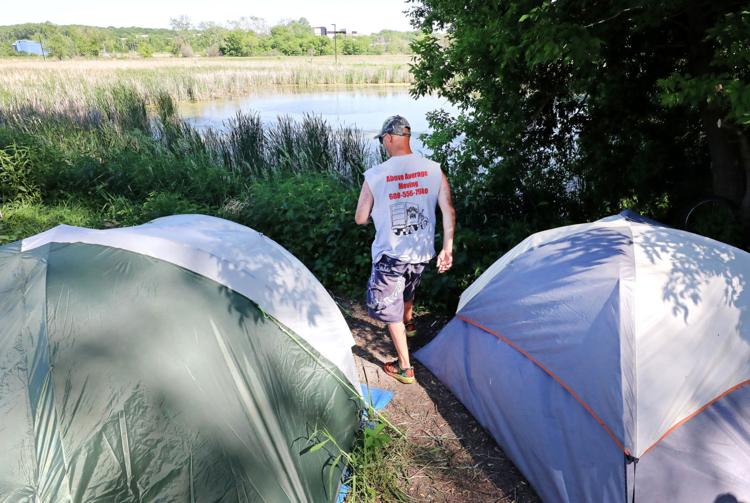 Homeless camps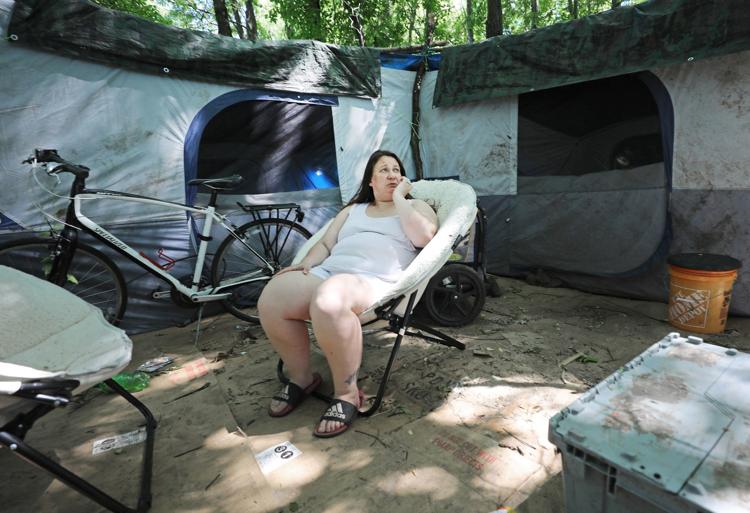 Testing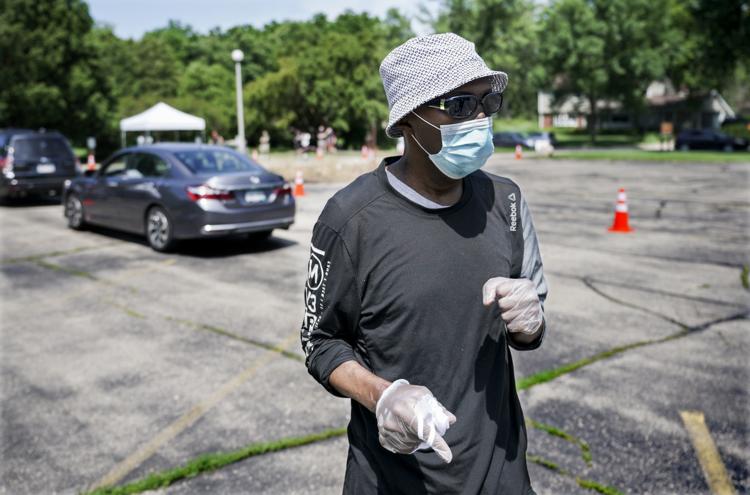 Testing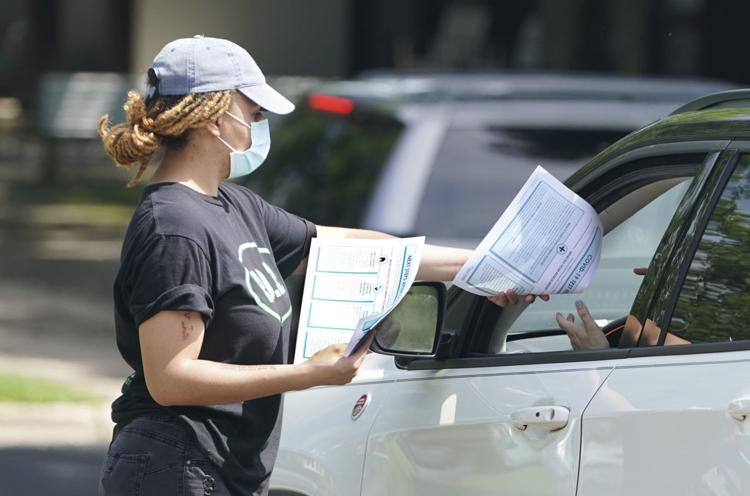 Virus testing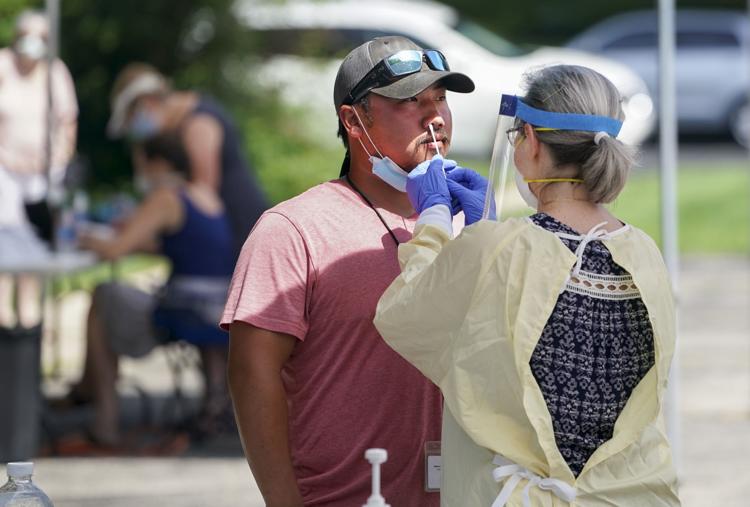 Henry Vilas Zoo reopens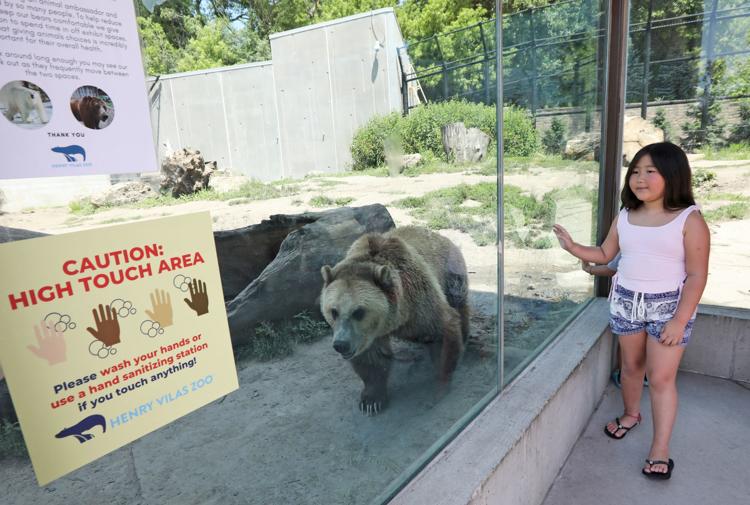 Union Terrace reopening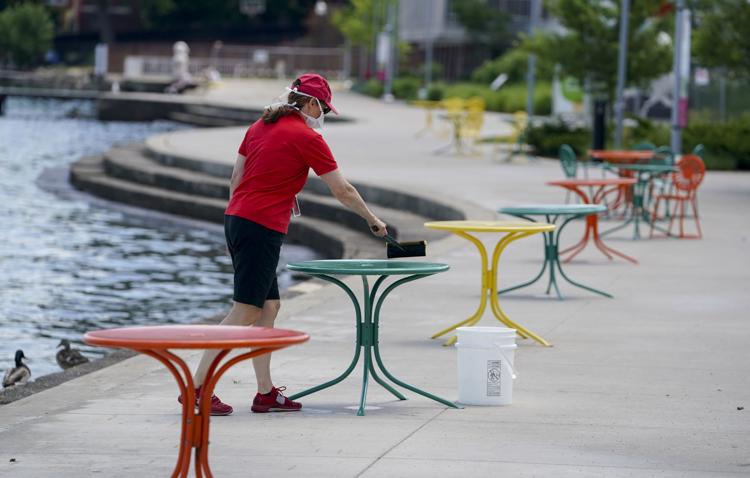 A Day to Remember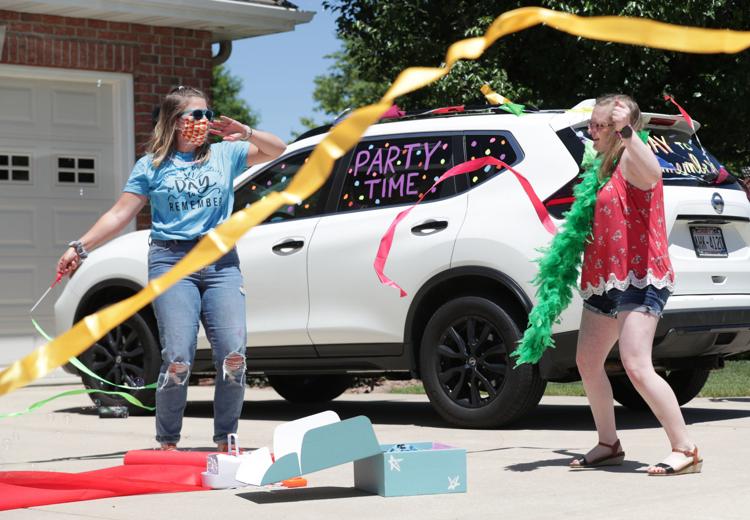 West High grads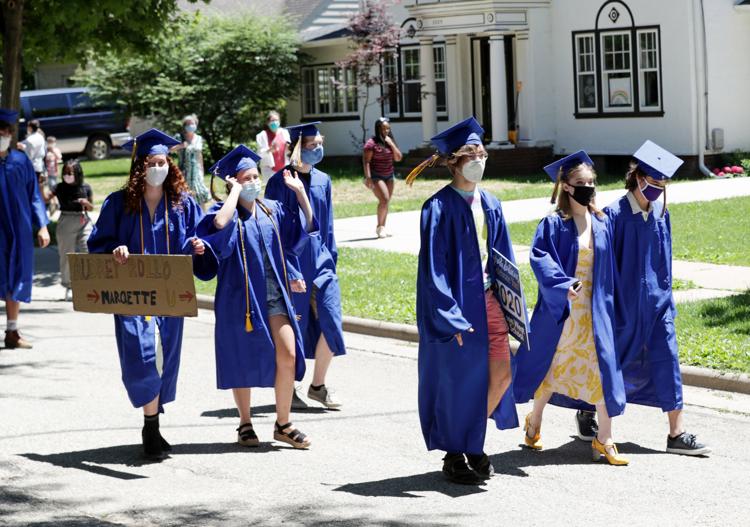 Pool openings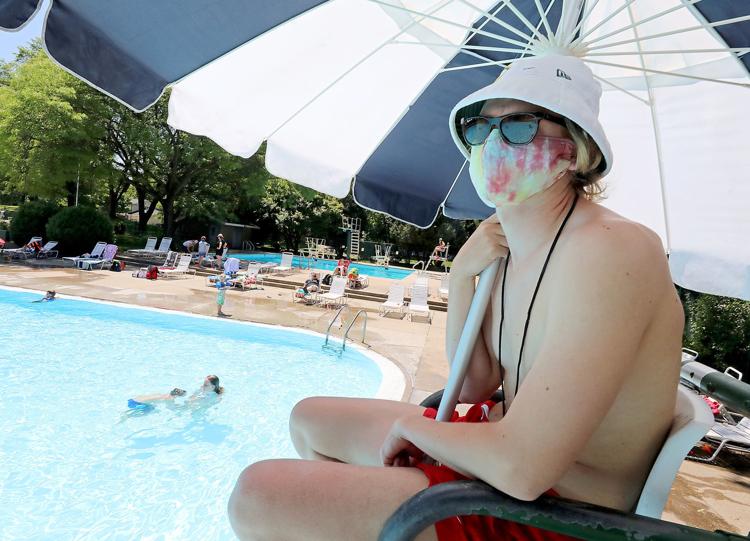 Grads on the Yahara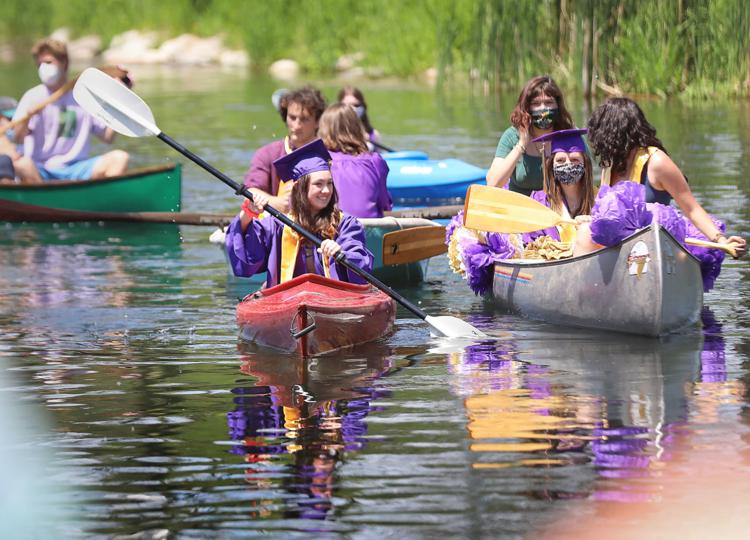 Fifth-grade graduation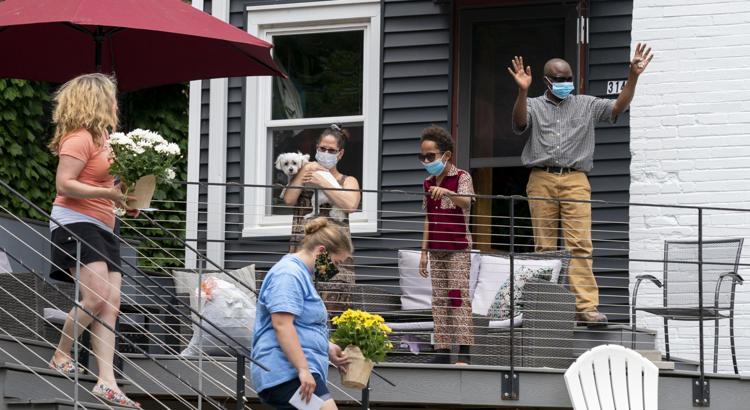 Tribes battling steep losses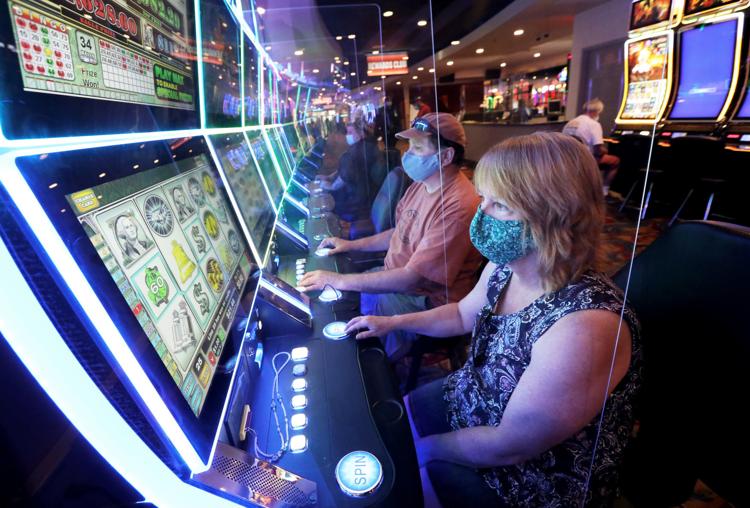 COVID-19 openings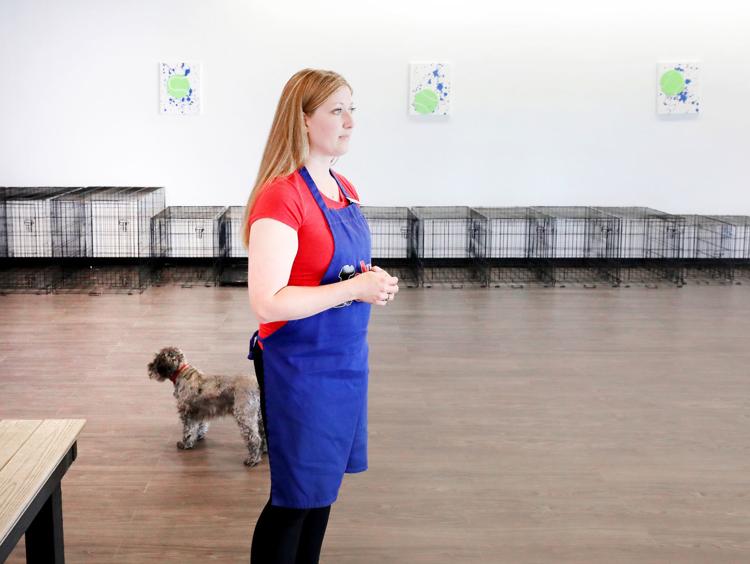 Picking up belongings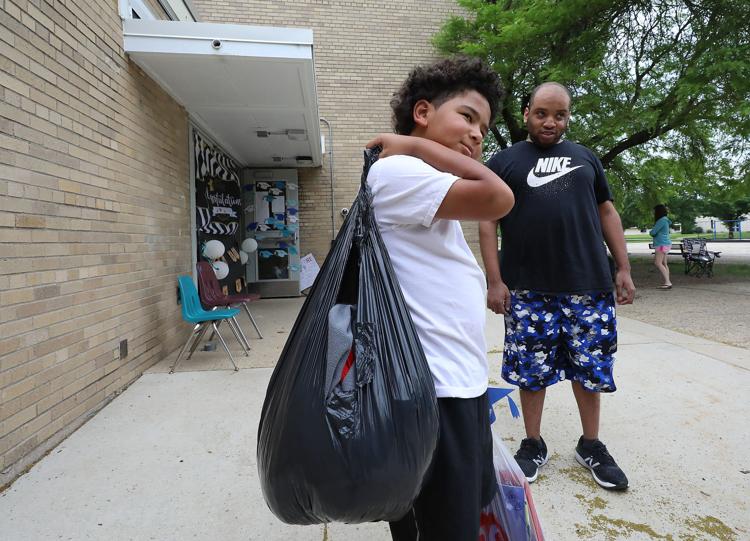 Downtown Businesses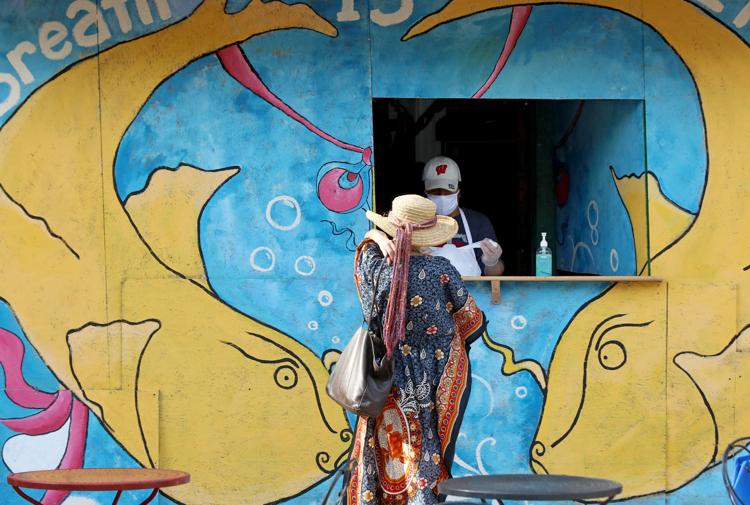 Covid transportation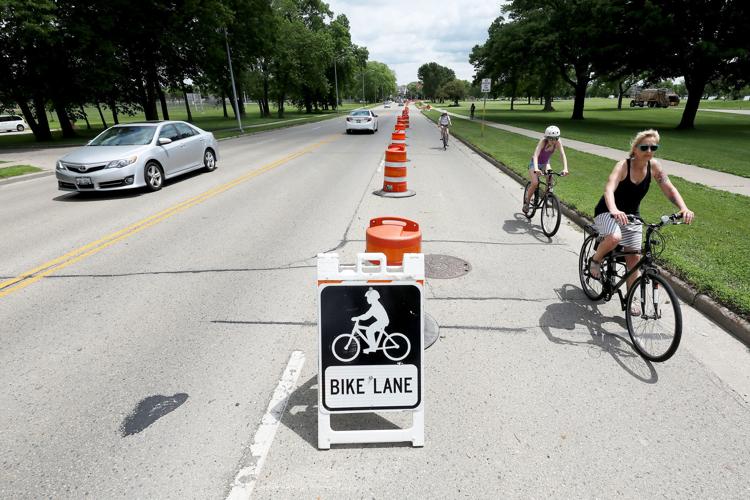 Church capacities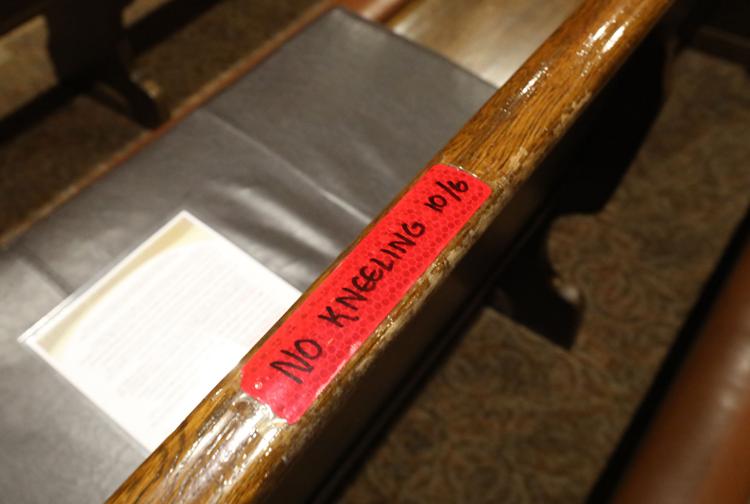 Church capacities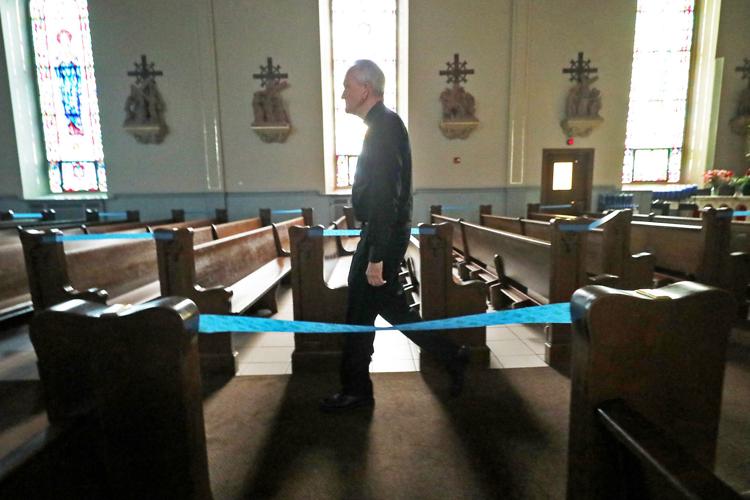 Prepping for reopening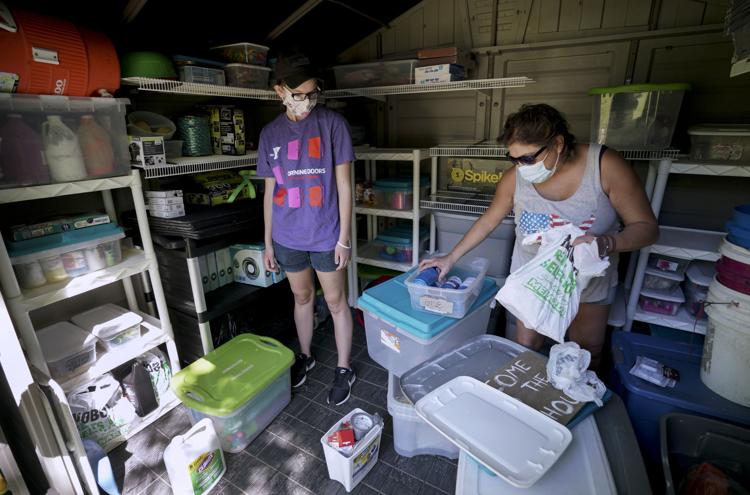 Warner Park - screening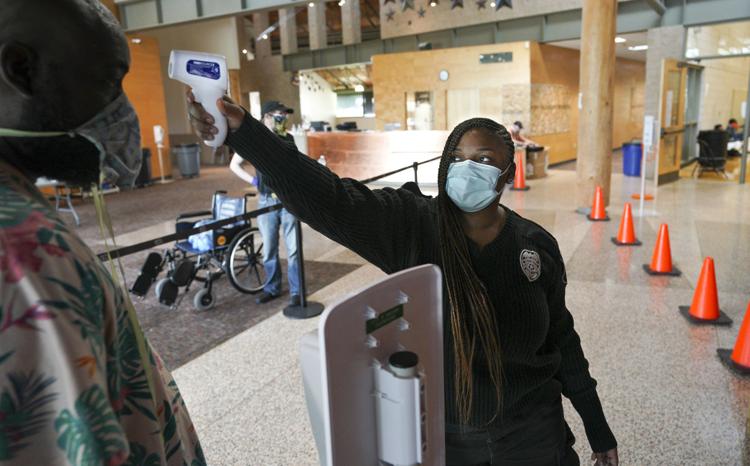 Outdoor Dining East Main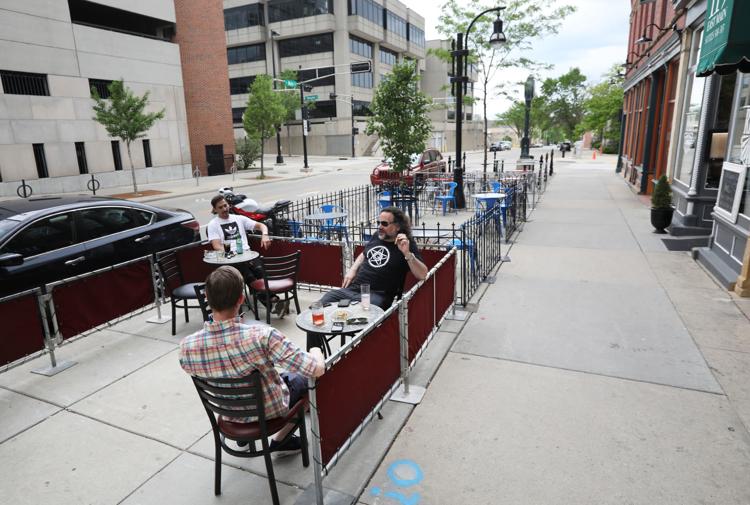 Spacing out customers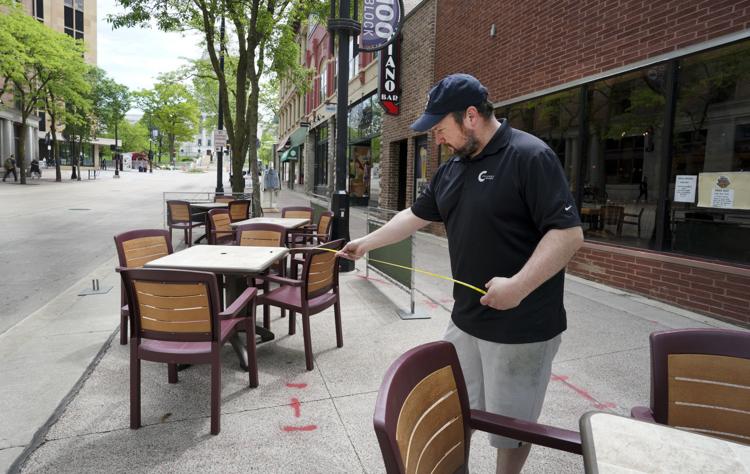 Getting a tattoo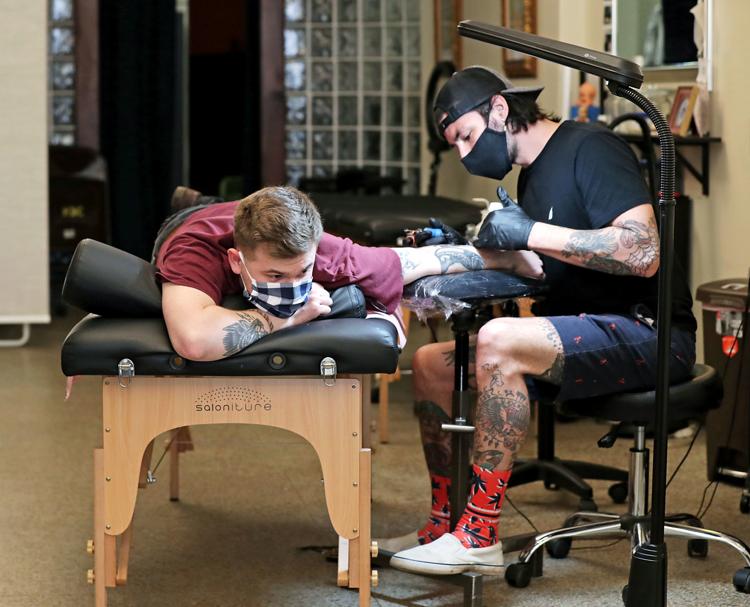 Memorial Day ceremony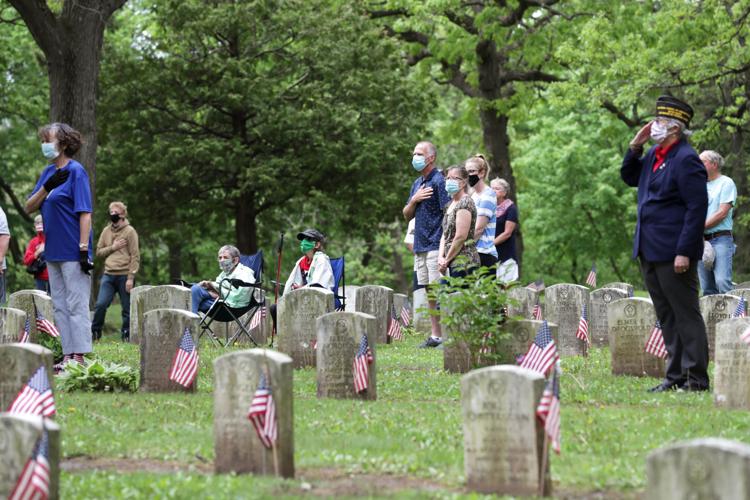 Memorial Day weekend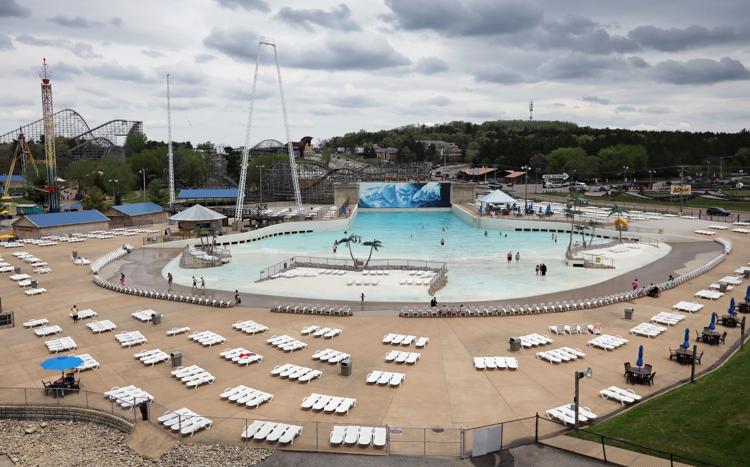 Tom Diehl, Tommy Bartlett Show not opening 2020, State Journal photo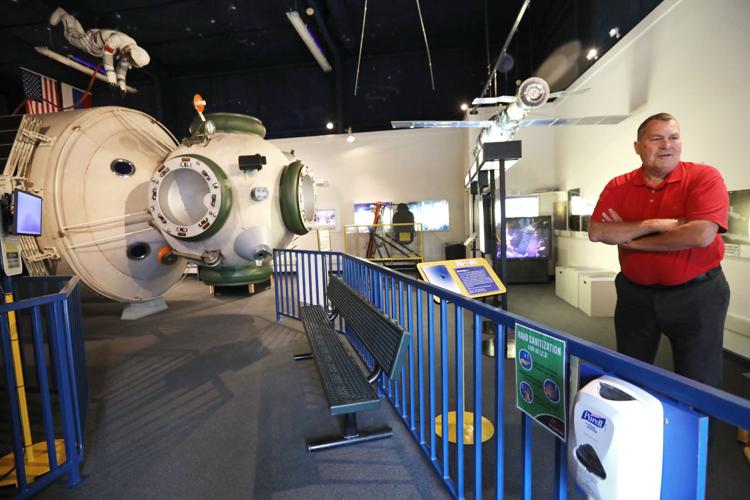 Salons Opening
Fitness openings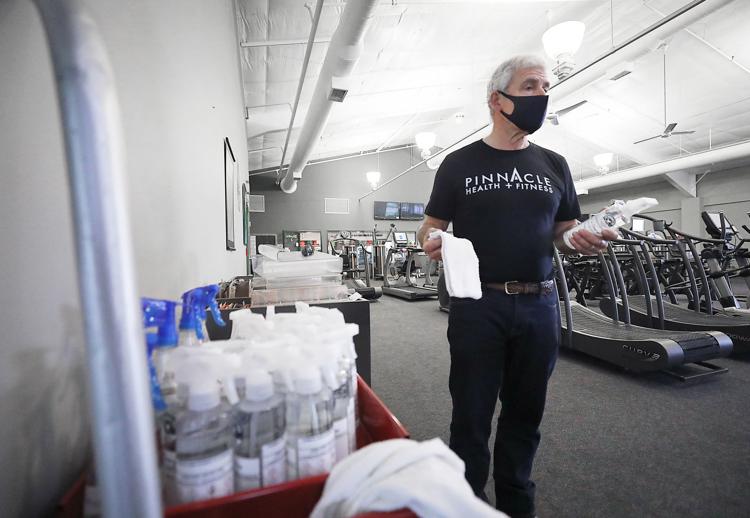 Duck Pond Drive-In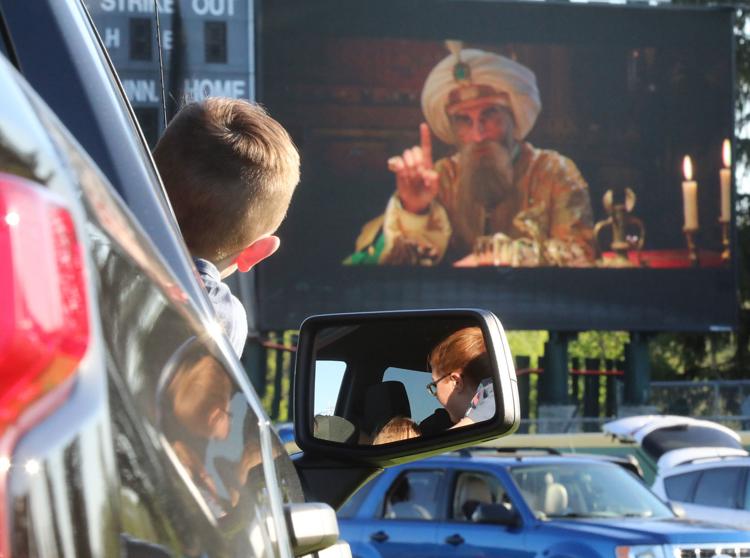 Memorial Union crowd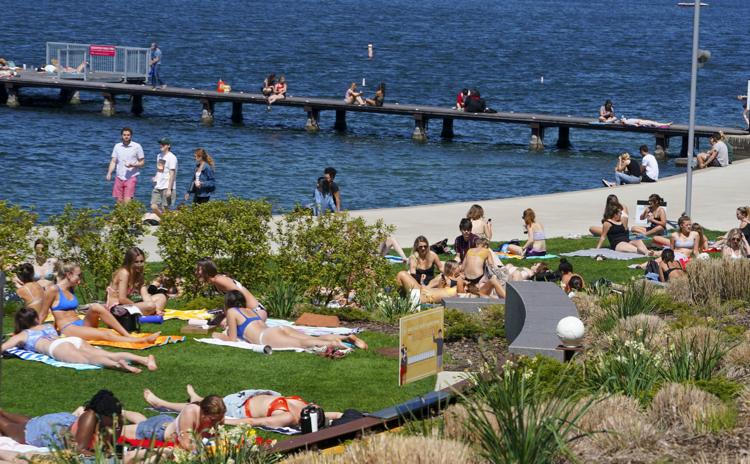 Child care at YMCA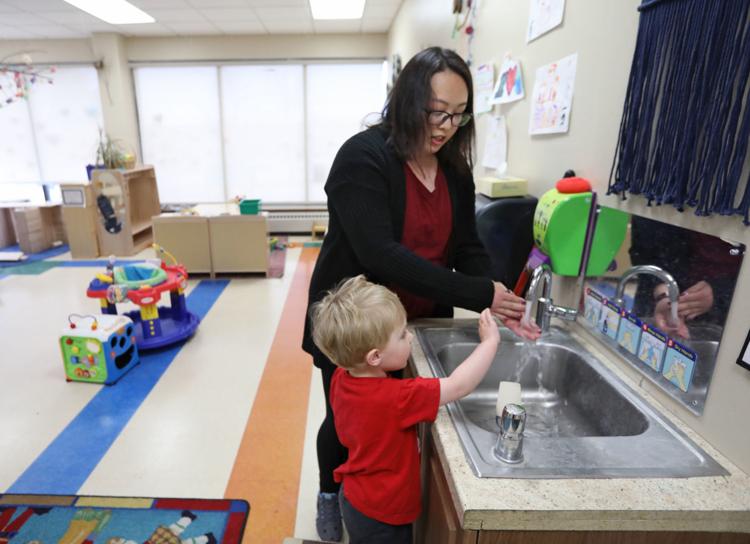 Bikers on Arboretum Drive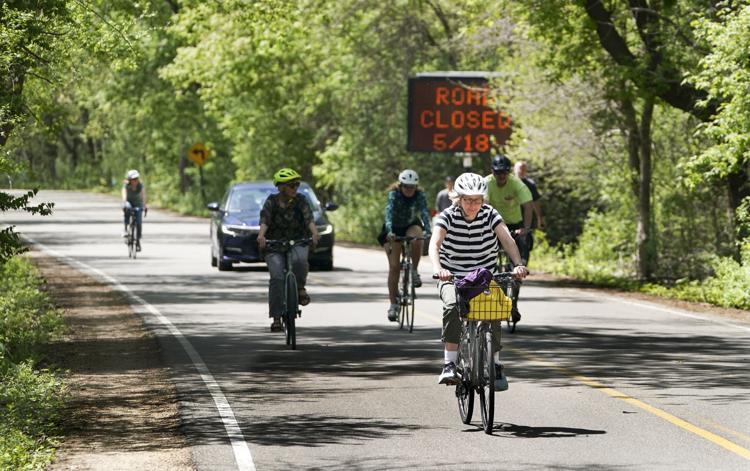 Brittingham Boats
Restaurant open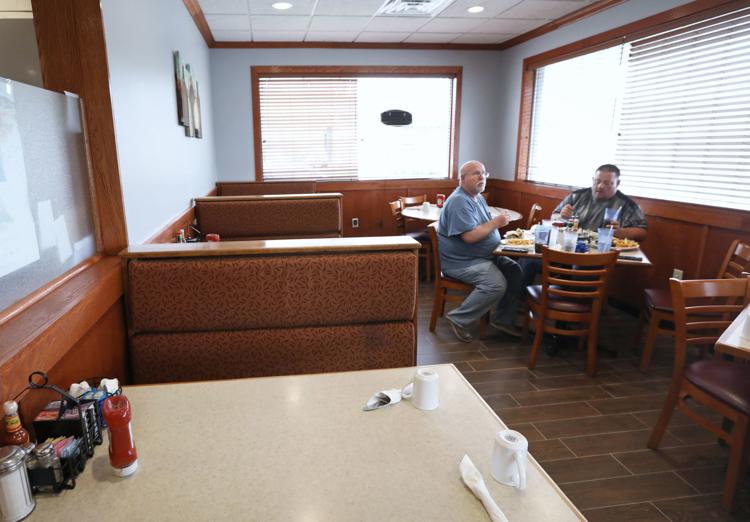 COVID-19 businesses reopen
Restaurant, bars reopen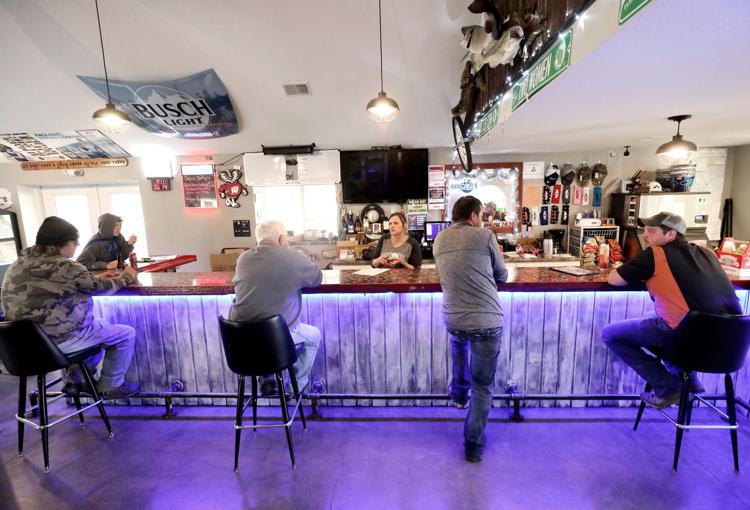 Dentist with patient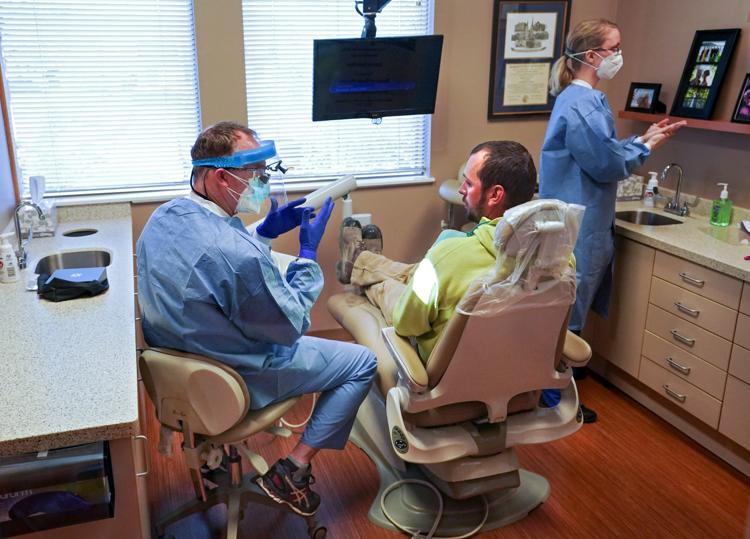 Dane County institutes order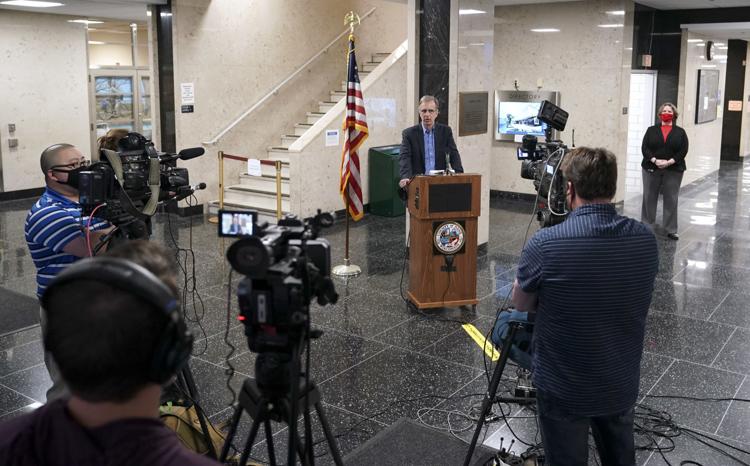 Carry-out food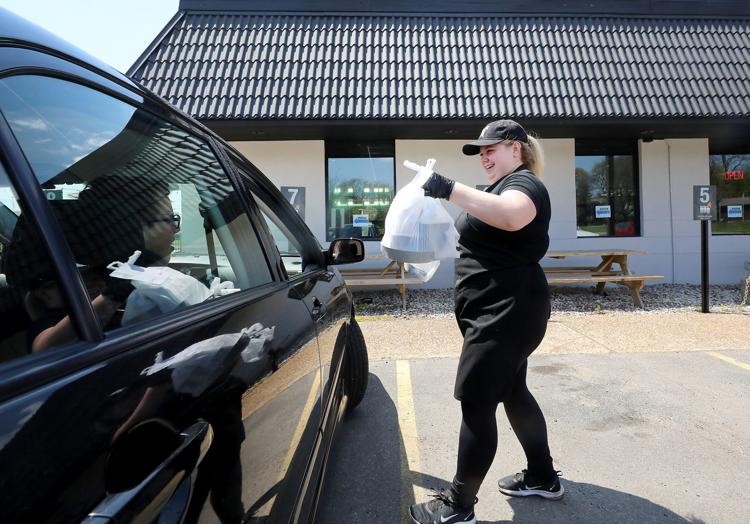 Small retailers reopening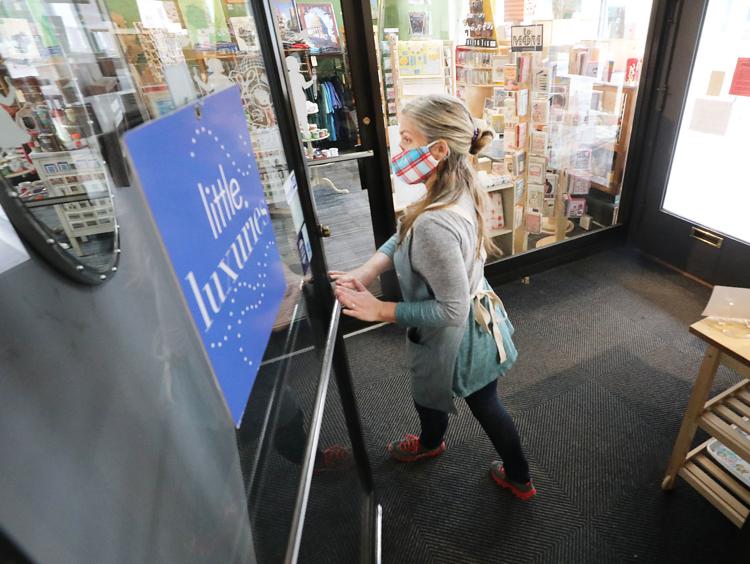 Shoe store reopening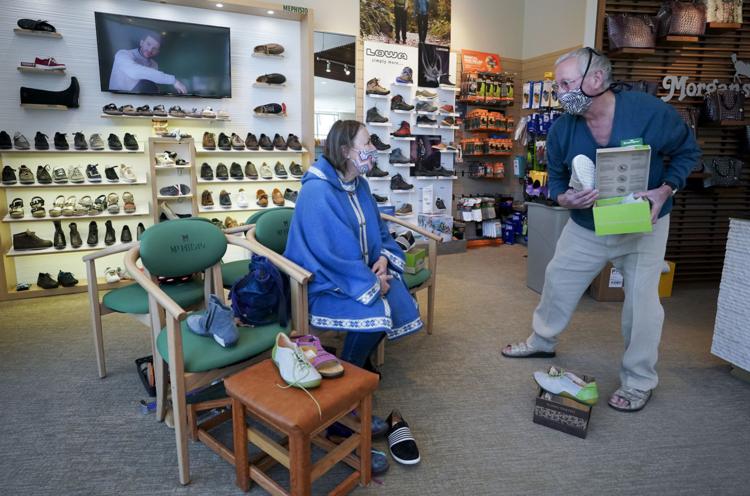 COVID 19 testing site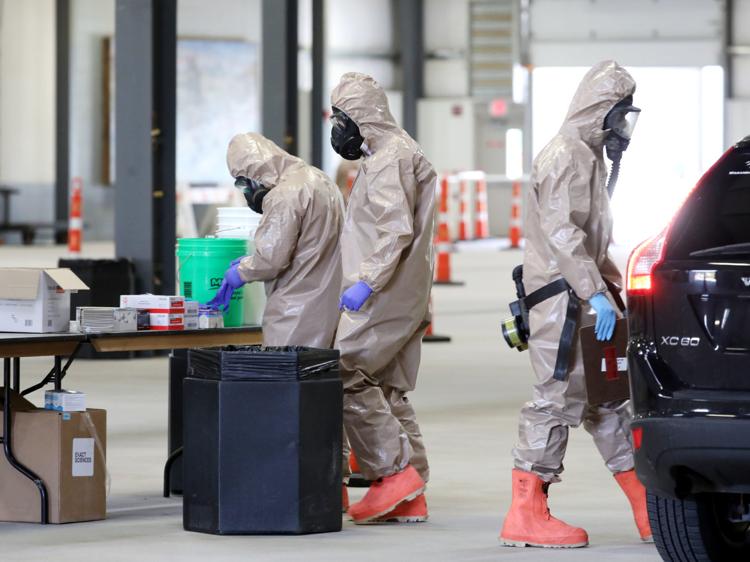 COVID 19 testing site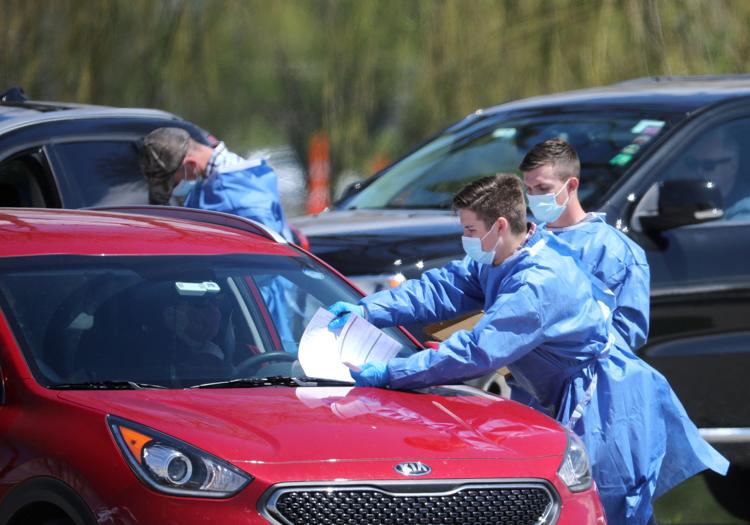 UW-Madison virtual graduation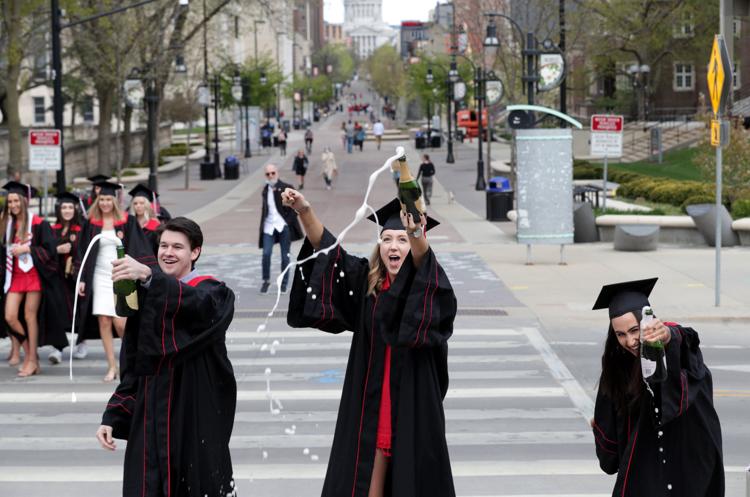 Monona Library Curbside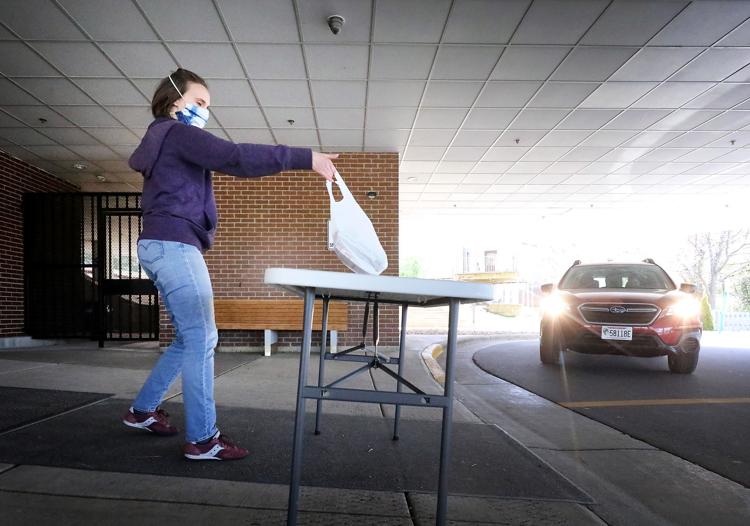 COVID-19 meat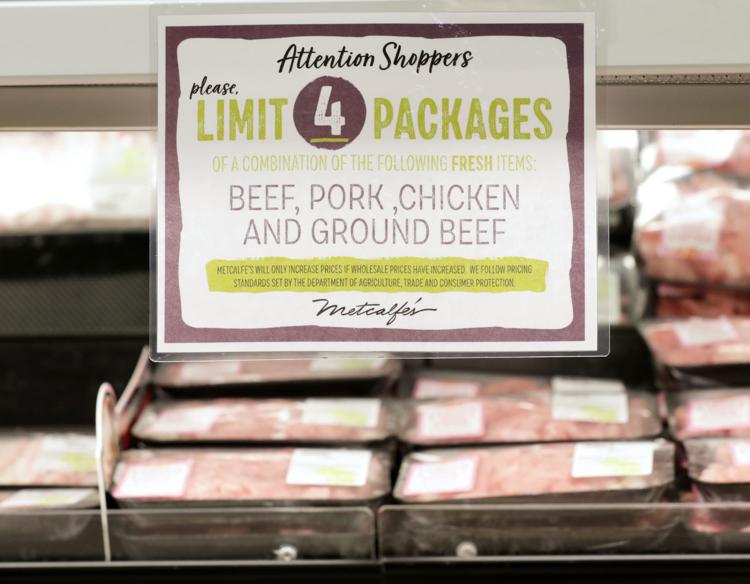 Homeless in parks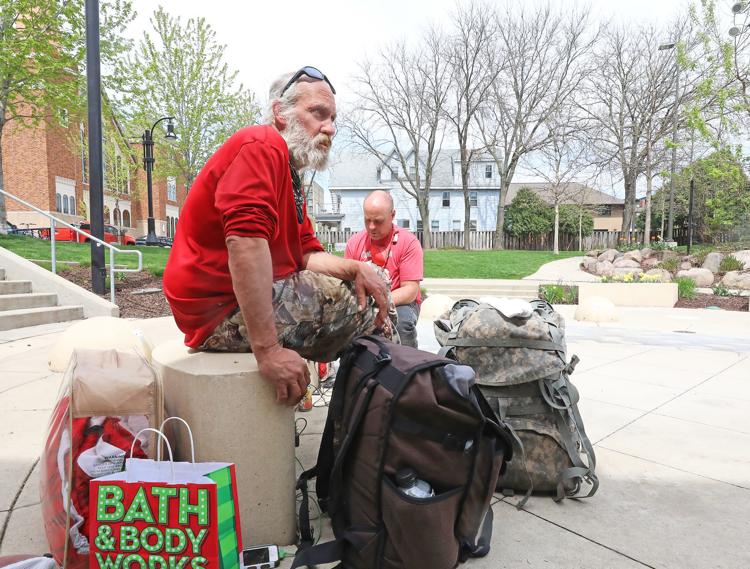 UW Commencement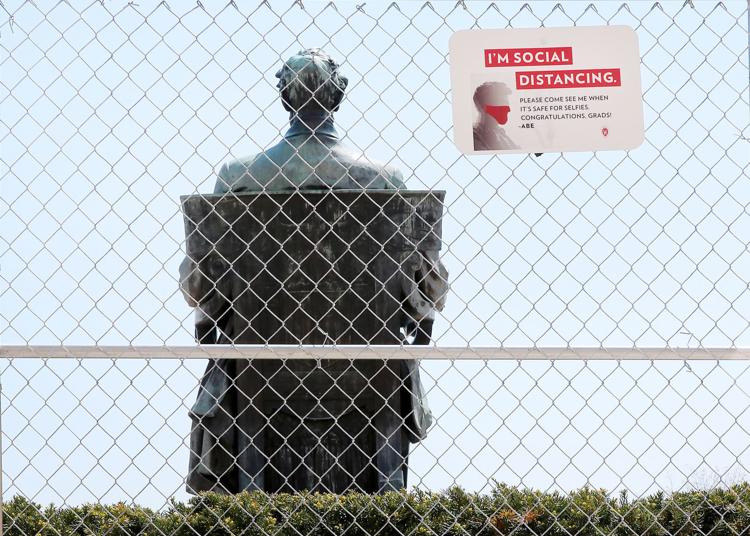 River Food Pantry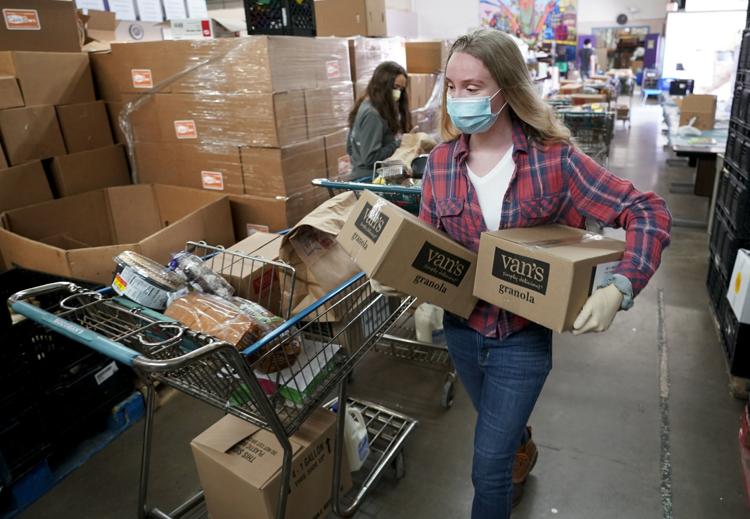 Dane County tourism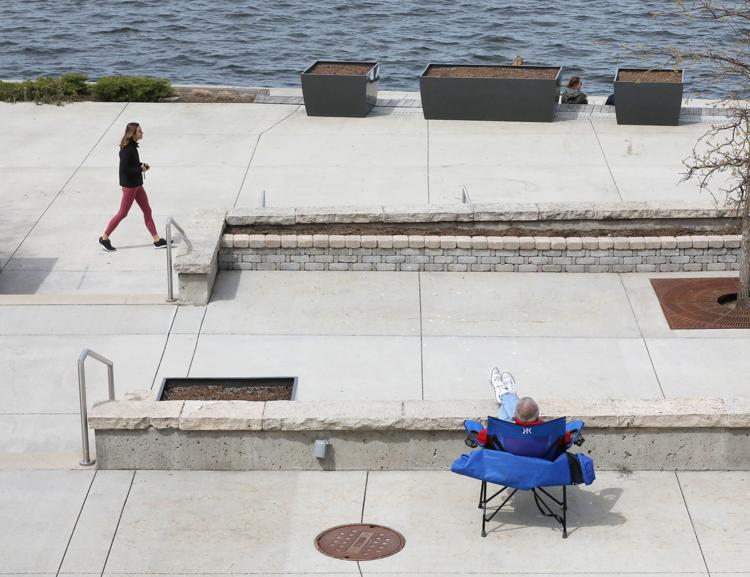 "Outside Looking In: A Drive-Thru Exhibition"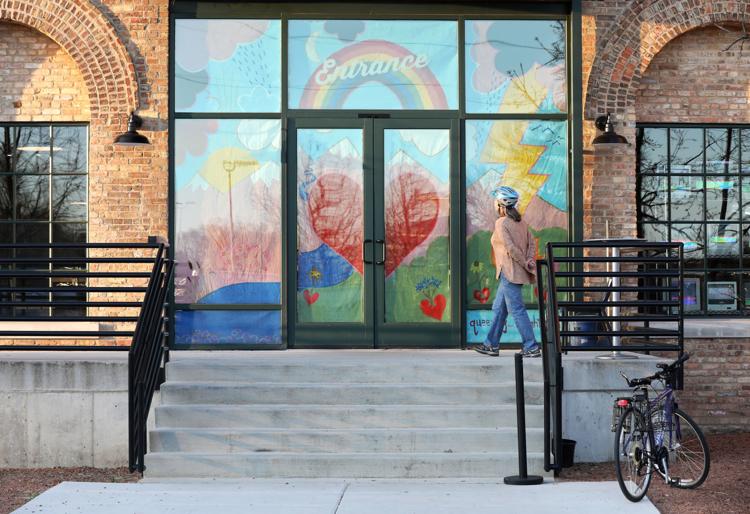 COVID-19 Menards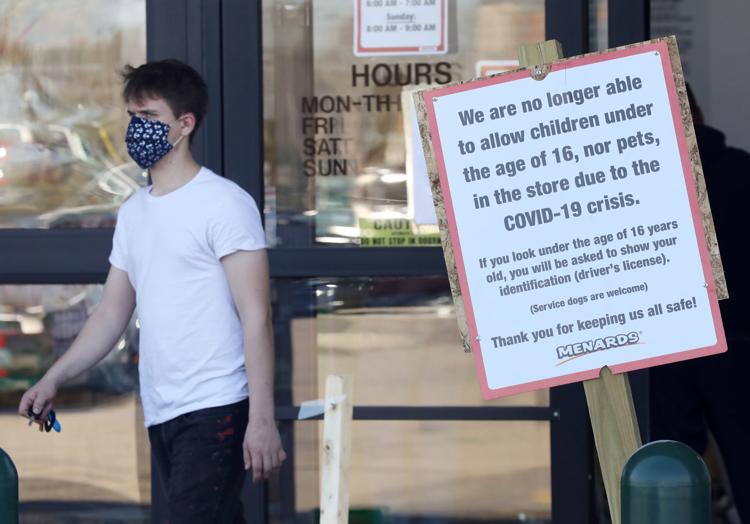 Covid Assembly Hearing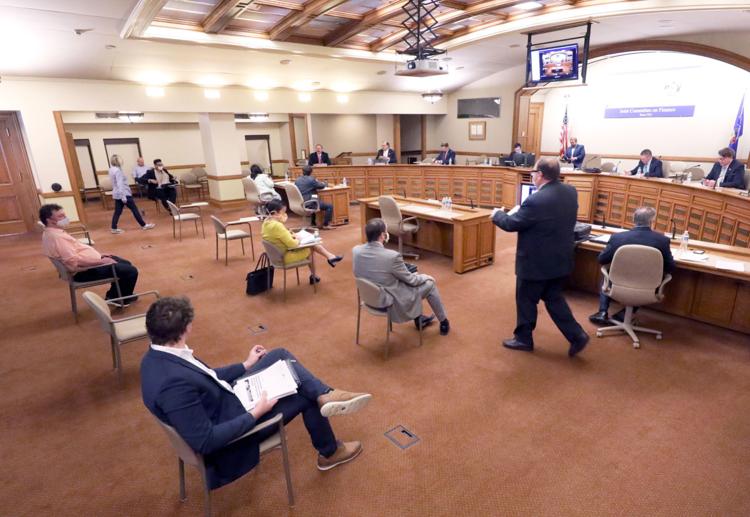 UW furloughs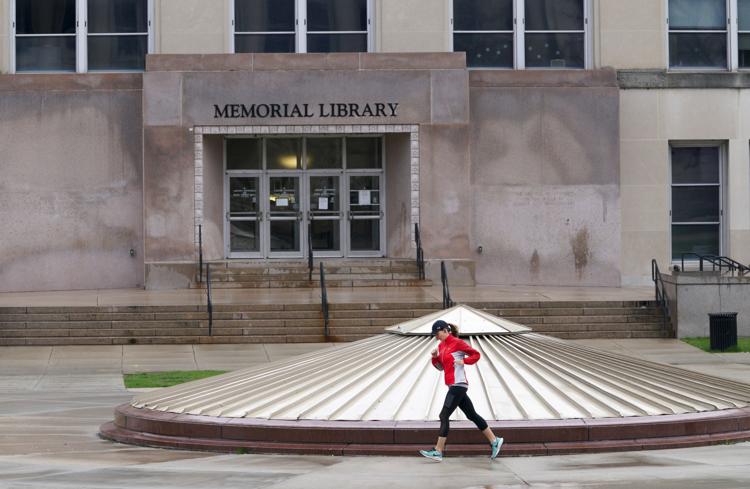 Stay safe, Badgers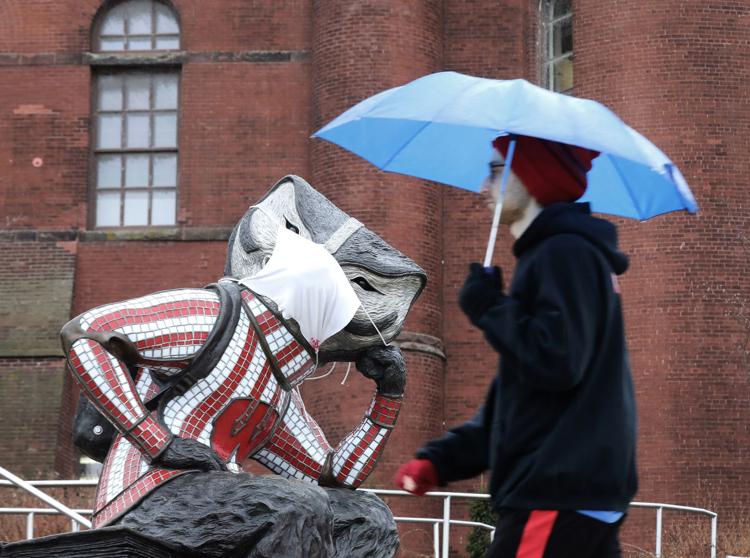 Celebrating 103 - From a distance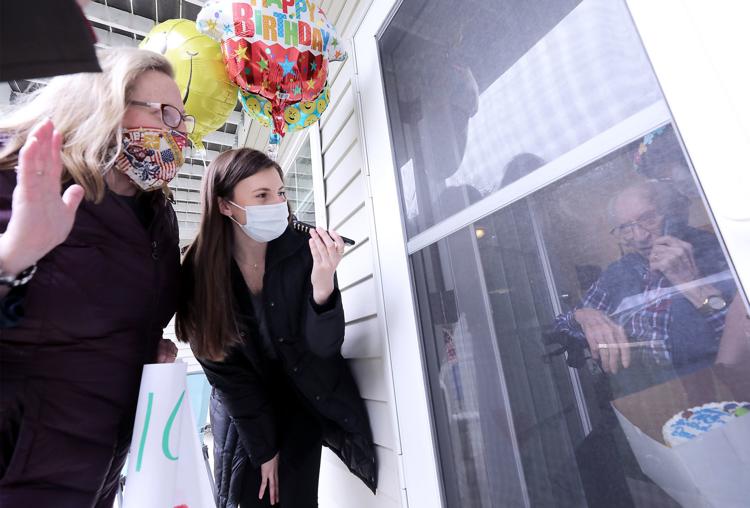 COVID-19 protest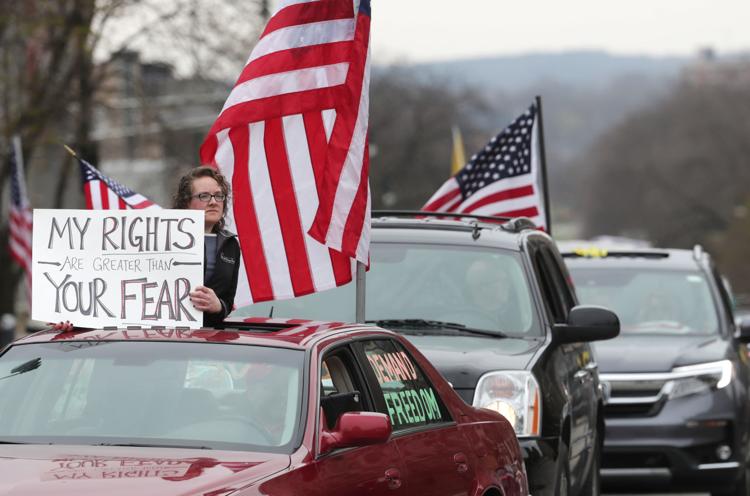 COVID-19 candle installation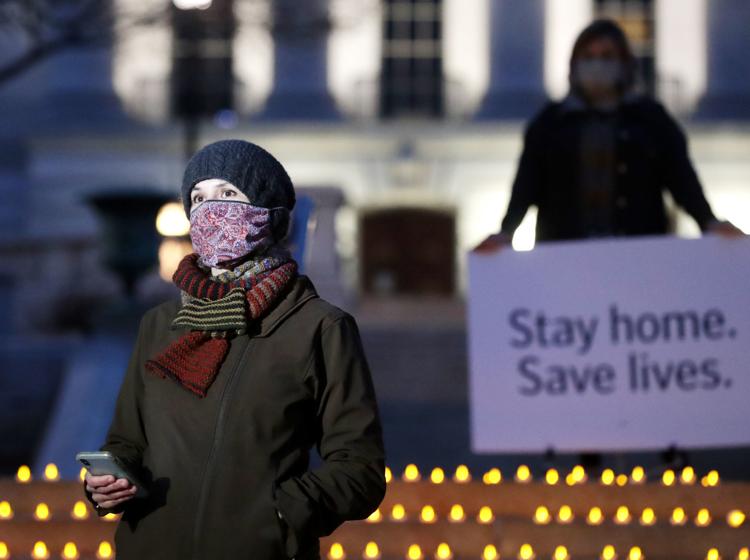 COVID-19 candle installation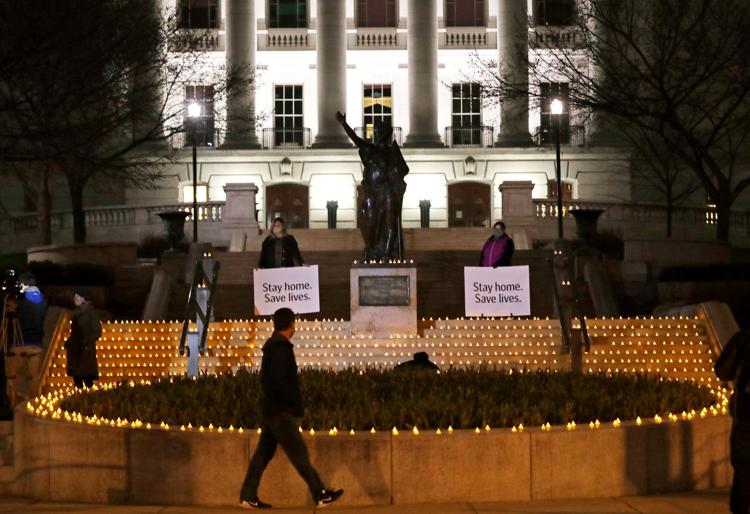 A fishing opener amid COVID-19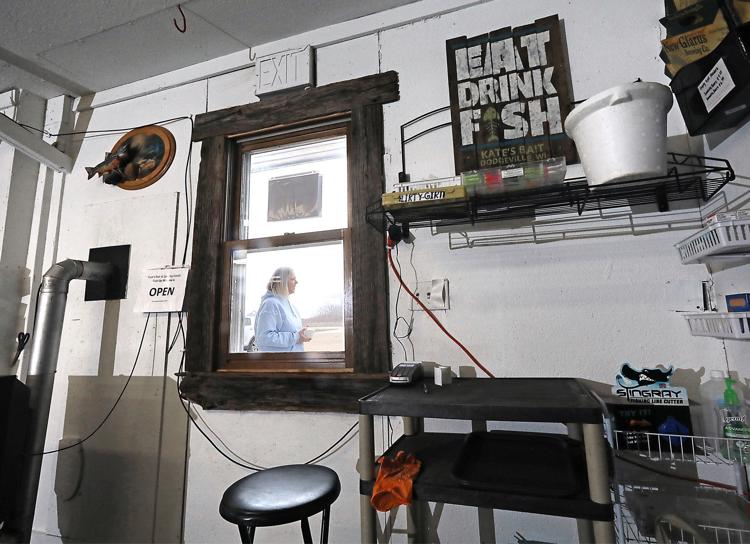 COVID-19 UW-Madison students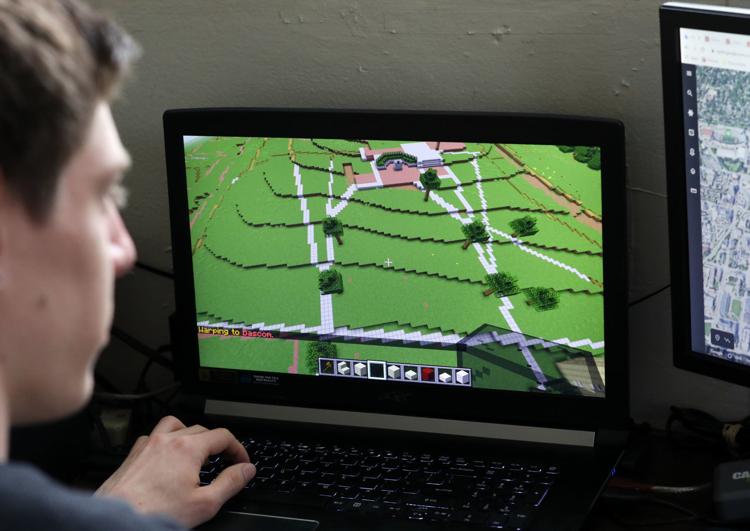 Covid Public Employees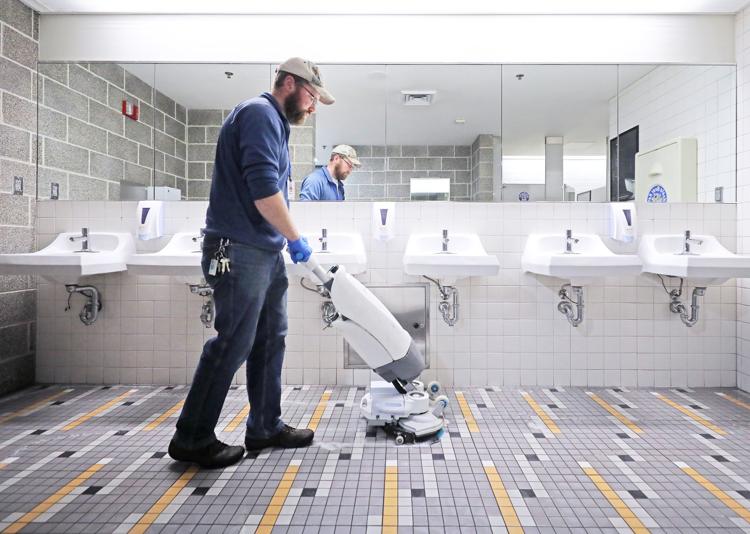 Act of Appreciation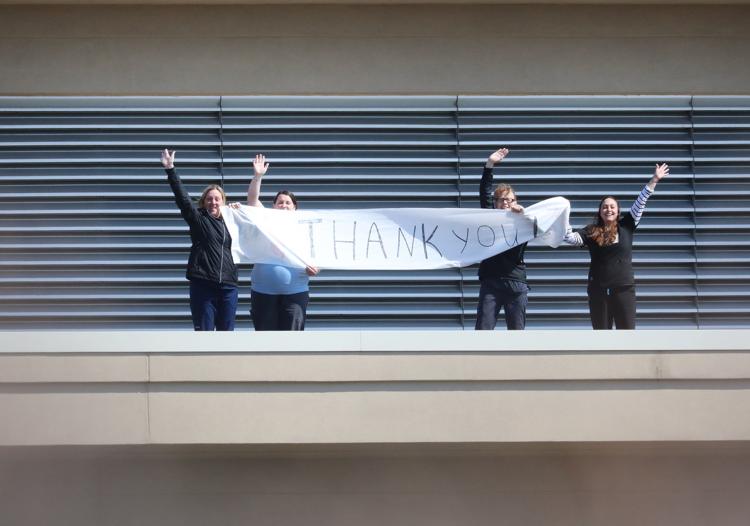 Brazelton with video screen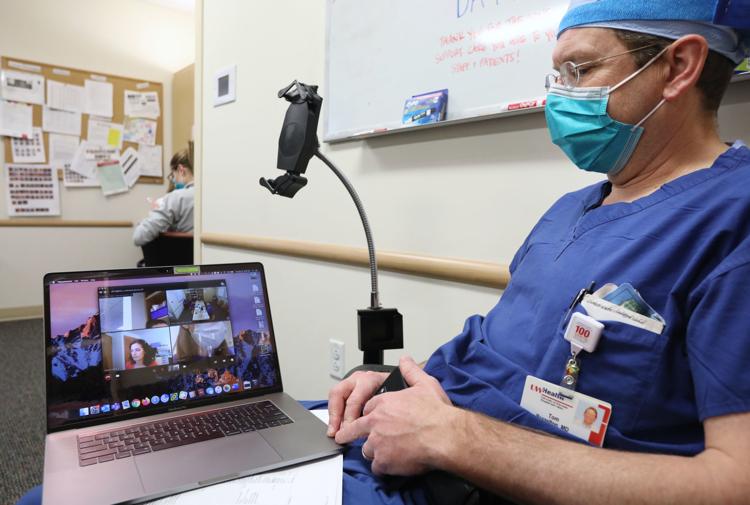 Saris stays busy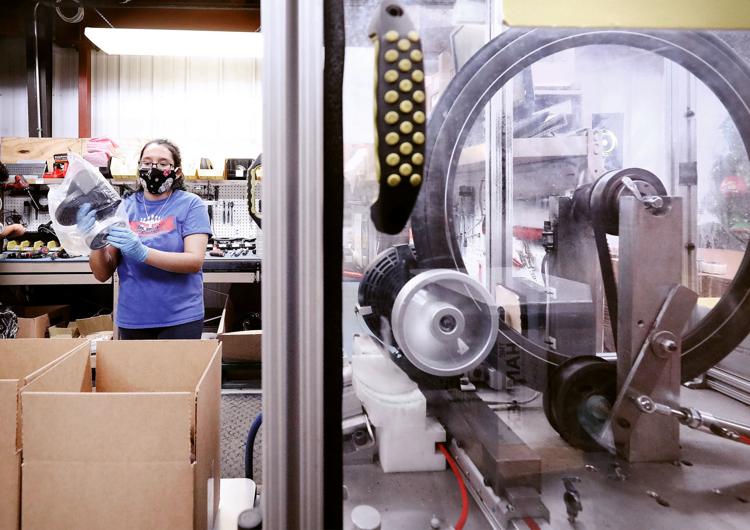 Absentee ballots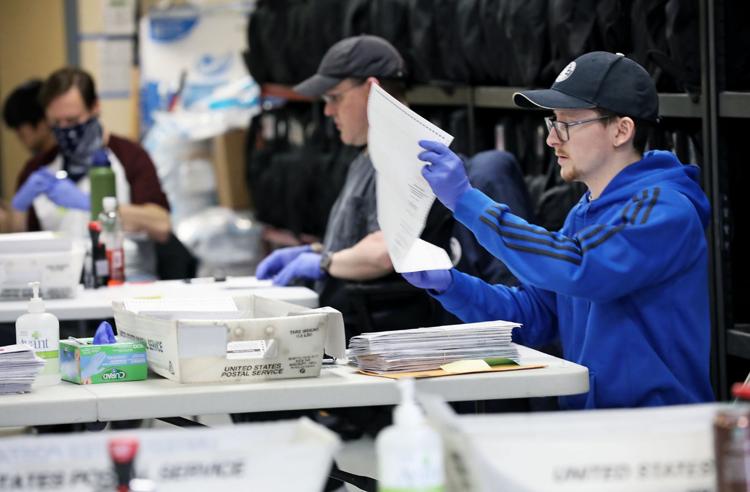 UW Covid Testing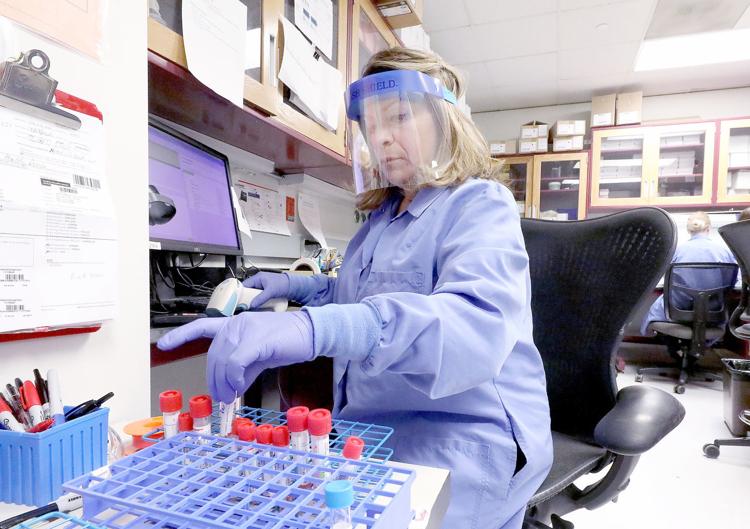 Covid State Parks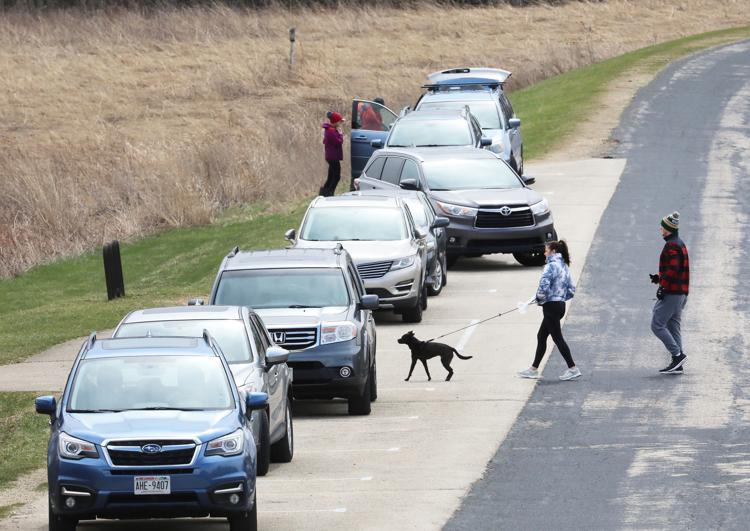 Easter baskets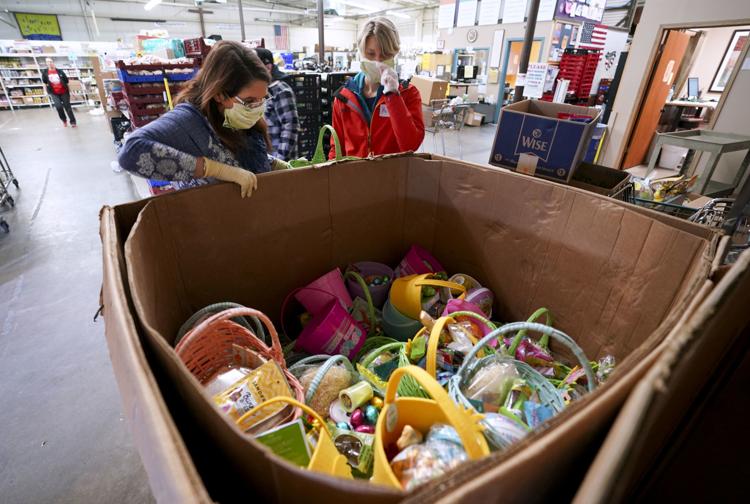 As social distancing progressed into an official order to stay in our homes, Madison has started to look more like an empty shell rather than …
Election Day with COVID-19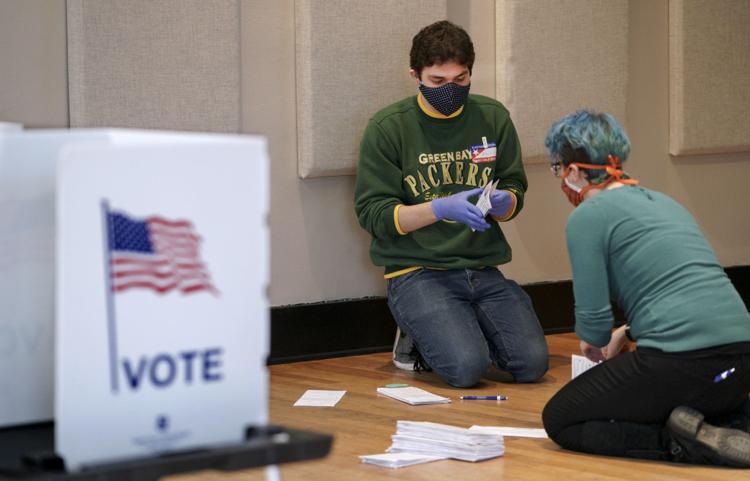 COVID-19 Journaling Project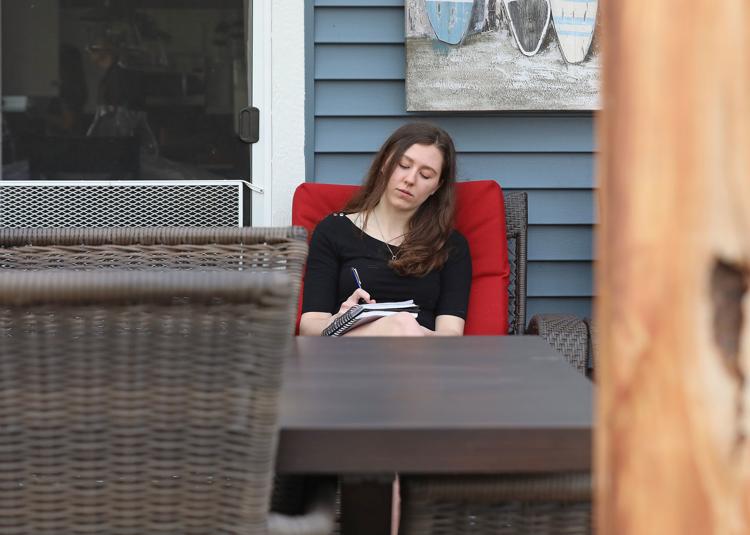 Election Day protest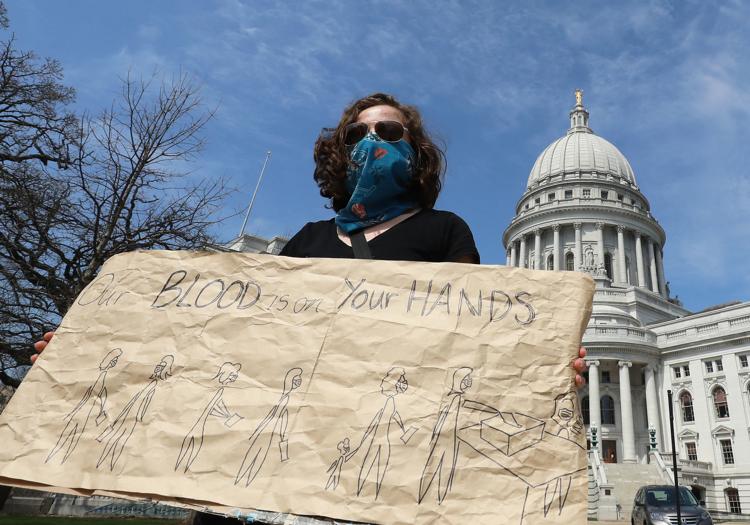 Election Day with COVID-19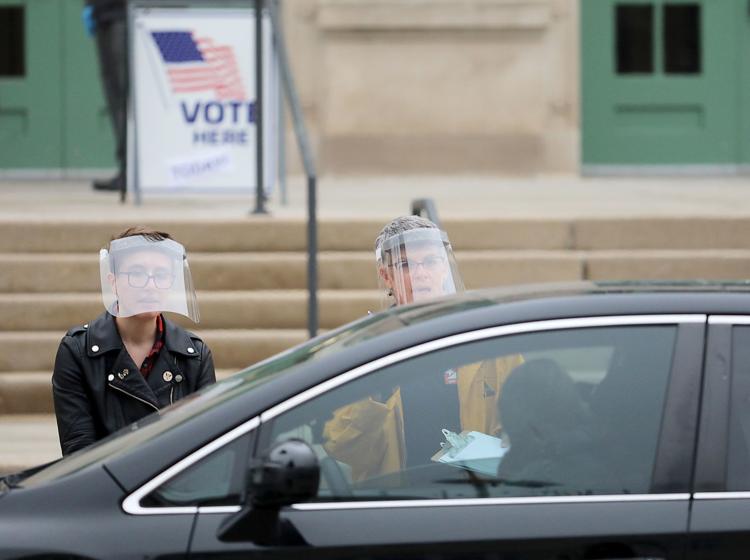 Honoring Essential Workers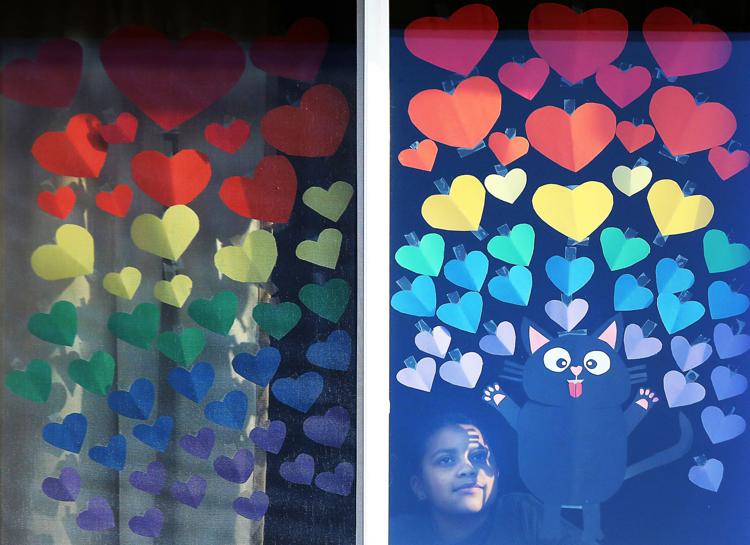 Metro Transit Butler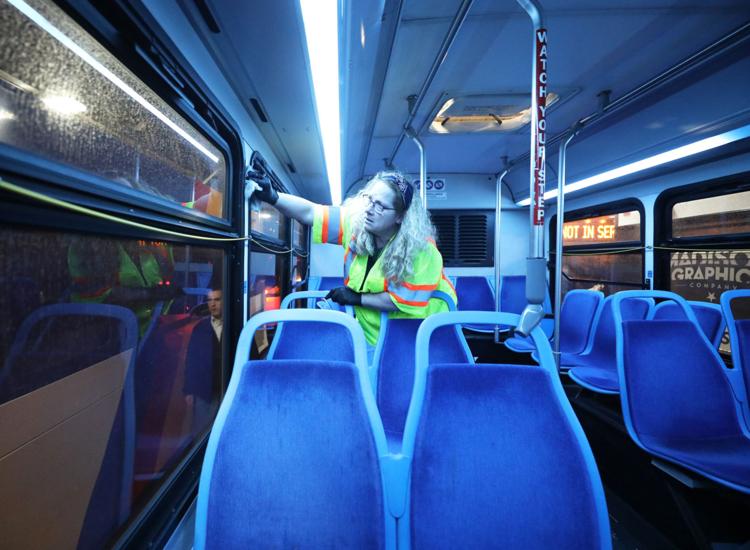 Election set for Tuesday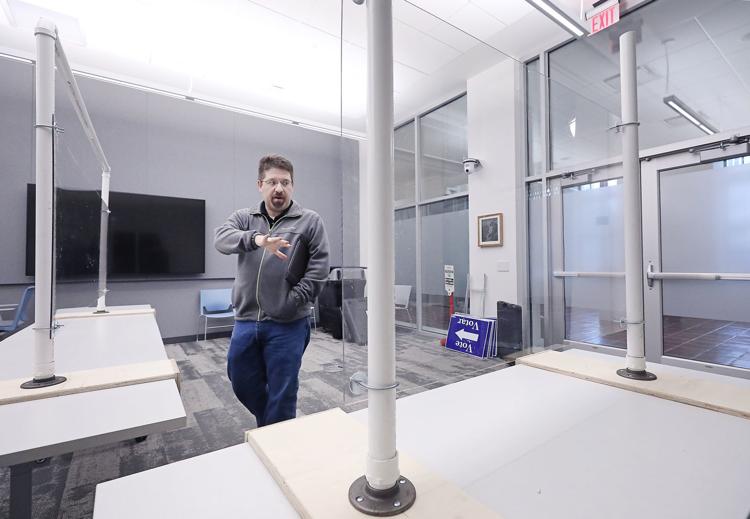 Robots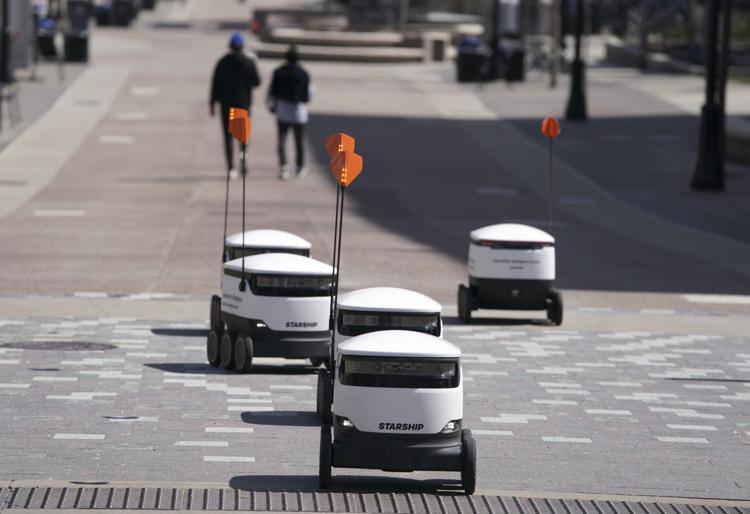 Nolan family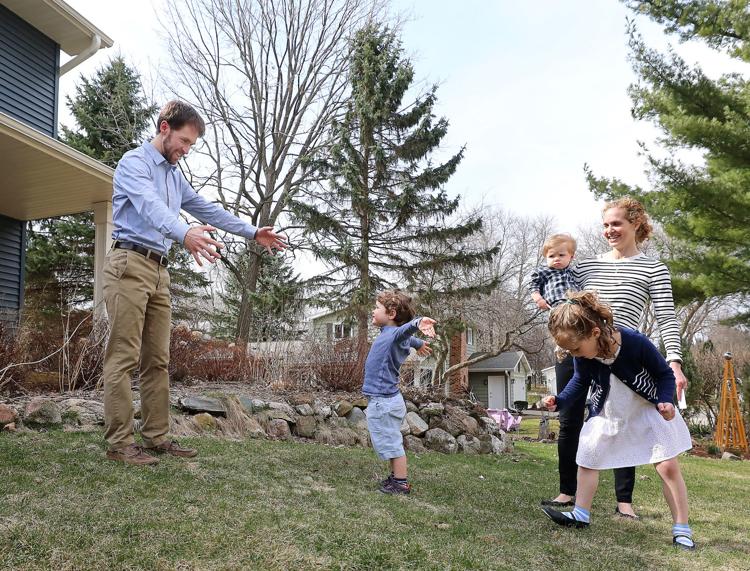 Stressed over closure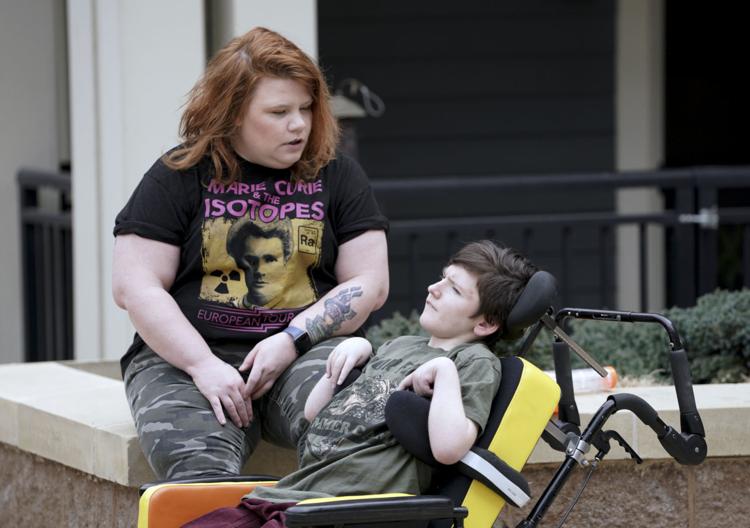 Amy Shircel, former COVID-19 patient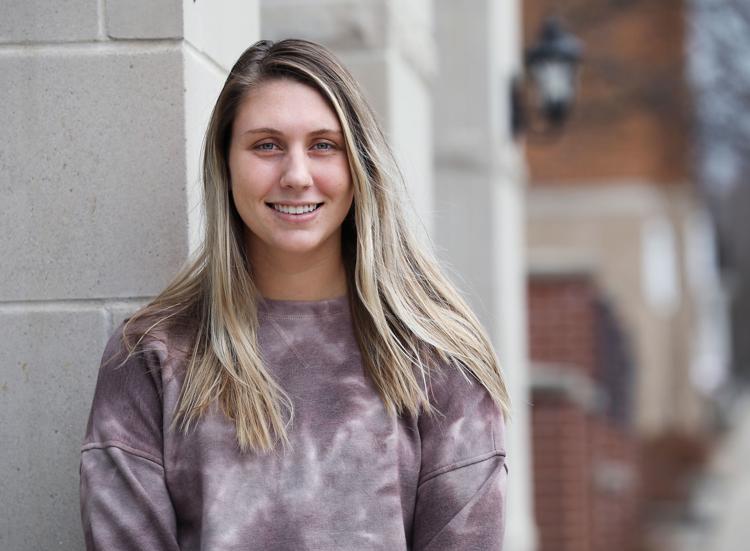 COVID-19 retail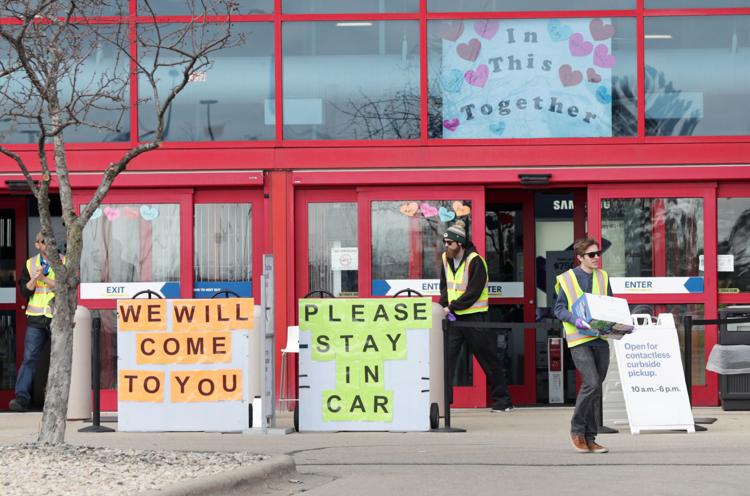 Playground closed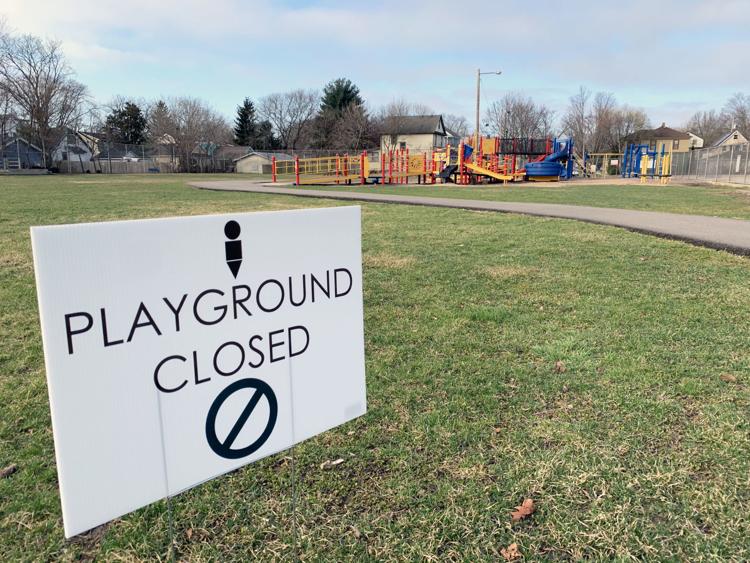 Little Library closed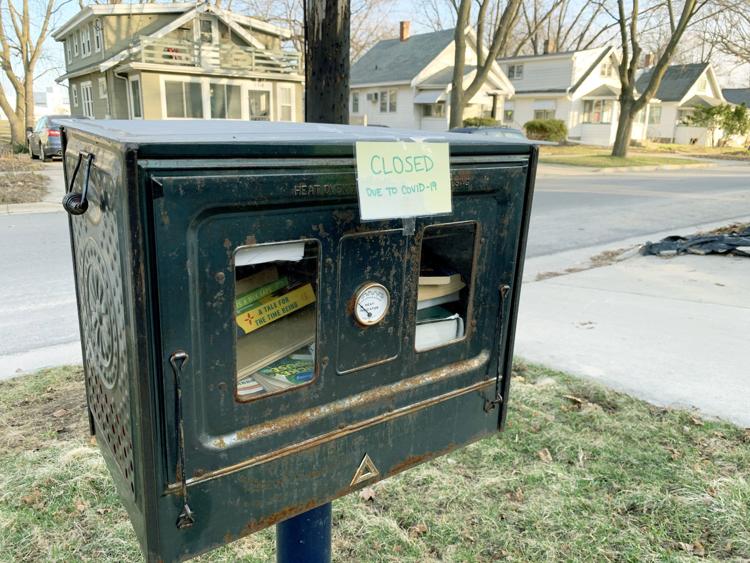 Entryway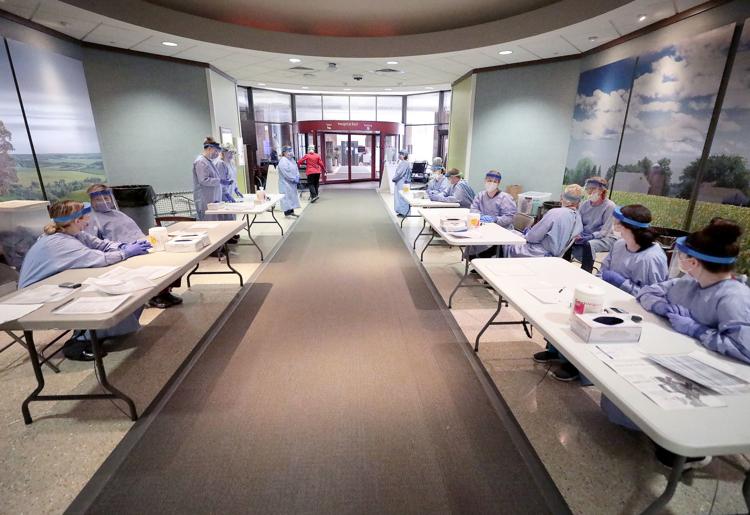 Face shields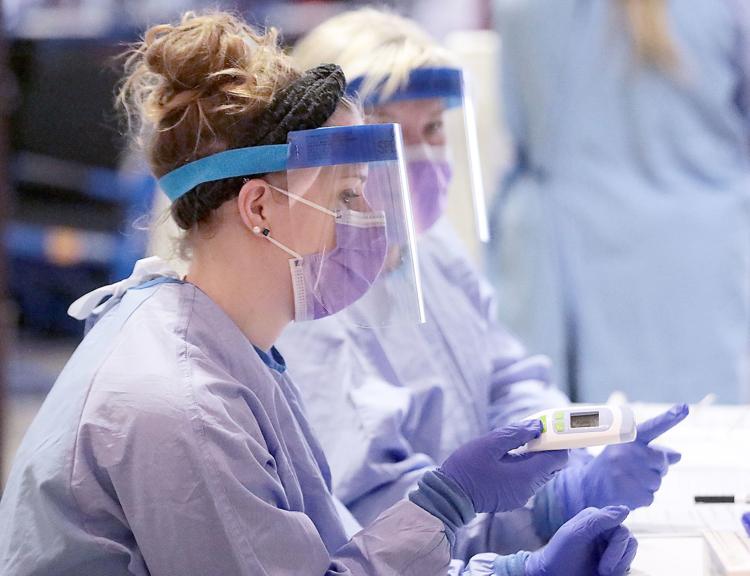 Carwash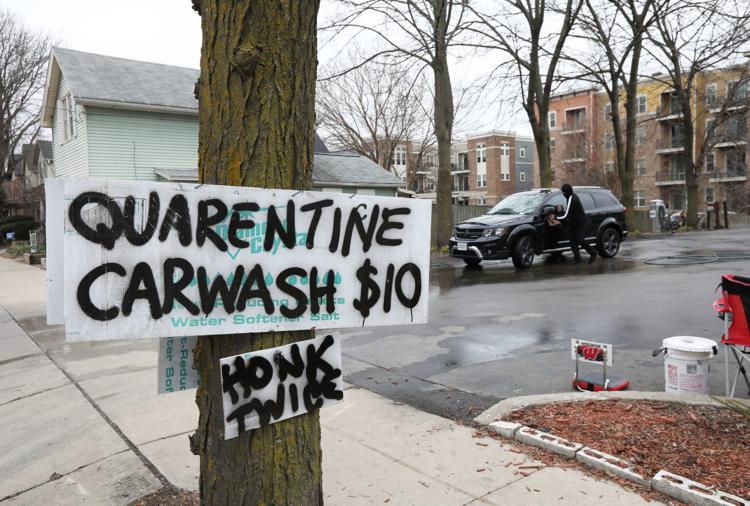 Rent strike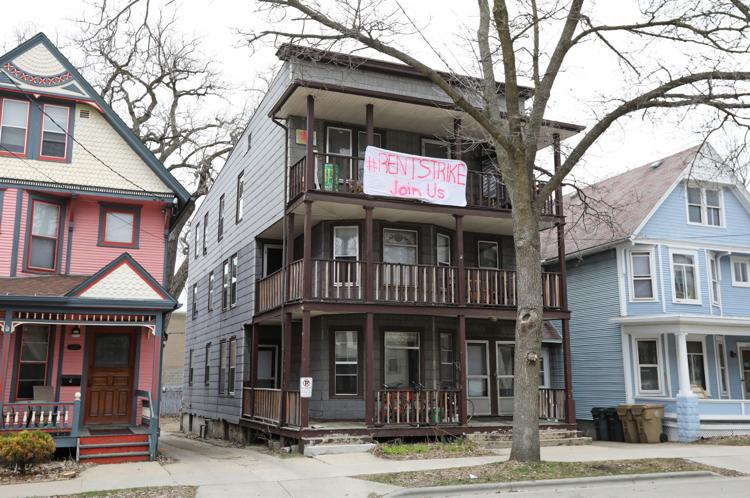 Election COVID-19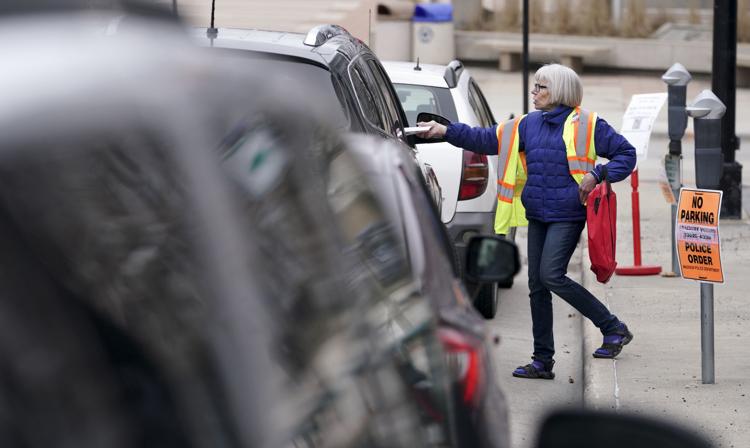 Precious Cargo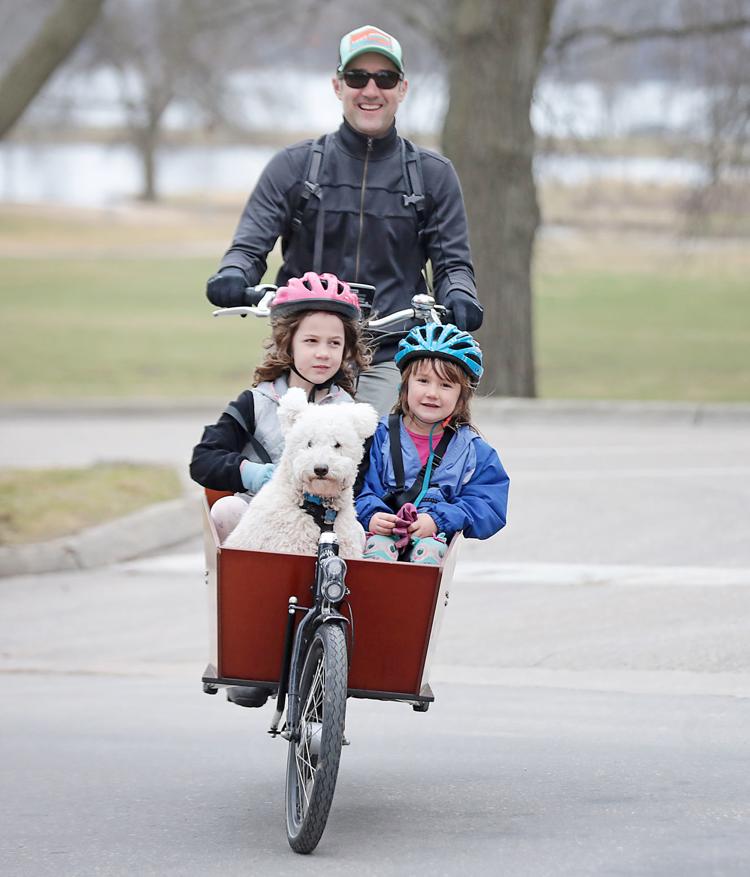 Chad Backes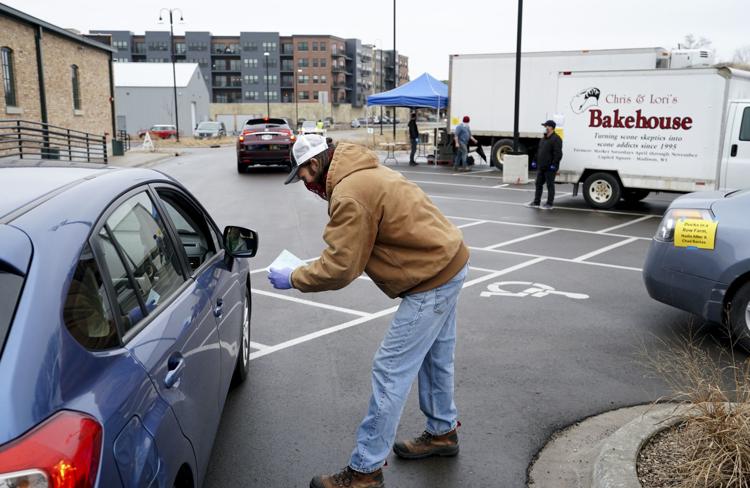 Lori and Chris Robson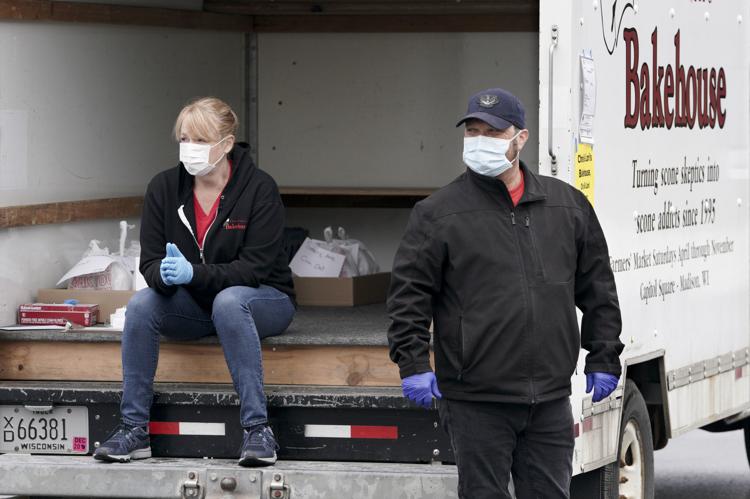 Tourism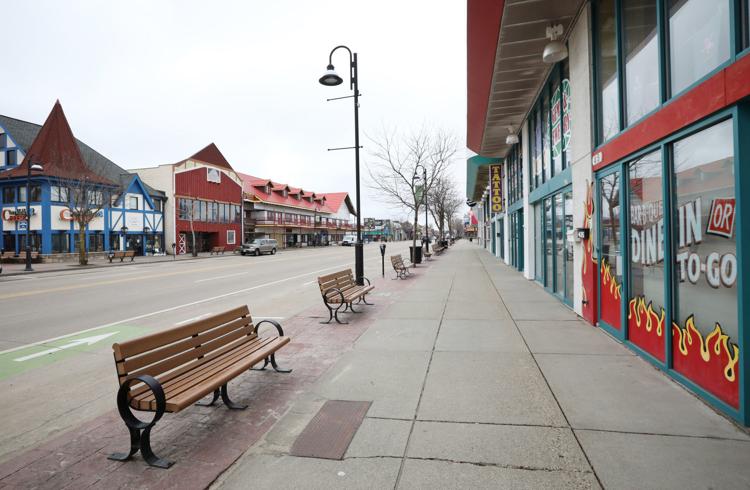 Tourism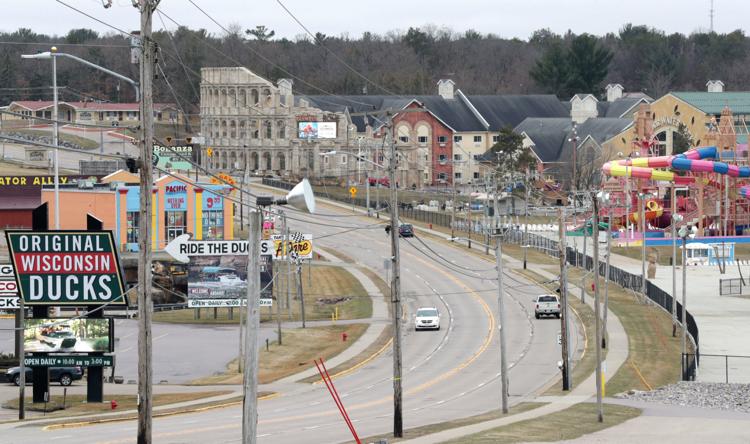 City Church live stream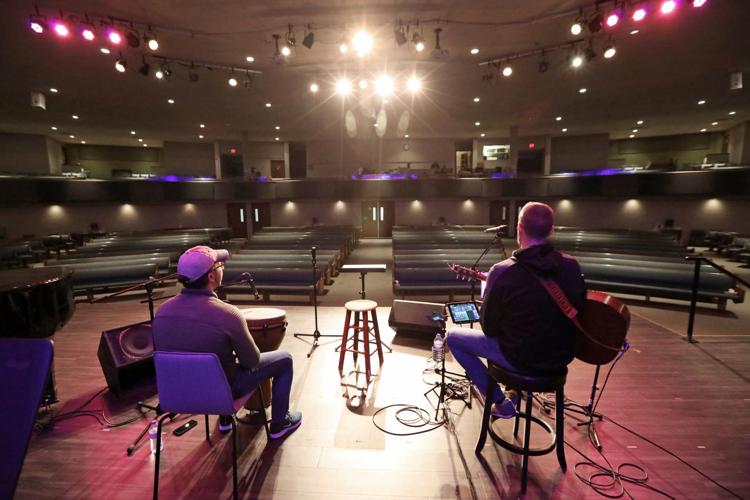 Covid Funerals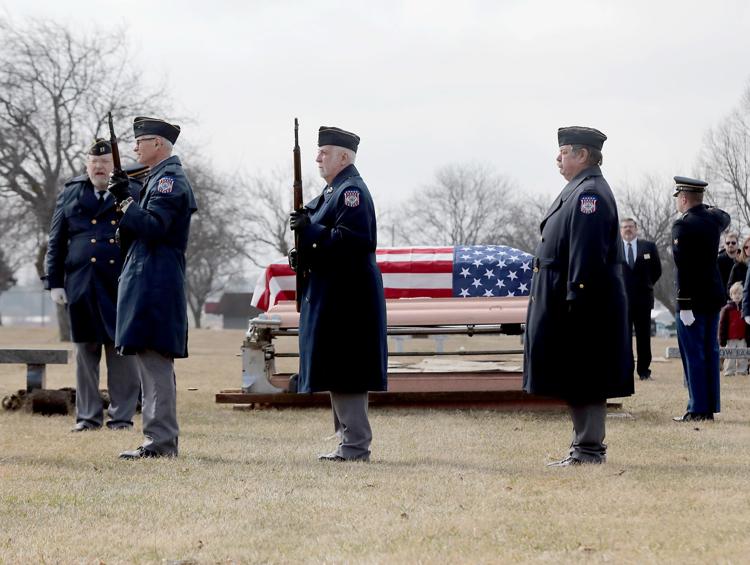 Covid Funerals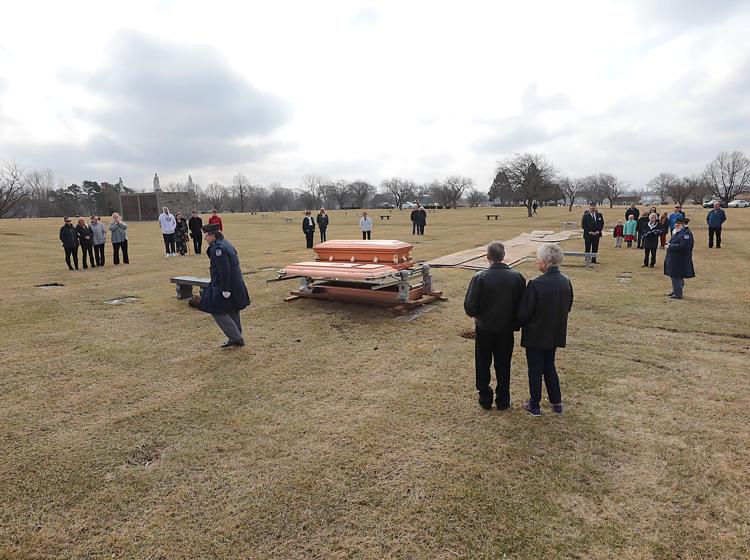 COVID-19 Sewn Masks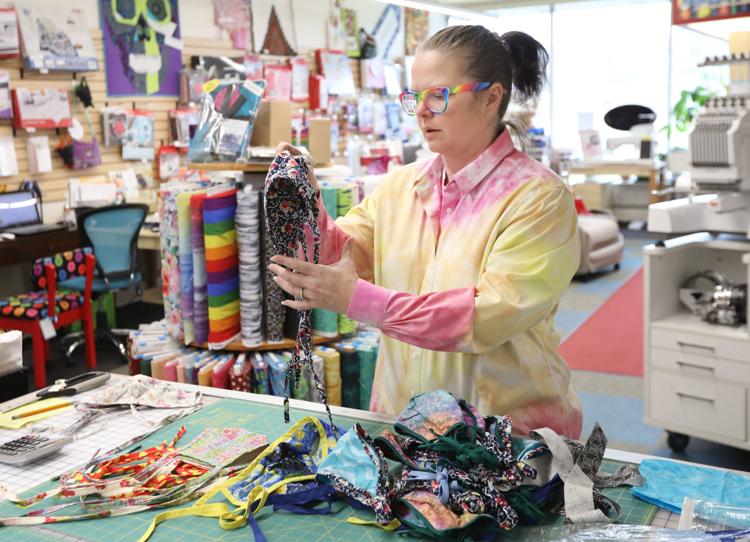 Traffic changes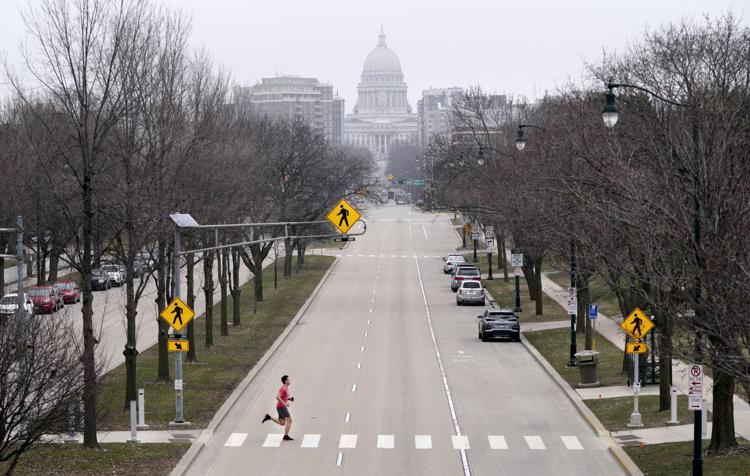 John Hicks getting a meal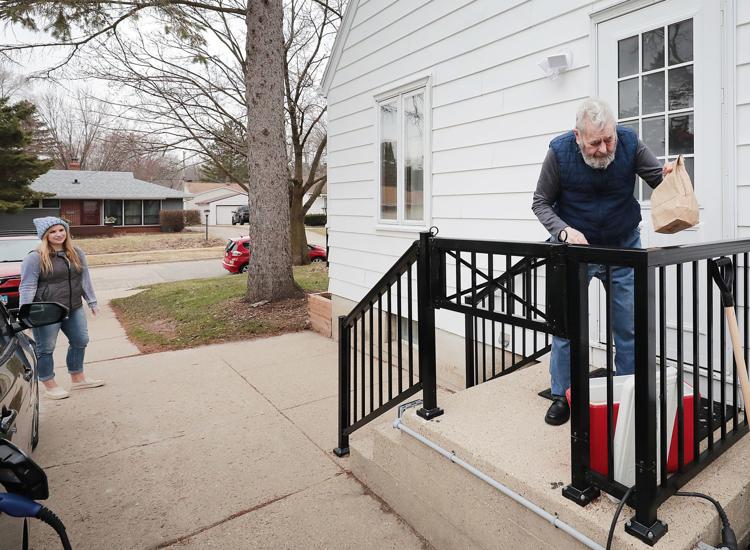 Rachel putting food in cooler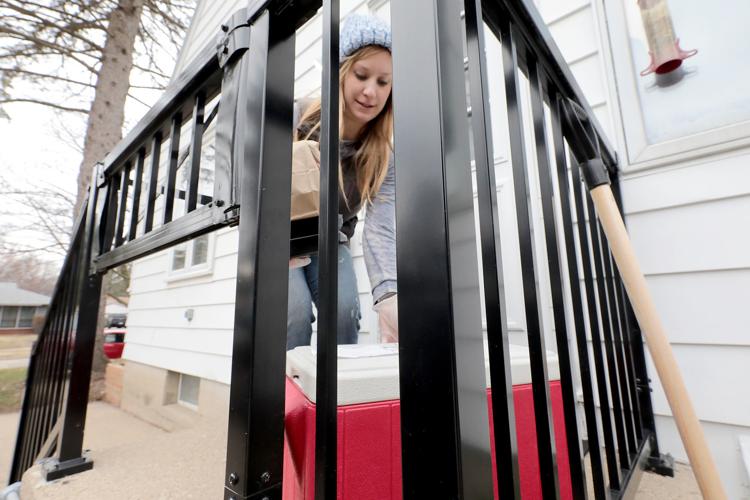 Mock Senate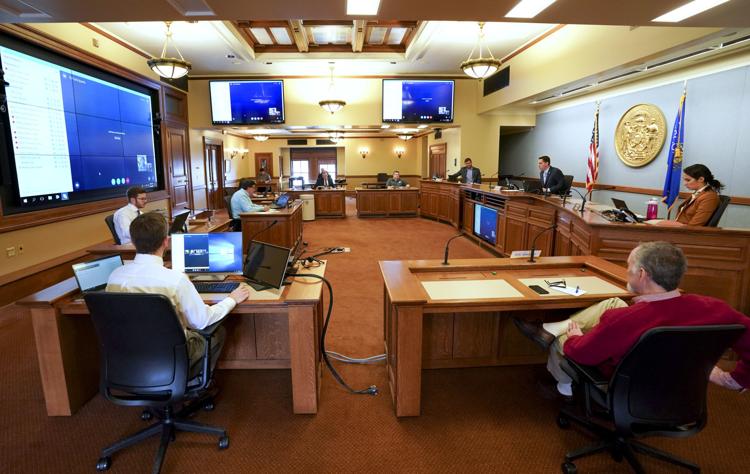 COVID-19 Ventilators 1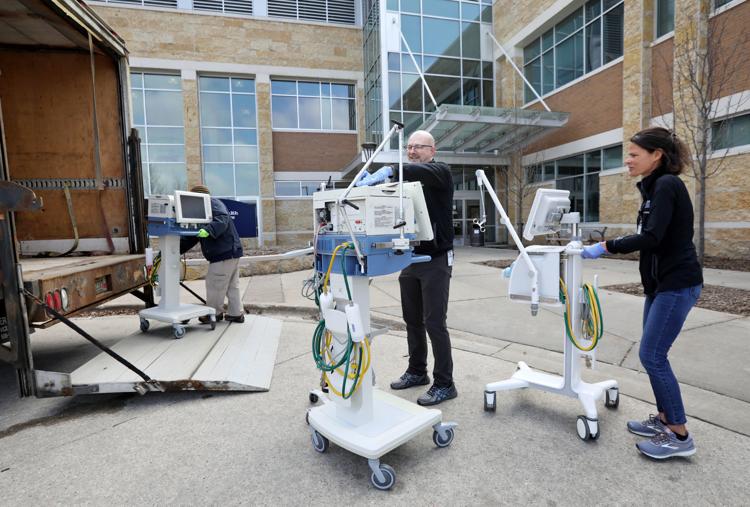 Covid Golf Courses 1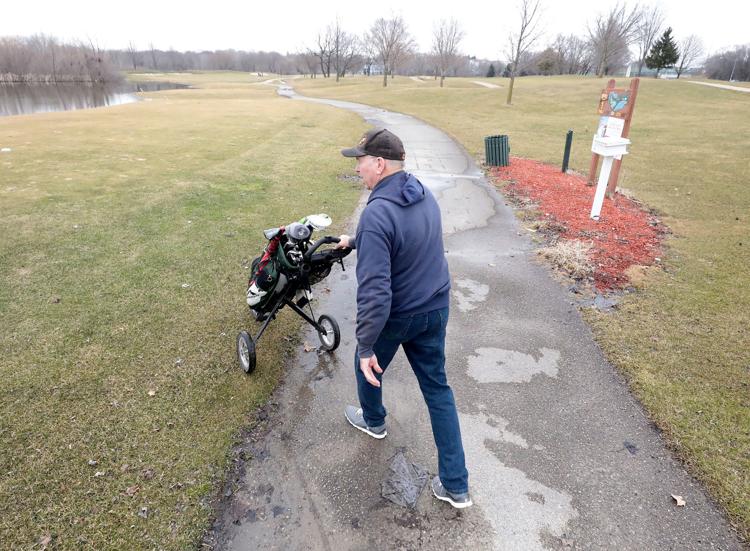 Tony Evers to order nonessential businesses to close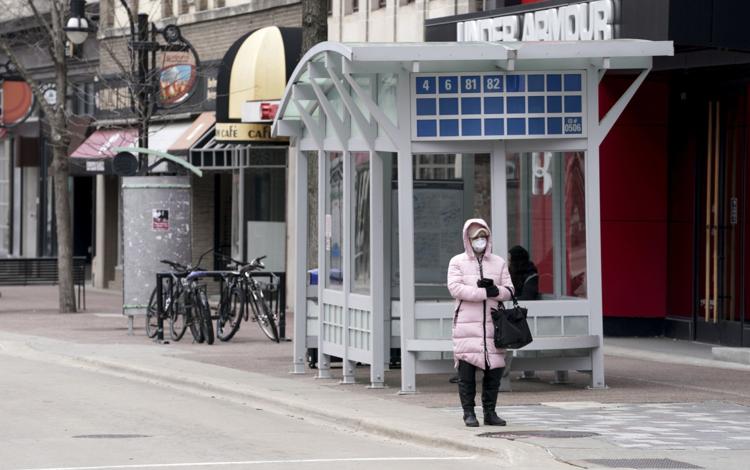 Tony Evers to order businesses to shut down to battle COVID-19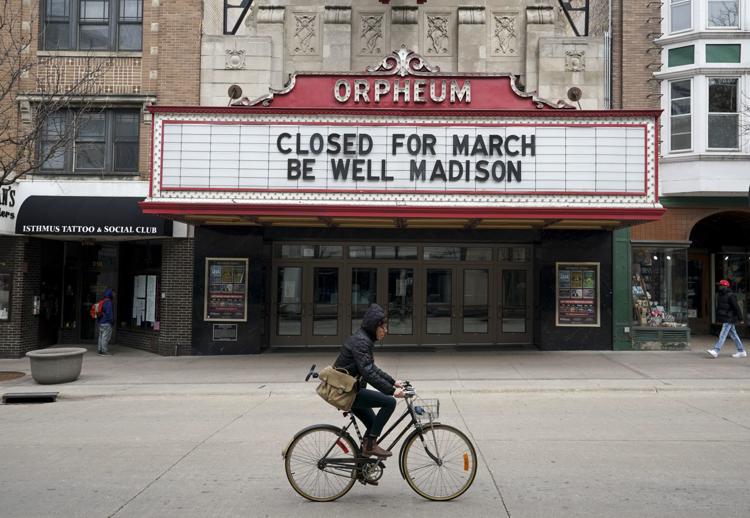 COVID-19-Bars and Restaurants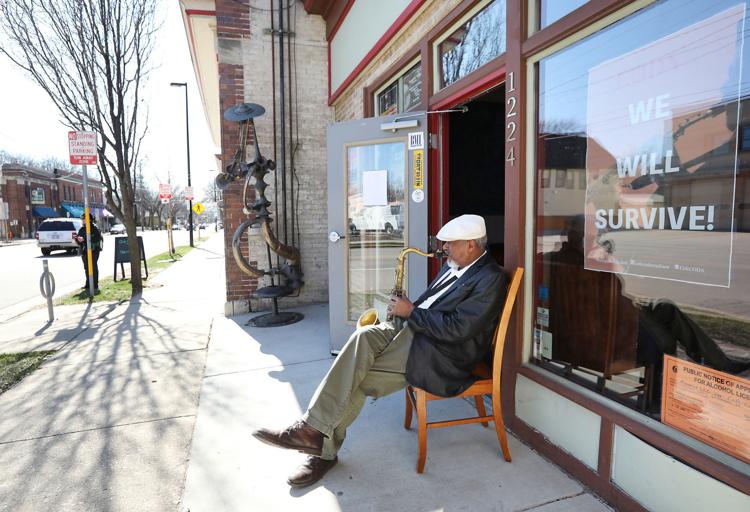 COVID-19 UW Virtual Match Day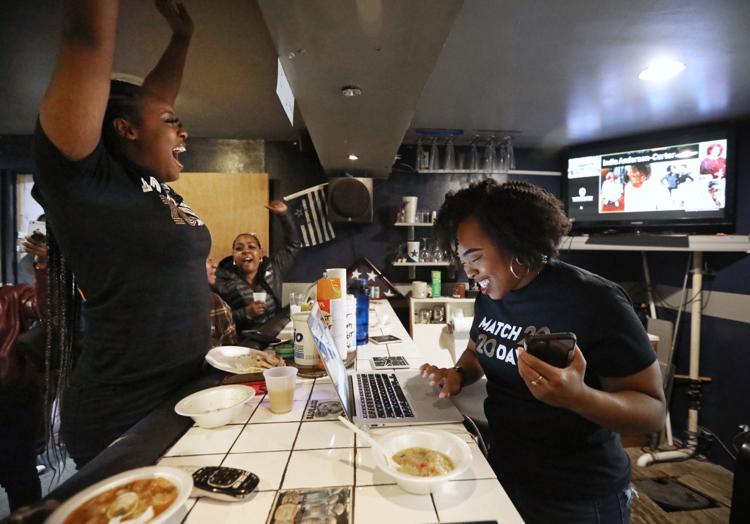 Covid State Street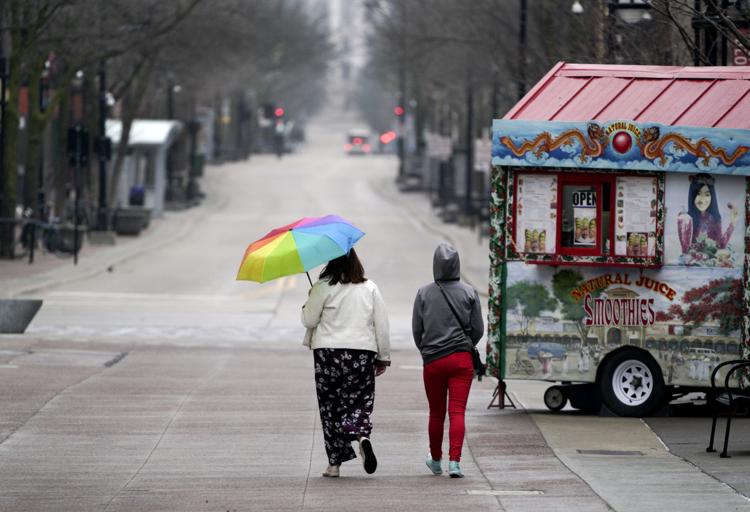 COVID-19 daycare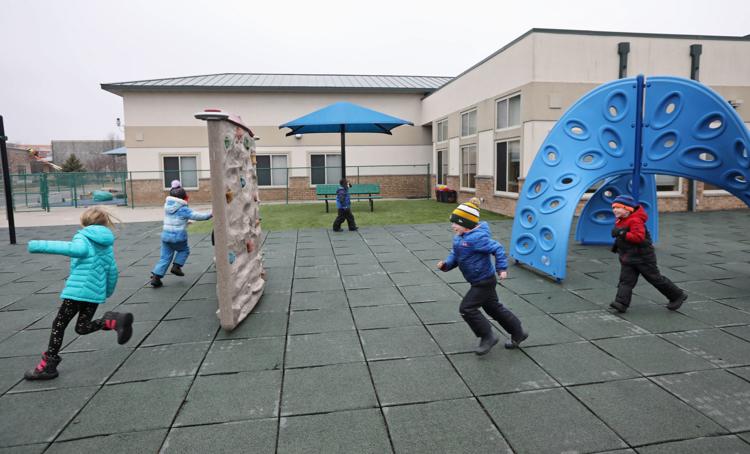 COVID-19 daycare
Barber Sherman Plaza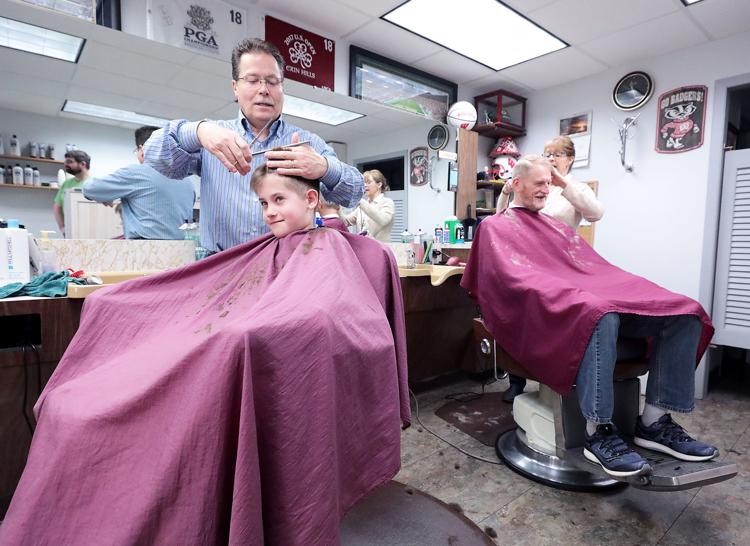 COVID-19 schools
COVID-19 schools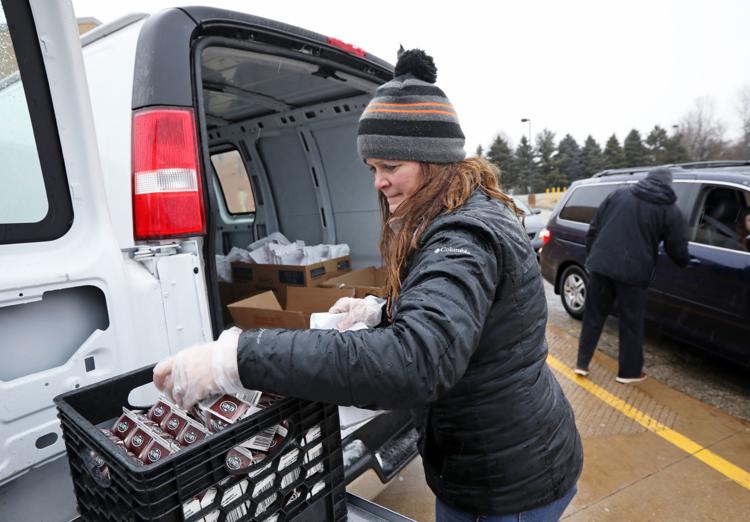 UW Moving to Online Only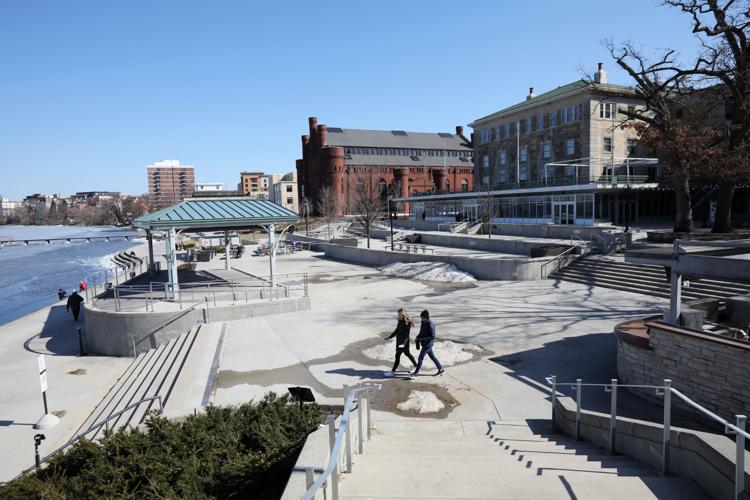 UW Moving to Online Only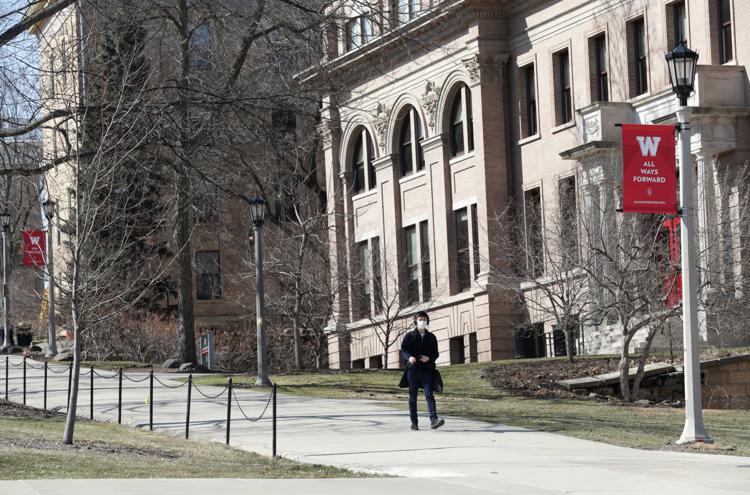 Covid Outdoors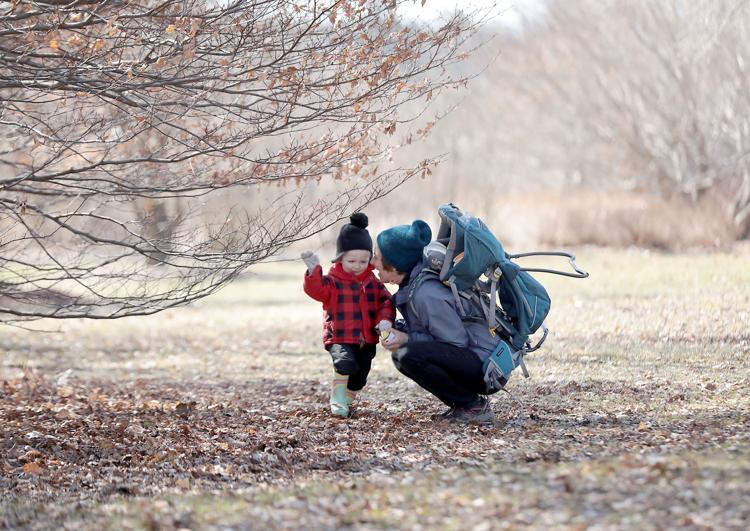 Covid Outdoors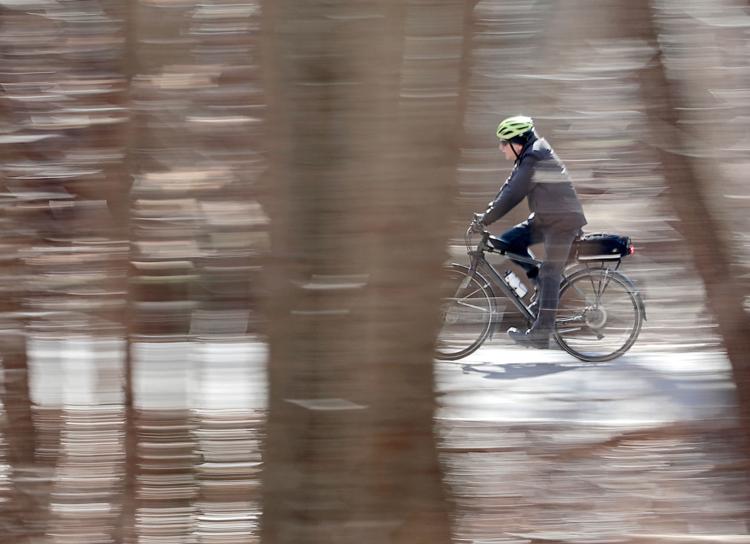 Stocking bags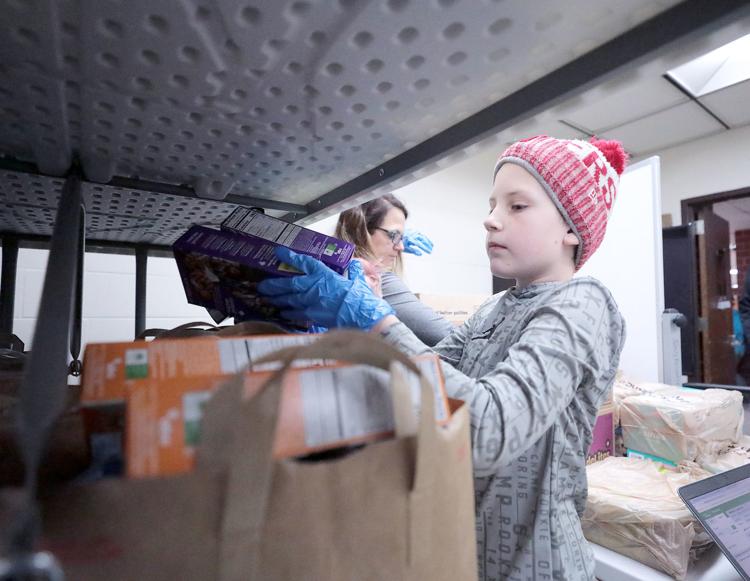 Madison school meals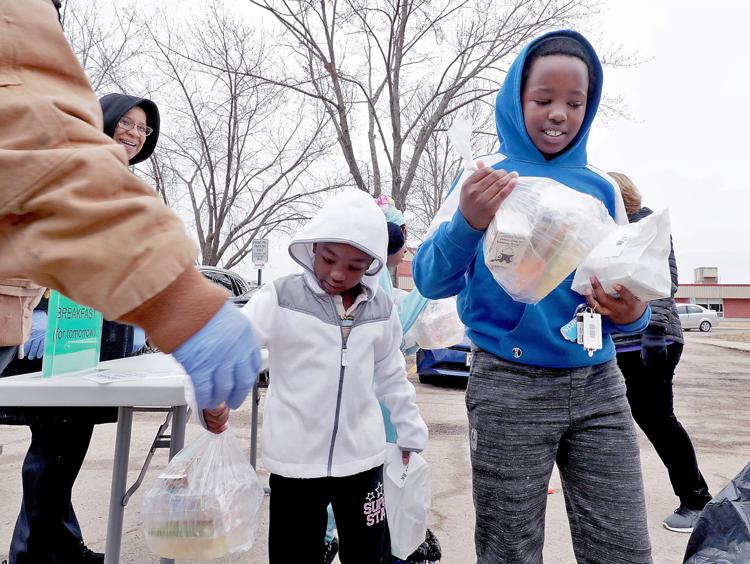 Hawk's Bar & Grill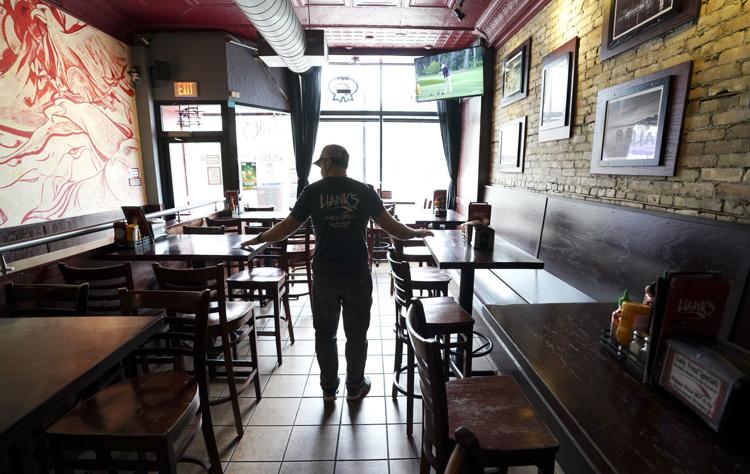 State Street -- Coronavirus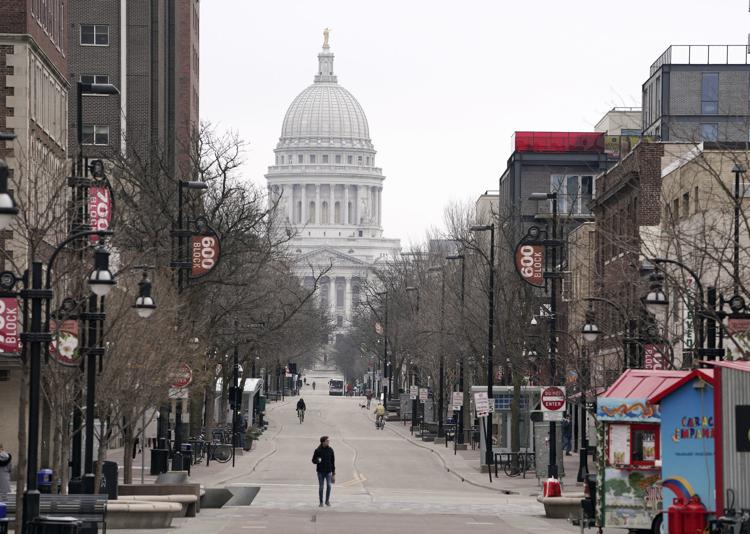 Speaking to changes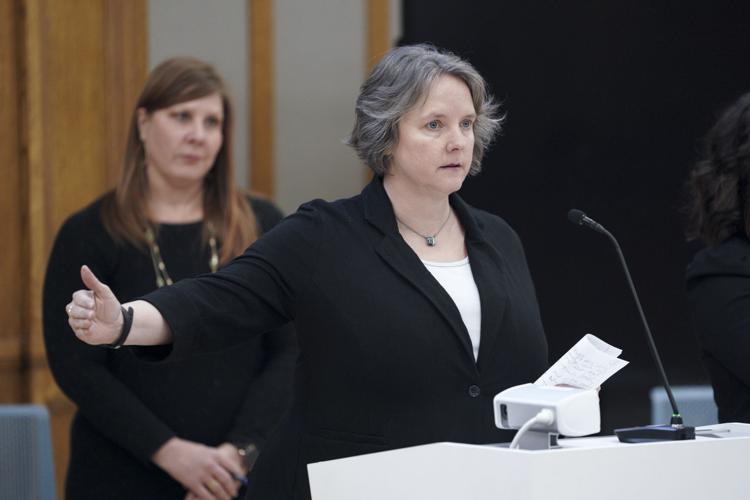 Jenifer Street Market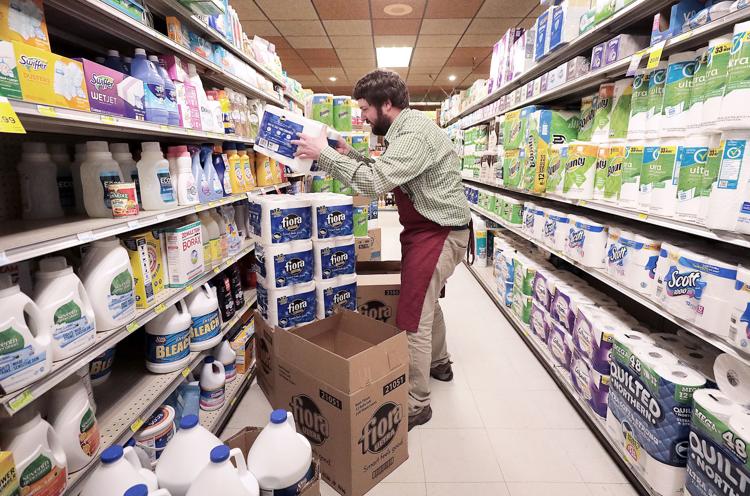 COVID-19 coronavirus UW-Madison campus dorm move-out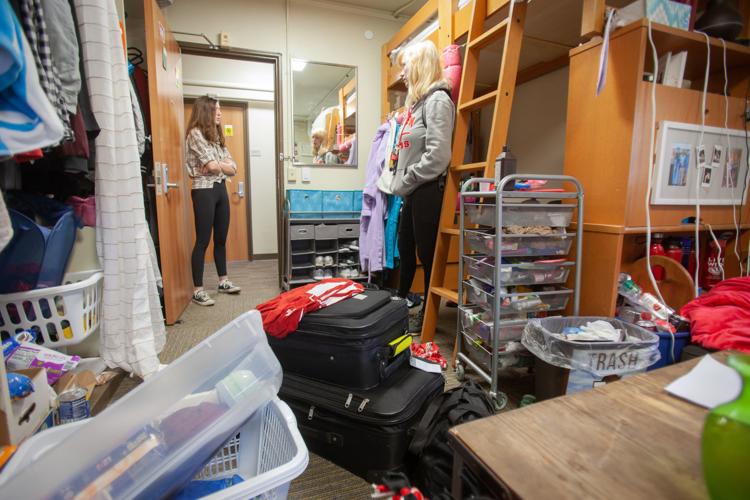 School closure news conference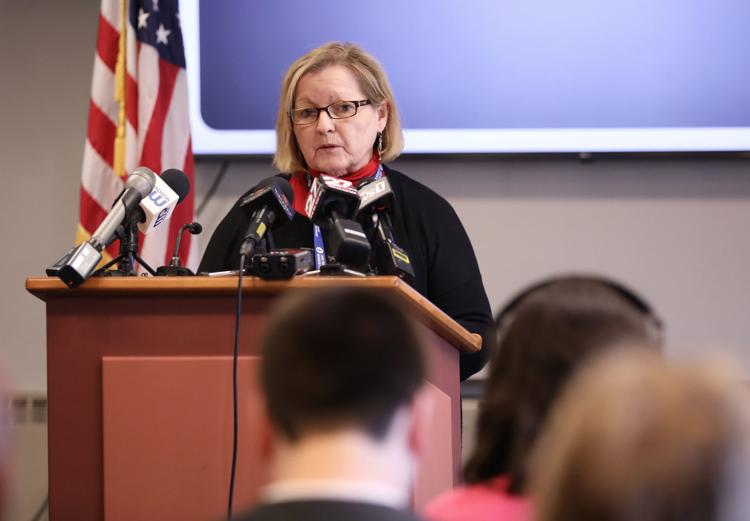 Coronavirus cleaning at UW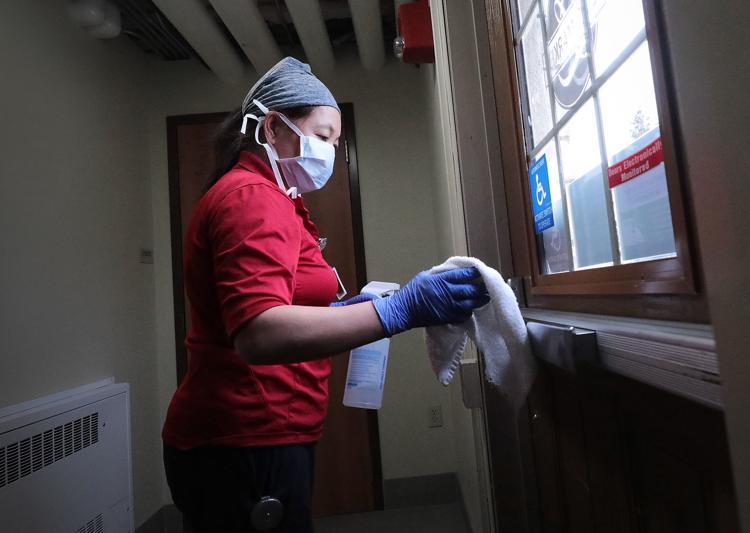 UW Spring Break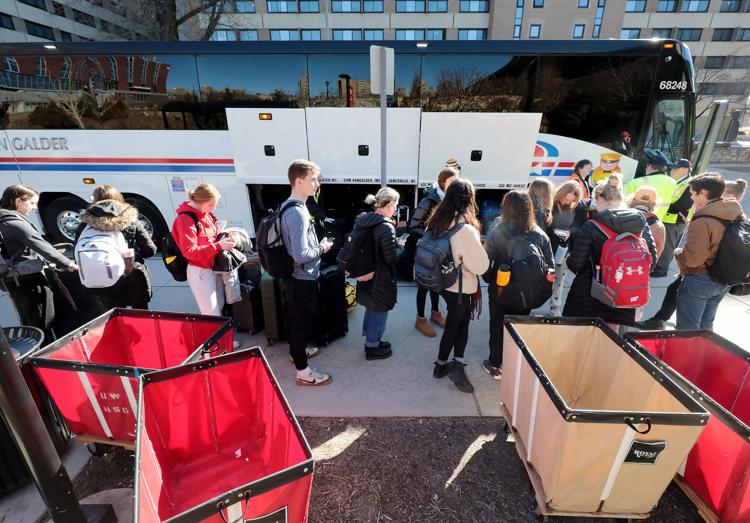 UW COVID-19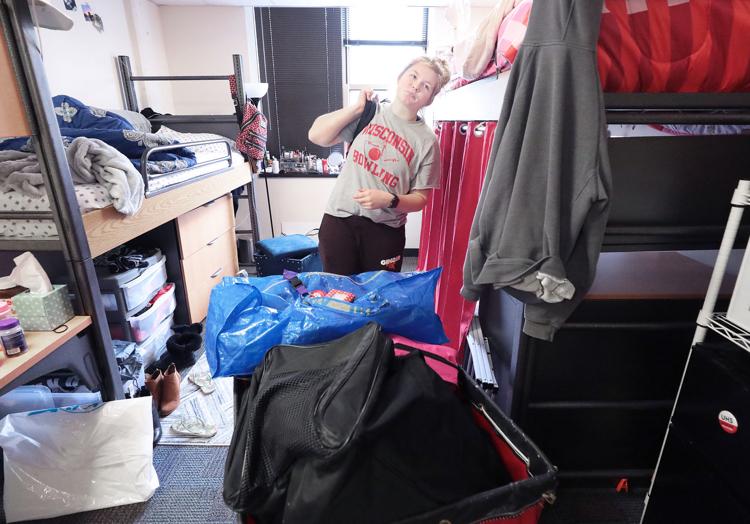 UW COVID-19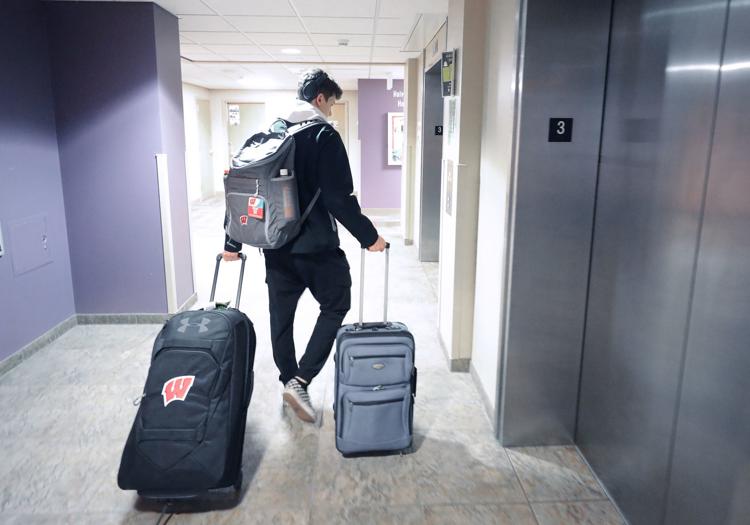 Evers news conference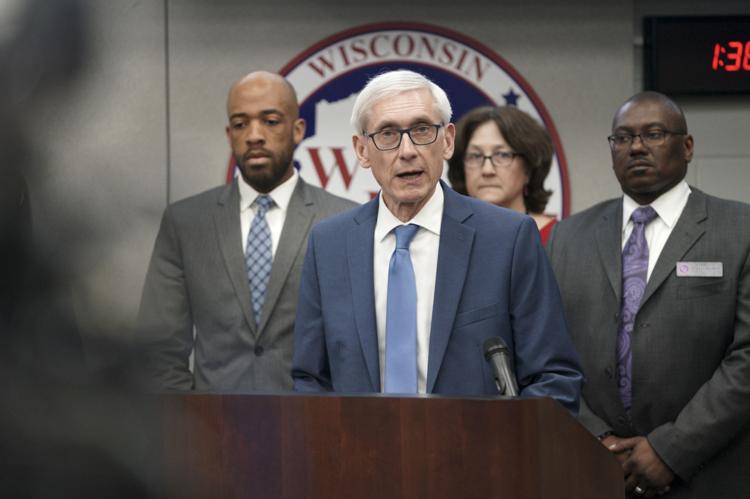 UW Covid-19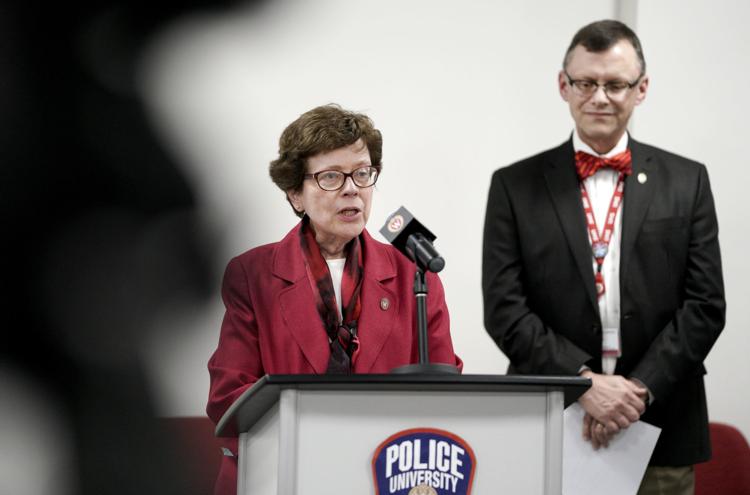 COVID-19 News conference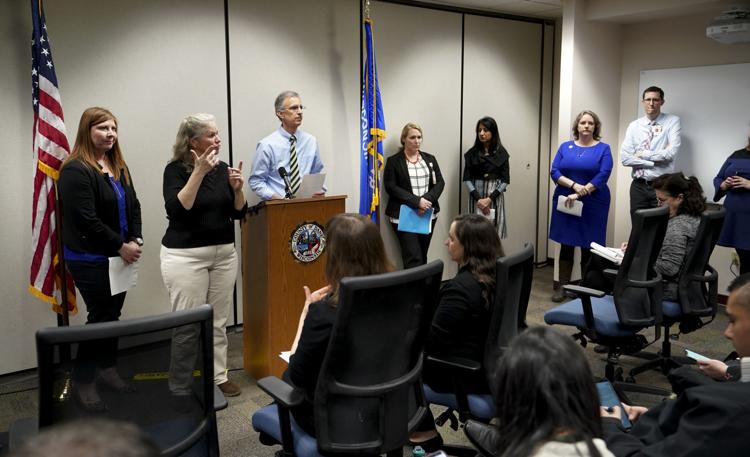 Safdar, Rhodes-Conway and Parisi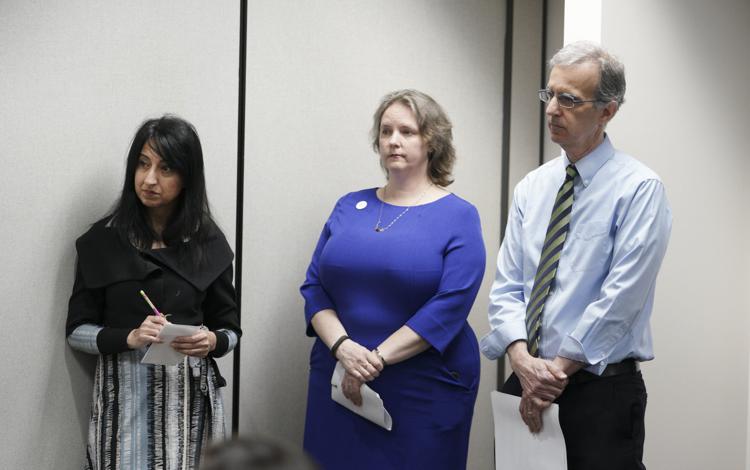 Concerned about COVID-19?
Sign up now to get the most recent coronavirus headlines and other important local and national news sent to your email inbox daily.