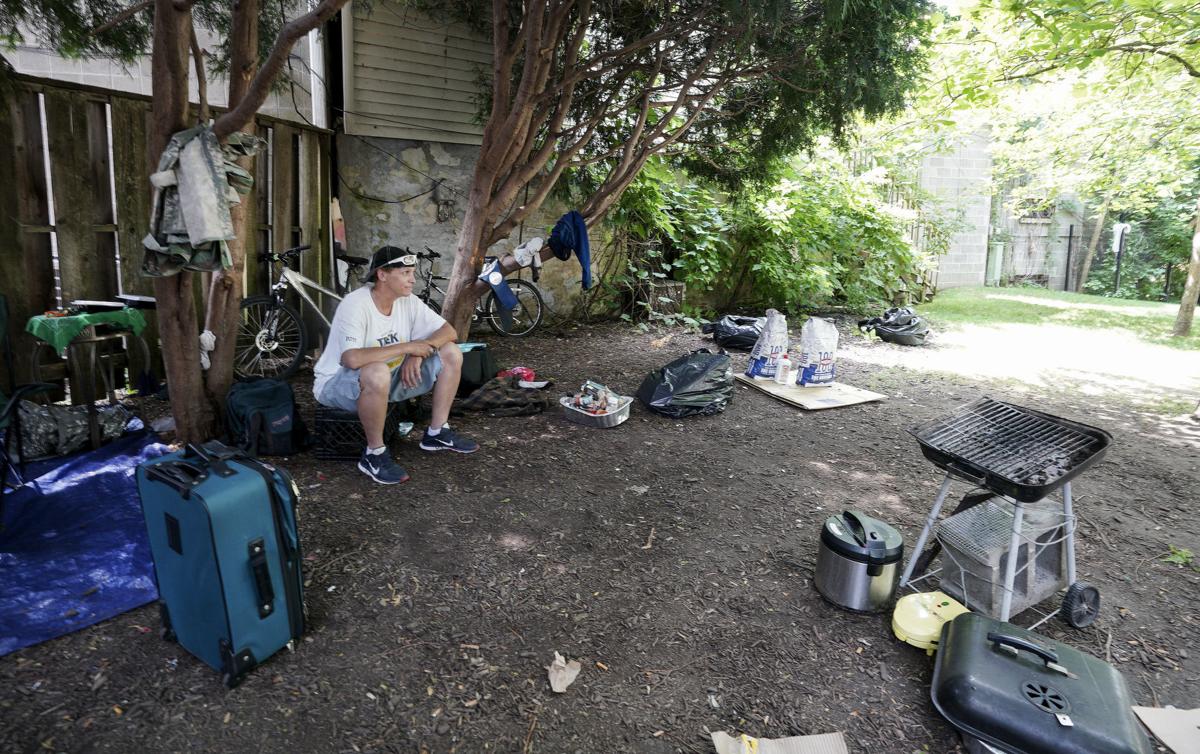 The smell of a charcoal grill wafted through the air at Peace Park on State Street Thursday afternoon.
A group of about 10 people, many experiencing homelessness, sat on crates and other objects, chatting with each other in the back corner of the space.
Some had possessions in suitcases or bags. A few bikes lined the back fence of the encampment. A cardboard box served as a makeshift table. A tarp hung up in a tree provided some protection from the elements.
Frederick Burton, who is homeless, has been coming to Peace Park since the unrest and looting on State Street that occurred after protests at the end of May. He said those who gather in the park have formed a sort of small community. They help each other find food, play, cry, sleep and share stories, he said.
"They come here, it's a safe haven," Burton said. "Everybody's welcome."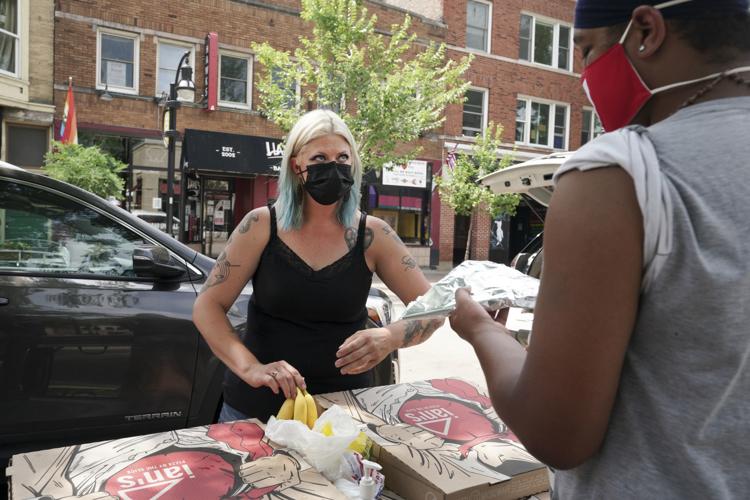 Although they are allowed to gather in the public park during the day until it closes at 10 p.m., they have drawn complaints about behaviors including drinking alcohol, drug use, harassing residents, throwing bottles at people, fights, aggressive panhandling and sleeping in the park overnight.
On Thursday at about 1:40 p.m., a man at the park stabbed another man, leaving the victim with a potentially life-threatening injury, Madison police said. Officers detained and questioned a suspect. The victim was undergoing surgery late Thursday afternoon.
Ald. Mike Verveer, 4th District, who represents the area, said the stabbing involved two people who knew each other.
Beth Maglio — outreach director of the Friends of State Street Family, which provides support for Madison's homeless — said the stabbing is not representative of the entire group of people who gather at Peace Park.
Maglio, who interacts with those at the park on a regular basis while doing work in the community, was at Peace Park earlier Thursday, handing out Ian's pizza and "survival gear" for people. She said they were "having a good time."
"I think that what you have there is a really vulnerable population," Maglio said.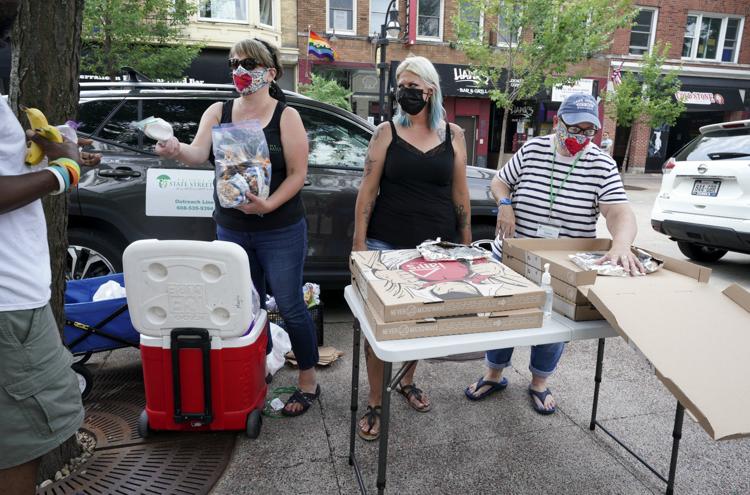 But Ald. Paul Skidmore, 9th District, said those in the park are creating "an unsafe situation" Downtown. He said police have not been effective at ending the bad behaviors, and local businesses feel the city is not supporting them. "They're frightened," he said.
Madison's Parks Division and the Police Department are working collaboratively to address the problems at the park. But Parks Superintendent Eric Knepp says there's not a quick solution.
"These are not issues you change or solve overnight — at least not well," Knepp said.
Pandemic driven
Verveer said people camping out in Peace Park started months before the looting and unrest in Madison that followed the local protests of George Floyd's death in Minneapolis police custody.
When businesses closed down and Madison residents sheltered in place to prevent spreading COVID-19, State Street became a "ghost town" in March and April, Verveer said.
"The reality is since the pandemic hit our community, more people have chosen to sort of camp out in Peace Park even though it is in violation of park rules," Verveer said, noting that some feared contracting COVID-19 inside a homeless shelter.
Maglio said others didn't qualify to stay in a medical hotel. She said people are sleeping in the park because it's well lit, and they want to be safe at night.
"The people who are going there are going out of need," she said.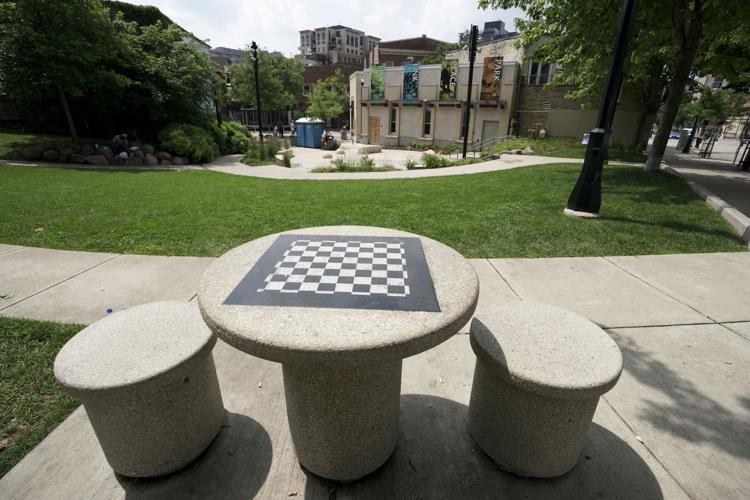 The city rented Porta Potties and a hand-washing station for nearby. For a while, Verveer said, the city was "looking the other way" because most of the ordinance violations were "relatively benign" and the city has great concern for those who are homeless.
Mayor Satya Rhodes-Conway issued an executive order on May 7 allowing temporary camps at some city properties. The order is largely to let homeless individuals camping outside stay where they are, and not encourage new encampments.
Peace Park is not one of the city properties approved for such an encampment, Knepp said.
Bad behaviors
Over time, the issues at Peace Park "festered" and "got out of hand," Verveer said.
Capt. Kelly Donahue, who is in charge of the police district that covers Downtown, said the department has been getting complaints about people sleeping, using drugs, drinking and not throwing away garbage.
Verveer said some individuals would harass residents as they walked past. Businesses told Verveer their employees and customers were also verbally harassed. Knepp said some have had bottles thrown at them.
In a June 18 incident, a 37-year-old Madison man was beaten by several men in the park while he was trying to find the owner of a lost cell phone, according to police. Verveer said other fights that have occurred in the park were between people who knew each other.
Donahue said it's important to note that the problem behaviors are not always coming from members of the homeless community. Verveer said people who are not homeless also hang out at the park during the day.
"I don't necessarily know that I would attribute all the issues in the park to people who are experiencing homelessness," Donahue said.
Education focused
Both Donahue and Knepp said police and Parks staff have focused on educating people that some of their behaviors, such as drinking alcohol in the park, are illegal.
"We will start to enforce those violations after we do some education," Donahue said.
Knepp said there may be some confusion about whether camping in city parks is allowed during the pandemic since some temporary camps are permitted. He said parks staff are reminding people that Peace Park is not one of those spots.
Knepp said they are also talking with individuals to see if they need help. He said they want to "get people the services they need, instead of aggressive enforcement."
Neighborhood officers have been working to build relationships with those gathering in the park. When Donahue joined officers at the park earlier this week, many knew the individuals by their first names, and some engaged in friendly banter with officers.
Donahue said those relationships can help diffuse tense situations or get individuals connected with social services.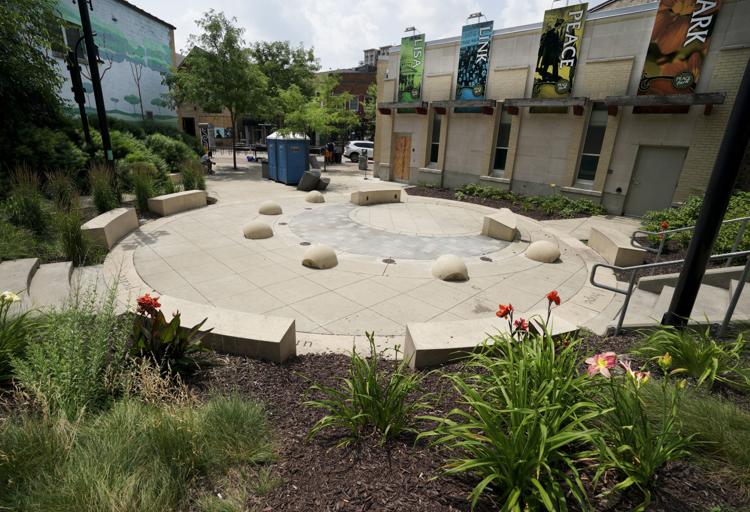 The Parks Division has worked to clean up food scraps and other garbage, Knepp said. They've also collected some abandoned property, which owners can retrieve from the city.
"Our goal is to make a public parks system that's welcoming to everyone — that includes our homeless and transient population," Knepp said. "We have members of that community in our parks every day across the system. We welcome them fully."
At the request of business owners and other residents, Donahue has increased foot patrols in the park and the overall police presence in the area. She is getting feedback that people are appreciating the extra patrols.
Safety of Downtown
Still, Skidmore is concerned that Downtown has become dangerous.
But Donahue said State Street and the surrounding areas are "very safe."
"I think that State Street certainly is facing some unprecedented challenges right now, but I think it's an overstatement to say that State Street is not safe," she said.
Maglio said although she's seen some people get heated, she has "never felt unsafe" while doing outreach at Peace Park.
She said it's important to have compassion and empathy for the "incredible amount of trauma and stress that people are in." Many have post-traumatic stress disorder or other mental illness, and being homeless is traumatizing on its own.
"We don't want to judge the way that they're responding to their trauma," Maglio said. "Instead we want to provide them some help, some friendship."
Verveer said he believes the Police Department's Central District is handling the situation well.
"I do think they're getting a handle on things," Verveer said. "I am very optimistic that Peace Park will return to a sense of normalcy sooner rather than later."
---
Photos: Madison's most dangerous intersections, as seen from space
No. 10: Packers Avenue and International Lane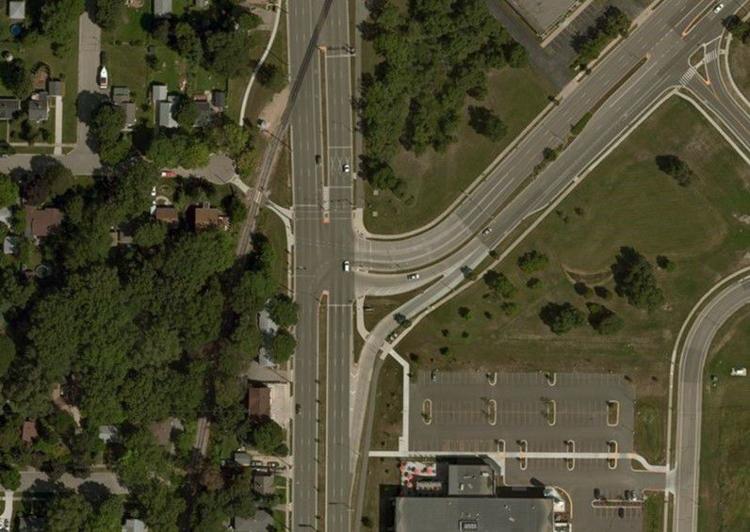 No. 9: Zeier Road and East Washington Avenue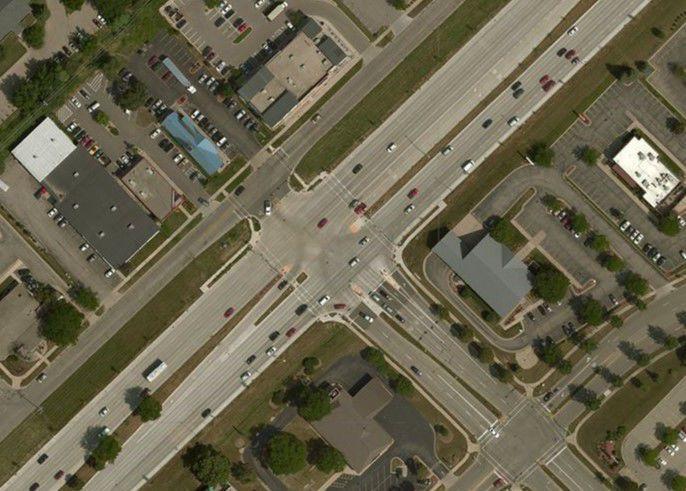 No. 8: South Park Street and West Badger Road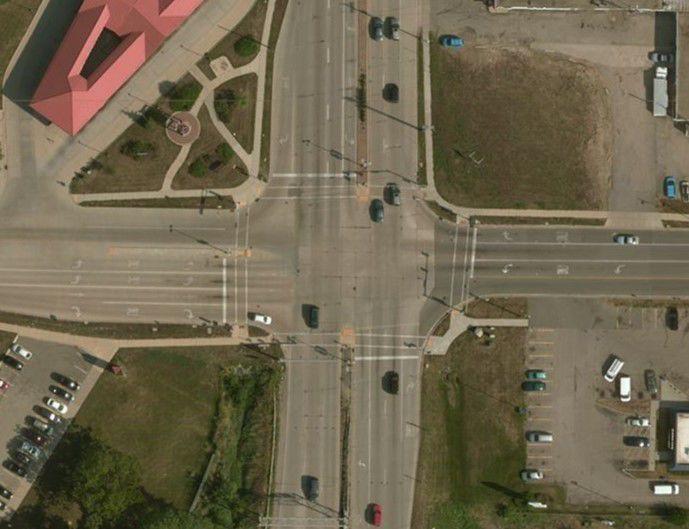 No. 7: Thierer Road & East Washington Avenue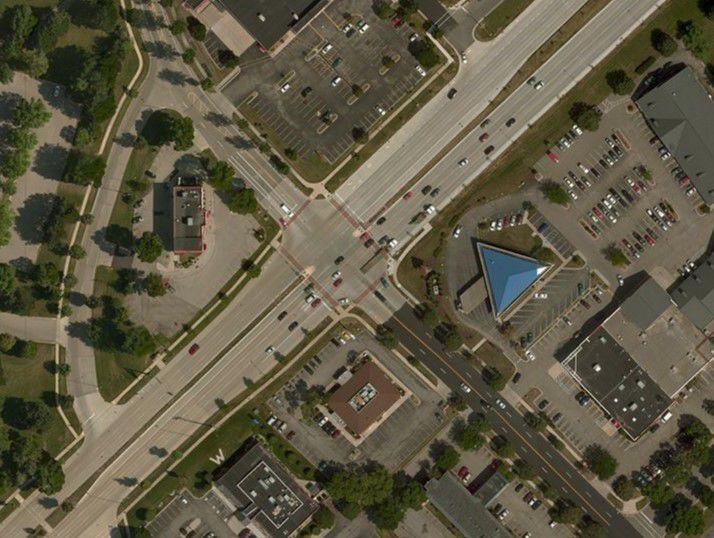 No. 6: North First Street and East Washington Avenue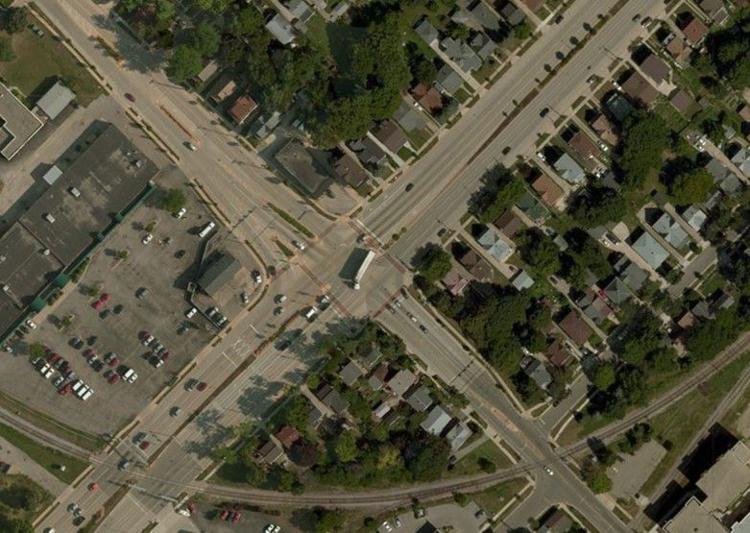 No. 5: Buckeye Road and South Stoughton Road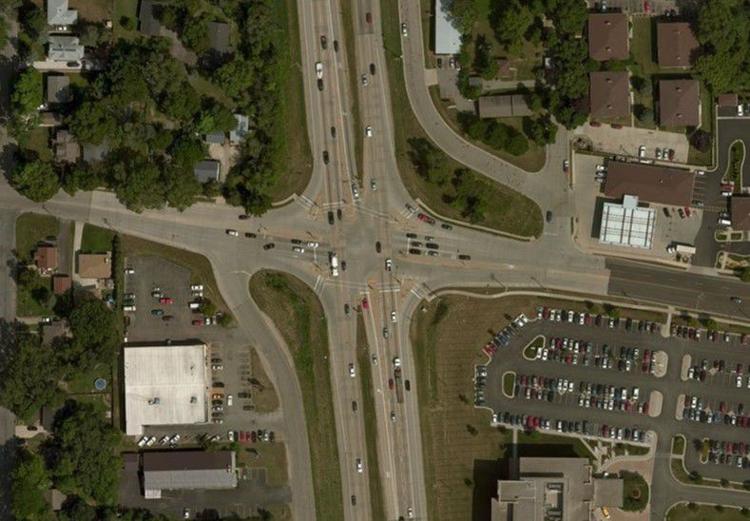 No. 4: South Baldwin Street and East Washington Avenue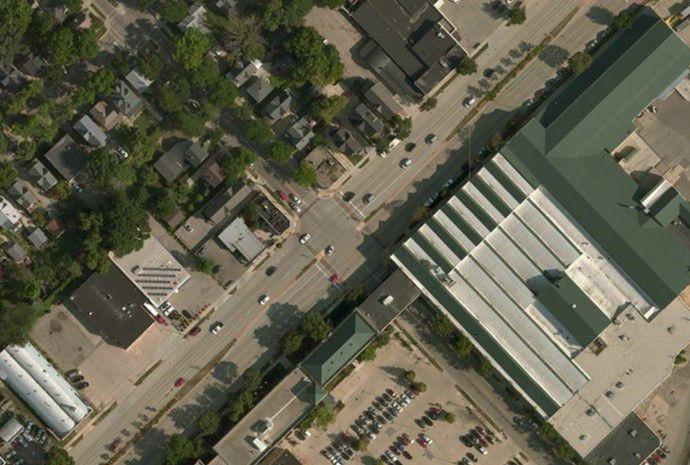 No. 3: North Stoughton Road and East Washington Avenue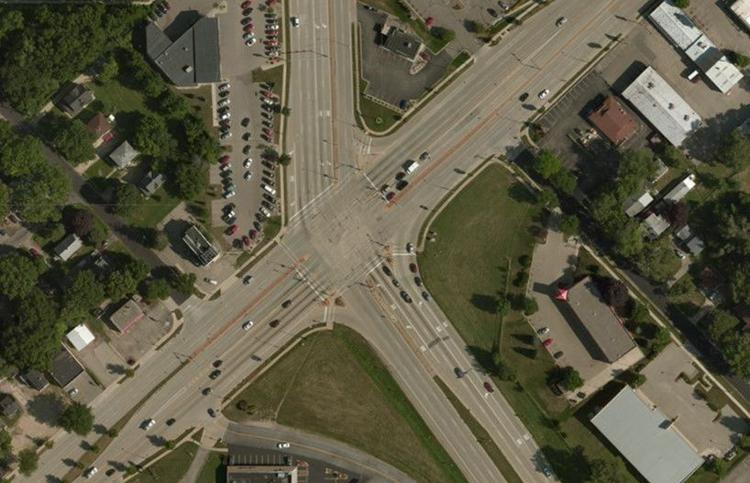 No. 2: Watts Road and South Gammon Road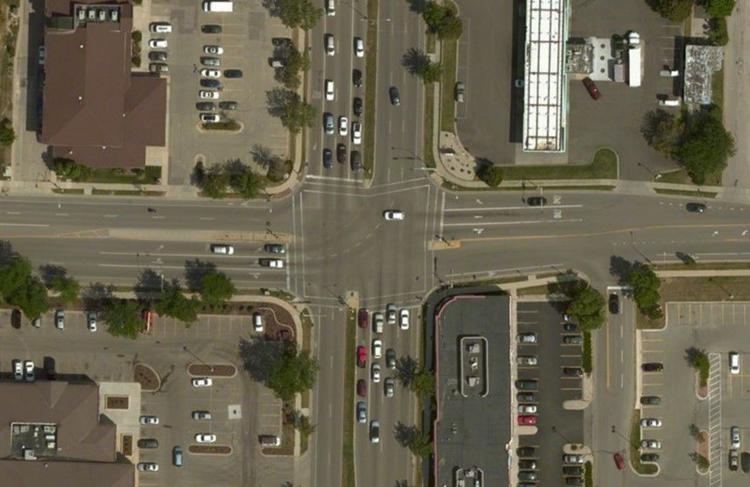 No. 1: Pleasant View Road and Mineral Point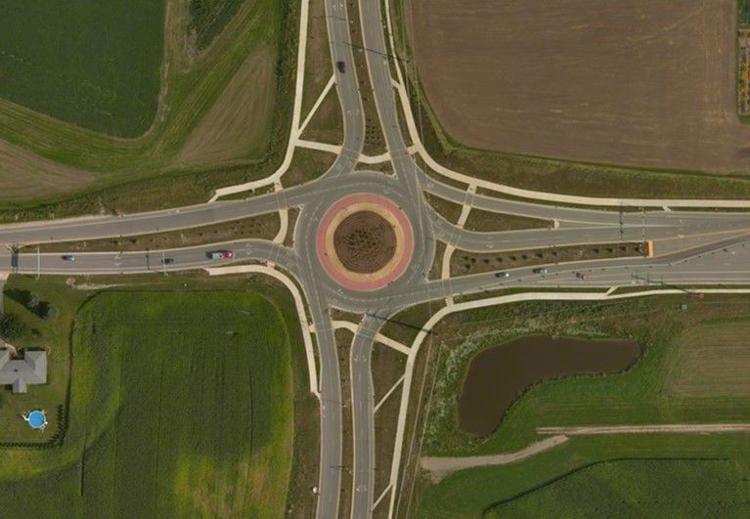 Concerned about COVID-19?
Sign up now to get the most recent coronavirus headlines and other important local and national news sent to your email inbox daily.